To truly embed yourself in the atmosphere go the hills and mountains you need to sleep amongst them. And if you're going to do that, you're going to need a reliable form of shelter. Welcome to the world of backpacking tents.
By allowing you to sleep out in the wild, a tent allows you to spend longer periods of time exploring. No longer limited by having to be back by dark, you can wander further, knowing that you have a home on your back.
But a good tent can be a hefty investment and there's a lot to consider. Let us help you choose the shelter of your dreams with this useful guide to everything you need to know about backpacking tents.
What kind of camper are you?
If you go out in all seasons and all weathers, choose an all-season tent. If you only go out when you don't expect snow, a 3-season tent will be fine. Make sure the tent will handle all conditions, has enough space for you and your gear, and offers the comfort you want.
Materials matter
Tents with 100% silicone-coated outer fabrics are typically stronger than those with polyurethane-coated ones. Check for the tear strength of the fabrics: the higher the better. For poles, most backpacking tents use aluminium, which offers an excellent balance of high strength and durability, plus low weight. Cheaper tents might use fibreglass poles, while some ultra-light tents employ carbon fibre poles, both of which can be more delicate than aluminium.
Whatever fabric your tent uses, remembering to clean it properly is key to maintaining its performance and boosting longevity.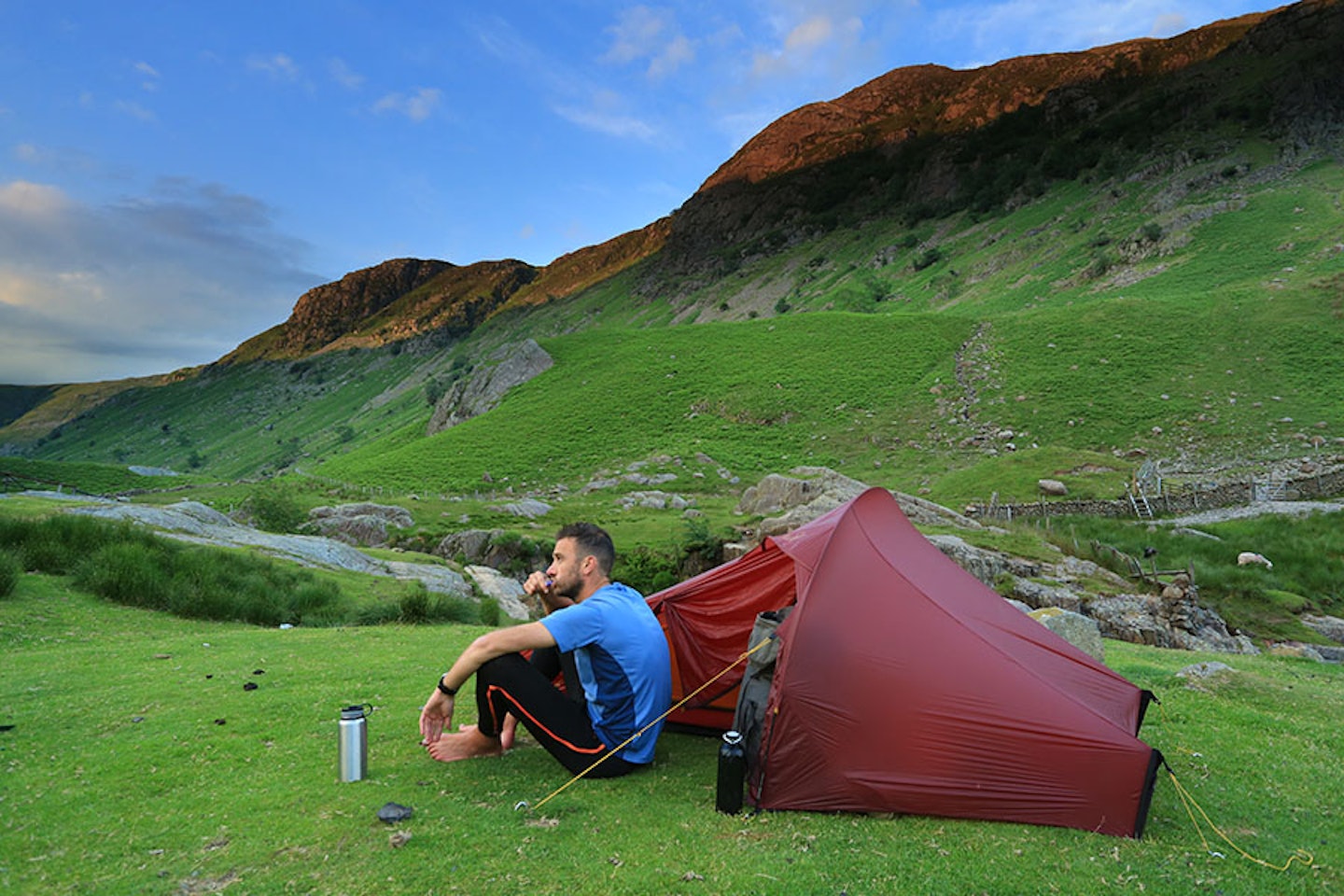 Know your tent shapes
Different tent designs have different advantages, so you need to understand their differences to pick the one that's right for you.
■ Tunnel: Offers the best space-to-weight ratio, and often has the maximum useable space. Great for backpacking.
■ Dome/geodesic: True domes have all poles crossing at the centre peak, while geodesic poles have multiple crossing points. Both are good all-rounders with excellent strength. They're good choices for mountains, but they can be heavier and less spacious than tunnel models.
■ Ridge: The classic pointed tent design. Those pitching with trekking poles are very light and a fine choice for backpackers who prefer a more minimalist, closer-to-nature feel.
Double or single wall construction?
Double wall tent constructions give you an inner canopy to sleep inside, plus a waterproof outer layer to keep the weather out. They're drier and generally provide better ventilation. Single skin designs have a single layer of waterproof fabric, so can be very light, but can also suffer more from condensation.
How many people?
Tents range from one-person designs to huge base camp tents with multiple bedrooms. We've focused on one- or two-person options, as they're best for mountain use. Note, smaller two-person tents are also good for single use as they offer more comfort and more space for your gear.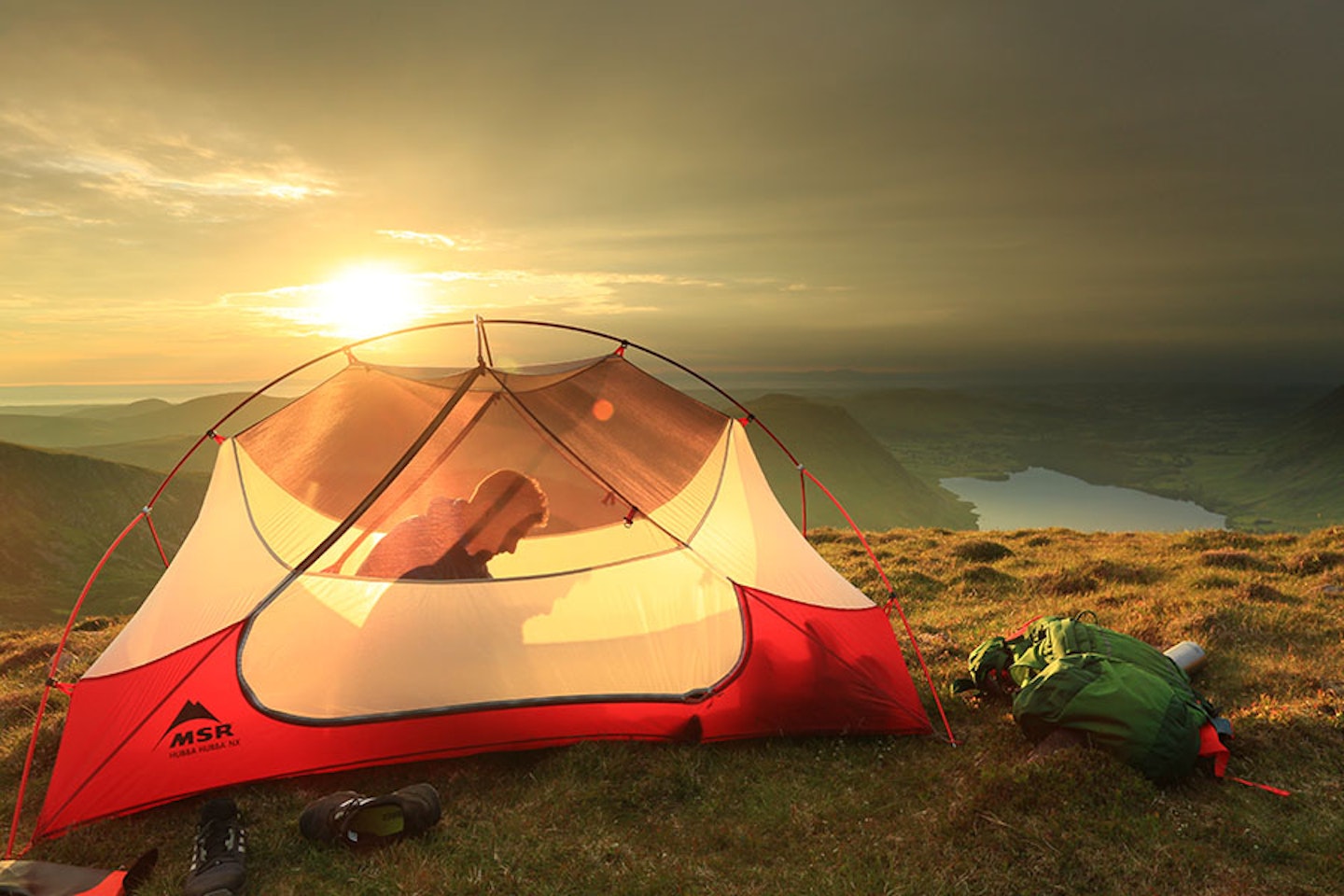 Make sure of the fit
Check the floor space is at least as long as your body, but don't forget you need to sit up too. Measure your height when sitting, then compare this to the maximum internal height of the tent. Also, if you're going to be carrying your tent on your back, check that it packs down small enough to fit in your rucksack.
Personal preference
Comfort is an essential part of choosing the right tent. Do you want a space of your own, or do you prefer to share your shelter? Do you want a porch for storing gear or would you rather have everything inside? Do you prefer one or two doors (a big advantage of two doors is that one is always out of the wind)? Check out the tents over the next five pages and pick the one that works best for you.
Get half-price digital OS Maps! Trail and Country Walking magazine members get 50% off an annual subscription to OS Maps for 12 months! Find out more here.
Don't forget to subscribe to the Live For The Outdoors newsletter to get expert advice and outdoor inspiration delivered to you inbox!