What does the '13' refer to? Weight? A subtle sinister reference to the unlucky number? The 13 in fact refers to the 13th generation of the Saucony Peregrine trail running shoe.
The Peregrine line has been around since 2011 and was named with intent. In keeping with the bird it's named after, the Peregrine shoes have had speed and agility at the forefront of their design remit.
Nearly 15 years of evolution has led to the newest addition to the Peregrine family. The Peregrine 13 is lighter than its predecessors but more cushioned too. It now weighs a featherweight 260g.
Let's take a closer look at the Saucony Peregrine 13.
The upper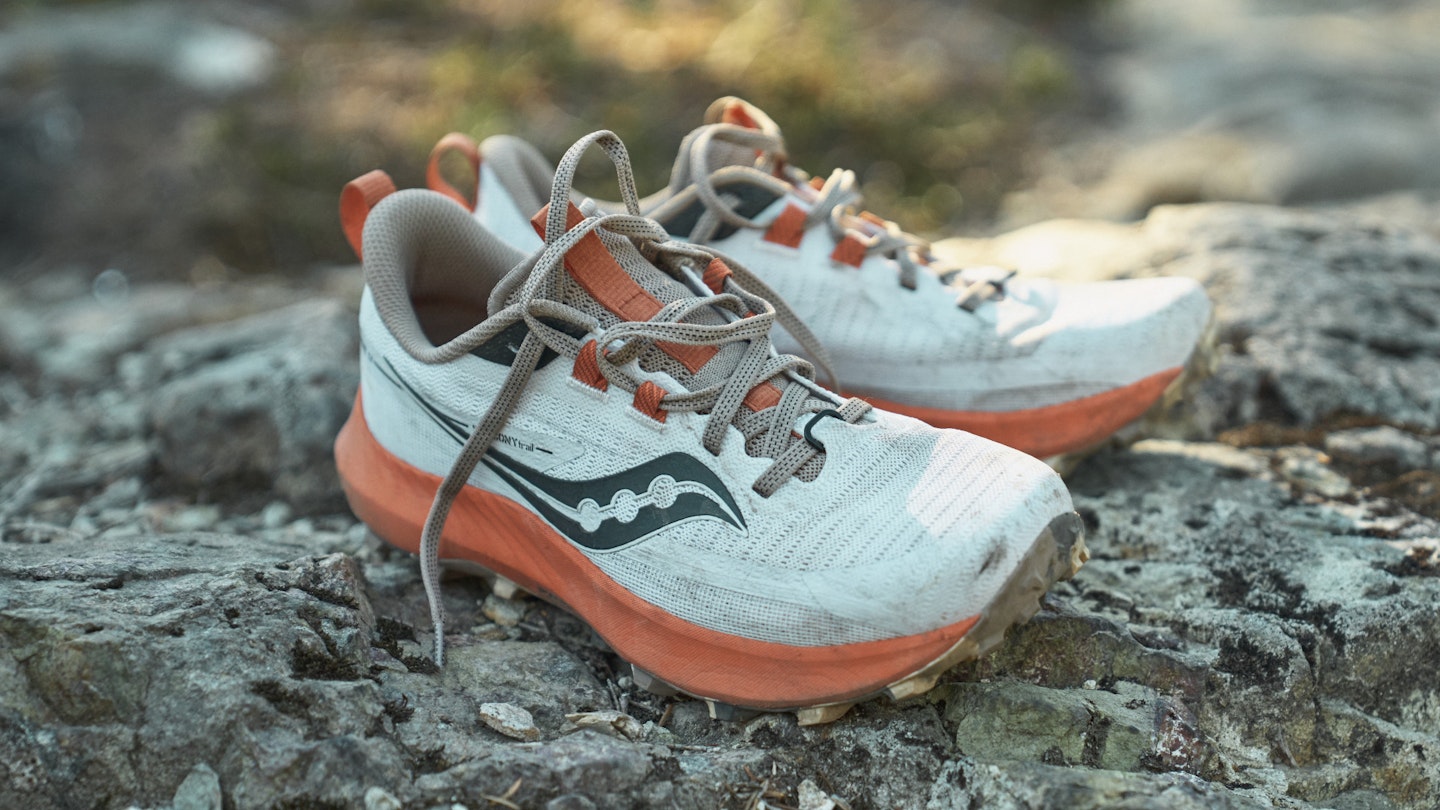 The Peregrine 13 has a textile mesh upper than can be had with or without a waterproof Gore-Tex liner.
To give the waterproof version (Peregrine 13 GTX) a flexible and breathable feel as similar as possible to the standard shoe, the Peregrine 13 GTX has an Invisible Fit design. It's remarkable how flexible and thin the waterproof upper is.
The midsole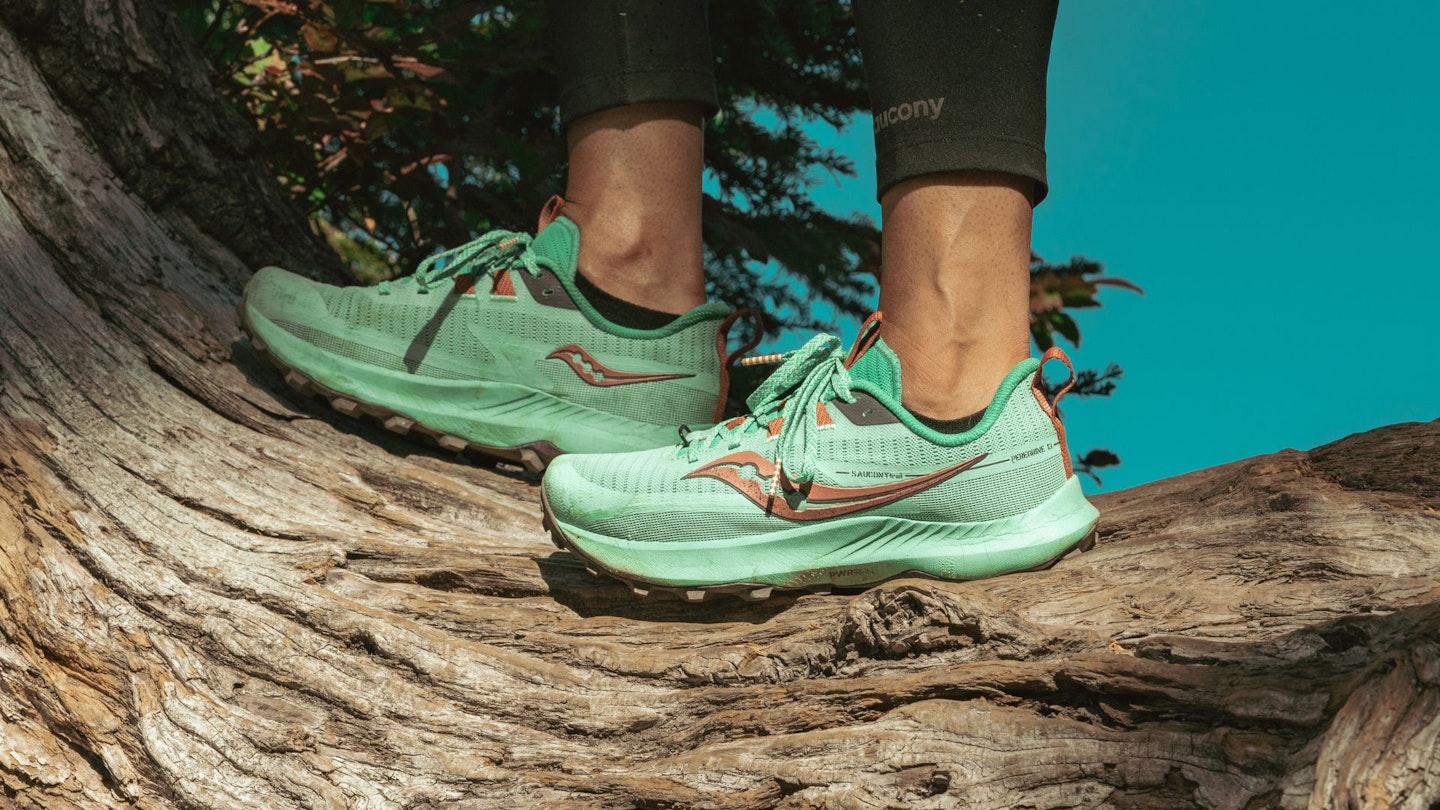 Using Saucony's tweaked PWRRUN midsole, the Peregrine 13 offers amble cushioning for fast short and mid-distance trail runs. It has a stack height of 28mm at the heel and 24mm and the forefoot, which allows you to still feel very agile too, and no qualms about tackling technical terrain.
This 4mm drop is lower than many modern trail running shoes, and suits forefoot strikers best.
The outsole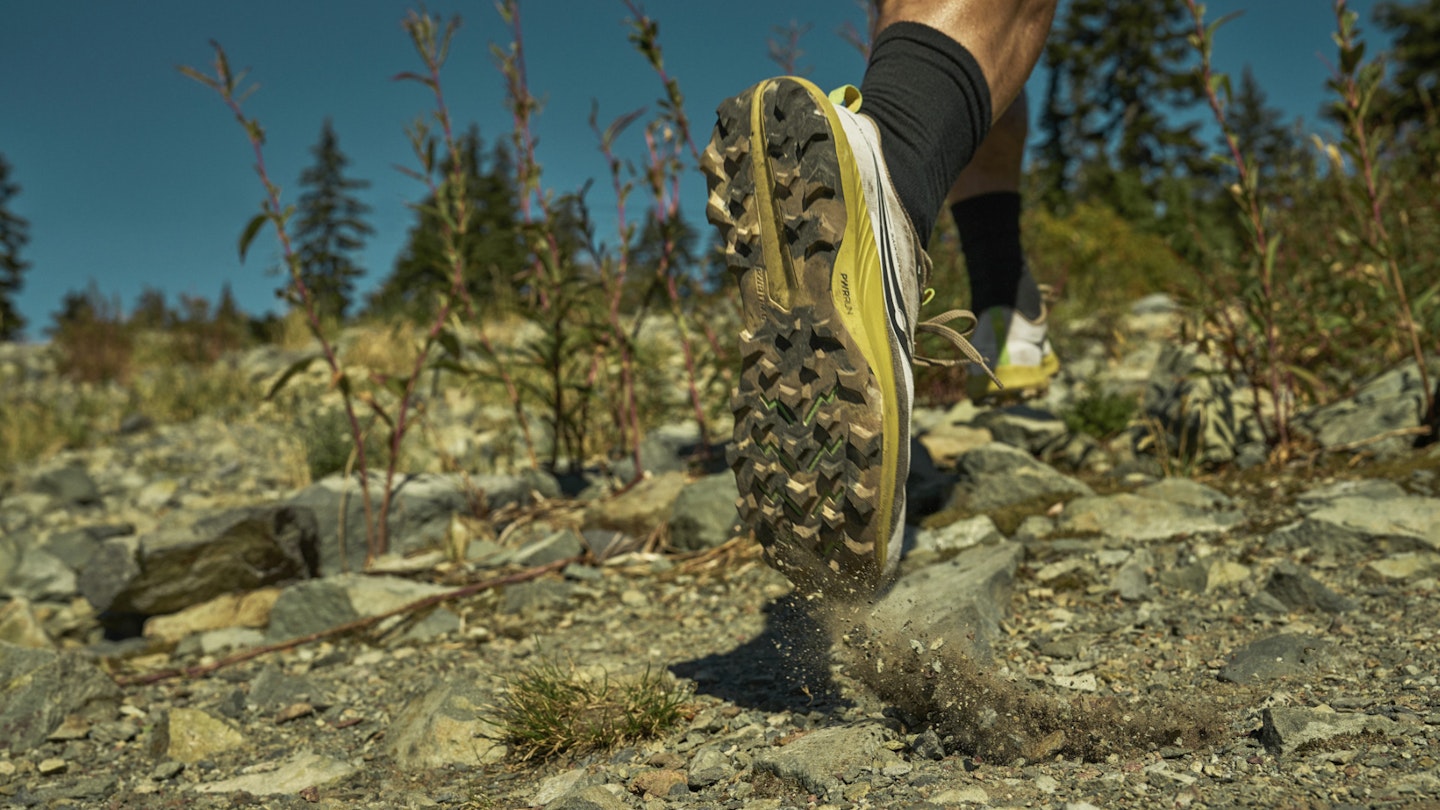 On the underside of the Peregrine 13 we find Saucony's PWRTRAC rubber outside with 5mm lugs. This outsole design excels on loose surface trails, hard-packed tracks, and rock.
It's not ideal for boggy, very muddy, and more extreme terrain. But Saucony has a remedy to that...
Saucony Peregrine 13 ST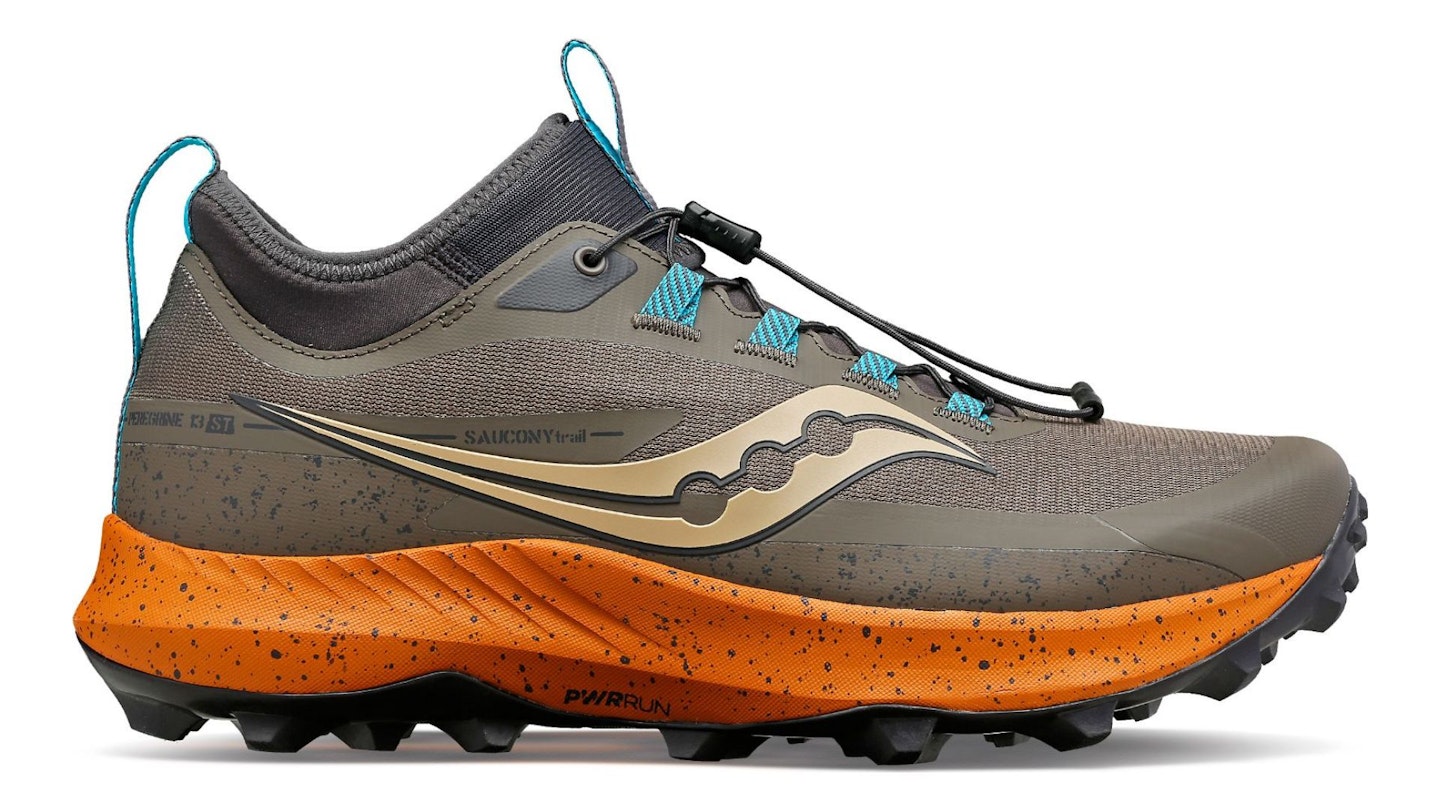 In addition to the Peregrine 13 and 13 GTX there is the Peregrine 13 ST. Experts on sports gear acronyms might already know 'ST' stand for Soft Ground.
This is the Peregrine 13 you want for muddy, wet, and slippery terrain. For the Peregrine ST, Saucony as given the shoe bigger 6.5mm lugs; a taller stack height (30mm heel and 26mm forefoot) while maintaining the same 4mm drop; and added a small gaiter to keep out debris.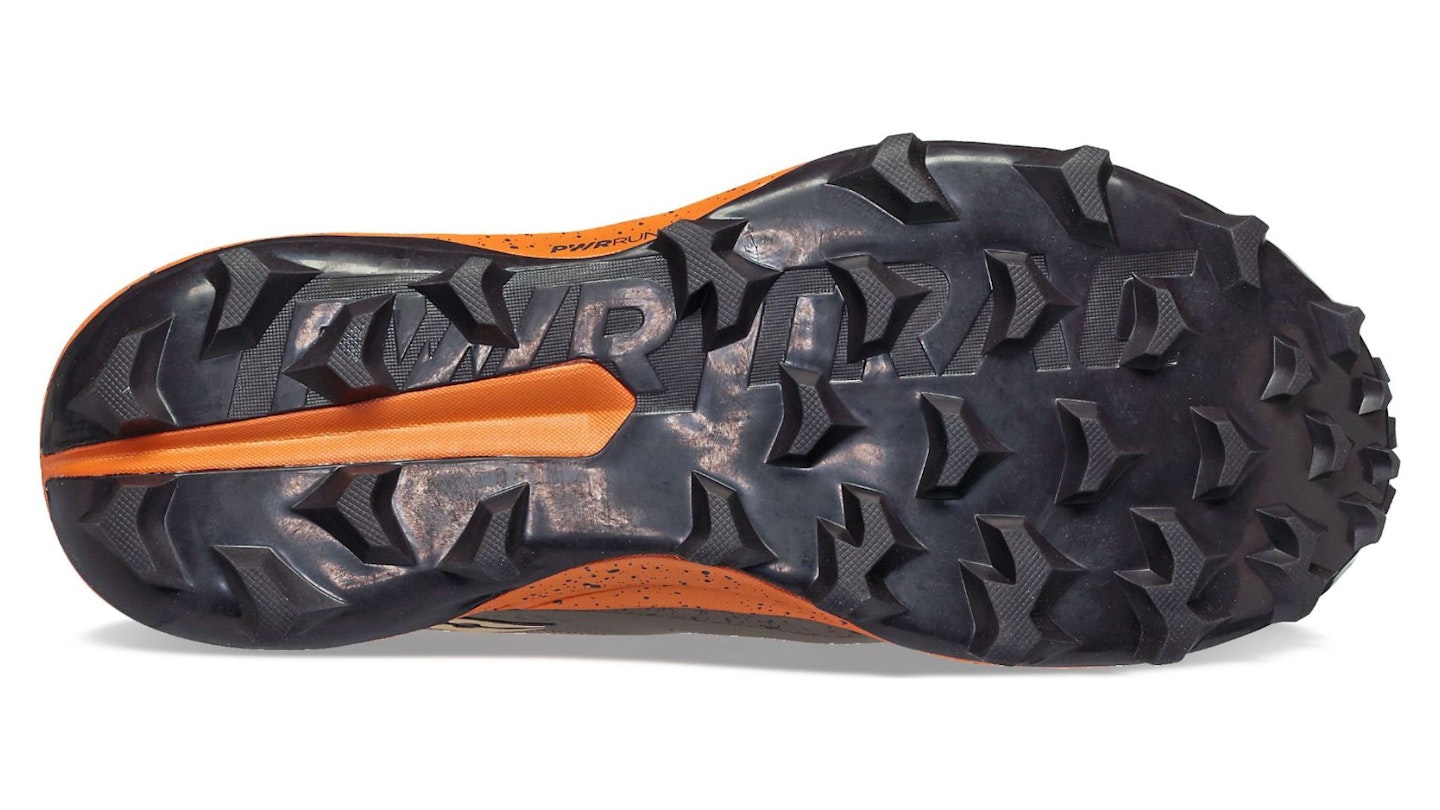 Yet, impressively, the Peregrine 13 ST only weight 15g more than the standard Peregrine 13.
Verdict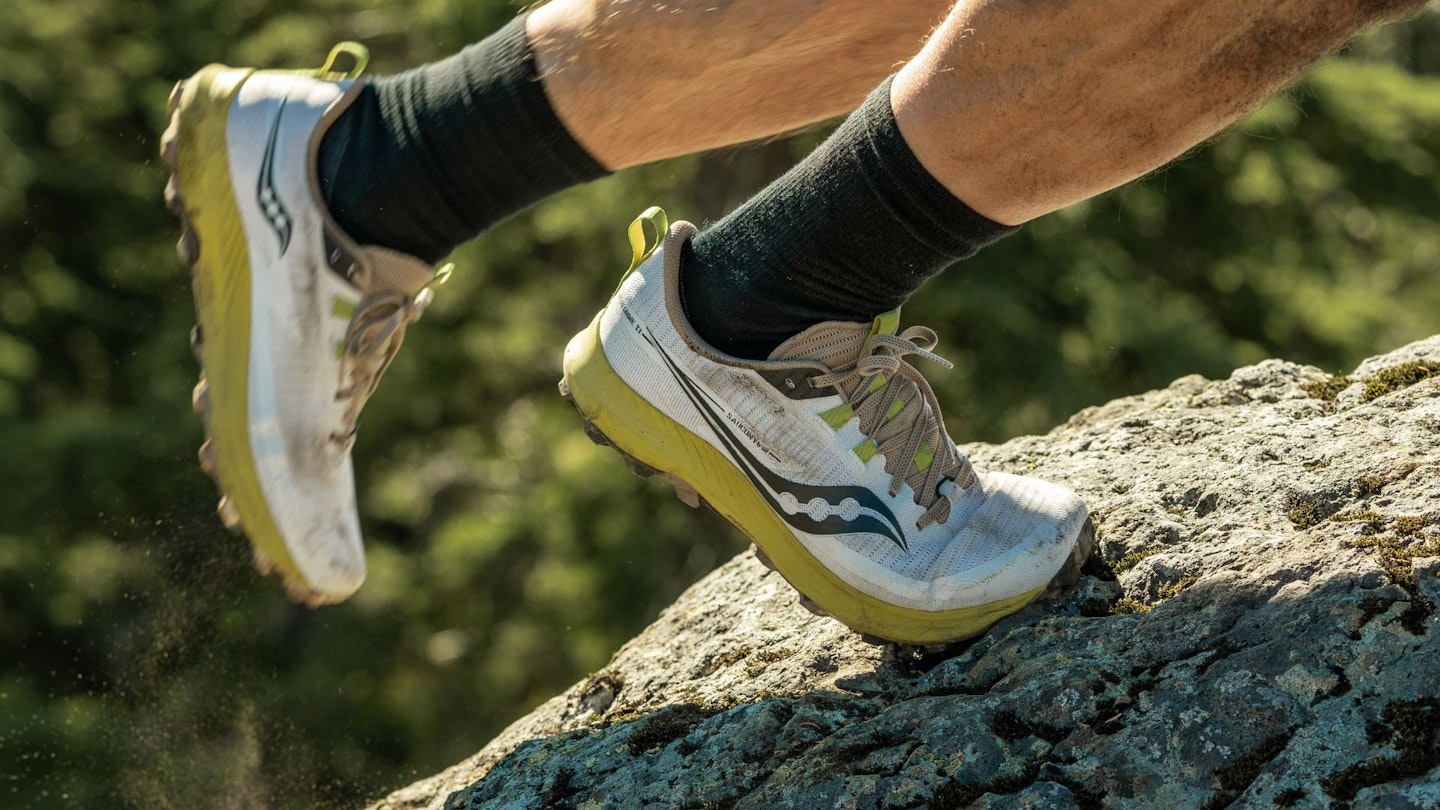 With a price range of £130-£140, the Peregrine 13 is a high performance shoe that is accessible to a wide range of runners. And because of its trio of guises for a range of environments and terrain, it has even wider appeal.
Saucony Peregrine 13 range available to buy at sportsshoes.com
Saucony Peregrine 13 at a glance
Price: £130-£140
Weight: 260g (275g Peregrine 13 ST)
For: Speedy, short and middle-distance runs.
Drop: 4mm
Stack height: 28mm/24mm (30mm/26mm Peregrine 13 ST)
Lugs: 5mm (6.5mm Peregrine 13 ST)
Key features: Choice of Gore-Tex-lined and non-waterproof upper, PWRTRAC rubber outsole, PWRRUN cushioning, a protective rock plate.
For all the latest news, tips and gear reviews, sign up to the Trail Running Newsletter.