Less than 48h before the kick-off of the 20th edition of the infamous 171km UTMB ultra trail race around the Tour du Mont Blanc, we sit down with British elite ultra runner Tom Evans.
Earlier this year, 31-year-old Evans carved his name into Western States history as the new winner of the 100-mile race. Hoping to end his season with a bang, Evans has returned to Chamonix to finish what he started. Last year saw him take the bronze after a battle out on the trails with Catalan ultra running legend Kilian Jornet and French star Matthieu Blanchard.
Though injury dictates Jornet sits this year out, he'll be sharing the race with dozens of talented athletes including Blanchard and the women's UTMB record holder, Courtney Dauwalter. We find out how he's feeling ahead of the big day…
How do you feel going into the race?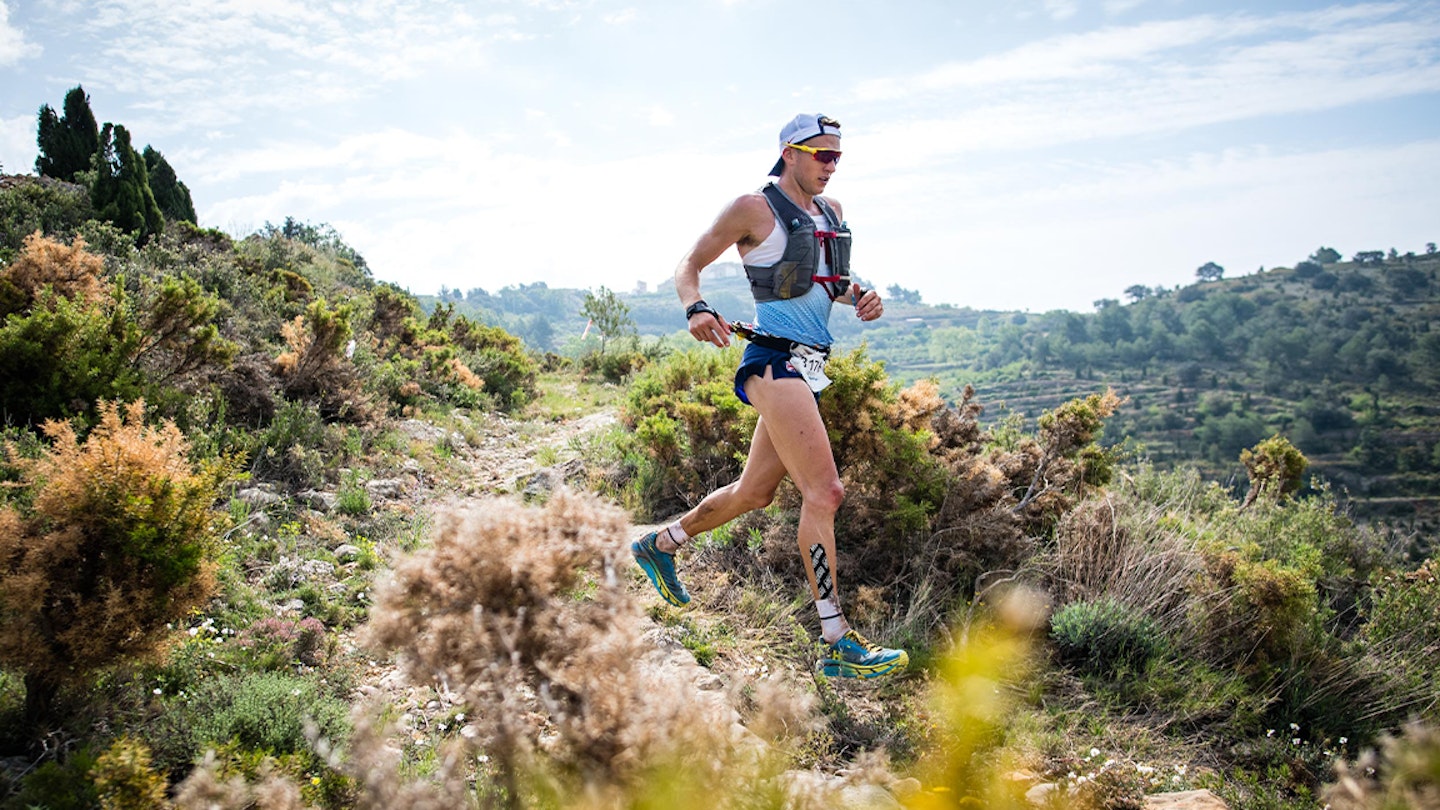 Evans: "I'm super excited. Physically, there are some question marks as there are for every race you go into, because you can't train for a 100-mile race. It's not like a marathon where you go and do 20 miles at marathon pace, so you know that you'll just be able to hold on for the last 10km. This is so different.
"The first 10 hours, I think the legs will take care of themselves and after that, the mind has got to switch on. For me, I'm just really excited, inspired, and really motivated. And it's just great to be here. This wasn't on the plan for the year.
"It's been a pretty wild since [winning Western States]. My season ends on Sunday....the only thing I can guarantee is that I'm going to empty the tank both mentally and physically. The point that I can't go any further, I hope that's in Chamonix. I'm super excited about leaving it all out there on one of my favourite trails in the world."
How do you feel starting the race without the competition of 2022 winner Kilian Jornet and 2021 winner Francois D'Haene?
"I think this year will be interesting not having [them] in the driver's seat.
There is going to be a new winner of UTMB this year.
There's an opportunity for someone. You can only race who's against you and part of the battle for UTMB is getting to the start line.
"At least 50% of the of the race itself is just getting here. Last year was really special running against Killian and seeing Francois on the course and I look forward to racing them again in the future. But for now, you can only concentrate on who's on the trail with you. Killian and Francois have inspired me to be here and to really push myself to the limits. This year I'll race whoever's on the trail, probably Courtney Dauwalter."
Are you scared of American ultra record-breaker Courtney Dauwalter?
"In any of these races you hope that everyone has their best possible day and if Courtney's running close to 20 hours, then who knows? I hope if I have my best day, I would like to be in front of her. She wasn't that far behind at Western States.
"The women's field is going to be an incredibly exciting race and I'm definitely going to want to get updates while I'm out on the course of what's going on - not just in the men's race in front and behind me, but also in the women's race. It's an incredibly exciting year for the women's race."
How do you train specifically for a course like the UTMB?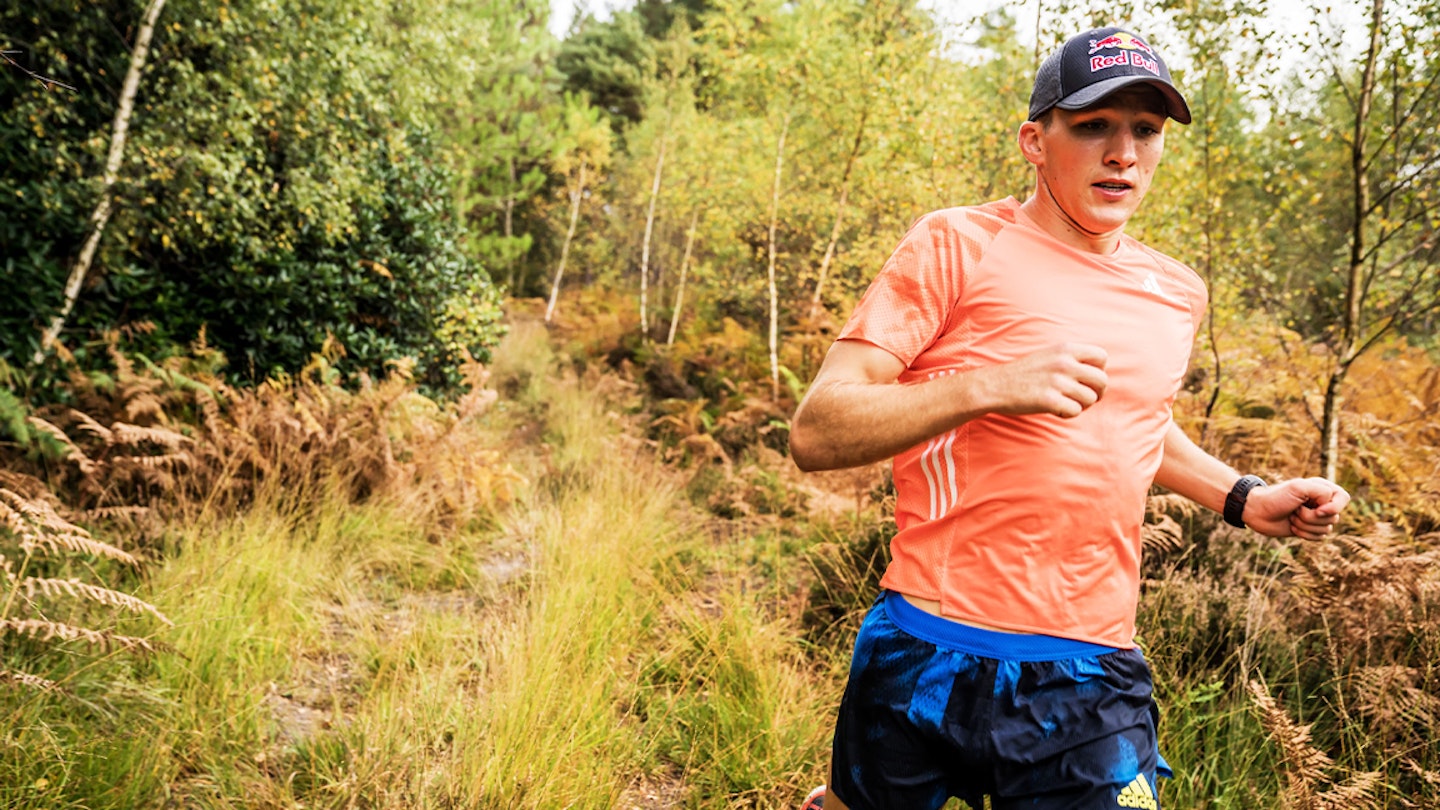 "Altitude is altitude. I spent a long time in the US this year in Flagstaff. Then after Western States, I spent the last month in Tignes, just above Val-d'Isere, which is at the same height as Flagstaff."
"The training is very different; training for Western States is very basic, you don't need many skills. Whereas, running in the mountains, you need lots of skills. So after Western States, I was just building and improving on those skills; using poles again on long climbs."
"My first training block was in the UK. I used the treadmill a lot, I used Zwift a lot. I've got a great home gym set-up, with a ski erg in front of the treadmill. And I got an altitude set-up there as well, so I can simulate altitude and get some good elevation.
"The final month before UTMB in Tignes, was just really training that specificity - it's the tip of the iceberg stuff. I don't think you win a race at UTMB in the six weeks before it. It's the six months before that count.
How do you train the mental aspect of racing?
"There's definitely a certain amount of being either really good at it, or not very good at it. For me, it's just about seeing the bigger picture. All of my training sessions serve a purpose and they're all leading towards the race.
"But then, slightly counter intuitively for me - it's just a race. This is only running. I have a life outside of this. I have a wife, I have dogs, I have chickens. Regardless of how this goes, I get to go back home on Monday. I'll be normal Tom."
Any mantras?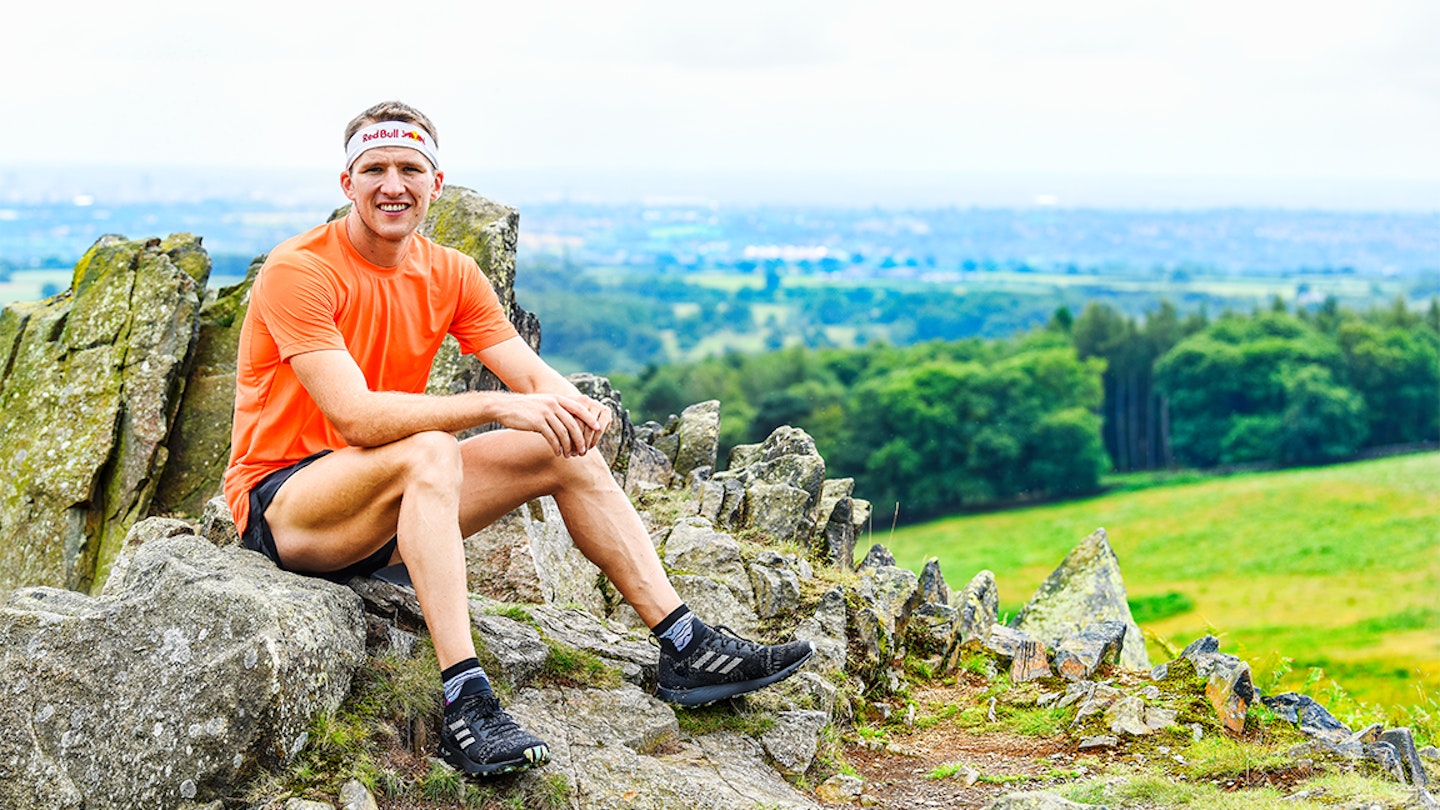 "Mantras-wise, I go into the race knowing that it's going to hurt and there are going to be times I really am suffering. When that happens, you accept that it's happening. Just deal with it. If I'm hurting, I know everyone else around me is also going to be hurting, these things aren't easy. Believing in the process that my training has been good enough to put myself in this situation.
"The only guarantee in sport is, if you're not on the start line, you can't win. So at least just by putting yourself in the ring, you're giving yourself a chance. Lots of people want to win this race and only one person is going to win this year. There's going to be far more people disappointed than happy. But it's just a race for me."
How important has having a sports psychologist been for you in the lead-up?
"I think it's really important. I've had a sports psychologist for the last four years. The nice thing is that the way that I'm now approaching things, I think more and more people are starting to approach in the same way. Following the lead that I'm setting. The best form of flattery is copying, they say.
"People say that trail running is 30% physical and 70% mental. If you can take care of that mental aspect, I think it's really important. It's similar to a physio. I'd rather see a physio regularly and not actually need to see a physio. And it's the same with a psychologist. I now know what I need to do... It's as important as going for an easy shake-out run the day before a race."
Thanks to one of the main race sponsors, Hoka, for supporting our presence in UTMB this year. To follow along during the race, don't forget to tune into our Instagram where we'll bringing you with us through the thick of the action at each aid station en route!
For all the latest news, tips and gear reviews, sign up to the Trail Running Newsletter.