With race season well underway and thousands of runners gearing up to compete, The North Face is launching a new trail running collection which is laser focused on technical performance.
You most likely associate The North Face with durable and reliable mountain gear. It's a rare site to see a team of climbers at the basecamp of Everest without at least a few flashes of that classic half-dome logo. And for good reason.
The American brand is widely favoured among mountaineers for its hardy designs and top insulation. But for summer, TNF are directing their attention towards a (marginally) lower altitude. The new Summit Series boasts top-of-the line trail running gear that can tackle the toughest terrain, from rocky mountains or rugged moorlands. And it all starts with the headliner shoe.
Introducing: The Summit Vectiv Pro trail running shoe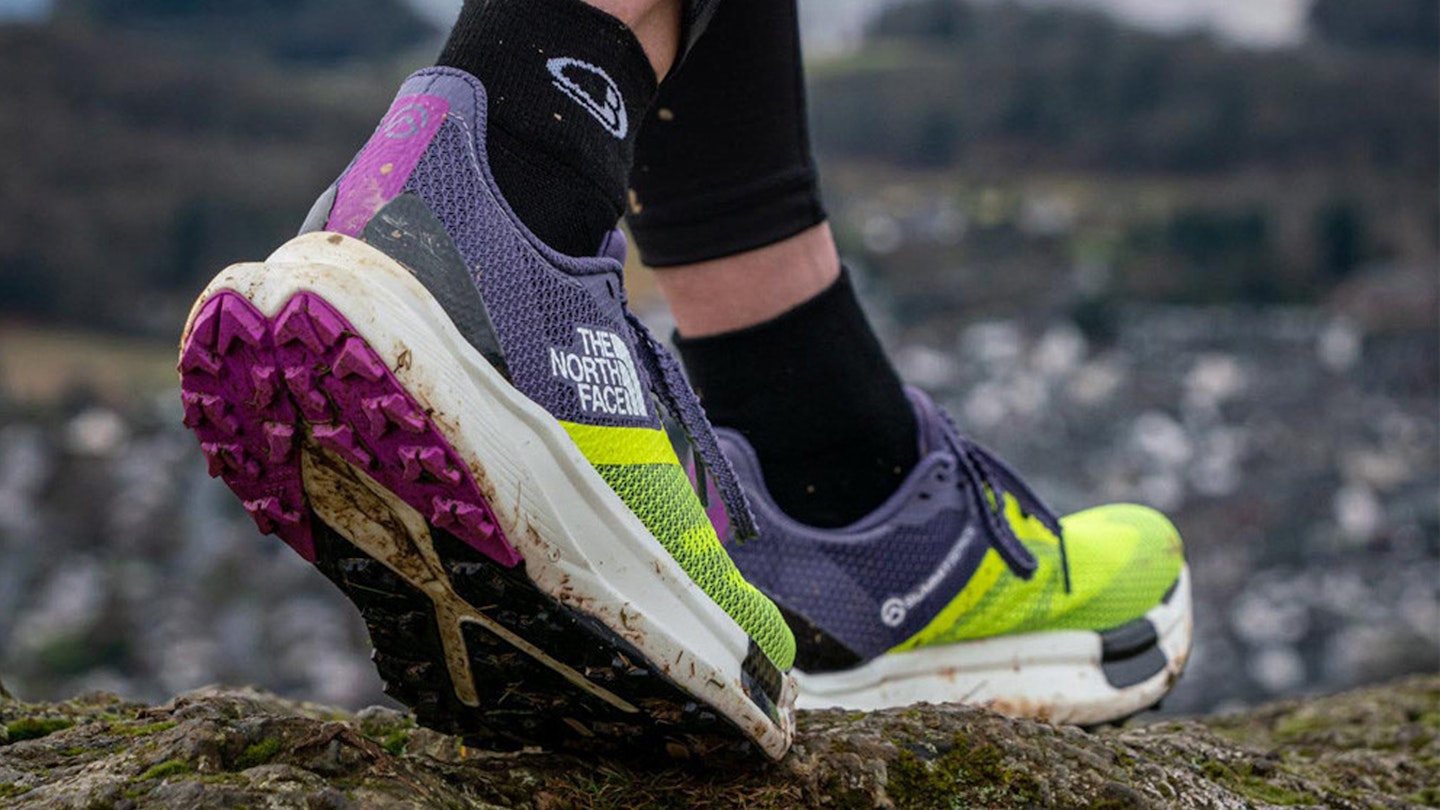 Showcasing all the latest technology from The North Face, the Summit Pro strikes an impressive balance between cushioning, stability, durability, and technical performance.
Starting with the most pronounced feature on this shoe, the rockered midsole is constructed with high rebound foam and contains a carbon fibre 3D plate which has multiple functions. The plate forks both at the front and rear of the shoe, adding a lot of stability to each footstrike while maintaining the midsole's geometry.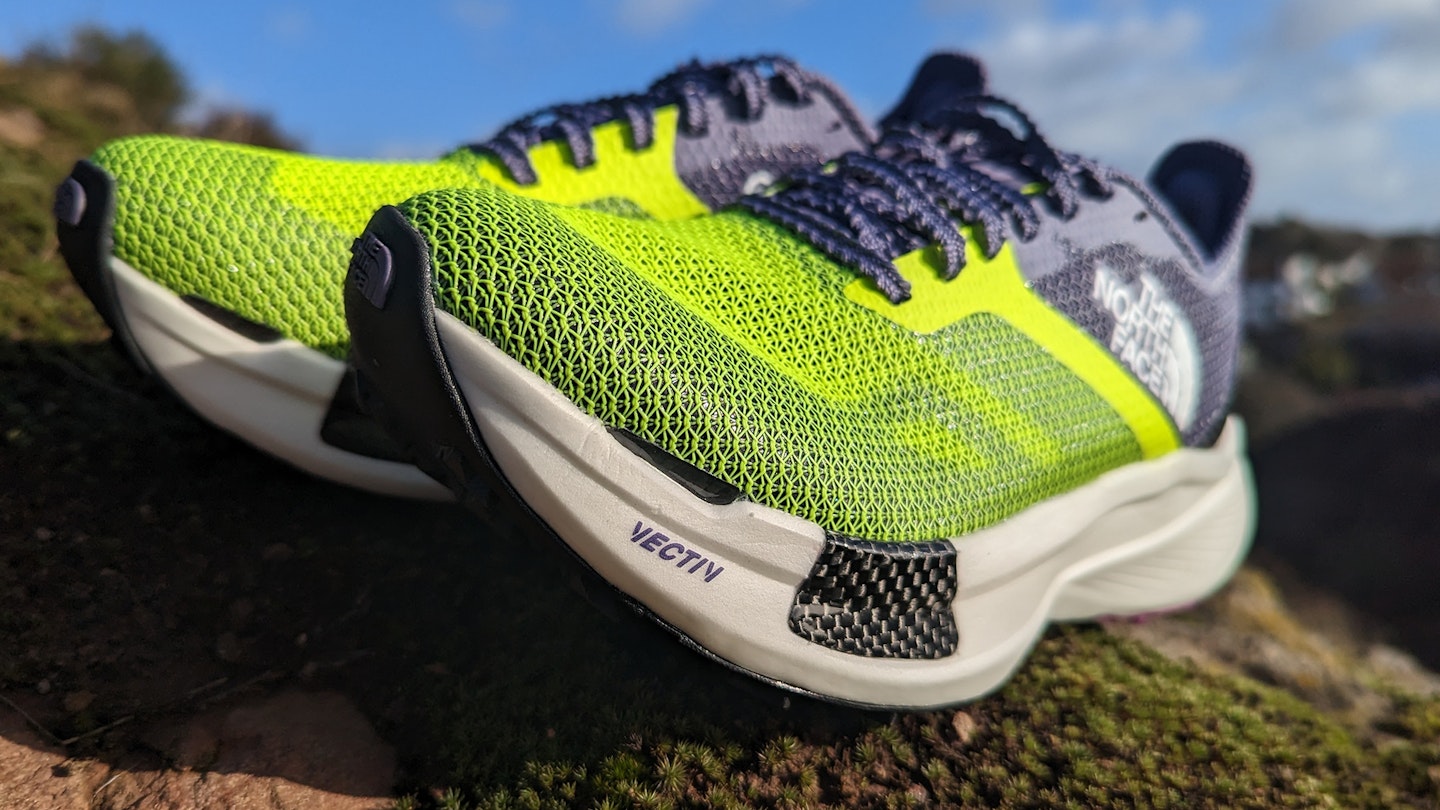 This geometry is crucial to the shoe's whole approach. What might, at first glance, appear to be the toes curling upwards is actually a clever curve from the outsole through the midsole up to the toe box. As you run, the shaped midsole allows for smoother landings and a seamless transition forward from your midfoot to the balls of your feet.
This rocking motion lets you push off each step with maximum force. The Summit Pro is crafted to support you in your flow state - the design comes together elegantly when it's finally in motion.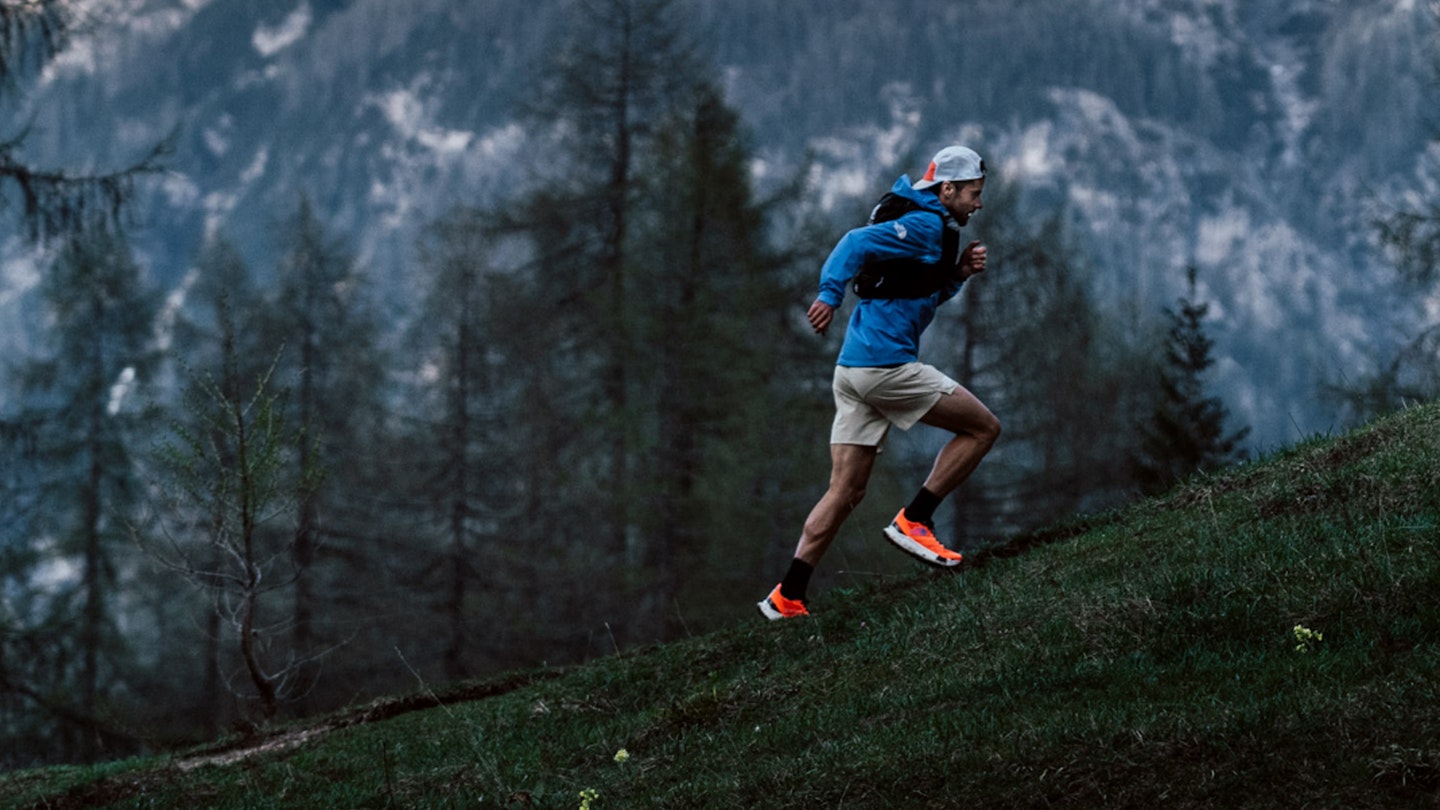 But don't just take our word for it; one of the best things about TNF's design process is their engineers' collaboration with North Face athletes who test and critique every shoe.
For example, the Summit Pro is a favourite of UK ultra runner Elsey Davis, who we recently spoke to about this very shoe. Davis cites her ability to move smoothly and efficiently through tricky terrain as one of her greatest strengths. She chooses the Pro over any other model because it enhances that strength and increases her speed.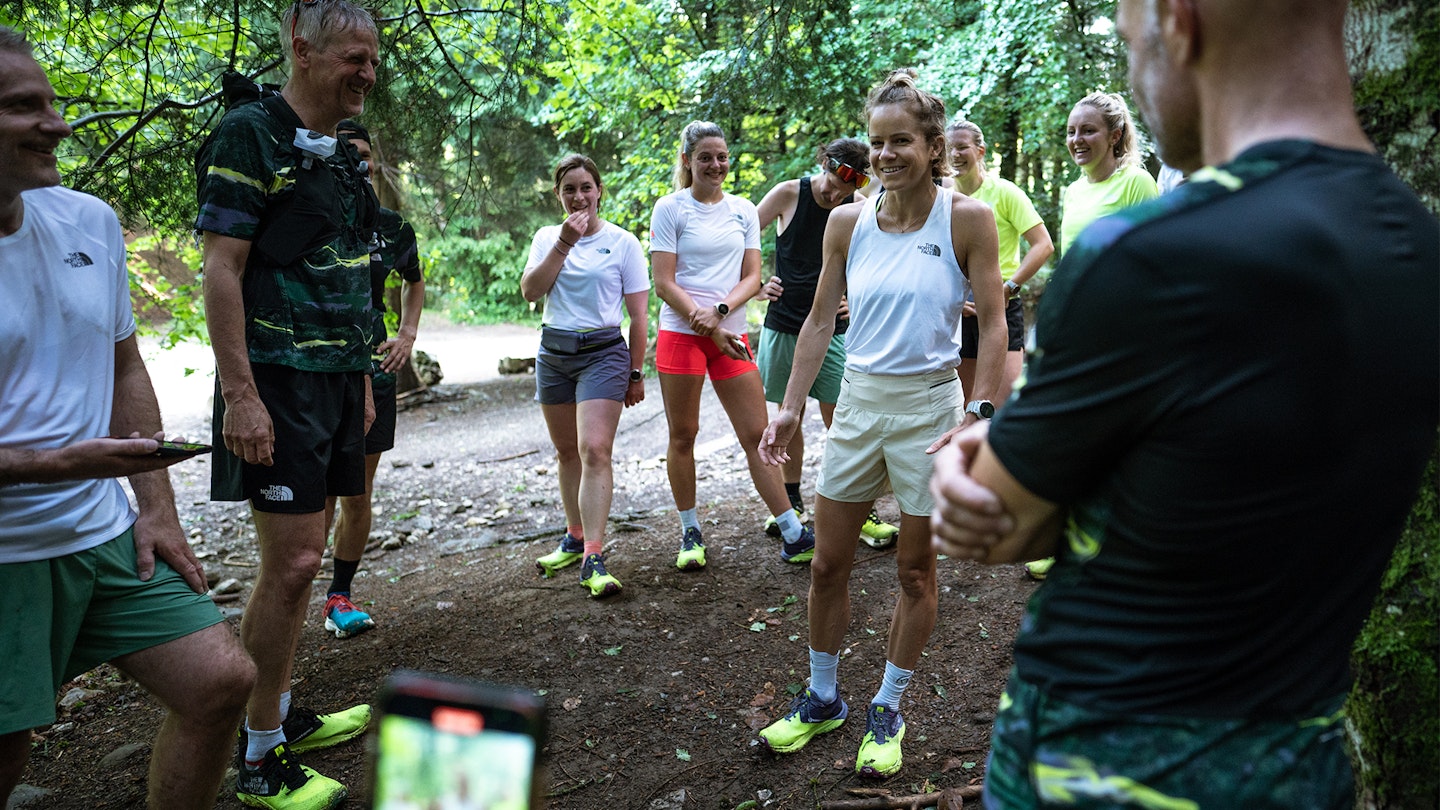 ©CLEMENT BERCHET
As TNF like to say (especially of their Vectiv line), "The proof is in the podium". This is only too true for the Summit Pro, which has seen 168 podiums and 96 wins at time of writing. This includes a very recent second place finish for Davis at the Eiger Ultra Trail.
As well as the impressive midsole, we're big fans of the Summit Pro's highly breathable upper. We can literally see our socks through the sturdy mesh, making these shoes ideal for long runs that require plenty of ventilation.
The no-slip laces surprised us with how noticeable their effect was. Not only do they maintain a tight knot, but they also hold firm as you tighten reach rung up the shoe, giving you a secure feel across your entire foot.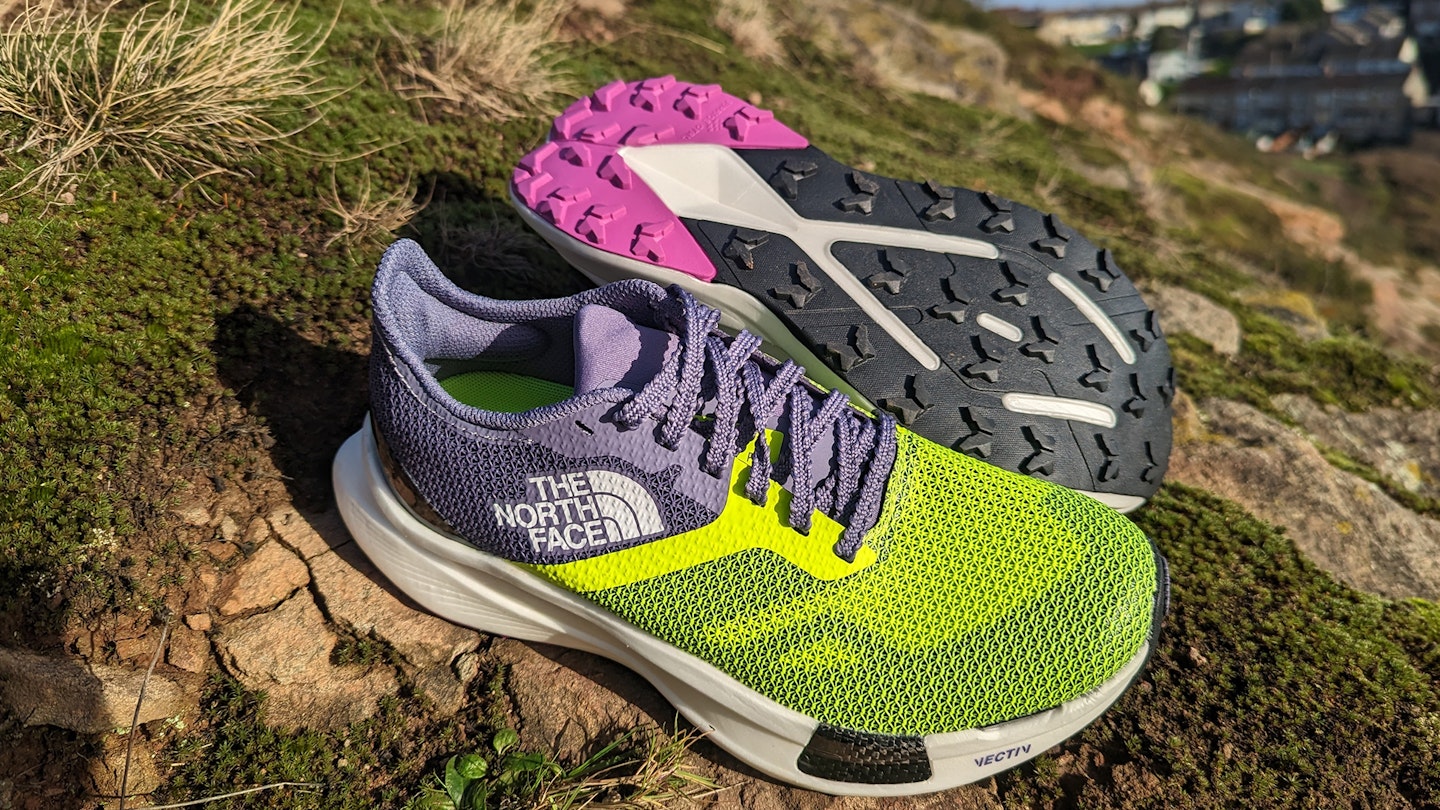 For us, proper alpine adventuring is quite literally the pinnacle of trail running. This is one of the only shoes on the market that is fully geared for top level athletic challenges. The multi-directional lugs are shorter than a fell running shoe as they're designed for both ascents and descents on varied rocky ground.
When race day comes, the Summit Series is the choice to beat. Spearheaded by a responsive and secure shoe with a remarkable level of comfort, the rest of the Summit line is equally high-level and technically impressive. With one standout piece is the Summit Superior Futurelight jacket.
Introducing: The Summit Superior Futurelight Jacket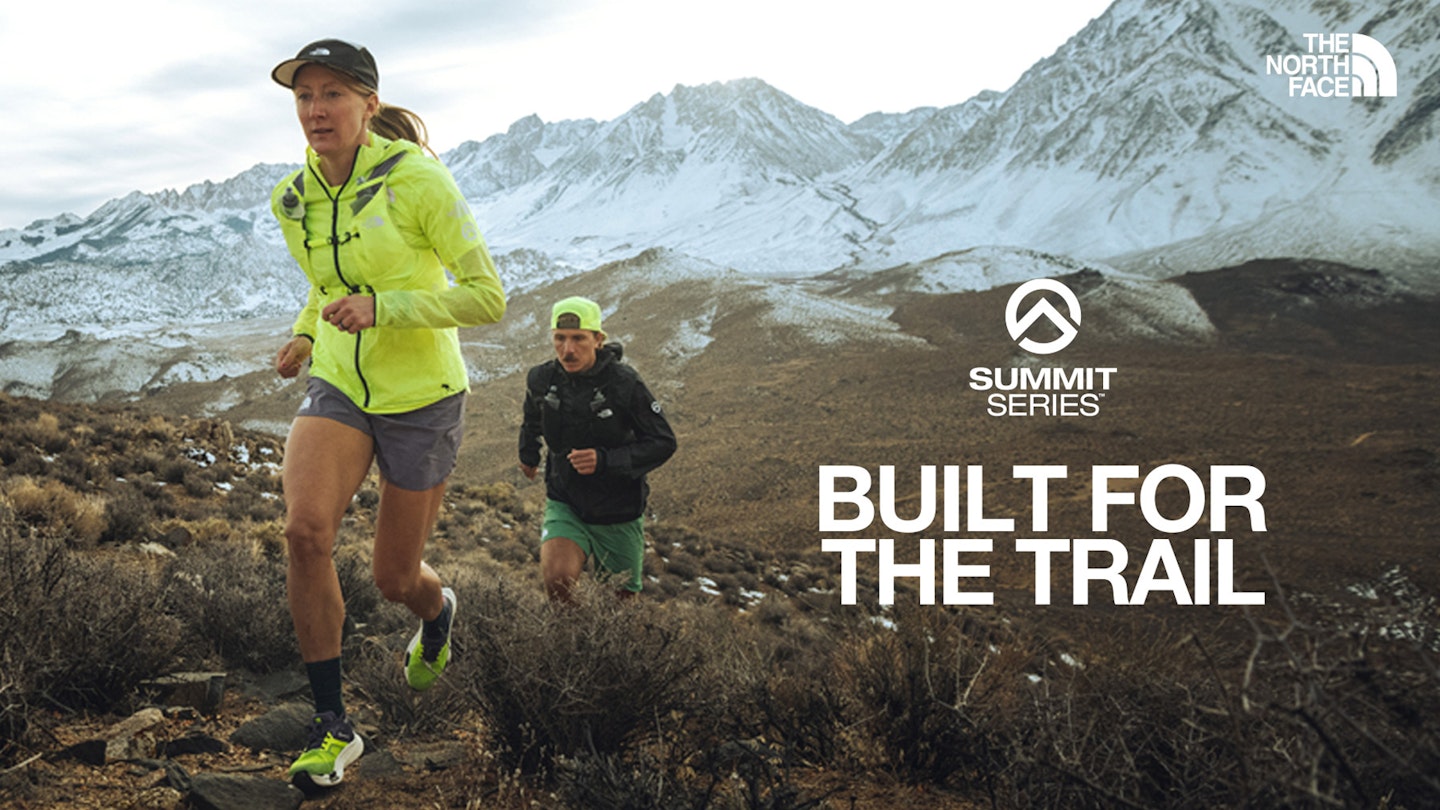 This garment is both wind- and waterproof despite being remarkably thin and lightweight. It's a shell that you can feel dexterous in, yet its specs are closer to a bombproof coat.
Constructed from 100% recycled ripstop polyester with a PFC-free DWR finish, the Superior Futurelight's sustainability credits are also excellent.
This jacket balances protection and comfort, being both seamsealed and highly breathable. It also sports a lot of desirable features like the internal hem cinch cord to get the perfect fit, as well as the ability to pack down into a neat carry-case.
For all the latest news, tips and gear reviews, sign up to the Trail Running Newsletter.