With both warm and white LED's, 24 hours of runtime capability, and a max Lumen output of 1500, the new trail running headlamps from Fenix are ideal for evening jogs or overnight ultras.
We'd be surprised if the name Fenix has never crossed your screen when browsing for torches or camping lanterns. Unlike most outdoor brands, Fenix focuses solely on lights, and their dedication makes them one of the very best in the business.
This year, Fenix continued to pioneer new tech in the world of running, designing headlamps that could last long enough for extreme events like ultra runs, while also remaining secure and comfortable for hours on end.
Their latest two releases from the 'T' series are blazing the trail, if you'll pardon the pun, for headlamp evolution. We've been impressed by the stats on the HL32R-T model, and especially the HM65R-DT. Catchy names, right? But you may want to memorise them for when your midnight running group starts asking about your funky new headtorch.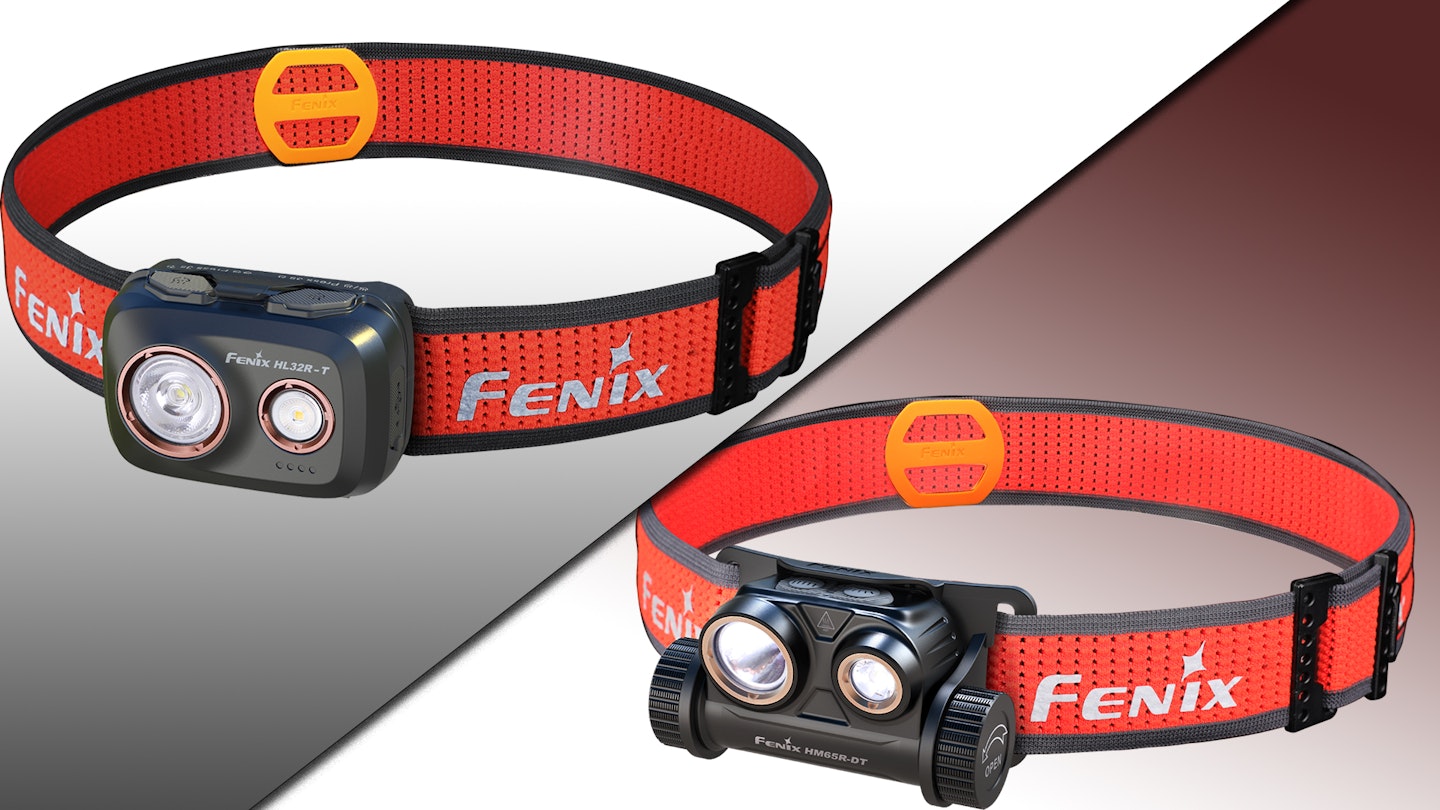 Both are constructed using magnesium alloy which is pretty tough but very light. The lamps are two meter drop resistant, which should generally mean you're all set unless you're pro-basketball-tall. But the real winning feature on these is the 'SPORT' headband.
This headband features a patented BOA style fitting and adjusting system. Crank the dial and it tightens up. Pop it out and it releases – simple mechanisms like this are great for making small adjustments while on the move. A fiddly or insecure torch is no good for long runs on uneven trails.
The headband is also wide and perforated which greatly reduces tension, and we like the reflective decals for safety (and style).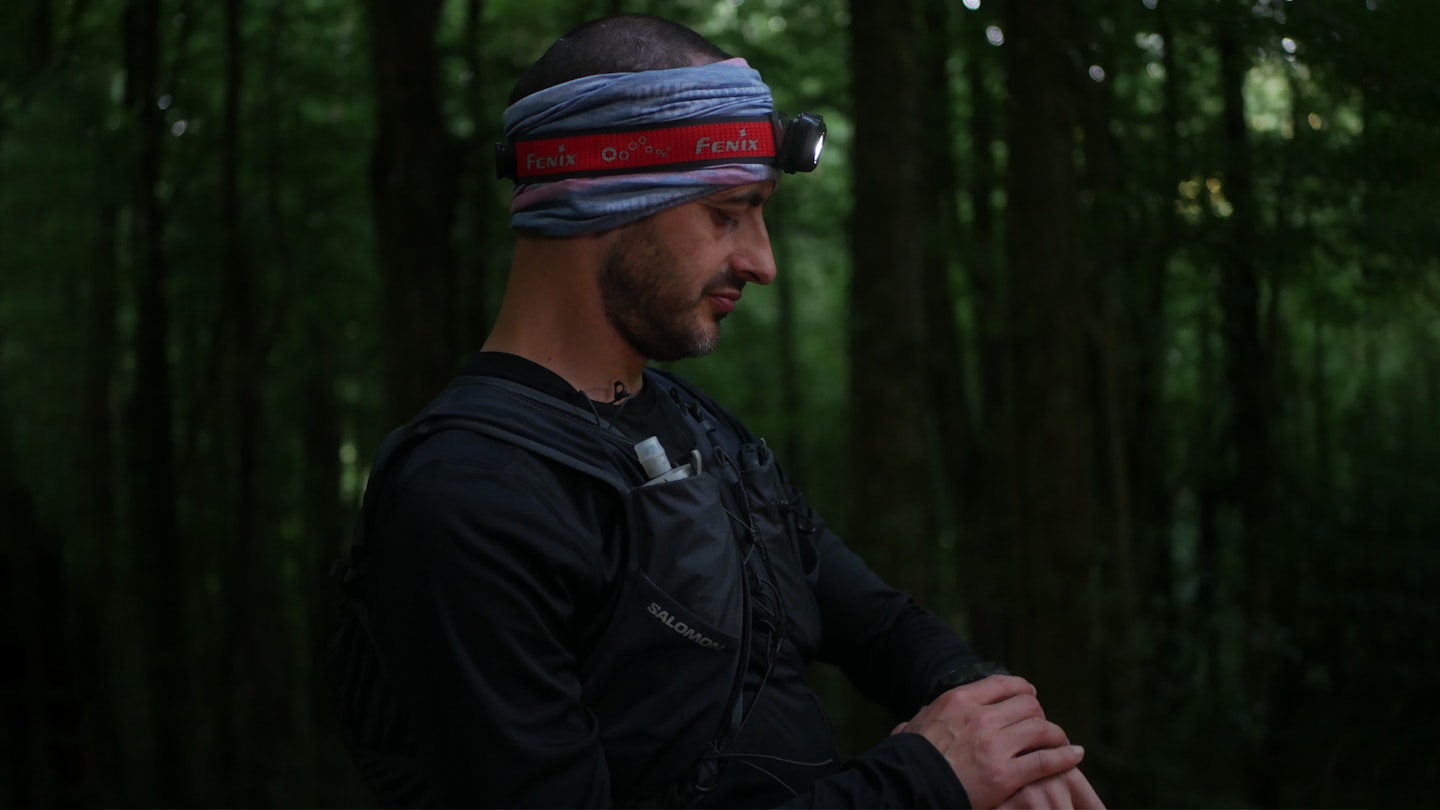 The HL32R-T (RRP: £79.95) is a great light if you want something long-lasting and bright to get you through proper dark woodland runs, but it's the nifty little HM65R-DT (RRP: £114.95) that's captured the attention of the trail running community.
We saw its predecessor, the HM65R-T, used in some serious ultra trail events last year, including the Montane Spine Race and the Arc of Attrition. This year, the winner of the US Hard Rock 100 was wearing the new HM65R-DT. Coincidence? We think not.
Okay, sure, it wasn't the only factor, but there's no denying that your kit is hugely important when it comes to something as intensive as an ultra race. For a new range, it's exciting to see Fenix bursting onto the trail running scene at the very top level.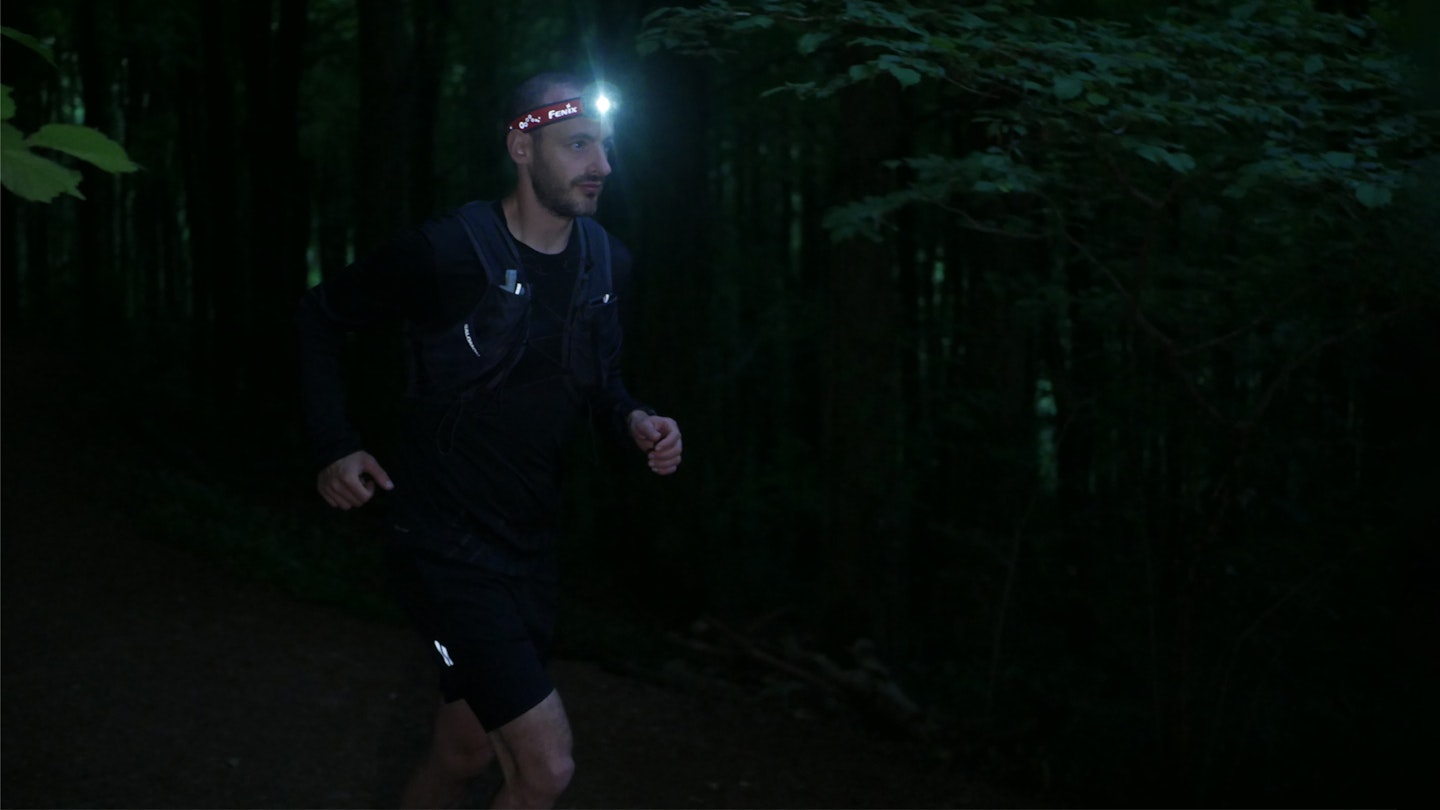 The HM65R-DT can burn bright or just provide a supportive low beam for varied when the light conditions are varying a lot. On it's 'low' setting (130 lumens), the beam stretches 55 meters and can last for 24 hours straight.
The 'high' setting will last for four hours, emitting up to 1300 lumens in a 170m beam. That said, no headtorch can sustain 1300 lumens for 4 straight hours – that would cook it. This is why all head torches with really powerful beams need to use a thermal stepdown system.
An internal thermometer keeps an eye on the heat levels and kicks the lumen output down once it reaches 70 degrees. In an exceedingly helpful move, Fenix provide runtime graphs with all their lights, allowing you to see how long your torch will last on an output, and if it will step down at all.
This torch also features a 'Semi Spotlight' beam which is slightly more focused than the flood light on the previous model, helping you when the weather conditions are particularly hard to penetrate.
The beam uses warm light instead of just white, which lets it cut through fog much better and overall causes less glare. They both have their place depending on the conditions, and they also work fantastically together.
On a final note, the weatherproofing on both of these torches is excellent. HL32R-T can handle plenty of rain and snow with an enclosure rating of IP66, while the DT is totally waterproof, and with a rating of IP68 is able to be submerged in water.
In all, Fenix has seriously smashed it with these additions to their trail running range. With beams that can beat fog and mist, as well as a rechargeable battery that will last all night, a Fenix headlamp seems like the choice as the winter months come rolling in.
Check out the latest models here:
For all the latest news, tips and gear reviews, sign up to the Trail Running Newsletter.