The Montane Spine Race is known as one of the toughest and longest ultra running events in the world. It spans 268 miles along the entire length of the Pennine Way from Scotland to the Peak District. This year, records were broken, we talk to the leading man, Damian Hall.
The winter race is not for the faint hearted, it's infamous for its harsh conditions, snow, ice and sub-zero temperatures. This year's winner had to cope with thigh-deep snow and -15°C conditions, but he kept on smiling and ran his way to a men's course record.
Who is Damian Hall?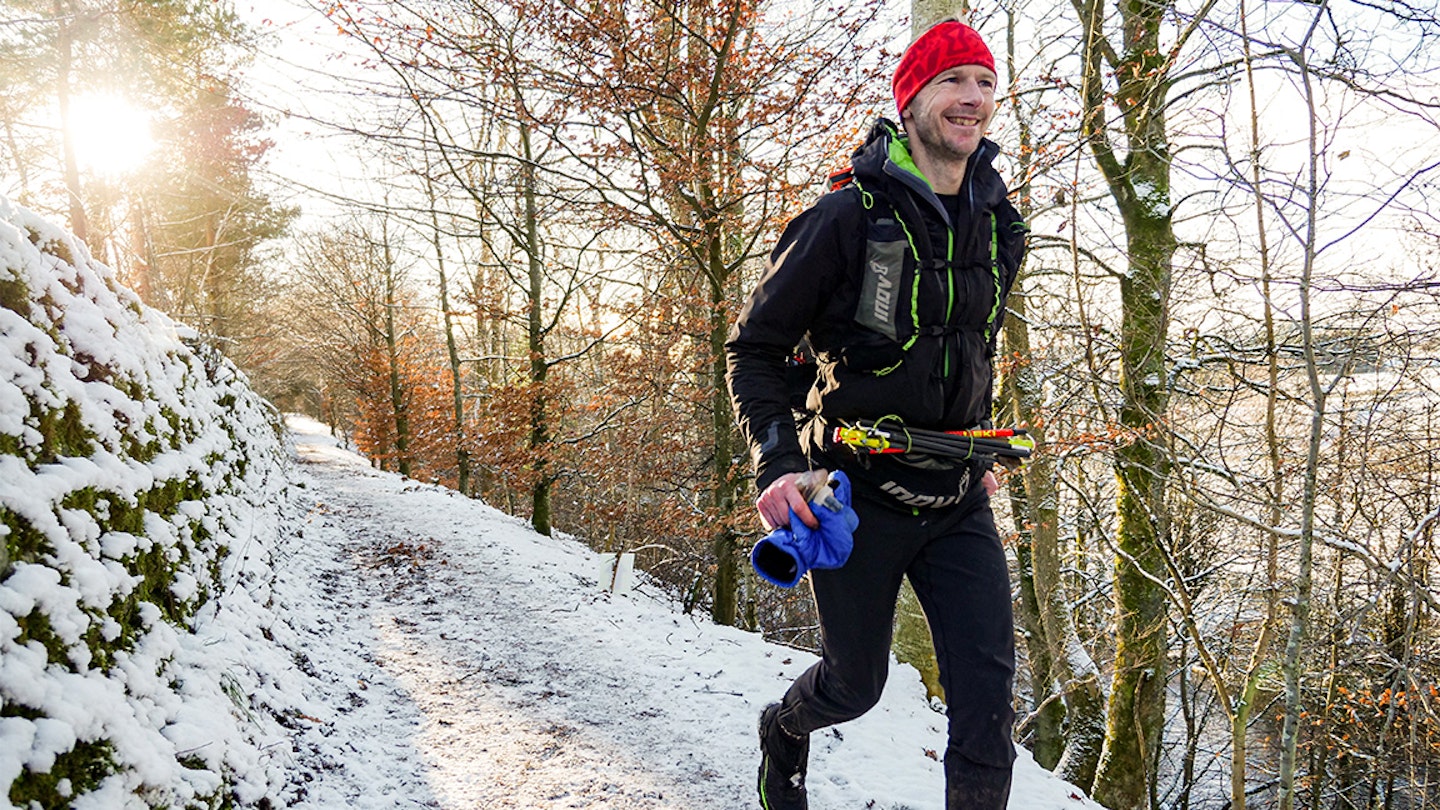 Based in Wiltshire, Damian Hall, 47, is a record-breaking ultra runner, coach, writer and climate activist. Hall only ventured into the world of endurance running 10 years ago, when he completed his first marathon (dressed as a toilet no less).
Since then, Inov-8 athlete Hall has placed competitively in some of the world's most prestigious long-distance trail running events, including the likes of the Ultra Trail de Mont Blanc, the Marathon de Sables, The Dragon's Back and the UK Ultra Trail Championships.
Best known for his record-breaking feats, Hall has broken eight Fastest Known Times (FKTs) along routes such as the Wainright's Coast to Coast, the South West Coast Path, the Cape Wrath Trail, and the Pennine Way.
We catch up with Damian just as he completes his long journey home post-race, still riding high on euphoria from his epic win on the Pennines.
How are you feeling now you've had time to process everything?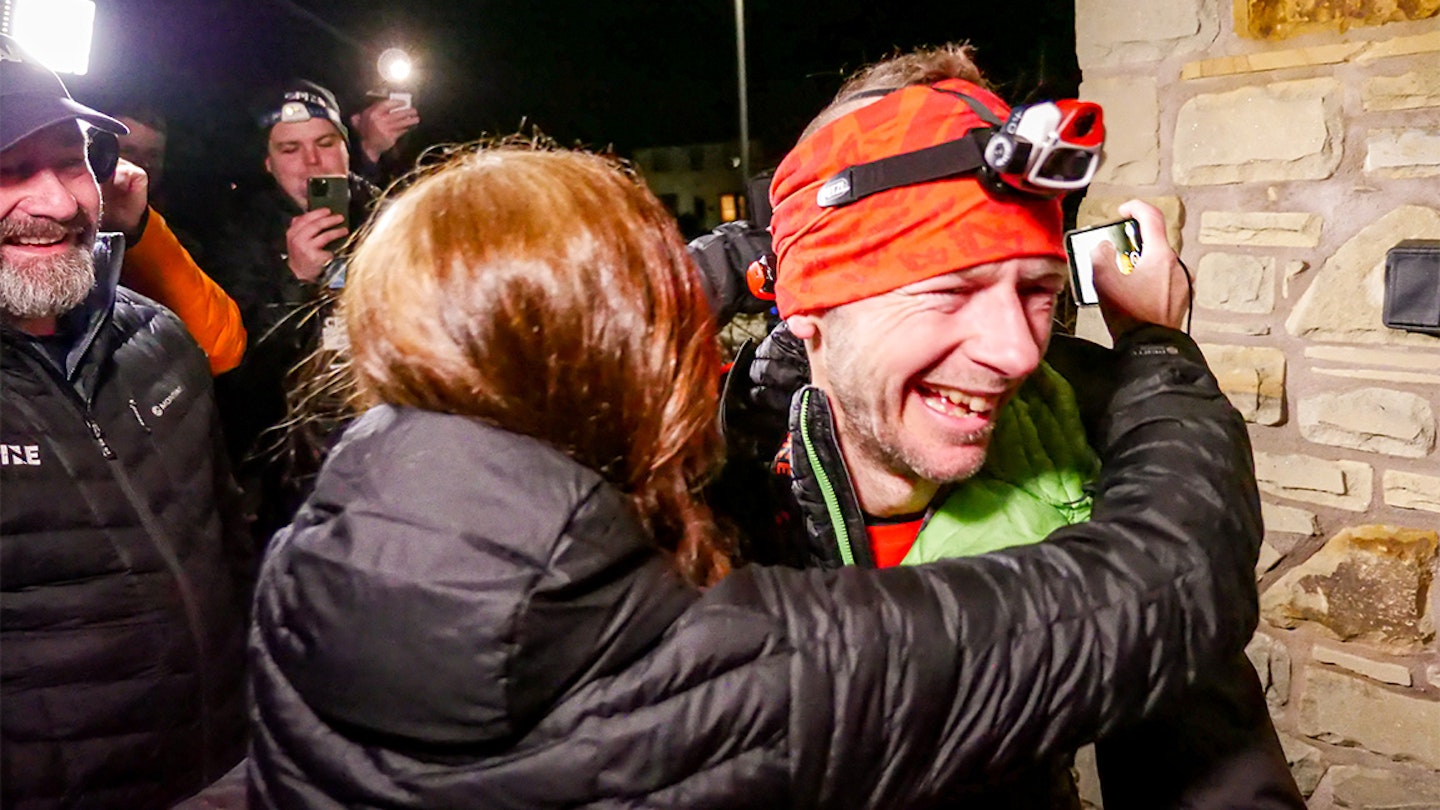 It's funny, the body's obviously quite tired and complain-y, but the mind is soaring. I feel euphoric. Very happy, very grateful of the experience. What people don't realise is the amount of goodwill and kindness you get from people while you're doing it. Both from the amazing volunteers and staff, and from people who turn up and cheer you along. It's really mind-blowing. Feeling very grateful and fortunate.
How's the body feeling?
Pretty good. This is the fourth time I've done the race [third time completed]. I did have night sweats last night, which was gross and the last two nights I've woken up wide awake at 4am. It's a bit like an exaggerated jet lag. My legs feel great though; feet are good as well.
How do you train for an event like this?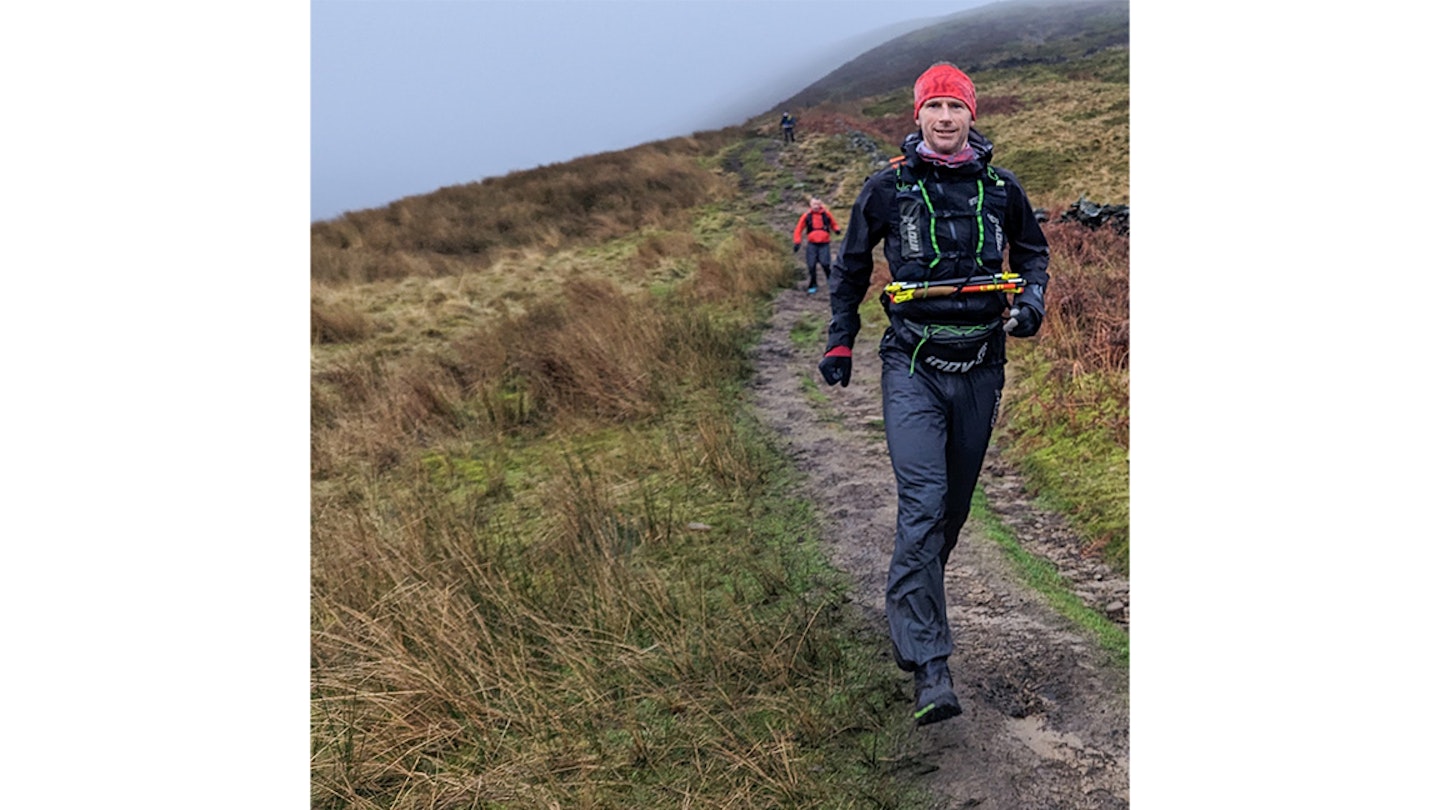 I did extra strength work for this race. Especially because last year it was all going very well and then my groin gave in at 190 miles. I wanted to make sure physically my body wouldn't break at that key time. I can really feel the benefit of that. Also upper body work, like most runners I'm pretty feeble in the upper body but you have to carry a lot of kit - like 8kg of it. I prepared a lot for that.
Some people do too much specific training, like lots of long runs with a heavy pack. I didn't do too much of that. I think it's more important to work on your running economy – try and become a fitter, faster, stronger runner, as you would for a marathon or another similar trail event. Of course, you do need to do some longer runs coming up to the event. You should be practising with your kit and fuelling. I was only really doing that 4-6 weeks out from the race.
Why did you decide to do the race this year?
I've raced it in 2014 and 2015 before I was very competitive, and again last year but I had to drop out due to injury. Last year gave me an insight into what was possible, I just wanted to come back and finish the job.
At any point did you think, 'I just can't go on, this is too hard'?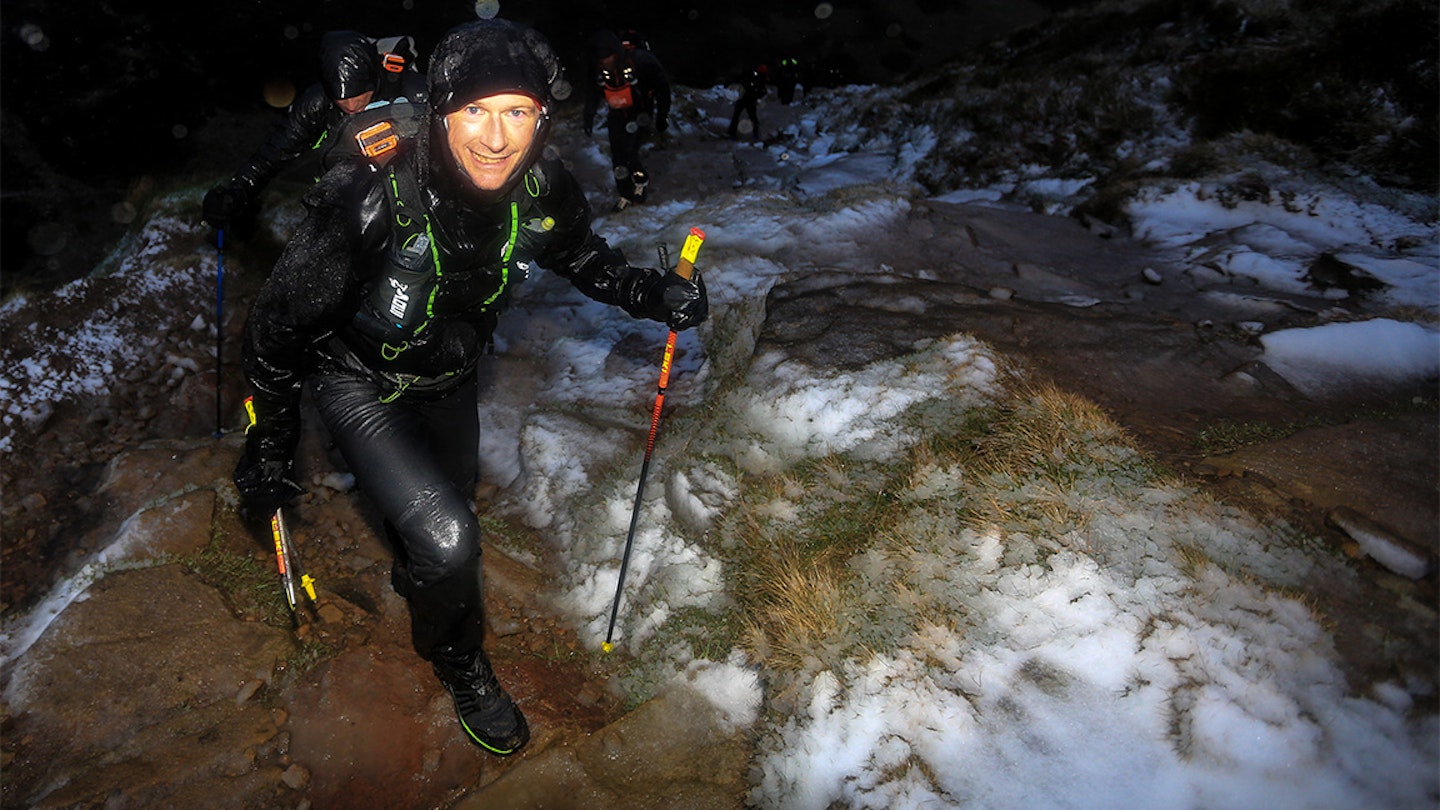 It didn't really get to that point. Having done it before really helped because you know there'll be moments when continuing doesn't feel that appealing. That meant you need a good feed, and a good sleep. There were moments where I thought I might not win though. That was troubling. Really that came down to the third night, when you're at your most tired.
I was running up this trail at a slight incline for a long time. Some people who were doing one of the other races which goes along the same route who I'd previously overtaken, overtook me. They were just hiking and I was running, and they overtook me. I was obviously just moving very well at that time. I needed some sleep.
Once I woke up in the morning, I was behind. I'd been in the lead for a couple of days and suddenly I wasn't. With 40 miles to go, I'd handed over the lead to Jack. That was a really challenging moment.
My win may have come down to me not setting my alarm properly. I actually slept longer than I planned to on the third night. But when I woke up I felt great and was able to run quite fast and catch him up.
You said fuel's important. What sort of things were you eating throughout the race as a vegan?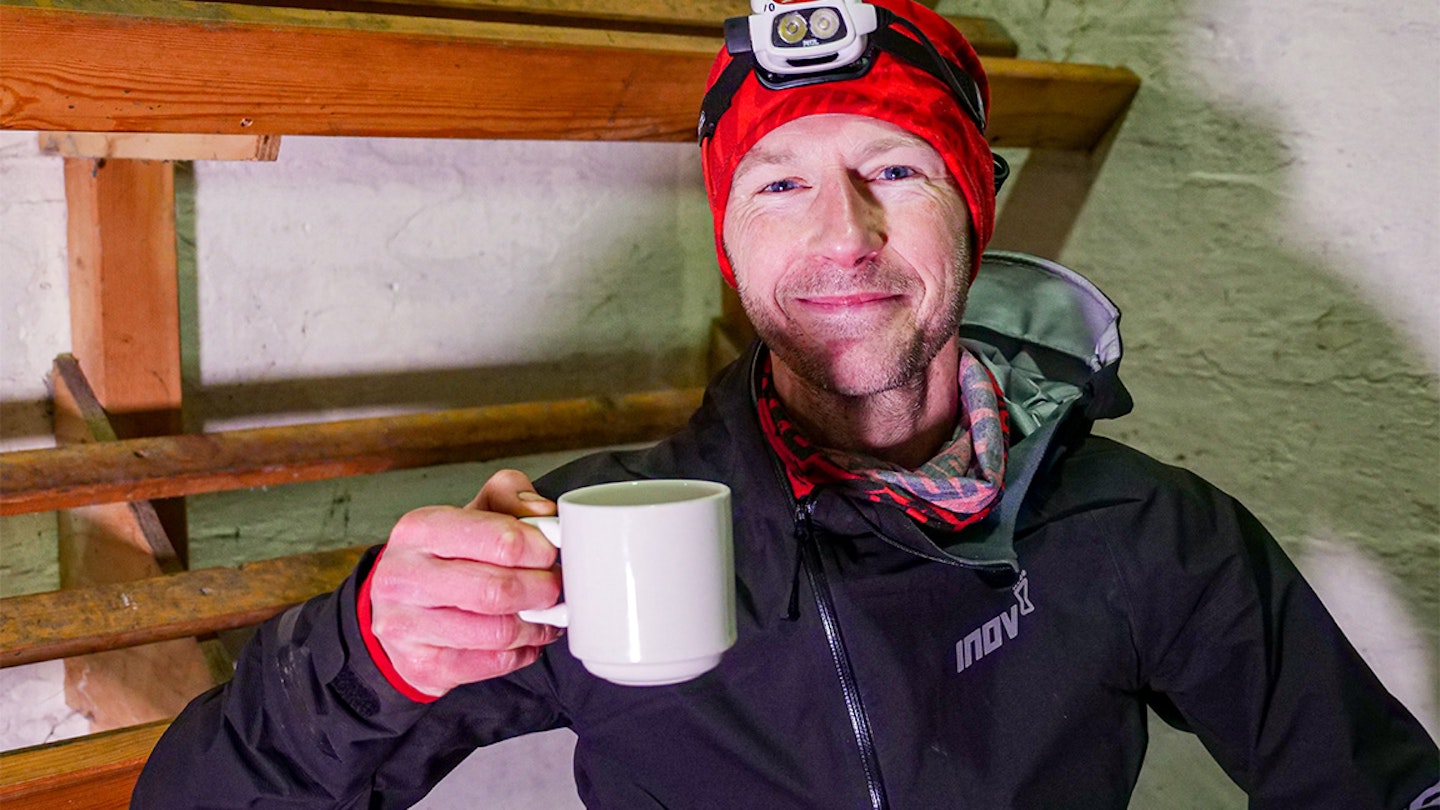 I was eating lots of bagels with hummus, vegan cheese, and pickle. They went down really well. Lots of chocolate, liquorice, and pizza. Supernatural Fuel pouches are good too, they're almost like baby foods. At the checkpoints you eat all you can find really - the race kindly provided lasagne and pasta.
How do you cope with running in extreme weather conditions?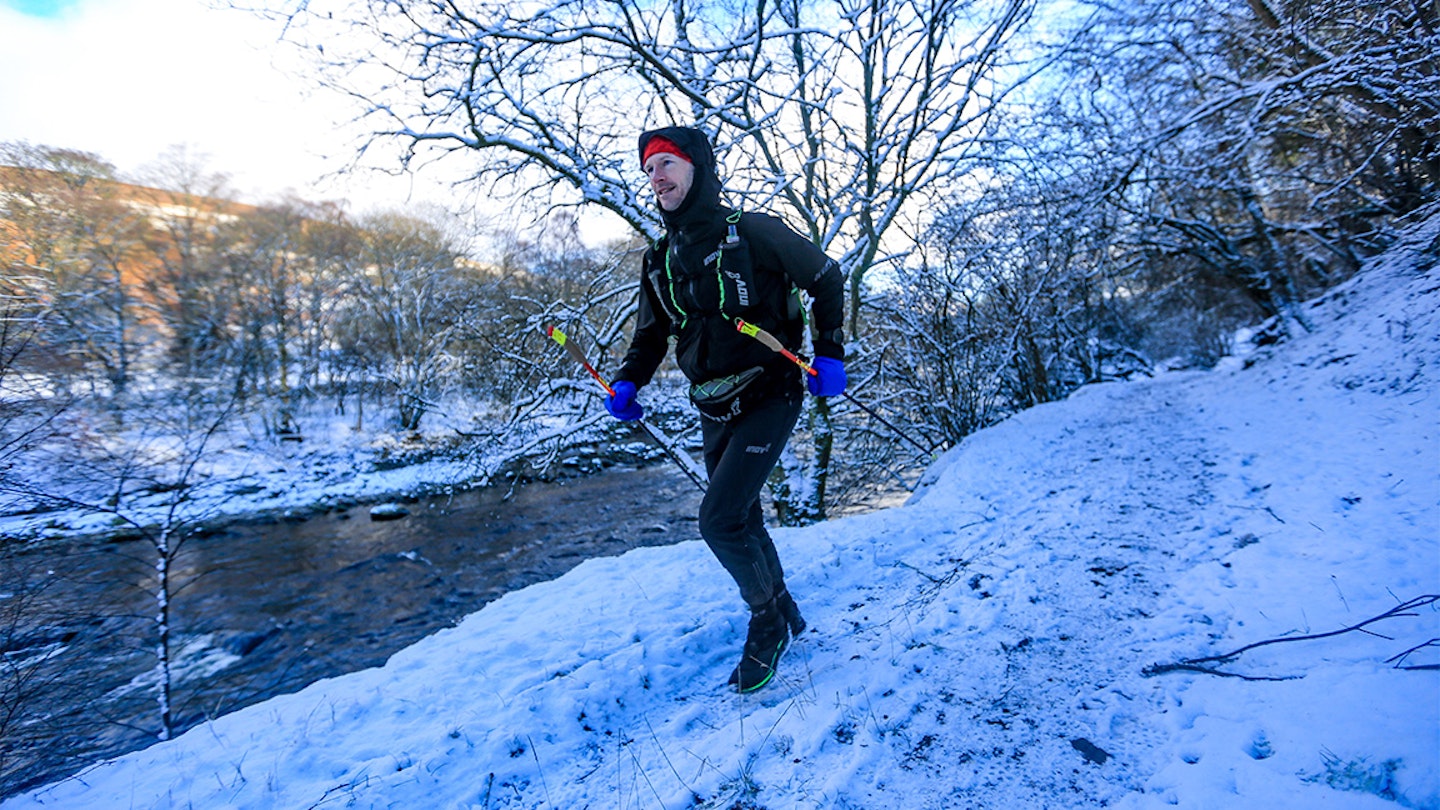 At the end through the Cheviots there was lots of snow. Some runners had gone through before in the other race, but it had snowed since then. Normally it's quite fast on that section along flagstones, but we couldn't find them. Most of my footsteps went above my knee. That was the toughest terrain. We had had snow early on since the Yorkshire Dales, Great Shunner Fell was covered, it was incredible. I've done he race four times and it was the most beautiful I'd seen it. Although it was cold, -15°C at places, the weather was pretty kind.
Do you think Jasmine Paris' course record of 83:12:23 could ever be beaten?
Firstly, I want to pay tribute to my good friend Jasmine, what an incredible run that was in 2019. It could be broken, but a lot of that would come down to conditions - what the weather's like during the race, both coming down from the sky and the condition of the ground beneath your feet.
Any advice for runners suffering with motivation and training in the winter?
I was exactly in that position a few years ago. What would pop into my head when I heard about something like The Spine race was that I never thought, 'I can't'. I thought 'maybe I could, I don't know'.
Just that word 'maybe' gives you permission to dream a bit. Other people can, so is there really any reason why I can't? People don't have to take on these really big, long challenges. They're not for everyone and no one should feel pressured to. I just find them hugely rewarding. It started with that one word - 'maybe' – and it all flowed from there.
What's next for you?
I want to go back to Tour de Geants in September, which is a similar concept to The Spine but along the Italian Alps. It's a 3-4 day single-stage event with quite different scenery in the mountains. I did it last year and want to go back and do a bit better.
Top image: @wild_aperture
Thanks to Inov-8 and Damian Hall for arranging this interview. Keep up with Damian on Instagram.
Don't forget to subscribe to the Live For The Outdoors newsletter to get expert advice and outdoor inspiration delivered to your inbox.
For the latest reviews - including extra photos and kit that won't appear online - pick up a copy of the current issue of Trail Magazine.