If you've not come across Harrier Trail Running before, that might be because they joined the outdoors world in 2020 during the aftermath of the Covid-19 pandemic. During this uncertain time, a huge number of Brits took up trail running as a means to move their bodies and explore their own backyards.
Regardless of if you're new to trail running, or you've been enjoying the muddy stuff for years now, you'll know that the right trail running gear fast becomes your best friend and the key to enjoying your run. It's so important to invest in hard-wearing kit as this is what will break or make your run, it'll carry your nutrition and water, keep you dry during a rain shower, and help you maintain your balance over varying off-road terrain.
Who is Harrier Trail Running?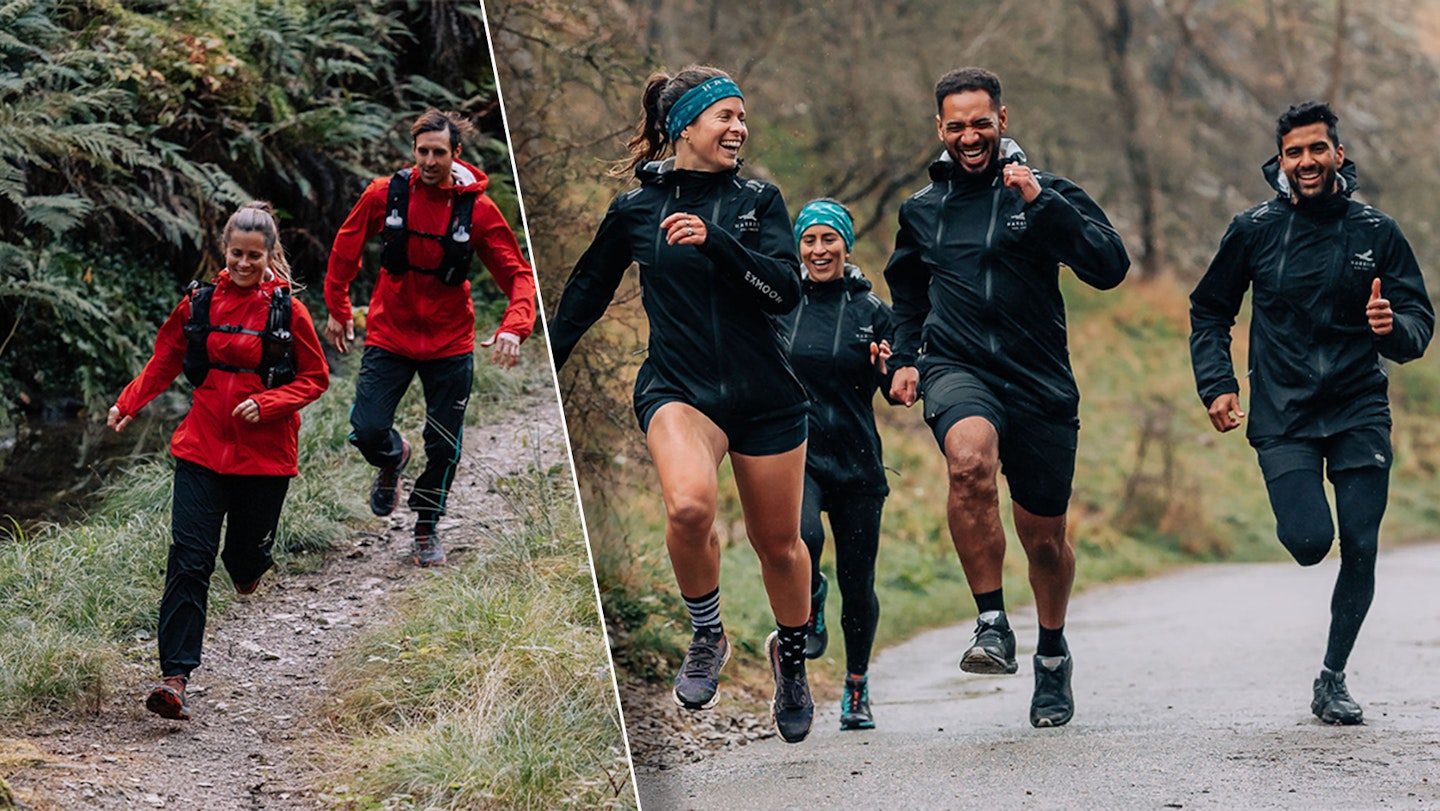 An avid trail runner herself, founder Kate Parker launched Harrier Trail Running to produce high-quality trail running gear that's designed to be incredibly functional, yet is still affordable for the everyday trail runner, ultra runner, fastpacker, and hiker.
Harrier covers the key cornerstones of running gear, including running vests and packs, poles, hydration systems and safety kit, and those all-important waterproofs. Runners in the UK will know that a reliable waterproof running jacket is akin to gold dust, especially when you get caught in a rain cloud out on the trails.
Without a well-made waterproof, you can't stay out for long and a run can turn sour pretty fast once you're wet and cold. Luckily, Harrier is an award-winning expert when it comes to producing running waterproofs that are both race-certified and highly practical, with their Exmoor Waterproof Jacket and Dartmoor Waterproof Trousers.
Harrier Exmoor Waterproof Jacket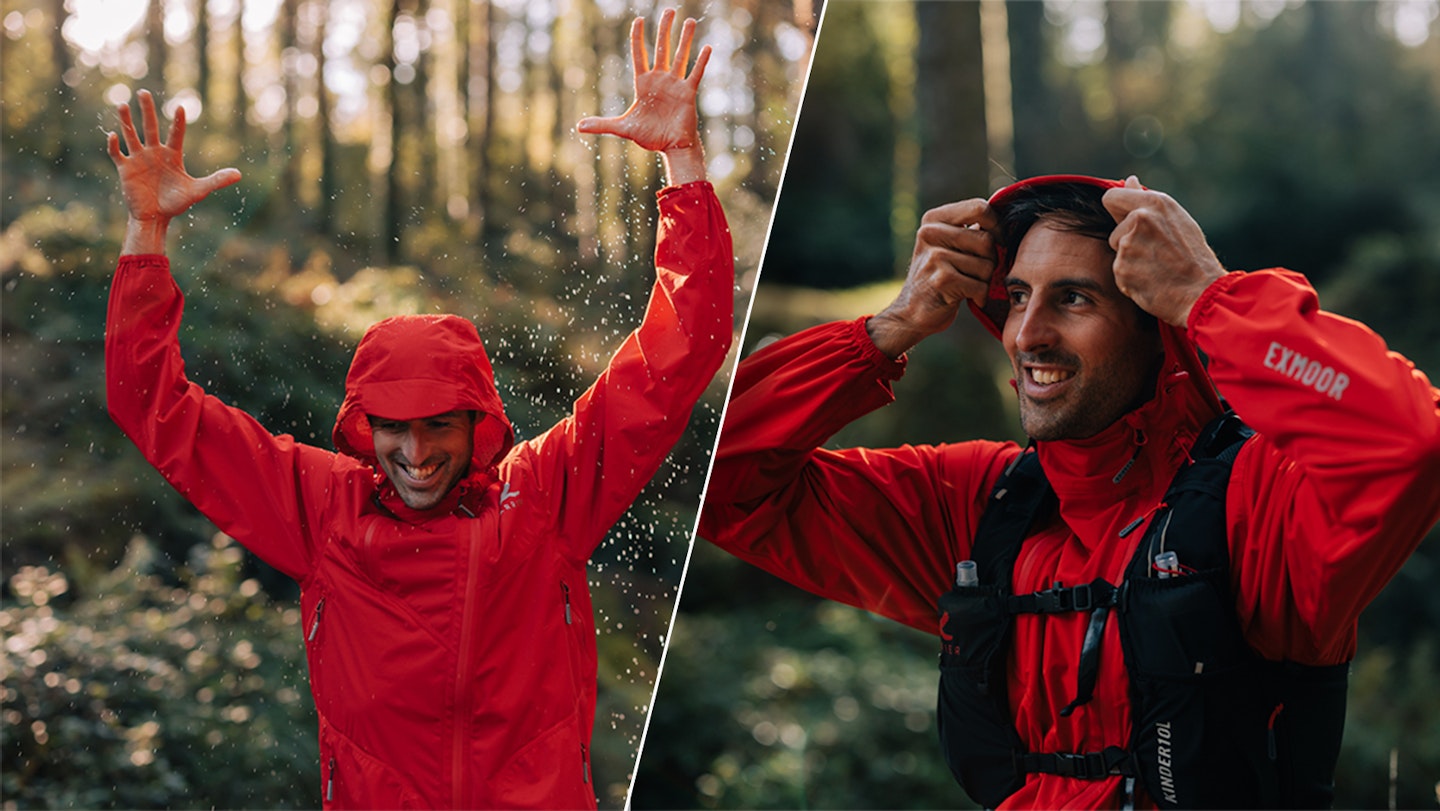 Designed to fully protect a runner from the elements, the Harrier Exmoor Jacket is primed for long distances and packed full of thoughtful features to make your run as smooth and enjoyable as possible.
The Exmoor jacket ticks off minimum race requirements by incorporating fully taped seams and an attached hood into the design. Having taped seams is important to ensure full waterproofing is achieved and with a hydrostatic head (HH) waterproof rating of 15,000, the Exmoor passes this with flying colours.
The hood has three-way adjustability to get a perfect fit and is peaked like a baseball cap, which means it should remain rigid while running to shelter the eyes from incoming rain. For additional barriers against water ingress, the Exmoor also has a high, protective collar and thumb loops.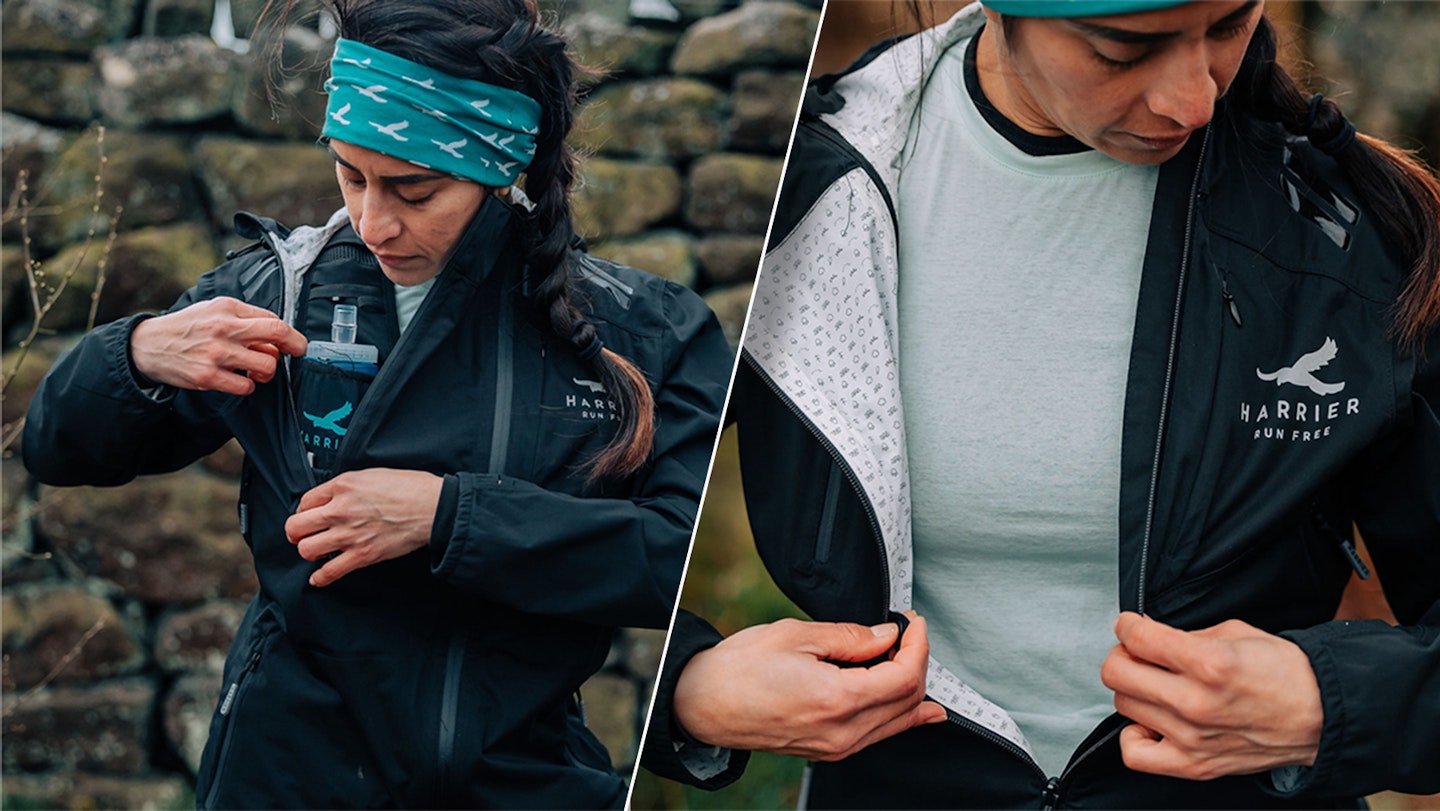 Along the back of the jacket are pleats that will allow for expansion to sit over a running pack, if desired. The jacket's striking asymmetrical design enables quick access to running pack front pockets while on the move, saving you precious seconds on race day.
While a high level of waterproofing normally comes at the expense of breathability, Harrier has maintained a breathability rating of 15,000g/m2 for the Exmoor Jacket, which should allow for excellent sweat management and ventilation. But if you do get hot, you can wear the jacket unzipped with the chest popper holding it in place.
When the sun does appear, the versatile jacket can be stowed away into its large back pocket or rolled down to sit around the waist as its own waistpack.
2. Harrier Exmoor Waterproof Jacket - Women's
Harrier Dartmoor Waterproof Trousers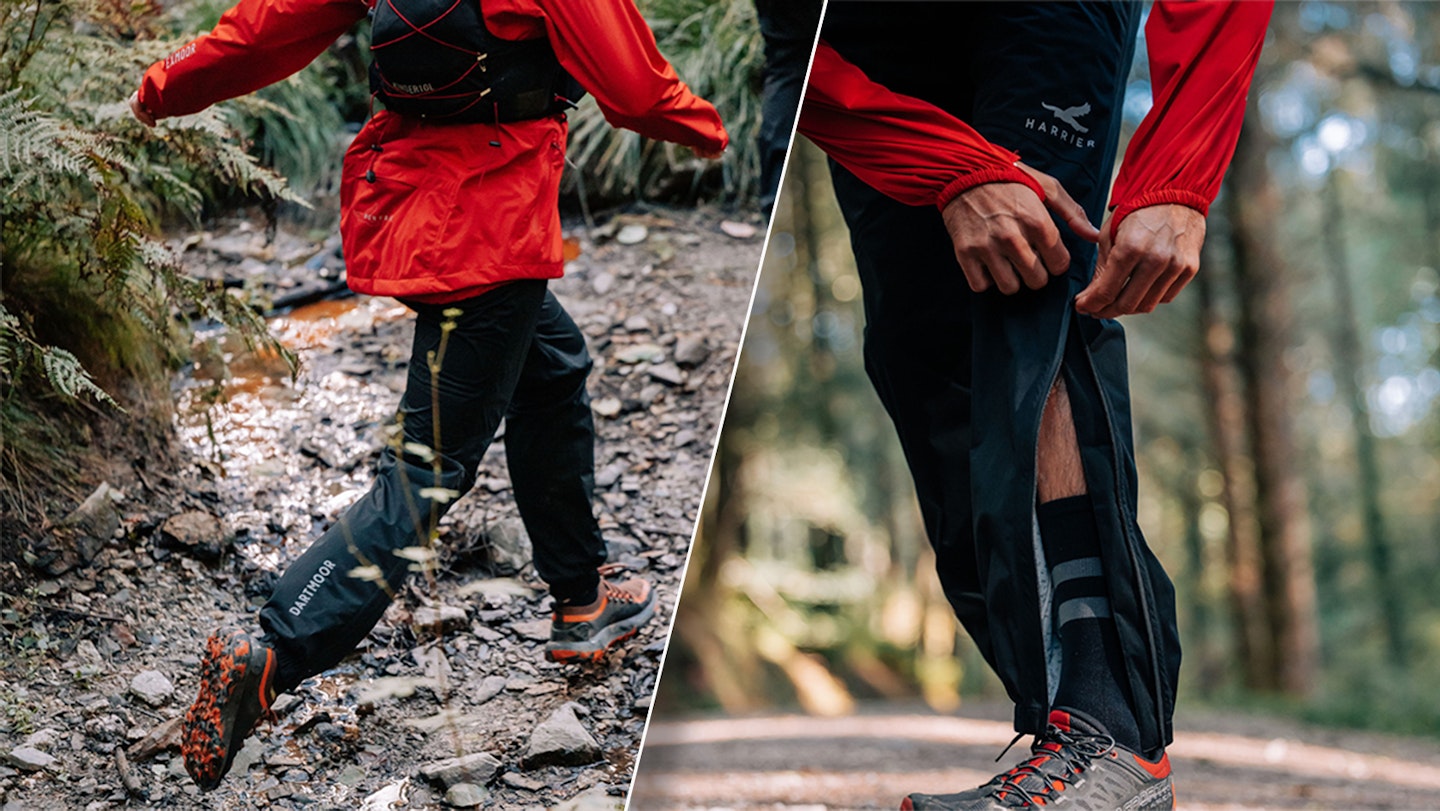 The Harrier Dartmoor Waterproof Trousers are designed to excel over long distances in wet conditions. The trousers are treated with a durable water repellent (DWR) coating and like the Exmoor Jacket, have a high waterproof rating of 15,000HH.
Handy side zips allow the trousers to be whipped on quickly over trail running shoes, while elasticated cuffs lock in place to block any water ingress and prevent them from dragging on the floor.
Unlike other bulky waterproofs, the four-way stretch material is rustle-free and highly breathable, so you can continue running in comfort. While the high waist and thick band should provide a comfortable fit.
The Dartmoor trousers are reinforced with fully taped seams, which make them suitable for mandatory race kit. The single rear pocket has waterproof lining and should be large enough to house a few gels or valuables. The Dartmoor trousers are unisex and made in XS to XL to suit a wide range of sizes.
Win a free pair of your own Harrier Dartmoor Waterproof Trousers and Exmoor Waterproof Jacket – Enter now.
Save 20% off your order. Use code LFTO20 at checkout (Cannot be combined with other discounts. Expires 31/01/24)
For all the latest news, tips and gear reviews, sign up to the Trail Running Newsletter.