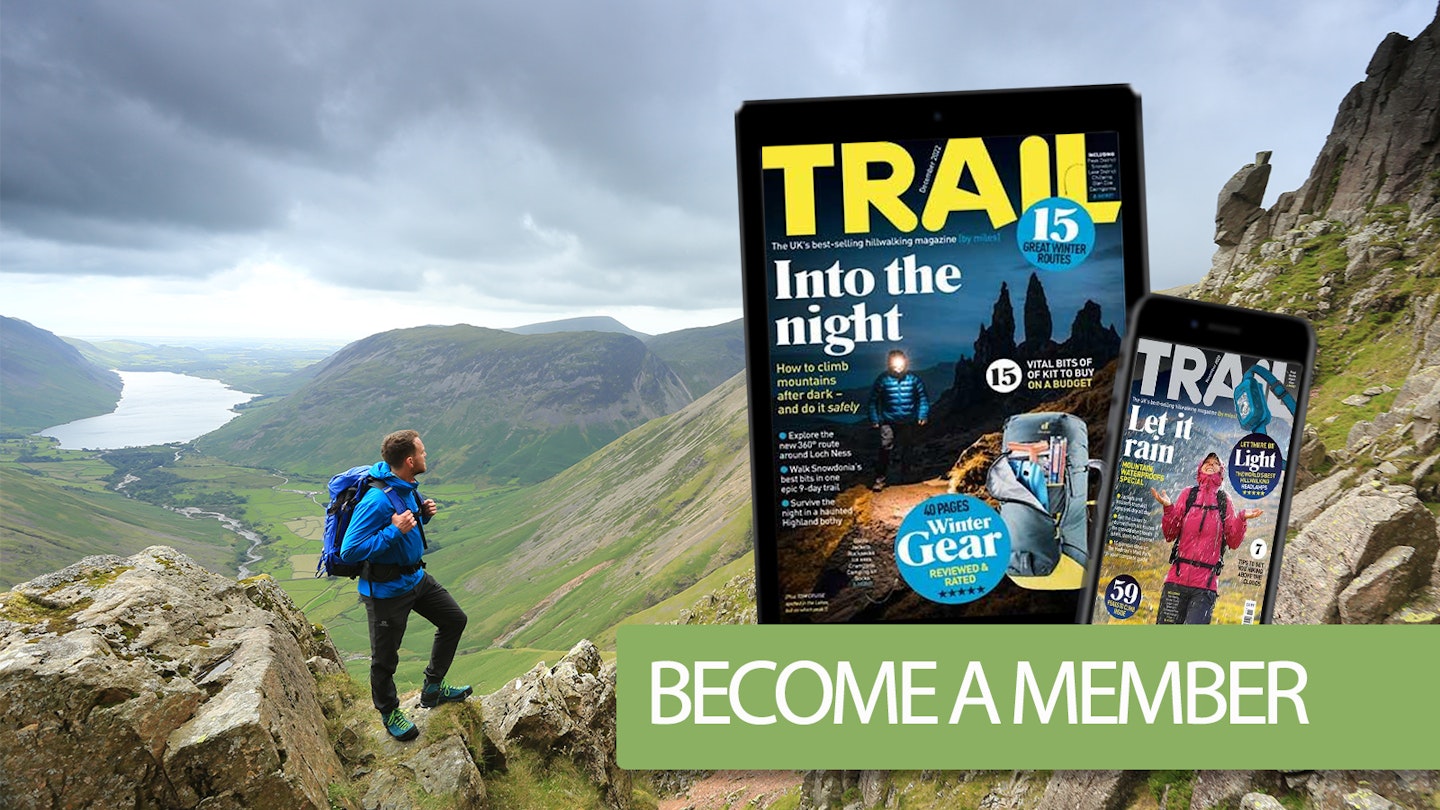 Print and Digital membership plans
Alongside the carefully curated content you'll find in the regular issue of Trail magazine, a Trail membership will help you plan your adventures and take you to places you never know existed! Our exciting new digital membership offers exclusive content, member-only rewards and discounts, full access to previous issues and so much more via the app and members' website!

Choose between a range of membership plans below: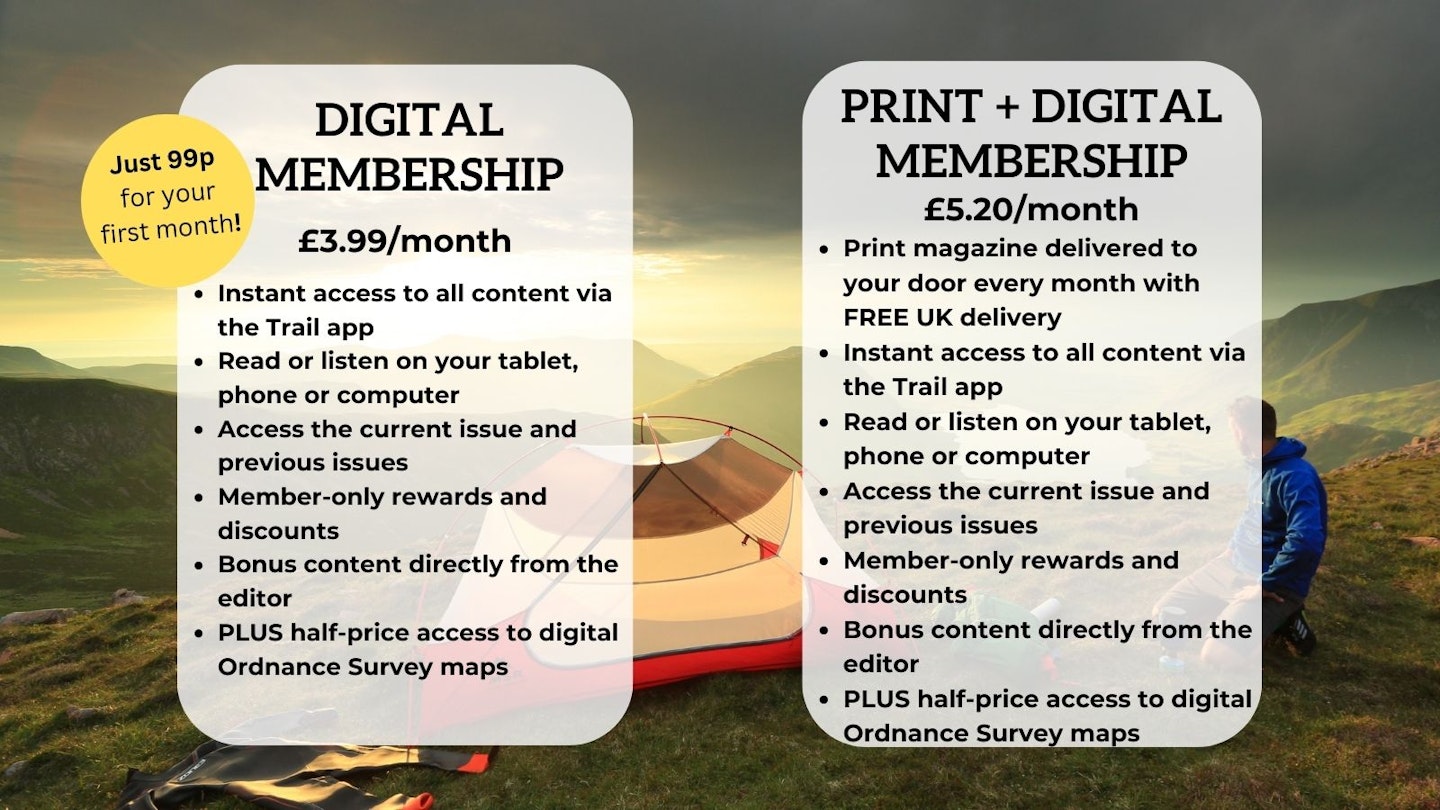 Just want a Print Subscription?
Get your magazine delivered straight to your door with FREE UK Delivery at Great Magazines!
Bring on the adventure
We'll show you the most important skills for you to stay safe in the hills, plus, every month we'll bring you inspiring photography and the perfect destination ideas as well as gear reviews from industry experts to help you choose the perfect kit.
Download the Trail app!
The Trail app is the perfect way to enjoy your membership on the go. You can have all your issues stored in one place for easy reading and enjoy handpicked rewards!