We've teamed up with AllTrails, the leading global outdoors platform, to bring you a series of articles to inspire your next adventure. First up, getting outdoors with the kids in the Lake District.
Before the kids popped along, getting to the mountains was easy: plan carefully and look after yourself. Perhaps an extra drink or snack for friends if feeling generous. Do something challenging, new, exciting. If conditions change, or something happens, it's all good, roll with it.
When you have other people's health and happiness depending on your decisions, the importance of planning notches up a level. Giving the kids their first 'mountain' experience could be an early memory for them so it's important that it's not a memory of Dad/Uncle Gareth and Grandad trying to navigate a trail in the driving rain while we're all getting blown off a cliff.
My family meets up in Keswick once a year for some Lake District grandparent, sibling, and cousin time. This year was different: my son and daughter's eyes kept looking up at the peaks surrounding Derwent Water
"Would you both like to climb a mountain?" we asked.
"YEASSSSS" was the response.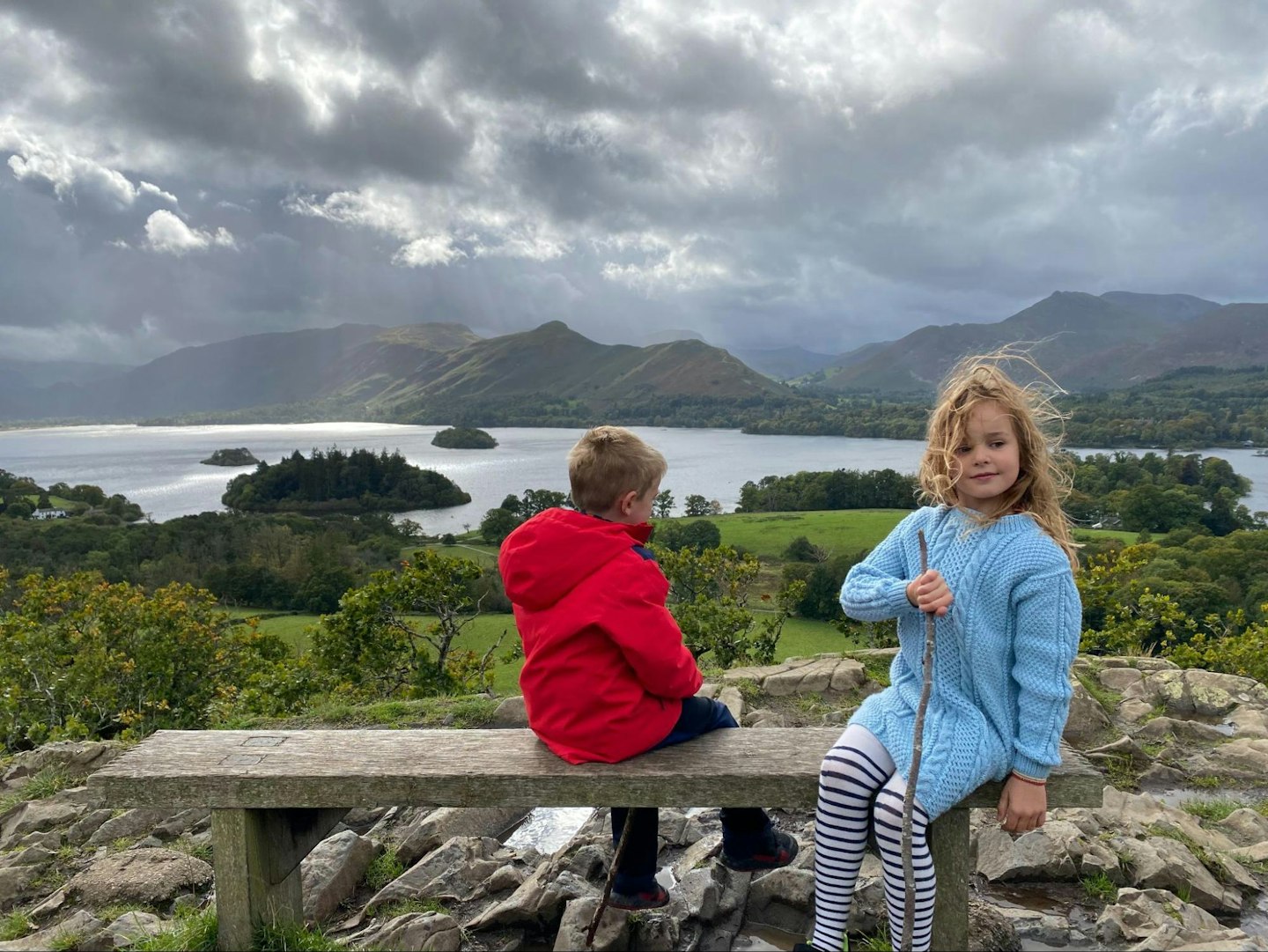 Choosing the perfect first peak
Time to put AllTrails to the test: we're still on the Launch, cruising across the lake, but I have decent signal. I search routes from close to the Keswick lakeside, trails marked as 'easy' with good review ratings. The distance filters (2-3 miles seems about right) sharpen the options nicely, and I settle on a circular looking route starting almost exactly where our boat is about to moor.
I showed my dad the route option: Let's do it. My mum and brother escorted the kids in nappies to a café, and Dad and I set off with the older two. I could see from the AllTrails Trail Preview that the climb was short, and towards the end of the route. The reviews and photos were helpful: I was optimistic that there wouldn't be tears or fears.
Hitting our first family trail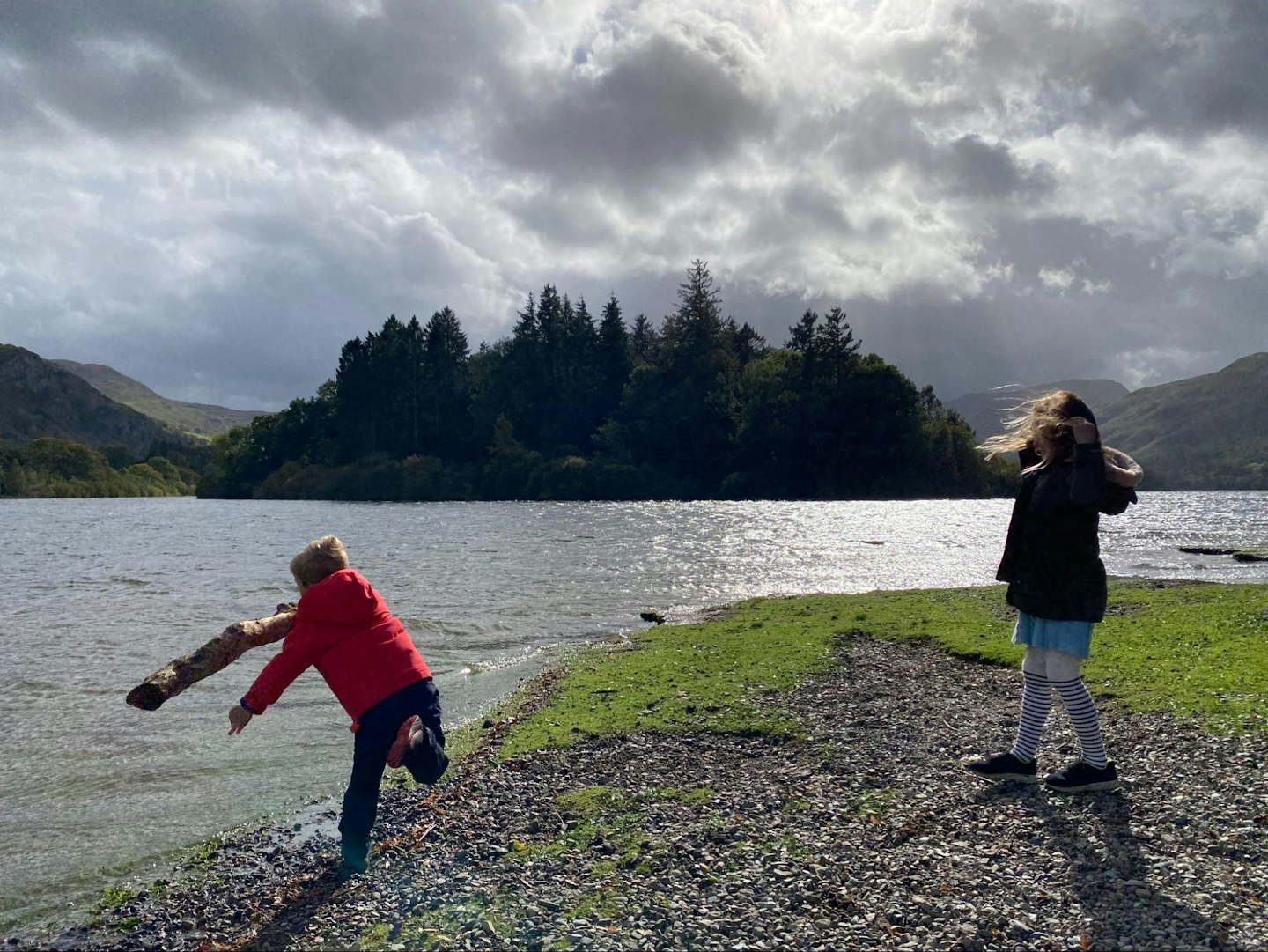 Our trail started by skirting around the edge of Derwent Water. The cloud/sun combination was beautiful and we stopped to play on the various beaches en route. This wasn't a mission – this was a short holiday adventure together. We picked blackberries for 10 minutes. The season extended nicely into October so we could load up on energy before the summit.
Maddie and Otis had found walking sticks, and were quicker uphill than Grandad, who was in turn quicker than me. The excitement levels were off the chart as our short climb opened up into a beautiful view over the lake. Otis declared this a great spot for a picnic, so we stayed, soaking in the peace before heading down to meet the rest of the family for tea.
Time outside with family is never wasted. Playing on the beach was just as important as climbing to the summit. Here's the route we walked that day.
Why explore with AllTrails?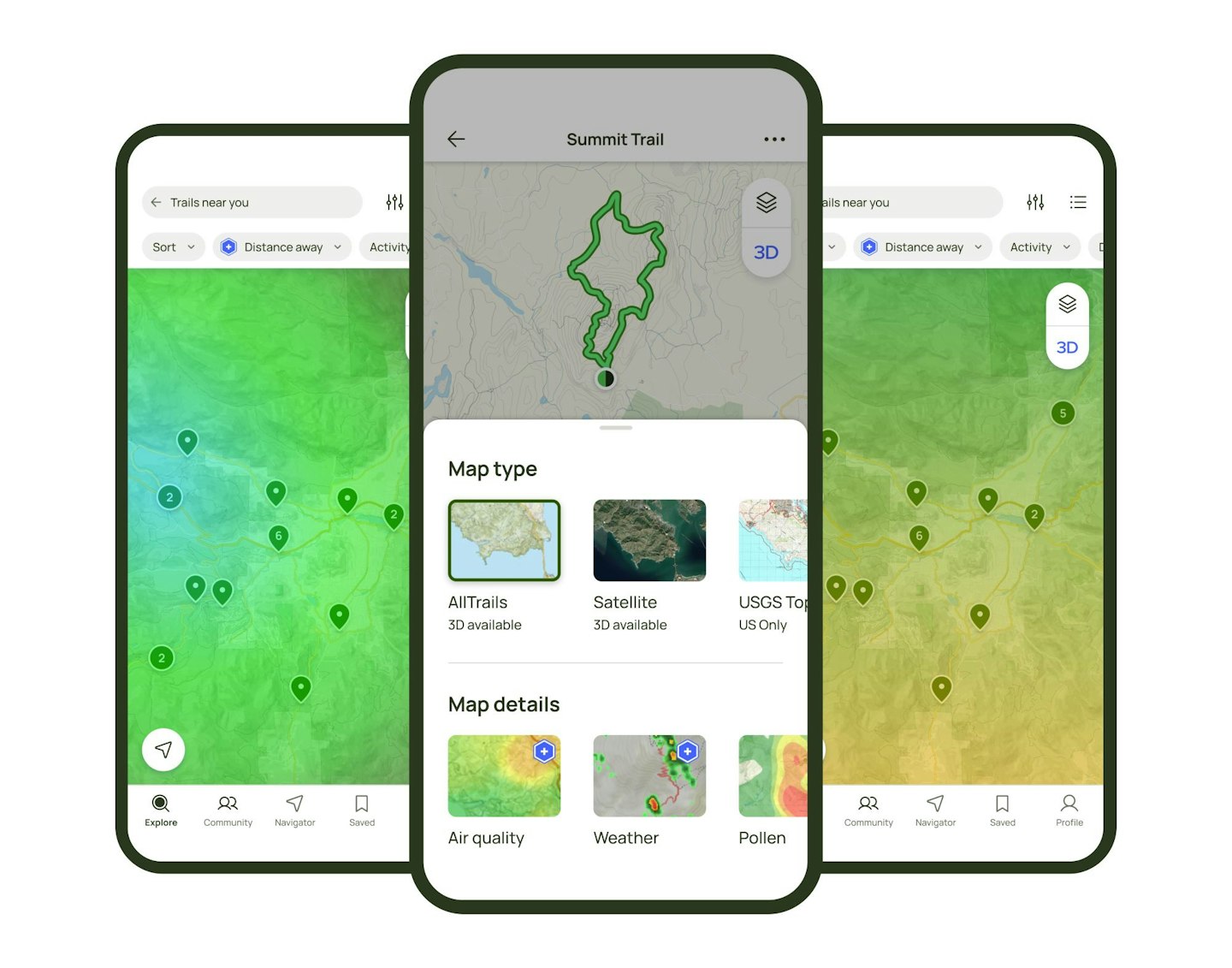 If you want to step out of your comfort zone and try something new this spring, join over 45 million walkers and hikers by joining the AllTrails community. With over 400,000 curated trails to discover online and in the app, you'll find all the inspiration you need for your next adventure.
Plan your next outdoor adventure today with AllTrails
Find your perfect walk using AllTrails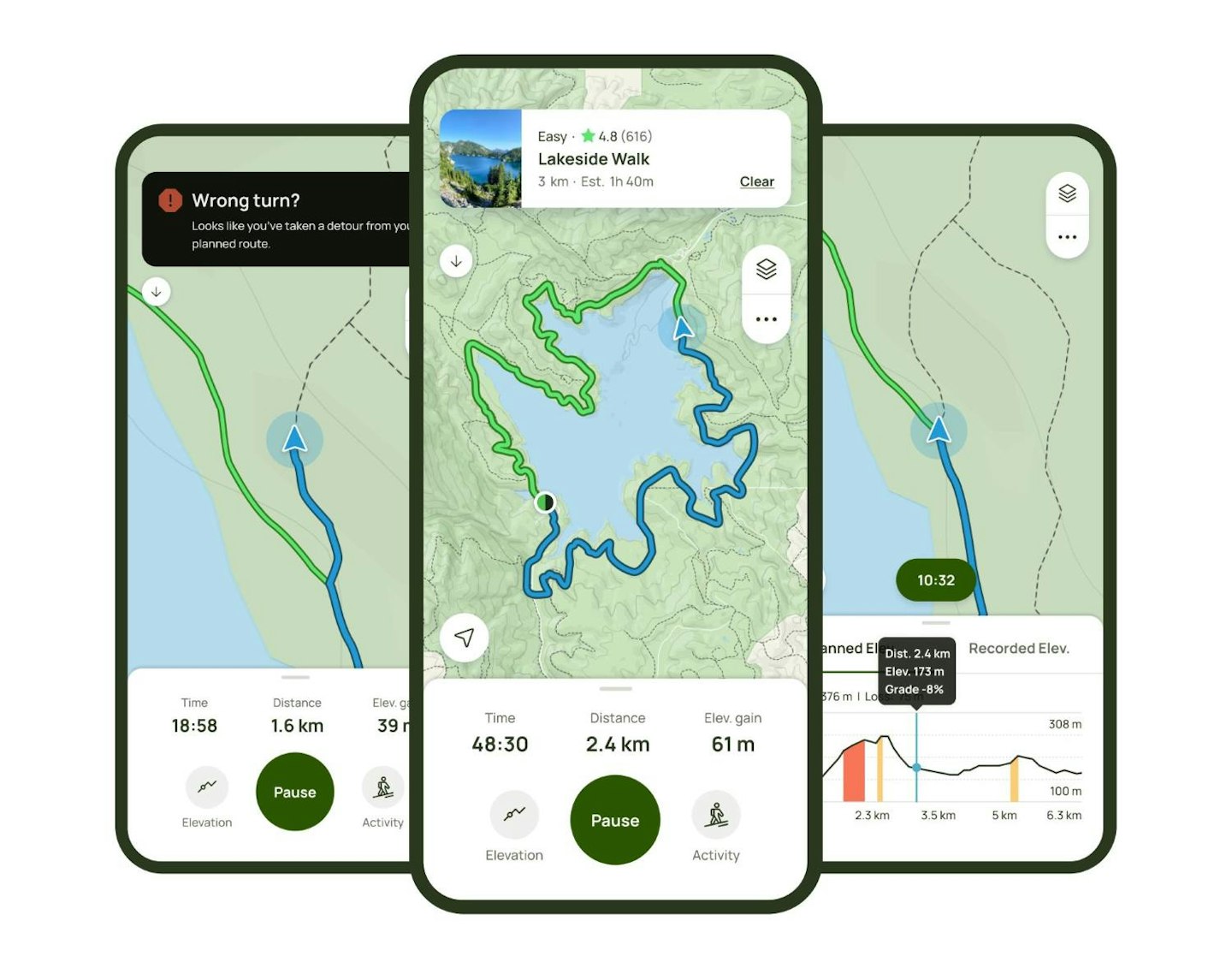 Use the Search Bar and Filter to identify the best routes for you. The AllTrails app will zero in on your location, then identify nearby trails that best suit your chosen activity, ability levels, and adventure goals.
Stay inspired and explore this route on AllTrails.