Hillwalking with your kids is one of the most enjoyable ways to explore Britain on foot, so we've teamed up with Komoot to create this hand-picked collection of the 6 best family mountains from our Trail 100 list.
The Trail 100 is a hand-picked collection of the 100 peaks every hillwalker should climb – and these ones are perfect for little legs. From Lakeland classics to a wild and craggy summit in the far north-west of Scotland, there's a mini-mountain in here for every little explorer.
CLICK HEREto view the full collection of our best family mountains in Komoot, or scroll download for full descriptions, photos and routes for each peak.
Cat Bells, Lake District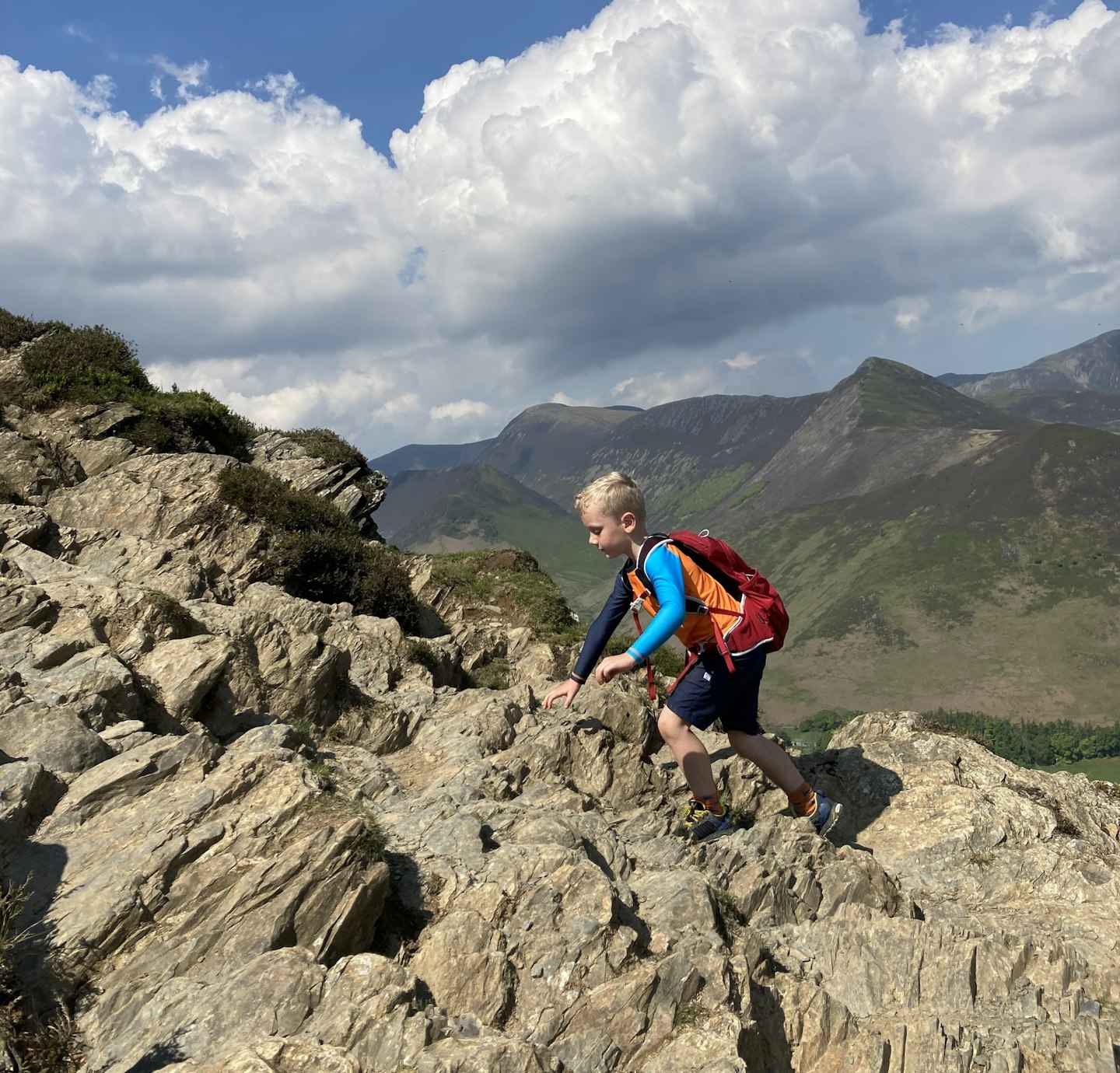 A firm family favourite, Cat Bells is a classic Lakeland outing for young, old and everyone in-between. Sweeping aesthetically above Derwent Water with a distinctive profile, it is a little fell with big features: a taste of scrambling, a domed summit and mind-boggling views of the Borrowdale valley.
Snowdon, North Wales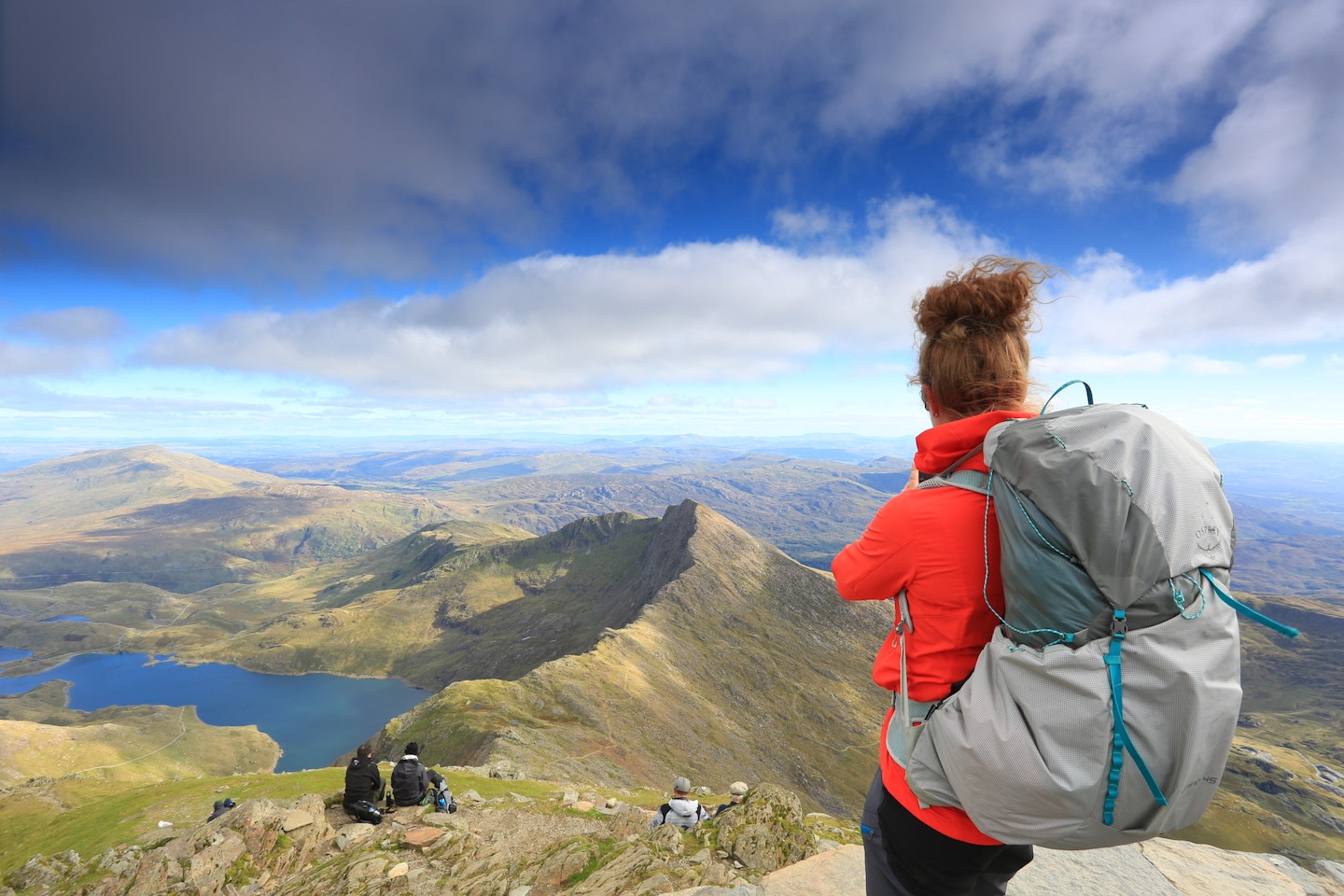 Put your preconceptions to one side and forget what you think you know about mountain-top cafés, intrusive train lines, and tourist-crowded summit cairns. Snowdon is a masterpiece, and a stunning place to engage your kids with mountains. With a cartwheel of ridgelines separating unique cwms, each of a different character, and studded by copper-tinted lakes deep in legend, Snowdon is possibly the finest massif in Britain.
Sugar Loaf, Brecon Beacons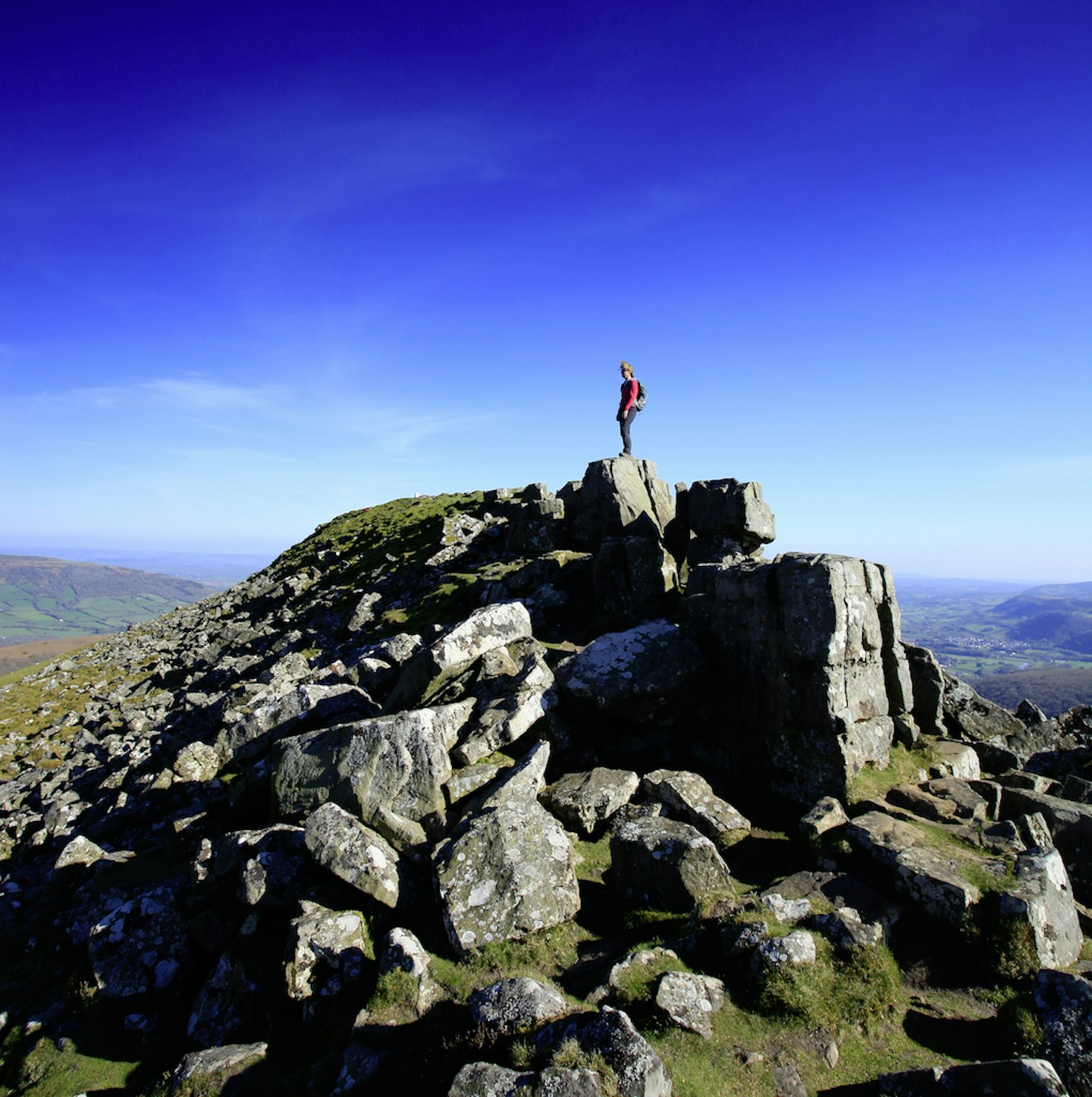 Mynydd Pen-y-fâl, to give Sugar Loaf its original Welsh name, is not a big hill. But because it stands separated from any other peak, including its brethren of the Black Mountains, it rises in wonderful isolation above the rolling landscape of Monmouthshire. To see it is to want to stand on its conical summit, which is home to some great rock-hopping that your kids will love.
Stac Pollaidh, North-West Highlands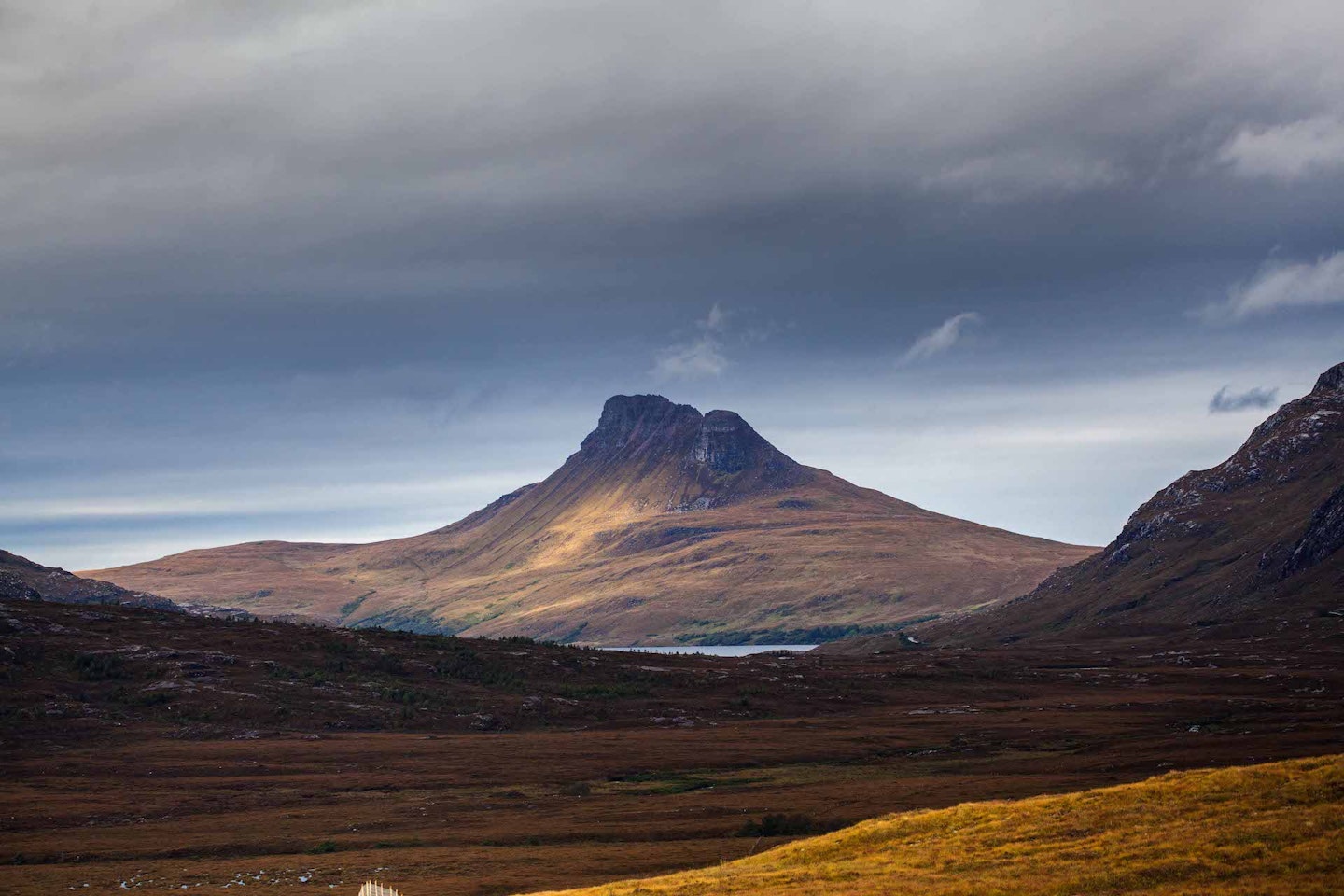 This diminutive mountain is the embodiment of why metres alone do not make a mountain. Its compact perfection makes for a pleasingly efficient mountain adventure, and one that includes the unique scenery of Assynt, the opportunity for some epic scrambling, and is bursting with more character than can be found in peaks many times Stac Pollaidh's size. The scramble to the true summit isn't one for little legs, but there's plenty more up there to keep them entertained.
Roseberry Topping, North York Moors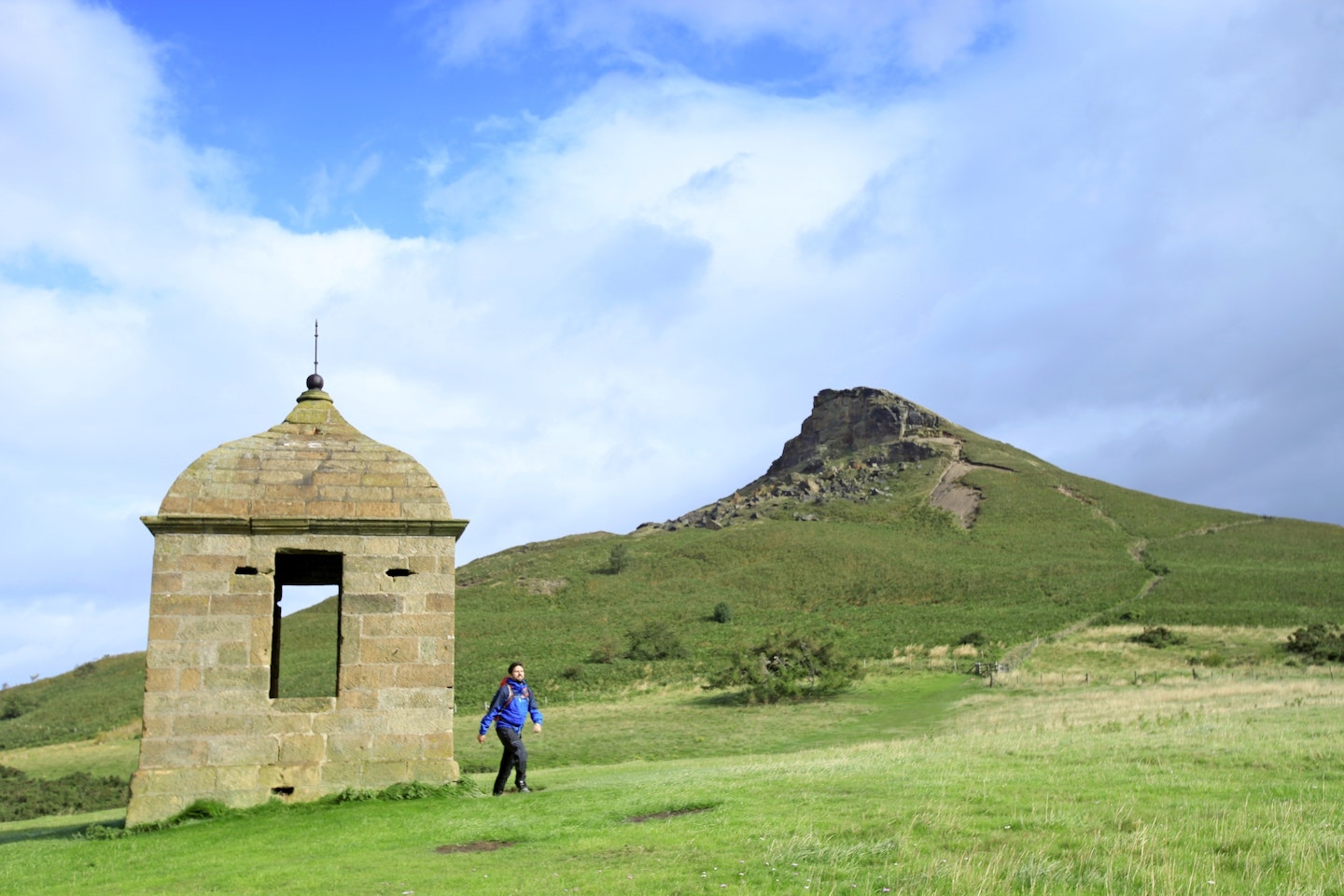 Its alter-ego as the Matterhorn of Yorkshire might be pushing credulity a little, but there's no denying Roseberry Topping's prominence. Sticking out from the plateau of the North York Moors, its hooked summit is visible for miles around as the only thing of any great height. And for that reason, the view from its top is superb. Add in ancient monuments, woodlands, rocks to scramble on and much more, and you've got the perfect natural playground for kids.
Helm Crag, Lake District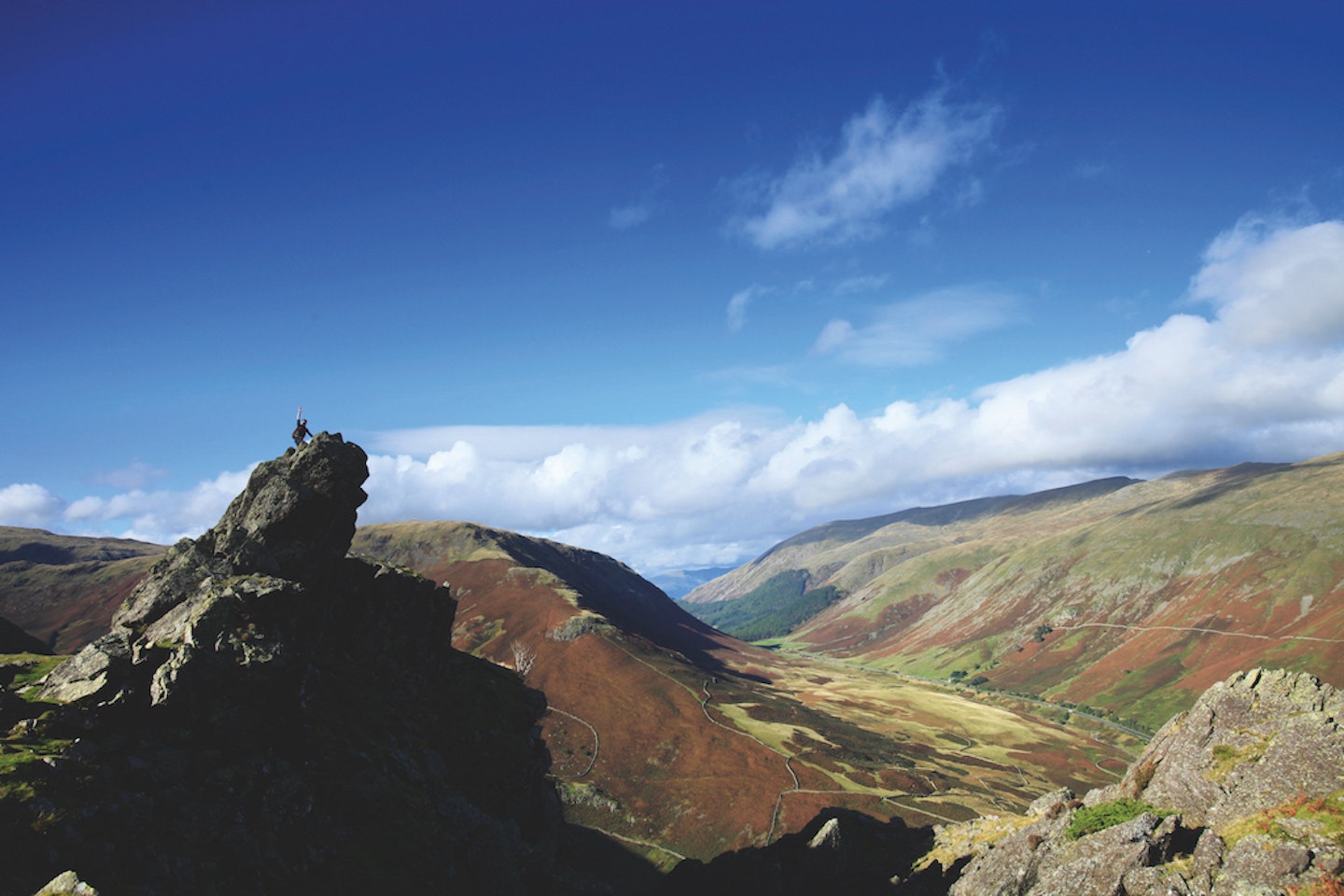 Rising gently over picturesque Grasmere, Helm Crag initially appears dumpy and unremarkable – and then you spot its knobbly, gnarled summit. Beyond the rocky excrescence of The Lion and The Lamb lies The Howitzer, a fear-inducing slab of angled rock for brave scramblers only. It's the Wainwright summit even Alfred wimped out of, but your kids will love it!
CLICK HEREto view the full collection of our best family mountains in Komoot.