When you're properly planned with the right skills and gear, there's nothing to stop you exploring further, longer and higher in the coldest months of the year. Blizzards, horizontal rain, icy terrain, and storm-force winds are all common features in the great outdoors when autumn shifts into winter. So you need to come prepared.
If you're heading for winter mountains, your kit list is about to get a lot bigger. It's time to beef up that summer waterproof, add in some high-performance insulation layers, and gain the experience needed to safely handle winter tools like axes and crampons.
But it's not all about mountains. Exploring local hills with friends at weekends, running trails at night, watching the first rays of a new day twinkle through woodland at dawn – every experience is enhanced when you're properly kitted out and comfortable. Rather than epic expeditions, it's those local microadventures from 5pm-9am that will maximise your time in the outdoors when the days are short.
Berghaus has been preparing people for winter adventures for over 50 years, making versatile gear that maximises your time in the outdoors by performing trip after trip. The all-new Trail range is packed with everything from protective Alpine shells and breathable insulation to stretchy fleece, offering you the flexibility to adapt to any adventure.
This autumn and winter Berghaus are encouraging you to Go Beyond by getting out there and trying something new. And if you're looking for inspiration, here's someone who's been there and done it…
"It was like someone had turned on a magical tap within me"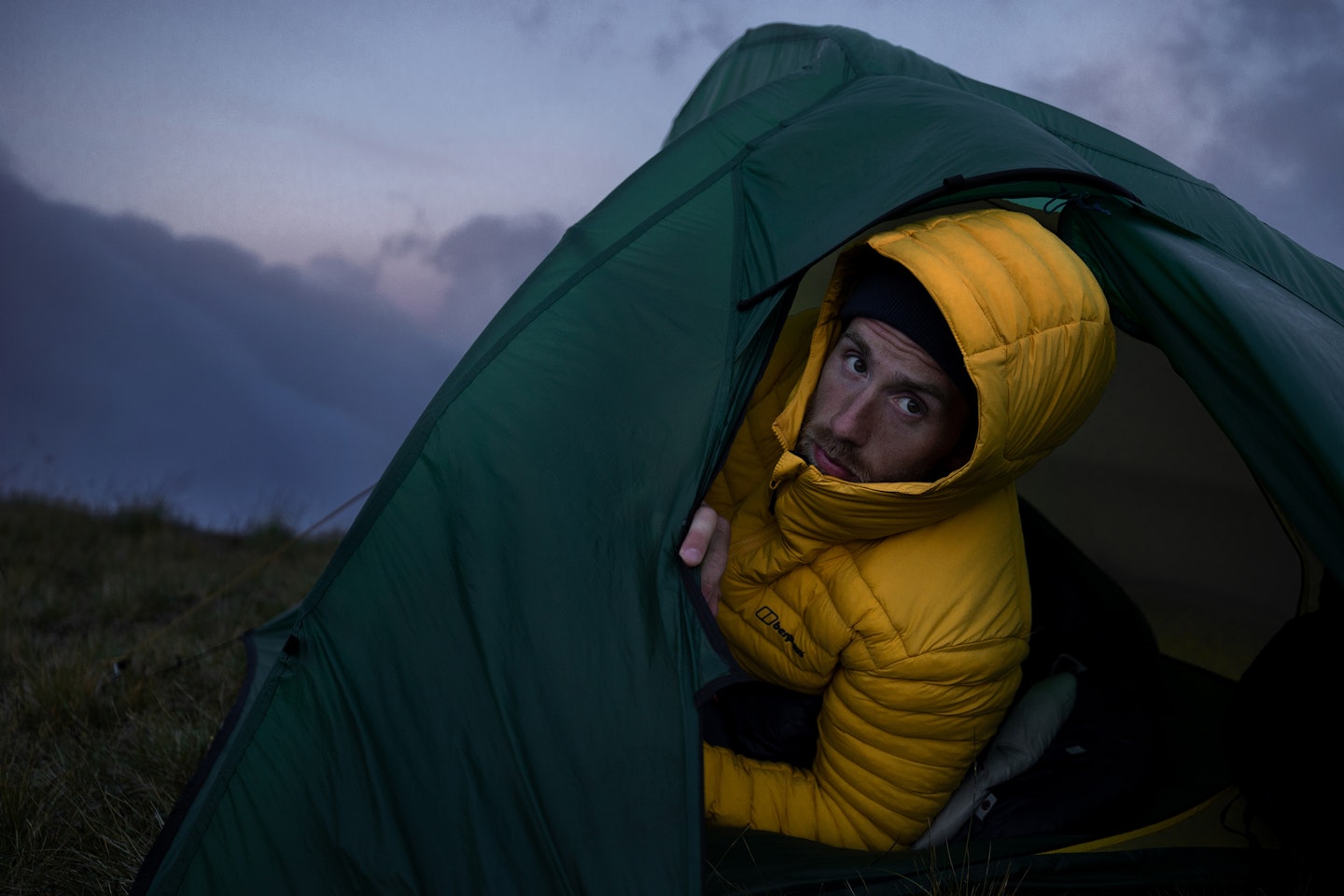 The French Alps is home to some of Europe's toughest mountains but as TRISTIAN discovered on a recent climb, it can also deliver life-changing experiences.
"When I reached the top on Dent du Géant at over 4,000 metres – above the clouds on a sharp, pointed rock – I was scared. To the point where I almost froze. But this little voice kicked in and said 'keep pushing and go over that hurdle'. There was bad weather coming in, but we got above it and everything cleared. Once I got there, it all made sense.
"I was overwhelmed. We had the whole peak to ourselves and it was heavenly. It was like someone had turned on a magical tap within me – sadness, happiness and anger all clustered into one magic emotion.
"I like pushing my limits and going into the unknown with a little bit of fear. Reaching the top of a mountain makes me feel proud, confident and stronger when I return to the real world. Mountains bring us right back to our primal roots because they feel so untouched. The biggest lesson they've taught me is to be confident within myself, take control of my own life, and that I have the power go with the direction I want to follow."
GO BEYOND
From top-performing waterproofs to the warmest insulation, the new Berghaus Trail range keeps you going further, longer, and higher. Here are two key products…
VANTH HOODED JACKET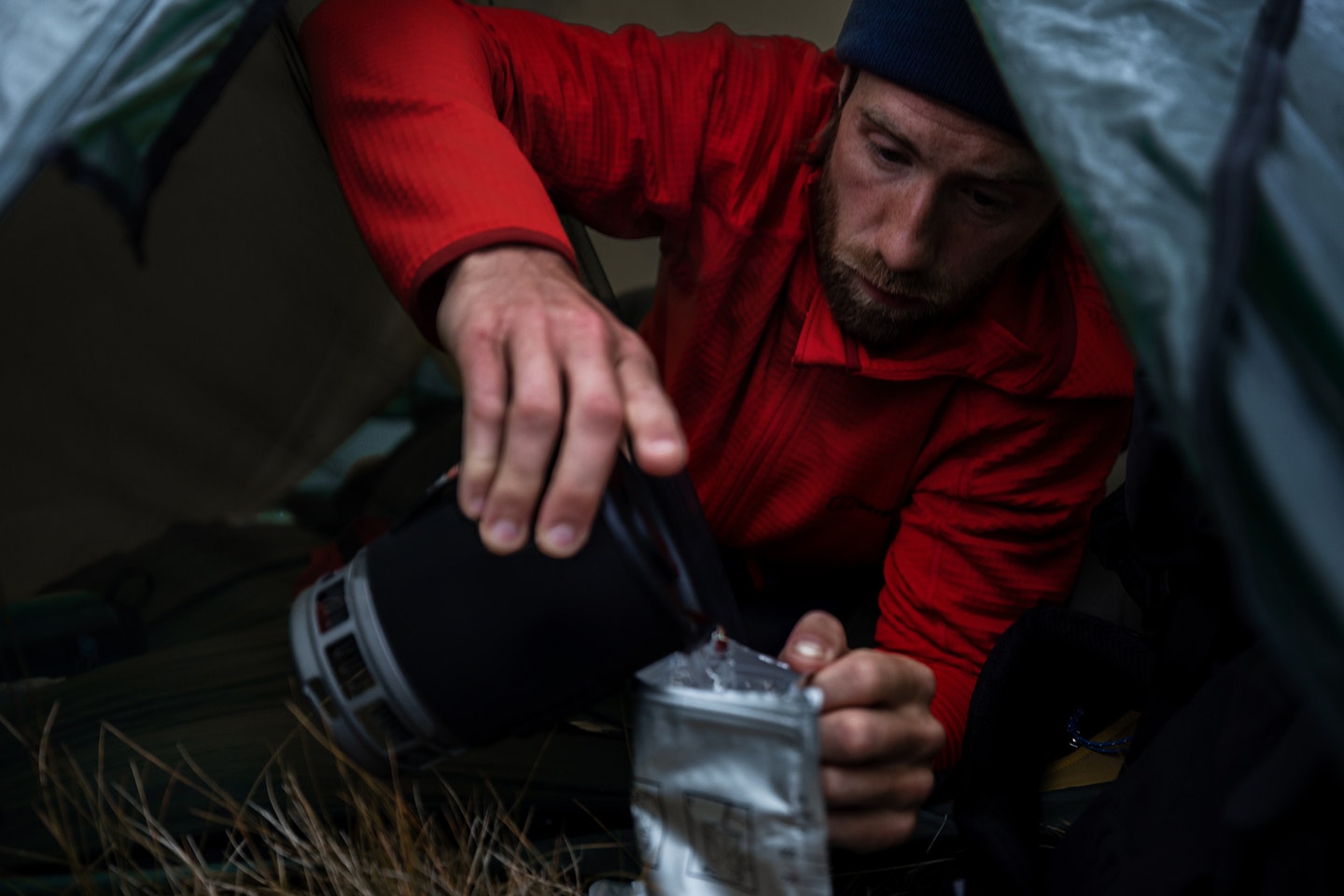 Smash frozen winter mornings into next week with this smart, highly breathable Polartec Power Grid mid-layer. Perfectly designed with a close-fitting hood, soft chin guard, flat seams for extra comfort, plus stretch-bound cuffs and hem. Not forgetting two zipped hand pockets to stash plenty of goodies safe and secure.
FOURIER HOODED JACKET
Freezing days offer stunning views and a top-performing comfy layer helps you climb the mountain to see them. You'll love the freedom of movement in this women's Polartec Power Stretch fleece that whips away the moisture when things heat up. It's cut to a flattering and comfortable fit, and the chills are banished thanks to a snug hood at the top and dual hem adjustment at the bottom. As for essentials, they stay put in two handy, concealed zipped pockets.
Discover the new Trail range at berghaus.com