Leatherman® have been making everyone's favourite multi-tools since 1983 and it all started with the inspiring story of the company founder, Tim Leatherman. This shows hard work and perseverance pays off.
While on a budget trip to Europe in 1975, Tim Leatherman realised the need for a pliers based, multipurpose tool. "I was carrying a scout knife and used it for everything from slicing bread to fixing the car. But I kept wishing I had a pair of pliers!". When Tim went back to the states, he took his "multi-tool" idea, some sketches he made on the trip and got to work.
From this moment, the idea of Leatherman and multipurpose tools was born! The original Leatherman tool was called the PST or known as the Pocket Survival Tool. Eight years in the making, the PST comprised of 13 different tools and folded up into a five-ounce, four-inch toolbox. In the first year of business, Leatherman hoped to sell 4,000 tools; instead, they sold 30,000. The original American multi-tool was storming the market and Leatherman moved from strength to strength, designing and creating cutting edge tools for real life people.
All Leatherman toolsare proudly made in Portland, Oregon and have been since the very beginning. Backed by a 25- year warranty the tools are made to last a lifetime and be by people's side. No task is too big for a Leatherman multipurpose tool. No matter the challenge or task at hand, they refuse to give up. For over 35 years, Leatherman has equipped people to tackle the expected and unexpected in their everyday lives, from builders to problem solvers, pioneers to adventurers.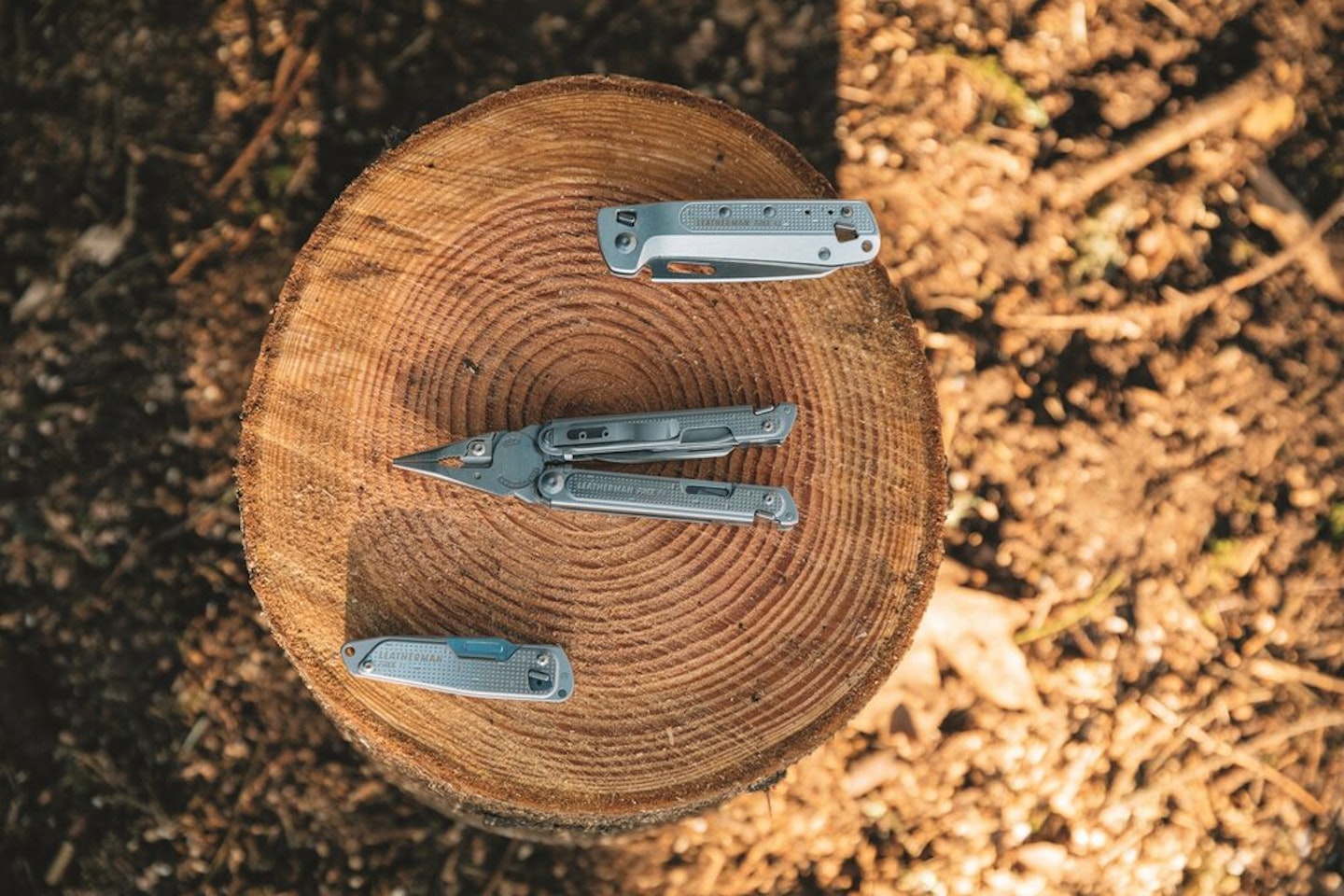 The Leatherman FREE Collection
Innovation is at the core of Leatherman, shown by the ground-breaking technology used in the recent FREE™ collectionof multipurpose tools. Completely redesigned from the normal Leatherman multi-tools, the FREE tools feature a revolutionary magnetic locking system for smooth, quick access, letting you work with speed and confidence for years. Every feature of FREE is accessible on the outside, allowing you to easily open tools with one hand and keep your eye on the task. The FREE family consists of the P-Series, T-Series and K-Series. Each designed to offer different people a new perfect tool. The T-Series is small, but mighty and packs a lot of what the bigger FREE P-Series offer into a compact tool at just 3.3 ounces. Don't be put off by its smaller size, it packs a punch with eight tools and integrated FREE technology.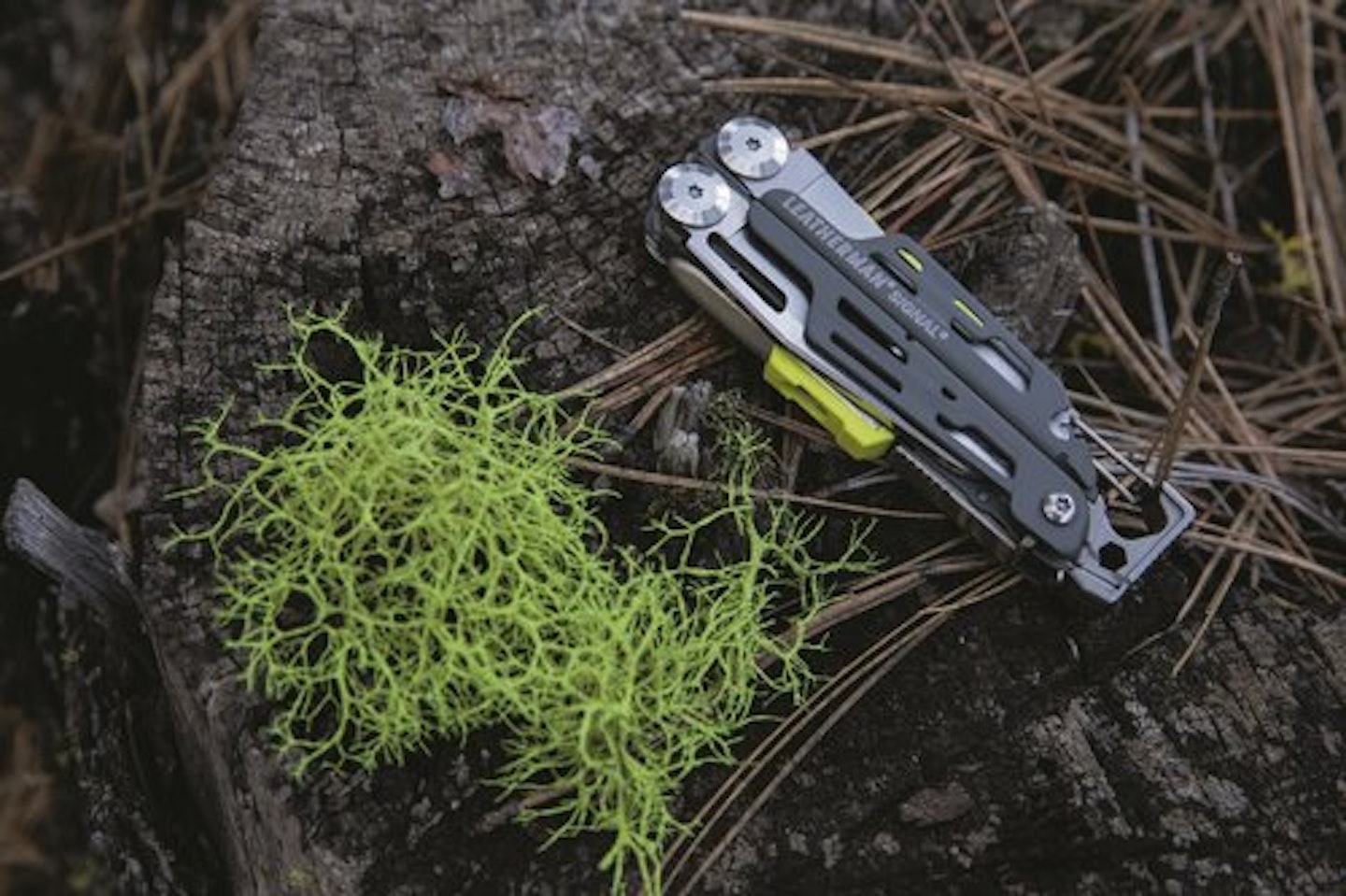 Leatherman Signal Multi-Tool
From military grade toolsto emergency response shears and keychain tools, Leatherman has designed a tool with every person in mind. No matter how small or big your tasks are, Leatherman can help you achieve them. With tools designed for lots of different activities and specialist tools for industry, you really are getting a quality tool with Leatherman that will get the job done. Leatherman tools will always be here for every little task life throws your way.
To find out more, visit www.leatherman.co.uk