If you tend to pack your walking boots away as soon as autumn arrives, then it could be time to start looking overseas for your next adventure. And Spain's wonderful Sierra de Mariola Natural Park is a superb option for walkers of all ages and abilities during the winter months.
Based in the province of Alicante and just a short flight from the UK, Sierra de Mariola offers walking routes for all levels on well-marked trails that include the craggy 1390m peak of Montcabrer.
From the rocky summit of the region's highest mountain, you get wide-reaching views across the Alicante region, with the landscape painted ocher and reddish tones as the leaves begin to change throughout autumn.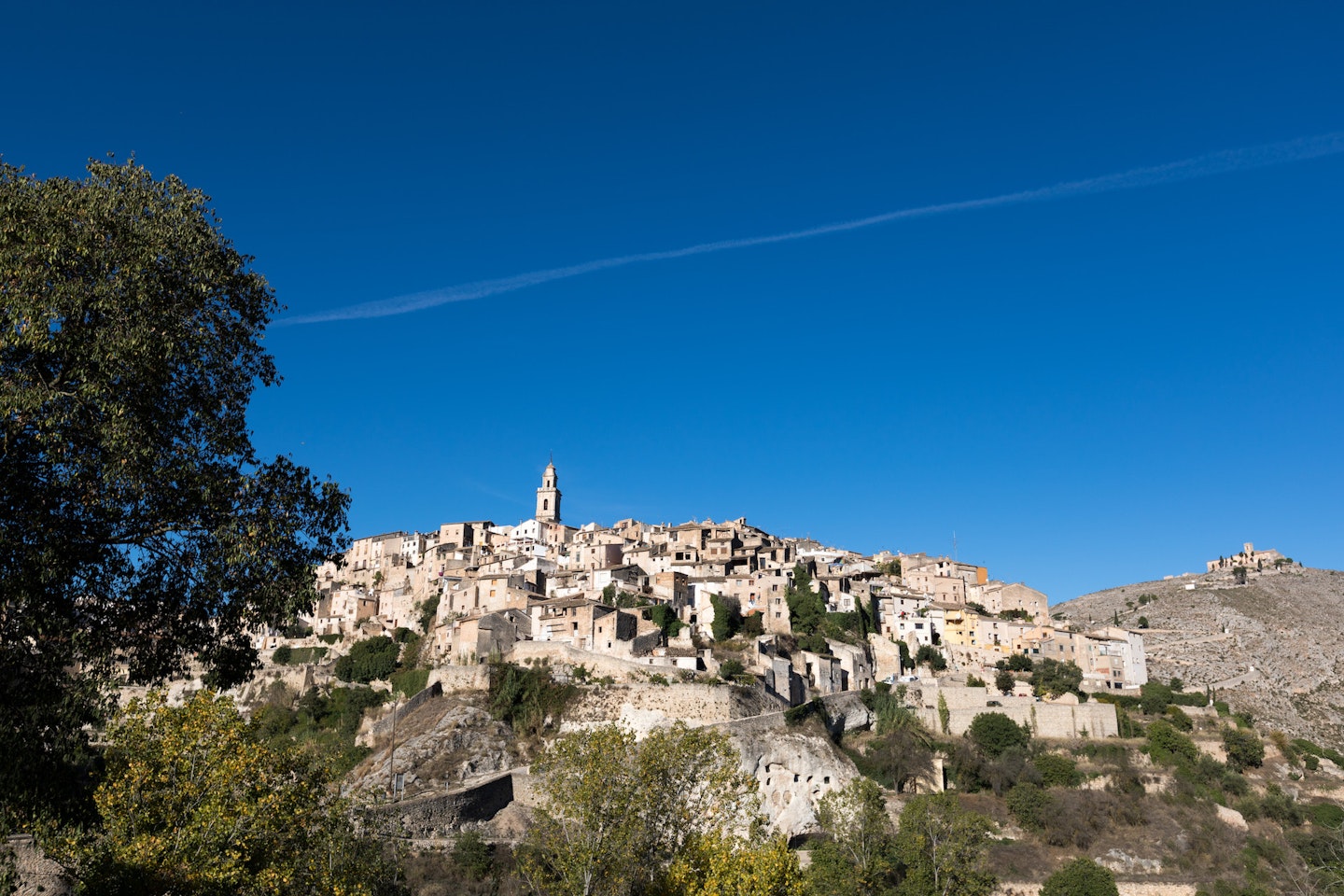 This Natural Park isn't just famous for its mountains. You can also lose yourself in the charm of Sierra de Mariola's rivers, fountains, and springs, which become even more impressive later in the year as water cascades around you while you walk. Other highlights include the Font de Mariola and the Sarsa Cave.
And if it's dramatic landscapes you're looking for, check out the gorge of Barranco del Sinc, which cuts deep into the park from just outside the city of Alcoy. If you take a stroll along this spectacular route you can marvel at the sharp rock faces and formations that tower above you.
The woodlands of Sierra de Mariola are also great places to explore outside of the peak summer months, with 17,000 hectares of forests filled with pine, oak, maple, and ash trees creating a kaleidoscope of colours for walkers and runners to explore.
Sierra de Mariola Natural Park – official walking routes
GREEN ROUTE: In the shade of the cavas

BLUE ROUTE: Water route

RED ROUTE: A date with history

YELLOW ROUTE: Sunny viewpoints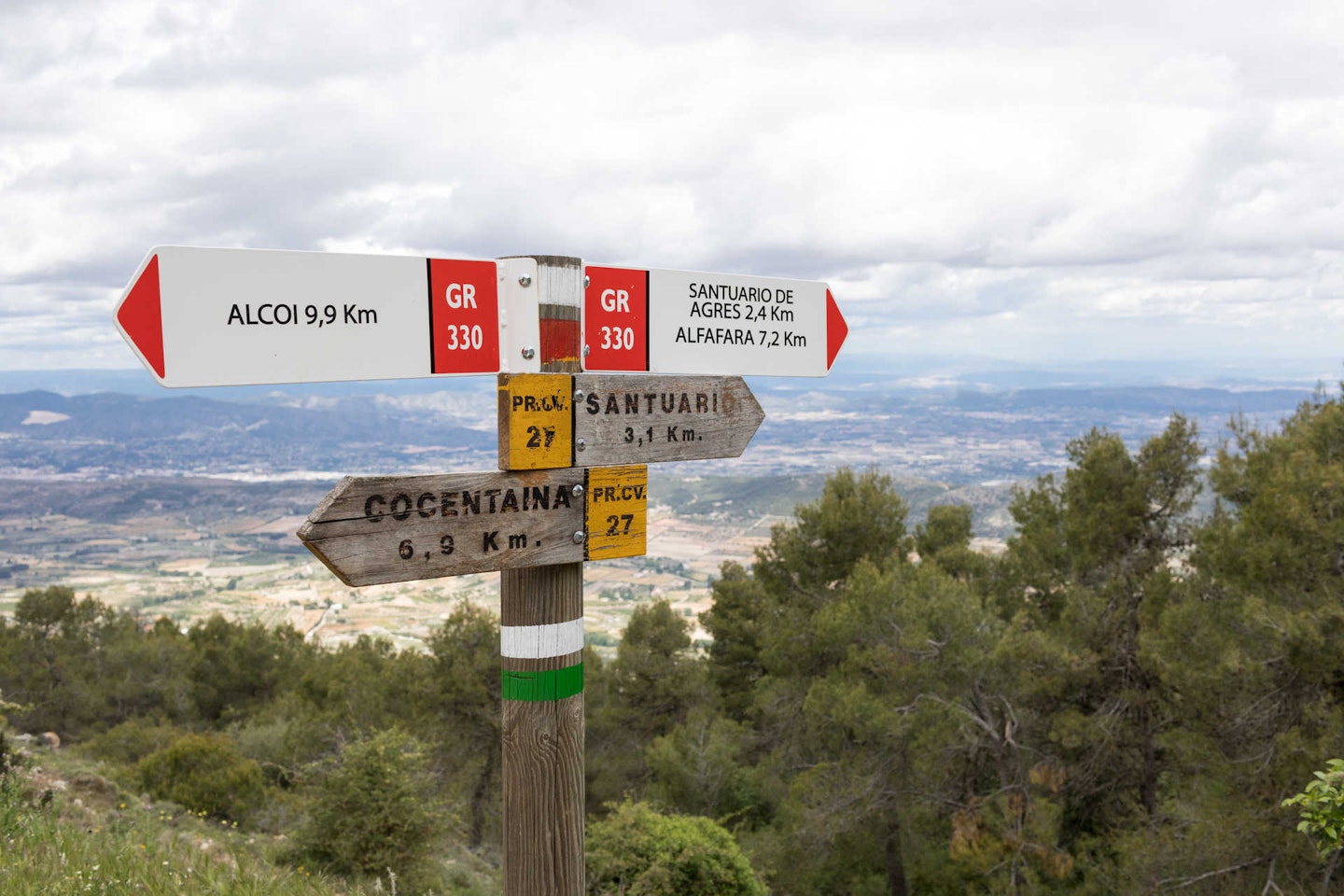 A rich sense of history surrounds Sierra de Mariola too. many fascinating archaeological findings have been discovered in the region, testifying to the presence of humans in the Natural Park dating back as far as the Neolithic period and the Bronze Age. This early evidence of human history can be seen in everything from paintings, castles, caves, farmhouses, lime kilns and many other constructions.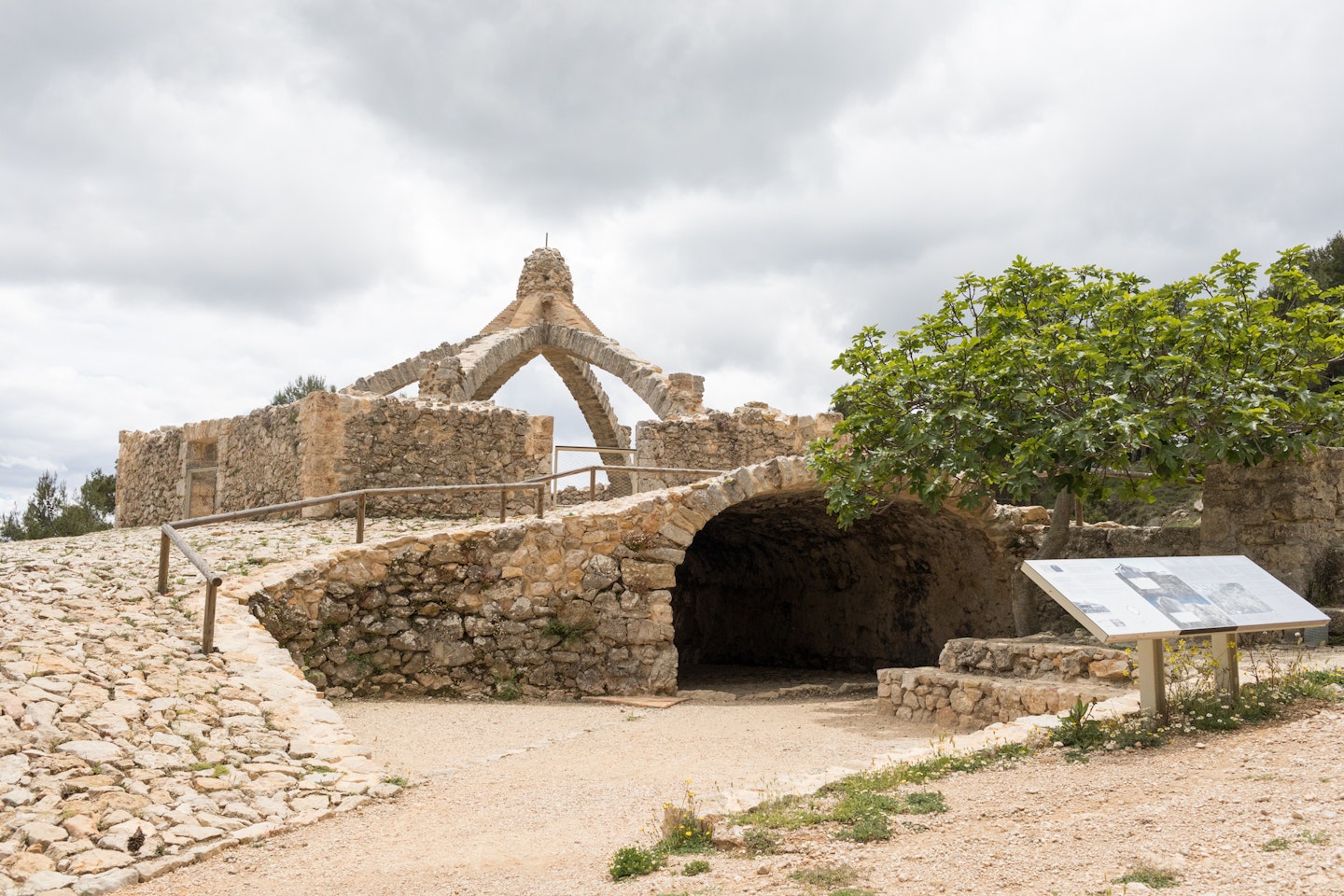 The richness of the region's vegetation and abundance of water made Sierra de Mariola and an enticing place for early settlers to base themnselves, giving rise to the many trades that once existed in the area – including farmers, hunters, shepherds, lumberjacks, and many more.
Those industries were the first to create the huge network of paths that now crisscross the region, and played an important role in the Sierra de Mariola being declared a Natural Park in January 2002. That special protection will hopefully guarantee these magical landscapes will be enjoyed by future generations for many years to come.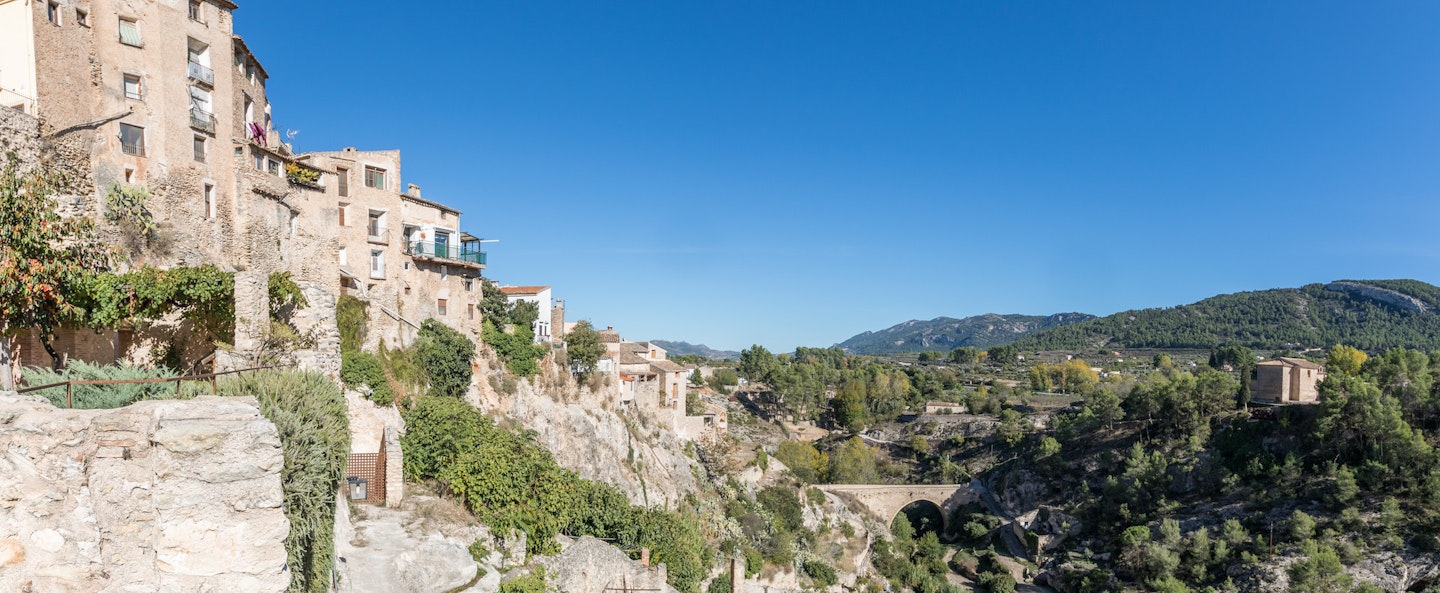 As well as exploring the great outdoors in the Sierra de Mariola Natural Park, you can also visit beautiful and picturesque towns such as Agres, Alfafara, Banyeres de Mariola, Bocairent and Muro de Alcoy. There you'll be able to relax and unwind drinking liqueurs made from local plants and tasting regional cuisine including pericana or espencat.
Sierra de Mariola Natural Park is very straightforward to reach from the UK, with direct flights available into El Altet airport in Elche (Alicante) or Valencia. From there, excellent roads and bus and train connections deliver you straight to the Natural Park.
For more information visit the OFFICIAL WEBSITE of the Region of Valencia.