Outraged cries and fierce debates are sounding across the mountaineering community as Reinhold Messner, one of the world's most revered climbers, has been stripped of two world records on account of an armchair cartographer deeming Messner's ascents 'invalid'.
If you're new in town, Reinhold Messner is a living legend. He was the first person to summit all 14 of the '8000ers', the affectionate name we give to mountains over 8000 meters tall. He was also the first to do it with no supplemental oxygen.
All told, this astonishing feat took Messner 16 years to complete, which he did in 1986. This world record, well over a decade in the making, was proudly attached to Messner's name until last week, when the team at Guinness World Records demoted it to a 'legacy record' after reviewing the findings of Eberhard Jurgalski.
Jurgalski runs 8000ers.com, a dedicated site to chronicling and studying the world's mammoth peaks. He has apparently spent the last decade investigating historical ascents of the 8000ers, and used a combination of local photography, satellite imagery, and topographical data to determine that the "true summit" of Annapurna is a little bit higher than Messner allegedly reached.
According to Jurgalski, it shouldn't be possible to see the base camp from the true summit of Annapurna.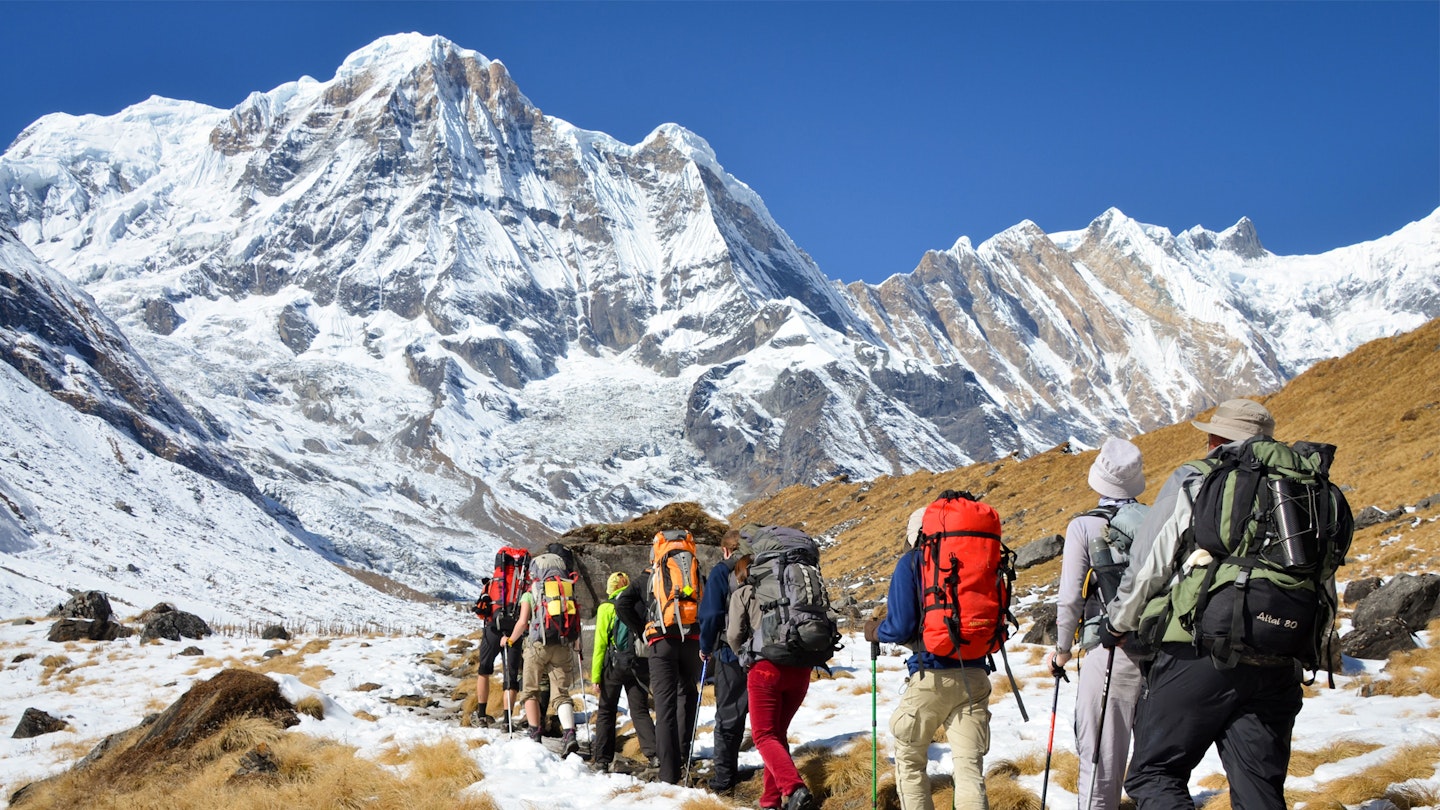 Jurgalski uses the fact that Messner describes seeing the camp from the peak as proof that Messner never reached the true summit.
This would mean that Messner technically wasn't the first summit all 14 peaks. And it seems Guinness World Records have verified Jurgalski's calculations, and therefore stripped this alpine pioneer of his title. A prestigious record revoked due to him coming 5 meters short in elevation.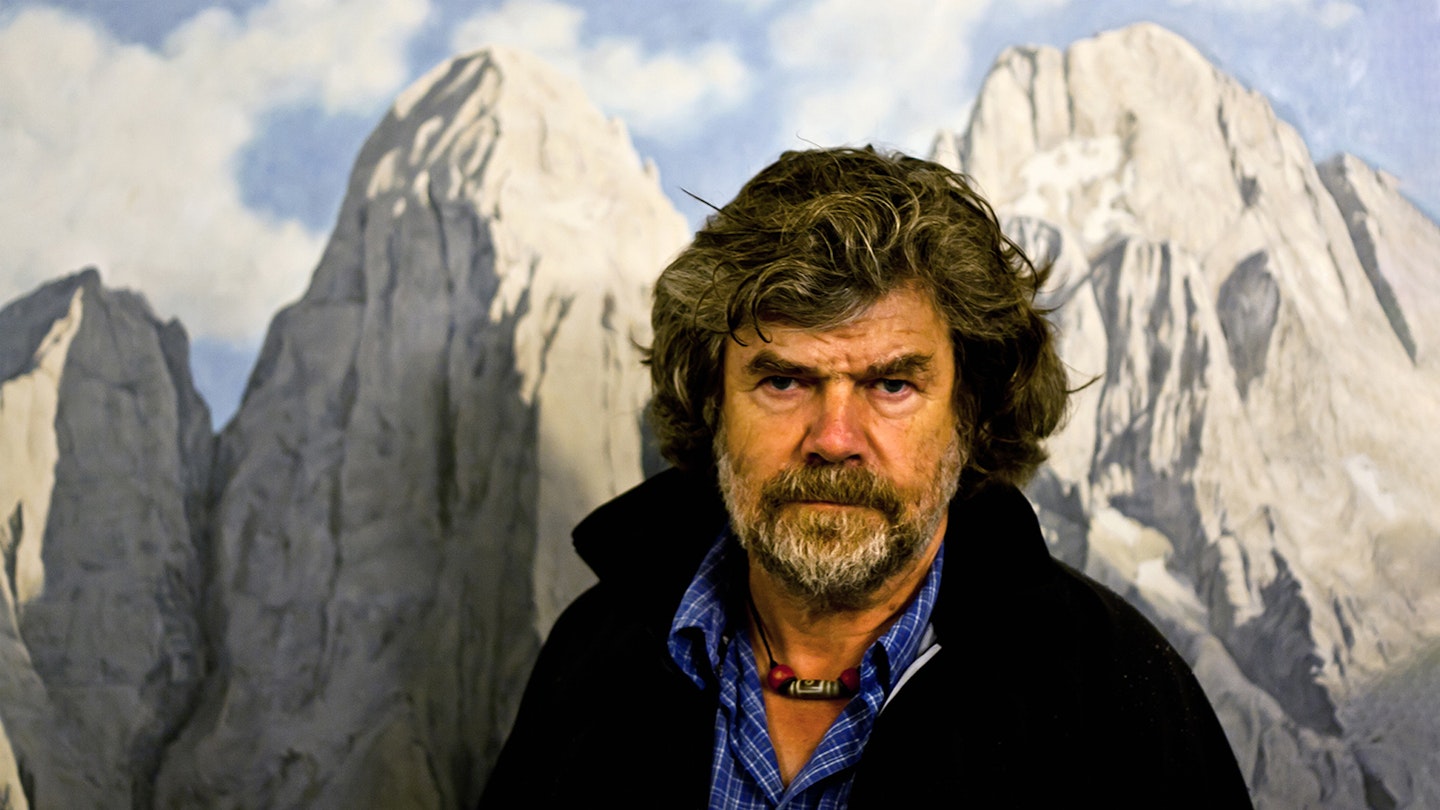 "Five meters? Five meters is neither here nor there" comments Alan Hinkes, the first (and only) British mountaineer to completed the 14 peaks. "Five meters is ludicrous. Five meters can disappear in a week." We asked Hinkes to give us his two pennies as one of the world's most accomplished and dedicated mountaineers.
"Going for exact distances and making word records 'official' is basically the opposite of mountaineering,"

Alan Hinkes
"I'm a strong believer that you need to get to the summit, but that means reaching the highest point, which absolutely does change on a snow peak like Annapurna.
"You could reach the highest point one day, and come back later to see the mountain's lost 5 meters of snow, and you've been up higher than anyone can possibly get this time around. That's why I believe Messner summited the mountain. I believe he got to the highest point."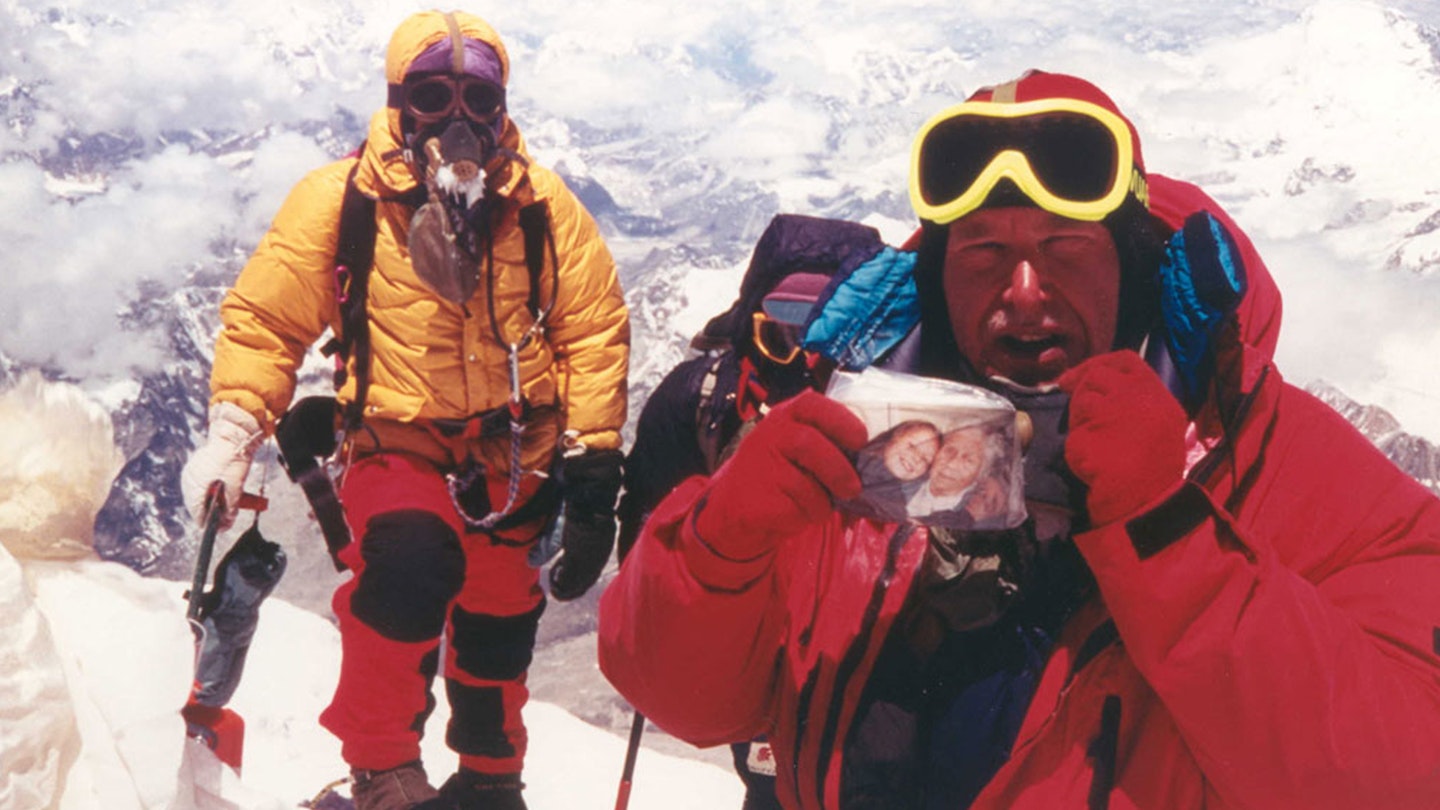 Hinkes points out that Joe Brown and George Band are the names in people's mouths when discussing the first ascent of Kanchenjunga. Famously, the pair stopped short of the summit in respect for the wishes of Nepalese officials, for whom the very summit is holy land.
Of course, everyone acknowledges that Brown and Band could have reached the summit, and so they remain the official first ascenders. And it seems the same courtesy is being given to Messner by other pros like Hinkes, as well as his climbing partner, Hans Kammerlander, and the alpinist community at large.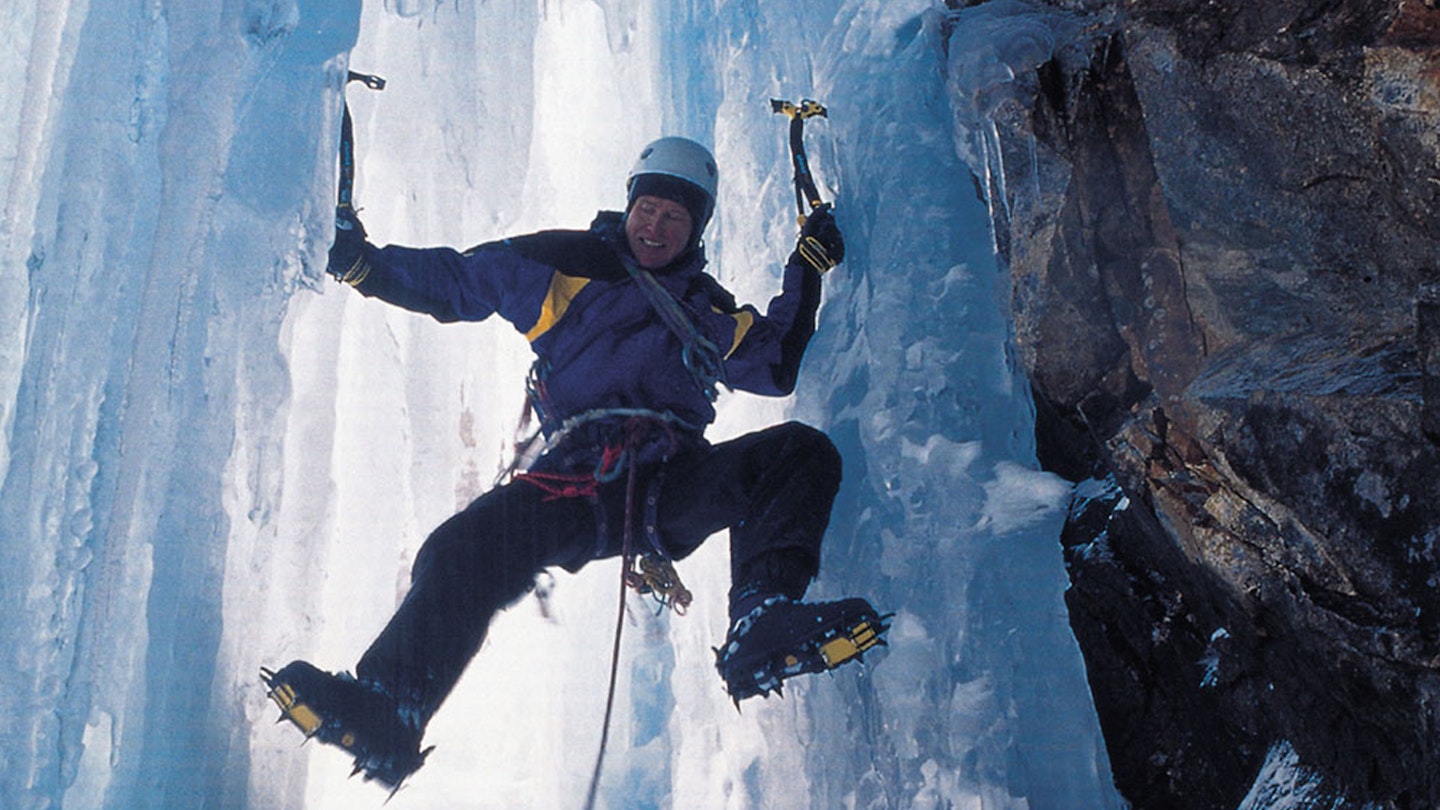 The same cannot be said for the Guinness World Records, who have now updated their terms for summiting Annapurna, as well as a few other mountains, in light of Jurgalski's recalculations.
"Maybe it is accurate, but I can't be bothered with it." says Hinkes. "Nobody climbs peaks for that. You climb peaks for yourself. I did it for myself, Messner did it for himself, and you have to take the mountaineer's word, especially when we were climbing. If he says he reached the summit, then he reached the summit."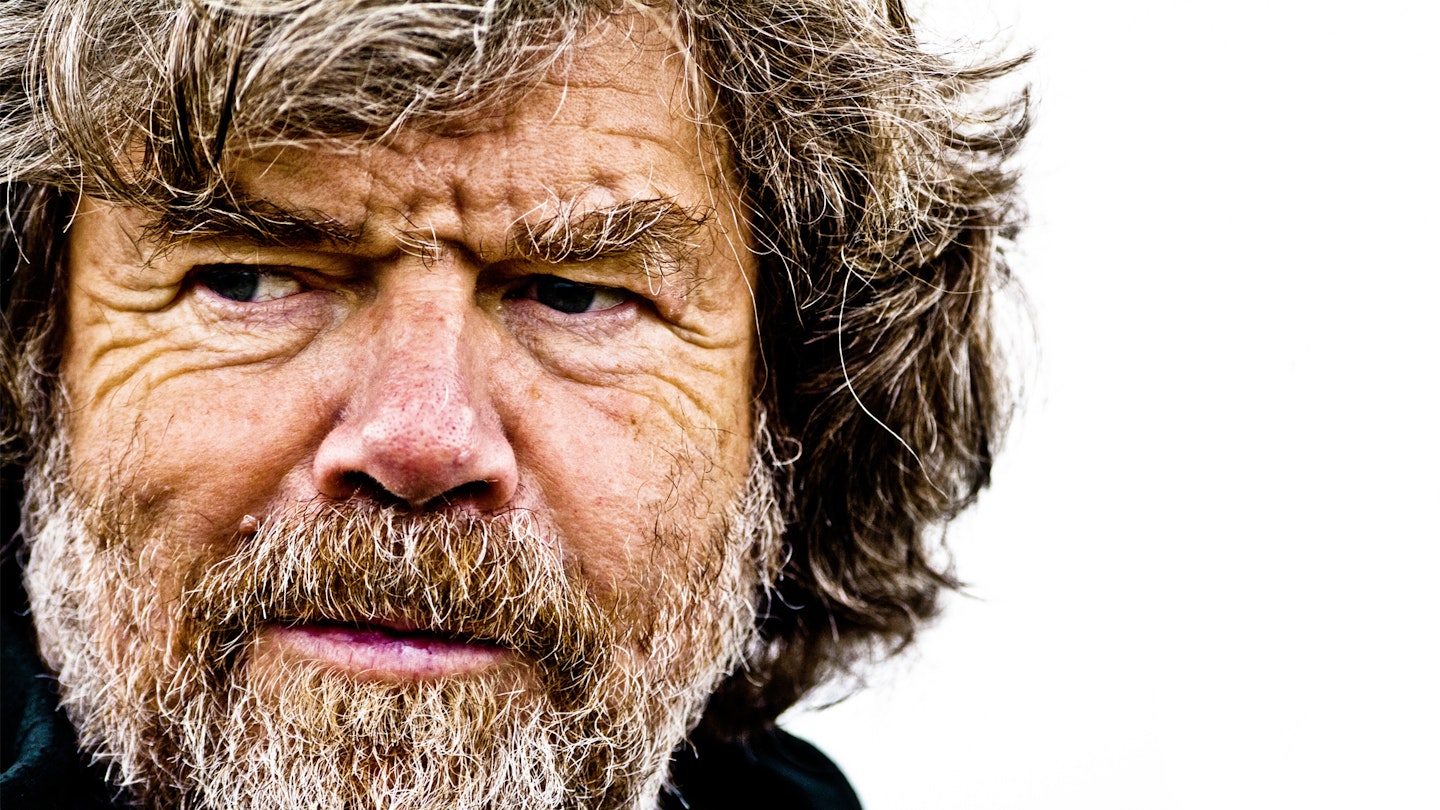 Upon hearing about Jurgalski's maths, Messner retorted "He has no idea. He is not an expert. He simply confused the mountain. Of course we reached the summit."
Messner's partner, Kammerlander, also felt that this claim didn't have much to stand on.
'If Jurgalski accuses us of not reaching the highest point, that is nitpicking by a theorist. It has nothing to the with the actual climb.' 

Hans Kammerlander
In what seems a fitting final word on the matter, Messner wrote on his Instagram page:
"Last statement about records in alpinism! There are none!" he said in the Instagram post below. "I am and remain the conqueror of the useless, but I have gained so much in my life that I can proudly say today I am a happy man!"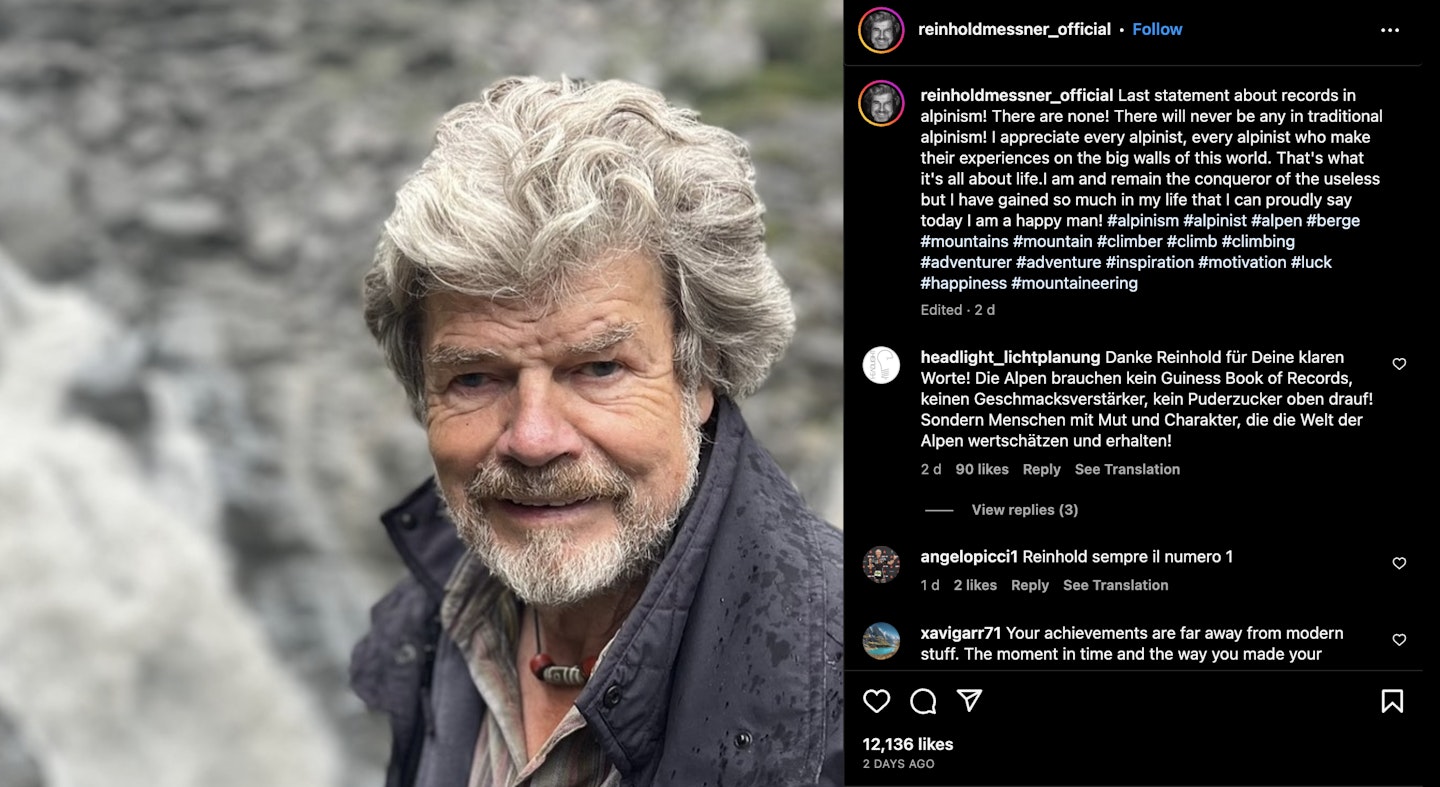 Thanks to Alan Hinkes for offering his insight into this fiery matter. It seems clear that mountain climbing, especially in previous decades, is inherently imprecise, and so perhaps will never fit neatly into the rigorous criteria that official bodies such as Guinness World Records employ.
If you want to learn more about Hinkes and his epic quest to summit the 8000ers, his book (which is furnished with unreal mountain photography) is available online and in shops across the UK.
Get half-price digital OS Maps! Trail and Country Walking magazine members get 50% off an annual subscription to OS Maps for 12 months! Find out more here.
Don't forget to subscribe to the Live For The Outdoors newsletter to get expert advice and outdoor inspiration delivered to your inbox!