In an exclusive interview Hari Budha Magar, the first double above-the-knee amputee to climb Everest, talks to Trail magazine about his record-setting climb and extraordinary life.
At around 3,30pm on Friday 19 May, in gusting wind and with his oxygen mask encrusted with ice, Hari Budha Magar crunched toward the top of Everest. The prayer flags decorating the summit crest whipped and twisted in the wind as he and his three team members turned to face the one (barely) functioning camera for a brief photo. They would only be up there for a few minutes but his presence set a new record. Hari lost both his legs in an explosion in 2010 and in reaching the top became the first double above-the-knee amputee (DAK) to summit Everest.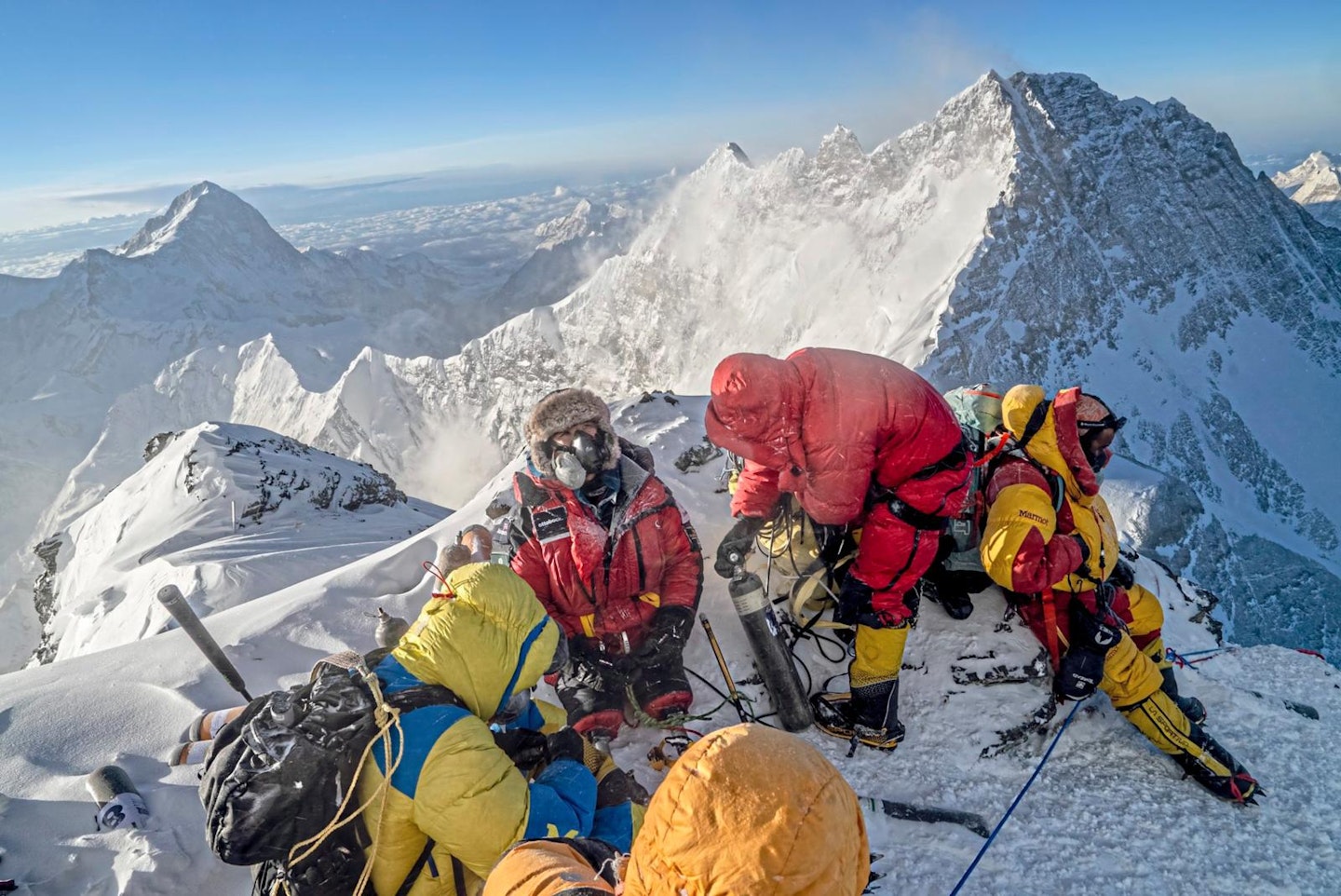 "Part of me was thinking, whatever happens, I'm not going to come back here," he says. "Physically, it would be fine but financially it would be a big task. I didn't have any second options."
He had started the expedition with the hopes of changing perceptions of disability and inspiring others to pursue the things that bring them joy. His climb up Everest is just the latest. He has also kayaked around the Isle of Wight, was the first disabled person to ski in Nepal, and the first DAK to summit a mountain over 6000m, having climbed both 6476m Mera Peak and 6058m Chulu Far East.
Climbing an 8000m peak demands an enormous amount from anyone – deep reserves of strength, stamina, commitment and ready cash – but as a DAK, Hari faced even more obstacles, including a change in the law, the development of custom-made kit and recovery not just from his injury but from the trauma, depression and suicide ideation that followed.
The accident that changed Hari's life
Hari joined the Royal Gurkha Rifles at the age of 19 and served with them for 15 years. While on patrol in Afghanistan, he stepped on an improvised explosive device (IED) which detonated instantly. He lost both his legs and sustained numerous other injuries.
"In Nepal, many people still think that once you're disabled you can't do anything," he says. "That we are 'the burden of the Earth' and maybe we have done something wrong in a previous life. So I thought that way too. I wasted around two years of my time just wondering what I can do and not believing I can do anything.
"At one point I started drinking very heavily. My hands became shaky when I didn't drink, my brain started getting foggy, I couldn't concentrate or focus. I started getting aggressive and angry. It was really hard. I only saw how disabled people were treated in remote villages in Nepal – they don't get treated very well."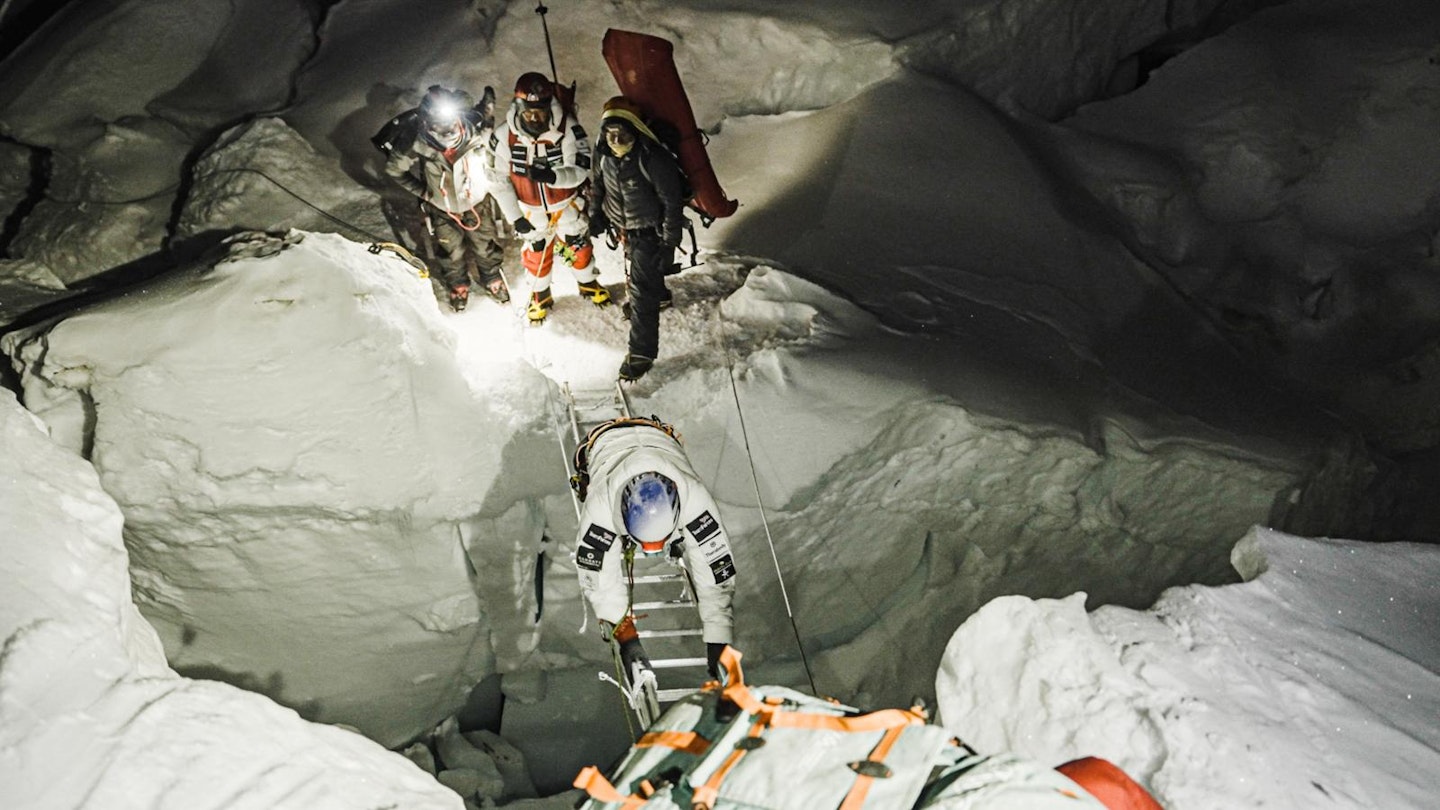 After the explosion, Hari had to relearn how to walk on prosthetic legs, how to operate a wheelchair and how to dress himself. All while grieving the body he once had and with great uncertainty about his future.
"I really struggled and a charity offered for me to go skydiving. At that time I was kind of half suicidal and so my logic was this: I'll go up there and jump. If I die, half of my body is already gone so it doesn't really matter if the other half goes. But also I thought, I've never done this kind of thing so I want to take that experience. When I landed, I realised that, yeah, even if you don't have legs you are able to do things and I got a little bit of confidence."
As part of his recovery, Hari was supported by charities and organisations like the Gurkha Welfare Trust, On Course Foundation and Combat Stress. That encouragement and financial support was vital. "My aim was to find out what I can do physically and I started doing all the sports and adventure," he says. "Now, I swim faster than when I had legs, and I cycle a lot."
Where is Hari Budha Magar from?
Hari was born at about 2500m altitude, in a cowshed in Rolpa District, western Nepal. Every year, when the monsoon was due, his family would take their cattle and decamp from their farm in the foothills to higher ground, to escape the risk of floods and landslides.
It was here, in 1979, that Hari was born. As a child, he walked to school barefoot, 45 minutes each way, and read about Everest in his textbooks. The possibilities for him to climb such a mountain, at that time, felt very far away.
After losing his legs, however, and rediscovering a love of the mountains, he started to consider it. He travelled to Nepal with Krishna Thapa, a former Gurkha and SAS mountain troop leader, and climbed to 4700m. Then, in 2017, climbed Mera Peak. Plans were put in place for a summit attempt on Everest the following year.
However, in December 2017, the Nepalese tourism ministry banned solo climbers, blind people and double amputees from climbing Everest in a heavily criticised bid to reduce the number of deaths on the mountain.
"If this is about protecting people from their own ambitions, then over half of the annual climbers should be banned each year as they lack the experience to safely climb Everest," stated commentator Alan Arnette at the time. Hari, along with a group of climbers and disability campaigners, appealed the law and it was overturned in March 2018 – too late for his attempt, which was pushed back to 2020.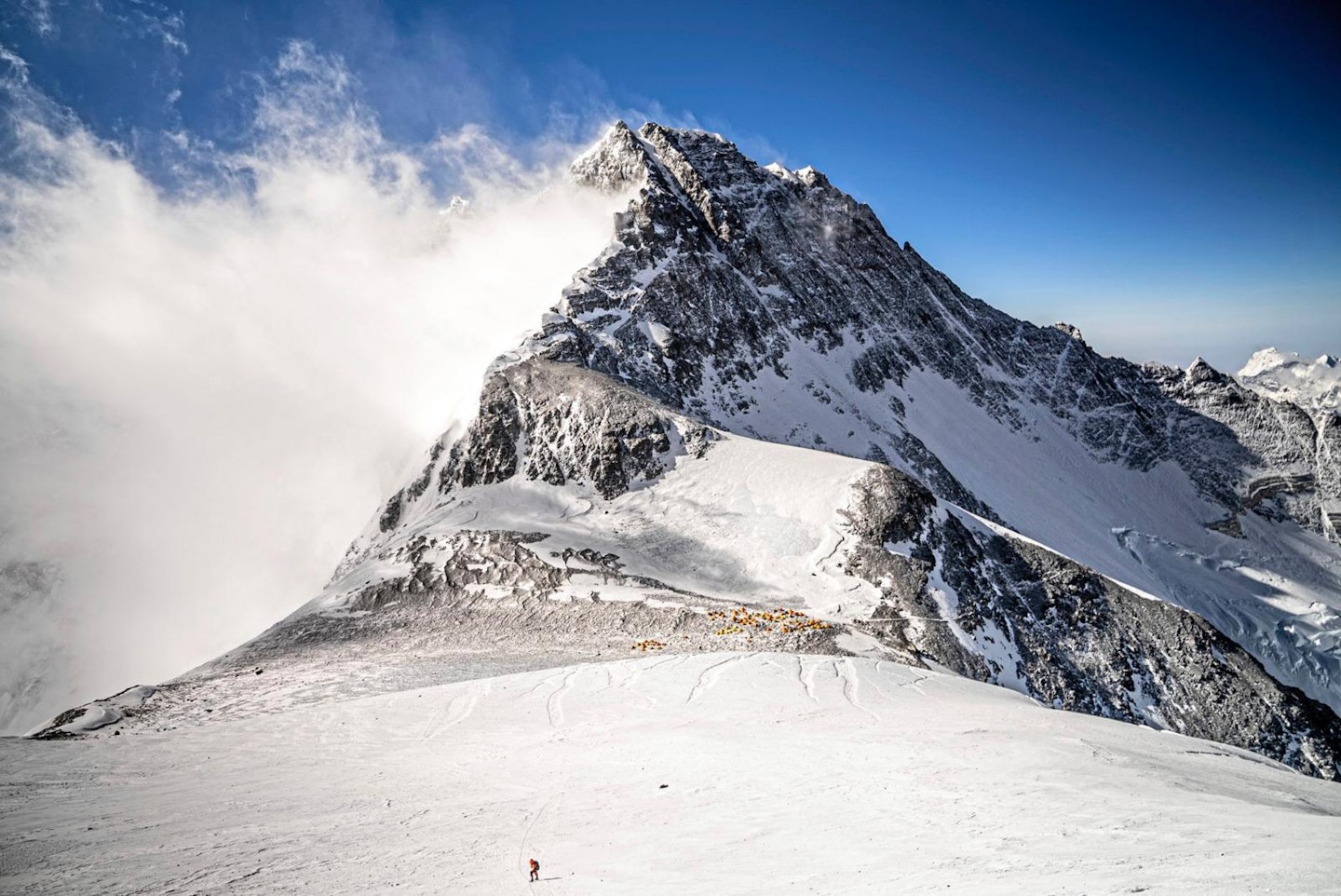 "Yes the mountain is dangerous, you can't say it's not," says Hari. "But so long as we are equipped fully, with the right equipment, logistics and the right team. If we are well trained and well experienced, then I think we can be safe on the mountain. We don't put other people in danger. We don't have to take a massive risk."
As part of minimising the risks taken on the mountain Hari and his team considered adding extra camps – shortening the days they would be climbing – but the logistics were complicated and the extra tents and oxygen difficult, and expensive, to secure.
"I always said that my summit success shouldn't be greater than someone's life," he says. "So we always planned for safety first and from our team nobody was seriously hurt or injured." For Hari, who was doing the climb as part of a wider campaign for disability rights, a safe return for everyone was essential.
"At Base Camp, I promised myself that I'll come back for my son, who was scared, and many other children like my son," he says, "If I go and die, people say, 'no, it was impossible' – this was not the message I wanted to send, so I definitely wanted to come back."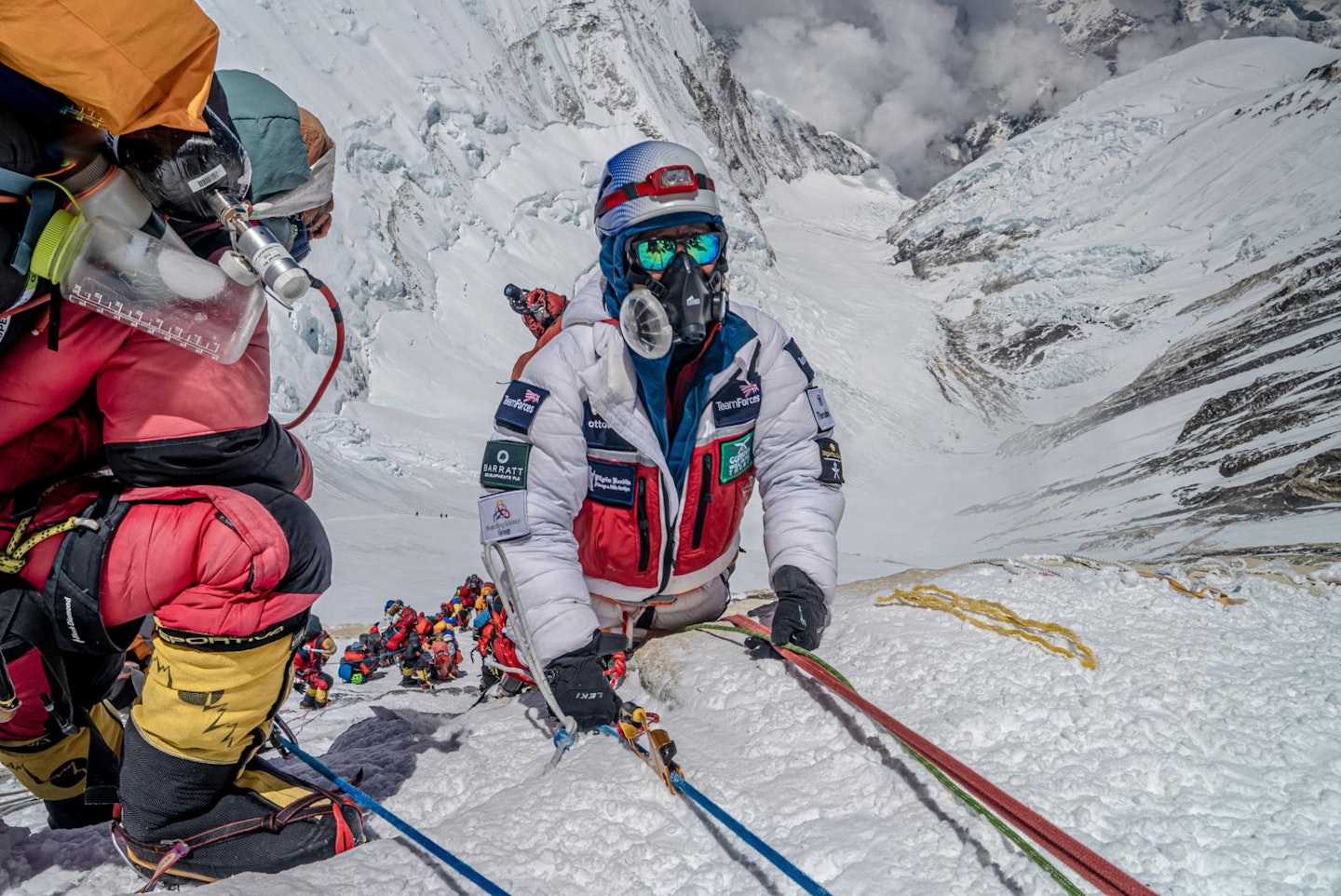 Uphill battle – Hari's record-setting ascent
Hari finally made it to Base Camp this spring, walking in on Genium X3 prosthetic legs, and began the climb 13 years to the day after losing his legs. Mark Inglis from New Zealand, also a double amputee, climbed the mountain in 2006, the first double amputee to do so but he still had the use of his knees. As did Xia Boyu who summited in 2018. Without knees, using 'stubbies' – short prosthesis with baseplate and crampon attachments – Hari had to crawl much of the way up the mountain.
"My face is very close to the ground," he says, "because I am all the way crawling up and down. So when the snow is blowing up it's everywhere in my eyes."
It took the team (headed by Krish Thapa) 14 hours to get from Camp 3 to Camp 4 – leaving at 4am and arriving at 6pm and when they got there, they were told that rest would be brief. They left for the summit at 9.15pm that same night. "I was knackered, I wasn't ready. Having walked 14 hours and having had about three hours of rest we then had another 25 hours journey ahead. I never expected that but thought 'this is my last chance, so…'"
Most teams aim to reach the summit somewhere between 6am and 9am but Hari and his team didn't summit until after 3pm, very late in the day with an ice storm coming in.
Then, on the way down, torchlight fading, they started to run out of oxygen. "I was sliding on my bum and holding the fixed rope and my brother was carrying two bottles of our oxygen. We had about 30-40 minutes left but 2-3 hours of descent to go.
"Then an assistant chef came up with three bottles of oxygen – one for himself, two for us, and he brought hot water too. All of our water bottles were frozen, so just having water we were over the moon. By that time other climbers were already coming up."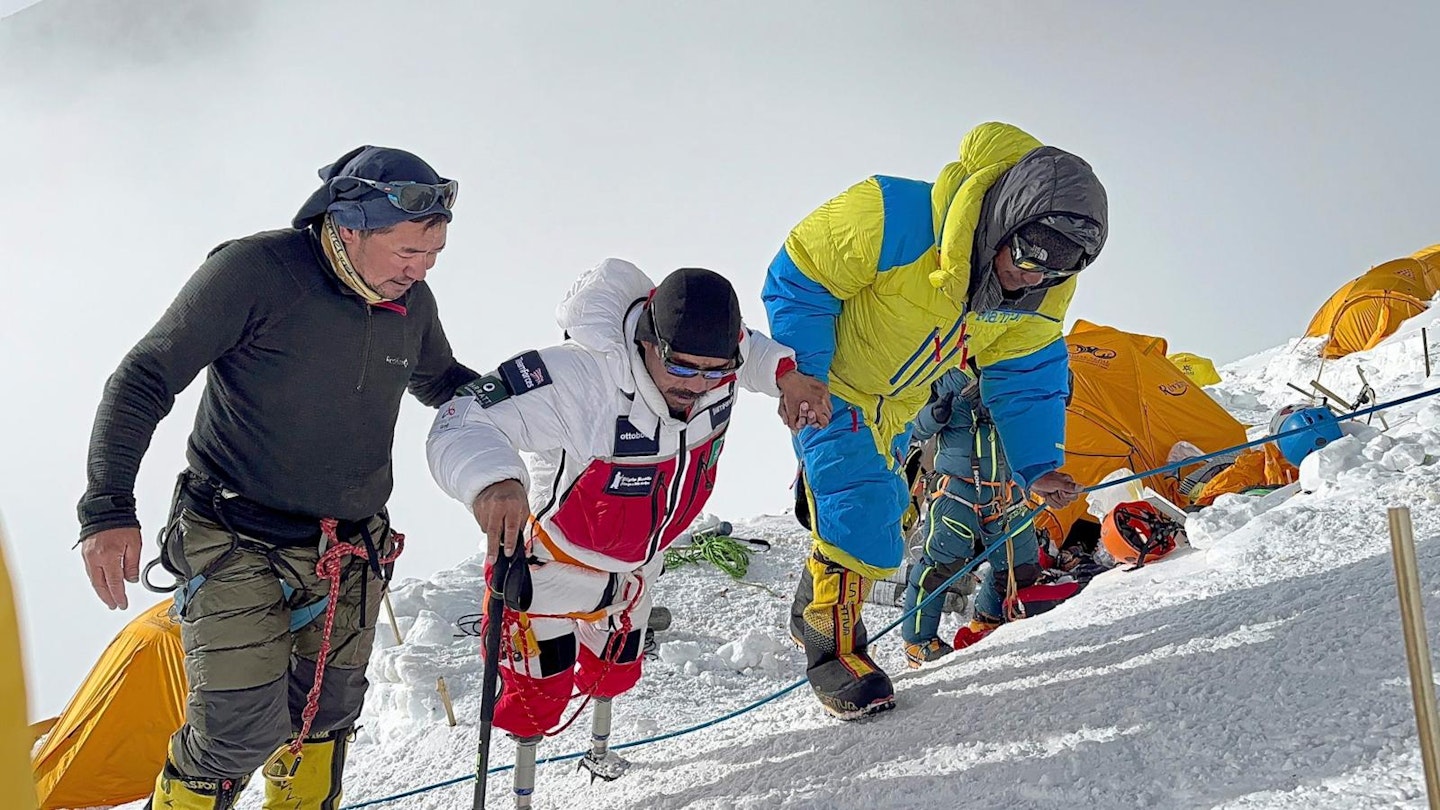 What will Hari Budha Magar do next?
Back home in Canterbury, he has no plans to return to Everest but instead is focusing his attention on what he calls the 'third summit' – his disability campaigning. "We might be slightly slower. But it doesn't mean we can't do anything, we can do many things," he says. "No-one is perfect in this world, everyone has some kind of weakness. We need to focus on our abilities."
His recovery, too, is ongoing. "I still suffer," he says. "I get depressed, I have my low times but I know how to manage. If I'm feeling low, I go for a run, to the gym, for a swim or do yoga. I focus on my breathing. These are very small things. But little things help so much."
The hope is that his fundraising and sporting achievements will lead to more opportunities and essential funding for others. "I think to learn something, to prove something, to do something, we need to challenge ourselves," he says. "If Sir Edmund Hillary and Tenzing Norgay hadn't climbed Everest, we would still maybe be waiting for someone to climb it and I wouldn't even dare to dream."
To find out more about Hari Budha Magar's incredible journey visit his website: www.haribudhamagar.com