Doug Scott CBE, the first Briton to climb Mount Everest in 1975 with Dougal Haston and founder of Community Action Nepal, has used an official public speech in Nepal to argue for a radical rethink on how best to manage high-altitude tourists and mountaineers on Everest in the light of the significant increase in man-made tragedies on the mountain.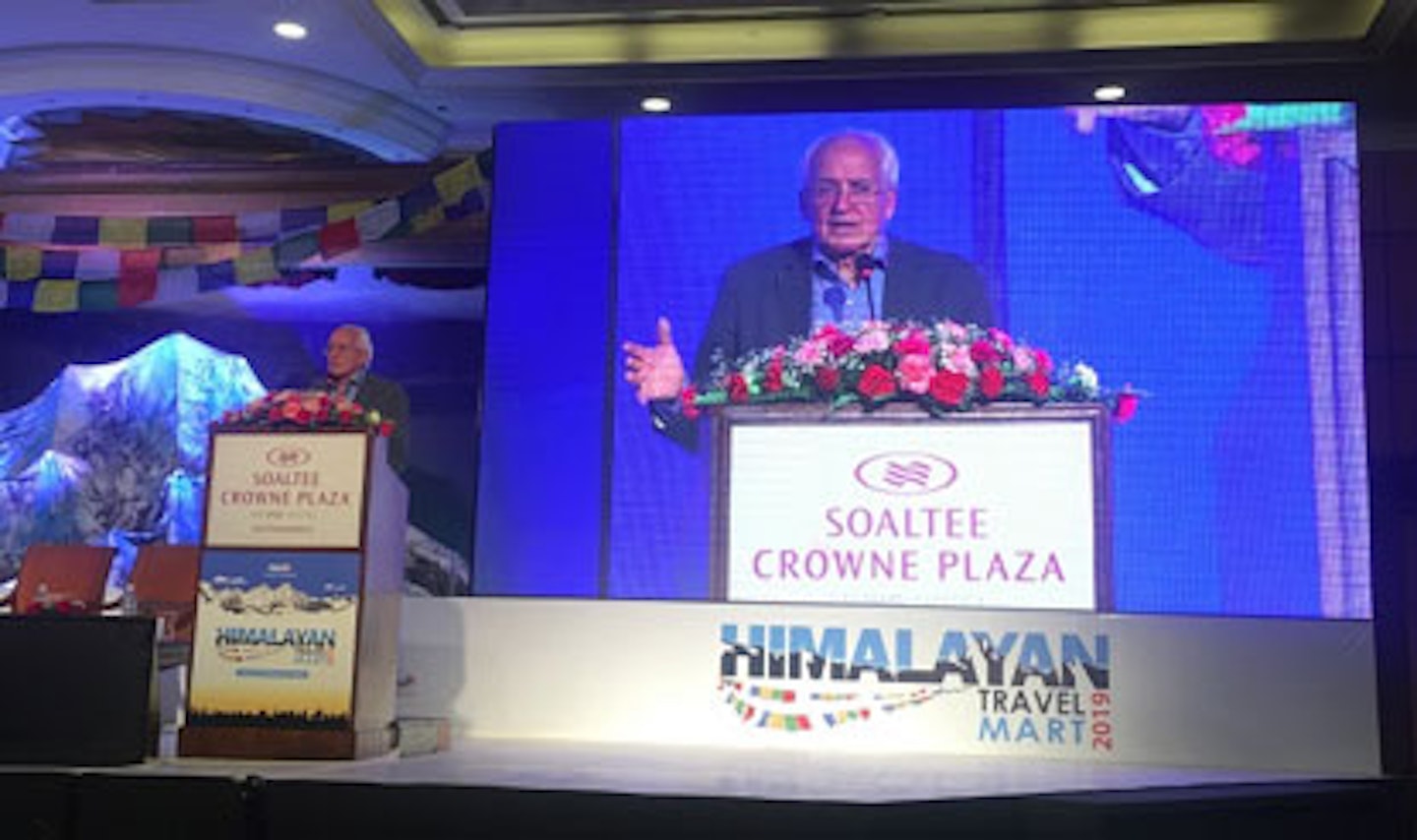 Giving the keynote address to an audience of Nepalese policy makers, travel industry professionals and international media in Kathmandu on 6th June, Mr Scott expressed his deep concerns about the uncontrolled commercialisation of Everest but also set out a practical plan of action to mitigate the worst effects of overcrowding on the mountain. The plan is the result of numerous discussions with Sherpas and mountaineers from across the world.
Recognising that Mount Everest is located in a UNESCO World Heritage site he proposed a series of actions to protect the mountain from the 'tyranny of numbers', whilst at the same time recognising the needs of local mountain people who come to rely on Everest for their livelihoods. Working in collaboration with local people, environmentalists and the government Mr Scott proposed that:
Quotas should be introduced for Everest and the number of permits reduced, as is the case on Denali (the highest peak in North America).
Permits for Everest should only be given to experienced climbers who have climbed at least one, if not two, 7000m peaks elsewhere in Nepal first. This would have the positive effect of dispersing the economic benefits of mountain tourism to other mountain areas of Nepal, not just those living in the shadow of Everest. It would further ensure that people attempting to climb Everest have the competence to climb safely and an understanding of the challenges of climbing in the Himalayas.
Everest permit fees should be increased for the general wellbeing of the mountain and the people who live around it and work on it. Peak royalties should help to improve the working environment of the local guides by ensuring full insurance cover and also setting up a welfare/compensation board to cover accident and death in support of bereaved wives and children.
Commercial agencies operating on Everest should be properly accredited to reduce the number of companies which charge unrealistically low fees and deploy inexperienced staff. These staff may be unable to control fee-paying clients with little or no experience who 'rush on when they should turn back'.
A fairly remunerated Mountain Rescue Group should be established from an elite core of Sherpas and other local mountain guides who could stand by to assist with rescues. This same group could be employed to fix ropes at the beginning of each season and to remove them at the end of each season.
Sherpas and other guides should be paid well for collecting, sorting and recycling rubbish and waste from off the mountain and glaciers.
Given the progress Nepal is making in so many other areas, Mr Scott remained confident that a solution can be found to resolve the challenges on Everest, concluding his speech by saying 'It can be done, and with the resourcefulness and resilience of the Nepalese people, it will be done!'
DOUG SCOTT CBE - BIOGRAPHY
A world-renowned English mountaineer, Doug Scott is regarded as one of the world's leading high altitude and big wall climbers and notable for being the first Briton to climb Everest on 24 September 1975. Scott is best known for surviving an unplanned bivouac with Dougal Haston 100 metres below the summit of Everest without oxygen, sleeping bags and, remarkably, without frostbite. Apart from his first ascent of the southwest face of Everest with Haston, all his other Himalayan climbs were achieved in lightweight or pure Alpine style.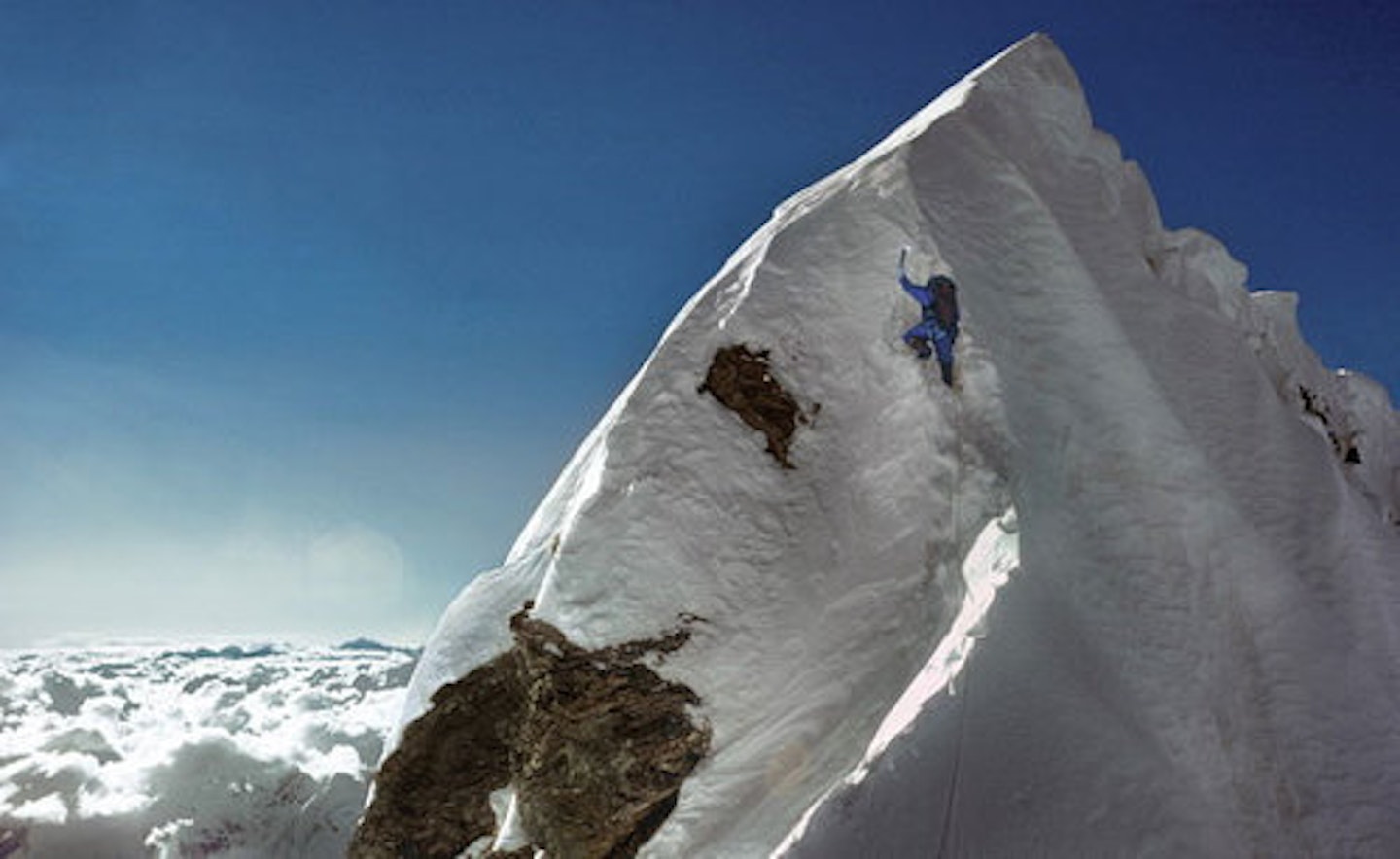 Doug Scott has made 45 expeditions to the high mountains of Asia. He has reached the highest peaks on all seven continents – 'the Seven Summits'.
He pioneered big wall climbing on Baffin Island, Mount Kenya and in the Karakoram, famously on The Ogre (Baintha Brakk) with Sir Chris Bonington, and later on Shivling in the Indian Himal.
A past president of the Alpine Club, Doug Scott was made a CBE in 1994. In 1999 he received the Royal Geographical Society Patron's Gold Medal and in 2011 - following Walter Bonatti (2009) and Reinhold Messner (2010) - he was awarded the Piolet d'Or Lifetime Achievement Award, at which his personal style and climbs were described as 'visionary'.
Doug Scott is the founder of the British charity Community Action Nepal (CAN), which has been operating in Nepal for over 20 years. It has an excellent track record of working with local communities in the mountainous areas of Nepal, raising their standard of living and strengthening indigenous community-based culture. Mr Scott and other fellow mountaineers initially identified the need to improve the economic working practices of expedition porters, and this led them to realise that the communities they came from also faced major social problems which needed to be tackled. In the ensuing years, CAN has constructed a number of porter shelters in the high and remote mountain areas to improve the working conditions of porters, and has worked with many local communities to build and staff schools and health posts, improve sanitation and support income generation.