Celtic Routes offers hikers and hillwalkers a journey with a difference. Explore the wild landscapes and rich cultures of West Wales and Ireland's Ancient East on your next walking break – whether you're planning a weekend escape or a longer trip
They say travel broadens the mind. But some journeys do much more. They let you see the world through different eyes. To see a living connection with nature. To see history and legend come together in spiritual places. To see balance and harmony in our busy world. These journeys are Celtic Routes.
For the Celts, every mountain, river, tree and stone was imbued with a natural spirit. They lived in harmony with these spirits and created a way of life that goes with the natural grain. This way of life lives on in West Wales and Ireland's Ancient East – two lands separated by the sea but with a unique shared history.
Hiking highlights
There's no better way to discover the Celtic spirit than on foot. Whichever side of the water you choose to step onto, you'll find places that reward those who like to venture off the beaten track. You'll discover ancient crosses, castaway chapels, and sacred stones.
You'll explore untamed landscapes that inspire unforgettable adventures. You'll find characterful villages where people have time for you and for each other. Celtic Routes brings you closer to the coast and countryside, the people and the places that have shaped centuries of Celtic culture.
With stunning walking routes for every day of the year, and then some, the landscapes of the Celtic Routes are a paradise for walkers of all abilities. Here's a taste of just some of the trails and attractions you could explore...
Wicklow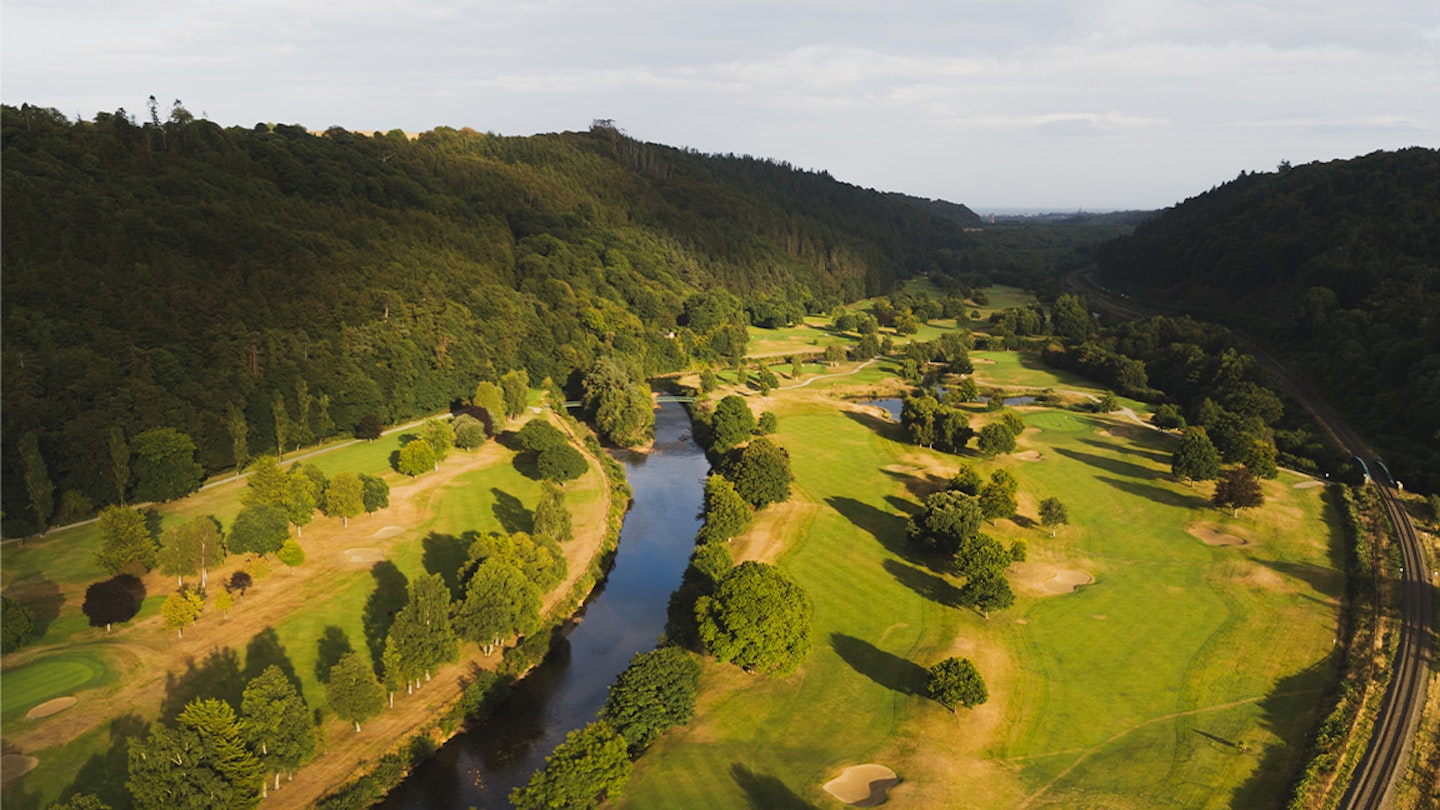 Just south of Dublin, County Wicklow – known as The Garden of Ireland – is a wild expanse of coastline, woodland and imposing mountains through which runs the Wicklow Way, Ireland's oldest marked trail. A combination of suburban parkland, forest trails, mountain paths and rolling countryside makes for a varied and occasionally challenging multi-day long-distance walk.
For a shorter hike, the newly created Tracks & Trails route takes you over Bray Head, along The Belmont Way and The Sugarloaf Way, revealing breath-taking sea vistas and magnificent views of fields, mountains and skyscapes. You could also combine history with a head for heights, and visit the hilltop Seat of Fionn or 'Suidh Fhionn'.
The view from this neolithic passage tomb features rolling hills, patchwork fields and shimmering lakes. And speaking of lakes, Wicklow also boasts one of the most iconic examples in all Ireland. Nestled in a glacial valley in the Wicklow Mountains, Lough Tay's dark, peaty waters, oval shape and white-sand beach make it look a little like a giant pint of Guinness.
Wexford
Neighbouring Wexford is a county of lush green landscapes, much of which is dominated by the prominent peak of Mount Leinster, which rises over 2,500ft in the Blackstairs Mountains. But Wexford's coastline is also renowned for its beautiful beaches and spectacular scenery, including the famous Hook Peninsula, a popular whale-watching spot that boasts an 800-year-old lighthouse. Nearby are the Tintern Trails around the abbey of Tintern de Voto – the little sister of Tintern Abbey in Monmouthshire, Wales. Alternatively, take a stroll in the shady 60-acre woodland at Courtown.
Waterford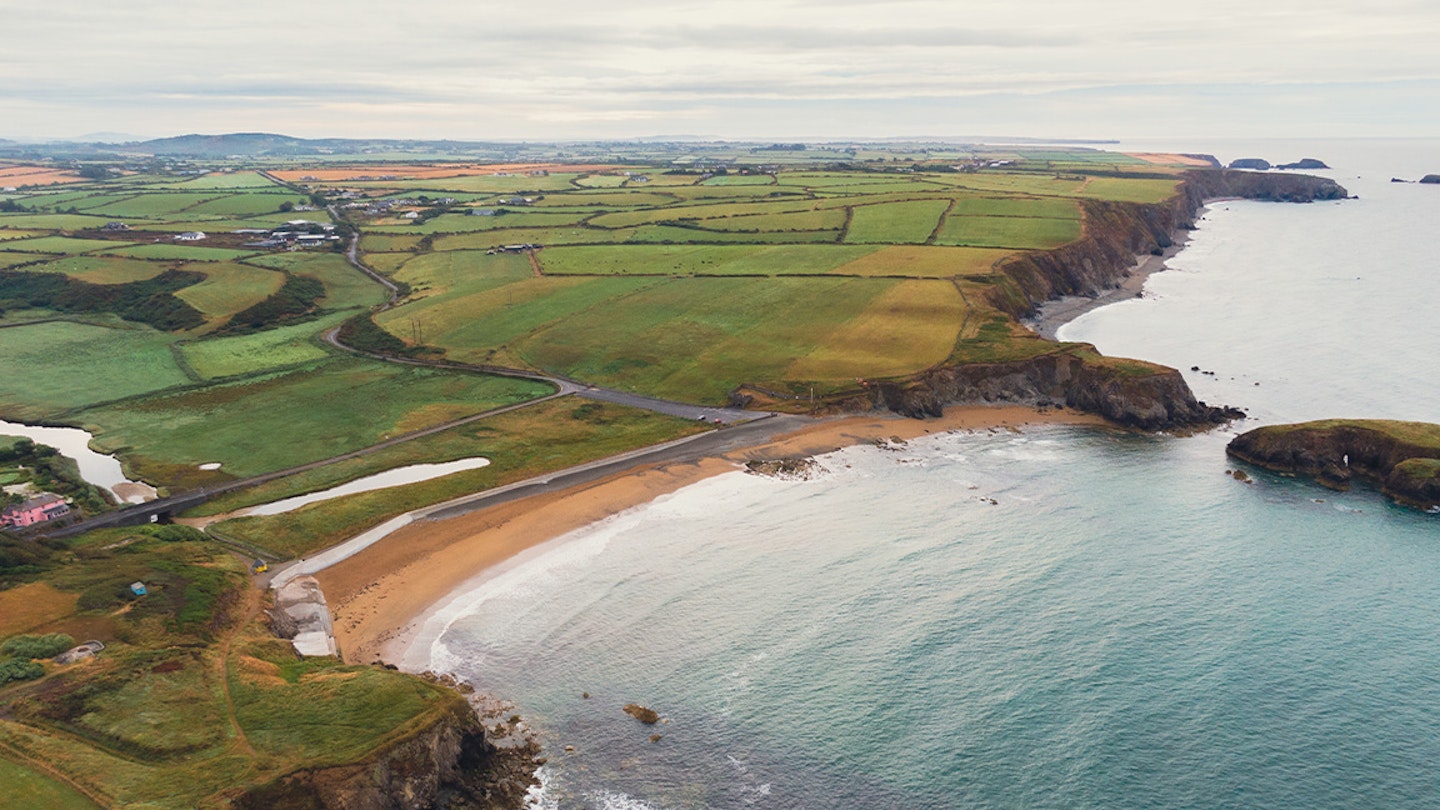 To the south, Waterford offers two mountain ranges of its own, the Knockmealdown Mountains and the Comeragh Mountains. The latter includes the Coumshingaun Loop, a scenic ridge walk around a spectacular corrie. There are also fabulous riverside and beach walks, including stretches of the Copper Coast, a designated UNESCO Geopark.
Then, there are the world-class gardens of Mount Congreve, which offers almost 10 miles of walkways amongst woodland, walled gardens and splendid Georgian glasshouses. But as well as its sublime landscapes and flora, Waterford is one of Ireland's spiritual heartlands. It is closely associated with St Declan, and the ruins of his monastery, near the village of Ardmore, from Ireland's oldest Christian settlement. Why not visit Waterford and walk your own Camino?
Pembrokeshire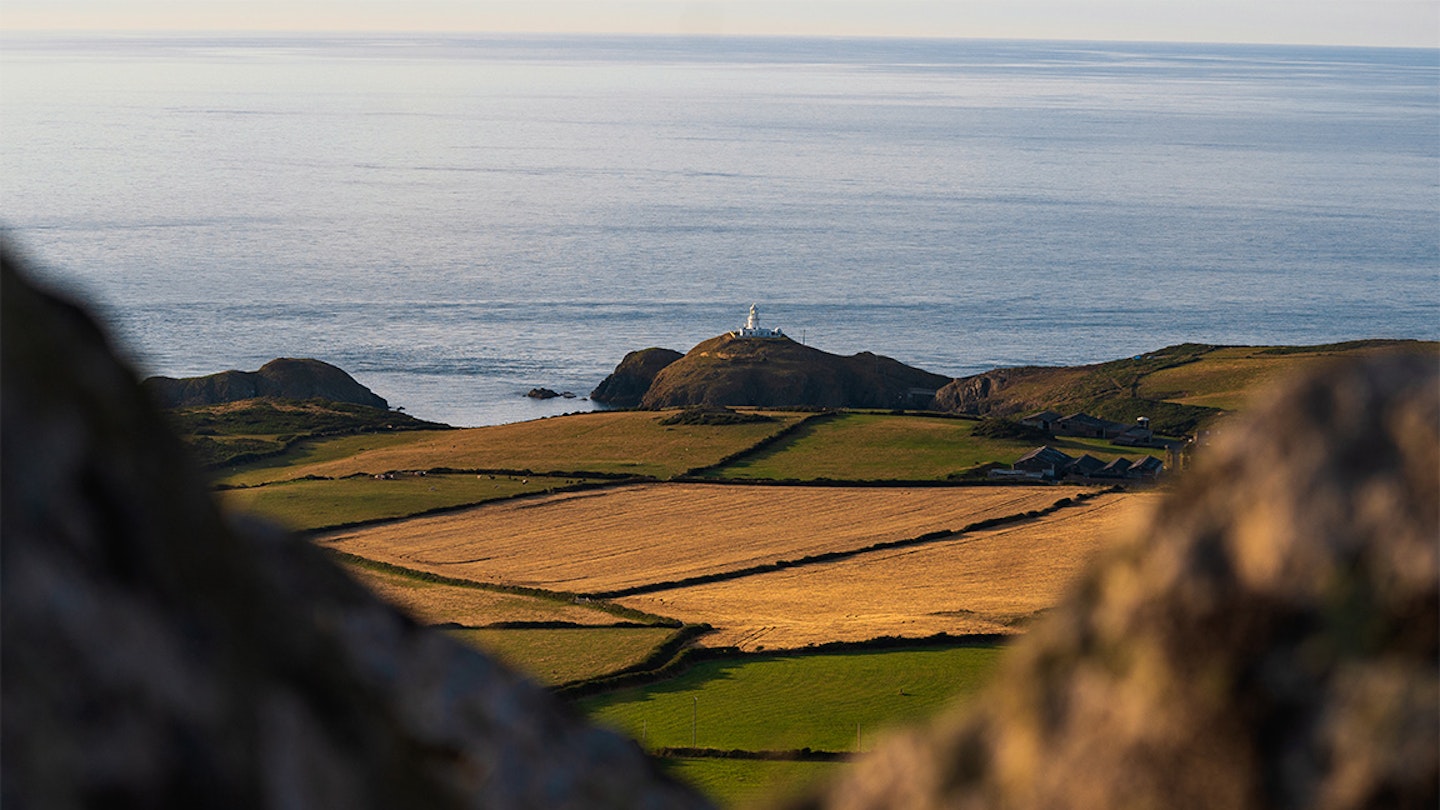 Geographically and spiritually close to its Celtic cousins across the Irish Sea, Pembrokeshire is a much-loved gem of West Wales. The famed Pembrokeshire coast path attracts thousands of visitors each year. Perhaps that's unsurprising – stretching for 186 miles, it showcases a coastal landscape of wild and weathered beauty that provides endless possibilities for walks.
But fewer hikers tend to head for Foel Drygarn, a site of legend where there are 3 enormous Bronze Age burial cairns at the 363m-high summit. It boasts panoramic views of the Teifi Valley, the Preseli Hills and – on a clear day – the Irish Sea.
Ceredigion
Ceredigion has many unexplored areas. It's dominated by the broad sweep of Cardigan Bay, which gives way to tranquil countryside and a mountainous hinterland – all of which reveal fantastic possibilities for adventures afoot. Spot dolphins, seals and seabirds on the Ceredigion Coast Path. Strike out from Strata Florida Abbey on a circular route into the Cambrian Mountains.
Or, climb Pumlumon, where a clear day reveals the whole of Wales unfolding from the summit. Alternatively, take a guided pilgrimage along river routes through wooded valleys between the coast and the mountains. You could climb to an Iron Age hillfort, such as Pendinas on the edge of Aberystwyth – just one of a series of ancient fortifications that are dotted all along the Ystwyth Valley.
Carmarthenshire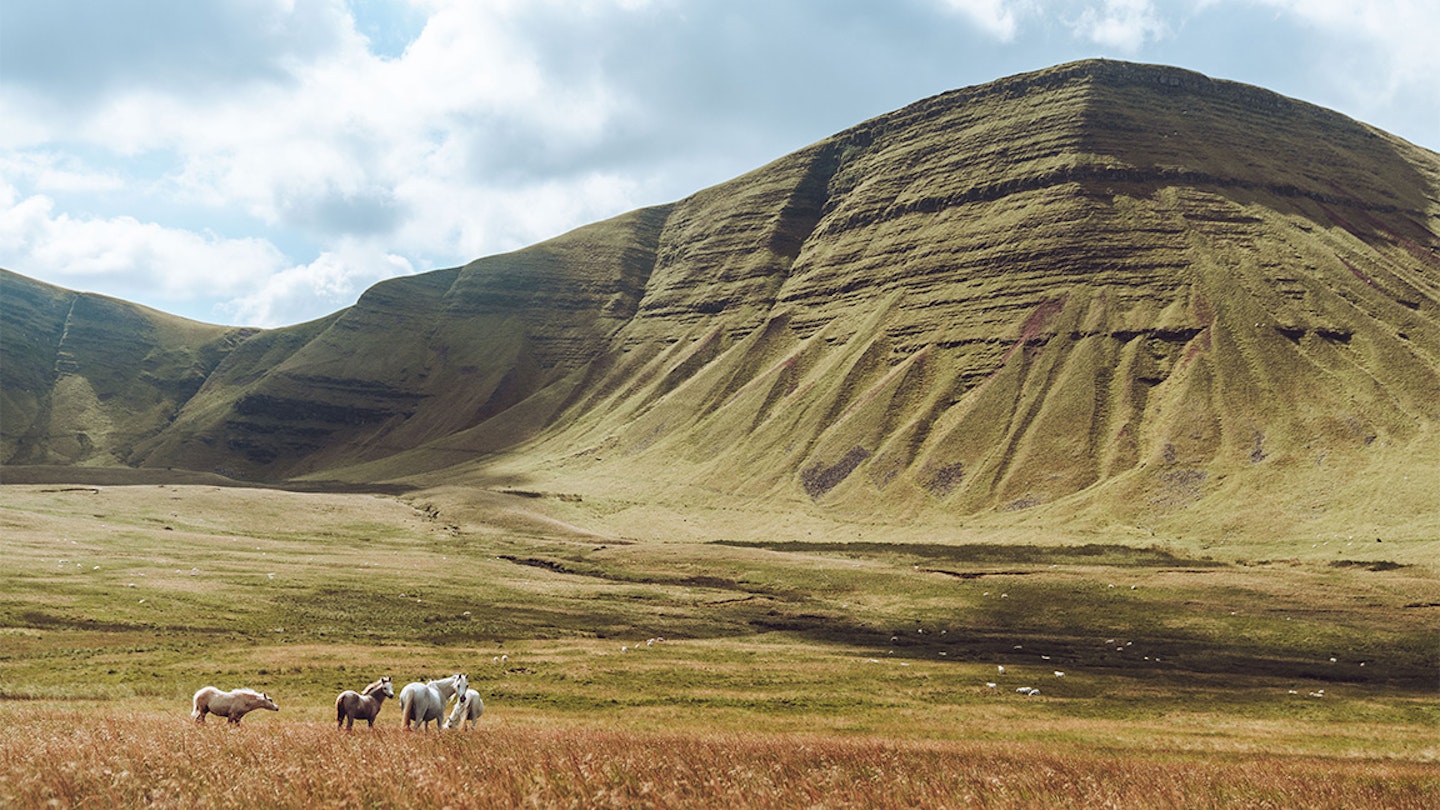 Bordering both Ceredigion and Pembrokeshire, Carmarthenshire is a county of hills, rivers and valleys, as well as gently undulating coastline to the south, with wildlife-rich wetlands and sandy beaches. It also takes in the Black Mountain, the rugged and remote western half of Bannau Brycheiniog, the Brecon Beacons National Park.
One highlight for hikers is the enchanting glacial lake of Llyn y Fan Fach, forever associated with the 14th-century legend of the 'Lady of the Lake'. The spectacular Tywi Valley packs in more attractions, from limestone crags to royal castles, set in some of the most breath-taking scenery in Wales.
The Elizabethan gardens of Aberglasney are a world away from the vast gardens of The National Botanic Garden, but just minutes apart. The coastal village of Laugharne, a longtime haunt of the poet Dylan Thomas, also makes a great base for walks.
Find out more
Celtic Routes are just waiting to be explored. It's time to plan your own journey. For trip ideas, inspiration and more, visit celticroutes.info
Get half-price digital OS Maps! Trail and Country Walking magazine members get 50% off an annual subscription to OS Maps for 12 months! Find out more here.
Don't forget to subscribe to the Live For The Outdoors newsletter to get expert advice and outdoor inspiration delivered to your inbox!