Advertorial feature with Komoot
What does it mean to you?
Say the words 'outdoor adventure' to a million different people, and you'll conjure a million different images, all of them right. Because adventure is for everyone...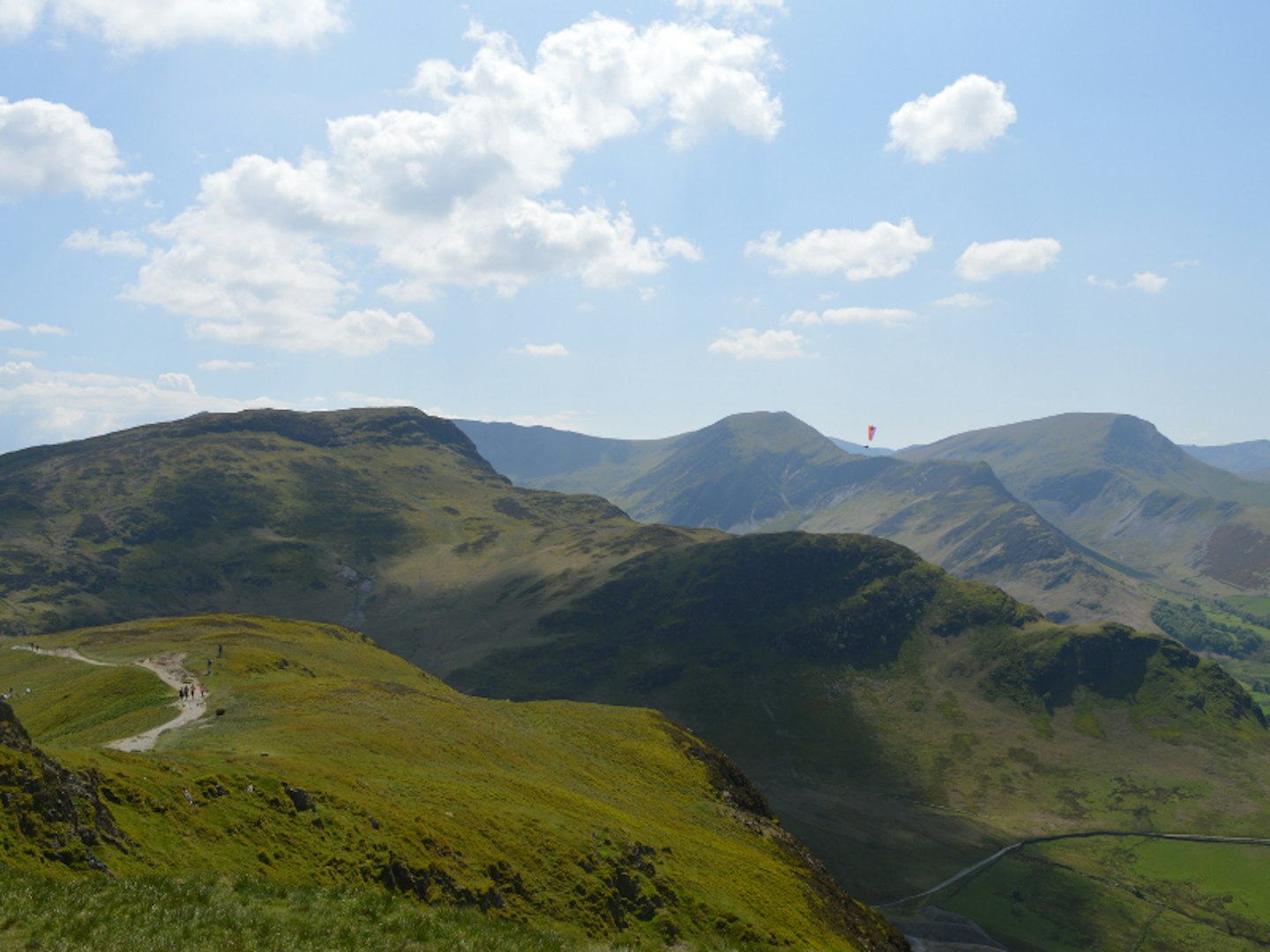 For some, it's the challenge. The not-knowing if they'll make it to the summit before sundown, or if they'll still be able to enjoy their ride with a baby trailer in tow. For others it's the opportunity to slow right down – going physically slower by stopping to notice the little things, like an army of ants crossing the trail or a tiny bird's territorial dance. Or going at a slower thinking pace, focusing purely on the technicality of the task at hand, letting the spiralling thoughts of everyday life take a back seat for a moment. We didn't speak to a million people, but even a smaller group comes up with a wide variety of definitions. What everyone seems to agree on though, is that adventure is a mindset. Experiencing some place new, or some place familiar through new eyes, all give the community that same sense of joy. It doesn't matter how far or fast you're moving, or how technical your route is. If it's outside, and it makes you feel happy to be alive, it's an adventure! Case in point? Komoot's ambassador community. These are people who literally live for the outdoors and yet their adventures take on different forms depending on who they are, what they like, and sometimes, even the day of the week!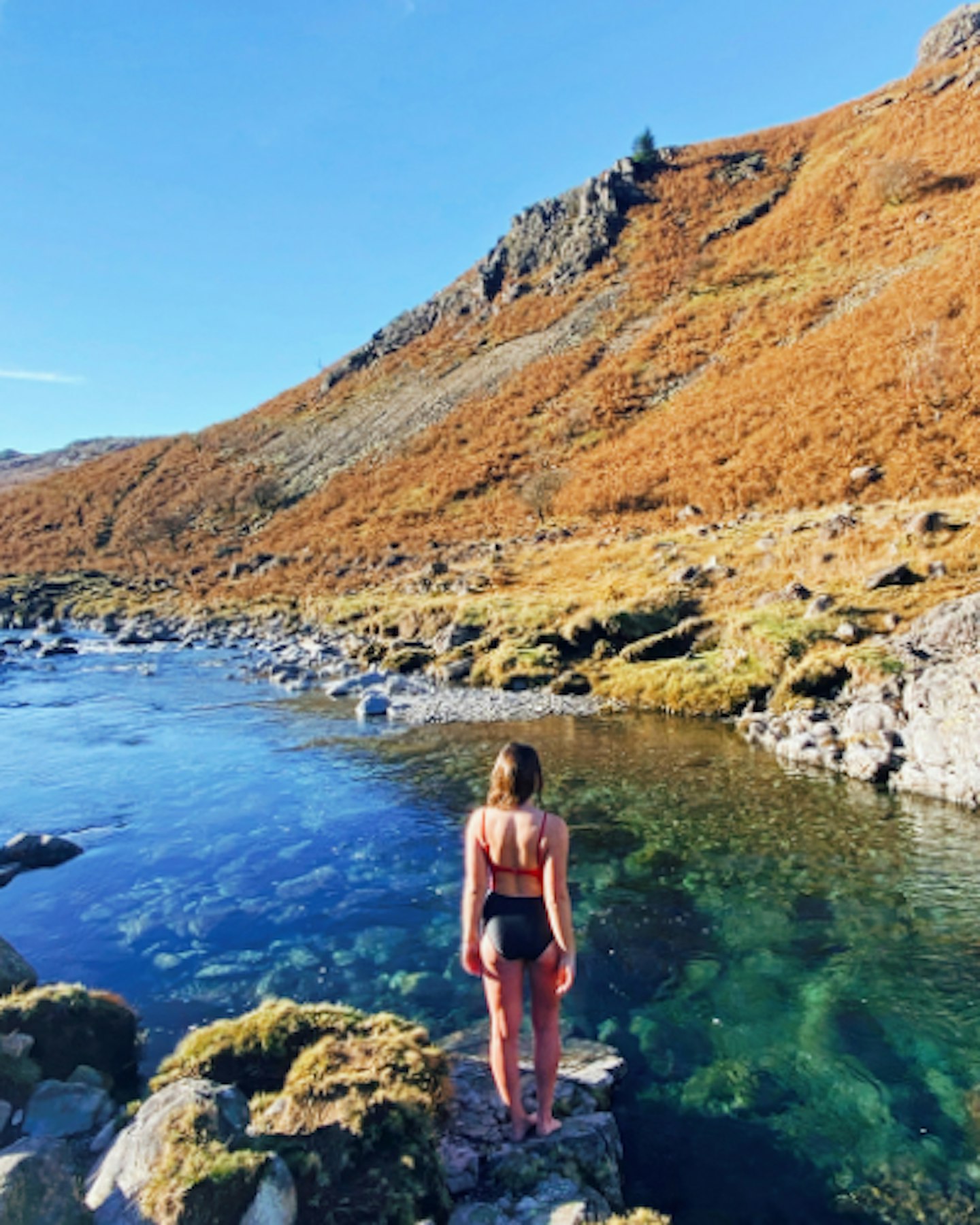 So what does adventure mean to some of them?
Sian Lewis, UK ambassador
"Adventure is about getting outside, moving your body and feeling good. Doesn't matter if it's big or small. I think if it makes you feel curious and courageous it's an adventure."Being both curious and courageous can be seen in many of Sian's adventures to date as she explores all corners of the UK and beyond on foot or by bike. And especially in her recent quest to find wonderful wild swimming walks in the Lake District. Where, as Sian put it, "the Lake District is a walker's - and a wild swimmer's - dream adventure destination."
https://www.komoot.com/collection/1371541/wonderful-wild-swimming-walks-in-the-lake-district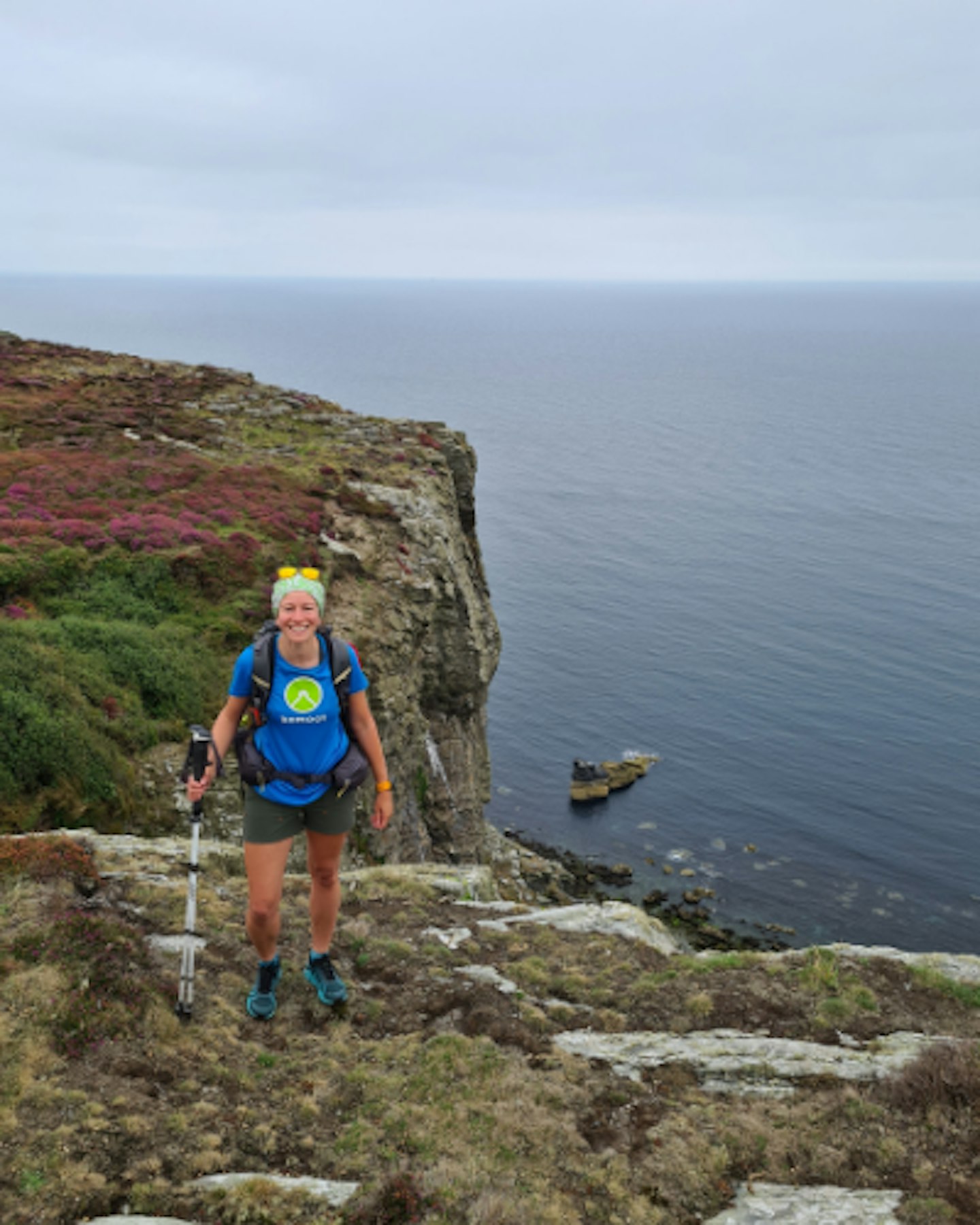 Nic Hardy, UK ambassador
"Adventure means different things to both me and you. And that's what makes it so incredible."For Nic, adventure is often multi-day long-distance hill-walking hikes like Hadrian's Wall and the Cumbria Way, trying to see and visit as many beautiful places by foot as she can. Or planning quirky hiking adventures that enable her to spend as much time as possible outdoors. These have included peak bagging all of Scotland's Munros and hiking all 214 Wainwright fells of the Lake District, in seven routes over seven adventurous long weekends.
https://www.komoot.com/collection/1303992/my-isle-of-man-hiking-adventure-raad-ny-foillan-and-more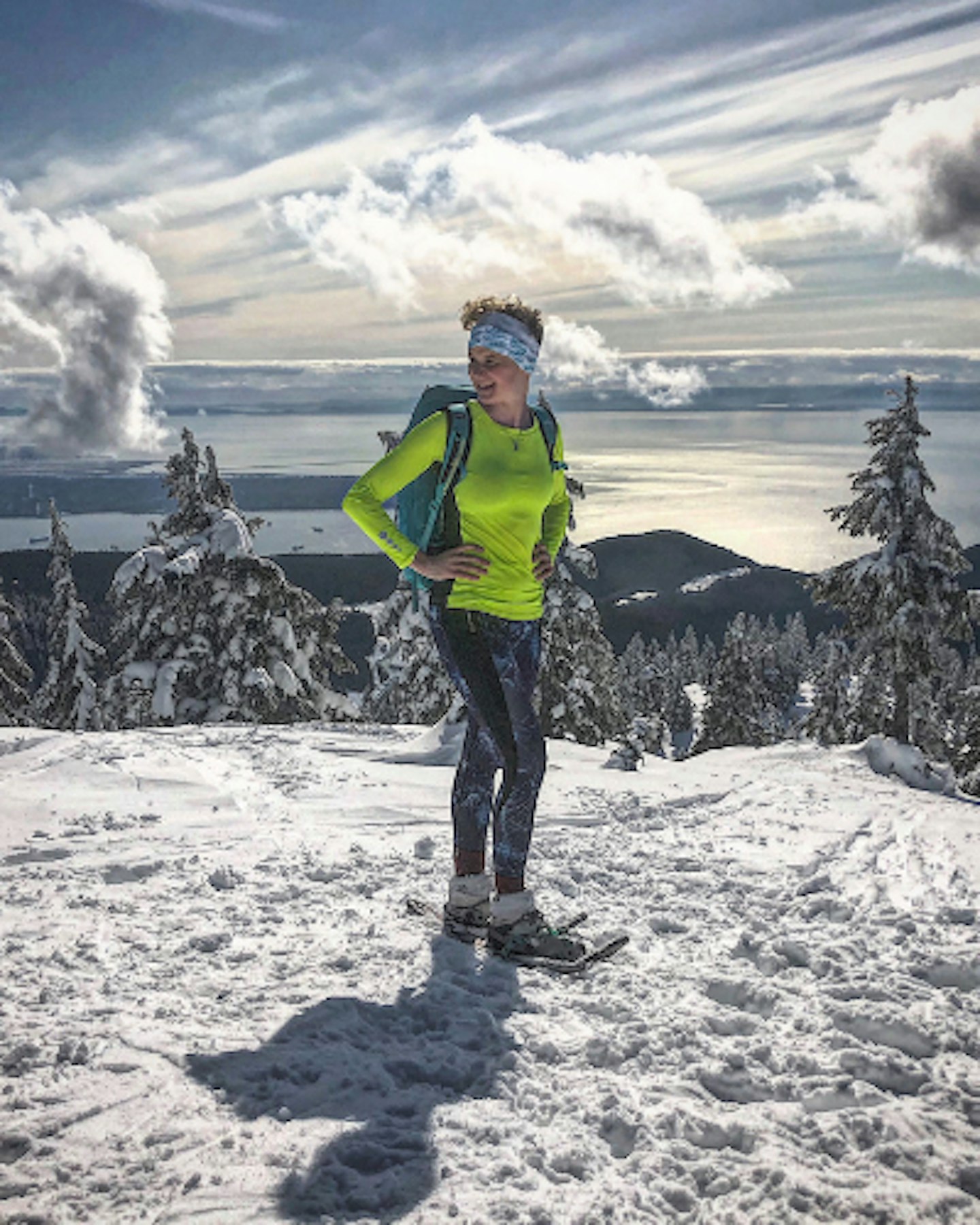 Anna McNuff, UK ambassador
"Adventure is a feeling, it's a tingle in your toes, it's the little fizz in your belly when you're going and see something new and different for the first time, and for me it's feeling like a little kid even when you have one of those in tow." Anna is often known for her big, and to most of us crazy, adventures like running 90 marathons through Britain, barefoot, or visiting 50 American states by bike. But Anna champions adventures of all shapes and sizes, like little peaks with BIG views close to her home in Gloucestershire, and by all types of means like many in her Bedtime Adventure Stories for Grown Ups komoot Collection. Encouraging others to feel that adventure tingle in their toes and little fizz in their belly.
https://www.komoot.com/collection/1108520/bedtime-adventure-stories-for-grown-ups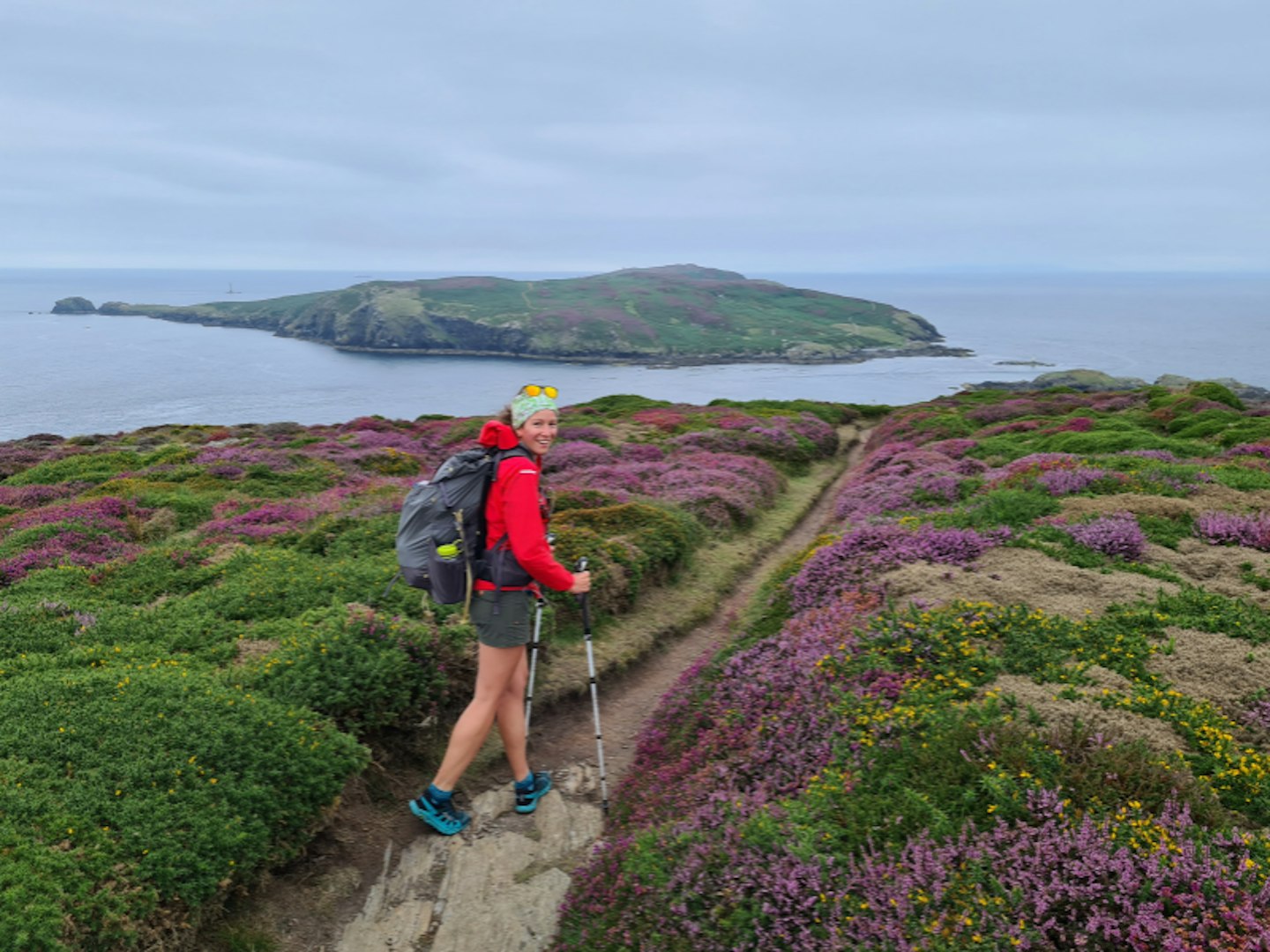 Finding adventures on Komoot
Use the Tour search: Head to the Discover feed, enter your sport and search a region. On mobile, hit "Find your next adventure." You'll have countless ideas at the tap of a button, from short Tours based on the local community's most popular routes, to curated multi-day adventures. Save any Tour to your profile and you'll have the chance to adjust the route to suit your adventure style when you're ready.Follow friends and fellow adventurers: Your Discover feed itself is also a great place to get adventure inspiration. The more friends and fellow adventurers you follow, the more of their Tours will appear in your feed. Find one that looks fun? Save it to your profile and adjust the route to your needs.Share your adventures with the community: When you're back from your adventure, share it with the community – your selected close friends, people who follow your profile, or  make it totally public so anyone on komoot can see it. If you've found a great route, or even just a great spot along your route, upload photos, create a Highlight on the map, and leave a tip. That way others will know what to expect if they choose to follow a similar route, or visit the Highlight you created. By sharing your adventures and the insider intel you discover about your routes, you'll contribute to the vast amount of knowledge on komoot, making adventure-planning easier for everyone.
At the end of the day
If there's one thing to take away from all this, it's that adventure is an attitude, and that means that if you do a thing and it feels like an adventure to you, it is! Because one thing we believe, absolutely here at komoot, is that adventure is for everyone!
To find out more visit: [https://www.komoot.com/discover]{href='https://www.komoot.com/discover' target='_blank' rel='noreferrer noopener'}