1934
Ralph Lowe is taken on a climbing trip to the Grand Teton mountains by his uncle. It sets in motion a love of the outdoors he would eventually impart to his eight kids. Three in particular would go on to build a career and a brand from it: Mike (b. 1946), Greg (b.1949) and Jeff (b.1950.)
1958
Jeff and Greg accompany their father to the Exum Ridge on Grand Teton. Jeff, aged 7, is the youngest to scale the route.
1967
Working in his parents' basement, Greg Lowe pioneers a pack featuring internal aluminium staves built to carry heavy loads without over-encumbering climbers. Named the Expedition Pac, it would revolutionise backpack design as the first internal-framed rucksack.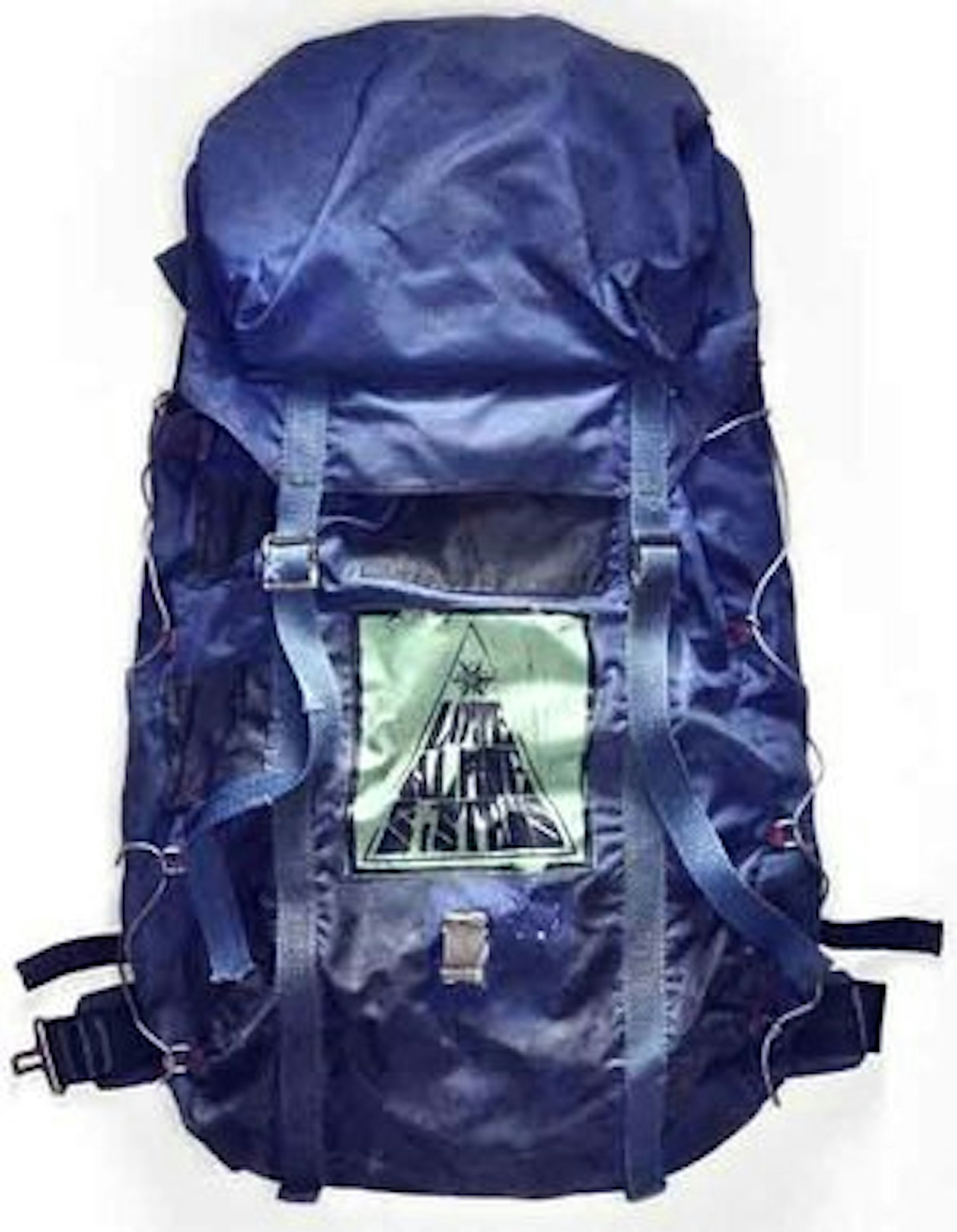 1969
L.U.R.P. prototype designed. The first Port-a-Ledge style tent ever to be used in the mountains, the L.U.R.P. (which stood for Limited Use of Reasonable Placements) was designed to hang mid-air from just one piton, the tent aimed to give climbers a safe base for big wall climbs without unduly damaging the rock. The tent is commercially launched in 1972.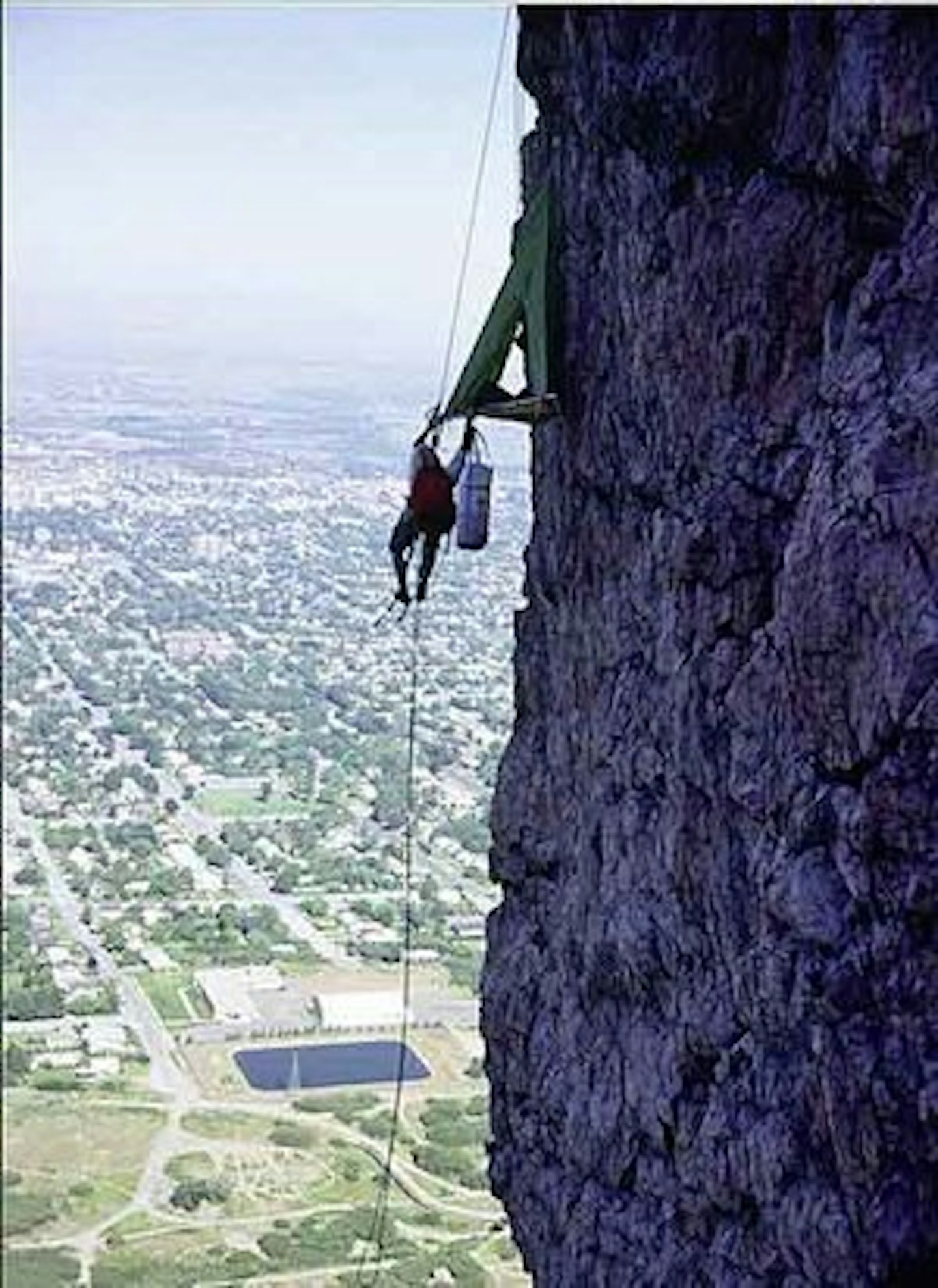 1972
Lowe Alpine Systems officially registered as a manufacturing business. Mike Lowe borrows $3000 to make the brand official.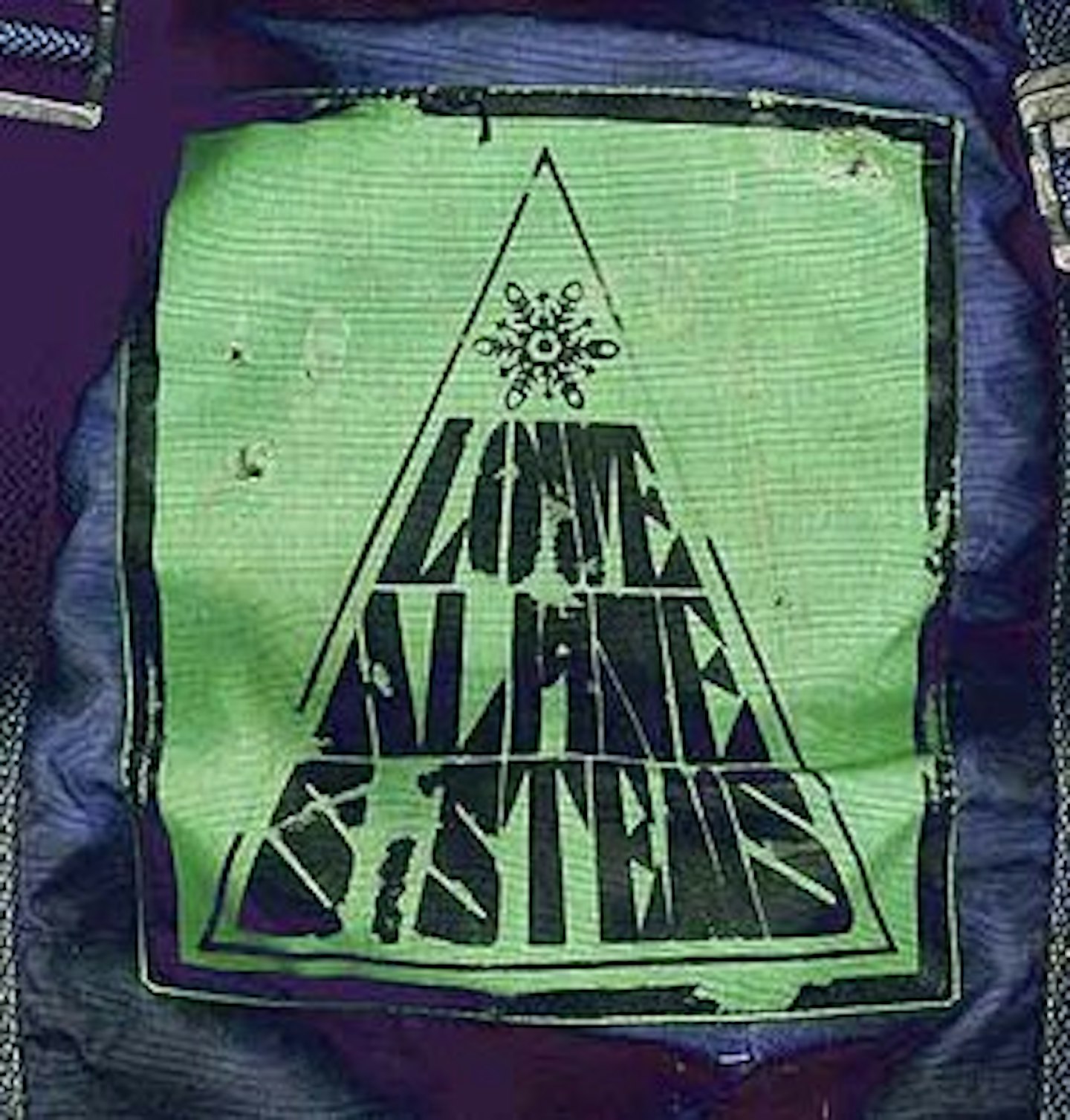 1972
Greg Lowe pioneers the first camera bag to feature foam padding. The successful camera bag company LowePro would eventually be the result.
1973
Prototype of the Hummingbird ice axe, which features a curved shaft and interchangeable hammers and picks, is tested by Greg Lowe in his parent's frozen swimming pool in Utah. The axe is later put into production by Italian axe-makers CAMP. Along with the Bigbird these are the first modular ice tools.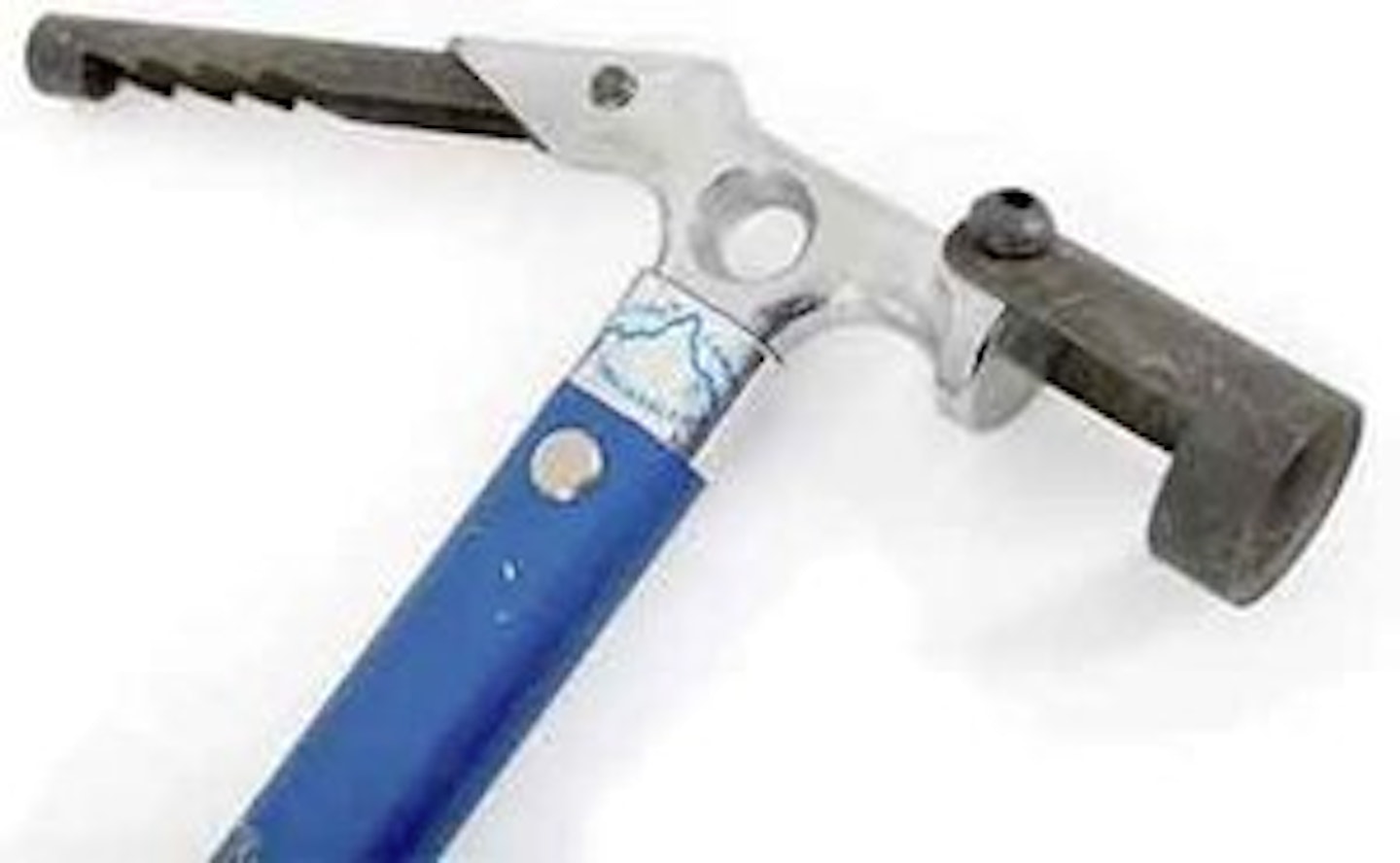 1973
The first spring-loaded camming device is designed and built by Lowe Alpine's hardware spin-off, Latok Equipment. The first of its kind, the Spring Cam allowed climbers to secure gear without damaging the rock.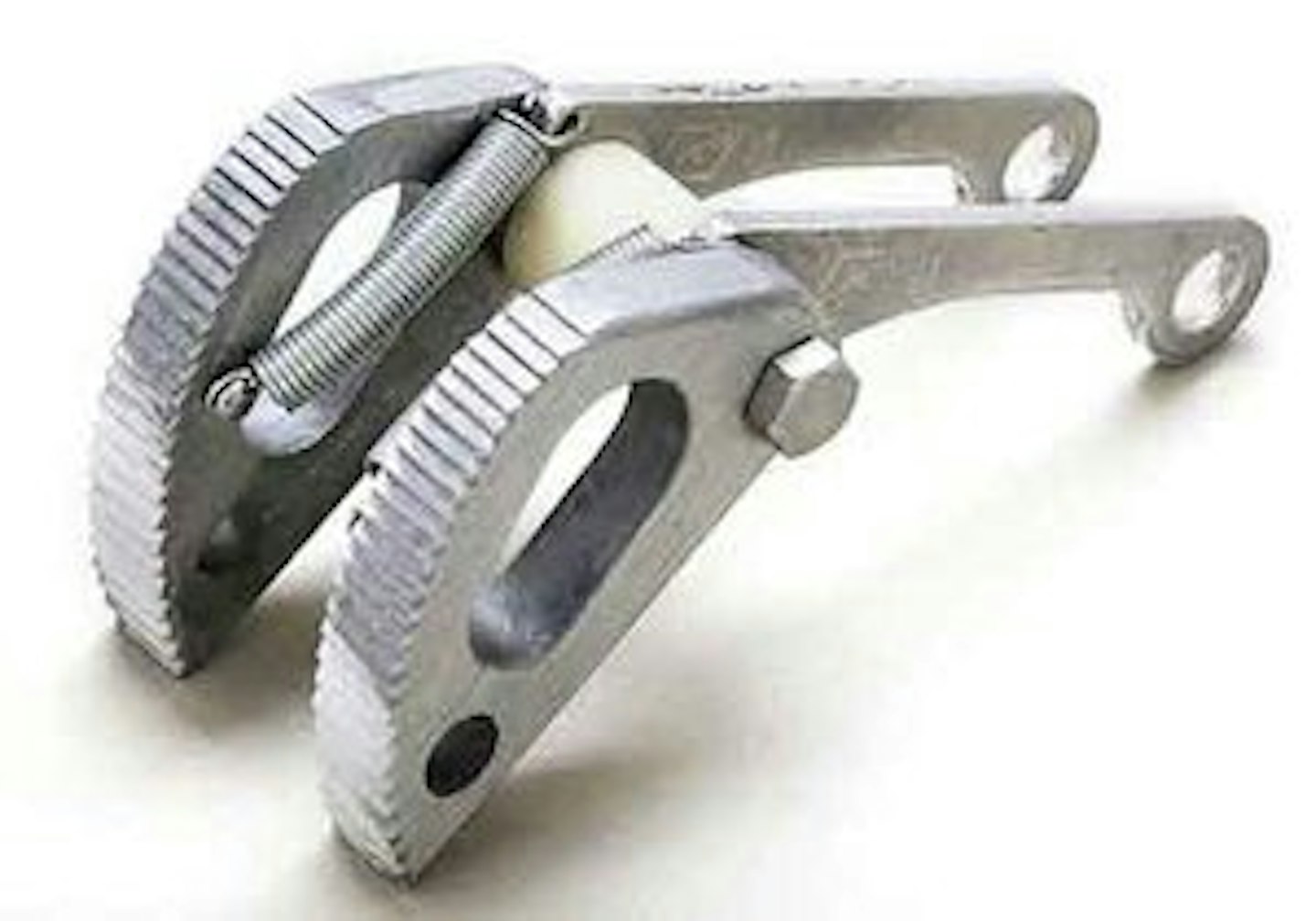 1974
Jeff Lowe puts some of the company's learnings to good use on what was believed to be the hardest ice climb ever attempted: Bridalveil Falls in Yosemite with Mike Weiss. In 1978 Lowe climbed the route solo.
1975
The first travel backpacks – kind of a suitcase that transforms into a rucksack – are pioneered by Lowe Alpine with the Kinnikinnic Range.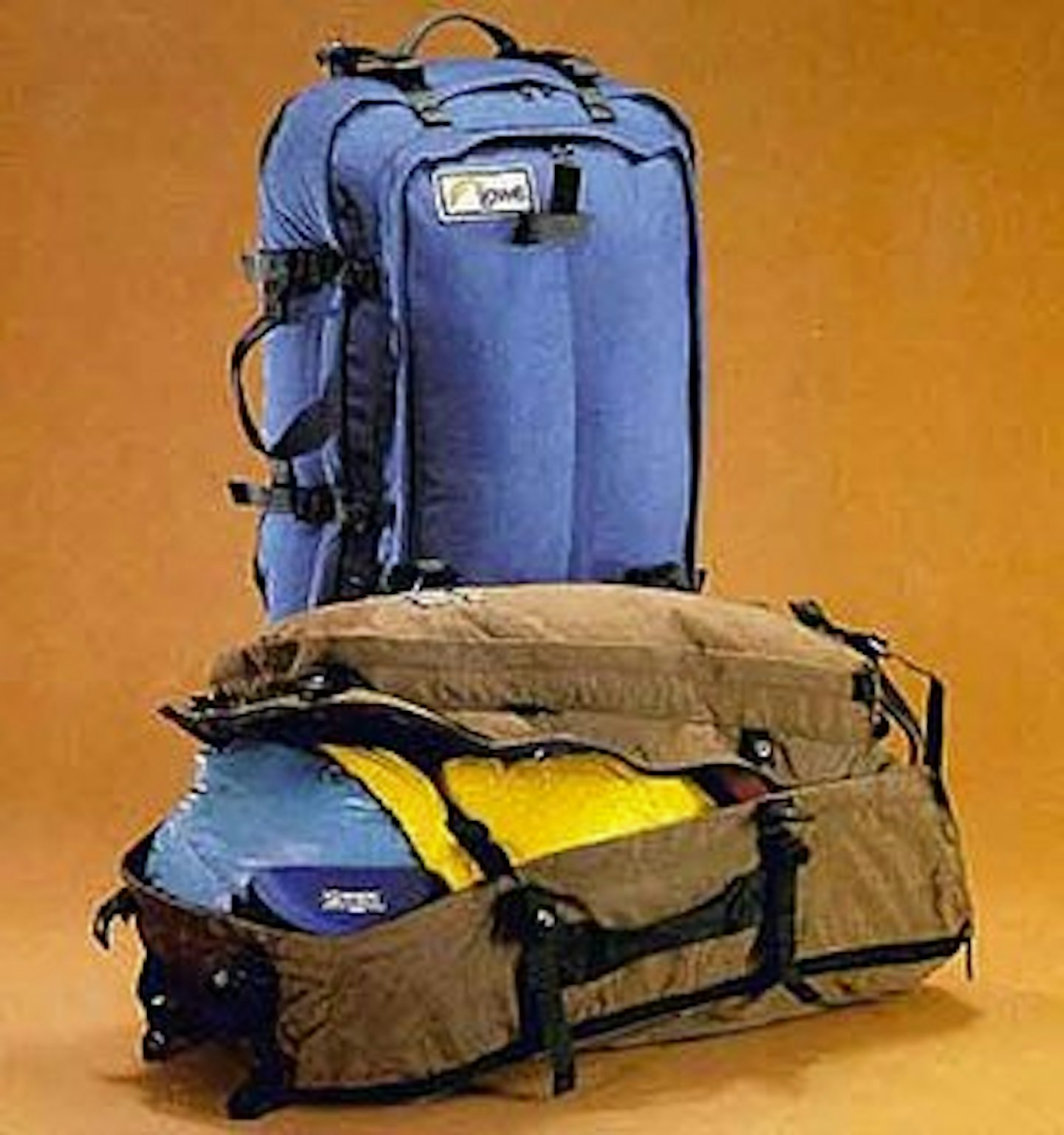 1976
Footfangs, the first step-in crampon fitted with the first anti-snow plates, make their debut.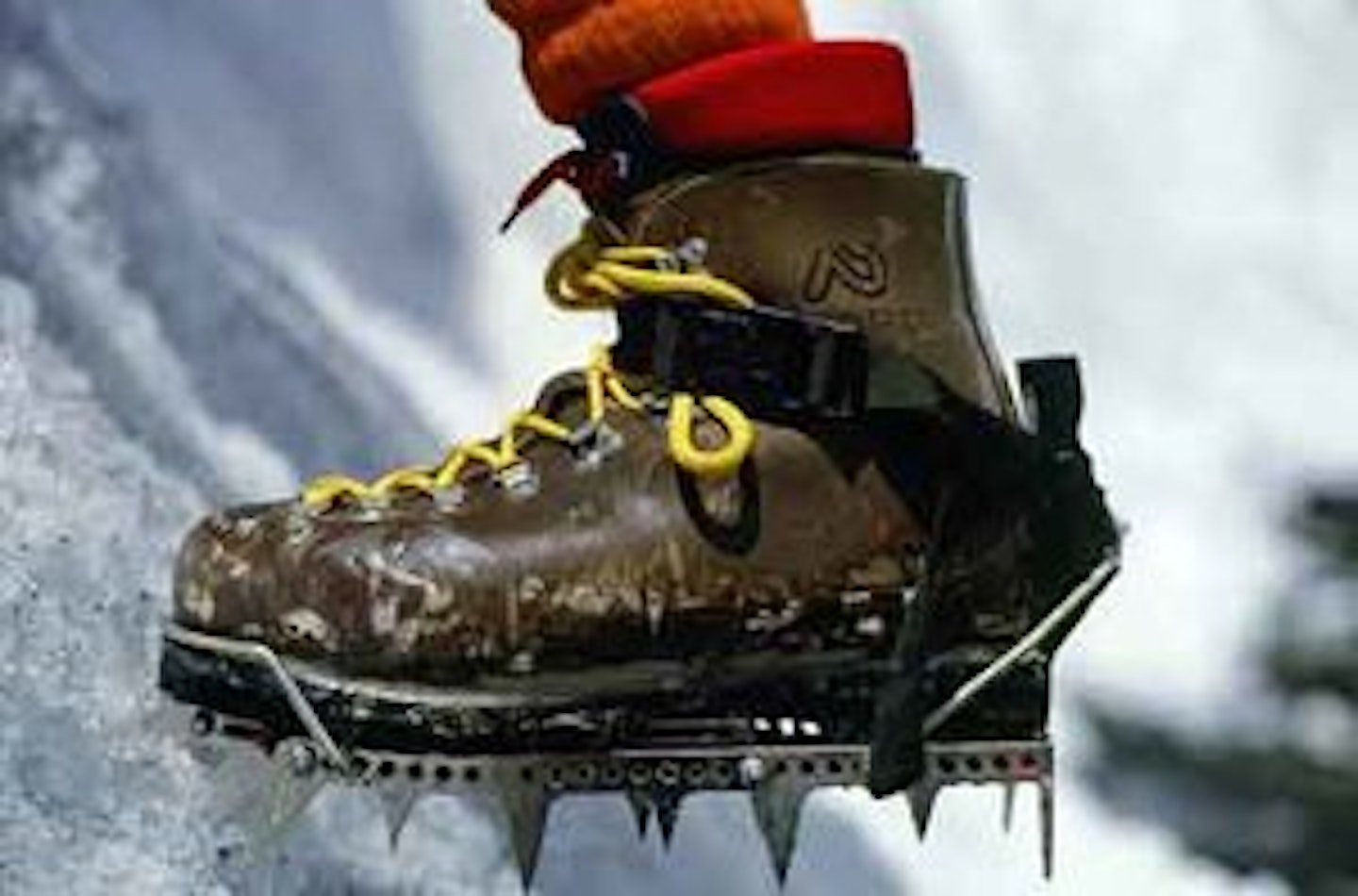 1978
The first Lowe Alpine military backpack, the Vector, is deployed. Described as ideal for 'jumping into a hostile landing zone', the pack features 'Torso Trac' – an early adjustable back system – and a belt strap designed to carry 'pistols, ammo and web gear'.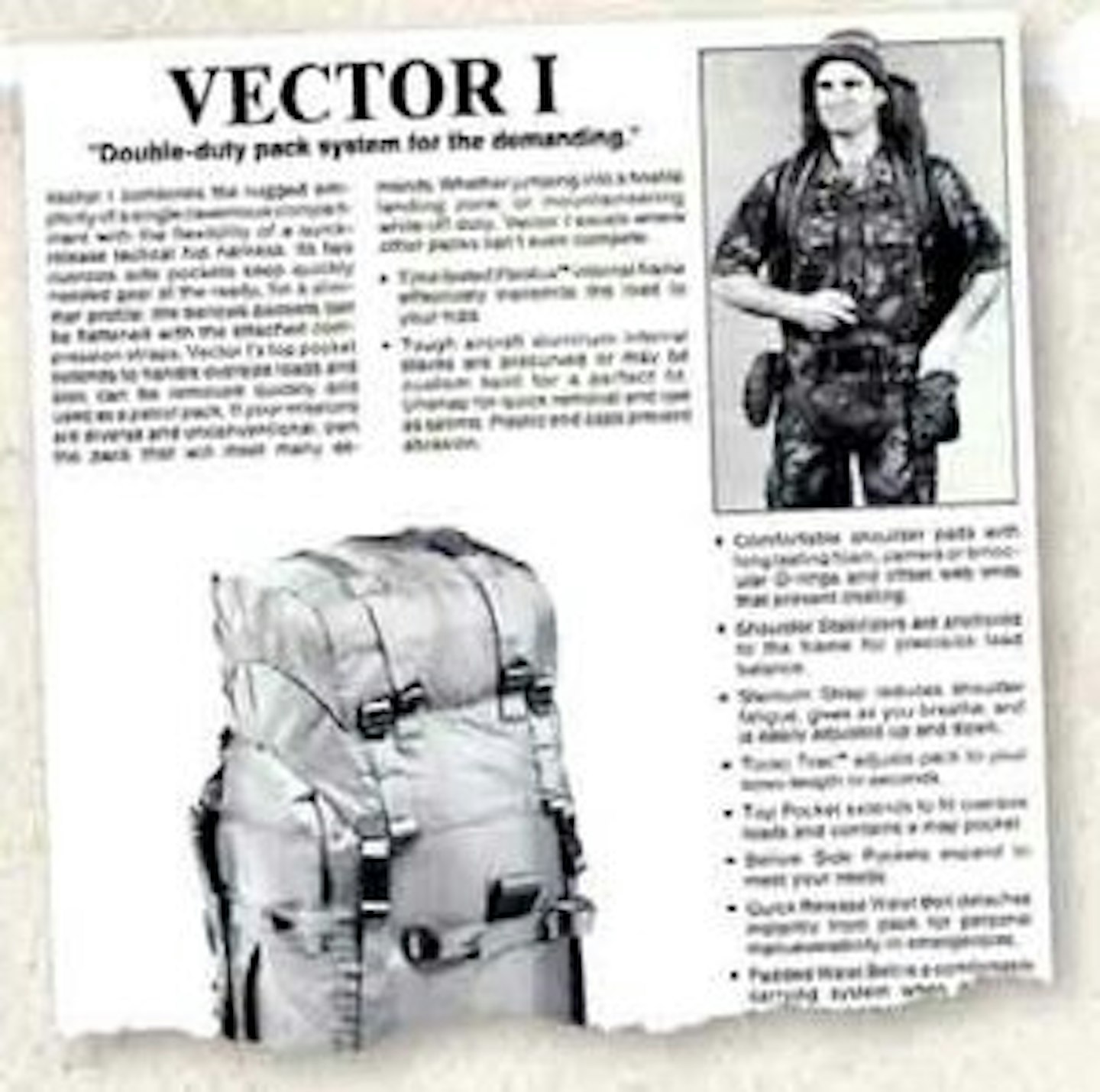 1979
Jeff, Greg and Ralph Lowe join an expedition to Himalayan peak Ama Dablam, during which father and two sons make up its 2nd ever ascent. Once isn't enough for Jeff – who solos the south face the next day. His ascent has never been repeated.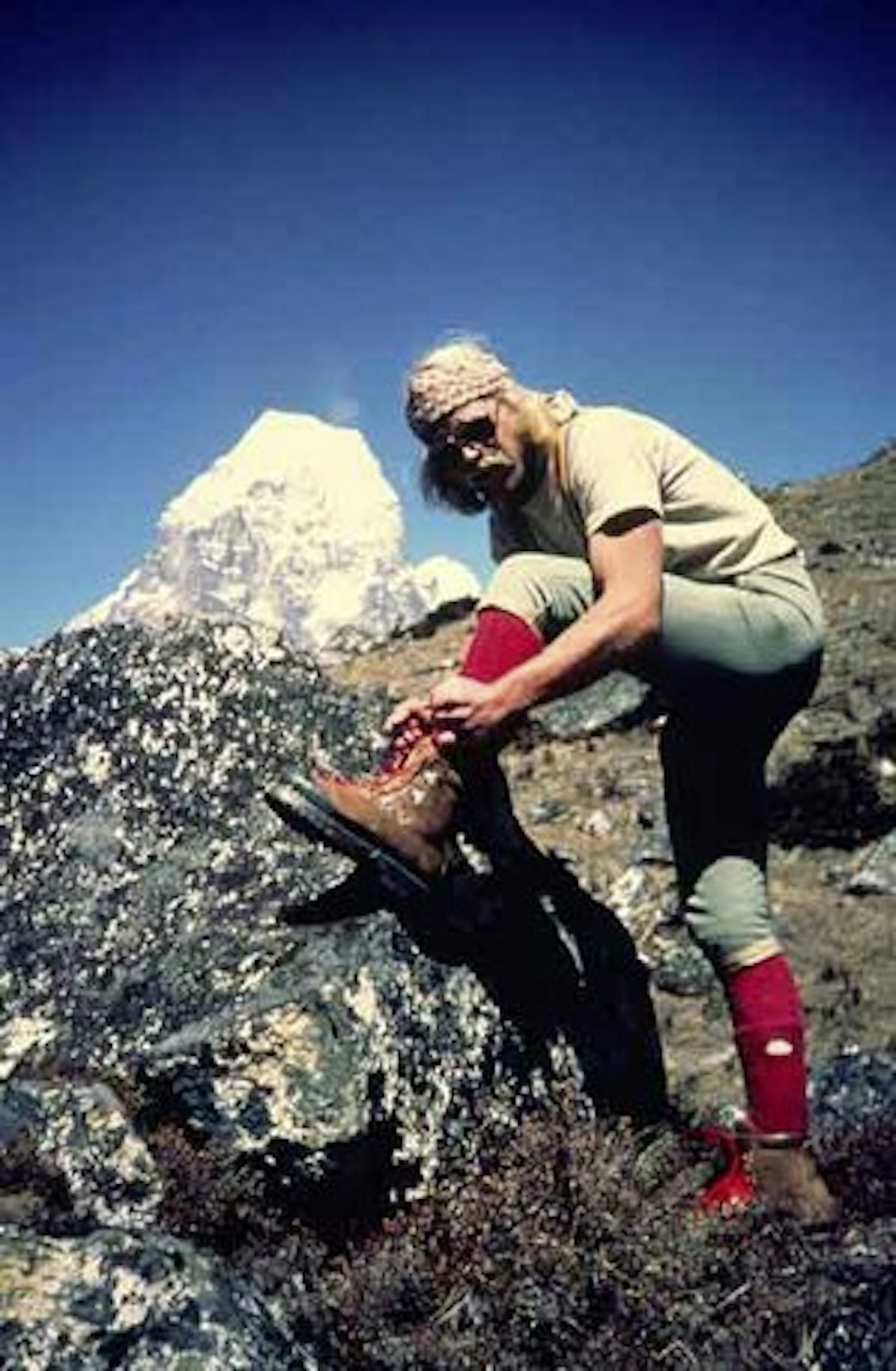 1979
The ND range, made for women, is launched. Still found on Lowe packs, 'ND' stands for Nanda Devi – a peak in India and a goddess. Some took the letters to mean 'Narrow Dimensions', which suited the packs to more petite men. The real reason is as tribute to climber Devi Unsoeld, who had been named after the peak – and died on the Lowe-sponsored climb there in 1976.
1980
Unthinkable without them today, the first plastic buckles on rucksacks did not appear until the turn of the 1980s – and it was on Lowe Alpine packs where they took their clicky, quickrelease bow. This seemingly small innovation made a huge difference to the speed at which packs could be opened and secured.
1981
Greg Lowe's career as a cinematographer unexpectedly reaches its peak with his Oscar nomination for documentary Fall Line, following Steve Shea's attempt to climb and ski Grand Teton.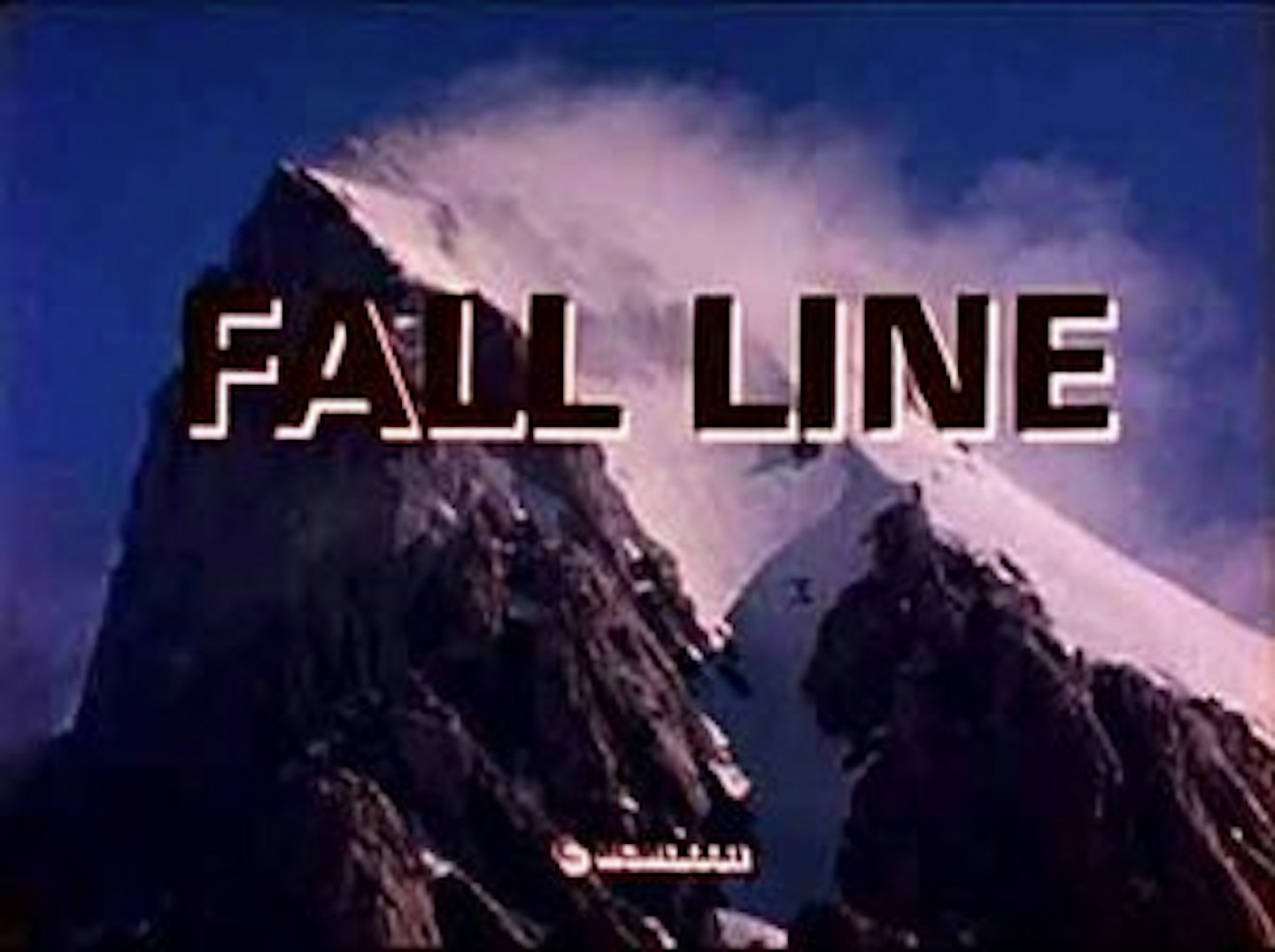 1983
Jeff Lowe starts Latok, a technical clothing and hardware subsidiary of Lowe Alpine.
1984
The Diamond pullover – released under the Latok brand – becomes the first softshell garment, designed to provide climbers with a stretchy yet warm Schoeller layer with maximum freedom of movement.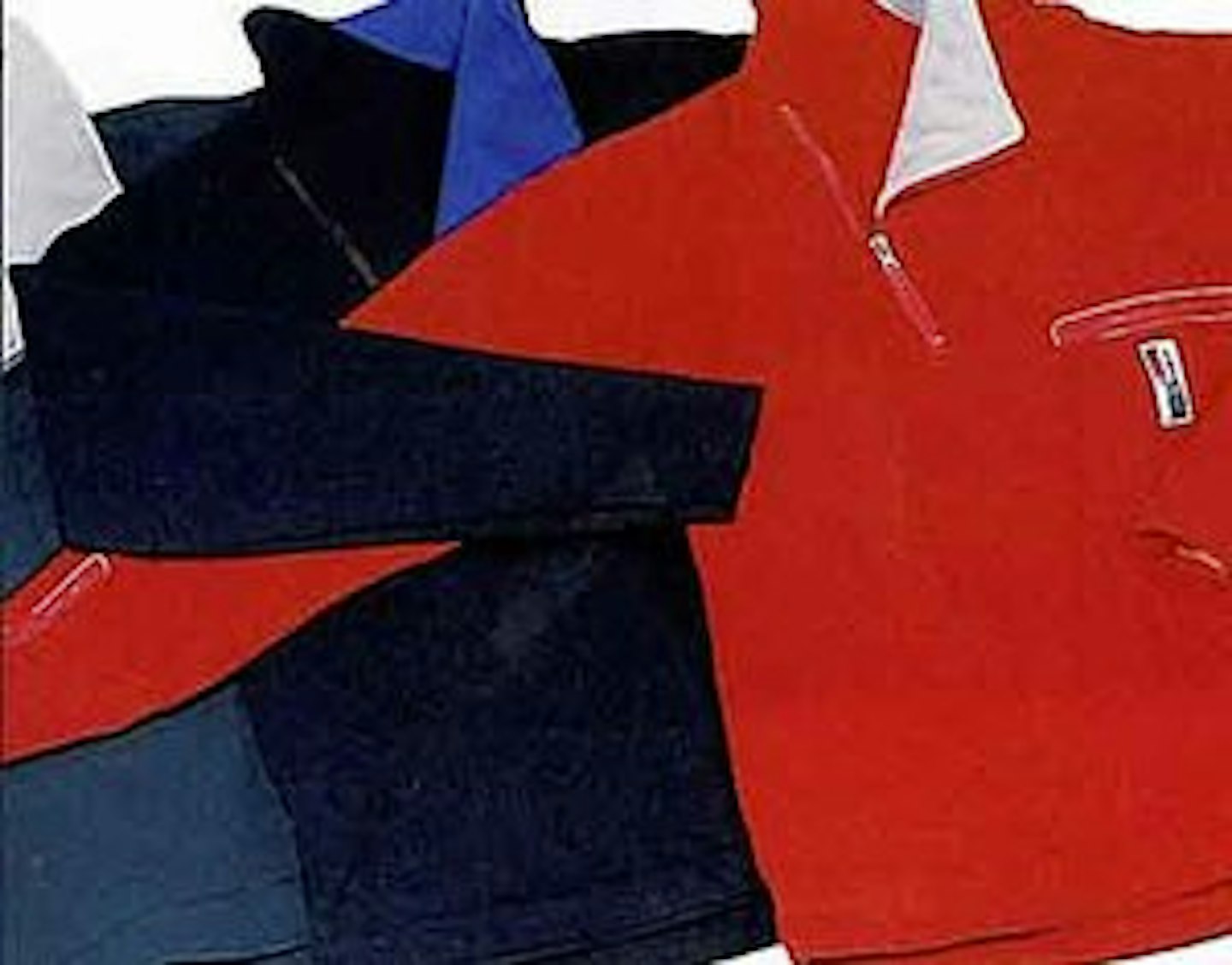 1985
Greg Lowe designs the first ergonomically contoured shoulder strap.
1987
Latok Mountain Gear incorporated into Lowe Alpine.
1991
Jeff Lowe tackles the route that would become Metanoia on the Eiger's north face. The route would transform Lowe's outlook on life – as well as establish what is considered the hardest route on the world's most notorious peak. It would not be repeated until December 2016.
1993
The A.P.S. (Advanced Paralux System) is launched as a simple adjustable back system for trekking packs. The new system allowed wearers to tailor their pack to find the perfect length. Lowe Alpine is sold to Scottish textiles firm William Baird.
1994
Aleutian fleece developed with Polartec, initially exclusive to Lowe Alpine.
1995
DryFlo active underwear introduced, featuring zones of lighter density for movement of moisture and ventilation.
1999
Dry Yarn makes its debut in Lowe Alpine Triplepoint Ceramic clothing. Eschewing the membrane system of other brands, the technology involves ceramic powder being applied to nylon yarns, creating a water-repellent fabric with pores that allow sweat vapour to exit clothing. Durable and maintenancefree, it finds a loyal following.
2002
Italian firm Asolo buys the Lowe Alpine brand.
2004
The Loadlocker buckles are introduced to Lowe Alpine technical sacks, billed as unbreakable metal buckles for those who batter their kit. Relying on their shape for security, the buckles can be easily used with gloved hands.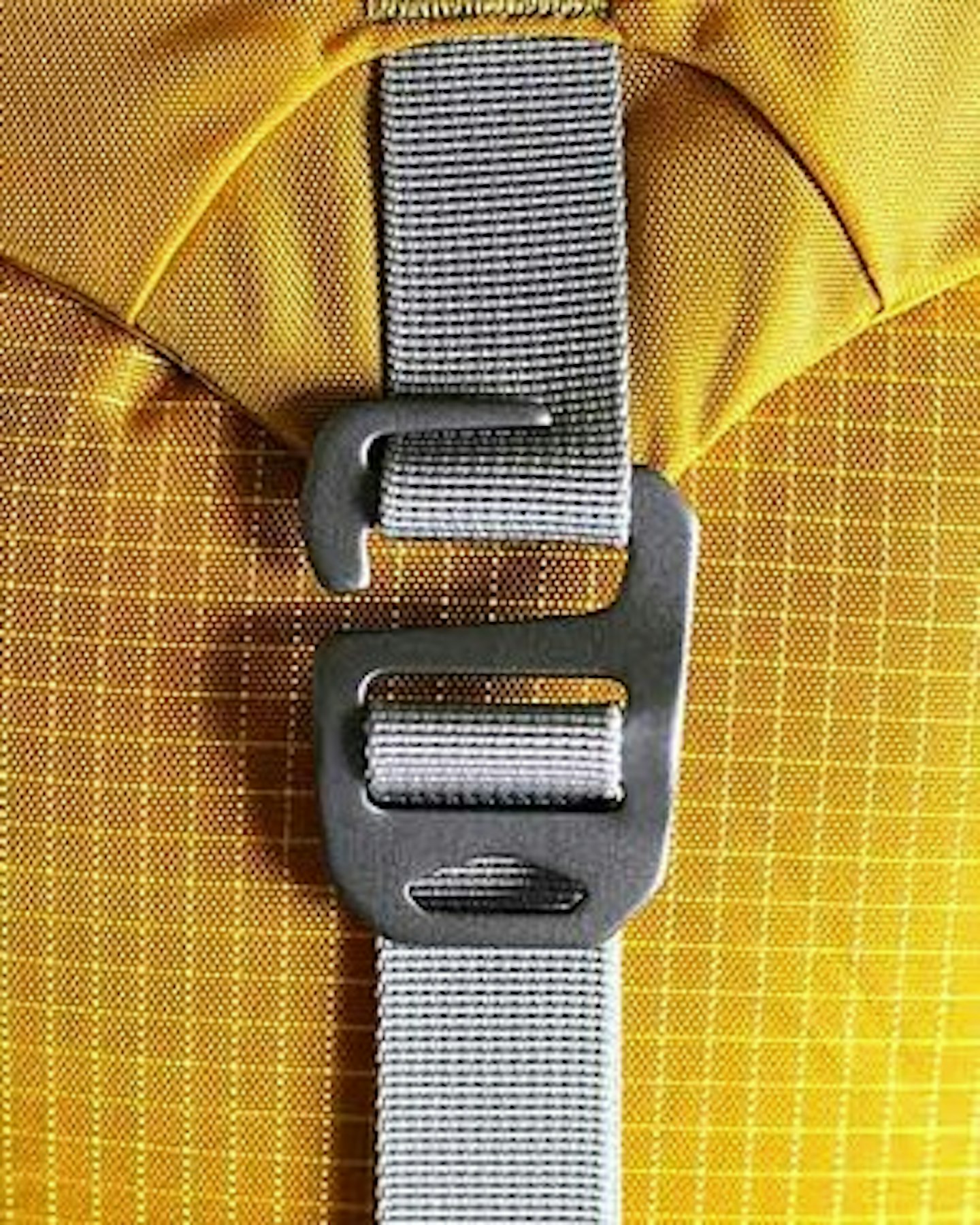 2011
Lowe Alpine becomes part of British outdoor group Equip, which also owns Rab. The two brands pool their expertise in clothing and backpack design, with Lowe Alpine returning exclusively to backpack innovation.
2013
The Axiom system is introduced, which uses a clever ratchet system to ensure a precision fit for backpacking packs. The system wins the 2014 OutDoor innovation award.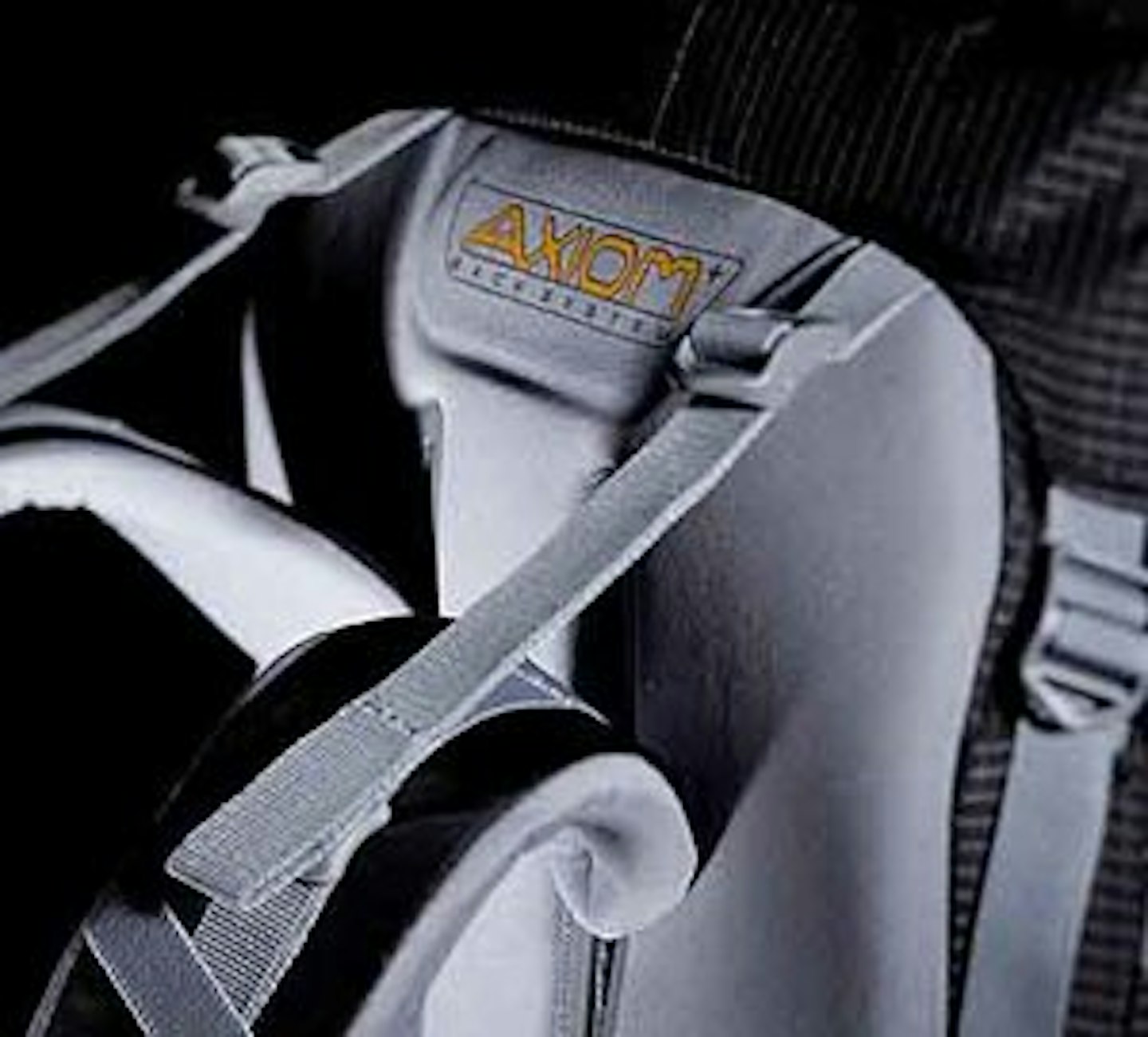 2017
The Ascent Range is launched. Featuring the Ascent Superlight 30, the range of products lay the way for a new era of backpack innovation in Lowe Alpine's 50th year. Also launched is the Heritage range – a vintage-style backpack that harks back to Lowe Alpine's traditional roots.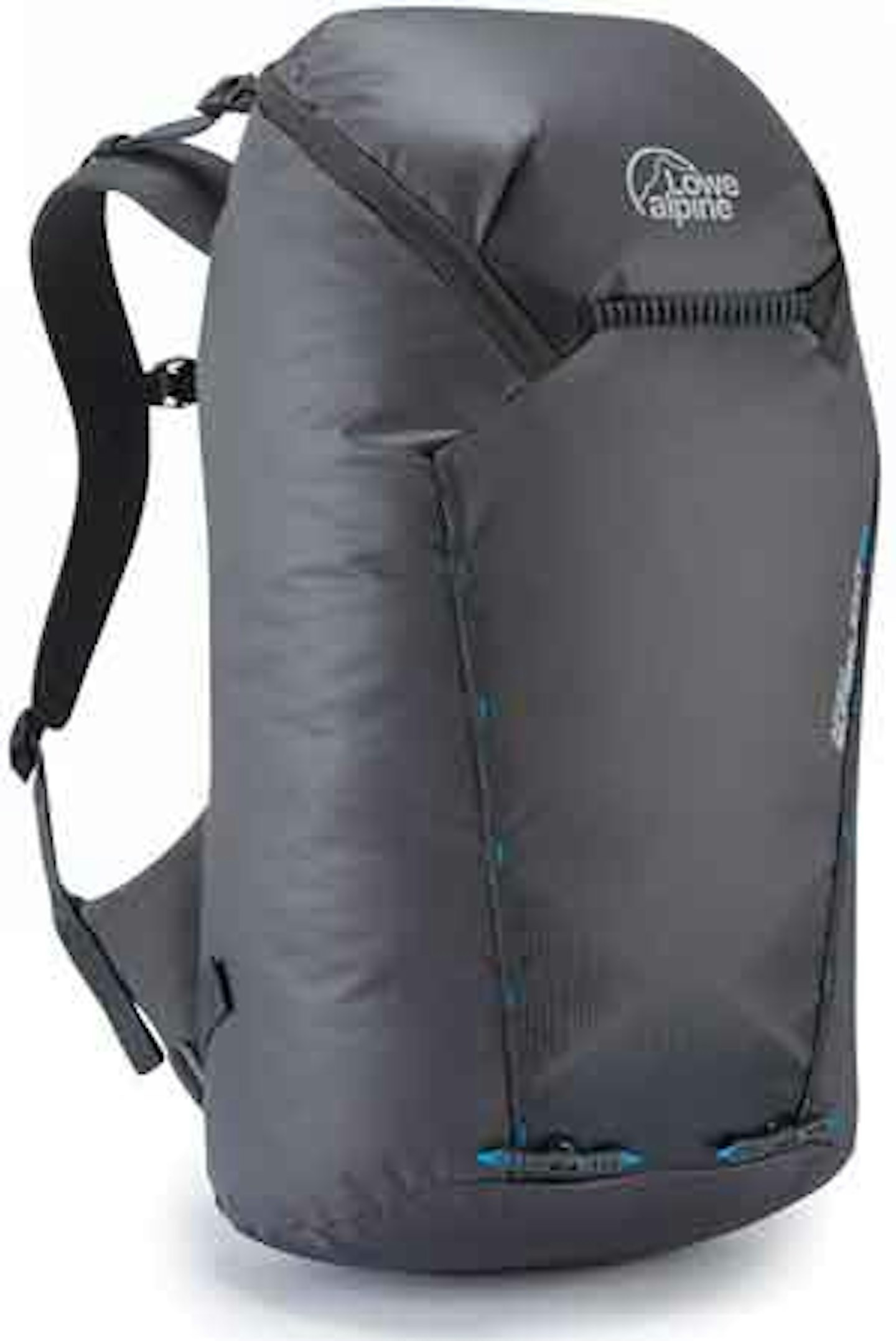 LOWE ALPINE - 50 YEARS OF FIRSTS
"Moments combine to make a lifetime. Products designed, routes ticked and summits conquered – we are the sum of our experiences."
Trail presents the complete story of the most iconic gear brand in the world.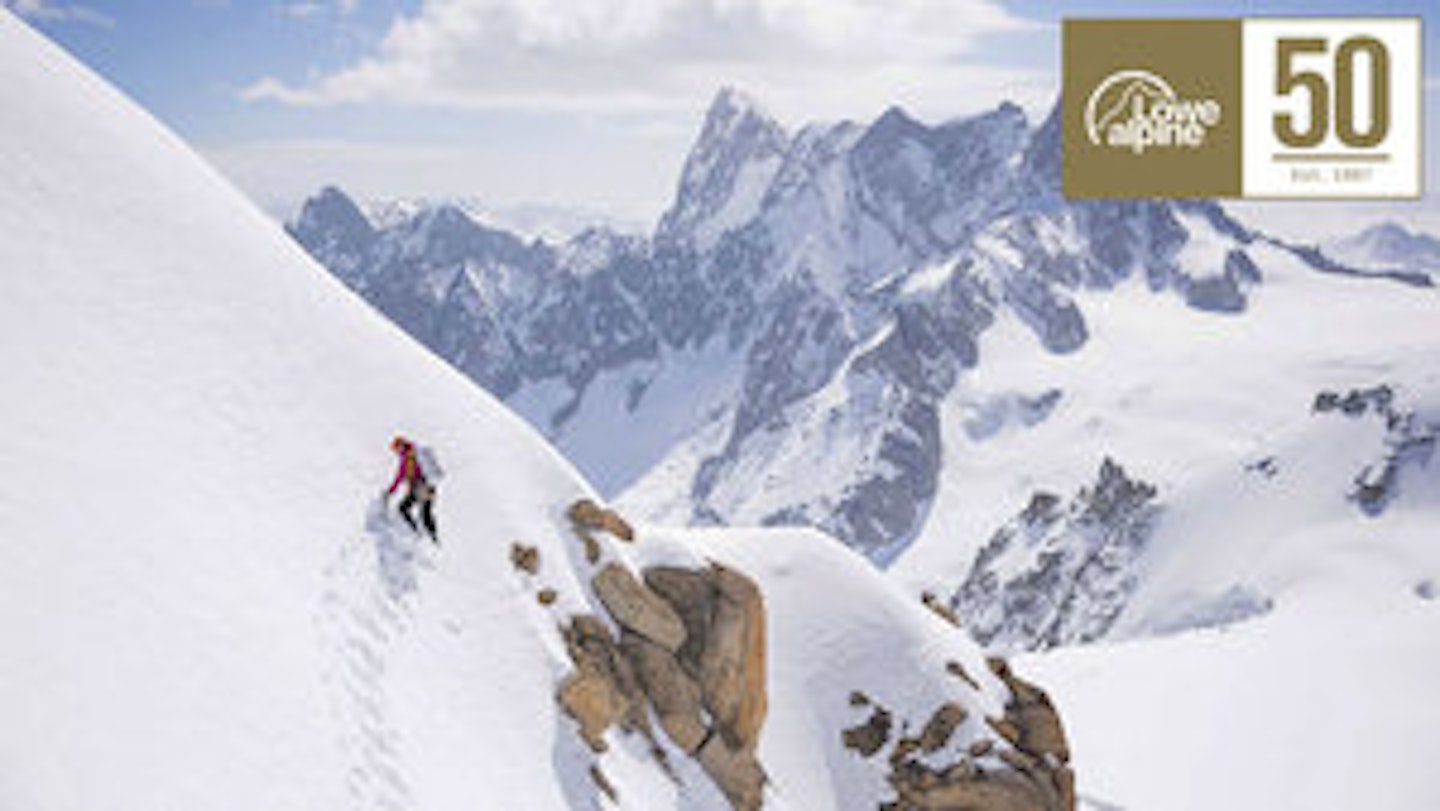 LOWE ALPINE: THE FUTURE
As the iconic brand enters its 50th year, it is both pushing the envelope... and returning to its roots.
Jun 15, 2017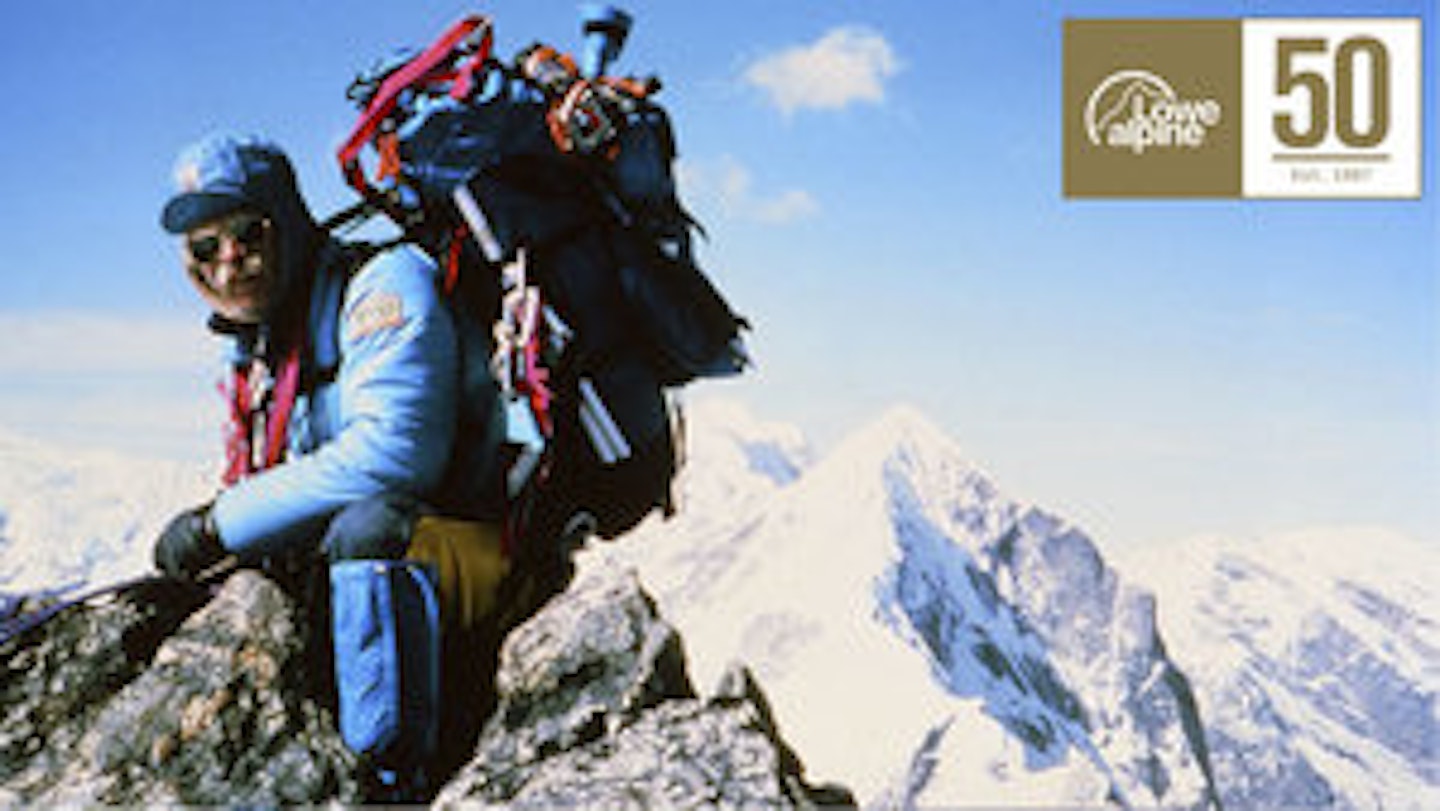 METANOIA
Jun 15, 2017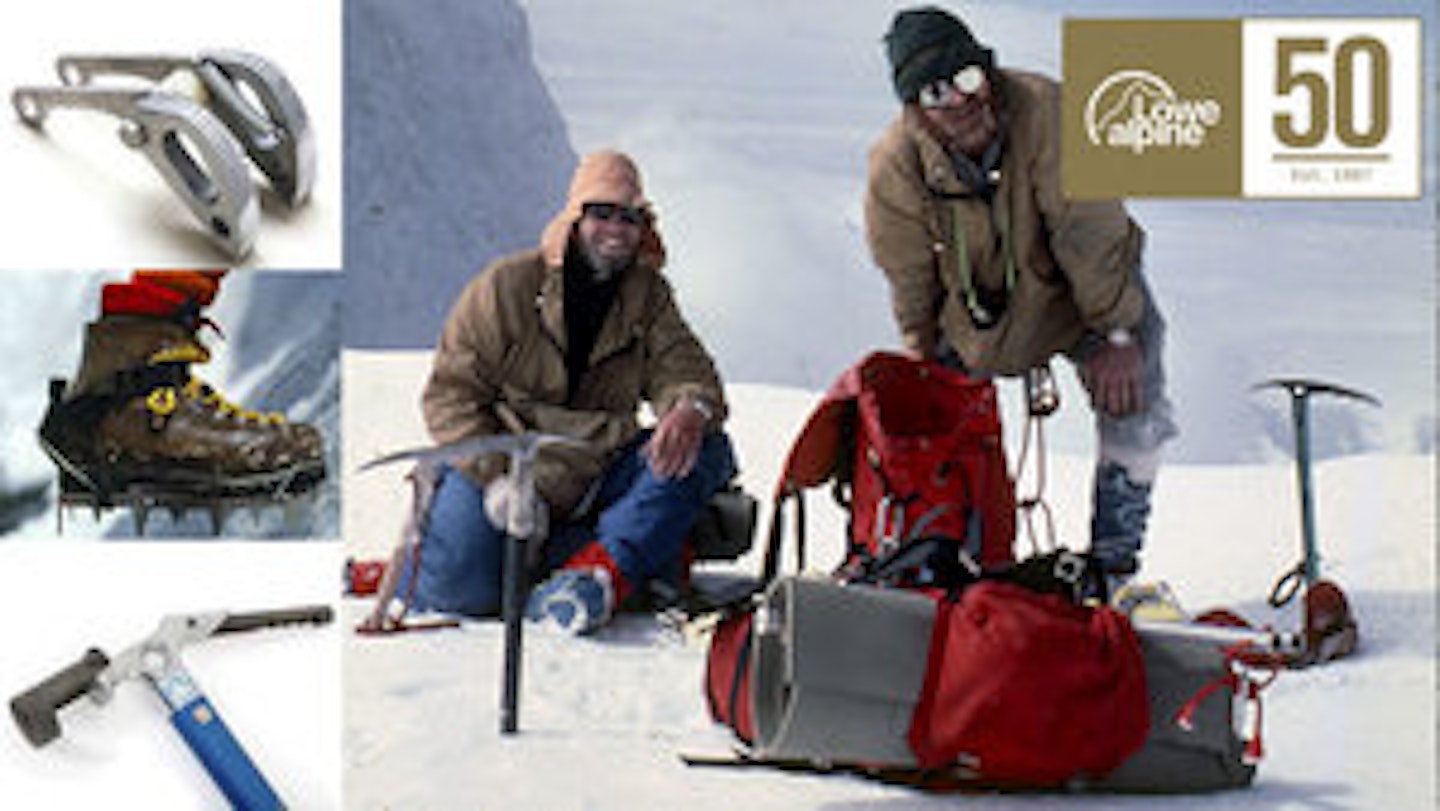 BORN OF ROCK AND ICE
The 1970s and 1980s saw a dizzying array of firsts from Lowe Alpine – from beginnings in a Utah basement to the very top of the world.
Jun 15, 2017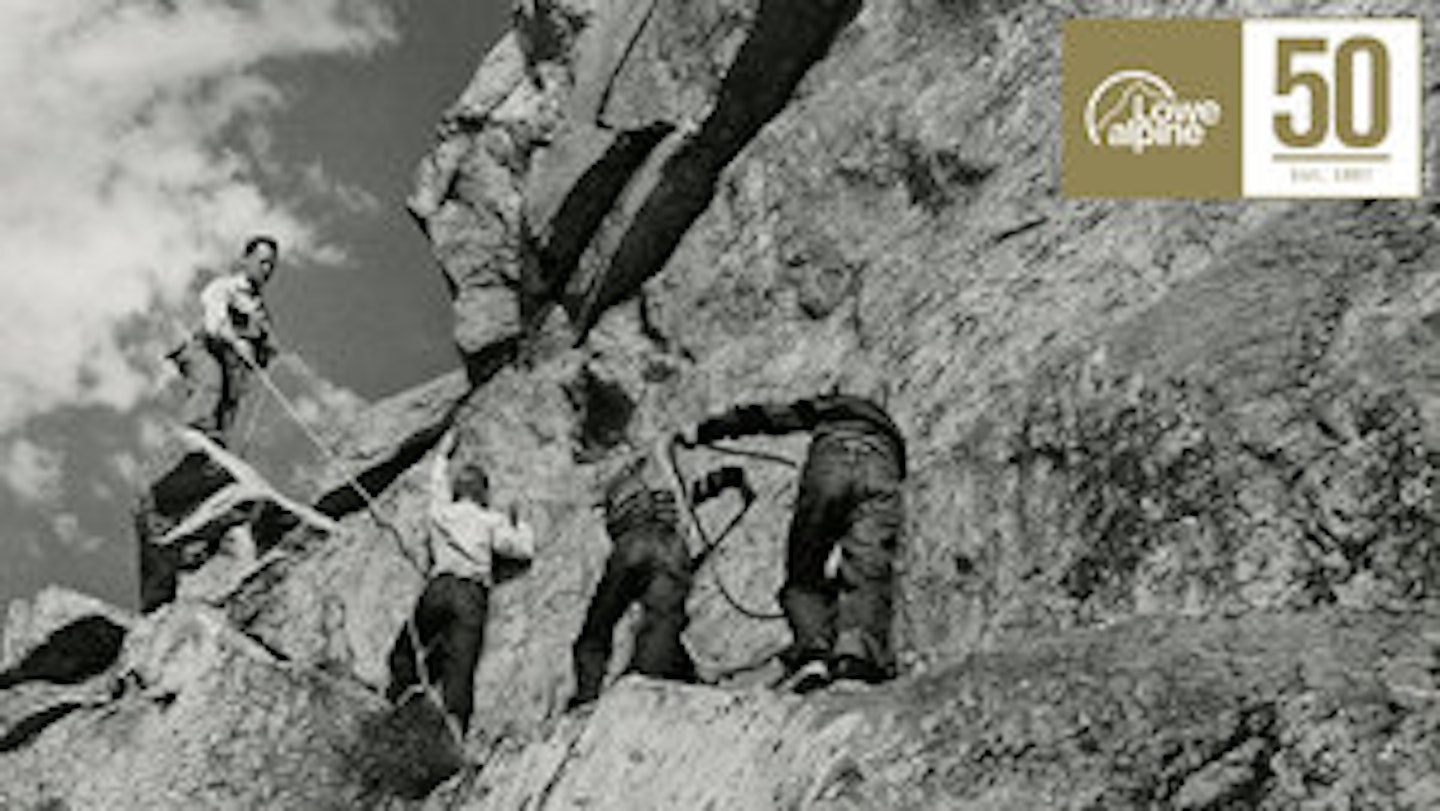 LOWE'S HIGH ADVENTURE BEGINS
The brand may have eventually changed the outdoor equipment world, but its story began with family – and an introduction to adventure that endured.
Jun 15, 2017
A short history of Lowe Alpine: 1934-2017
A SHORT HISTORY OF LOWE ALPINE: 1934-2017
The story of Lowe Alpine remains as surprising and extraordinary as ever. And it all started in a basement in Ogden, Utah in 1967.
Jun 15, 2017