The votes have been counted, the judges have had their say, and now it's time to reveal your top three mountain photographs of 2023.
1st place - Kat Lawman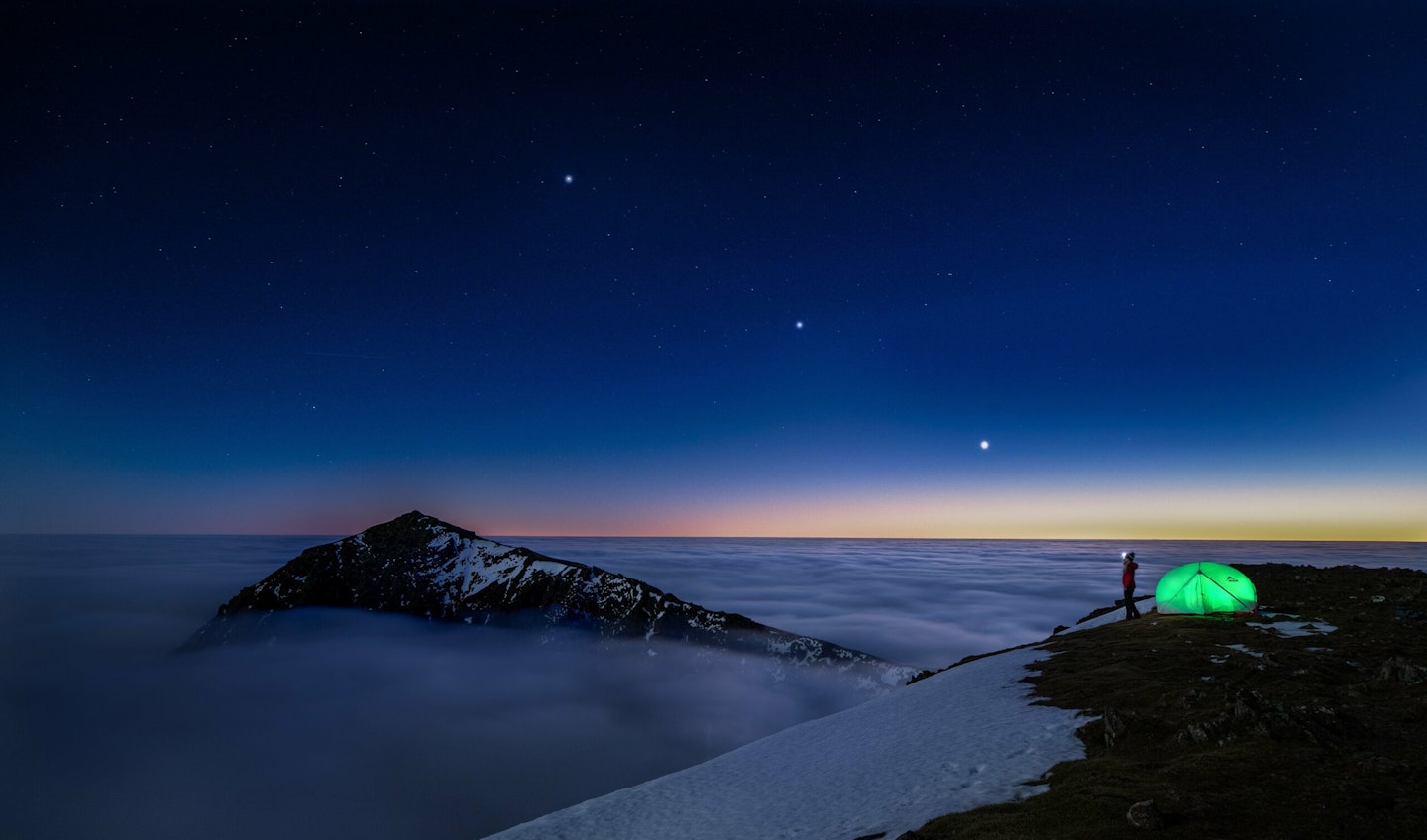 Kat's winning shot wowed the judges, as Jupiter, Saturn and Venus align with the camper's headtorch above a sublime SNOWDON cloud inversion.
When it comes to what makes a winning mountain photograph, there is no set formula. Previous winning photos have captured every part of the UK's mountains, at all times of day, from summer to winter and everything in between. What every winning image does have in common though, is an ability to evoke a feeling of being out there, high and wild. And there's much more to a mountain photograph than any other landscape image: namely the sheer effort it took to get there, and the elements endured to wait for that perfect moment. This year's winning image captures Jupiter, Saturn and Venus aligning in a magical moment that connects the wild camper on top of Garnedd Ugain with the three planets beyond; while Snowdon peeks through the sea of cloud.
What the judges say:
Louise Parker, Trail art editor: "I love the peaceful quality above the clouds, halfway to space. The tent and headtorch aligned with the planets, and the mountain breaking the horizon, all makes for a truly superb composition. And that blue!"
Chris Upton, Fujifilm ambassador: "A highly impactful shot. The inversion brings a minimalist feel to the image, and the colour contrast of blue with the green lit tent works very well."
Stephen Govier, public voter: "My vote went to this incredible image, as I see something new and thought-provoking every time I look at it."
Kat wins: FUJIFILM X-T4* + XF18-55mm, PLUS a £500 MPB voucher
2nd place - Padam Gurung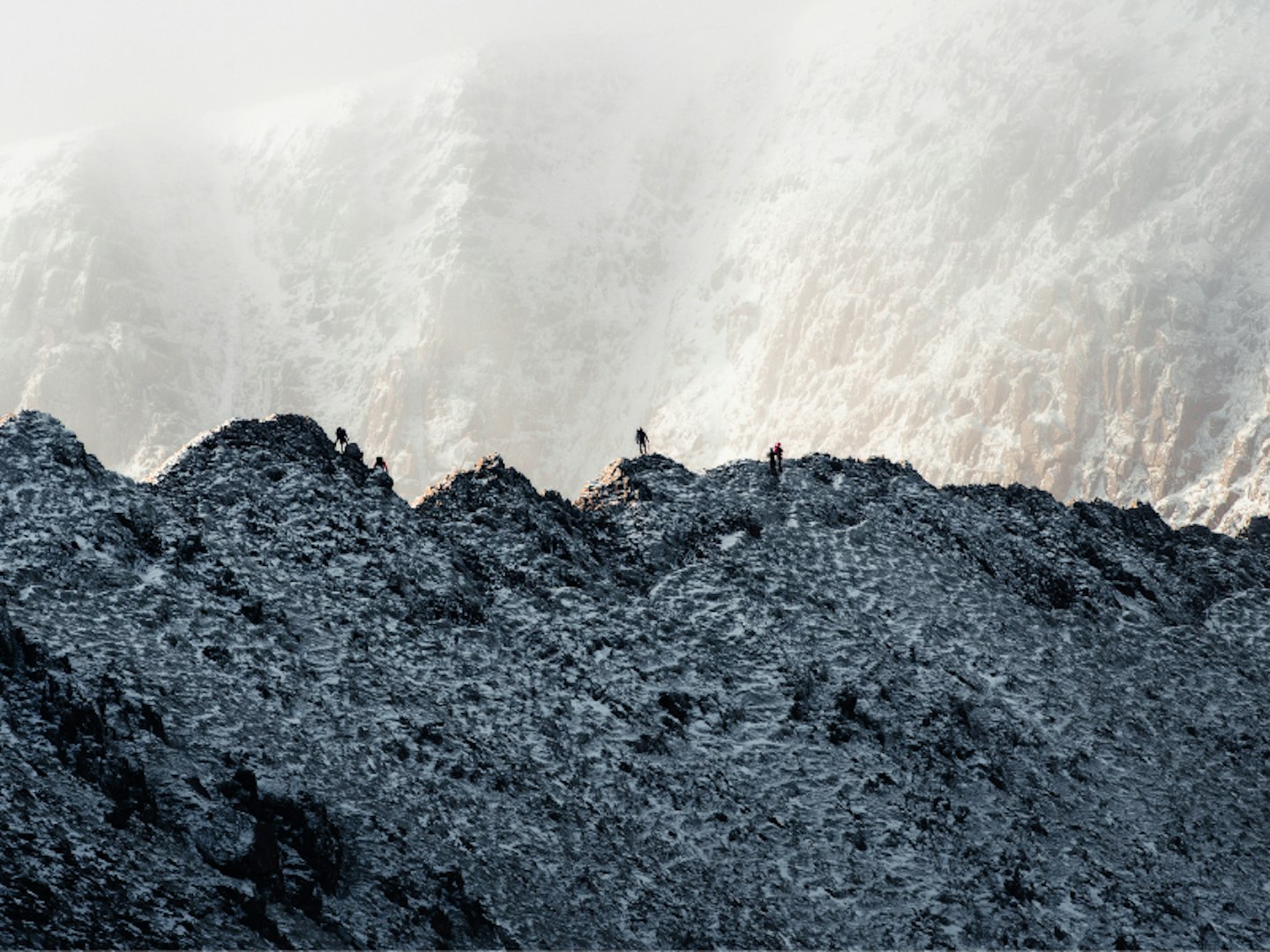 This image perfectly captures the beauty, scale and adventure of crossing STRIDING EDGE in the Lake District on a wintry day.
"As I was heading towards Striding Edge in the morning, people were already walking on the ridge," explains Padam Gurung. "The sun hitting the cliff covered it with light, atmospheric clouds caused a silhouette of the edge, and there were people walking on it, so I grabbed my camera and took shots in various compositions. "I would call myself an enthusiast photographer and I learned photography through friends, YouTube and social media. I am a member of the Armed Forces (Gurkha), originally from Nepal, currently settled in Catterick Garrison, North Yorkshire, serving in the Military Provost Guard Service (MPGS). Since I have come from the Himalayas I absolutely love mountains, and have trekked many places in Nepal, including Everest, Annapurna and Langtang, and parts of the UK too."
What the judges say:
 Nadir Khan, adventure photographer: "The scale and beauty of our mountains is perfectly captured, and the choice of lens to bring the background closer really works."
Tom Bailey, Trail photographer: "This conveys the huge challenge of climbing a mountain, and has just enough snow to bring out all that detail."
Padam wins: FUJIFILM X-S10* + XF18-55mm, PLUS a £250 MPB voucher
3rd place - Luke Gage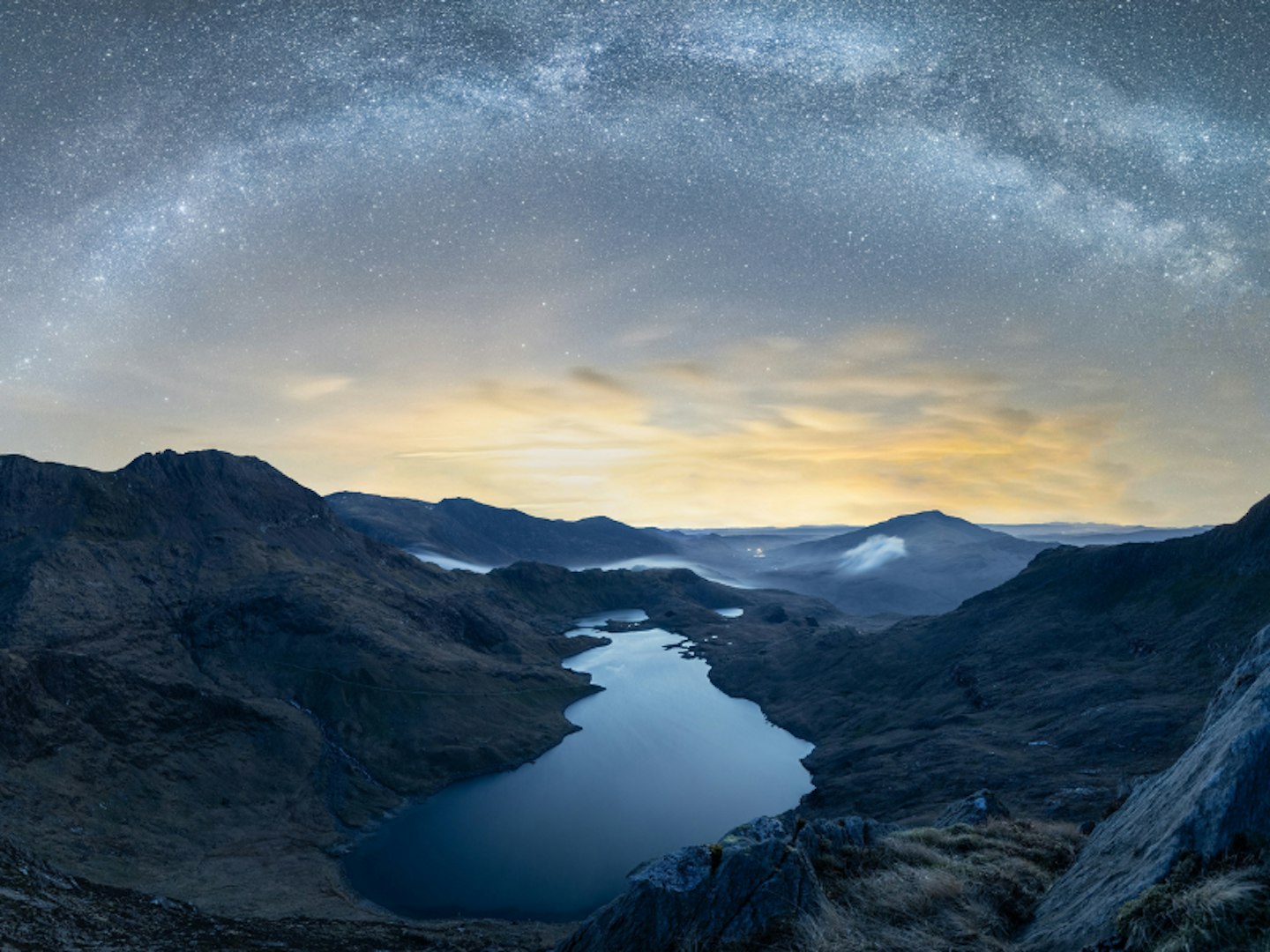 Patience, superb conditions and technical skills combine to capture the Milky Way over LLYN LLYDAW.
"When I look at this photo it brings back all the memories from the night it was taken," says Luke Gage. "The exhausting walk to reach Bwlch Ciliau just below Snowdon's summit after a 10-hour shift, and the waiting around, freezing cold, for several hours for the clouds to clear. It was tough, but the joy when you capture an image exactly how you imagined it makes it all worthwhile. "I work full-time in retail and on my days off I am usually on or near the mountains. I have been hiking up mountains ever since I got my first car 16 years ago, with Snowdonia less than 30 minutes away from my house. I instantly fell in love with climbing and the satisfaction you get when you reach a summit. My passion for the mountains inspired me to take up photography, so about 5 years ago I got my first DSLR and immediately loved capturing the beautiful scenery and sharing my images for others to see. Now I rarely leave the house without taking a camera with me. I'm over the moon to have won 3rd place!"
What the judges say:
Chris Upton: "A fabulous image. So much impact, with the arch of the Milky Way and the mist in the background adding an important element. Perfect exposure, sharp throughout and great composition."
Nadir Khan: "An awe-inspiring image of the Milky Way from Snowdon. You feel transported to that beautiful night to gaze in wonder at the cosmos from our little planet."
Luke wins: FUJIFILM X-T30 II + XF18-55mm PLUS a £100 MPB voucher