See what's inside the new December 2022 issue of Trail - the UK's best-selling hillwalking and hiking magazine
Includes the 2022 Winter Gear Guide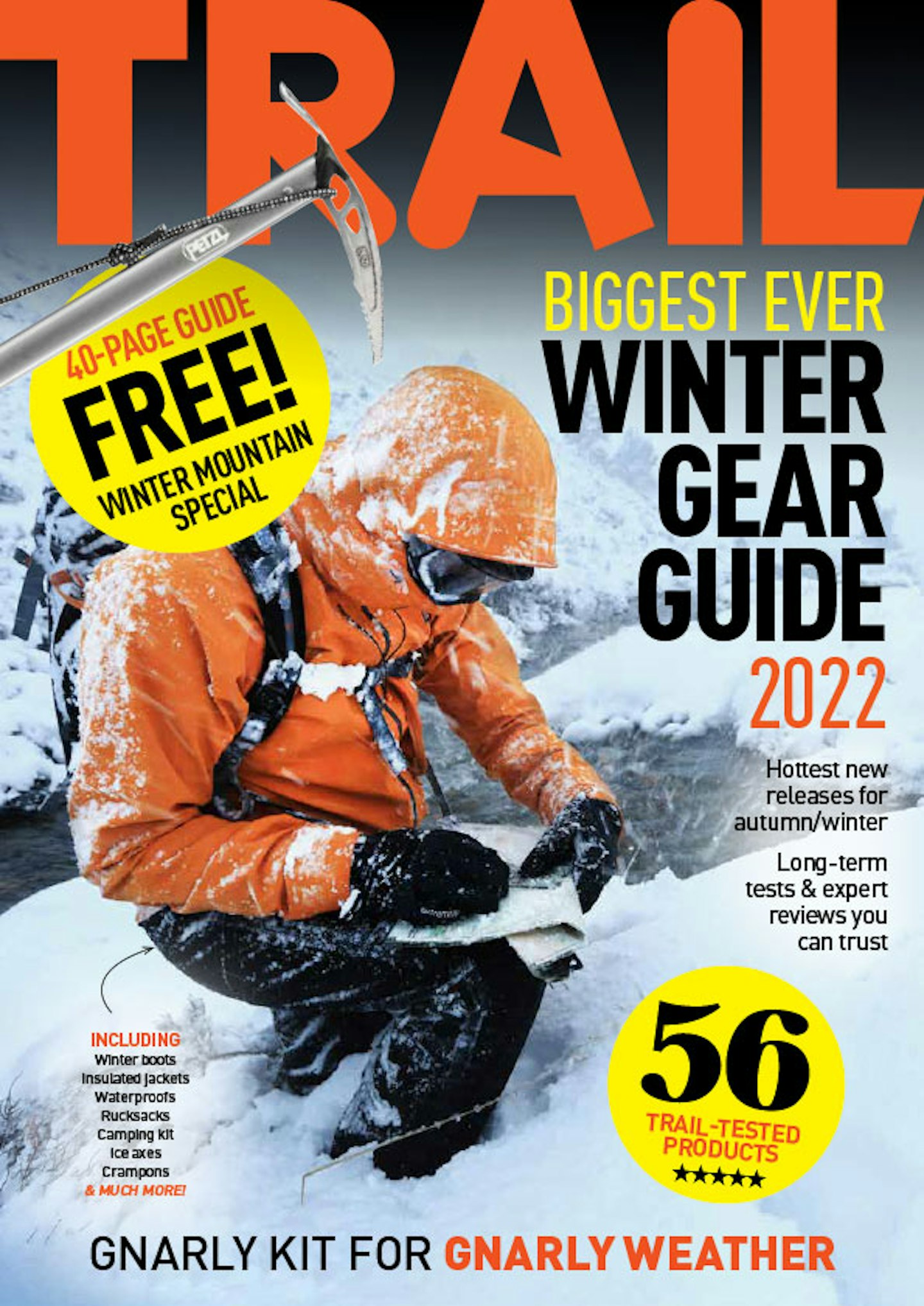 Articles in this issue of Trail magazine...
Northern Highlands
The Loch Ness 360°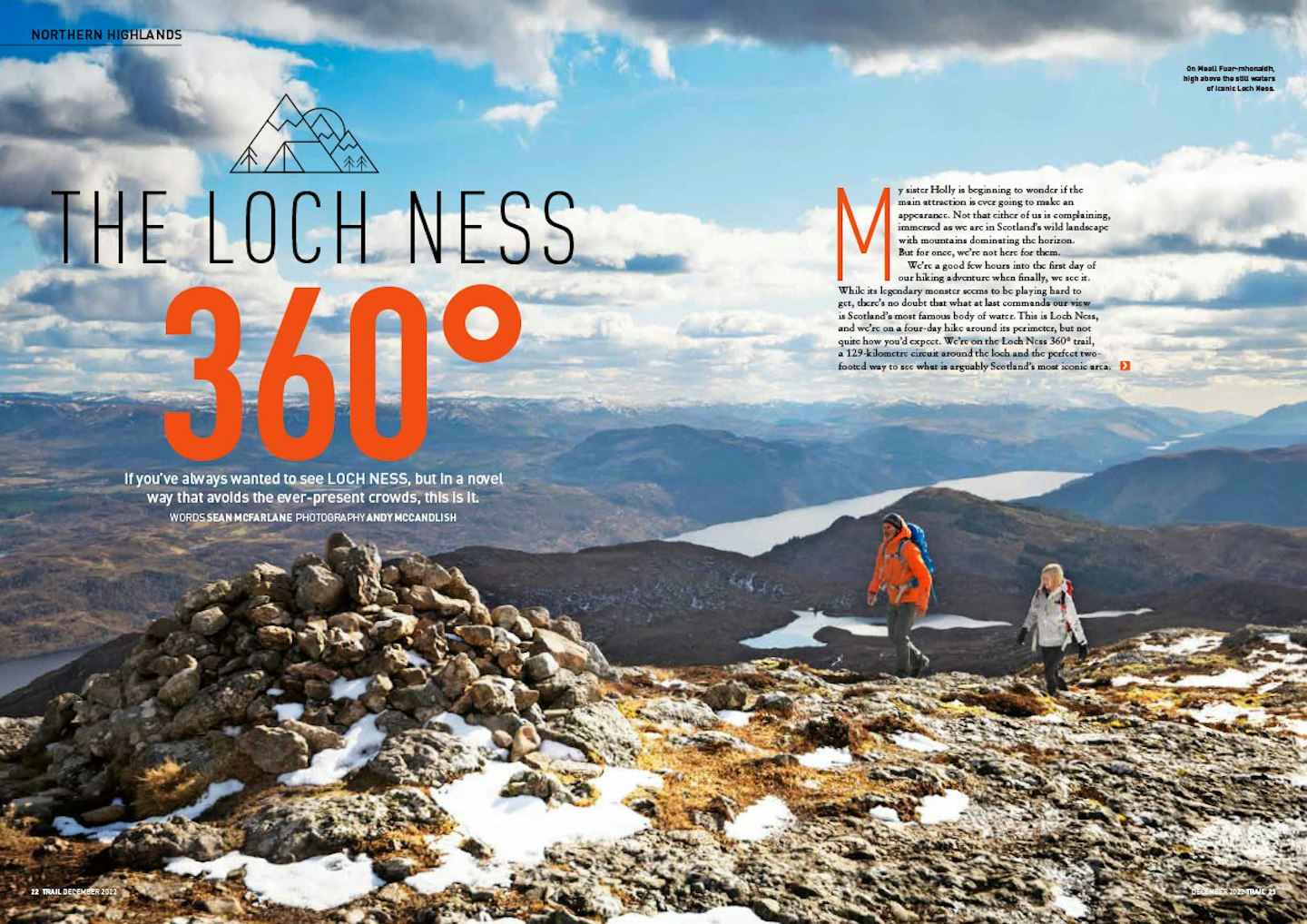 'If you've always wanted to see Loch Ness, but in a novel way that avoids the ever-present crowds, this is it.'

 SEAN MCFARLANE
Lake District
The Mystery of the Smuggler's Mountain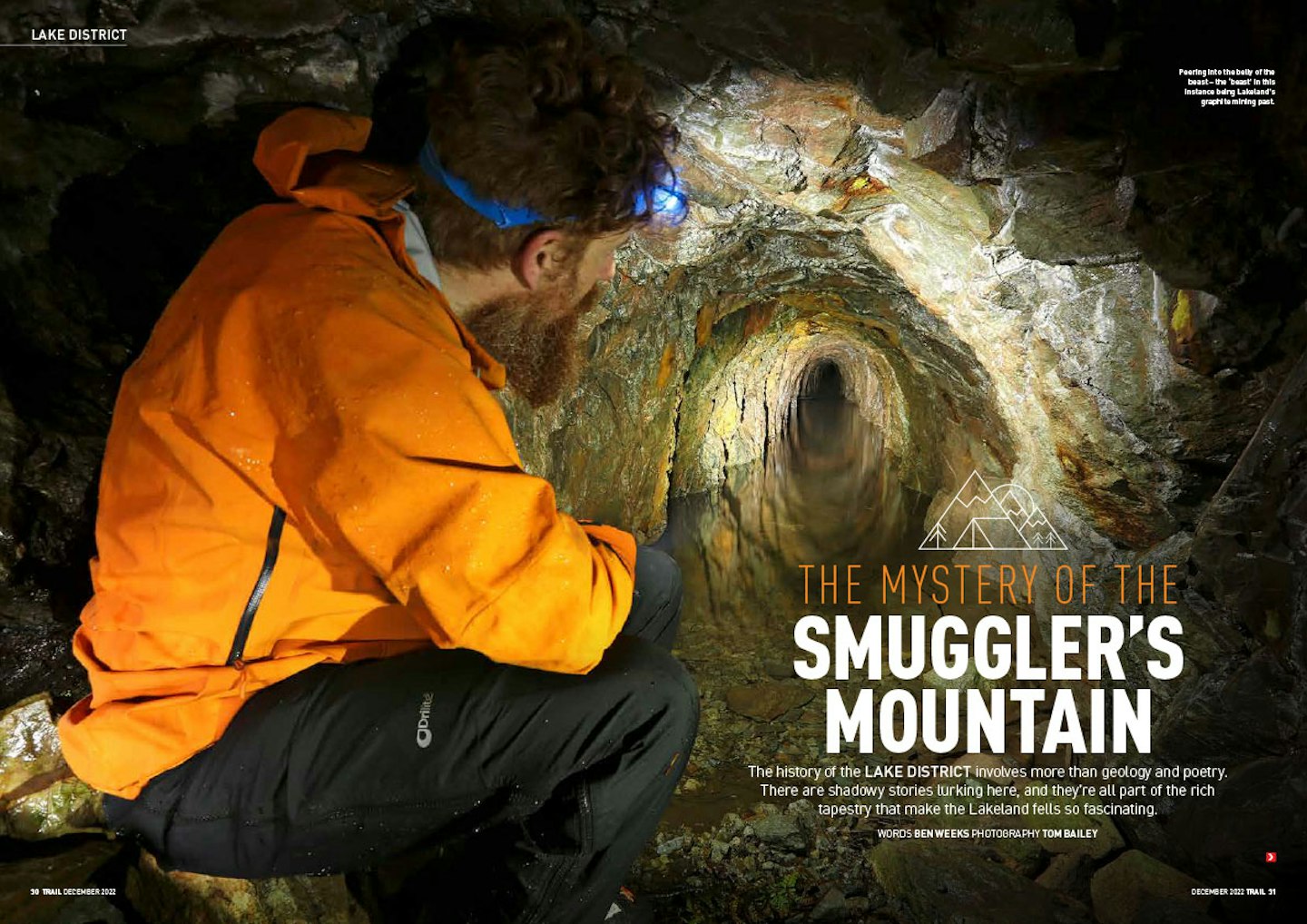 'The history of the Lake District involves more than geology and poetry. There are shadowy stories lurking here, and they're all part of the rich tapestry that make the Lakeland fells so fascinating.'

Ben Weeks
Pub walks
The Centre of the Hillwalking Universe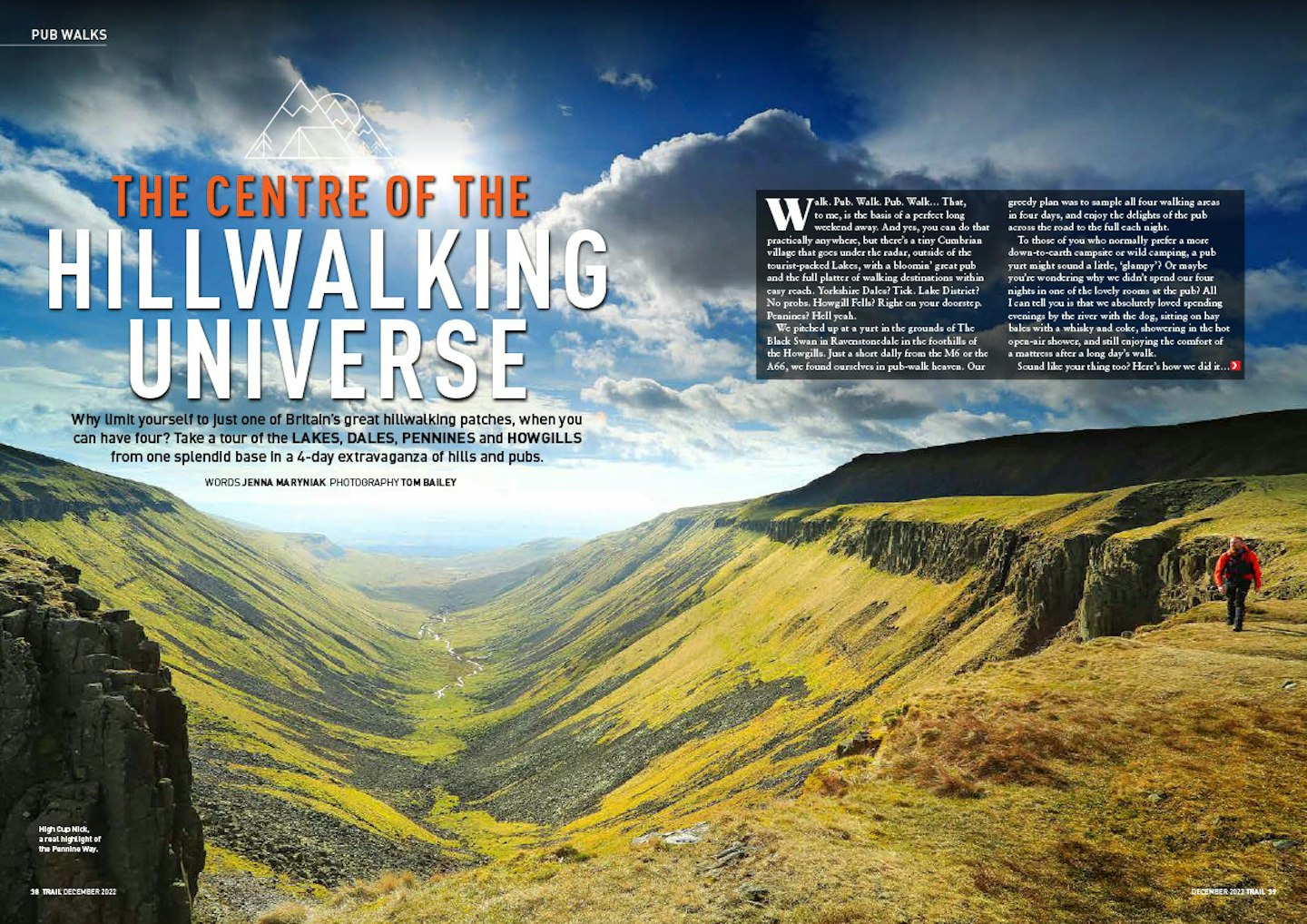 'Why limit yourself to just one of Britain's great hillwalking patches, when you can have four? Take a tour of the Lakes, Dales, Pennines and Howgills from one splendid base in a 4-day extravaganza of hills and pubs.'

Jenna Maryniak
Mountain bothies
Home in the Hills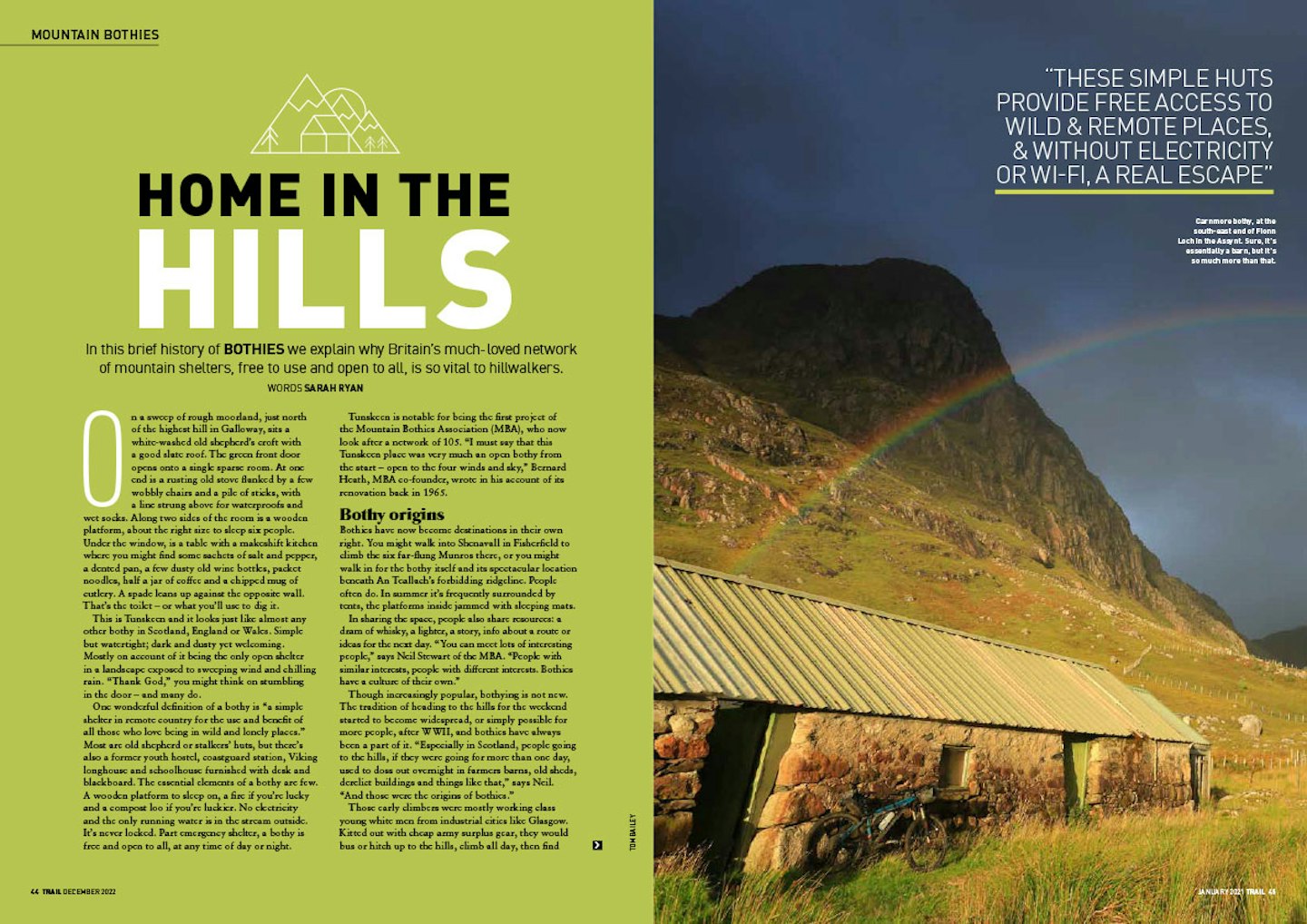 'In this brief history of bothies we explain why Britain's much-loved network of mountain shelters, free to use and open to all, is so vital to hillwalkers.'

Sarah Ryan
Haunted Highlands
House of Horrors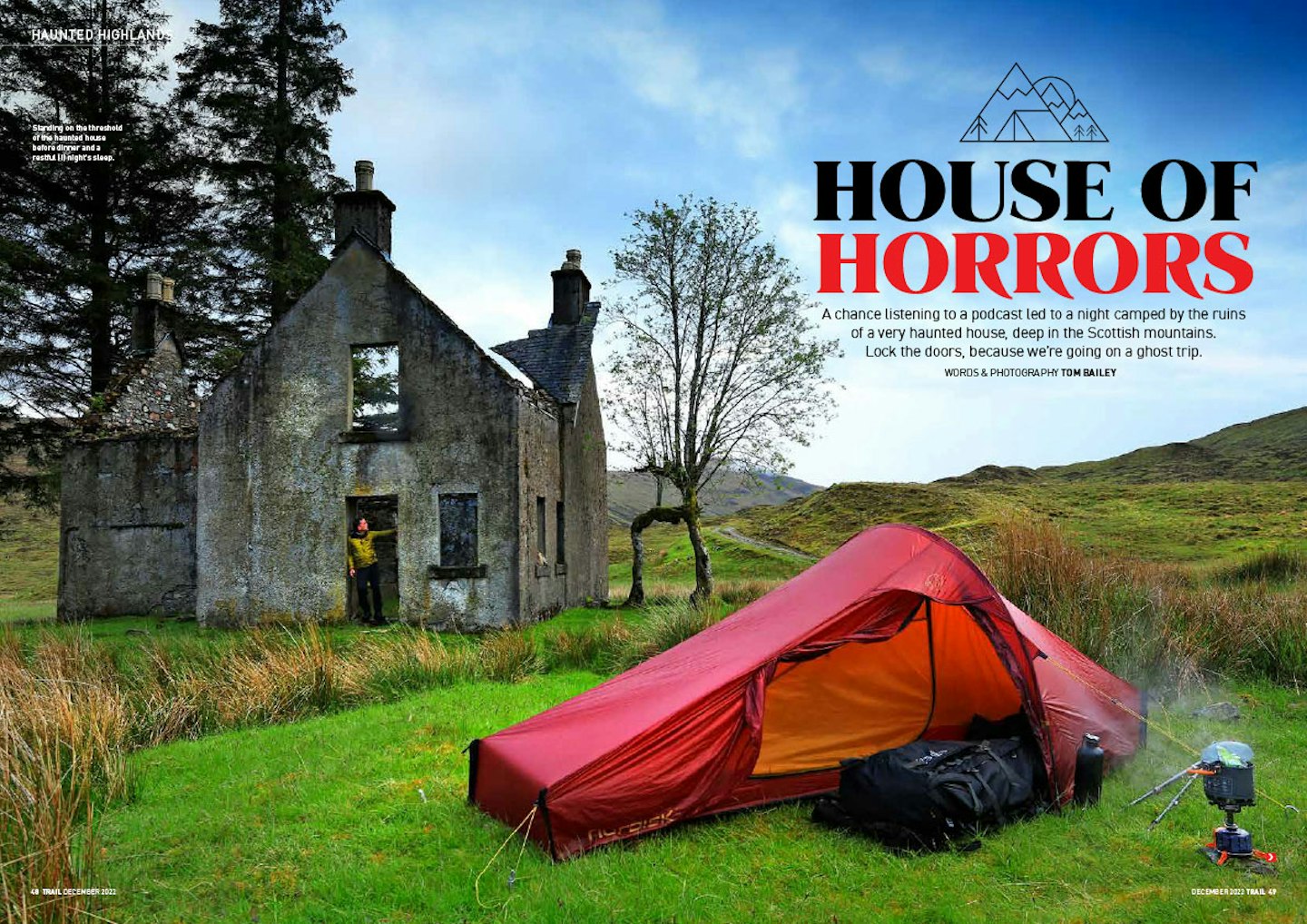 'A chance listening to a podcast led to a night camped by the ruins of a very haunted house, deep in the Scottish mountains. Lock the doors, because we're going on a ghost trip.'

Tom Bailey
French Alps
A French Affair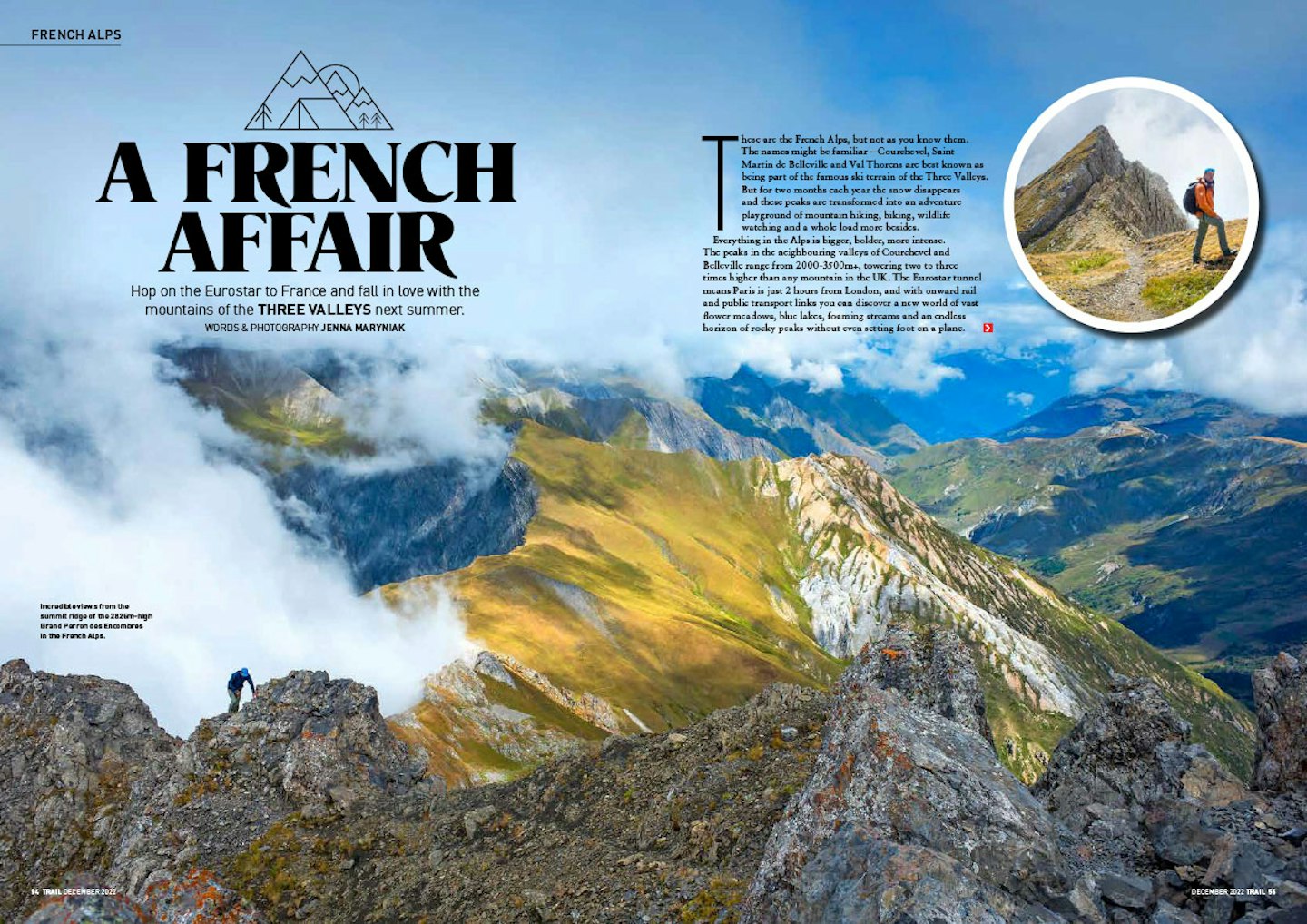 'Hop on the Eurostar to France and fall in love with the mountains of the Three Valleys next summer.'

Jenna Maryniak
Also in this issue of Trail magazine...
Tips, skills and know-how, in-depth expert gear advice, and mapped mountain routes for you to explore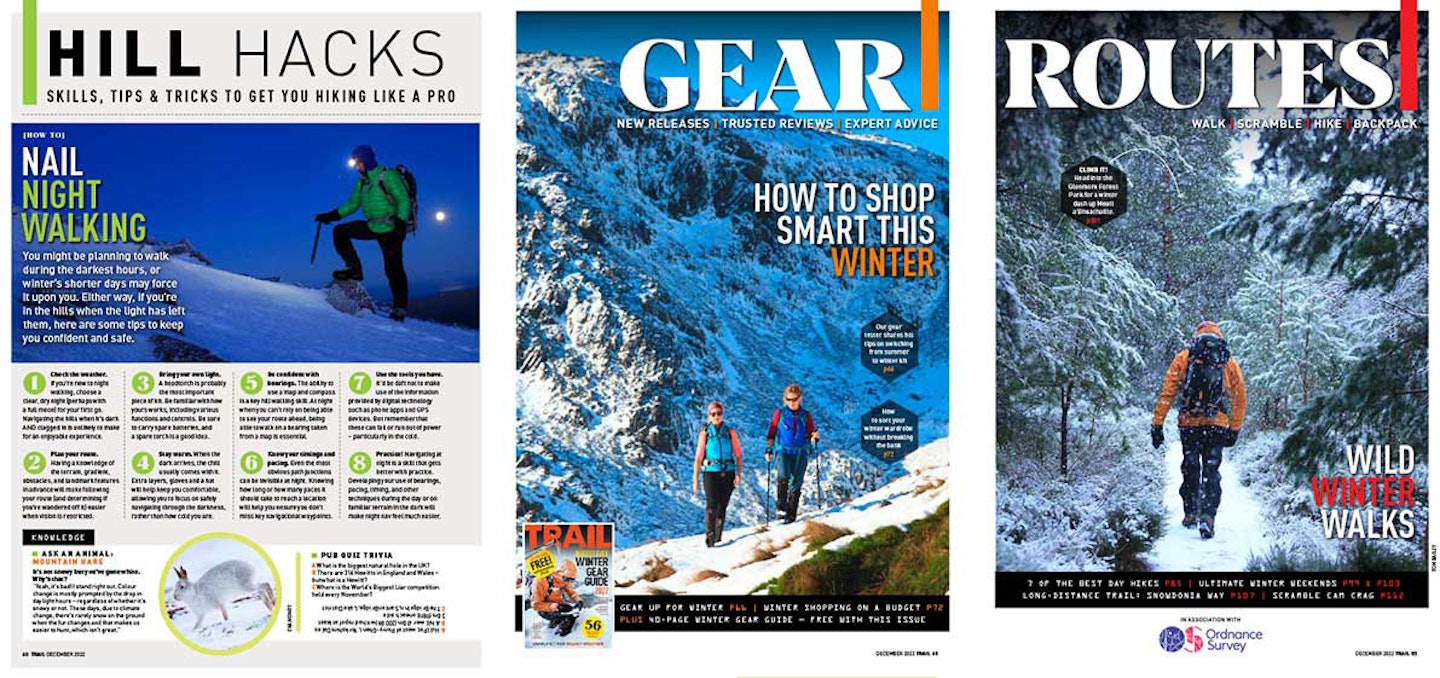 And much, much more...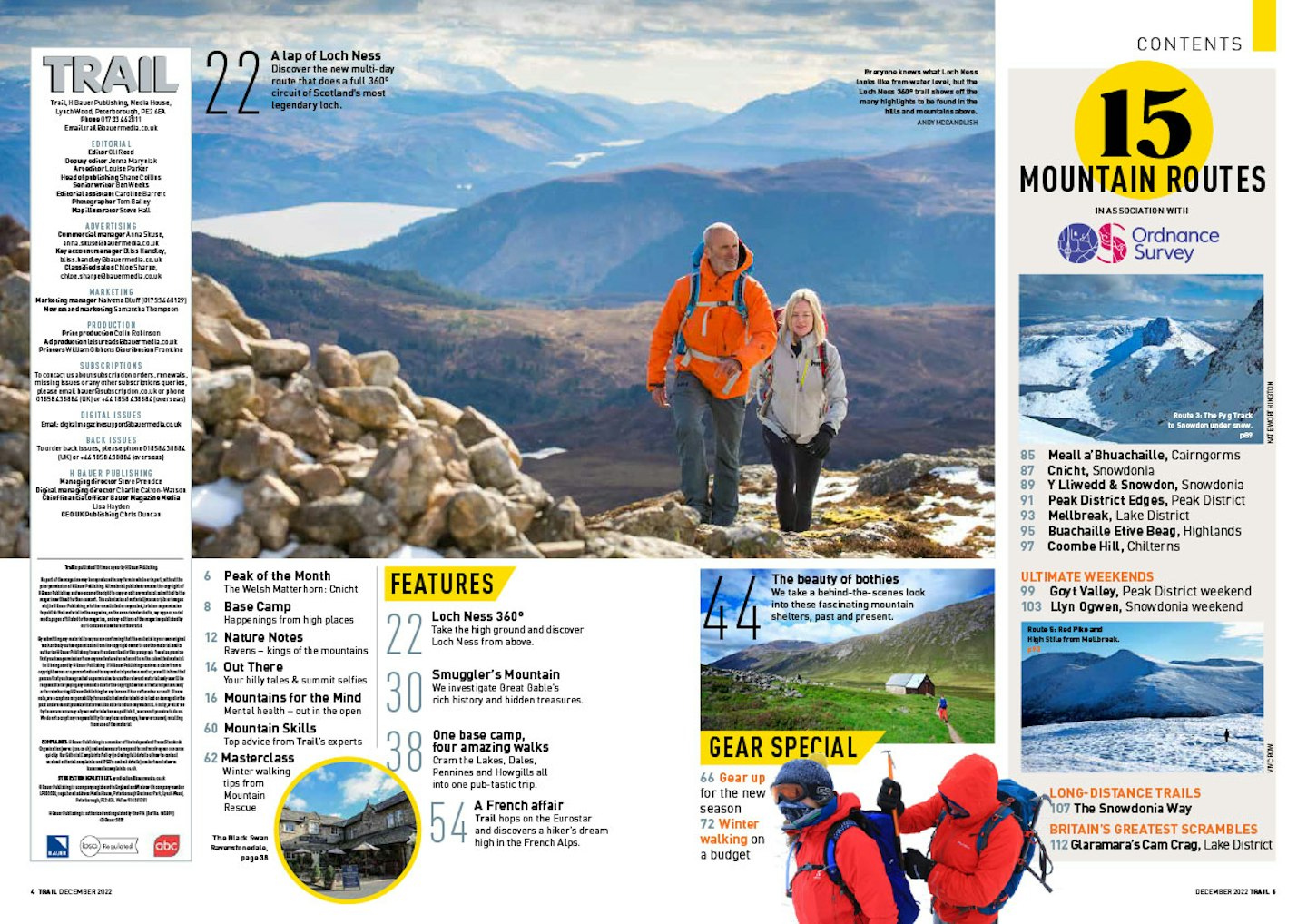 You can find all of this and more in the new December 2022 issue of Trail magazine - the UK's best-selling hillwalking publication. On sale from Thursday 27th October.