Articles in this issue...
Articles in this issue...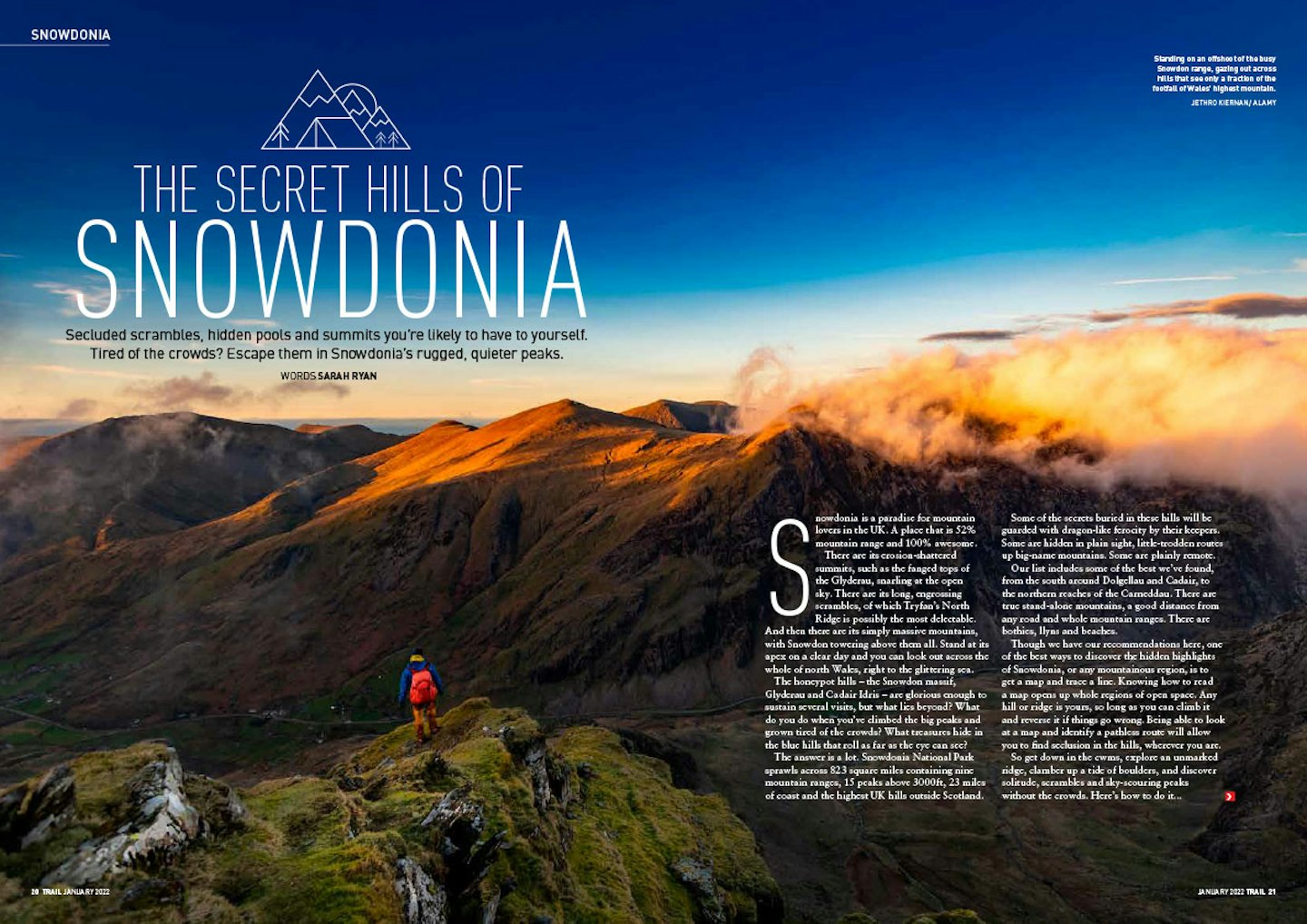 1 of 5
The secret hills of Snowdonia
Secluded scrambles, hidden pools and summits you're likely to have to yourself. Tired of the crowds? Escape them in Snowdonia's rugged, quieter peaks.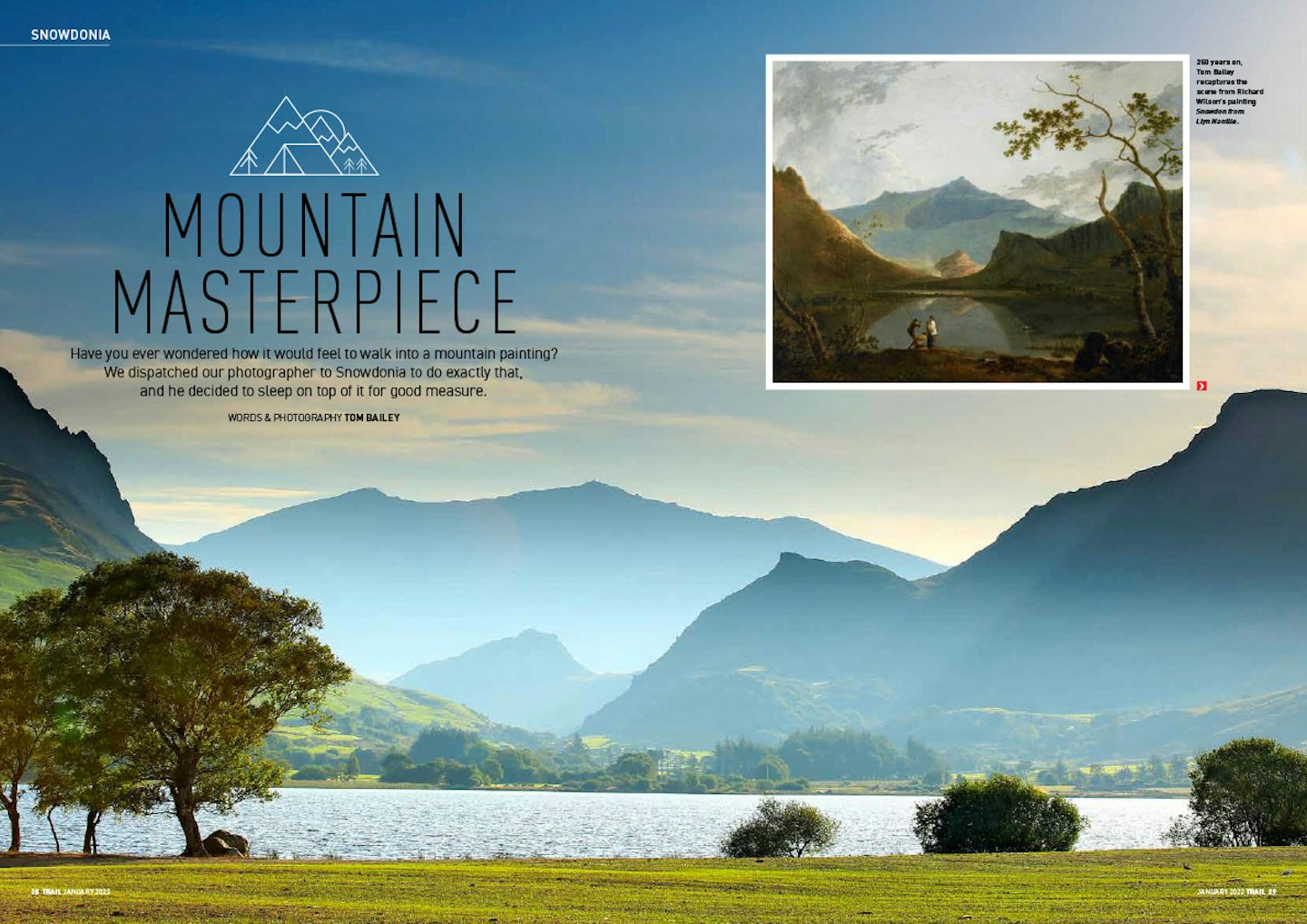 2 of 5
Mountain masterpiece
Have you ever wondered how it would feel to walk into a mountain painting? We dispatched our photographer to Snowdonia to do exactly that, and he decided to sleep on top of it for good measure.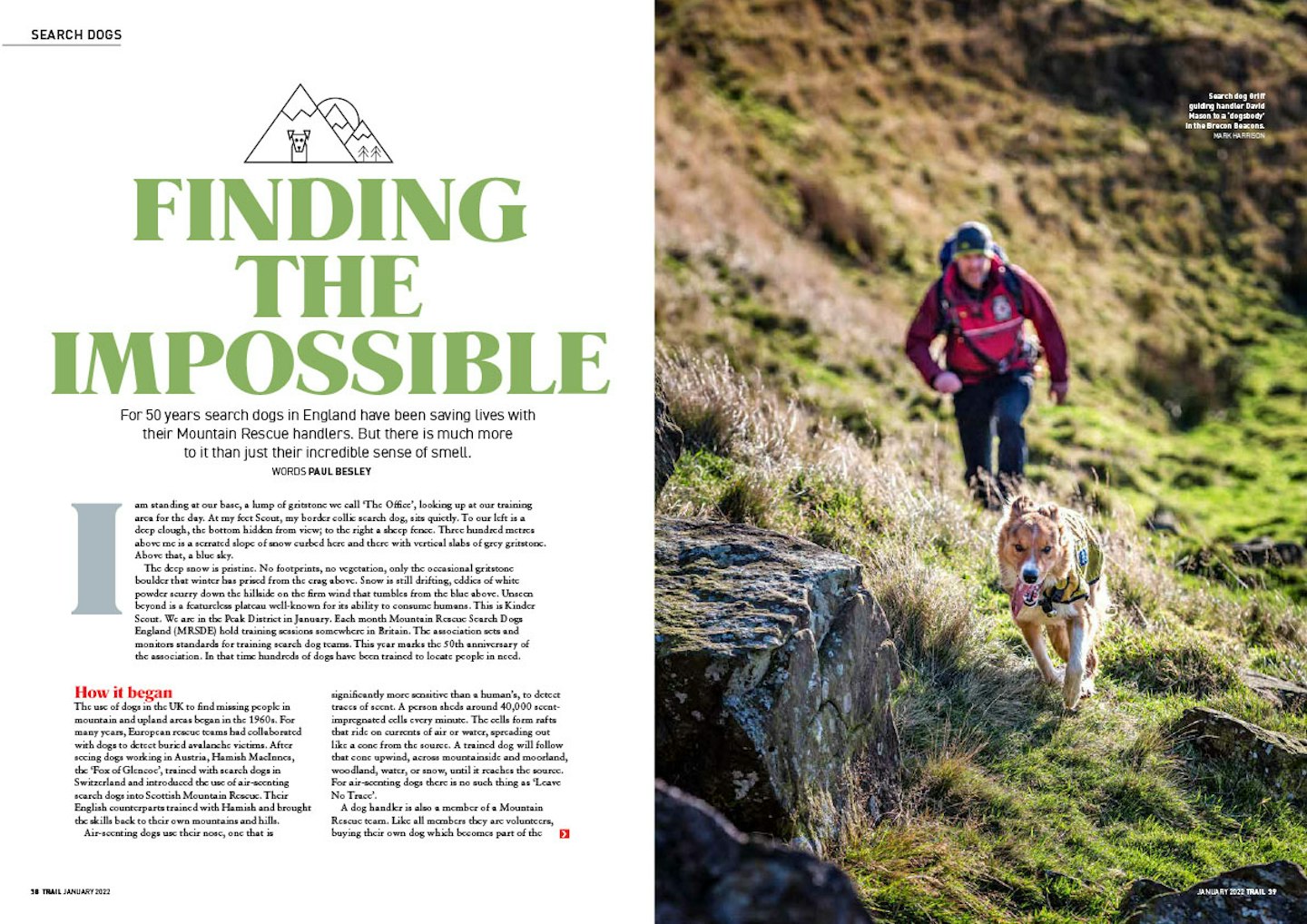 3 of 5
Finding the impossible
For 50 years search dogs in England have been saving lives with their Mountain Rescue handlers. But there is much more to it than just their incredible sense of smell.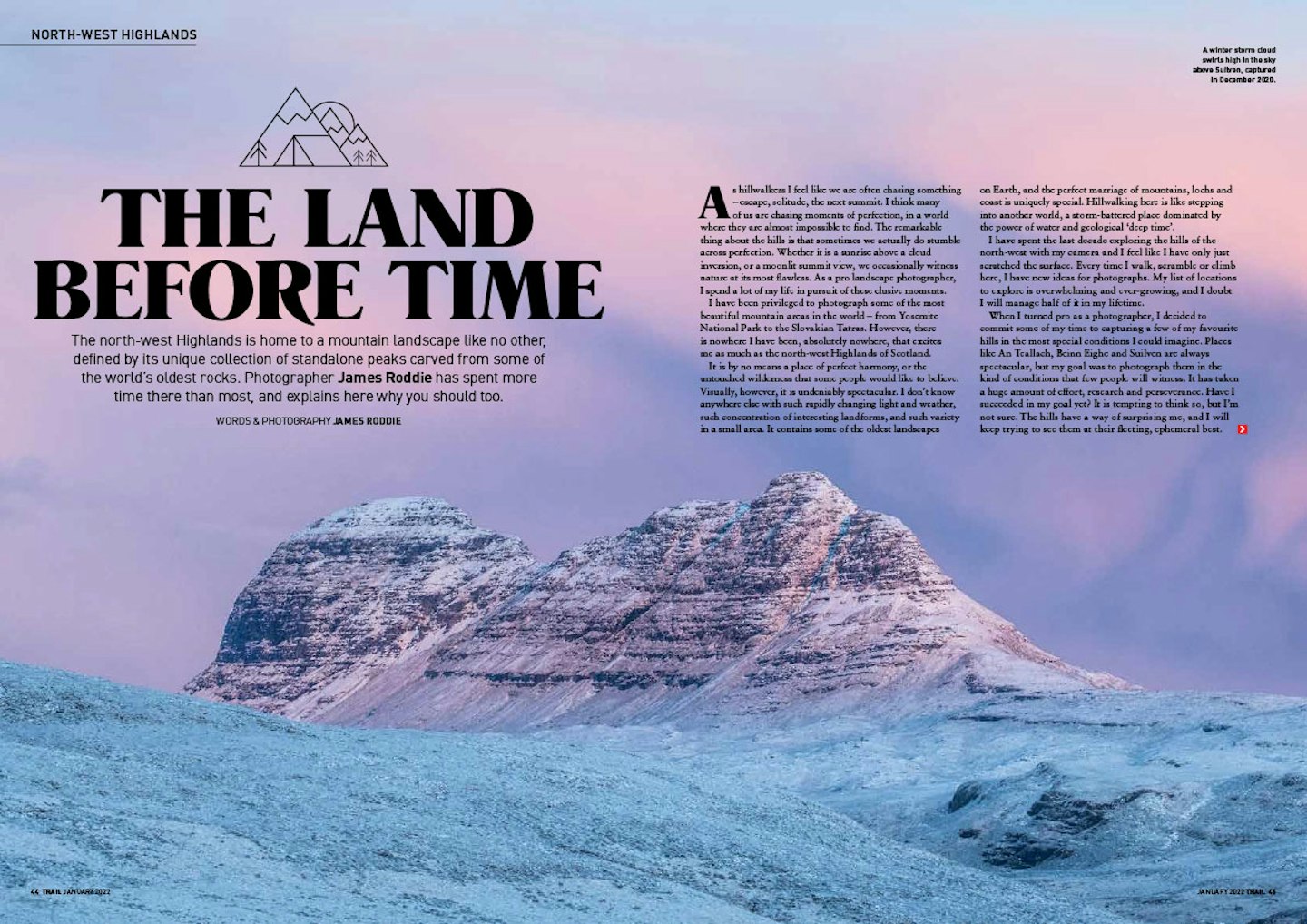 4 of 5
The land before time
The north-west Highlands is home to a mountain landscape like no other, defined by its unique collection of standalone peaks carved from some of the world's oldest rocks. Photographer James Roddie has spent more time there than most, and explains here why you should too.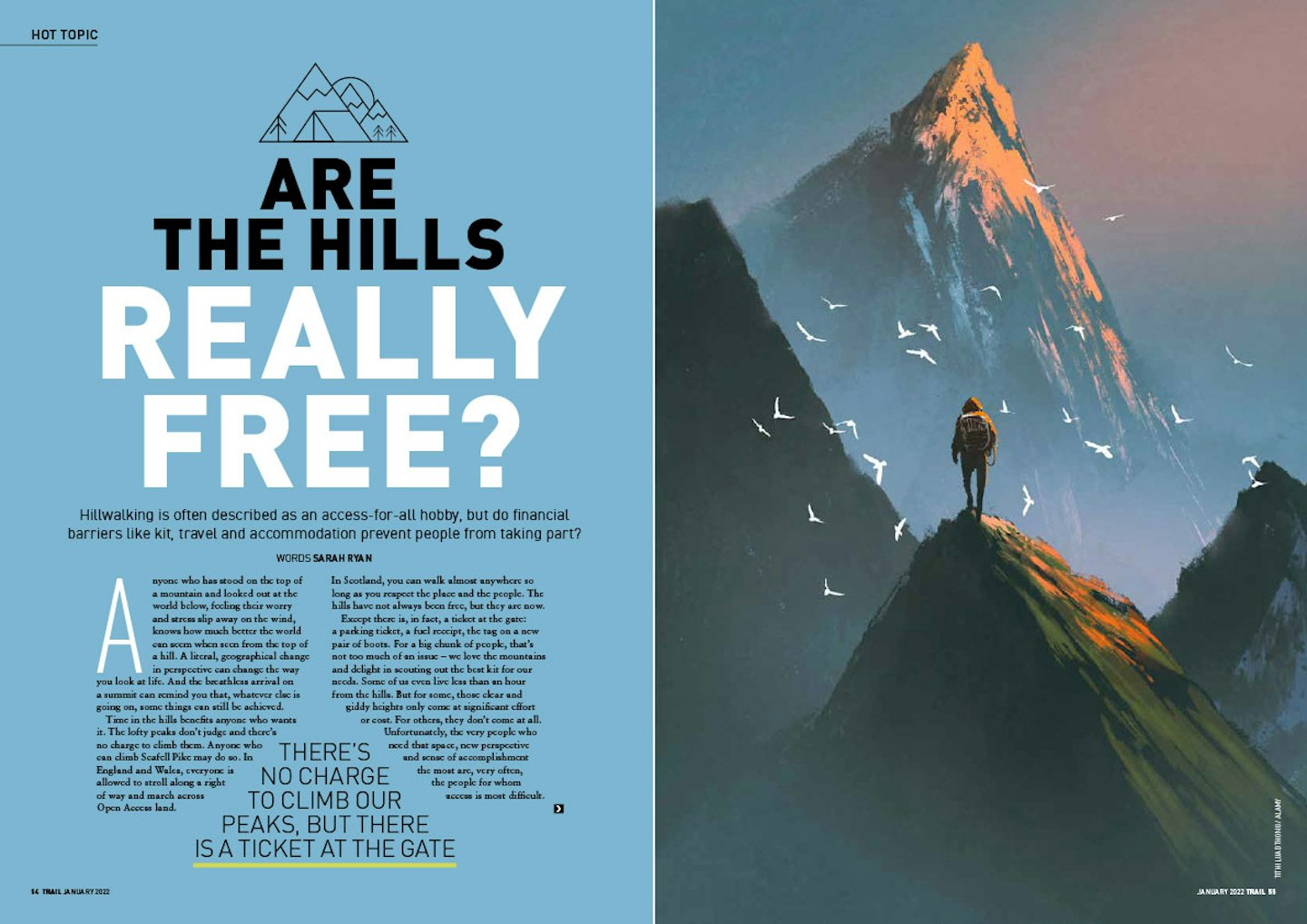 5 of 5
Are the hills really free?
Hillwalking is often described as an access-for-all hobby, but do financial barriers like kit, travel and accommodation prevent people from taking part?
Plus...
Tips, skills and know-how | In-depth expert gear advice | Mapped mountain routes for you to explore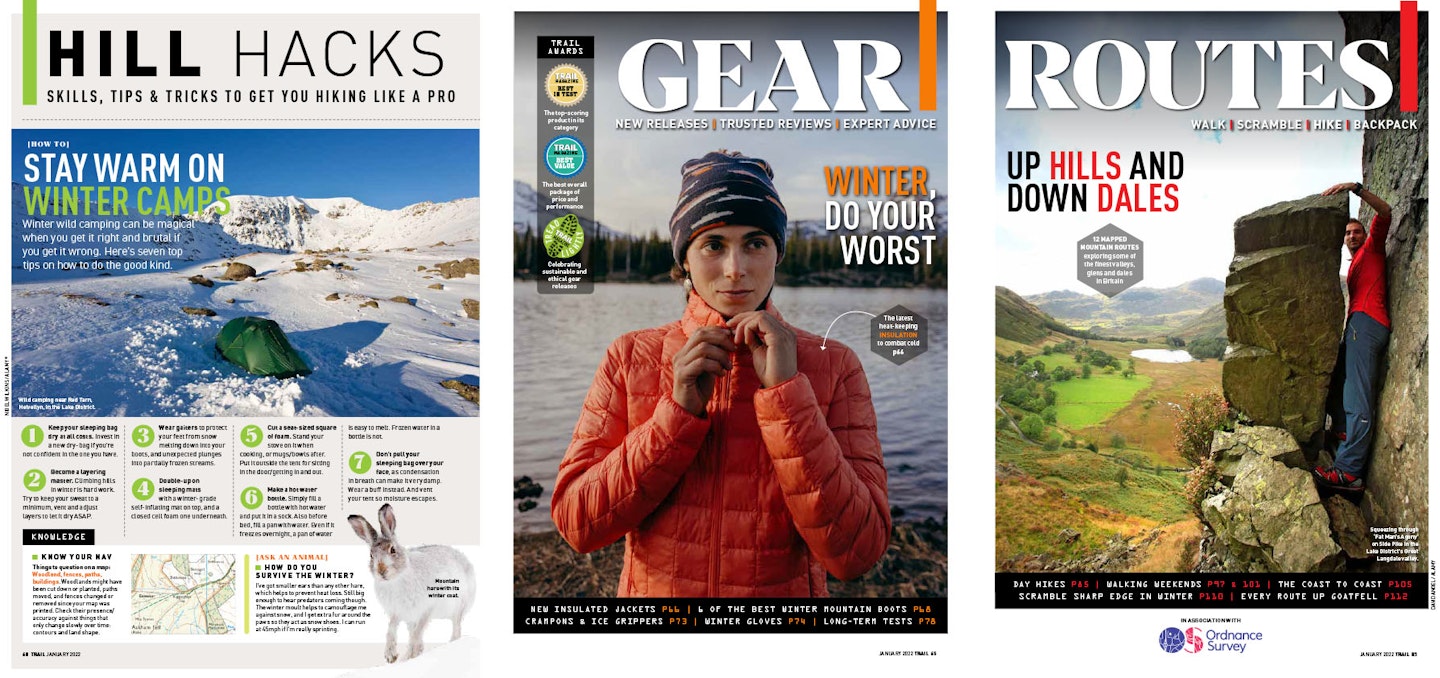 And much, much more...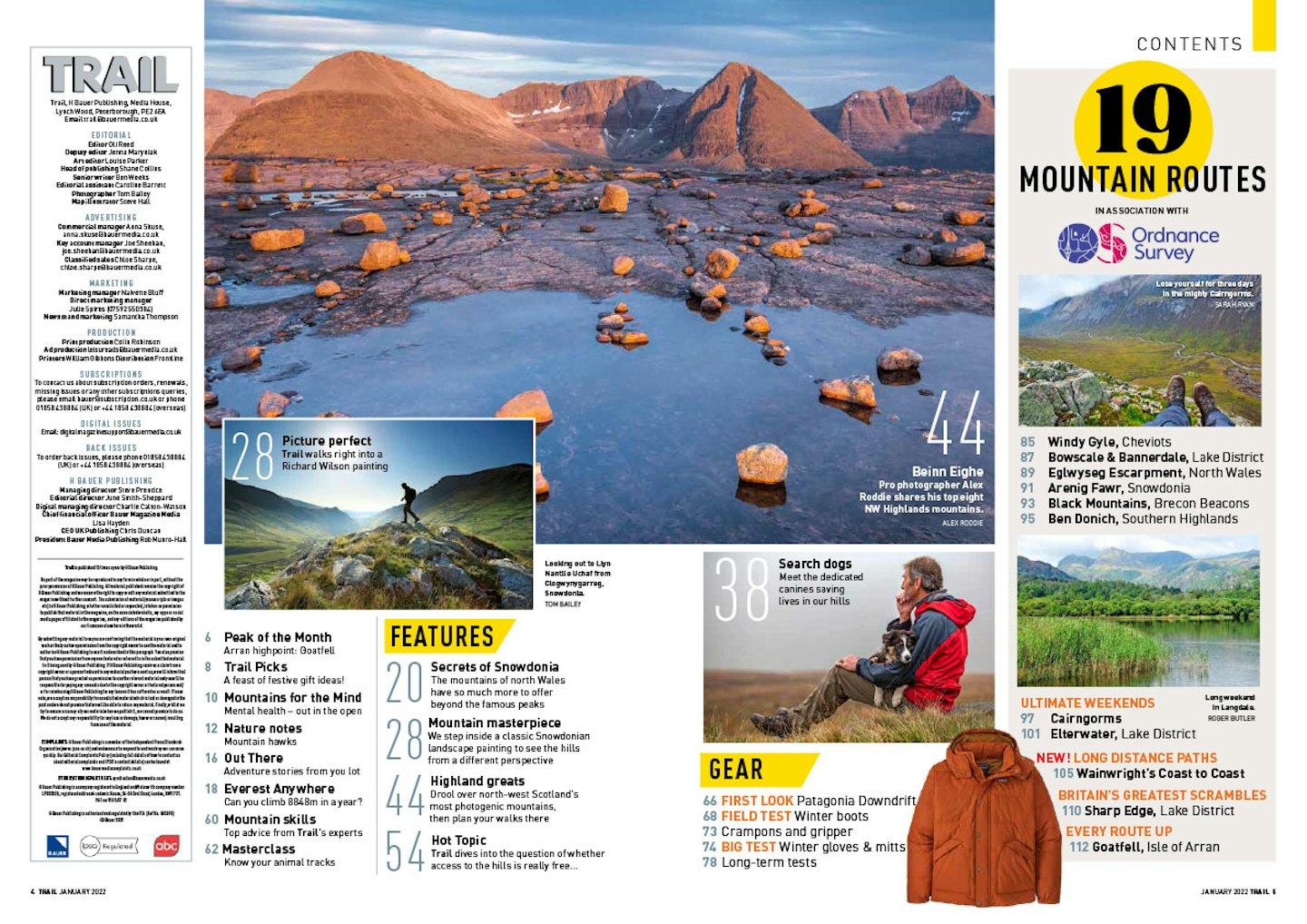 All of this can be found in the new January issue of Trail magazine - the UK's best-selling hillwalking publication – on sale from Thursday 25th November.