Includes the 2022 Camping Guide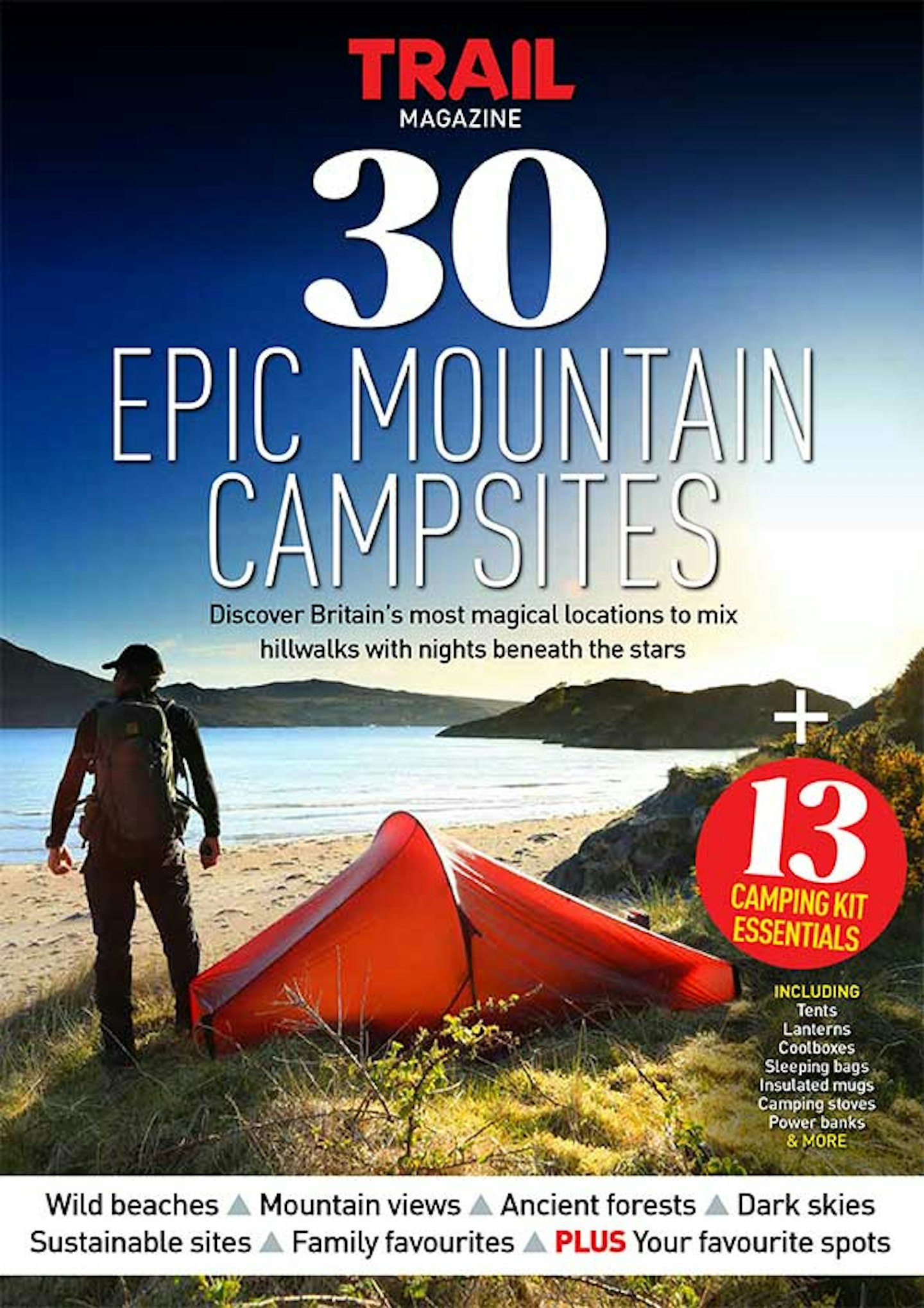 Articles in this issue...
Articles in this issue...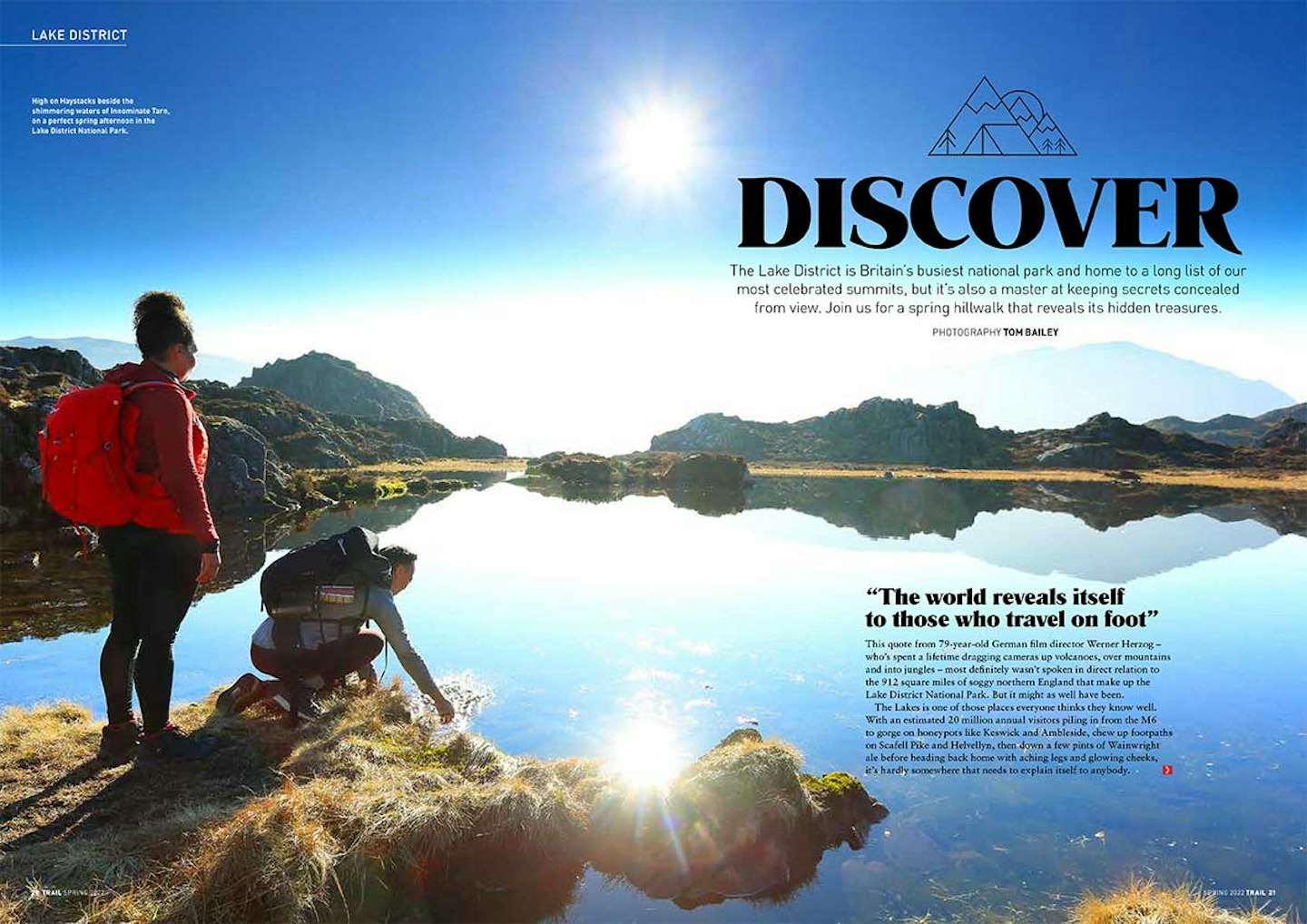 1 of 5
Discover
The Lake District is Britain's busiest national park and home to a long list of our most celebrated summits, but it's also a master at keeping secrets concealed from view. Join us for a spring hillwalk that reveals its hidden treasures.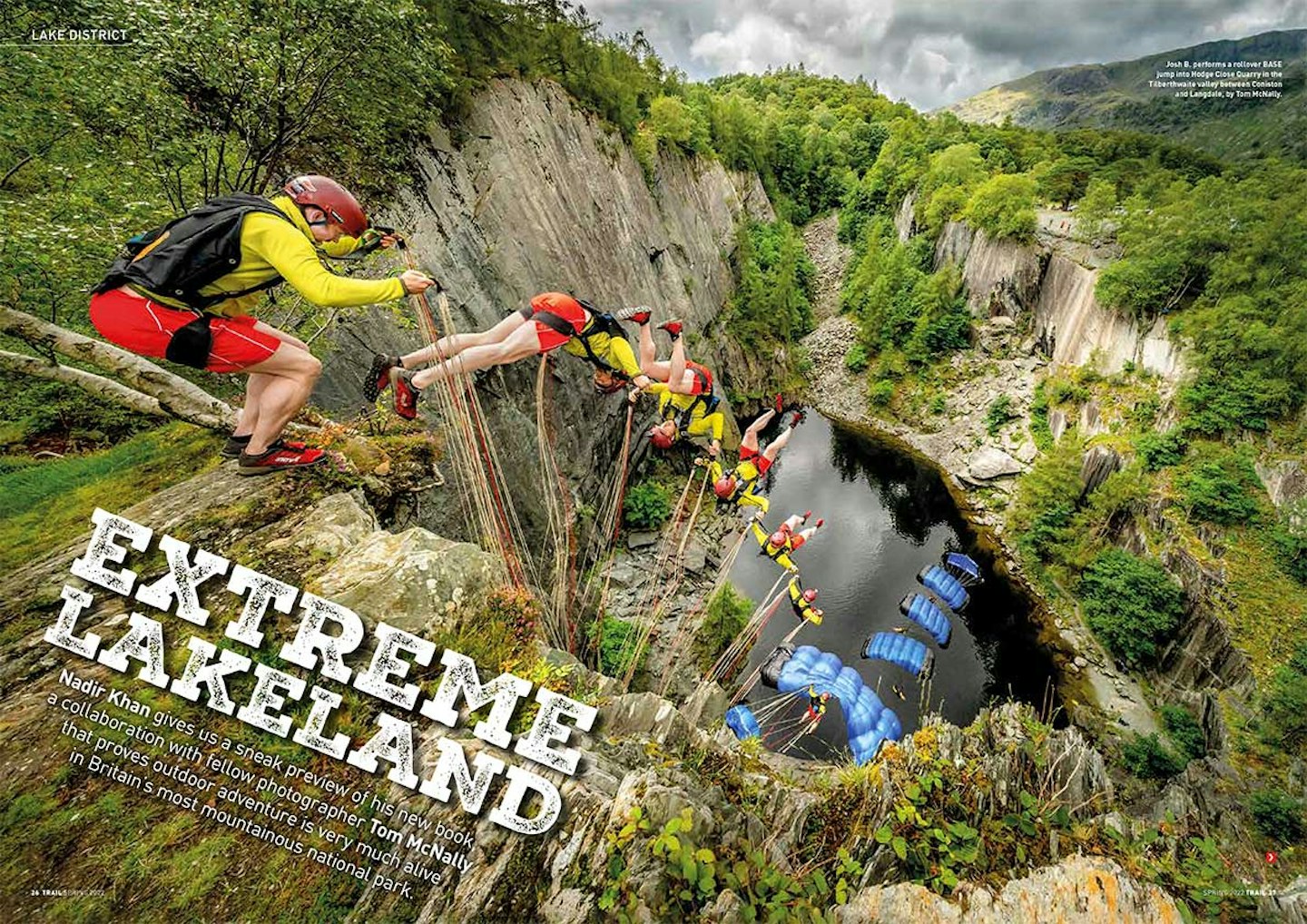 2 of 5
Extreme Lakeland
Nadir Khan gives us a sneak preview of his new book, a collaboration with fellow photographer Tom McNally that proves outdoor adventure is very much alive in Britain's most mountainous national park.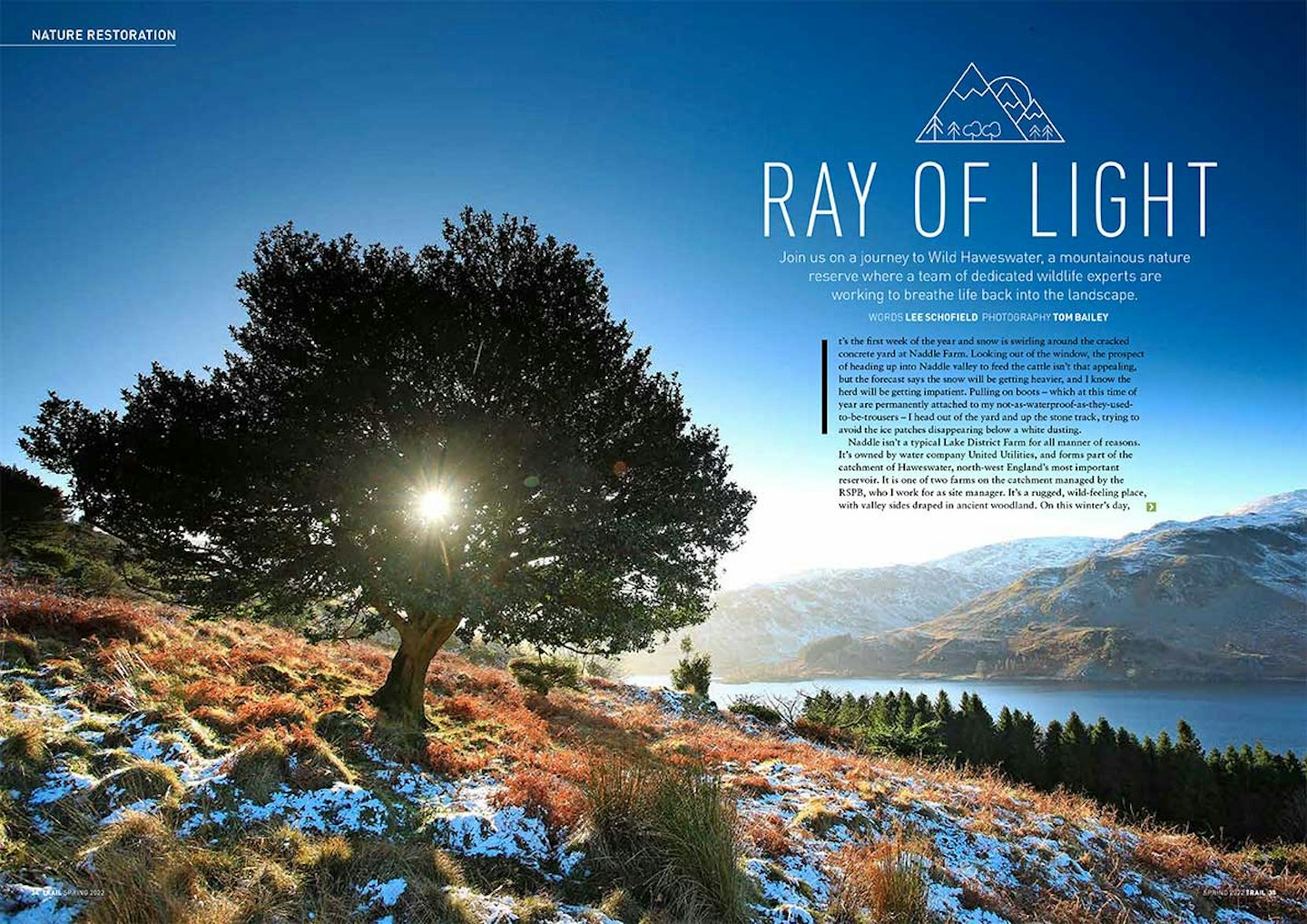 3 of 5
Ray of light
Join us on a journey to Wild Haweswater, a mountainous nature reserve where a team of dedicated wildlife experts are working to breathe life back into the landscape.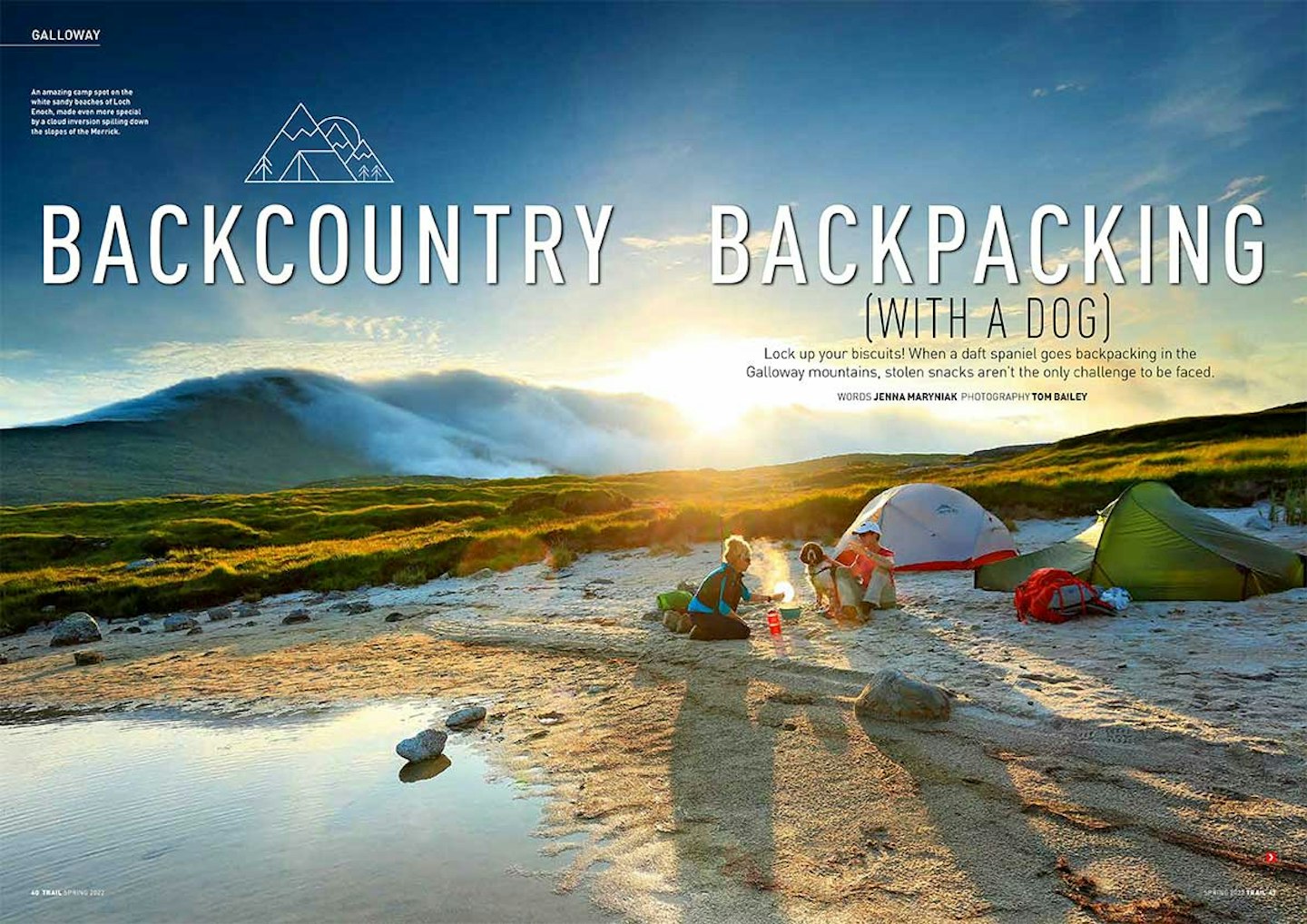 4 of 5
Backcountry backpacking (with a dog)
Lock up your biscuits! When a daft spaniel goes backpacking in the Galloway mountains, stolen snacks aren't the only challenge to be faced.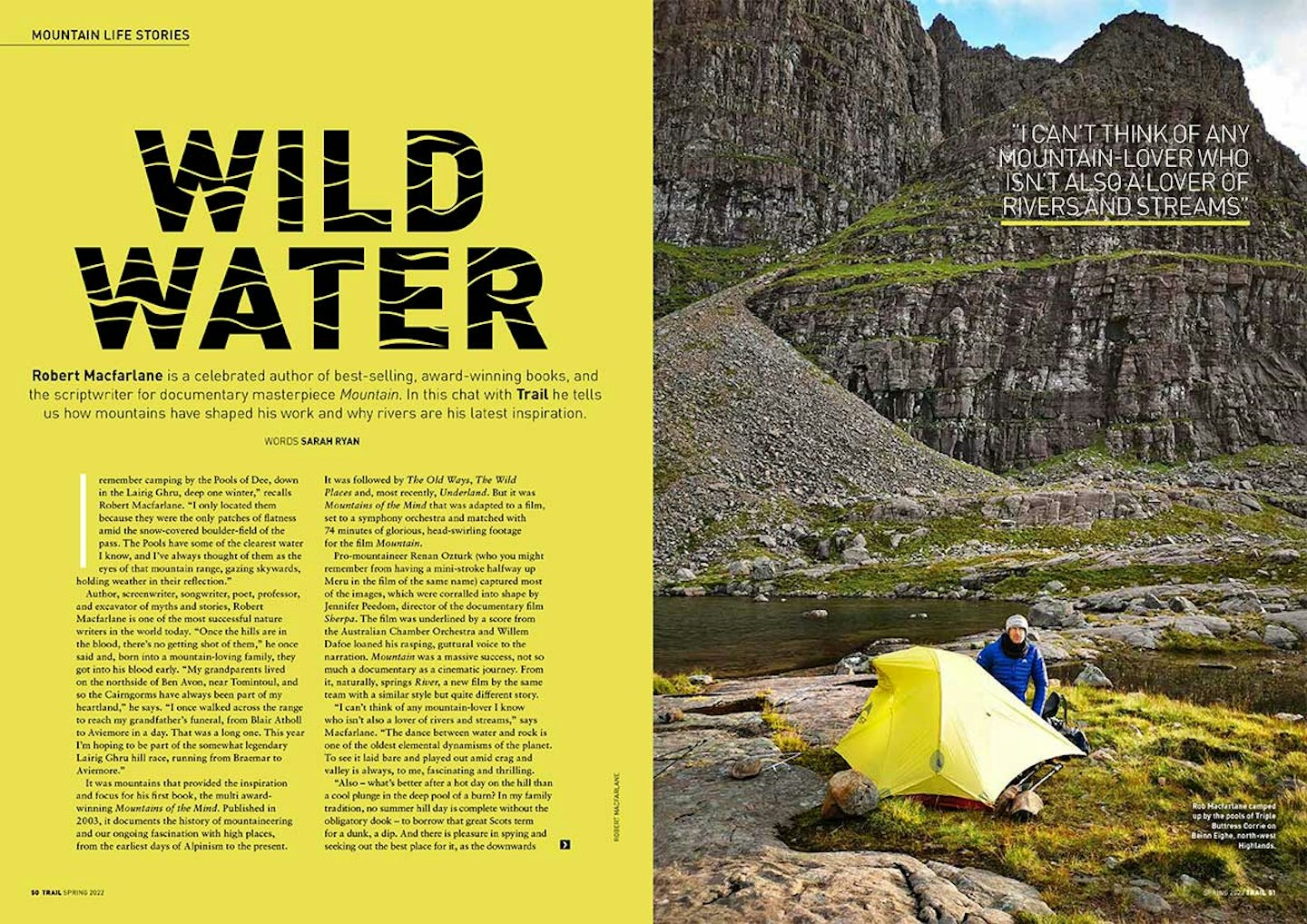 5 of 5
Wild water
Robert Macfarlane is a celebrated author of best-selling, award-winning books, and the scriptwriter for documentary masterpiece Mountain. In this chat with Trail he tells us how mountains have shaped his work and why rivers are his latest inspiration.
Plus...
Tips, skills and know-how | In-depth expert gear advice | Mapped mountain routes for you to explore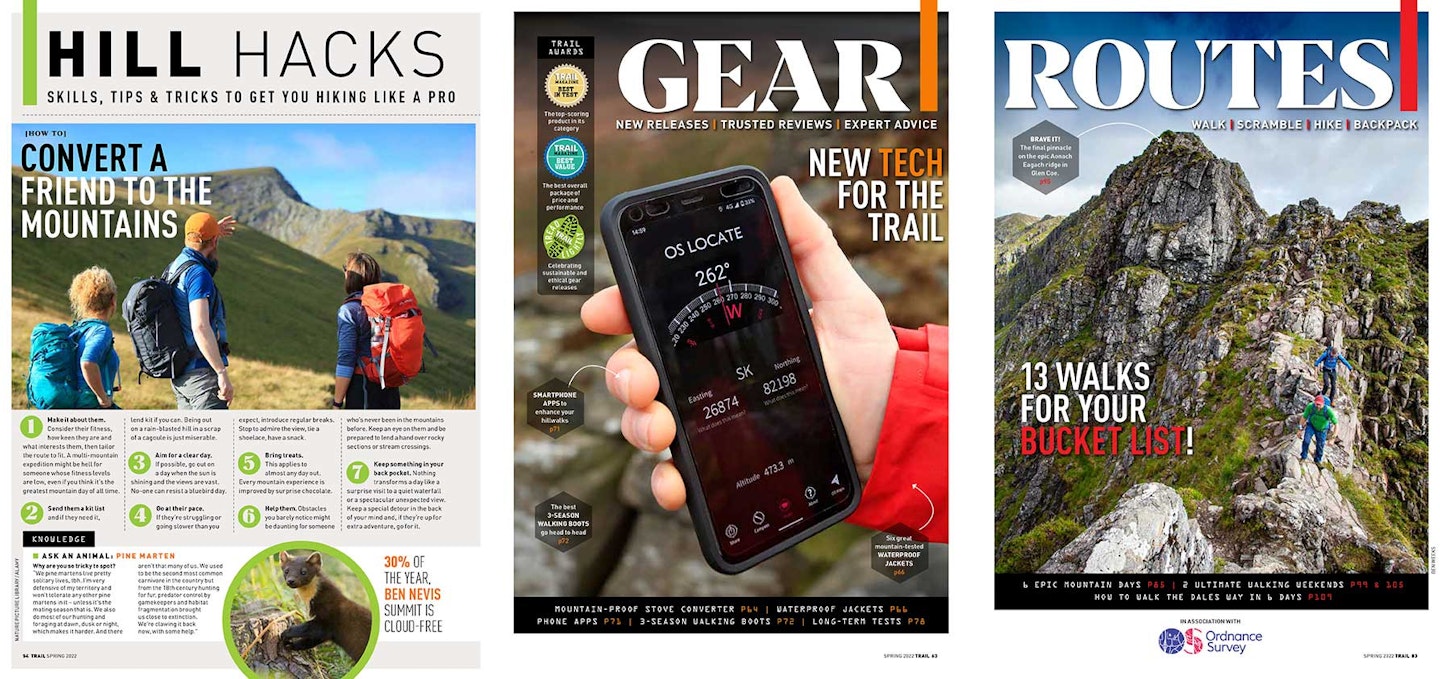 And much, much more...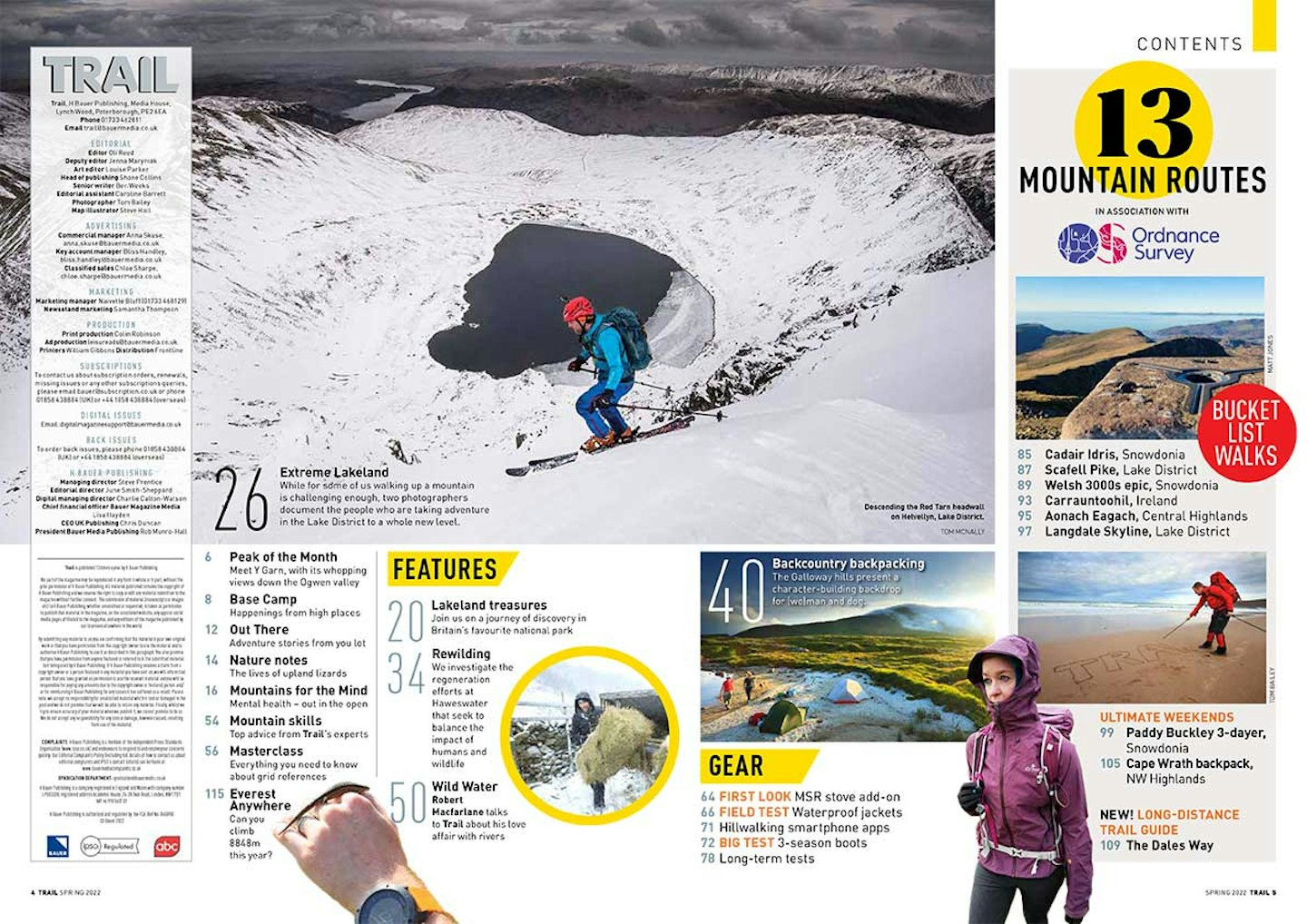 All of this can be found in the new Spring issue of Trail magazine - the UK's best-selling hillwalking publication – on sale from Thursday 17th March.