Includes the 2022 Gear Guide, your definitive 100-page guide to the very best hiking kit money can buy!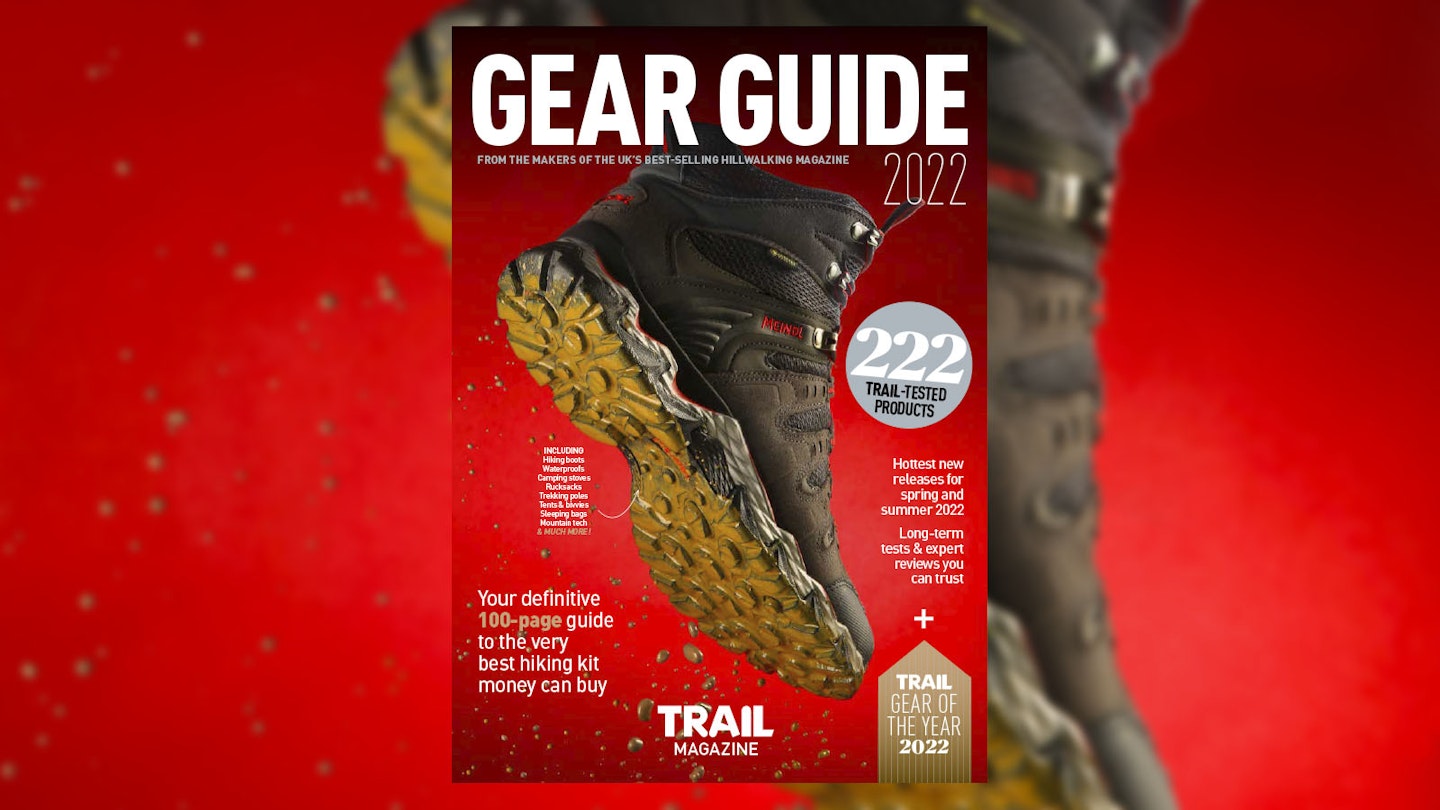 Articles in this issue...
Articles in this issue...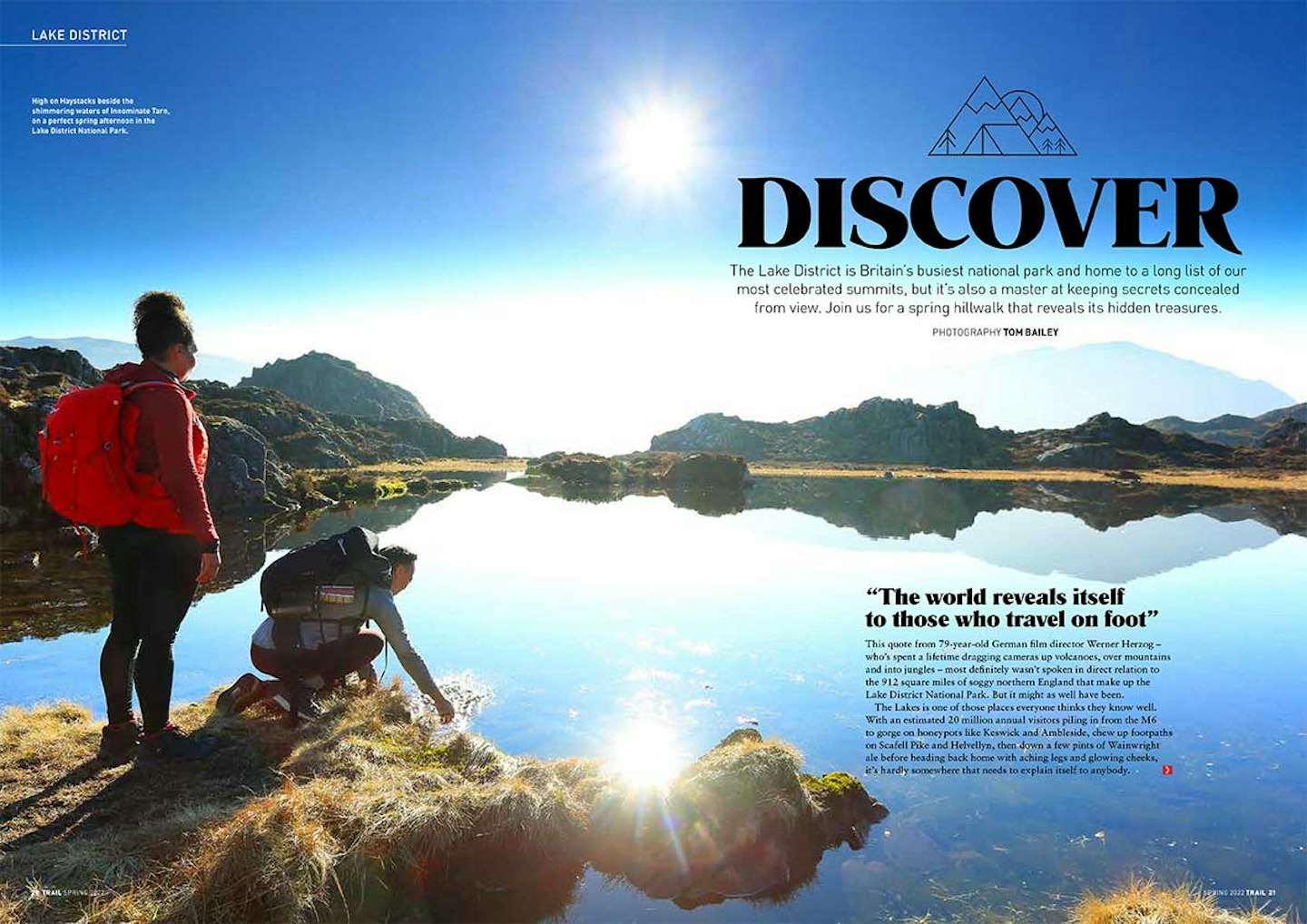 1 of 5
Discover
The Lake District is Britain's busiest national park and home to a long list of our most celebrated summits, but it's also a master at keeping secrets concealed from view. Join us for a spring hillwalk that reveals its hidden treasures.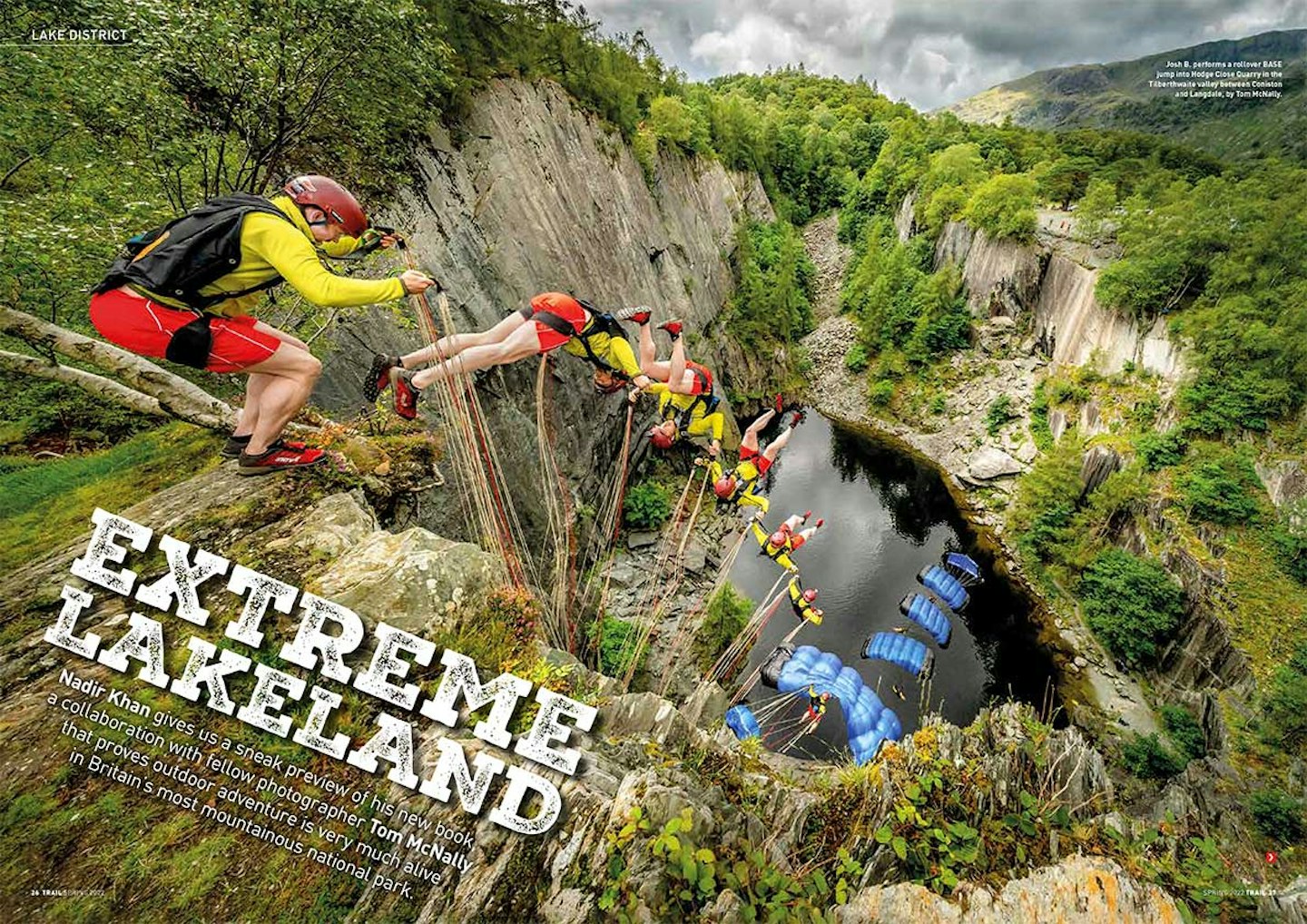 2 of 5
Extreme Lakeland
Nadir Khan gives us a sneak preview of his new book, a collaboration with fellow photographer Tom McNally that proves outdoor adventure is very much alive in Britain's most mountainous national park.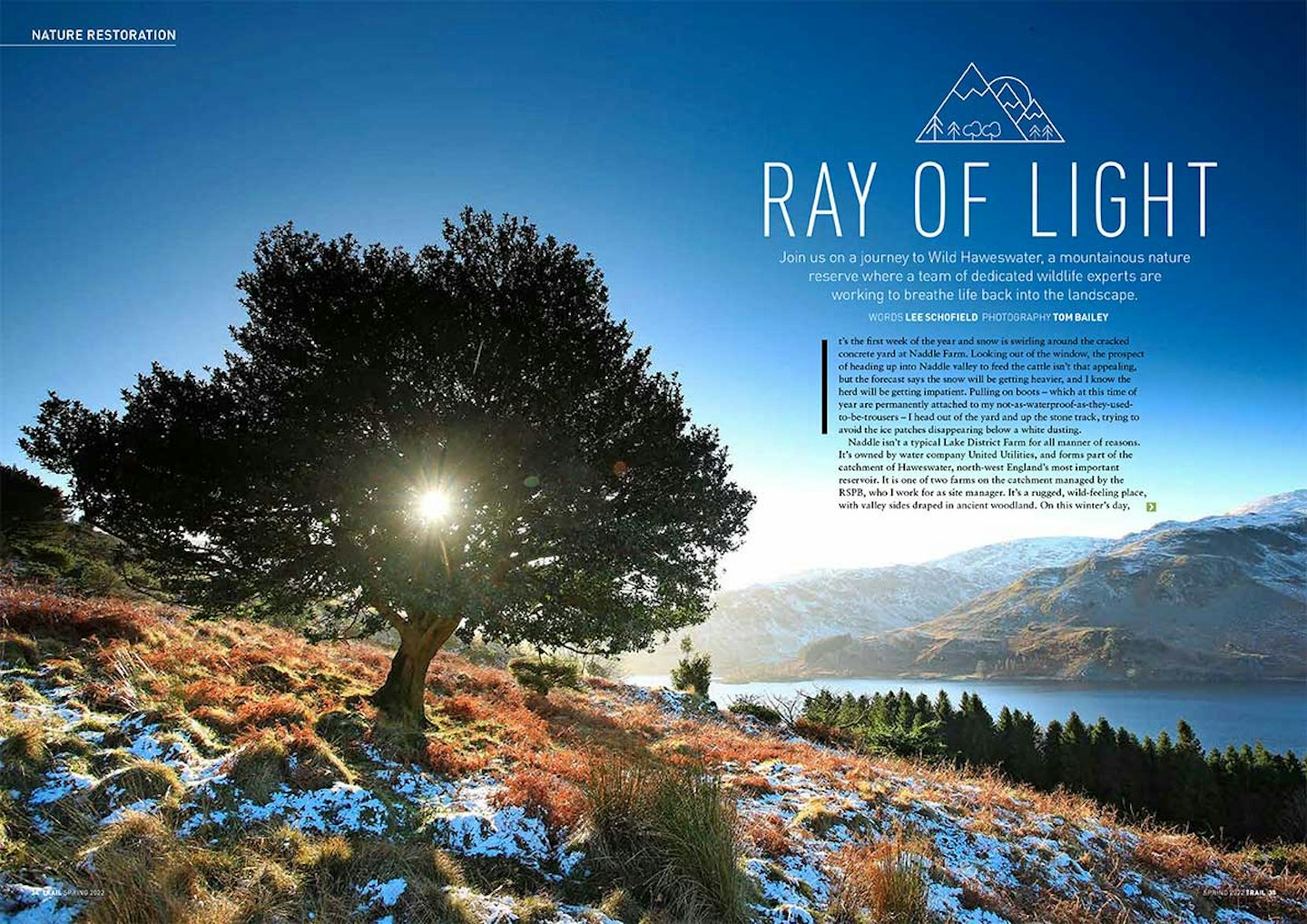 3 of 5
Ray of light
Join us on a journey to Wild Haweswater, a mountainous nature reserve where a team of dedicated wildlife experts are working to breathe life back into the landscape.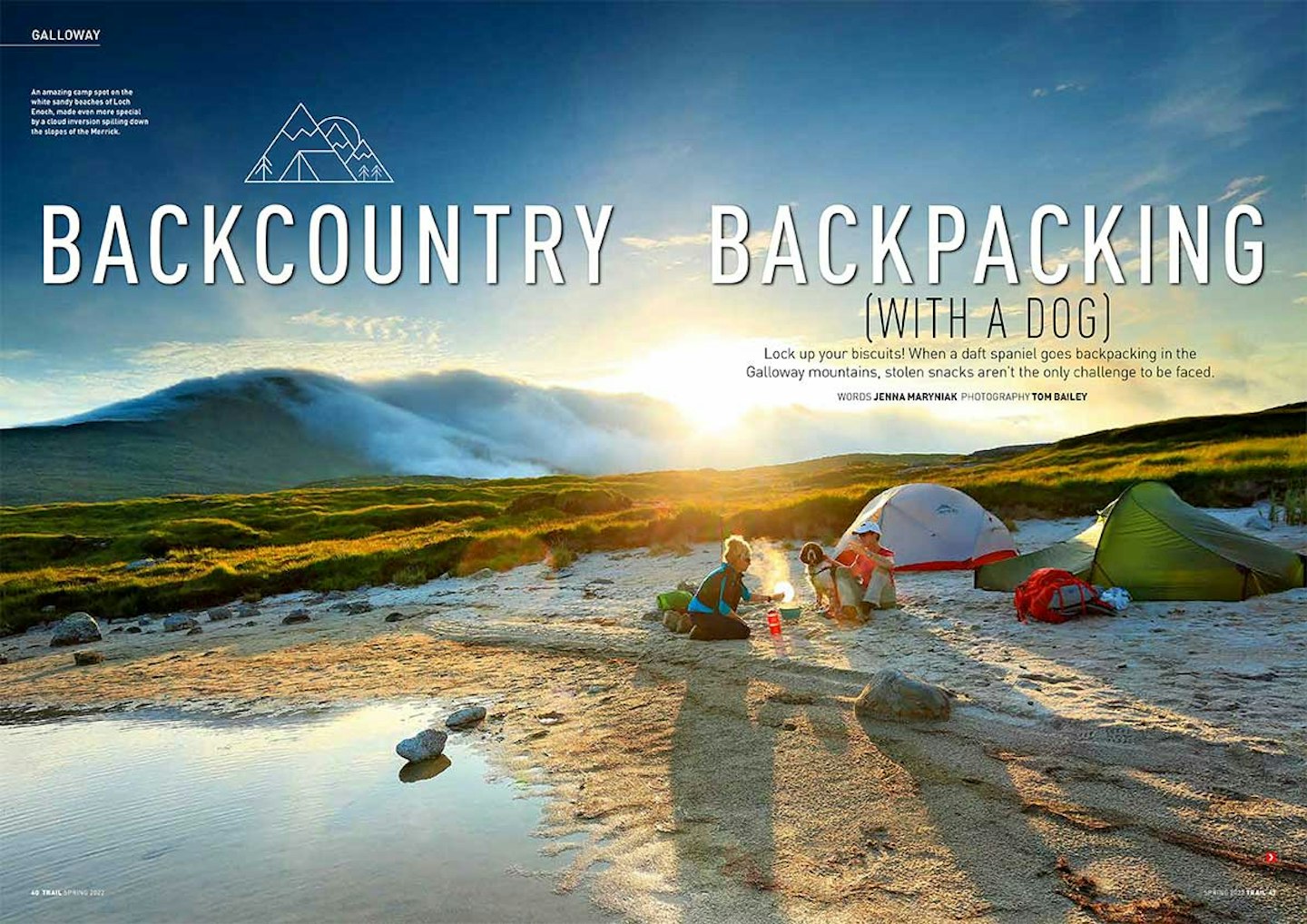 4 of 5
Backcountry backpacking (with a dog)
Lock up your biscuits! When a daft spaniel goes backpacking in the Galloway mountains, stolen snacks aren't the only challenge to be faced.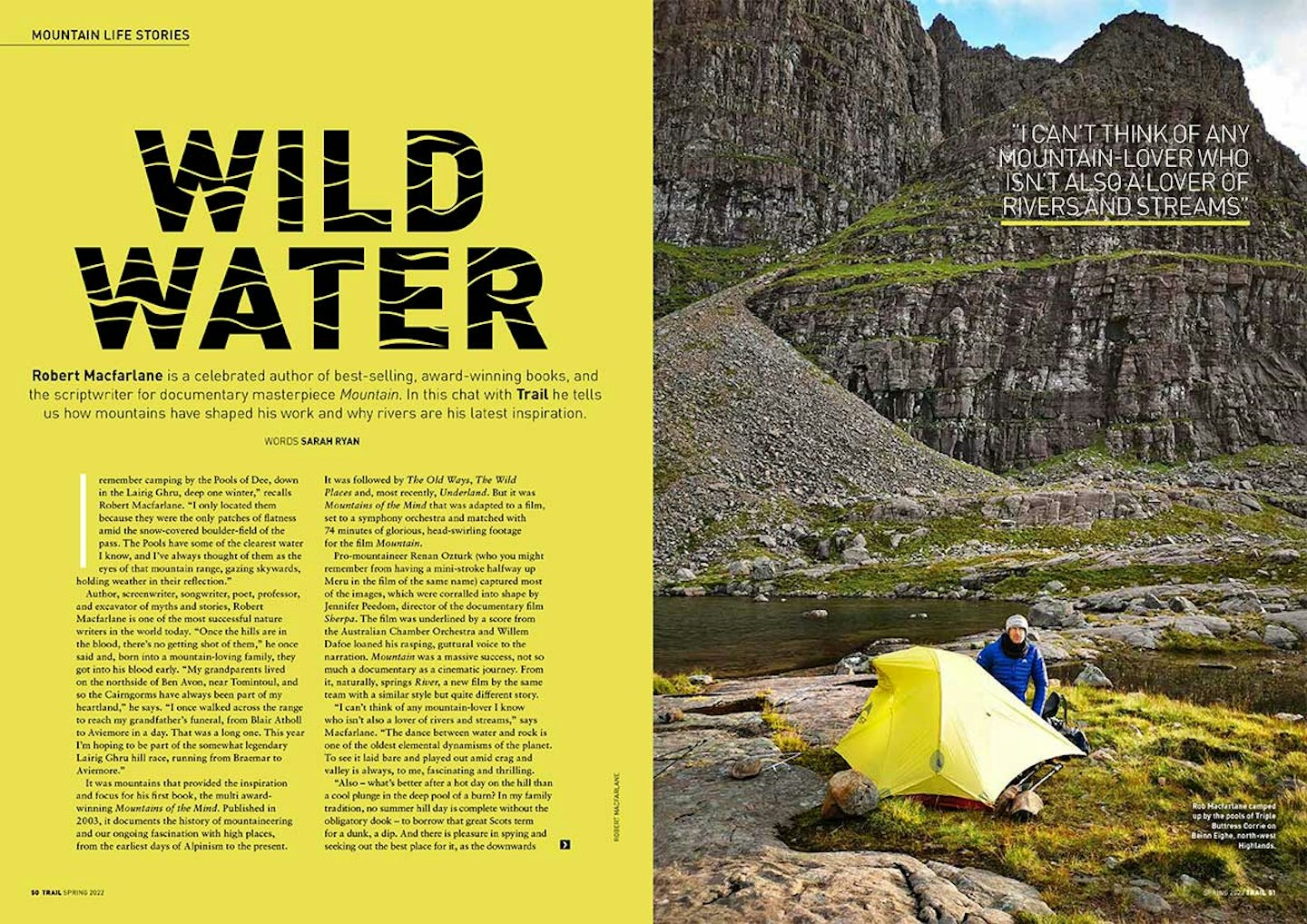 5 of 5
Wild water
Robert Macfarlane is a celebrated author of best-selling, award-winning books, and the scriptwriter for documentary masterpiece Mountain. In this chat with Trail he tells us how mountains have shaped his work and why rivers are his latest inspiration.
Articles in this issue...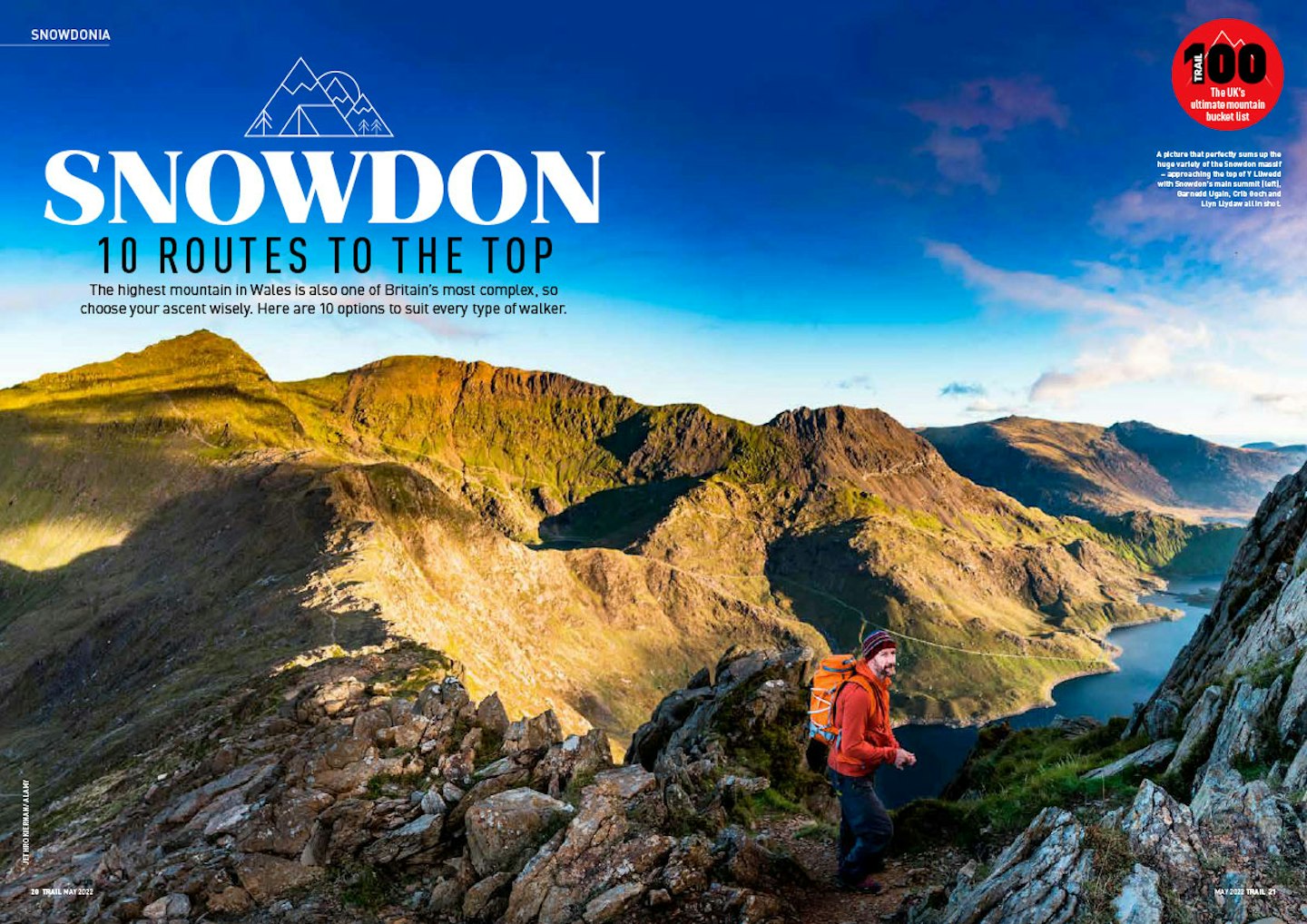 1 of 9
Snowdon: 10 routes to the top
The highest mountain in Wales is also one of Britain's most complex, so choose your ascent wisely. Here are 10 options to suit every type of walker.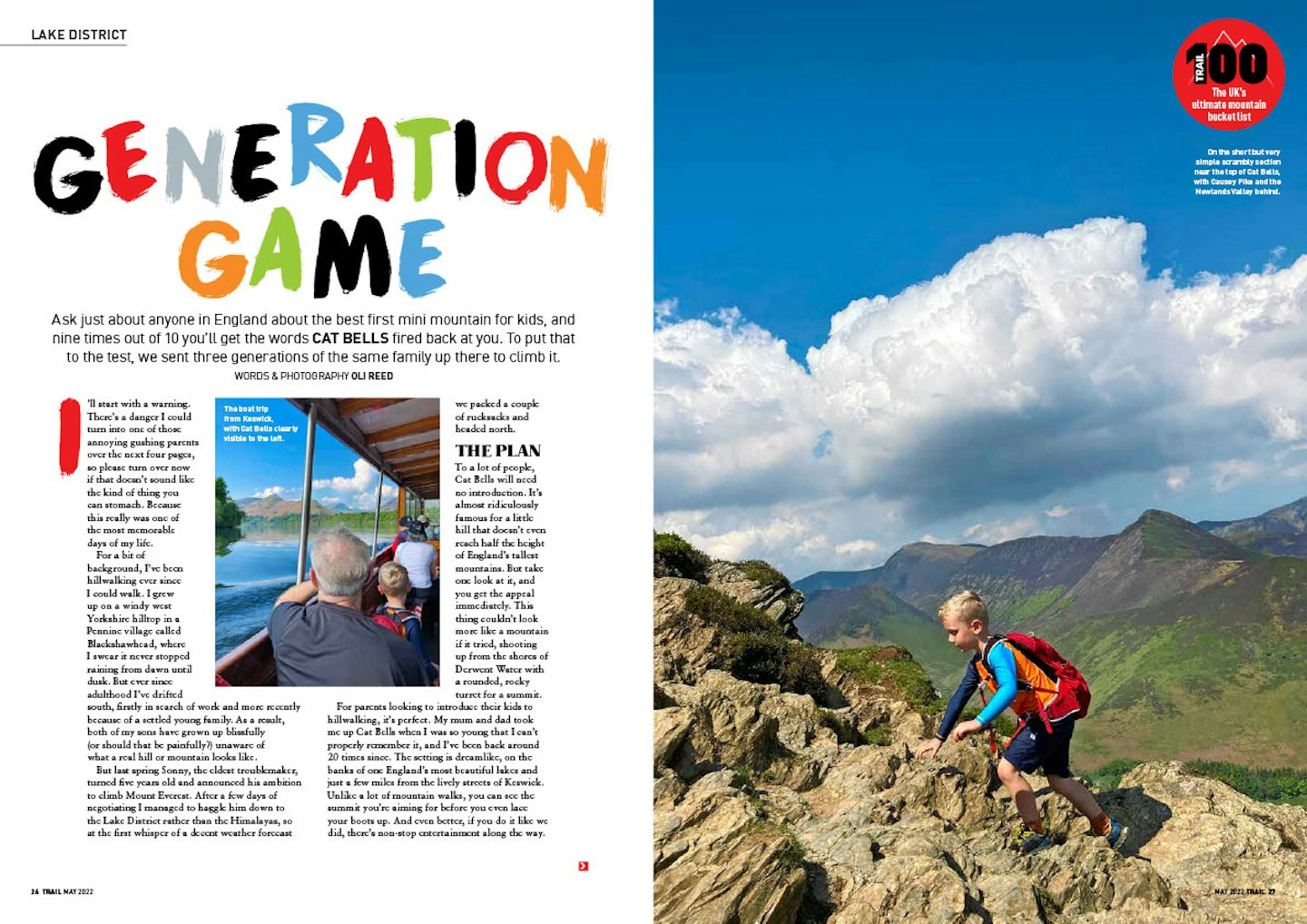 2 of 9
Generation game
Ask just about anyone in England about the best first mini mountain for kids, and nine times out of 10 you'll get the words Cat Bells fired back at you. To put that to the test, we sent three generations of the same family up there to climb it.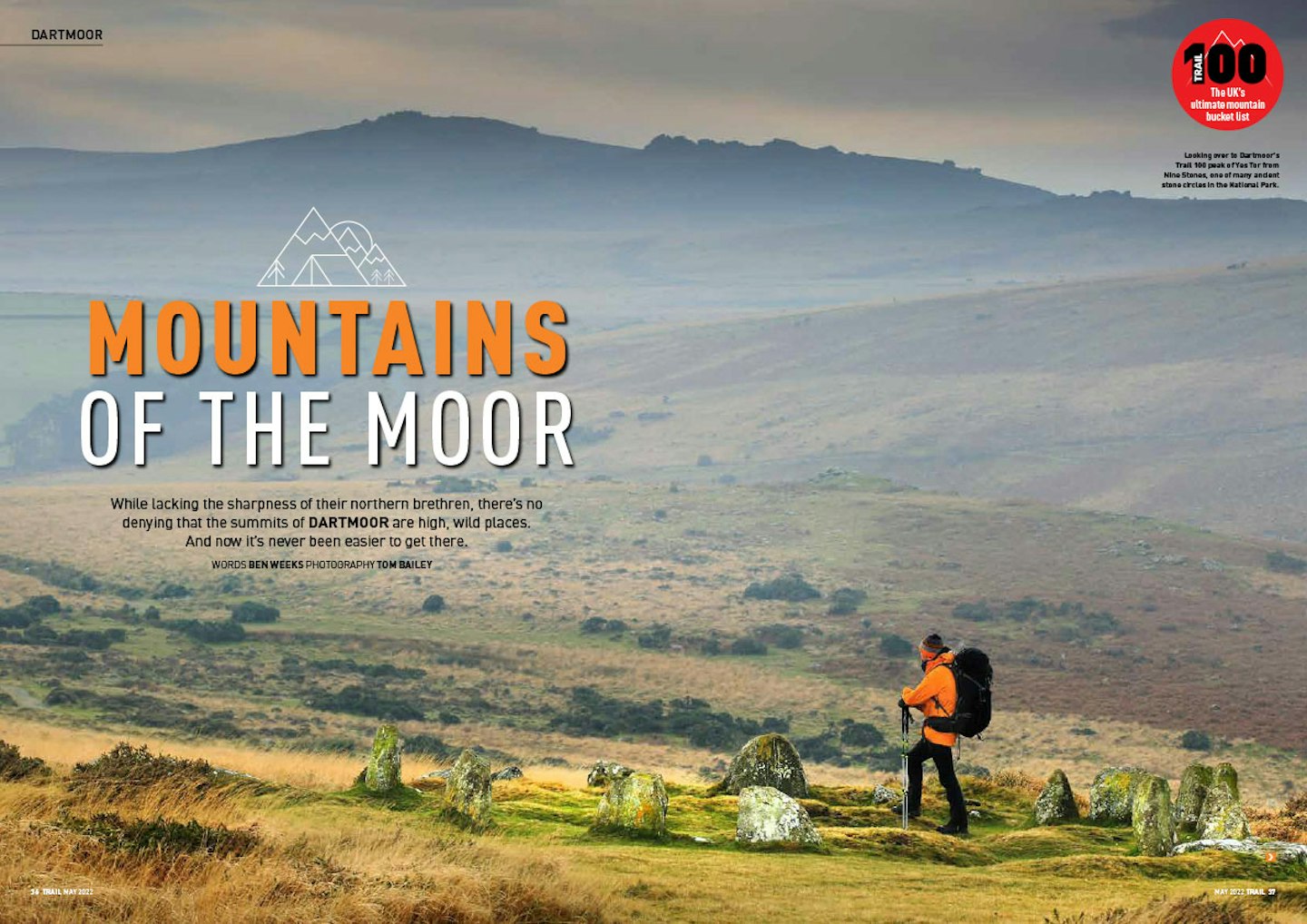 3 of 9
Mountains of the moor
While lacking the sharpness of their northern brethren, there's no denying that the summits of Dartmoor are high, wild places. And now it's never been easier to get there.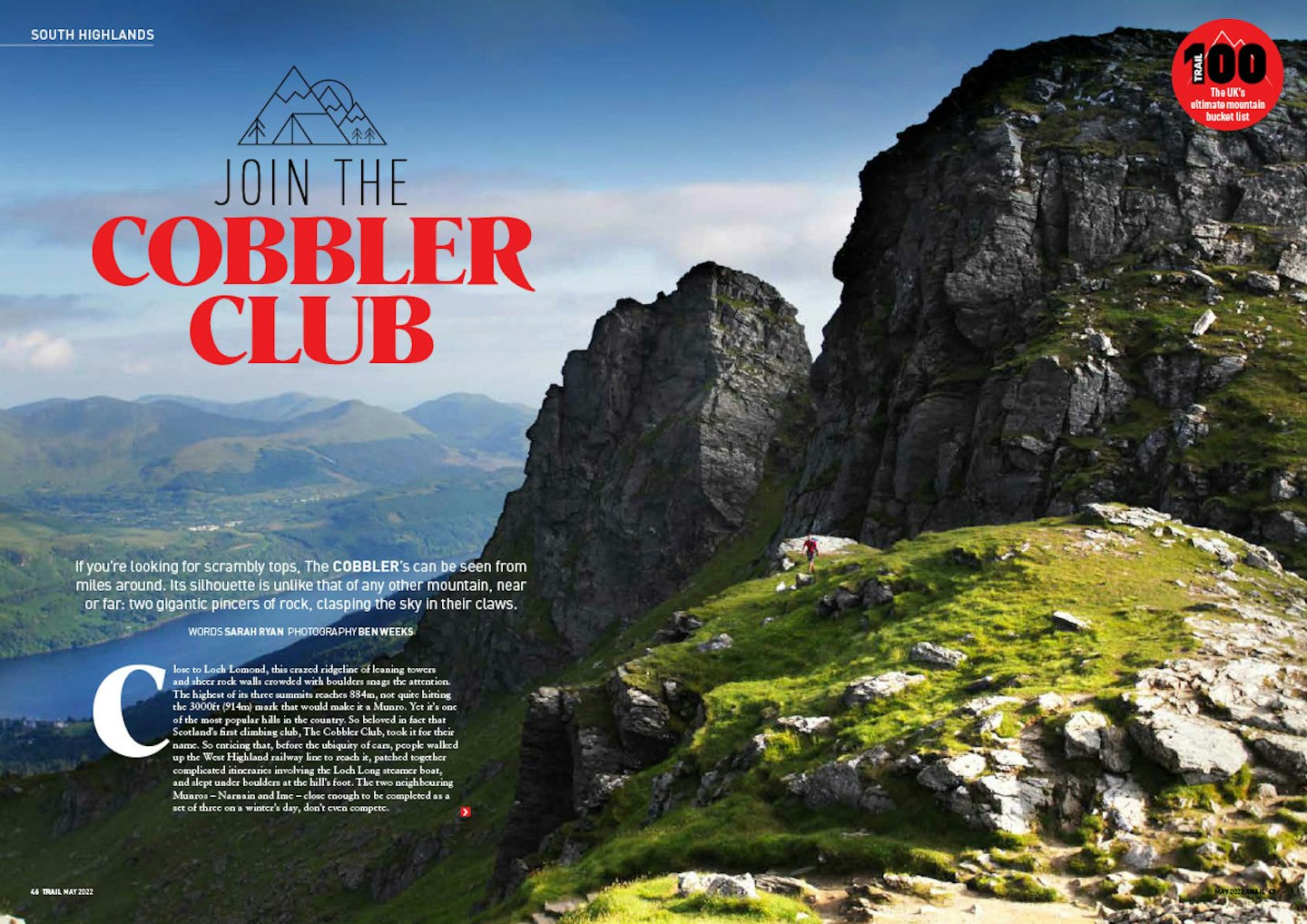 4 of 9
Join the Cobbler club
If you're looking for scrambly tops, The Cobbler's can be seen from miles around. Its silhouette is unlike that of any other mountain, near or far: two gigantic pincers of rock, clasping the sky in their claws.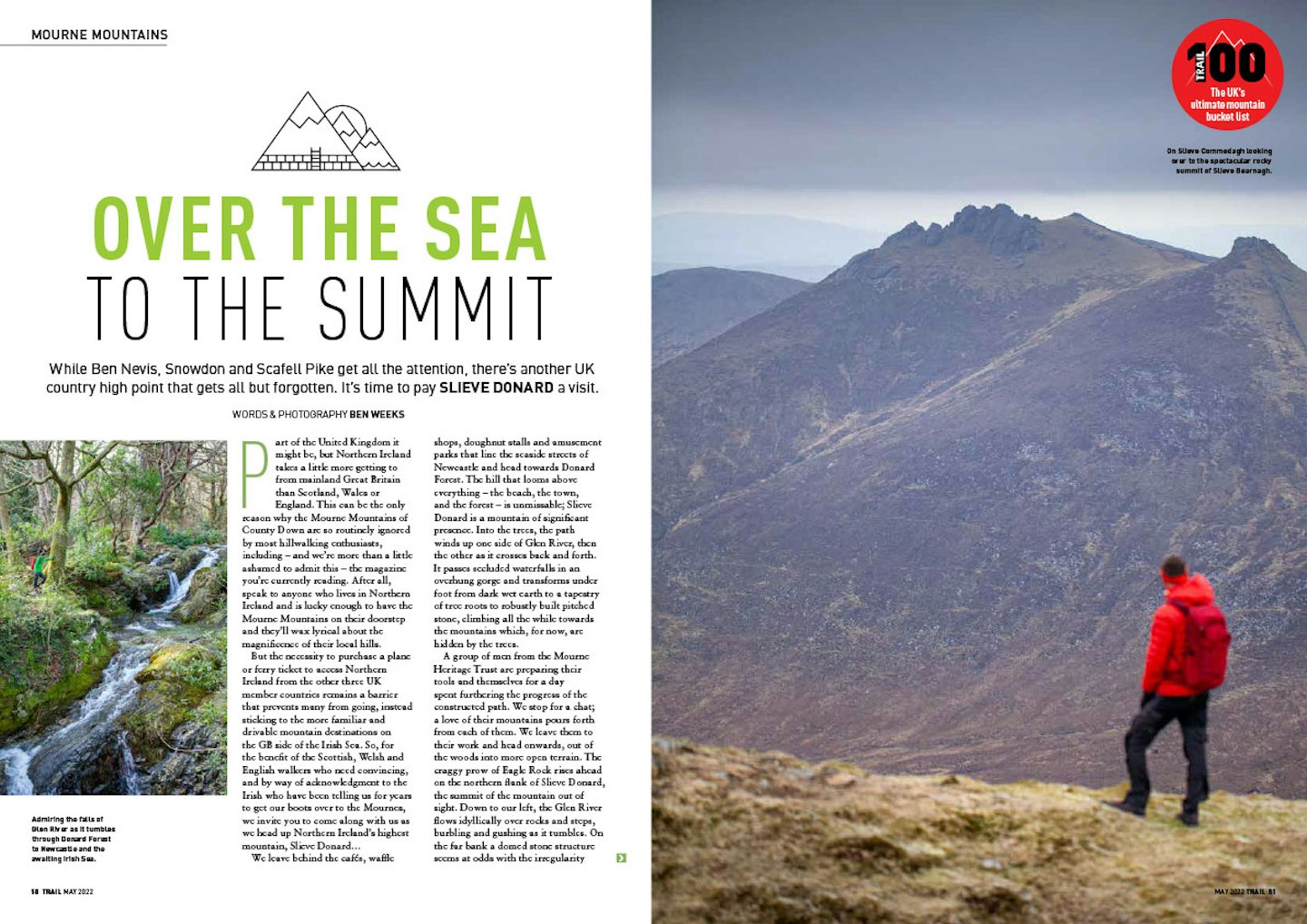 5 of 9
Over the sea to the summit
While Ben Nevis, Snowdon and Scafell Pike get all the attention, there's another UK country high point that gets all but forgotten. It's time to pay Slieve Donard a visit.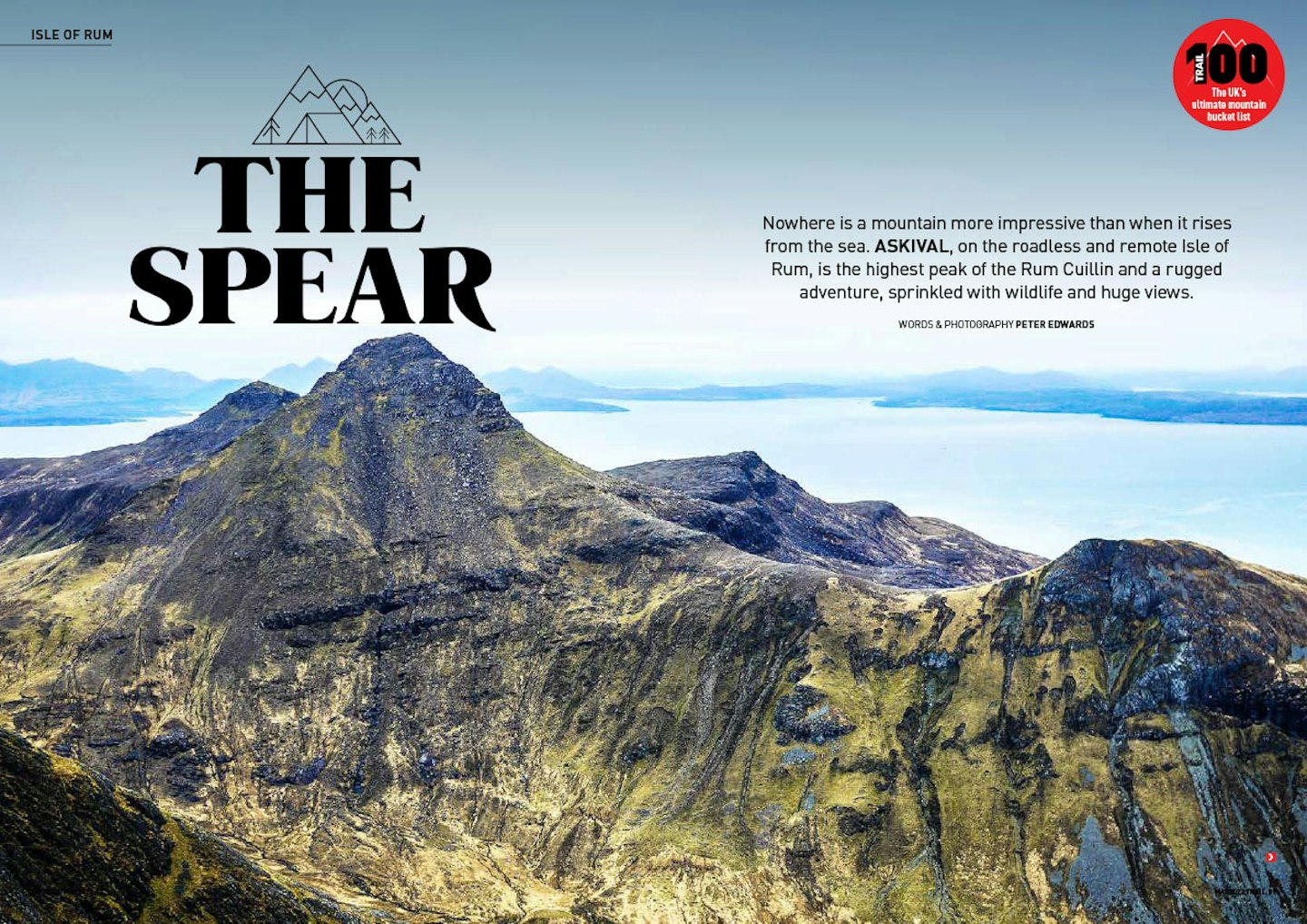 6 of 9
The spear
Nowhere is a mountain more impressive than when it rises from the sea. Askival, on the roadless and remote Isle of Rum, is the highest peak of the Rum Cuillin and a rugged adventure, sprinkled with wildlife and huge views.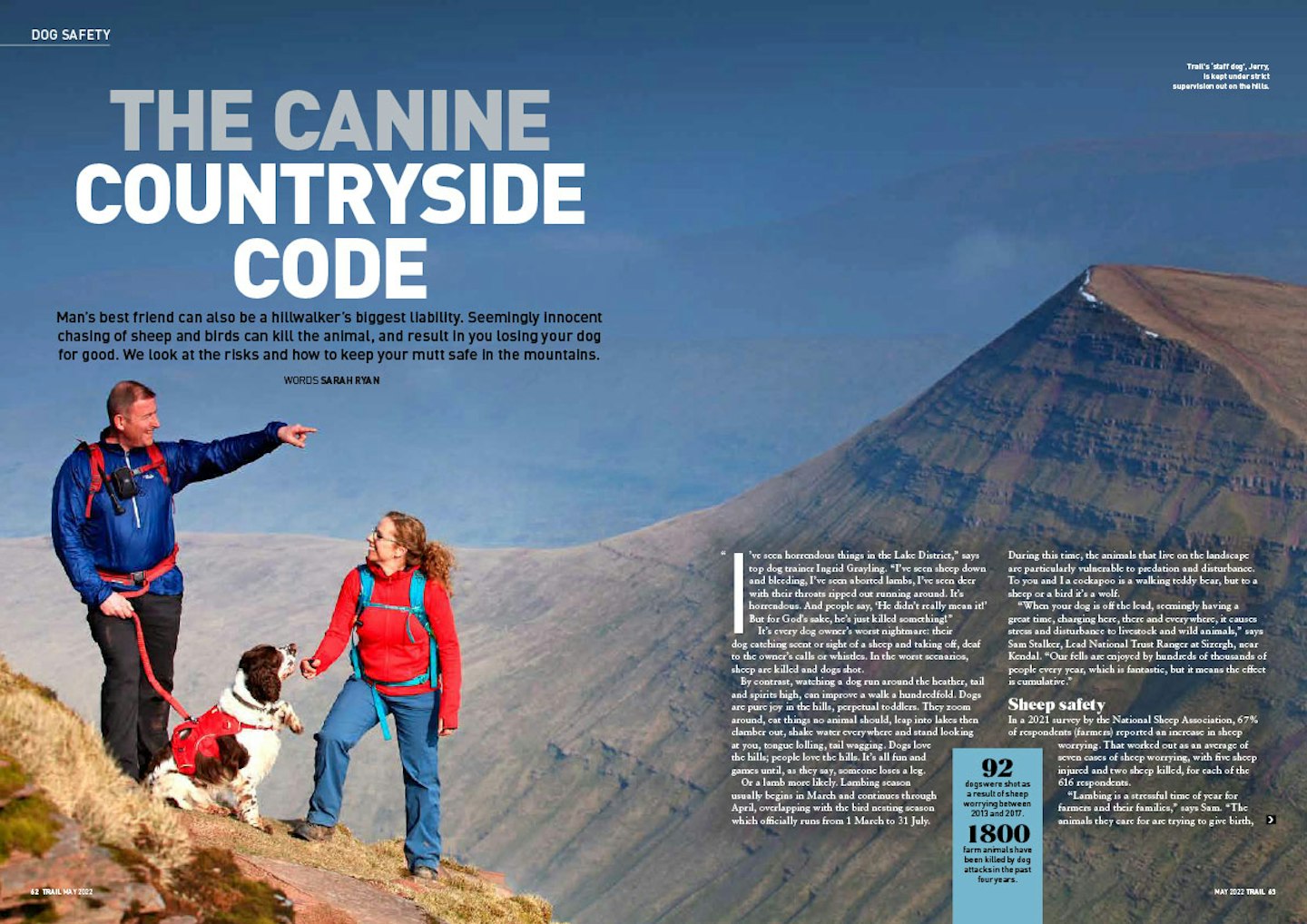 7 of 9
The canine countryside code
Man's best friend can also be a hillwalker's biggest liability. Seemingly innocent chasing of sheep and birds can kill the animal, and result in you losing your dog for good. We look at the risks and how to keep your mutt safe in the mountains.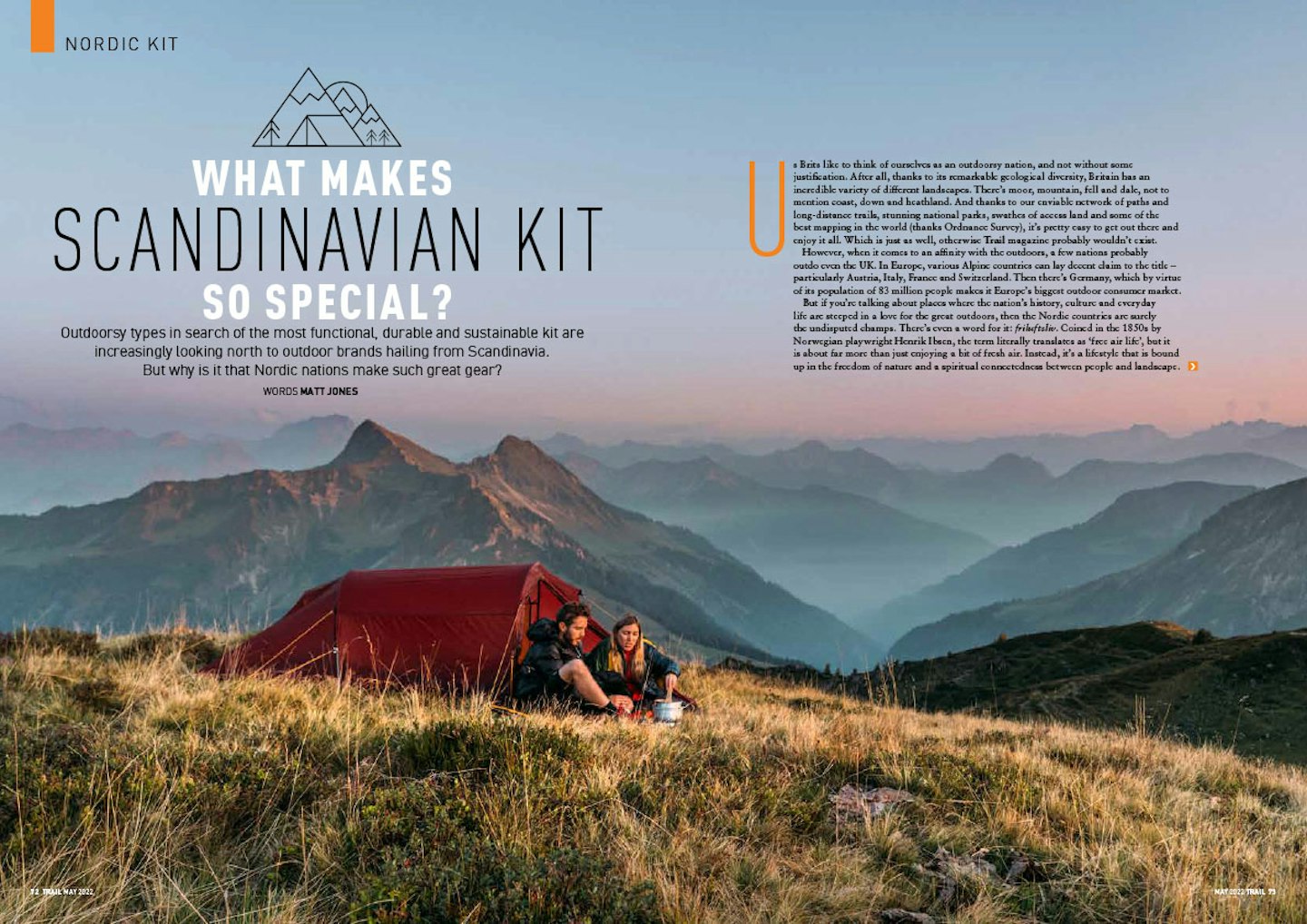 8 of 9
What makes Scandinavian kit so special?
Outdoorsy types in search of the most functional, durable and sustainable kit are increasingly looking north to outdoor brands hailing from Scandinavia. But why is it that Nordic nations make such great gear?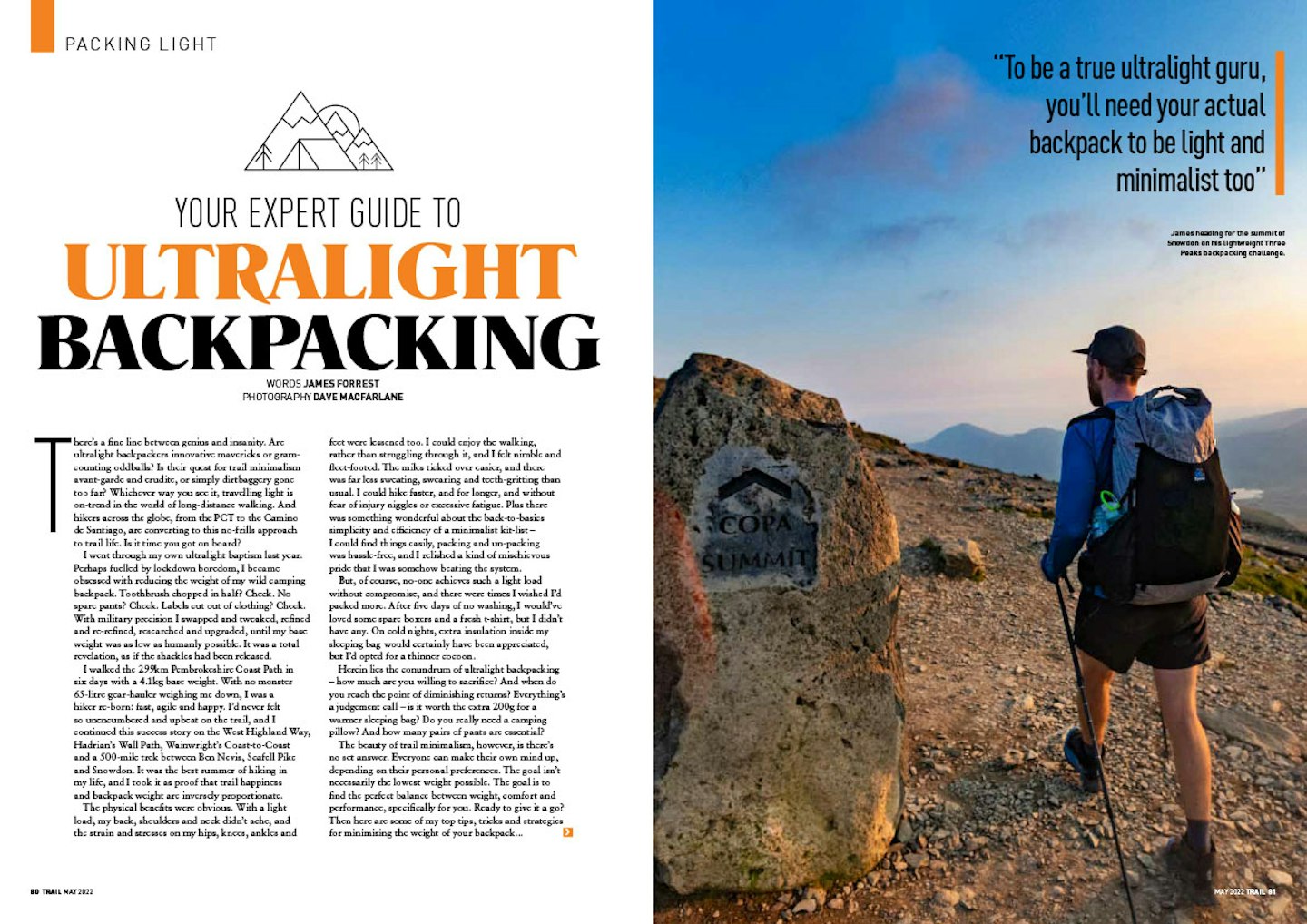 9 of 9
Your expert guide to ultralight backpacking
Travelling light is on-trend in the world of long-distance walking. And hikers across the globe, from the PCT to the Camino de Santiago, are converting to this no-frills approach to trail life. Is it time you got on board?
Plus...
Tips, skills and know-how | In-depth expert gear advice | Mapped mountain routes for you to explore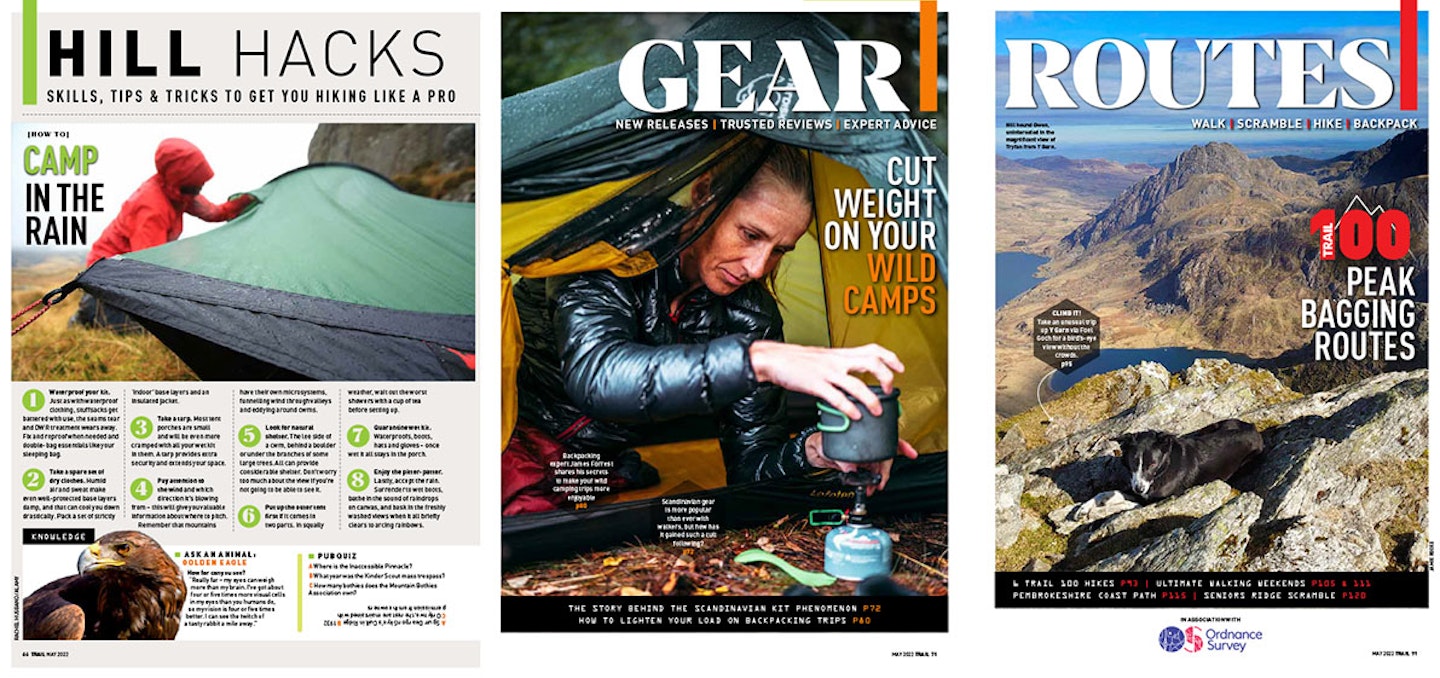 And much, much more...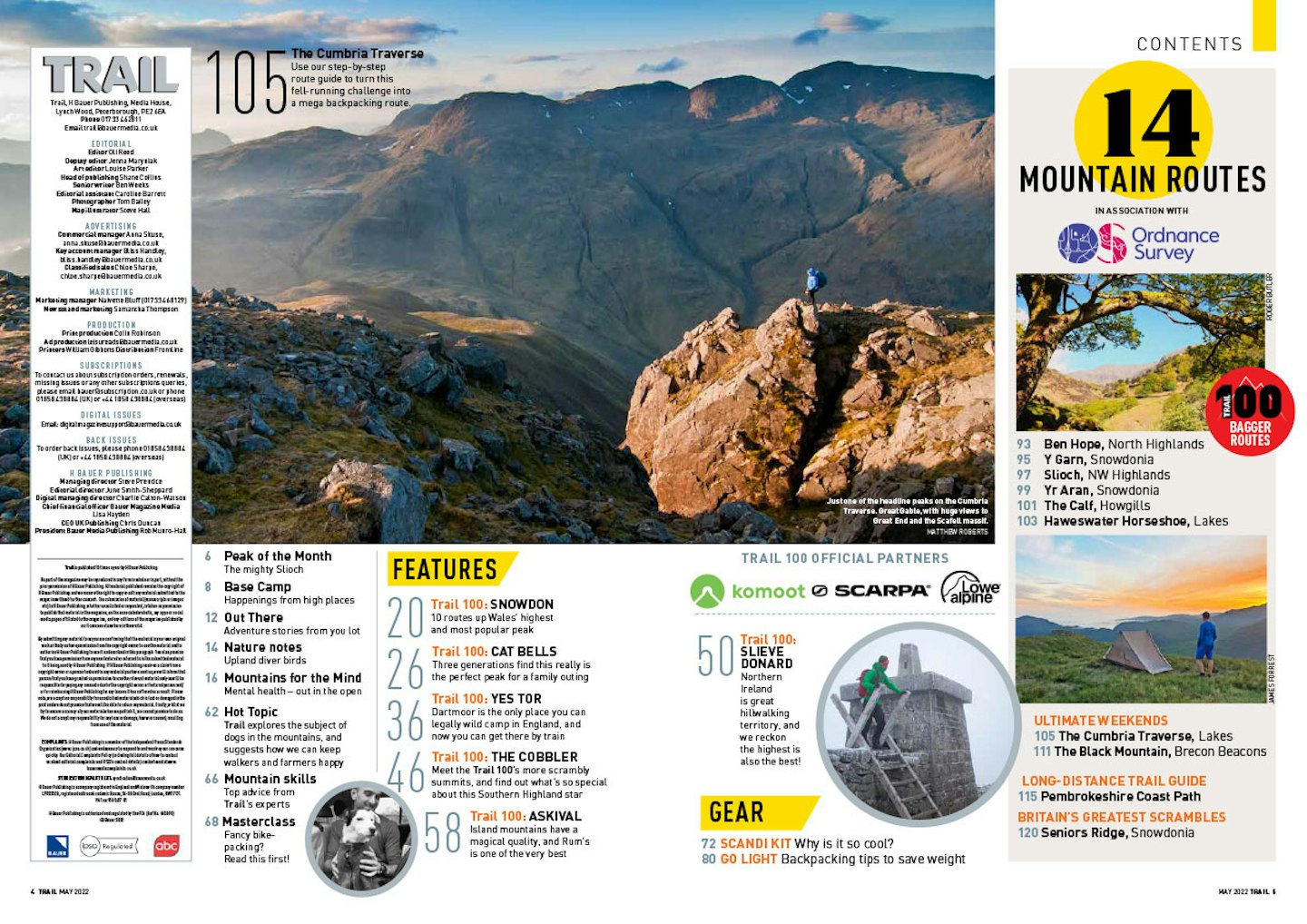 All of this can be found in the new May issue of Trail magazine - the UK's best-selling hillwalking publication – on sale from Thursday 14th April.