Articles in this issue...
Articles in this issue...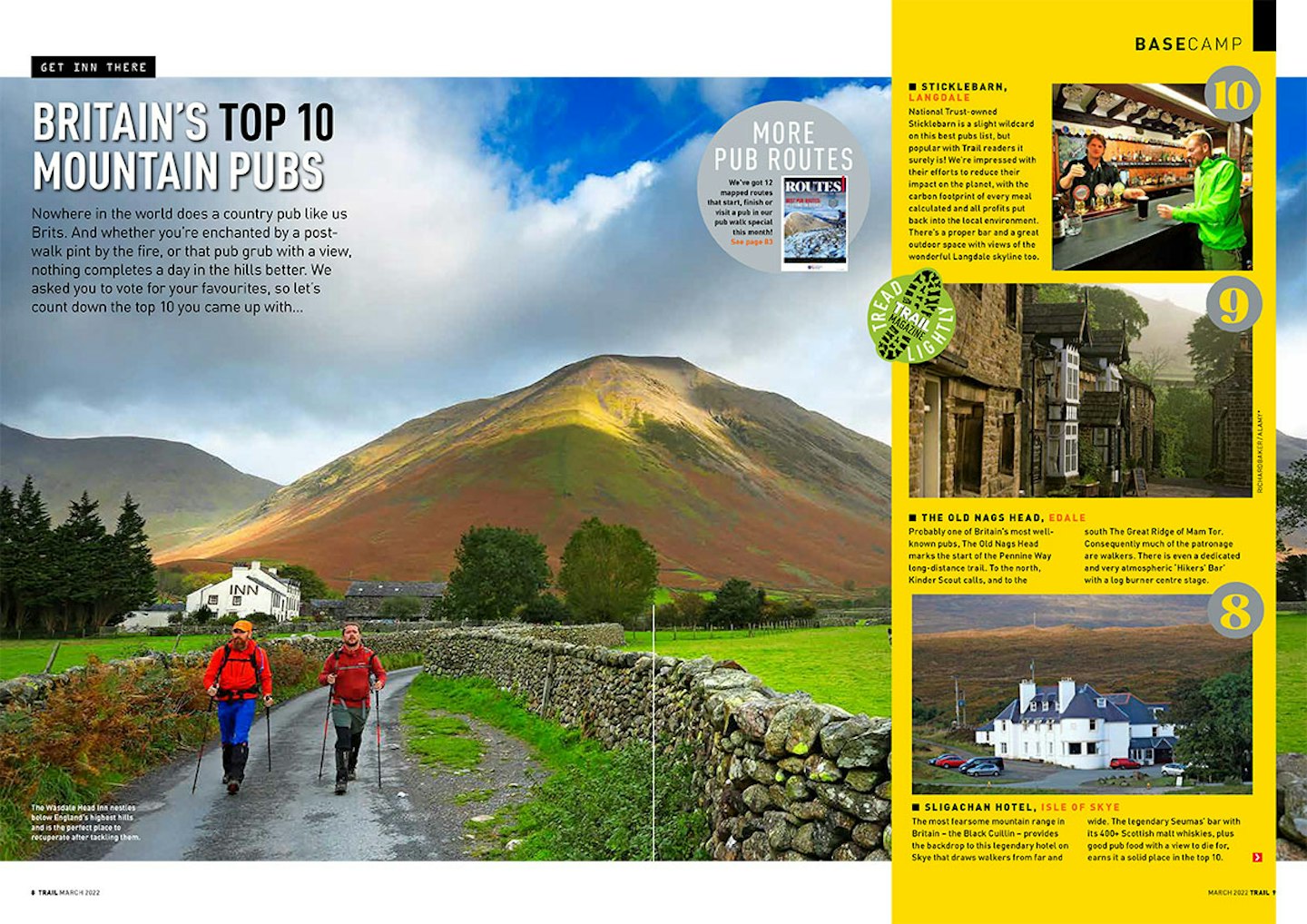 1 of 7
Britain's top 10 mountain pubs
Nowhere in the world does a country pub like us Brits. And whether you're enchanted by a post-walk pint by the fire, or that pub grub with a view, nothing completes a day in the hills better. We asked you to vote for your favourites, so let's count down the top 10 you came up with...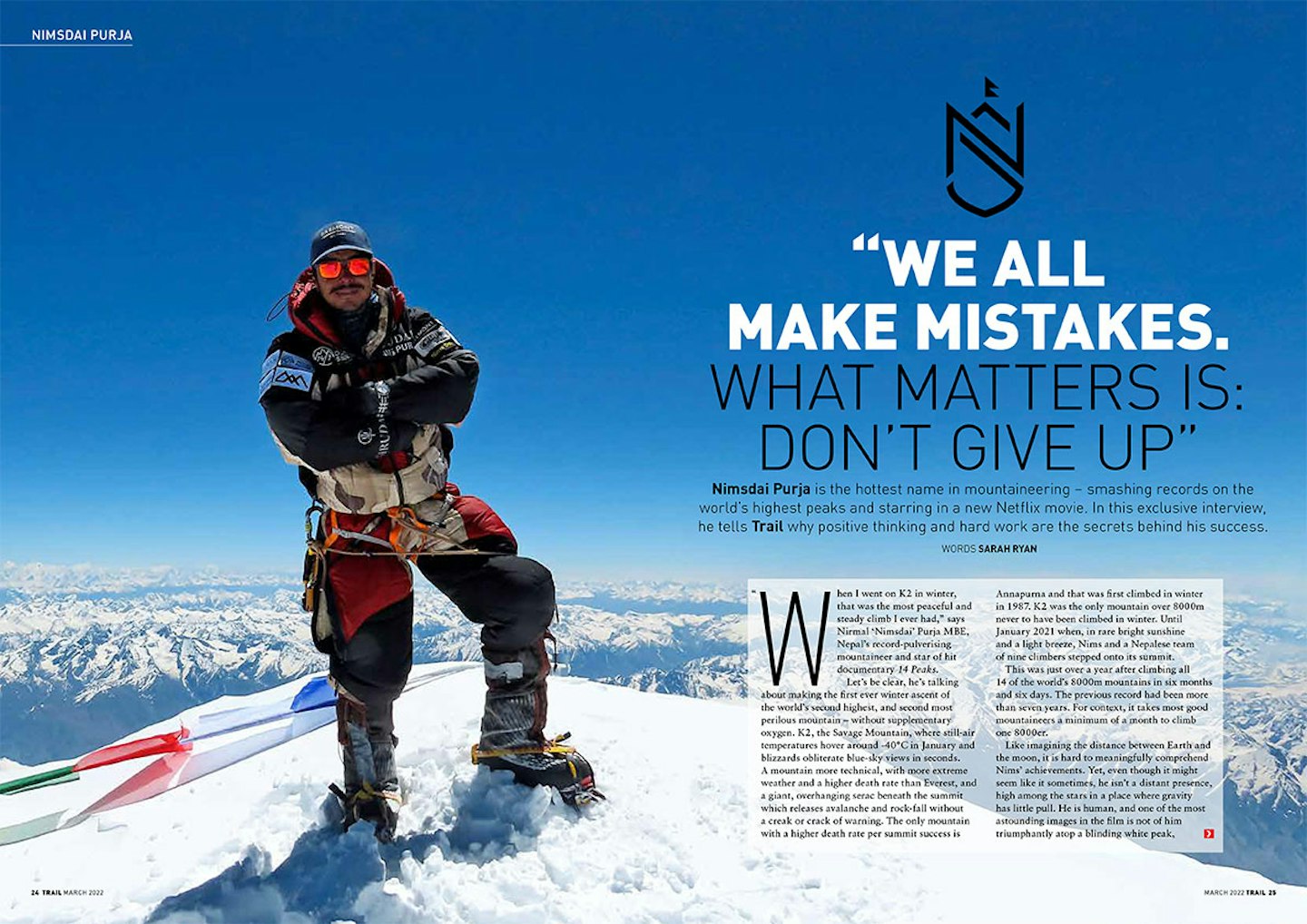 2 of 7
Nimsdai Purja interview
Nimsdai Purja is the hottest name in mountaineering – smashing records on the world's highest peaks and starring in a new Netflix movie. In this exclusive interview, he tells Trail why positive thinking and hard work are the secrets behind his success.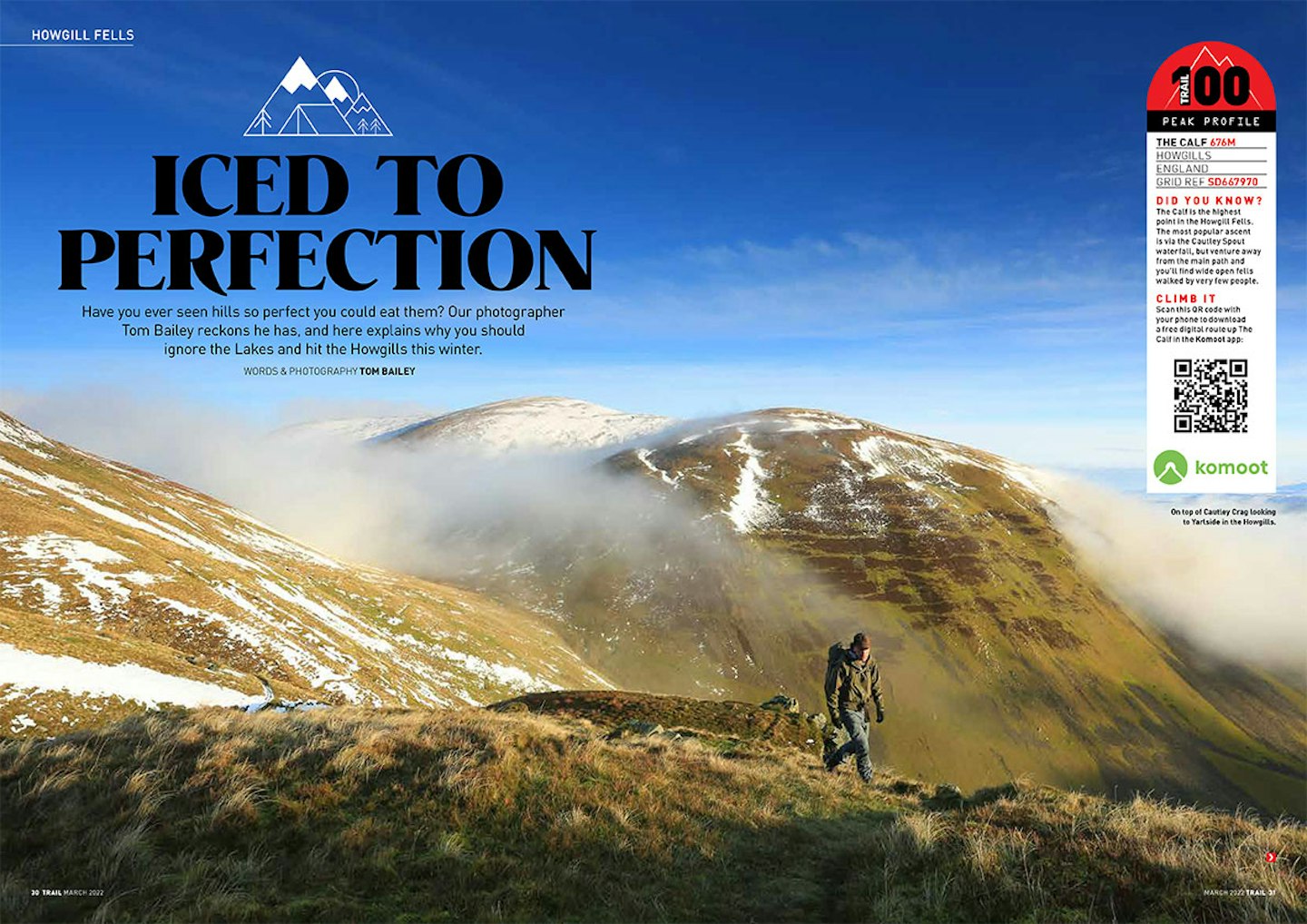 3 of 7
Iced to perfection
Have you ever seen hills so perfect you could eat them? Our photographer Tom Bailey reckons he has, and here explains why you should ignore the Lakes and hit the Howgills this winter.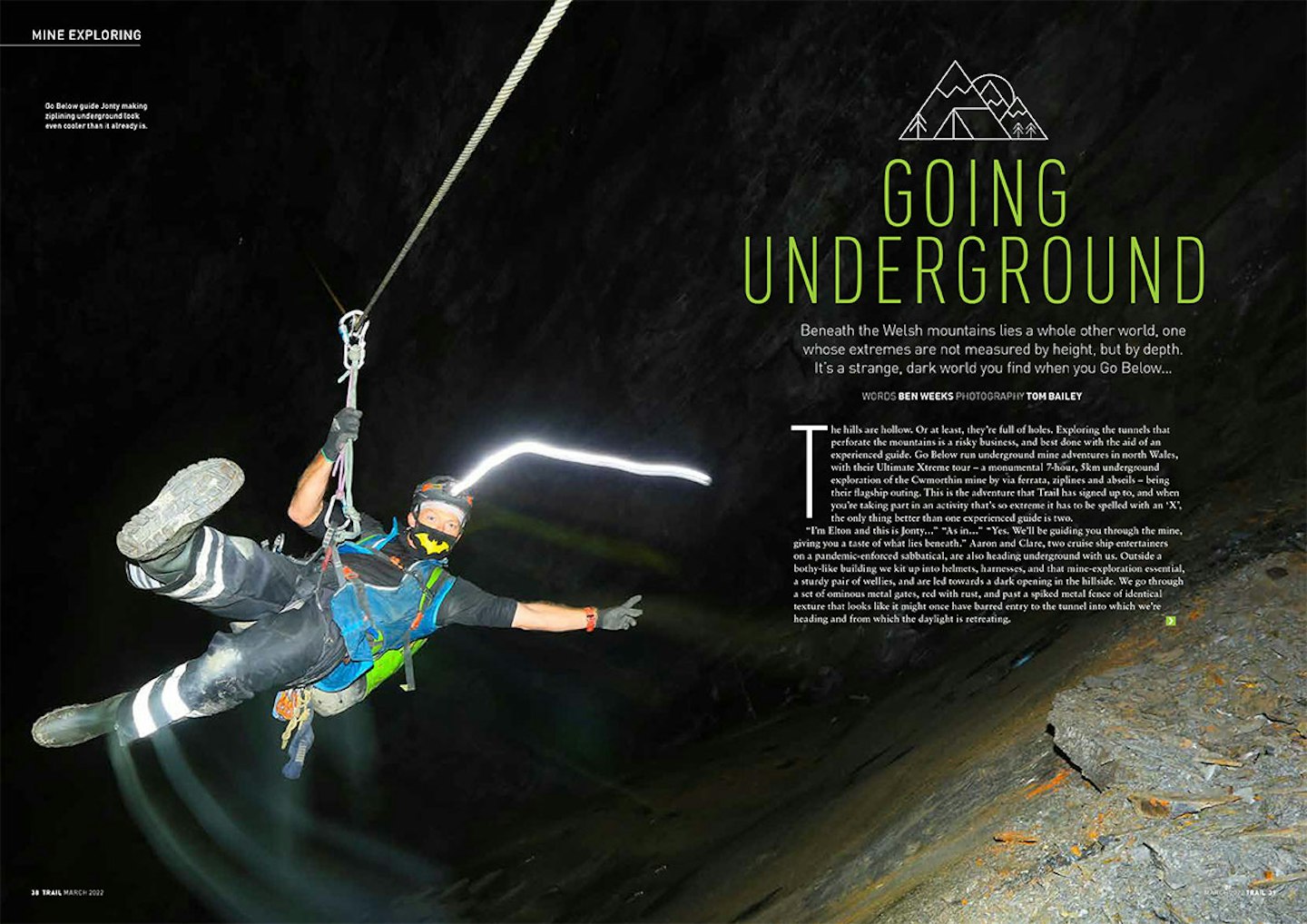 4 of 7
Going underground
Beneath the Welsh mountains lies a whole other world, one whose extremes are not measured by height, but by depth. It's a strange, dark world you find when you Go Below…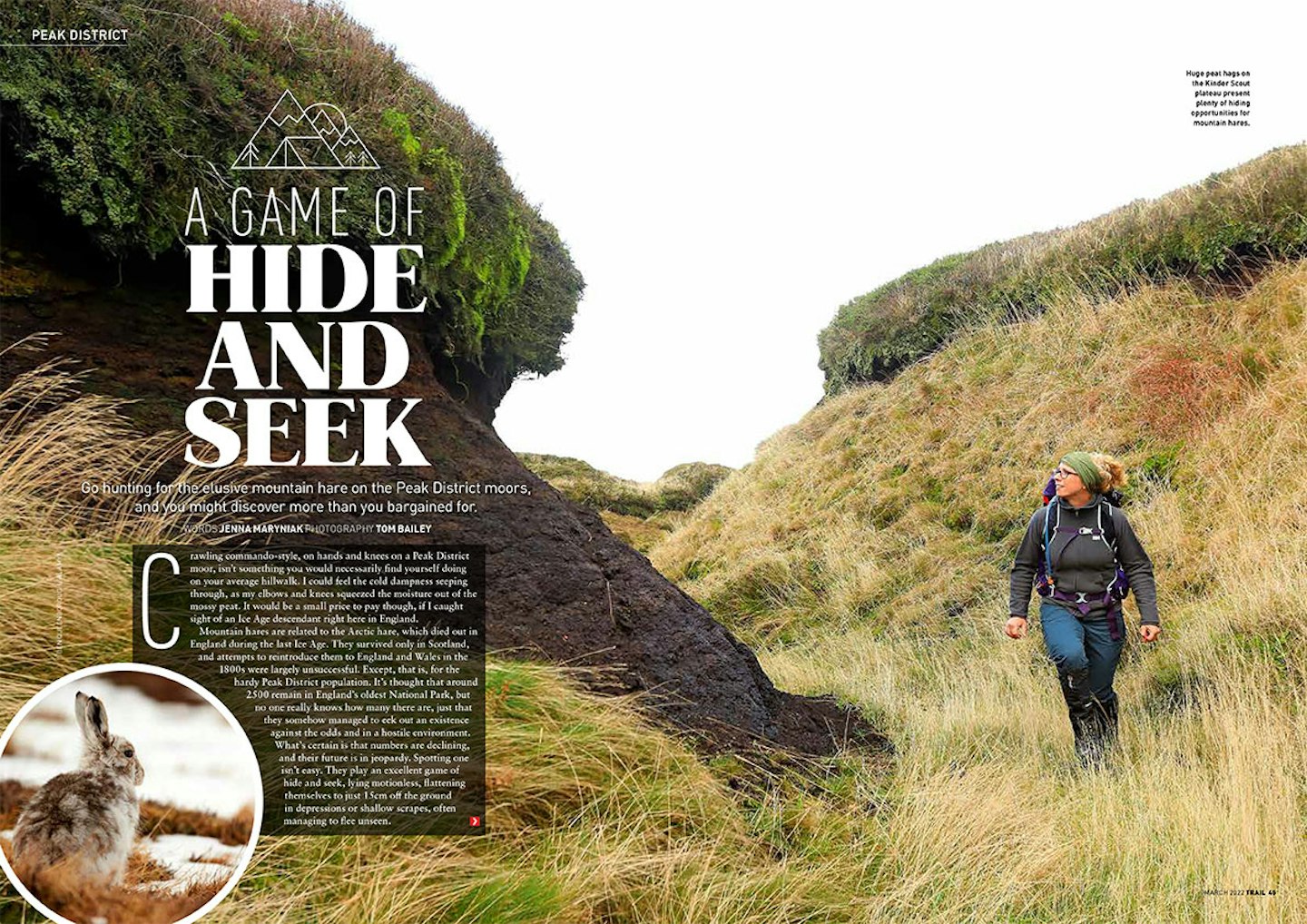 5 of 7
A game of hide and seek
Go hunting for the elusive mountain hare on the Peak District moors, and you might discover more than you bargained for.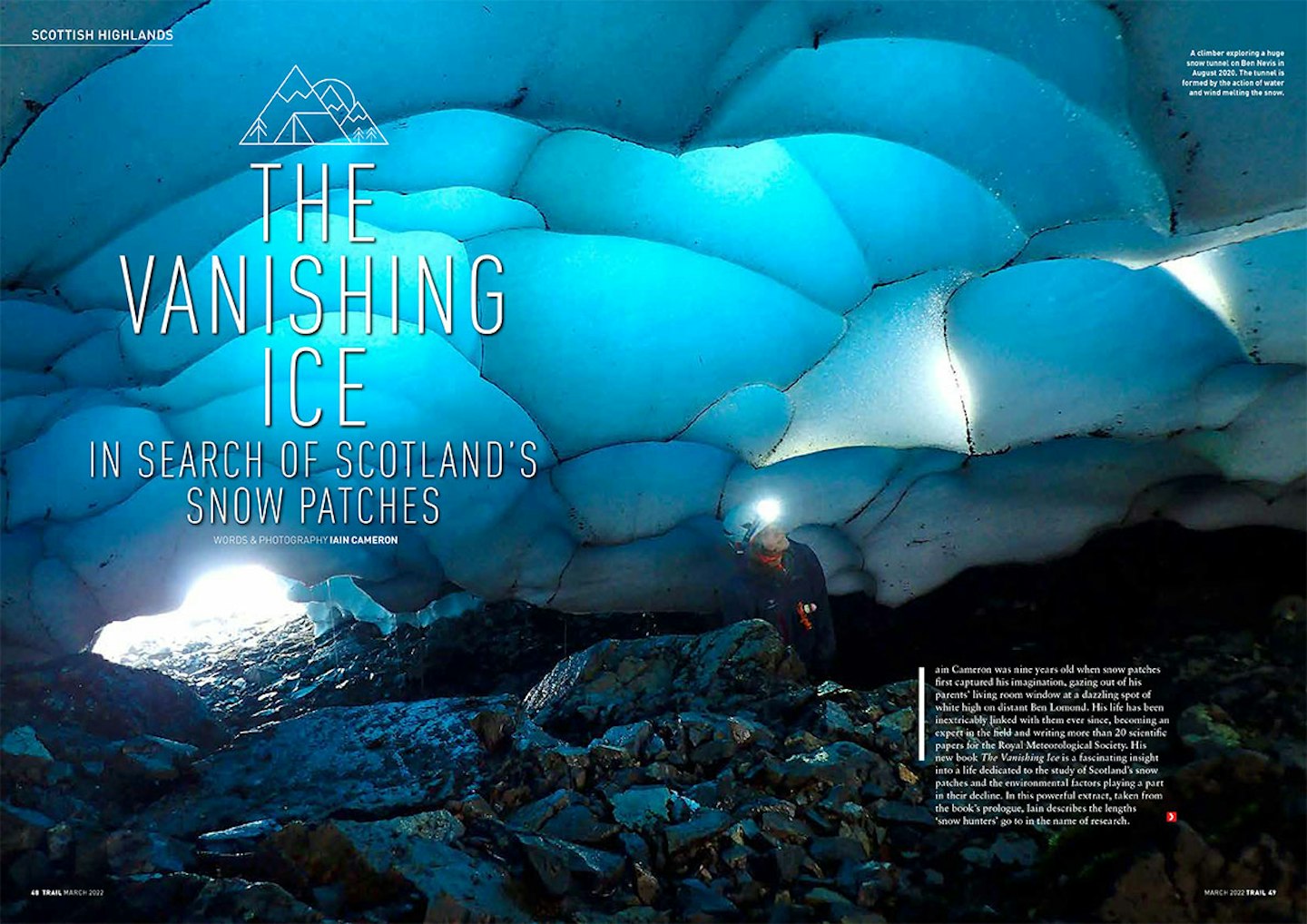 6 of 7
The vanishing ice
Iain Cameron's new book is a fascinating insight into a life dedicated to the study of Scotland's snow patches and the factors playing a part in their decline. In this extract Iain describes the lengths 'snow hunters' go to in the name of research.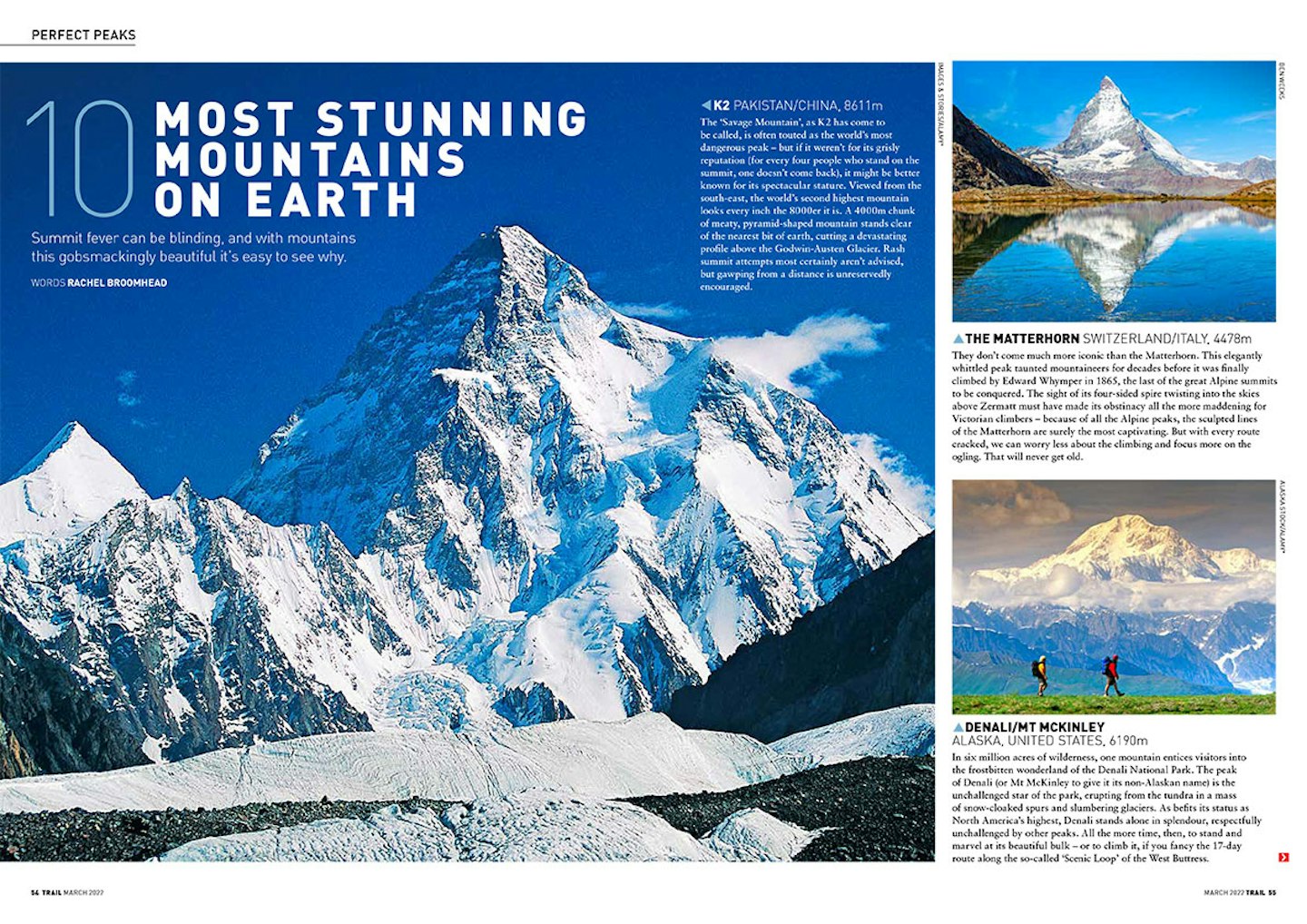 7 of 7
10 Most stunning mountains on earth
Summit fever can be blinding, and with mountains this gobsmackingly beautiful it's easy to see why.
Plus...
Tips, skills and know-how | In-depth expert gear advice | Mapped mountain routes for you to explore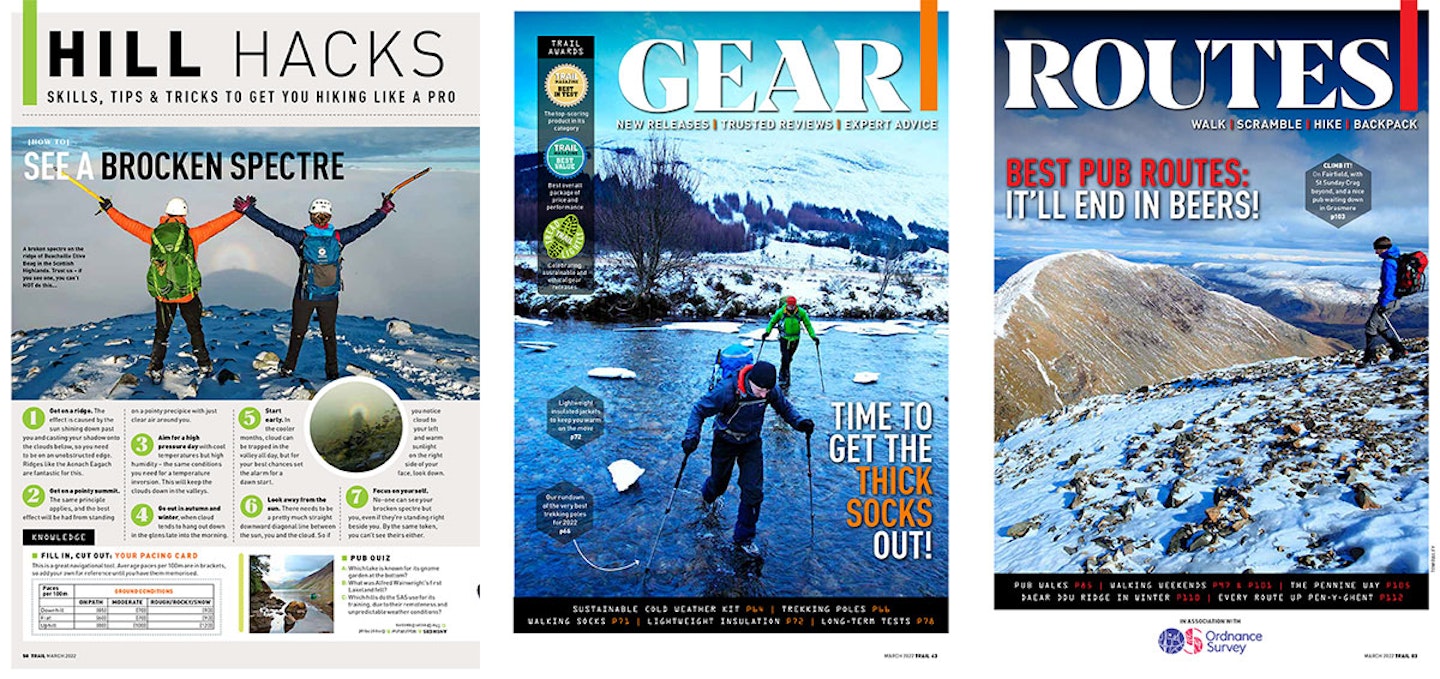 And much, much more...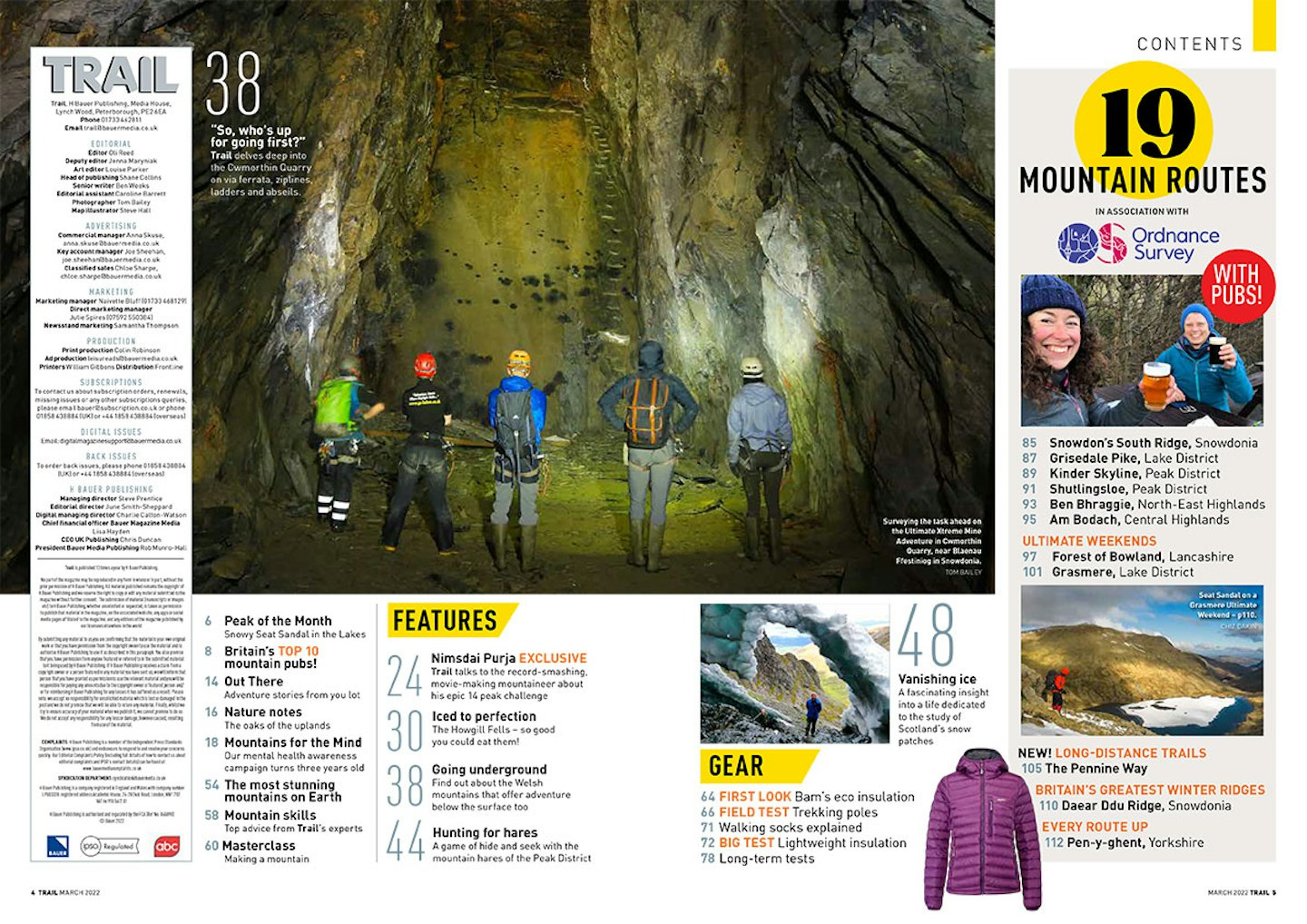 All of this can be found in the new March issue of Trail magazine - the UK's best-selling hillwalking publication – on sale from Thursday 20th January.