See what's inside the new January 2023 issue of Trail - the UK's best-selling hillwalking and hiking magazine
You can read this month's issue online by becoming a Trail member today and receive a welcome gift of your choice. Pick from a SILVA Terra Scout XT headtorch, a  SEATOSUMMIT outdoor kitchen tool kit or a Bridgedale Socks voucher, enabling you to choose 2 pairs of socks from their Hike collection.
Articles in this issue of Trail magazine...
Lake District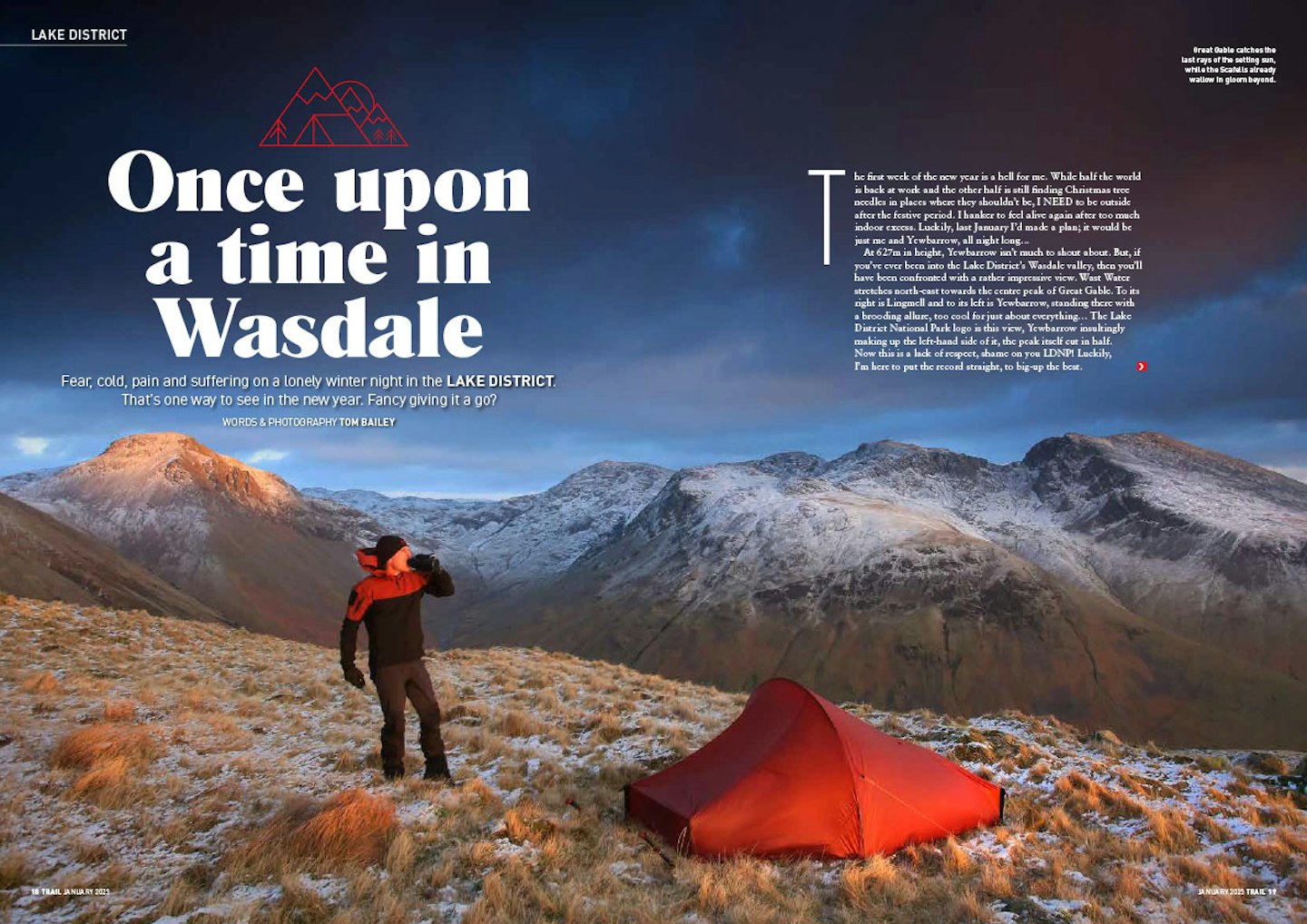 'Fear, cold, pain and suffering on a lonely winter night in the Lake District. That's one way to see in the new year. Fancy giving it a go?'

Tom Bailey
Winter Walking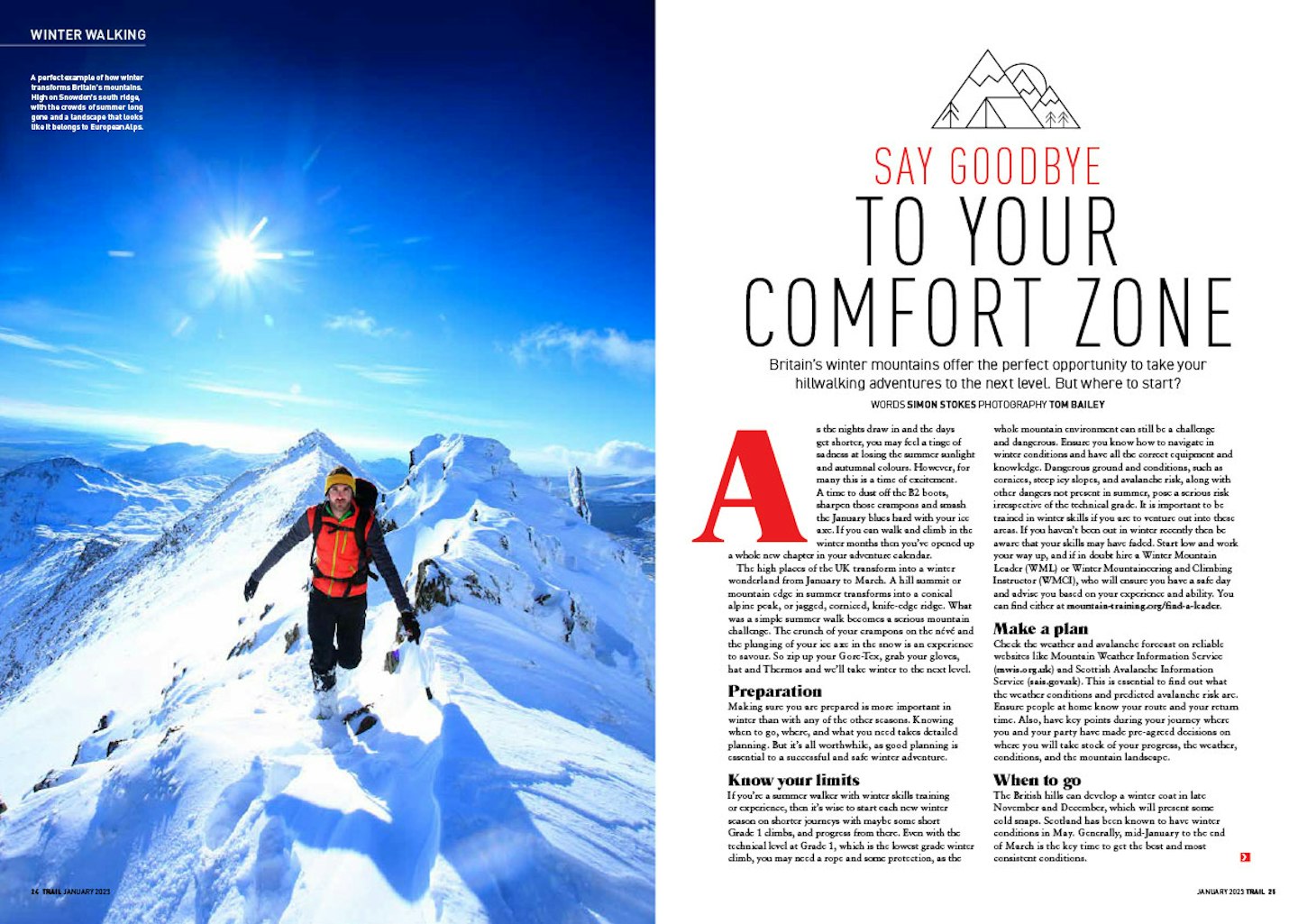 'Britain's Winter Mountains offer the perfect opportunity to take your hillwalking adventures to the next level. But where to start?'

Simon Stokes
South Highlands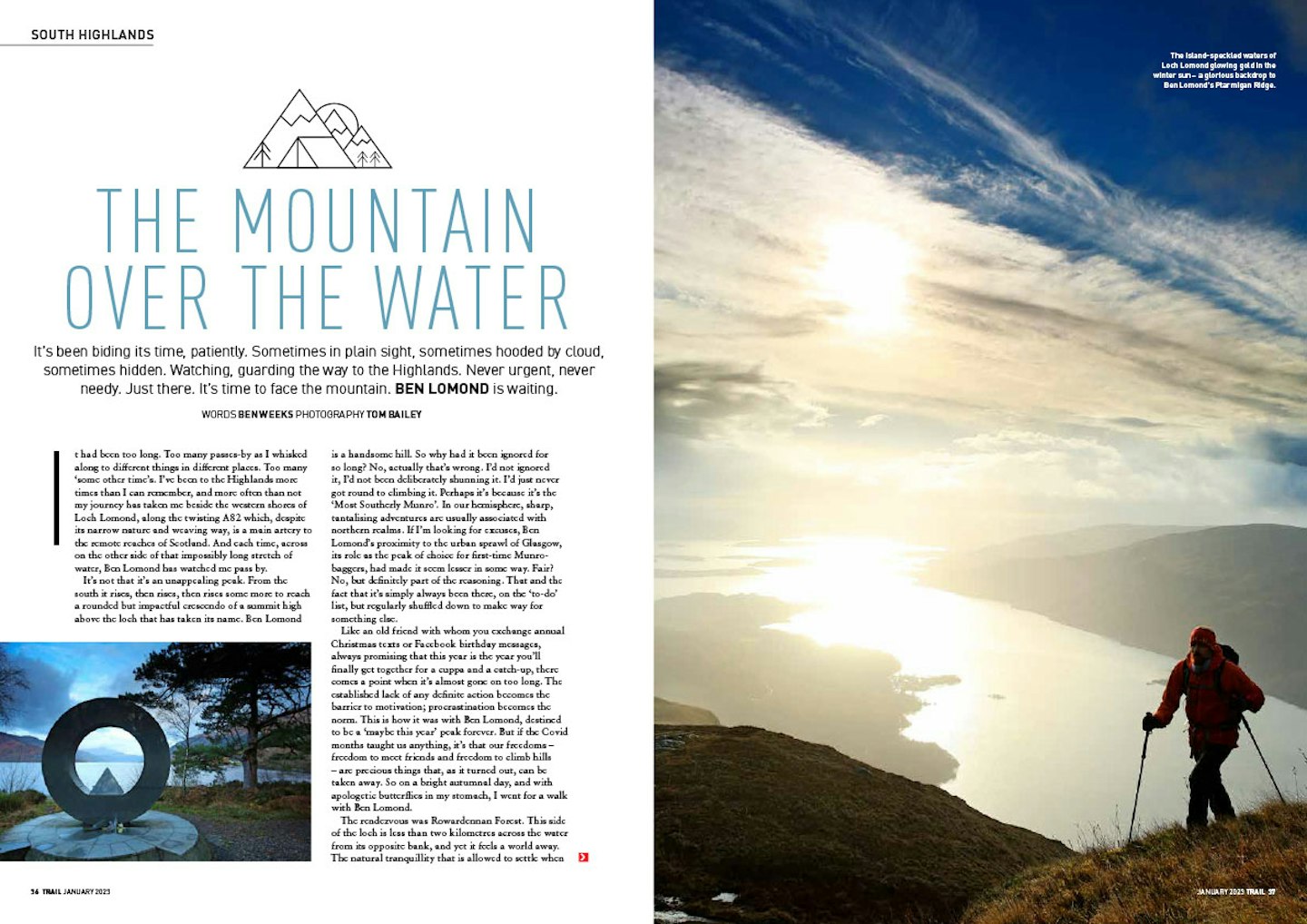 'It's been biding its time, patiently. Sometimes in plain sight, sometimes hooded by cloud, sometimes hidden. Watching, guarding the way to the Highlands. Never urgent, never needy. Just there. It's time to face the mountain. Ben Lomond is waiting.'

Ben Weeks
Snowdonia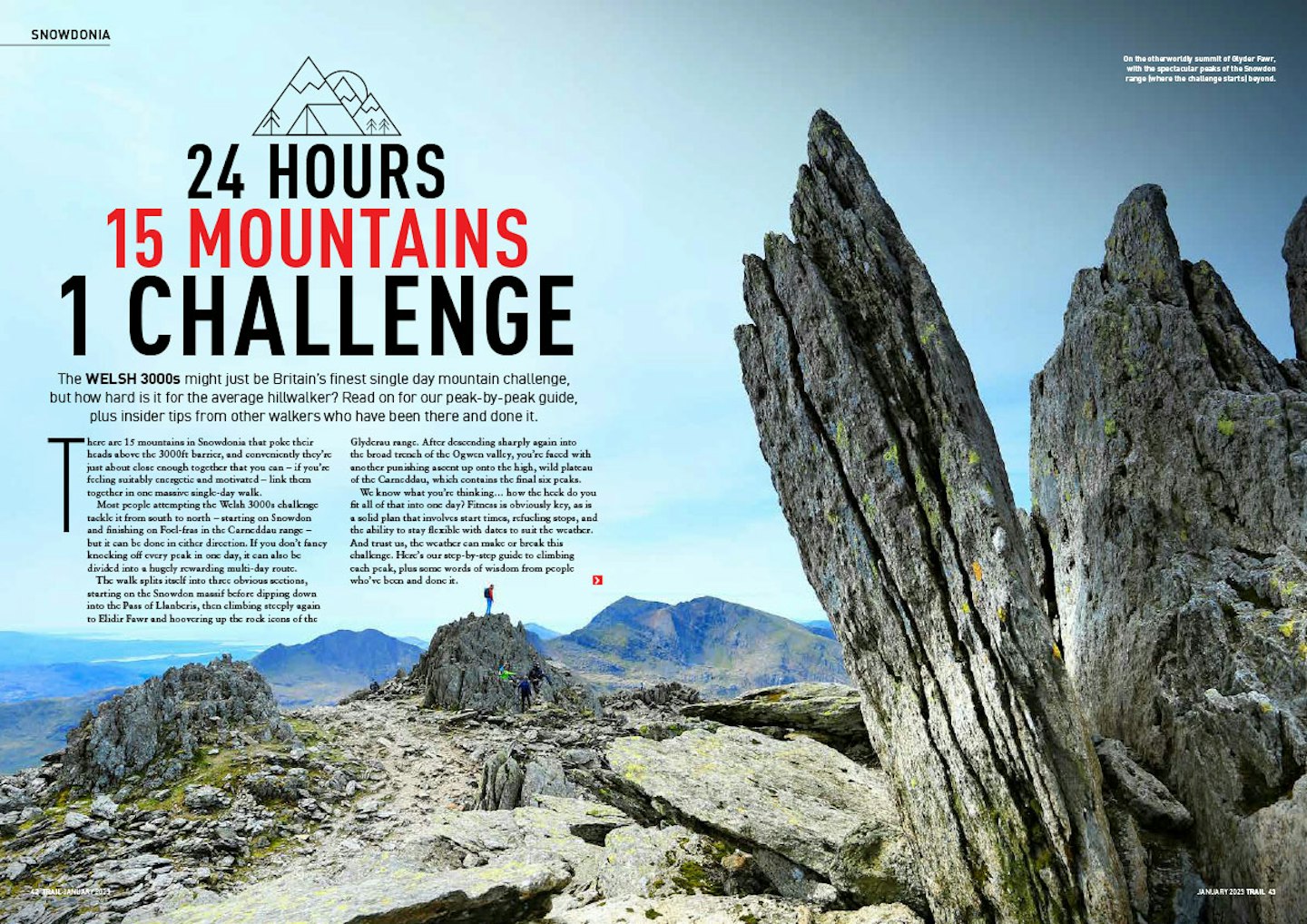 'The Welsh 3000s might just be Britain's finest single day mountain challenge, but how hard is it for the average hillwalker? Read on for our peak-by-peak guide, plus insider tips from other walkers who have been there and done it.'

Oli Reed
Snowdonia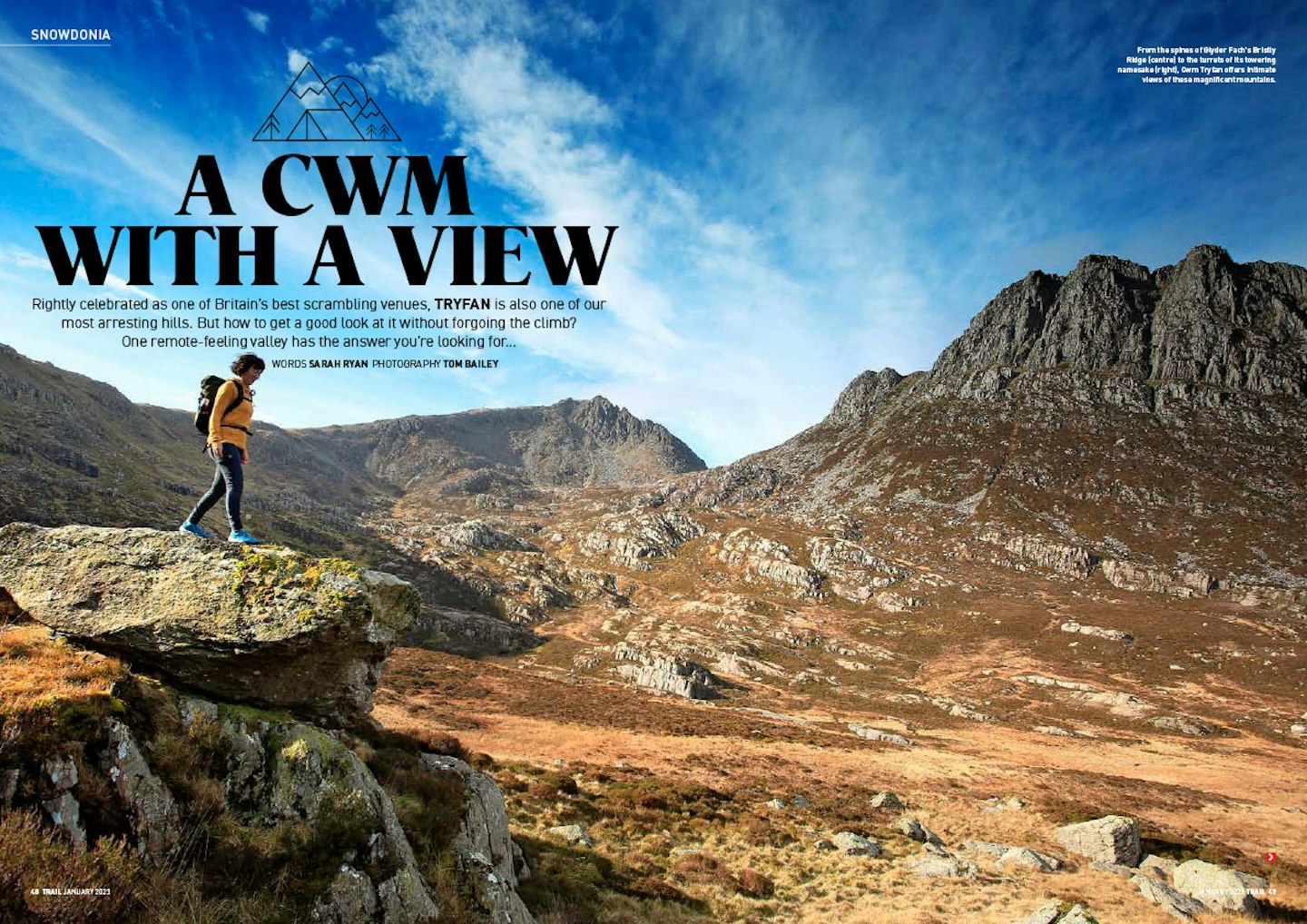 'Rightly celebrated as one of Britain's best scrambling venues, Tryfan is also one of our most arresting hills. But how to get a good look at it without forgoing the climb? One remote-feeling valley has the answer you're looking for...'

Sarah Ryan
Mountain Lives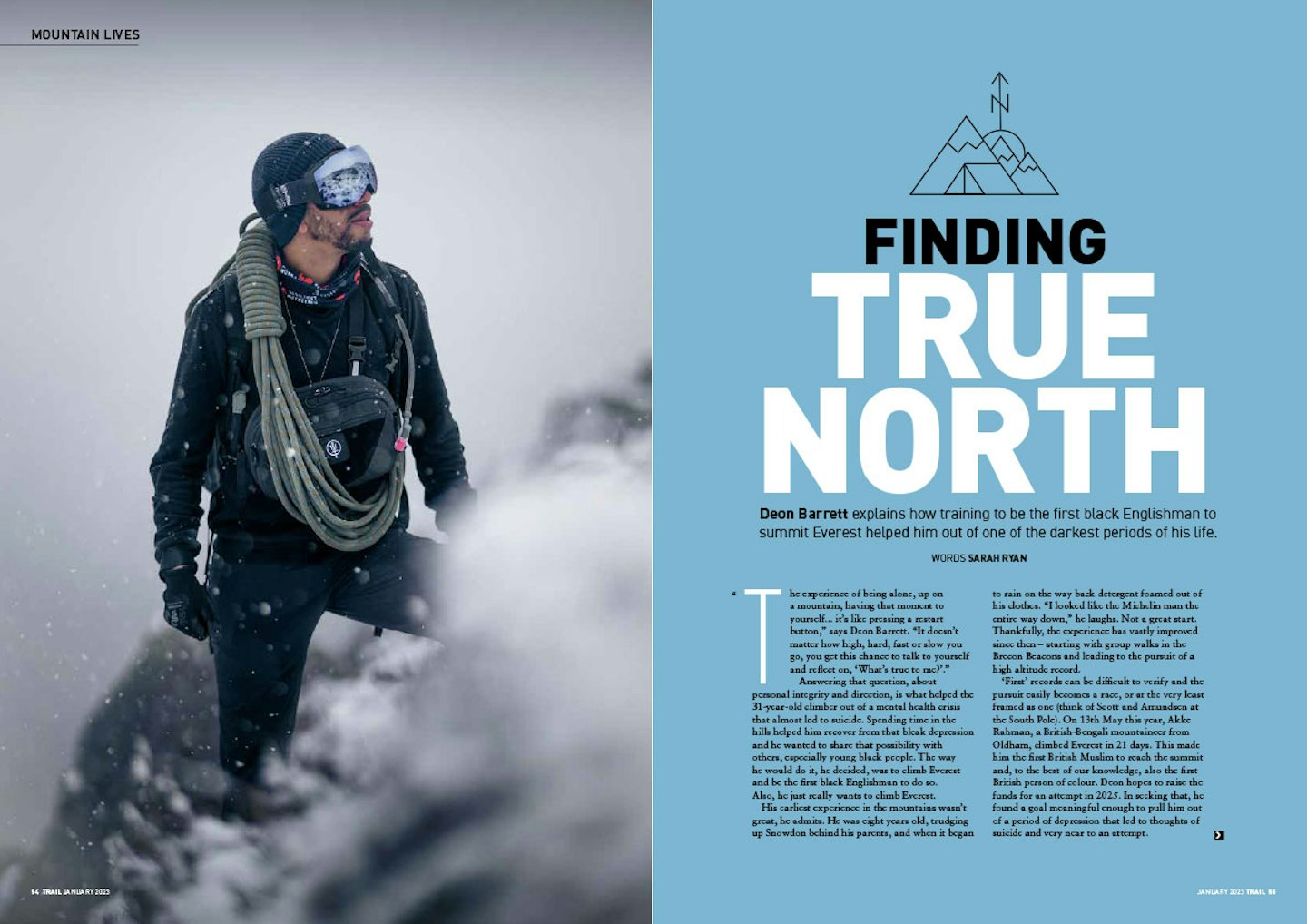 'Deon Barrett explains how training to be the first black Englishman to summit Everest helped him out of one of the darkest periods of his life.'

Sarah Ryan
Also in this issue of Trail magazine...
Tips, skills and know-how, in-depth expert gear advice, and mapped mountain routes for you to explore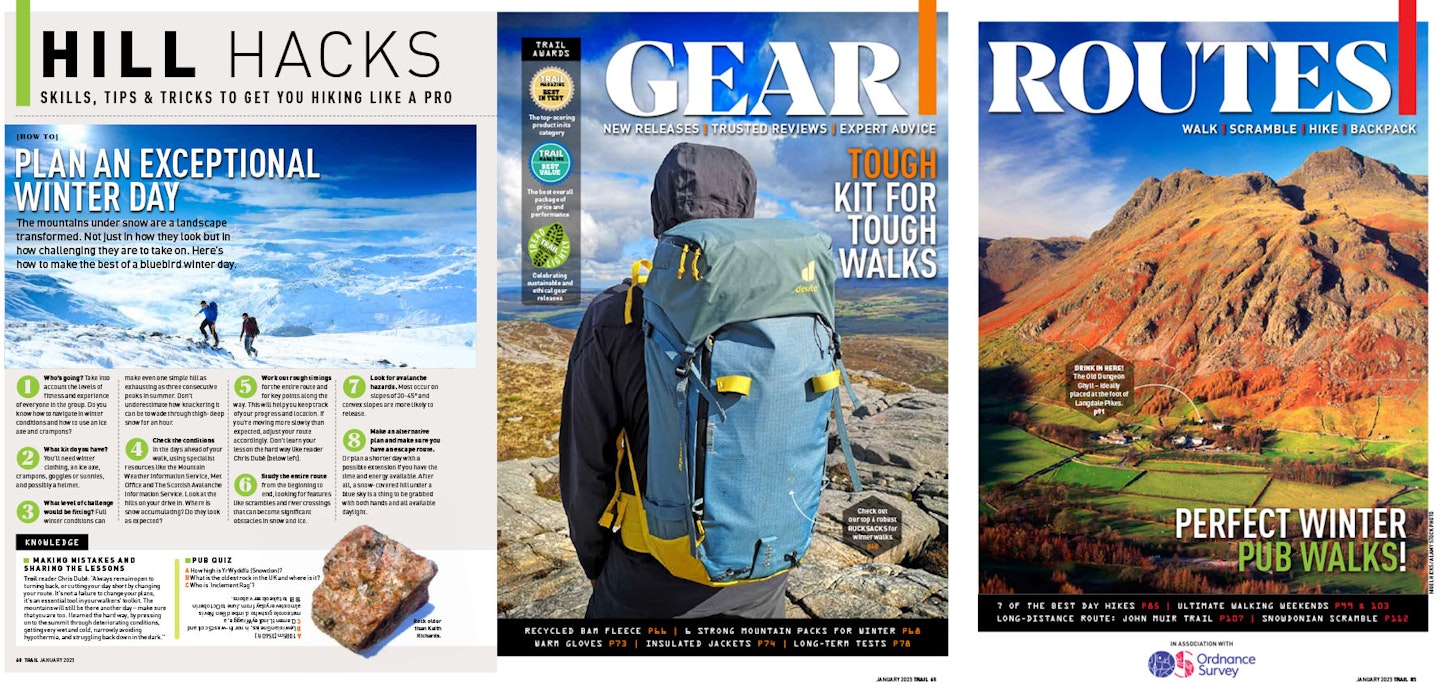 And much, much more...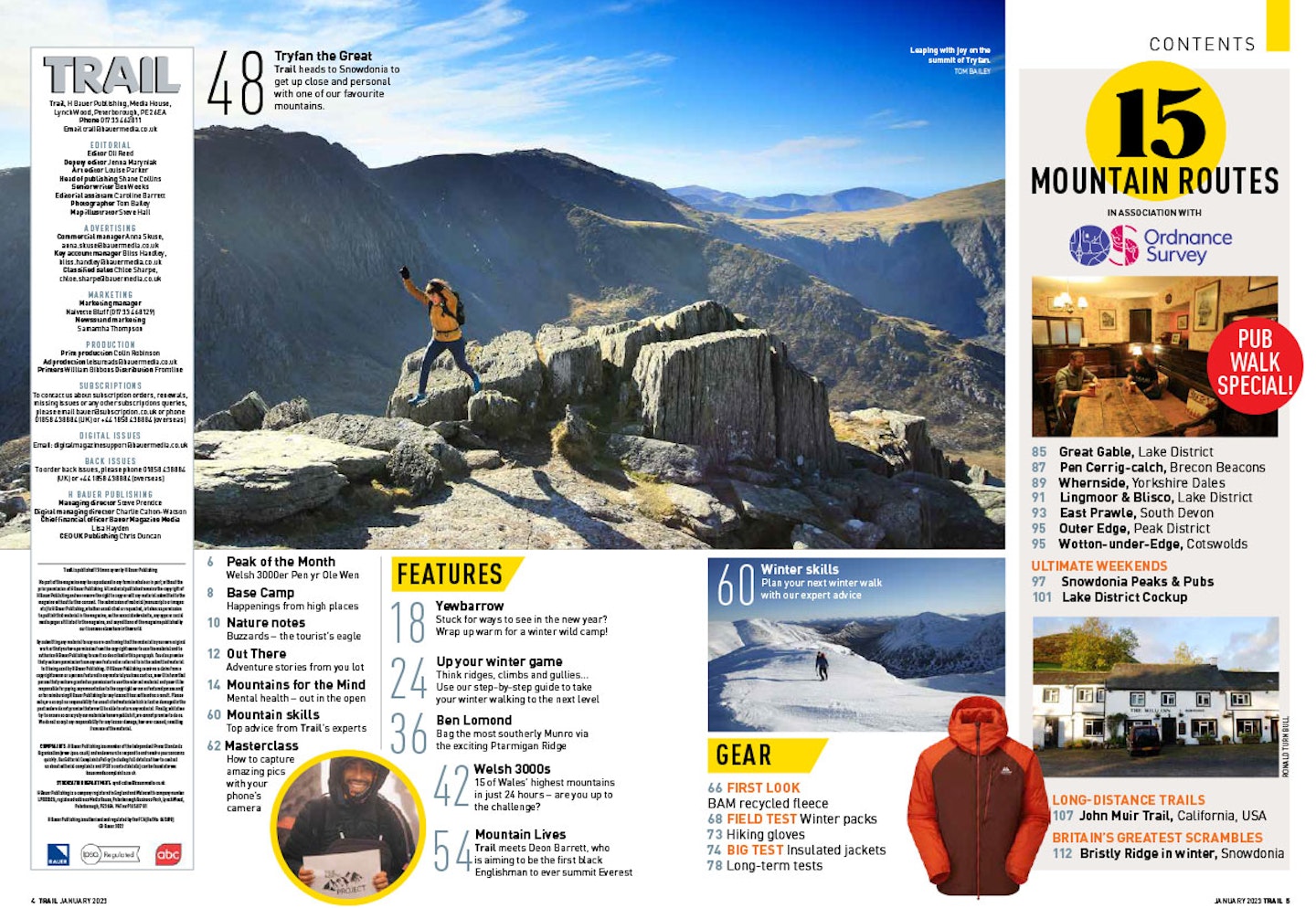 You can find all of this and more in the new January 2023 issue of Trail magazine - the UK's best-selling hillwalking publication. On sale from Thursday 24th November.