Your winter sorted
How to keep climbing mountains when the crowds have gone
Plus a FREE 40-page winter gear guide!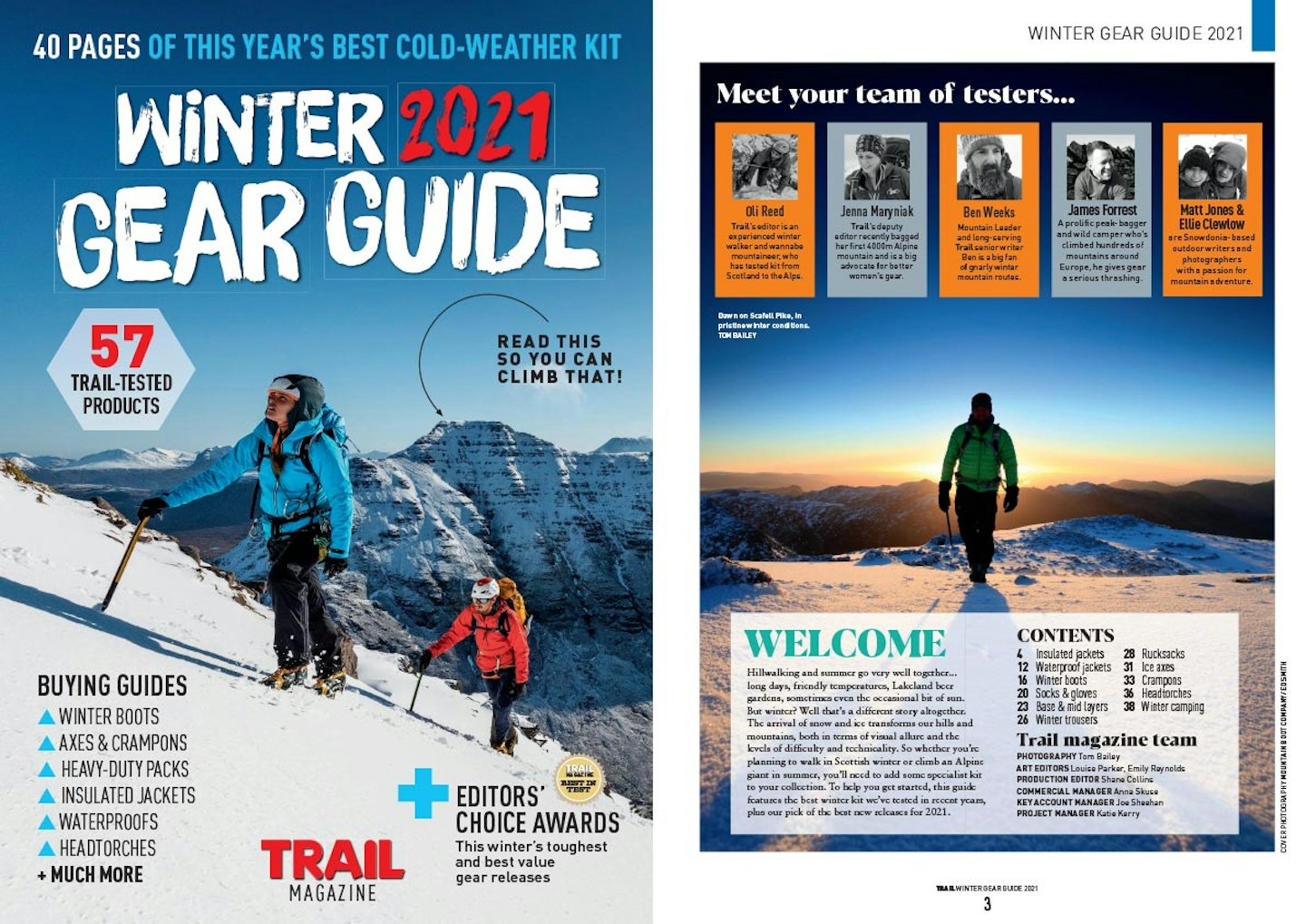 Articles in this issue...
Articles in this issue...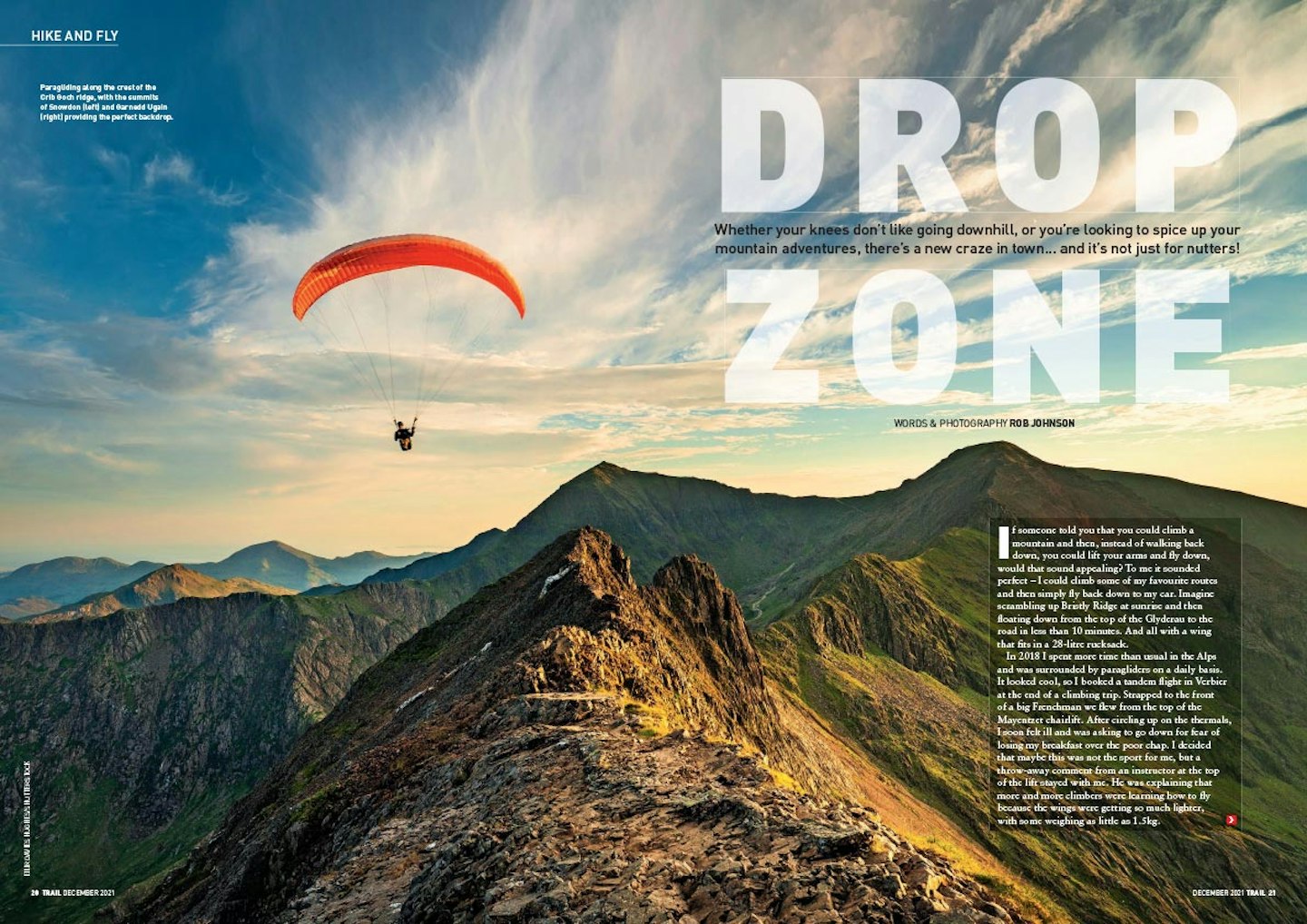 1 of 6
Drop zone
Whether your knees don't like going downhill, or you're looking to spice up your mountain adventures, there's a new craze in town… and it's not just for nutters!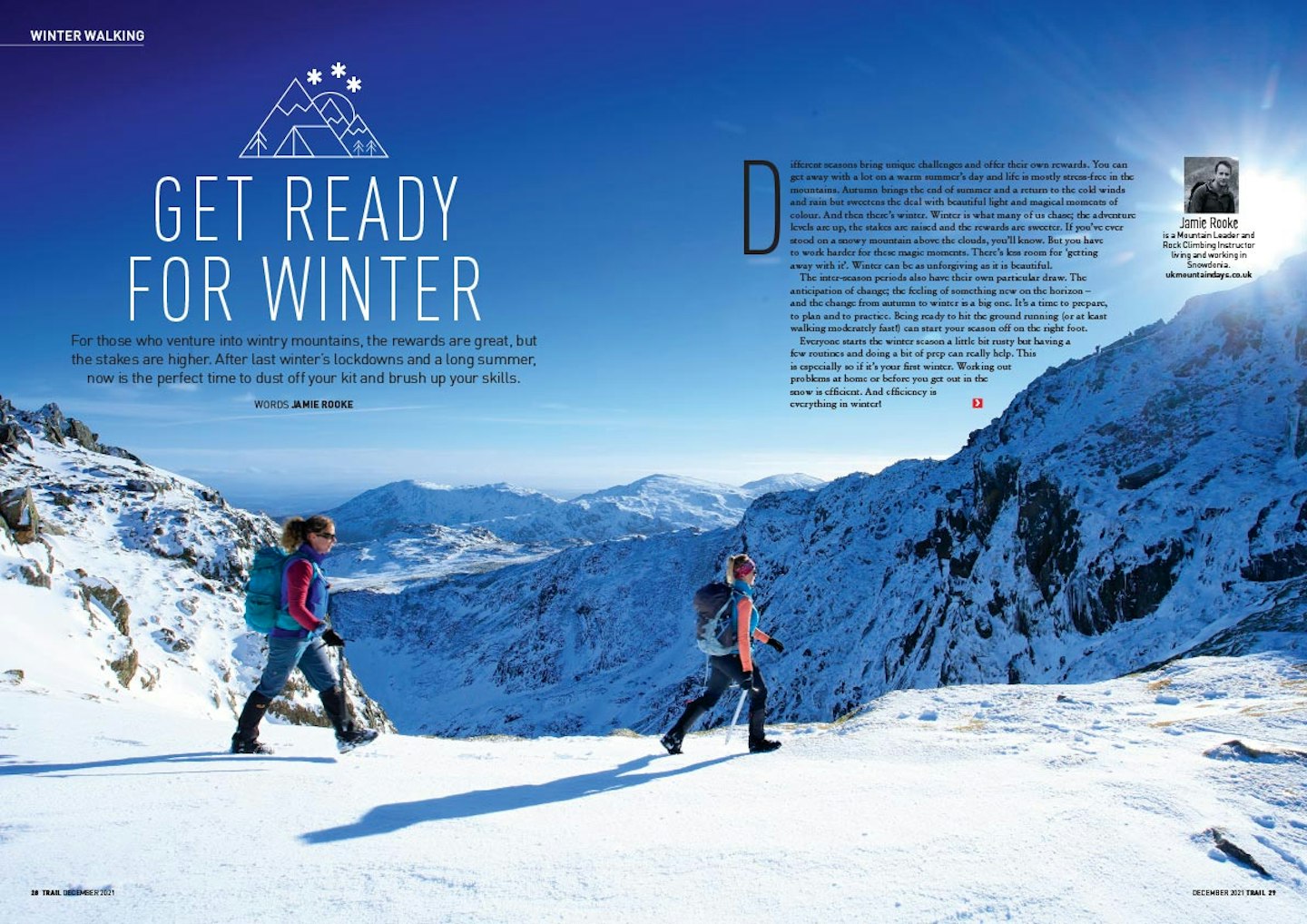 2 of 6
Get ready for winter
For those who venture into wintry mountains, the rewards are great, but the stakes are higher. After last winter's lockdowns and a long summer, now is the perfect time to dust off your kit and brush up your skills.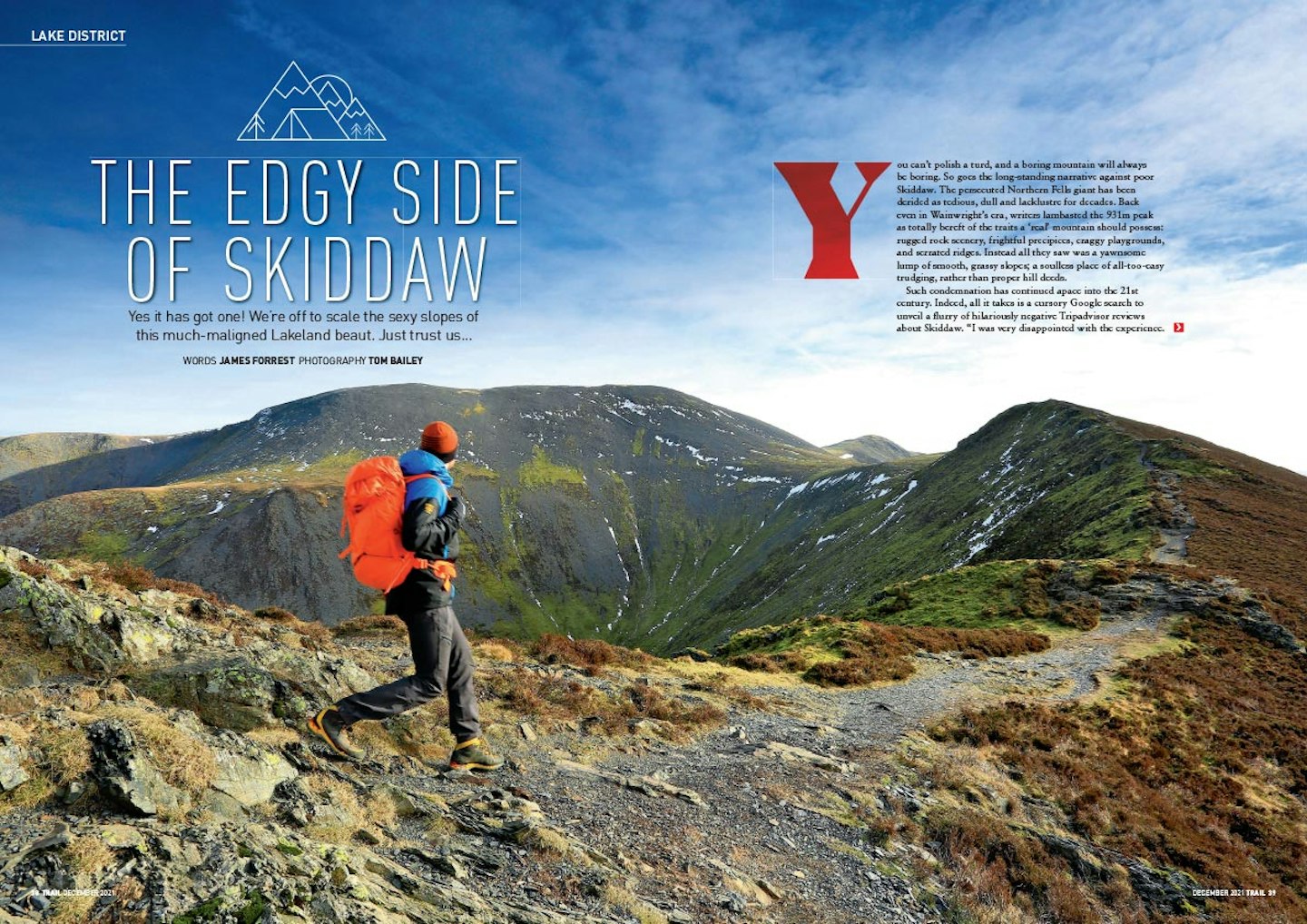 3 of 6
The edgy side of Skiddaw
Yes it has got one! We're off to scale the sexy slopes of this much-maligned Lakeland beaut. Just trust us...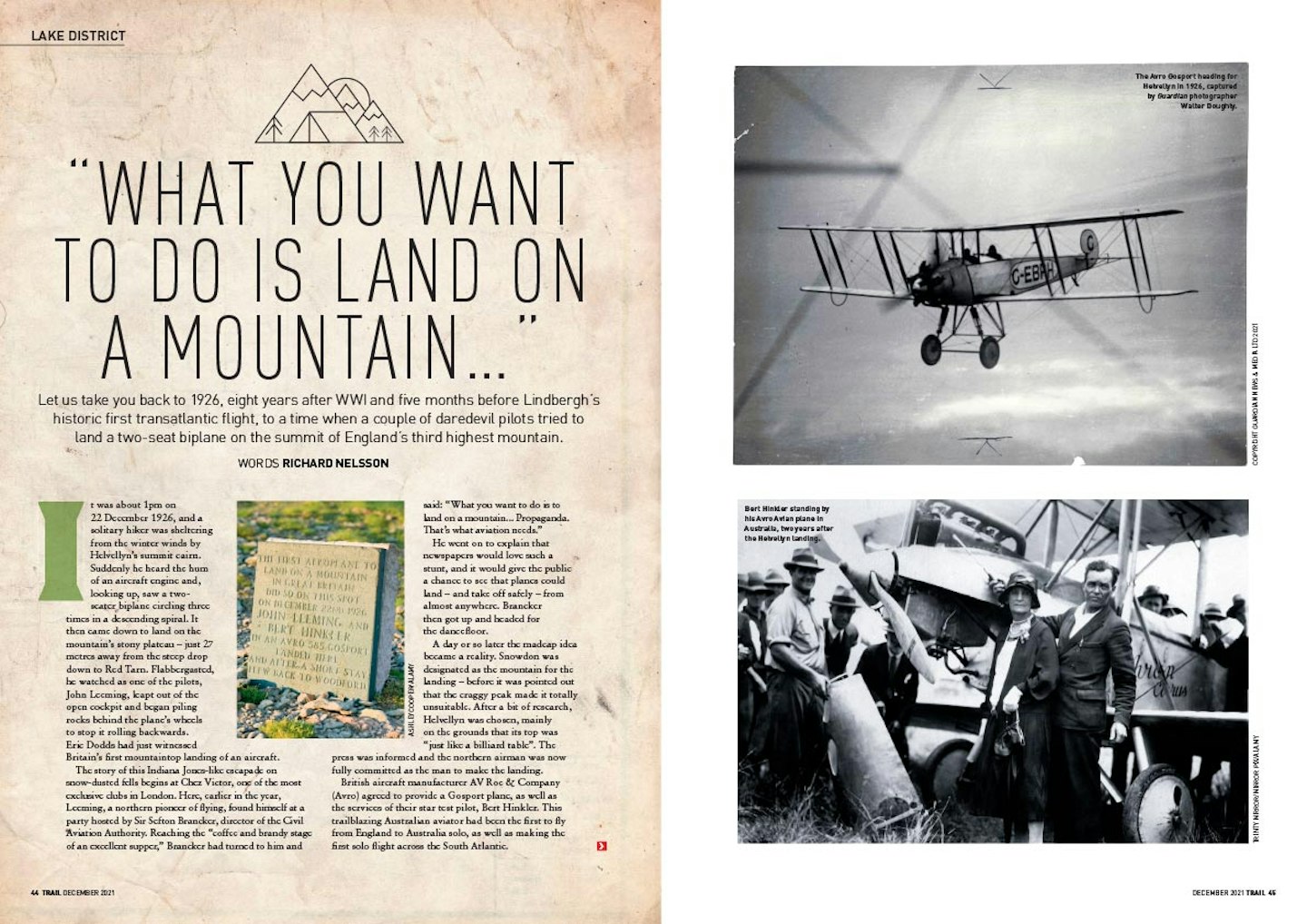 4 of 6
"What you want to do is land on a mountain…"
Let us take you back to 1926, eight years after WWI and five months before Lindbergh's historic first transatlantic flight, to a time when a couple of daredevil pilots tried to land a two-seat biplane on the summit of England's third highest mountain.
5 of 6
Path to purgatory
A path from Aber Falls takes you deep into Snowdonia's wild Carneddau mountains, where you might just find out what kind of walker you really are.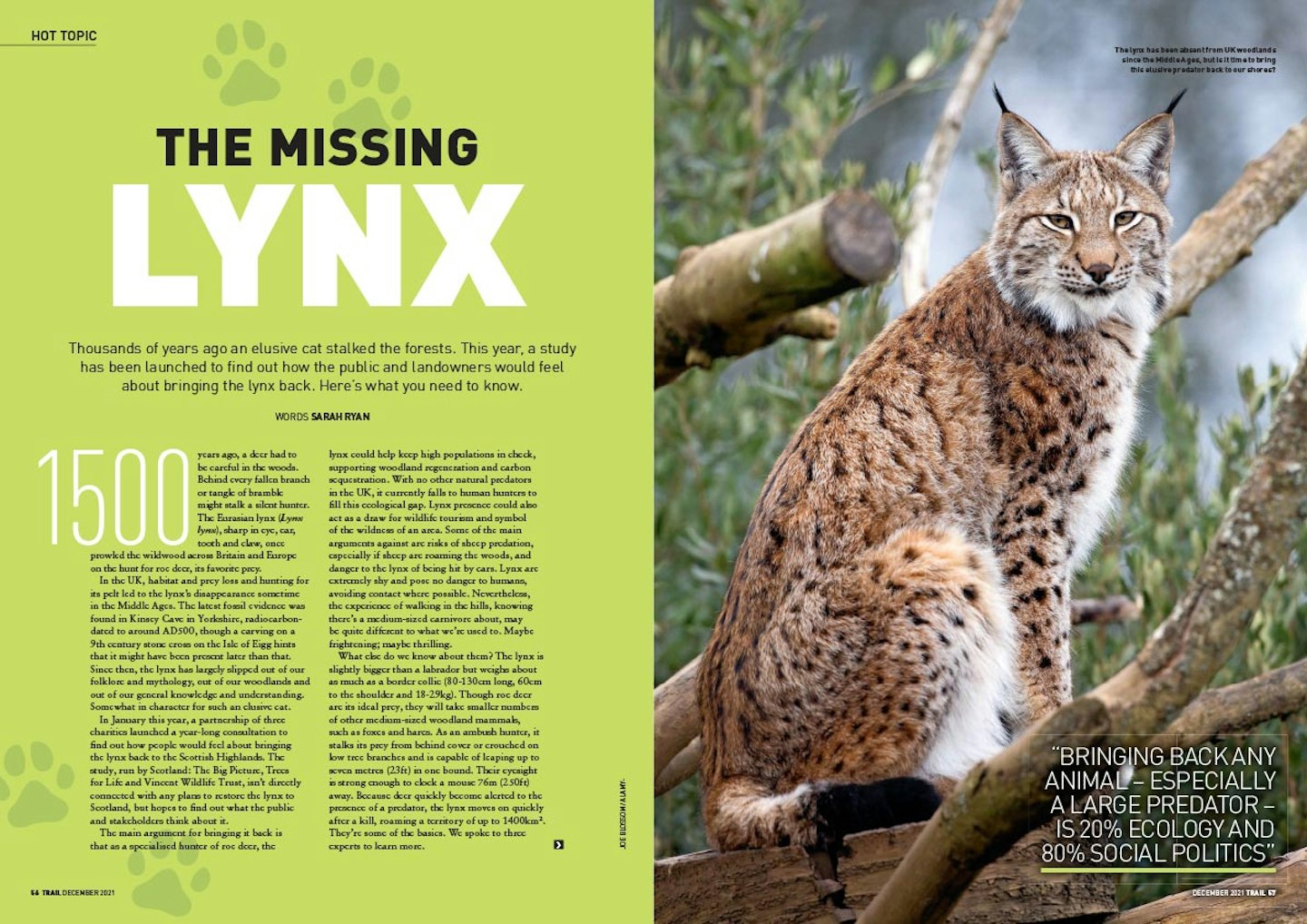 6 of 6
The missing lynx
Thousands of years ago an elusive cat stalked the forests. This year, a study has been launched to find out how the public and landowners would feel about bringing the lynx back. Here's what you need to know.
Plus...
Tips, skills and know-how | In-depth expert gear advice | Mapped mountain routes for you to explore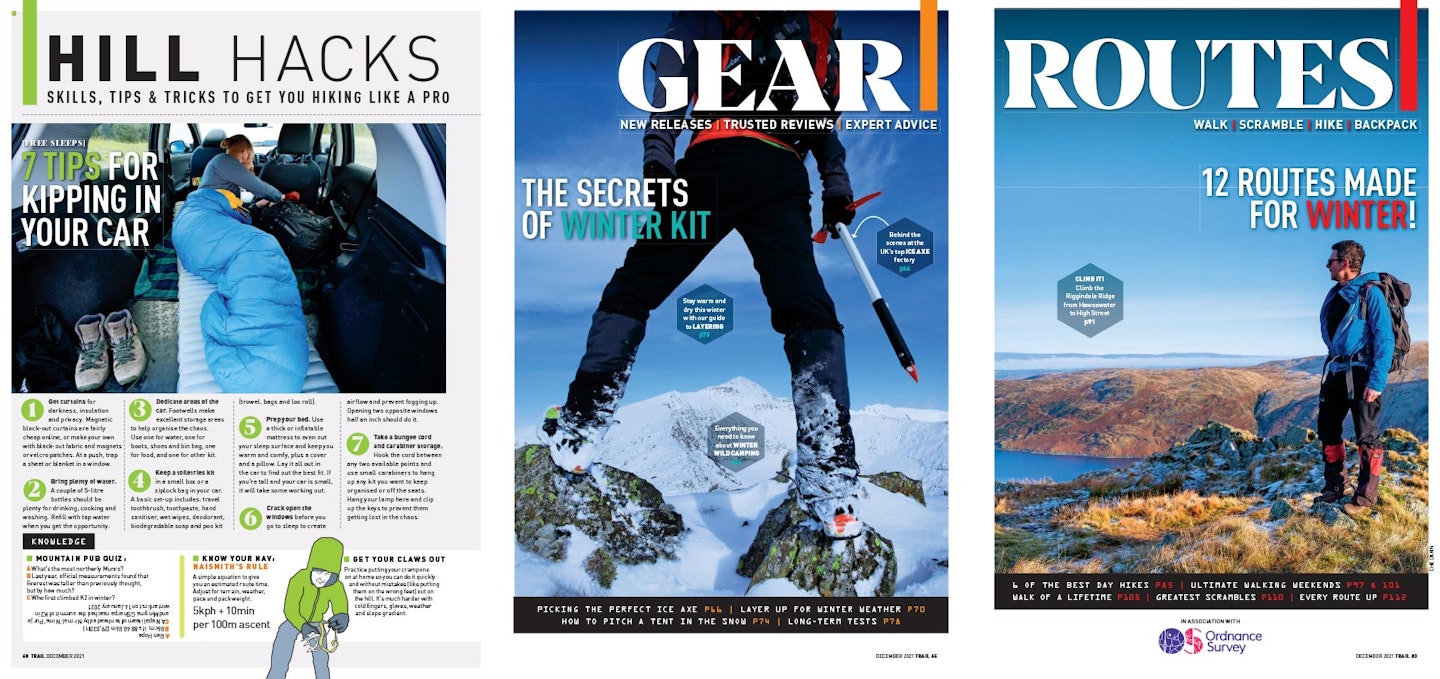 And much, much more...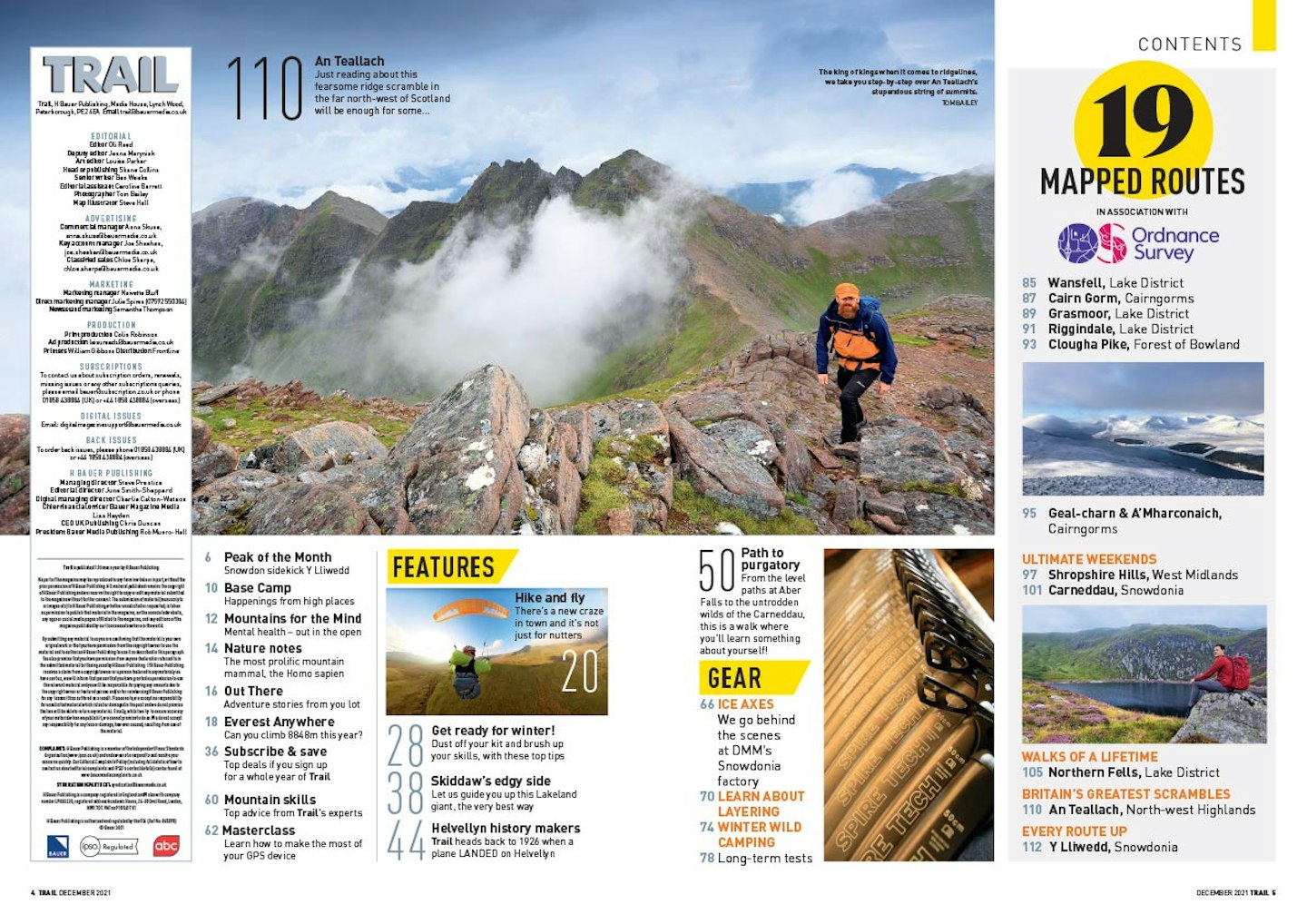 All of this can be found in the new December issue of Trail magazine - the UK's best-selling hillwalking publication – on sale from Thursday 28th October.