You're no doubt familiar with inov-8. Perhaps you even own some of their footwear. At the very least you'll have heard of them. They've been going for 20 years, and in that time their boots and shoes have changed the way hikers look at their footwear.
Back when heavy leather sturdiness was what most walkers sought in a boot, inov-8 pioneered a new breed of lightweight footwear. Their dedication to reducing weight without diminishing performance saw them make huge bounds in the world of off-road running. The experiences learned and technologies developed there enabled them to hit the fast-and-light-hiking ground running.
But despite this epic rise, there's probably still huge amounts you don't know about inov-8. We had a chat with the folks behind the brand to find out what lesser-known details they think people need to know. The result of that conversation is this list…
Seven things you need to know about inov-8
1. Lakeland is their home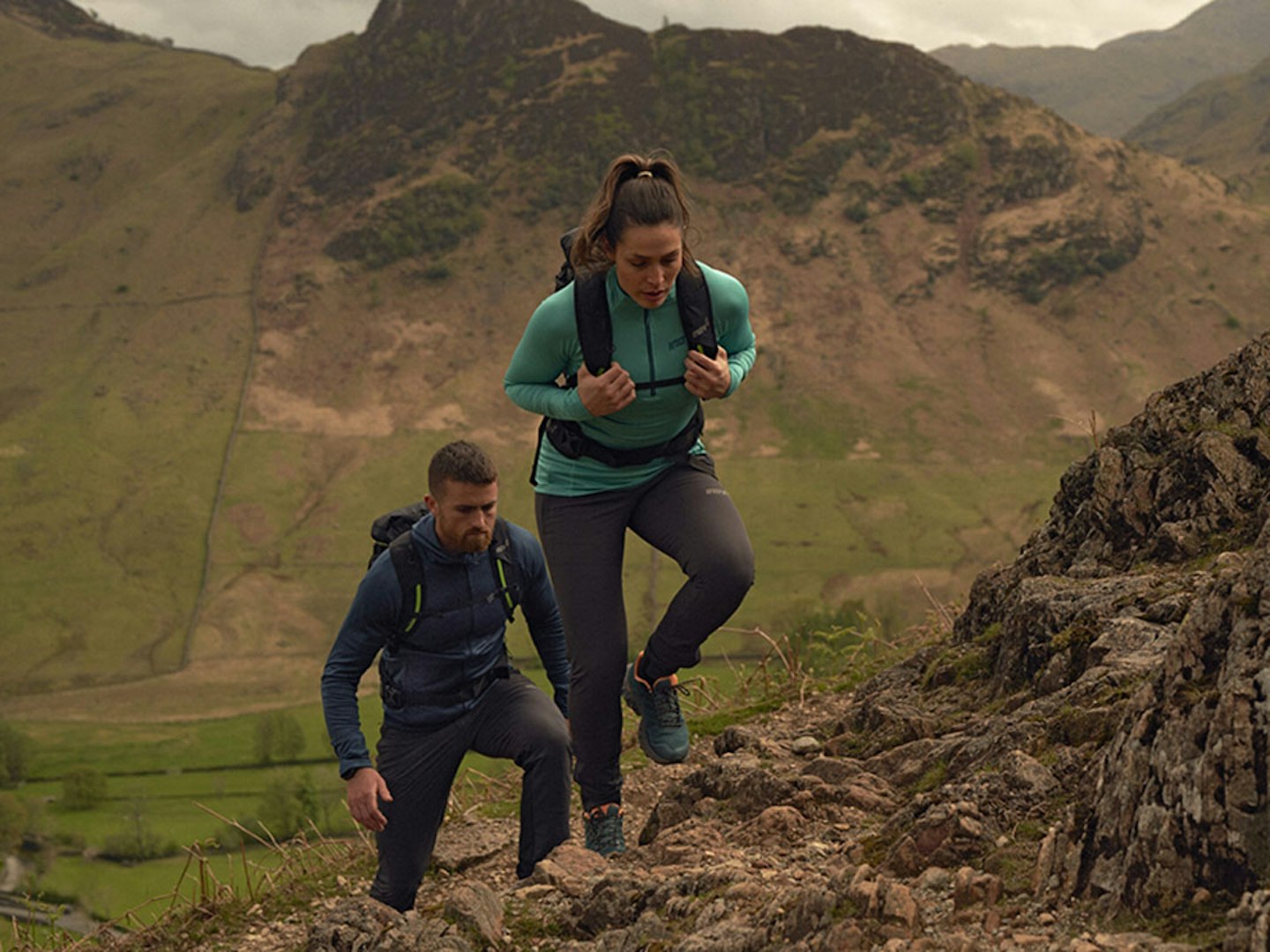 inov-8 was forged in the fells of the Lake District, a fact they're very proud of, in 2003; this year is their 20th birthday! inov-8 headquarters, where all their design, research, and numerous other important activities take place, is still based in the heart of the Lakes. And while it's always good to discover a successful outdoor brand based in the UK, the advantages go beyond mere patriotism. The back doors of inov-8 HQ lead right onto one of the best testing grounds for the kit they're producing: the Lakeland fells. The inov-8 team get out onto the hills most mornings, lunchtimes, and after work. Not only does this demonstrate their dedication to the brand, it also ensures that the footwear you buy for your hiking adventures has been expertly tested on exactly the kind of terrain you'll be using it.
2. The ROCLITE revolution
For hikers like us, inov-8's ROCLITE footwear is the holy grail. It's incredibly light, ridiculously comfortable, and remarkably robust. The latest additions to the ROCLITE range are three new V2, or 'Version 2' models. These have built upon the popularity and successes of previous boots and shoes, added in a hefty dose on new technology and reimagined design, and evolved into something even better.
The ROCLITE, however, is far from new. inov-8 first introduced a ROCLITE product into its range around 2007-2008. At the time, the ROCLITE 286 GTX was considered the lightest hiking boot in the market (although inov-8 also had their X-TALON 240 boot based on their X-TALON running shoe – more about those numerical names in a bit). It's fair and entirely accurate to say that inov-8 have been at the forefront of lightweight hiking boot development for over 15 years. And even back in the late noughties they could count some big names among their fans. King of TV survivalism Bear Grylls was hugely impressed with inov-8's footwear, an appreciation which has continued. Just a couple of years ago Bear included the ROCLITE G 345 GTX boots in his 'Six Tech Essentials' in an article in the Wall Street Journal.
3. The number names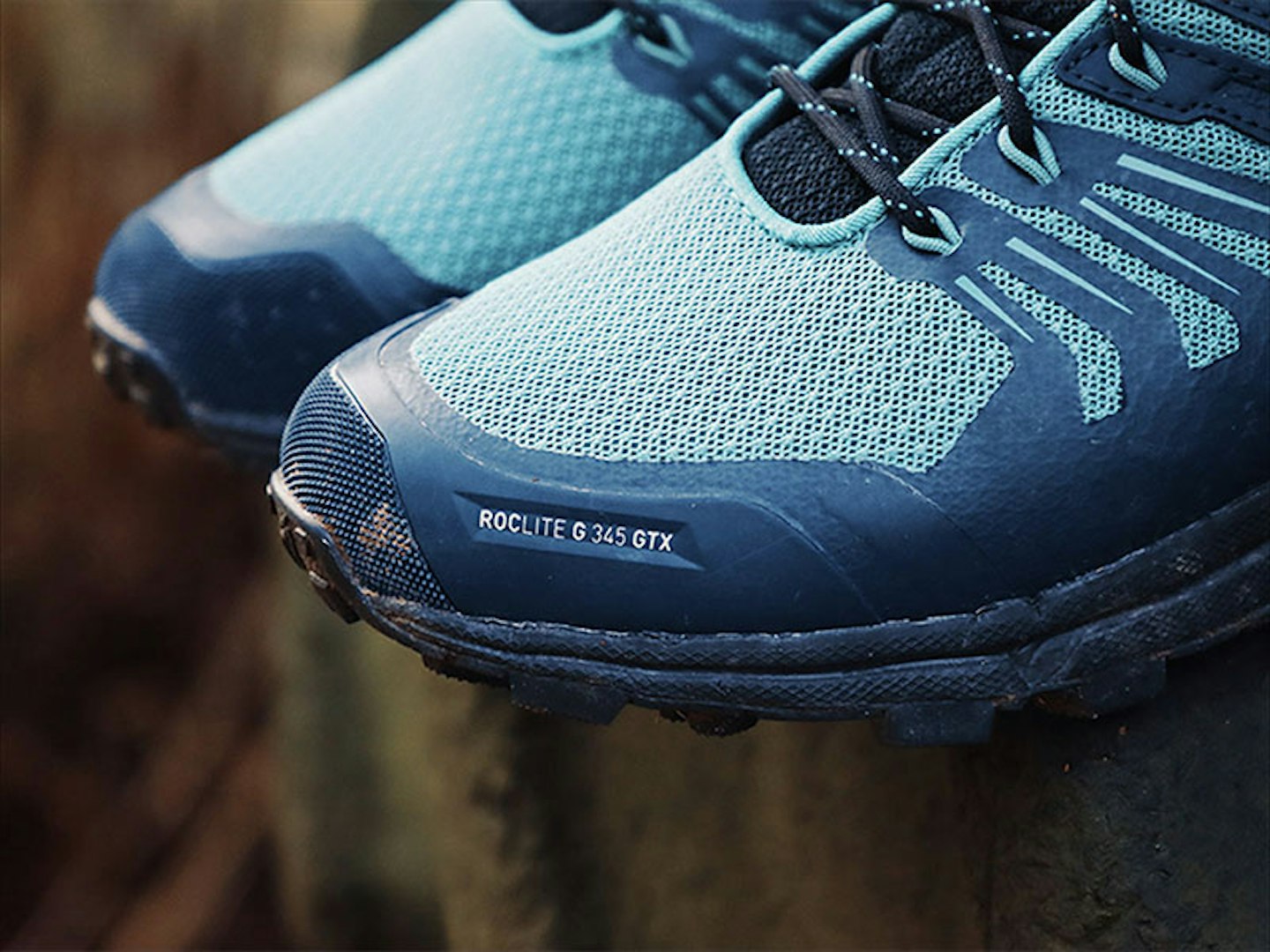 Have you ever wondered where the inov-8 shoes and boots get their names from? Sure, parts of them are descriptive – ROCLITE, TRAILFLY, MUDCLAW and so on – but what about the numbers? Well, it turns out that those numbers relate to the weight in grams of the shoe or boot. "But how can that be?" we hear you ask, "Surely the weight changes with size?" And right you are, but naming each size boot after its exact weight would be extremely complicated. Instead, inov-8 have taken the average weight across all sizes and used this measurement in grams to name the model. For example, the new ROCLITE PRO G 400 GTX V2 is so called because the average weight of all the sizes – from a woman's UK3 to a man's UK14 – is 400g per boot.
4. Grip with grit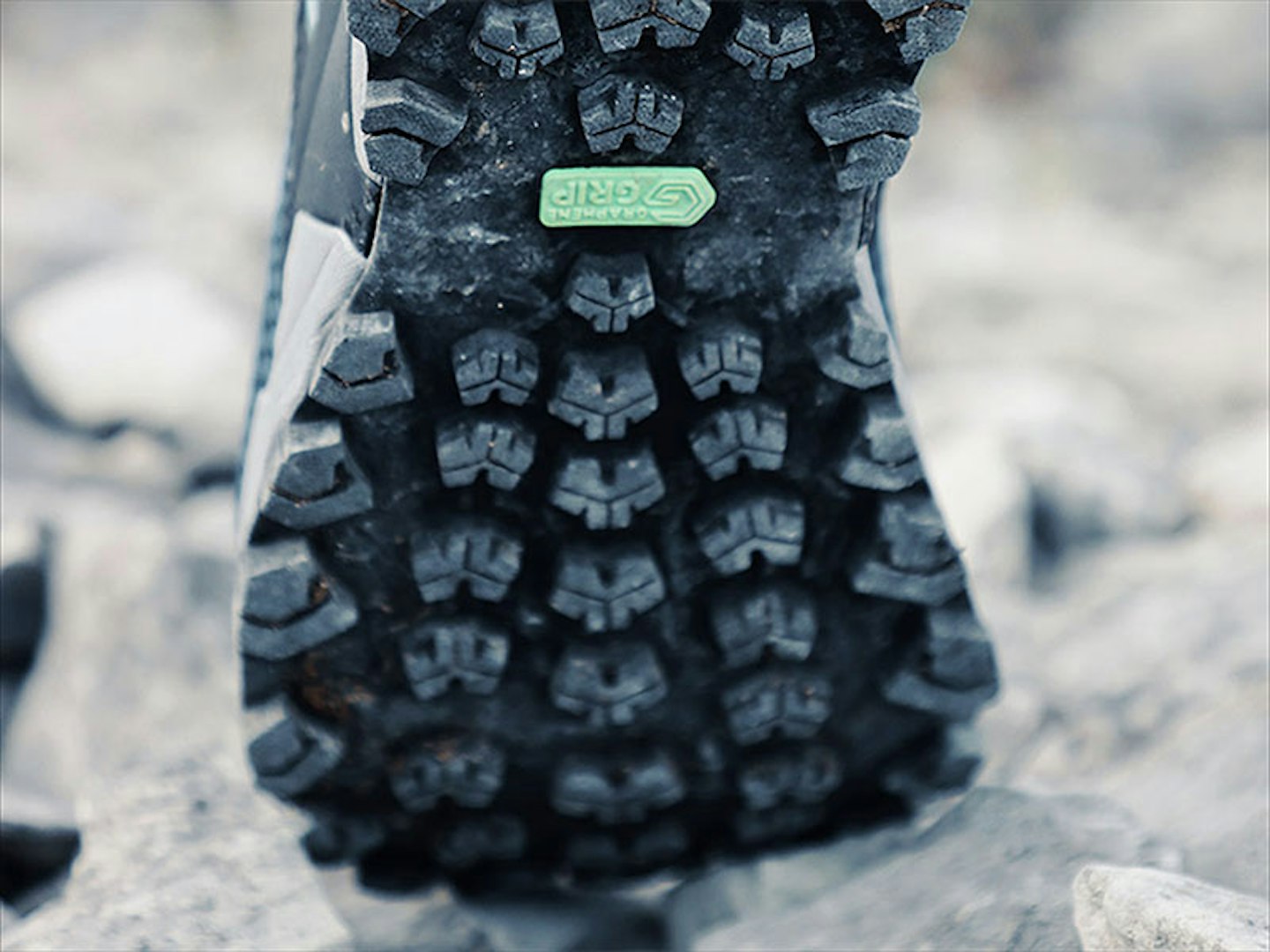 Lightweight is all well and good, but inov-8 understand that durability is also important. To that end, they've gone to extraordinary lengths to ensure that their footwear is tough enough for the tasks and terrain it will be put to. How? By making use of a cutting-edge and highly technological material: graphene. If you didn't already know, graphene is the world's strongest material – around 200 times stronger than steel. Do you need an idea of just how strong that is? Well, a 1 square meter graphene hammock would support the weight of a 4kg cat, but could be so thin that it would only weigh as much as one of the cat's whiskers. So how do inov-8 make use of this miracle material? By infusing it into the rubber in the supper-grippy outsoles of their shoes and boots, including the new ROCLITE range. The graphene makes the rubber 50% harder wearing than non-graphene rubber. This means the soles last longer and you get more miles from your footwear. And at present, inov-8 are the only footwear manufacturer using it.
5. 100% animal friendly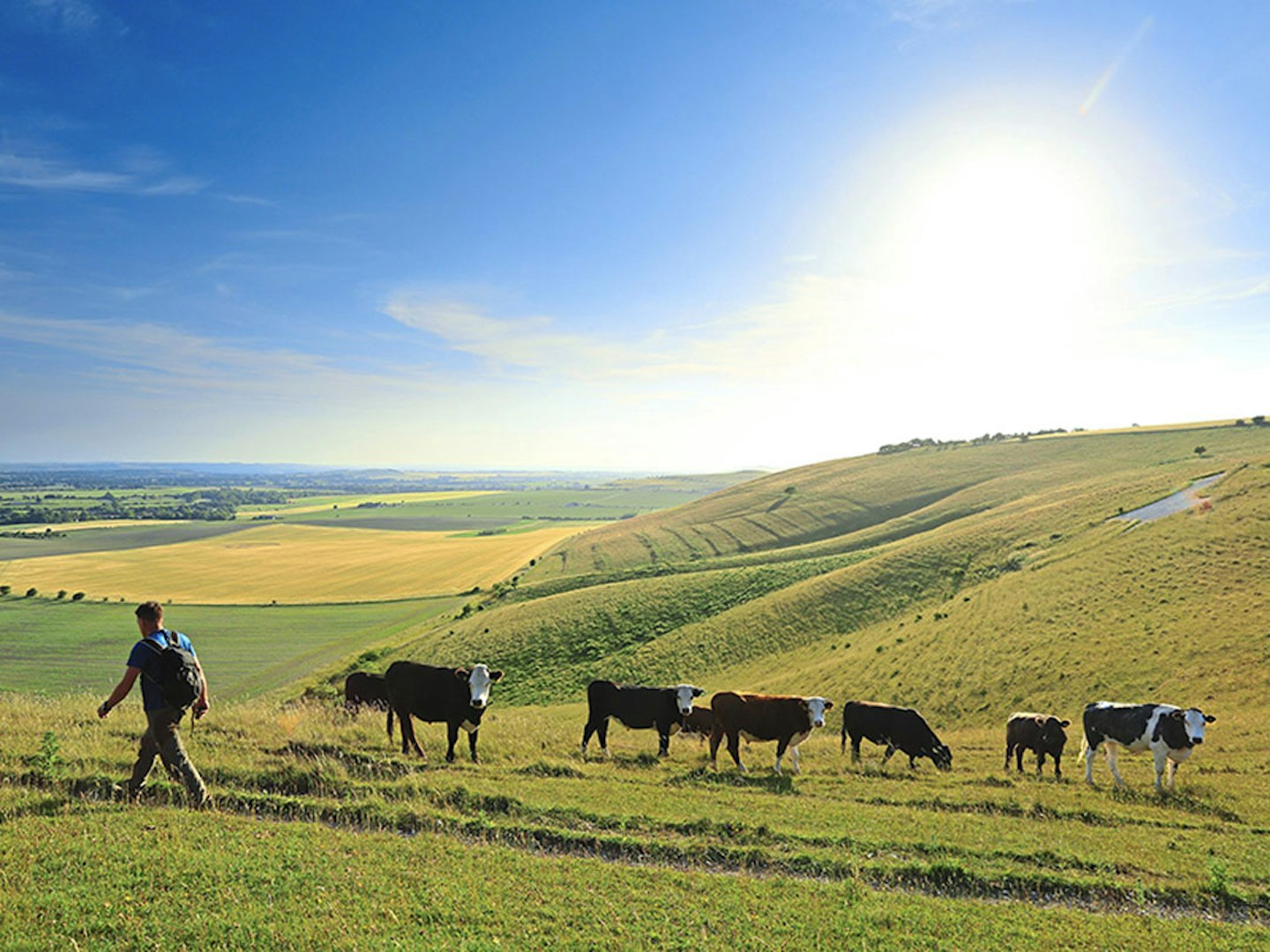 Incredibly, all inov-8 footwear is vegan. Every component of their boots and shoes – including the glue – contains no animal derivatives. While this may not be top of the list of footwear requirements for many hikers, in today's increasingly eco-conscious world it's great to know that it's possible to create high performing, long lasting outdoor footwear with synthetic and plant-based materials.
6. Record breakers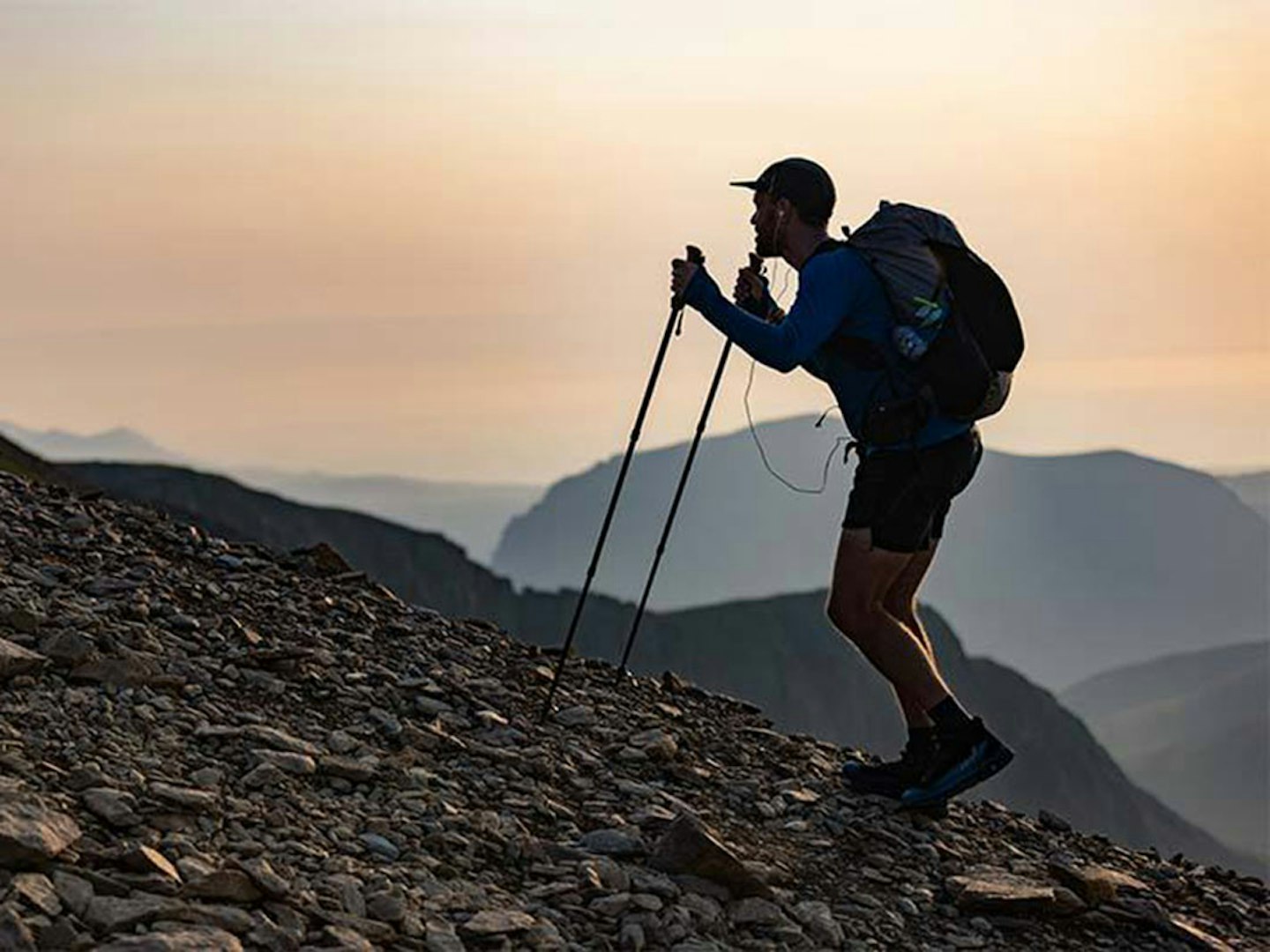 Prolific hiker, wild camper, and Trail magazine and Live for the Outdoors gear reviewer James Forrest is a big fan of inov-8. Between 2017 and 2019 alone this record-breaking mountain man climbed over 1,001 mountains across the UK and Ireland, walked over 5,000km, and climbed the height of Everest 30 times. One of his most notable recent achievements is a solo and self-supported 500-mile National Three Peaks record. He climbed Ben Nevis, Scafell Pike, and Snowdon, and hiked the distance between them, in 16 days, 15 hours, and 39 minutes, and in inov-8 boots. So you can be fairly sure that whatever you intend to do in your inov-8 boots, they'll be up to the job.
7. Not just footwear!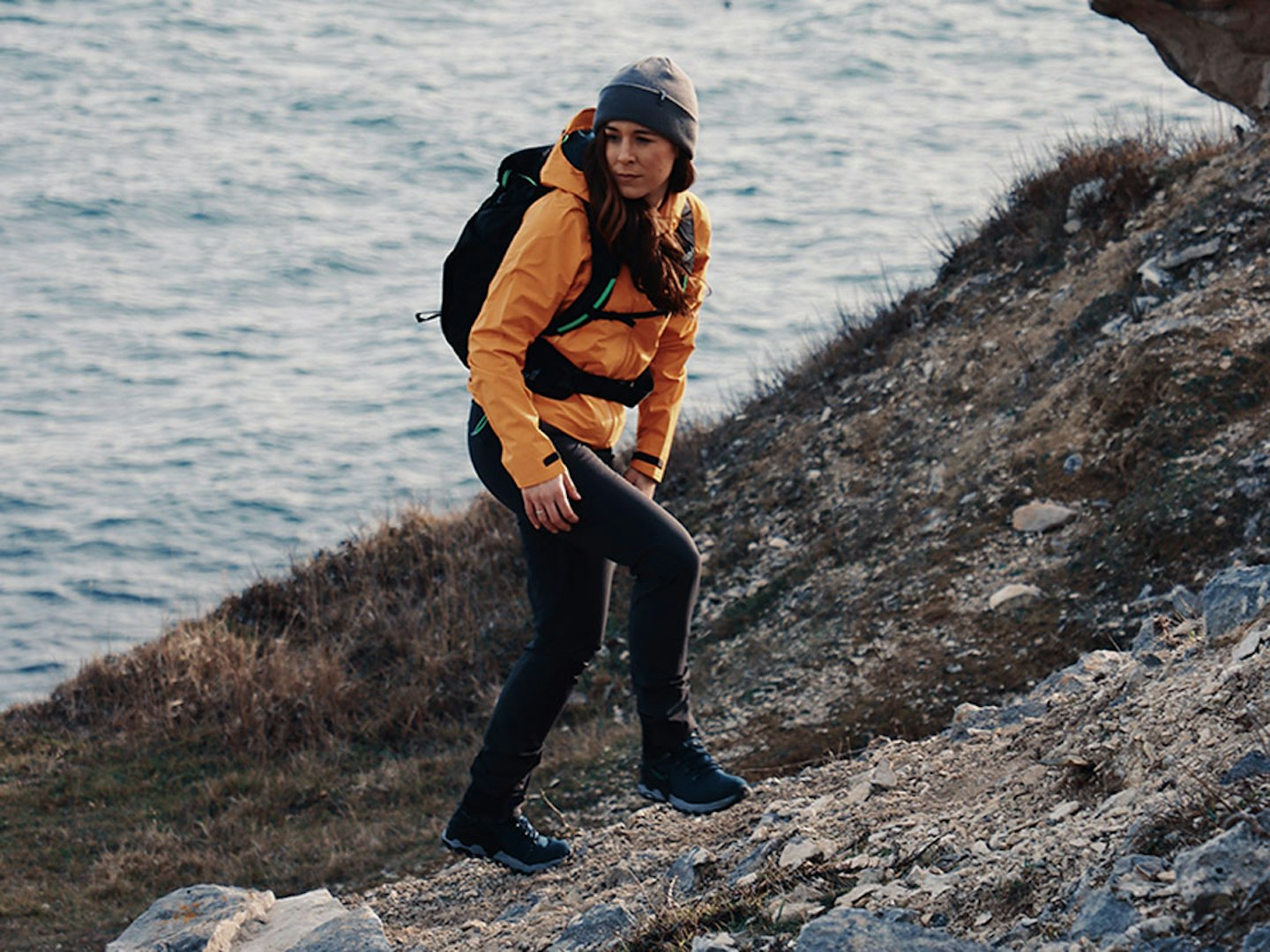 Here's the thing that will surprise most people. Despite everything we've said above, when it comes to hiking, footwear isn't all that inov-8 does. Did you know that they also have a hike-specific clothing range? This isn't some small, token offering. Launched in 2022, inov-8's hiking apparel includes jackets, trousers, shorts, t-shirts, tights, mid layers, socks, hats, and more, in men's and women's fits and sizes. They even do rucksacks; inov-8's VENTURELITE hiking packs come in 8 litre, 18-litre, and 25-litre sizes. And because inov-8 take their eco responsibilities seriously, this clothing range makes use of recycled polyester, PFC (perfluorinated compound) free water repellent treatments, and organic cotton.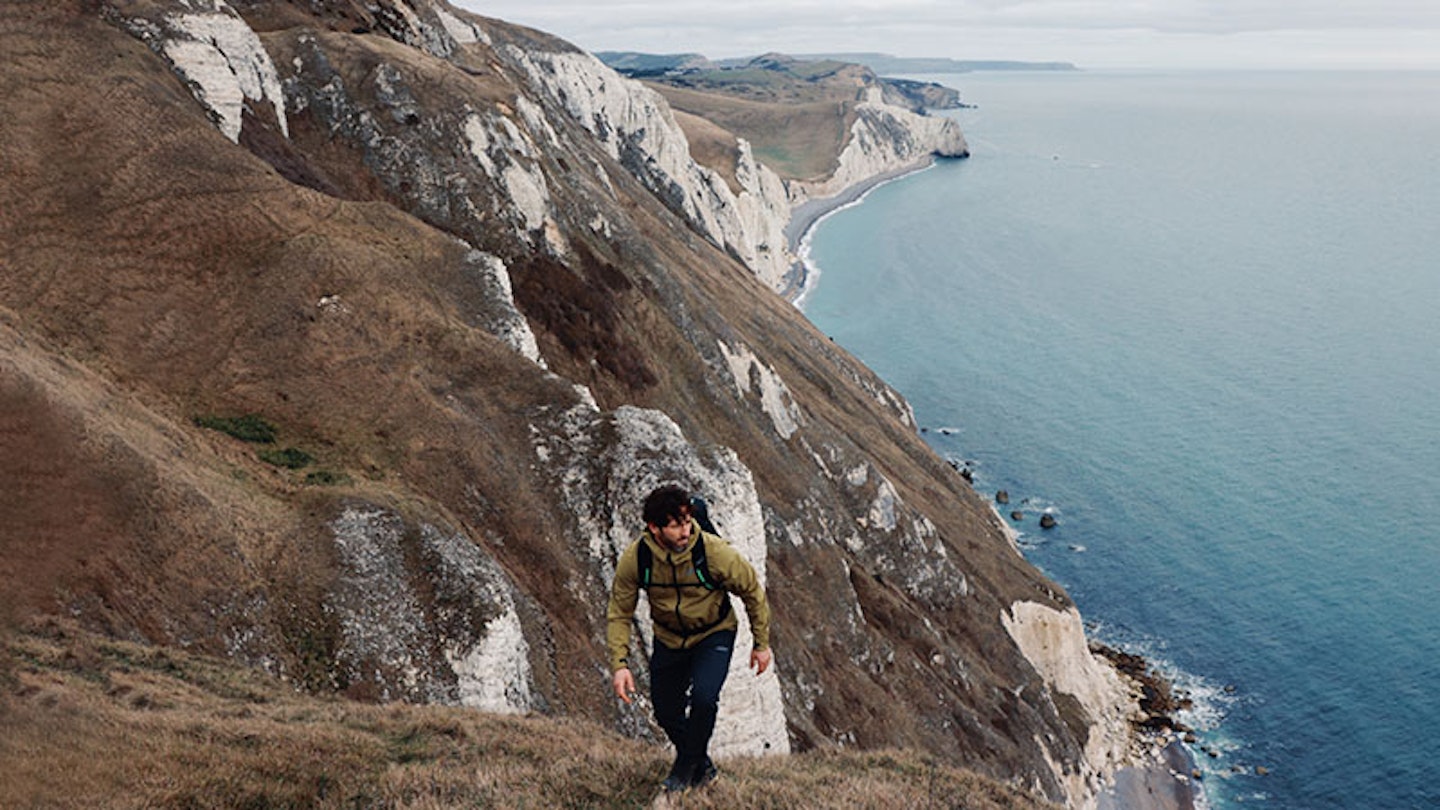 There you have it – seven things you probably didn't know before about inov-8, but that you now do. More to the point, hopefully these little snippets of inov-8 info have given you a greater insight into who they are, what they do, how they do it, and why.
You can find out more about inov-8's ever expanding range of hiking boots, shoes, and clothing – along with their running and gym footwear and apparel – at inov-8.com