Making footwear that's exceptionally comfortable really isn't that difficult or expensive – you can buy a pair of slippers for less than a fiver. Constructing footwear that's technically proficient on varied terrain is far more difficult, which is why walking boots tend to be more expensive than slippers. But creating a pair of walking boots that can perform brilliantly on a range of mountain routes and feel comfortable enough to walk in all day? That really is something special.
Salewa, though, has got previous. Here on Trail we've been fans of its lightweight boots for some time, with the Alp Flow GTX and Mountain Trainer Mid having been particular favourites over the years. With the new Alp Trainer 2 Mid GTX it looks like Salewa has done it again.
As the name suggests, the boot has been created for Alpine hiking, but this essentially means that it's been designed to handle rough paths, grassy slopes and rocky scrambling, all of which makes the Alp Trainer 2 perfect for tackling the varied terrain of the UK mountains. So far we've tested themon long Lakeland walks, some ridge, rock and ghyll scrambling, a via ferrata outing, and a couple of biggish descents, all of which they've handled expertly. In truth, it seems there's little they can't do – let's take a closer look…

6 things you need to know...
Tough upper
The upper is made from a hard-wearing suede and stretch fabric, reinforced with a front rubber rand for additional protection when scrambling or tackling scree. A breathable Gore-Tex Extended Comfort lining provides reliable waterproofing.
Adaptable fit
The Multi Fit Footbed Plus insole that comes with the Alp Trainers can be adapted depending on whether the wearer requires more or less volume, ensuring the boots will fit more feet.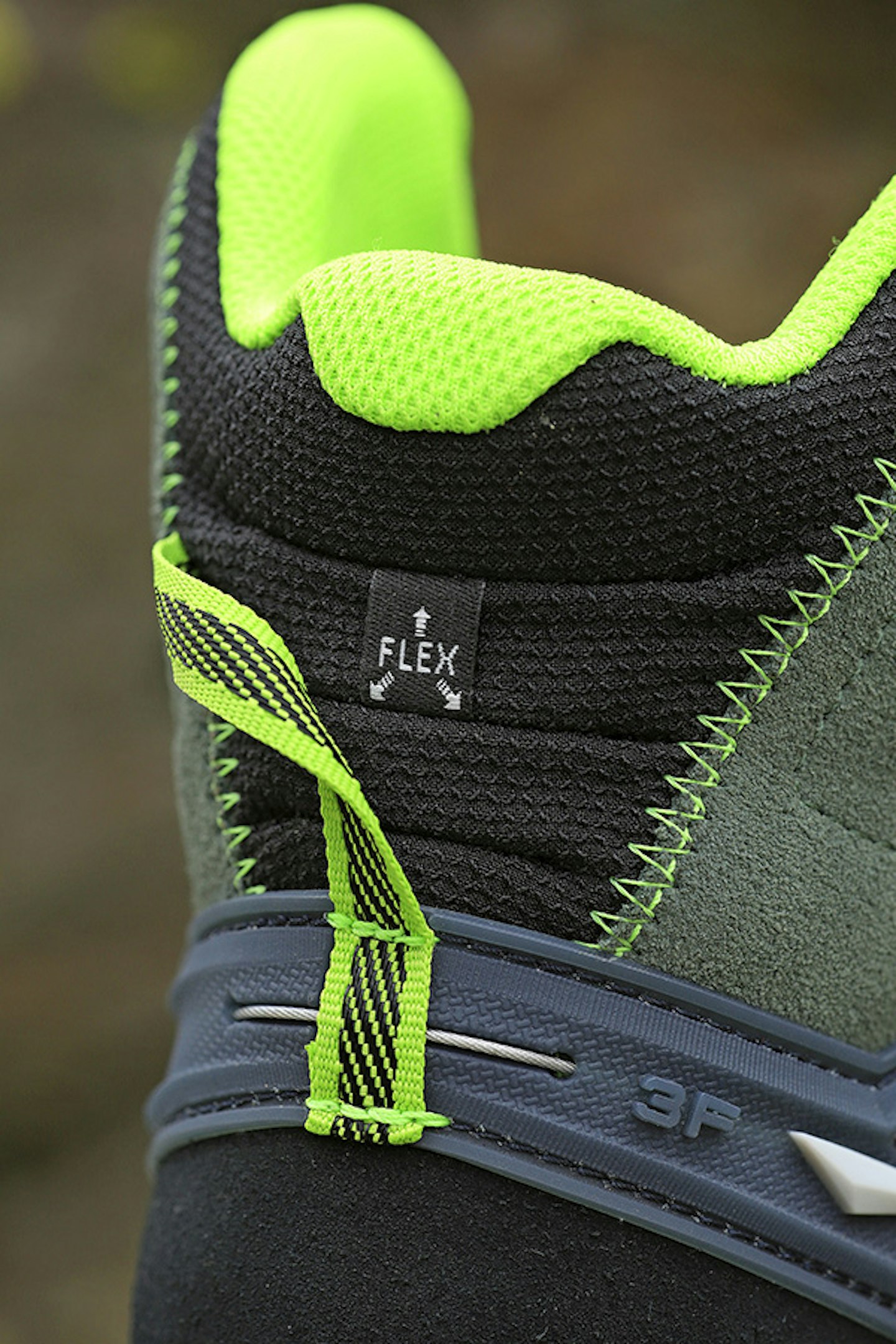 Ankle flex
The Flex Collar at the rear of the ankle cuff increases the ankle's rear range of motion, offering more comfort during descents.
Heel grip
Salewa's trademarked 3F System uses a steel cable to link the lacing to the heel. This helps hold the heel in place within the boot, ensuring greater ankle support and side stability, and reducing the chance of blisters.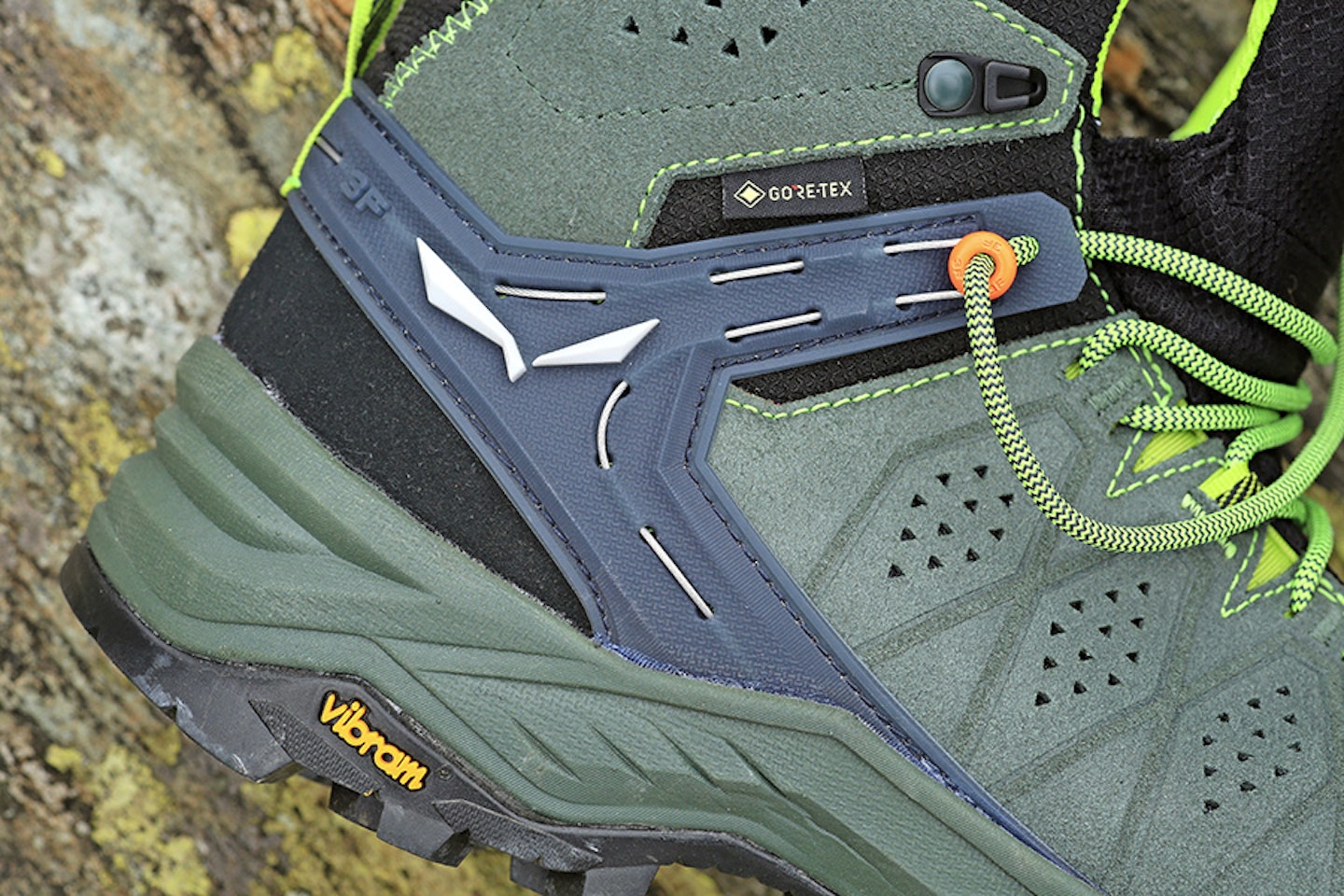 Climbing Lacing
The lacing extends almost all the way to the toe, enabling a tight, precise fit when taking on difficult, technical, or more vertical ground.
Grip and precision
The Vibram Alpine Hiking outsole (which is exclusive to Salewa) features dedicated climbing, traction and braking zones, and an aggressive tread pattern. It manages to provide both feel and precision on rocky scrambling terrain, and excellent grip in wet and muddy conditions.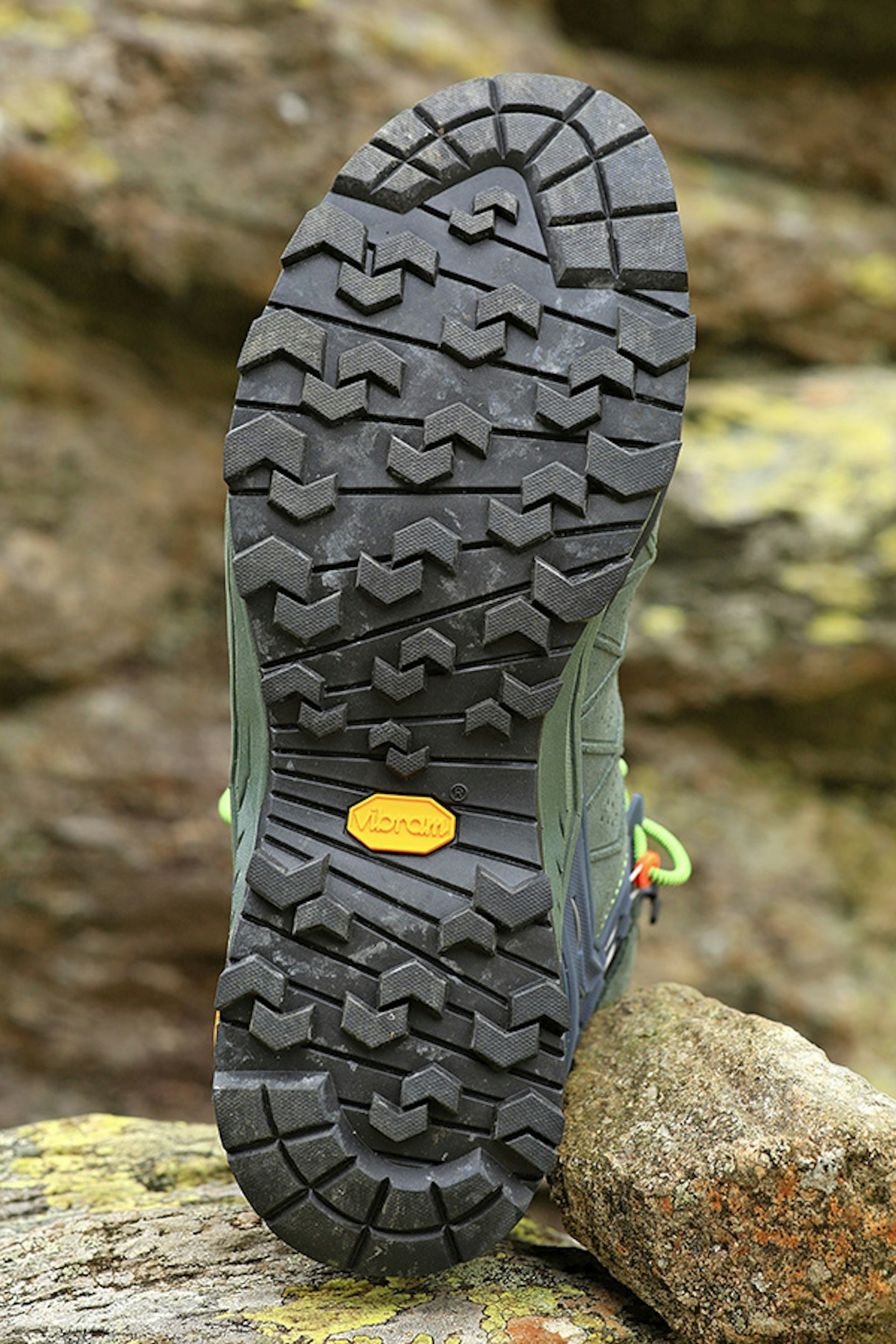 Serious stuff
Price £190 | Men's sizes 6-13 | Women's sizes 3-9 | Weight per boot 552g (men's size 8) | Upper material Stretch fabric, suede, protective rubber rand | Waterproof lining Gore-Tex Extended Comfort | Footbed Salewa Multi Fit Footbed Plus | Midsole EVA | Outsole Vibram Alpine Hiking

Trail verdict
As with the boots that have gone before it, the Alp Trainer 2 Mid GTX offers impressive comfort along with excellent technical performance – another Salewa favourite.

For the latest reviews - including extra photos and kit that won't appear online - pick up a copy of the current issue of Trail magazine****!