If you're in the market for a waterproof jacket, the choices on offer are almost endless. Yet the vast majority of outdoor brands use fabrics that are based on the concept of a waterproof breathable membrane: a microscopically thin, microporous material that resists liquid water while allowing moisture vapour to pass through.
This membrane is then laminated to a face fabric and protected with an inner liner or backer. The best-known example of this is Gore-Tex.
Membrane vs. non-membrane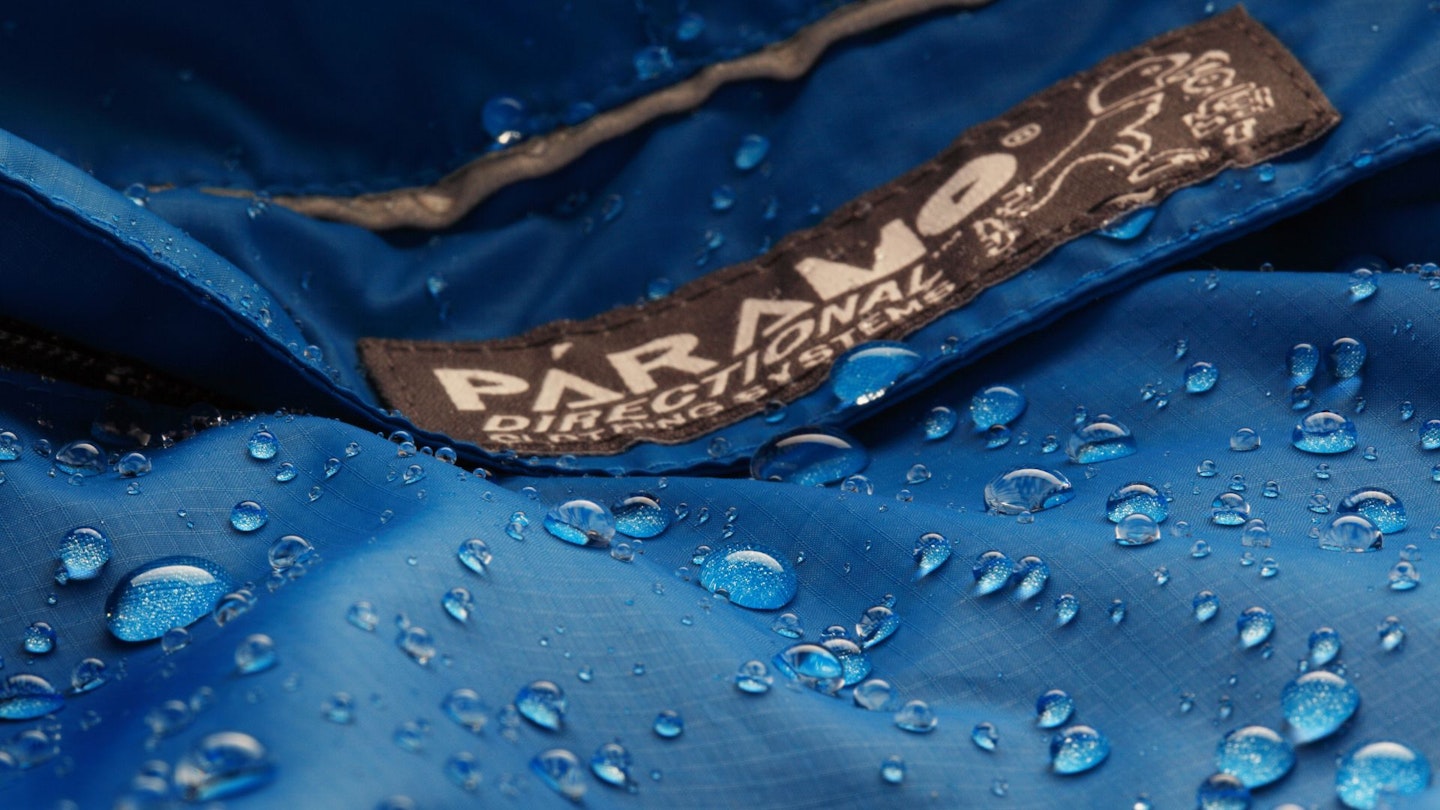 British outdoor clothing brand Páramo does things differently – their waterproof garments do not require a waterproof-breathable membrane. Instead, they are constructed from Nikwax Analogy fabric, which has several key advantages compared to other waterproof systems.
Firstly, Páramo jackets and trousers have no laminates, membranes or taped seams. As a result, there is no element to break down or fail over time. Instead, the waterproofing is renewable indefinitely with PFC-free, water-based Nikwax aftercare products. The garments are also easily repairable, are not compromised by puncture (you could stick pins all over a Páramo waterproof, remove them and it will still keep the rain out), and are 100% recyclable through the Páramo Recycling Scheme – meaning they will outlive conventional waterproofs, making them a more sustainable choice.
How effective is Nikwax Analogy? Well, it has countless advocates! Páramo is the clothing of choice for outdoor professionals including nationwide Search & Rescue and Mountain Rescue teams, British Antarctic Survey researchers, polar explorers, and thousands of outdoor enthusiasts.
How does Analogy work?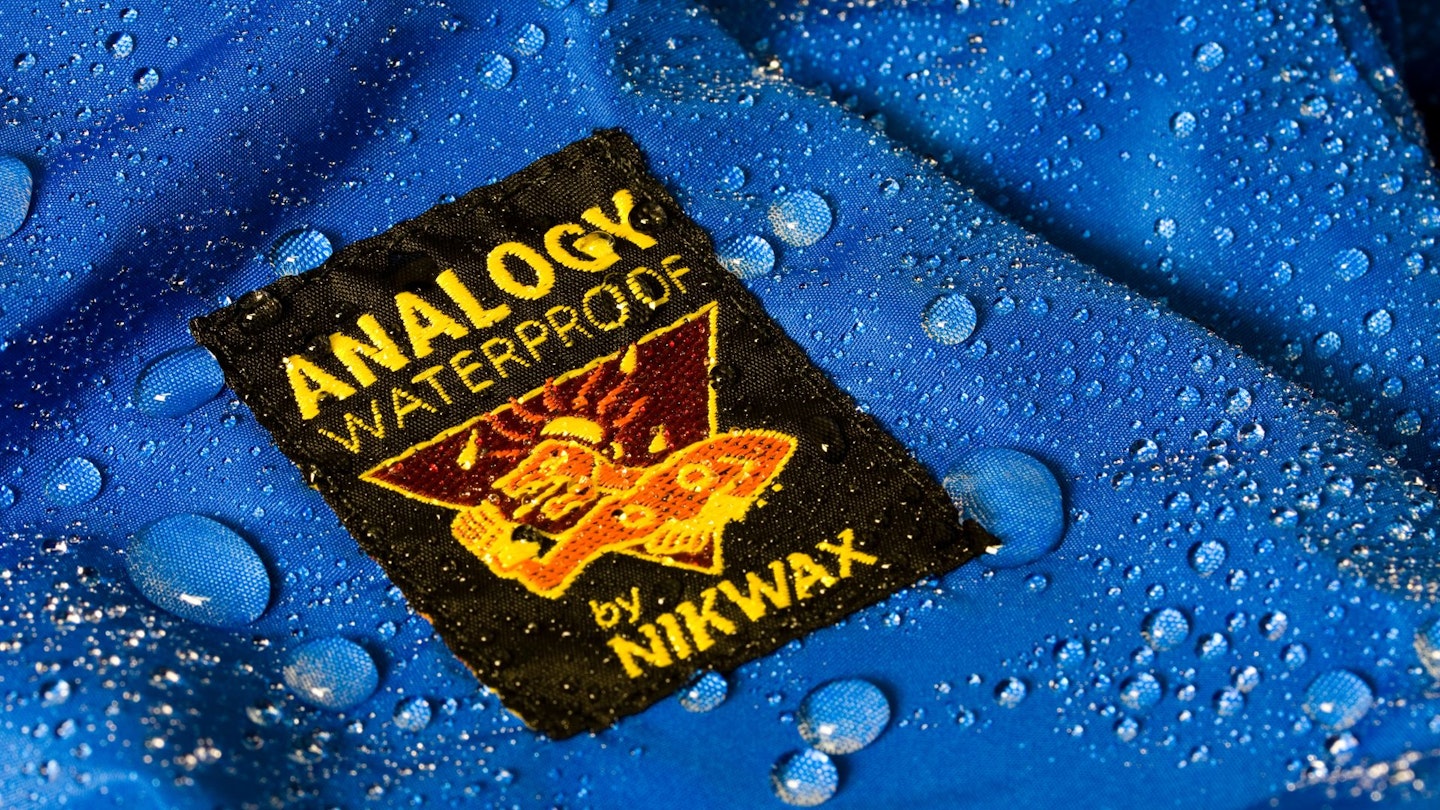 Its unique, two-layer construction and waterproofing treatment repels rain, moves moisture away from the skin, and traps still air to protect your insulation.
The inner layer is a special Pump Liner that actively pushes sweat away from the body to protect you from a build-up of moisture inside your jacket, which could compromise your insulation and leave you feeling clammy, cold and wet.
The outer layer is a strong, closely woven, microfibre windproof that deflects wind and rain, whilst any water that does make it through is pushed back by the Pump Liner. The water repellency of the fabric can be renewed for the lifetime of the jacket by using Nikwax waterproofing products.
Why is this system called Analogy? Because it is analogous to the action of animal fur – a 210-million-year-old waterproof system that is indisputably effective and reliable. Applying the same concept to fabric technology was the brainchild of Páramo founder Nick Brown, who came up with the idea more than 30 years ago.
Just like mammal fur, Analogy waterproof fabric forces moisture away from the wearer. In fact, Nikwax Analogy garments can pump away an impressive 80% of liquid water and allow it to drain away. When it comes to real-world performance, this makes Analogy more breathable than any membrane, since it can move not only moisture vapour but also liquid water (such as sweat and condensation). What's more, the pump liner actively wicks moisture away from the body, keeping you dry and comfortable – something Páramo calls 'directionality'.
The Analogy product range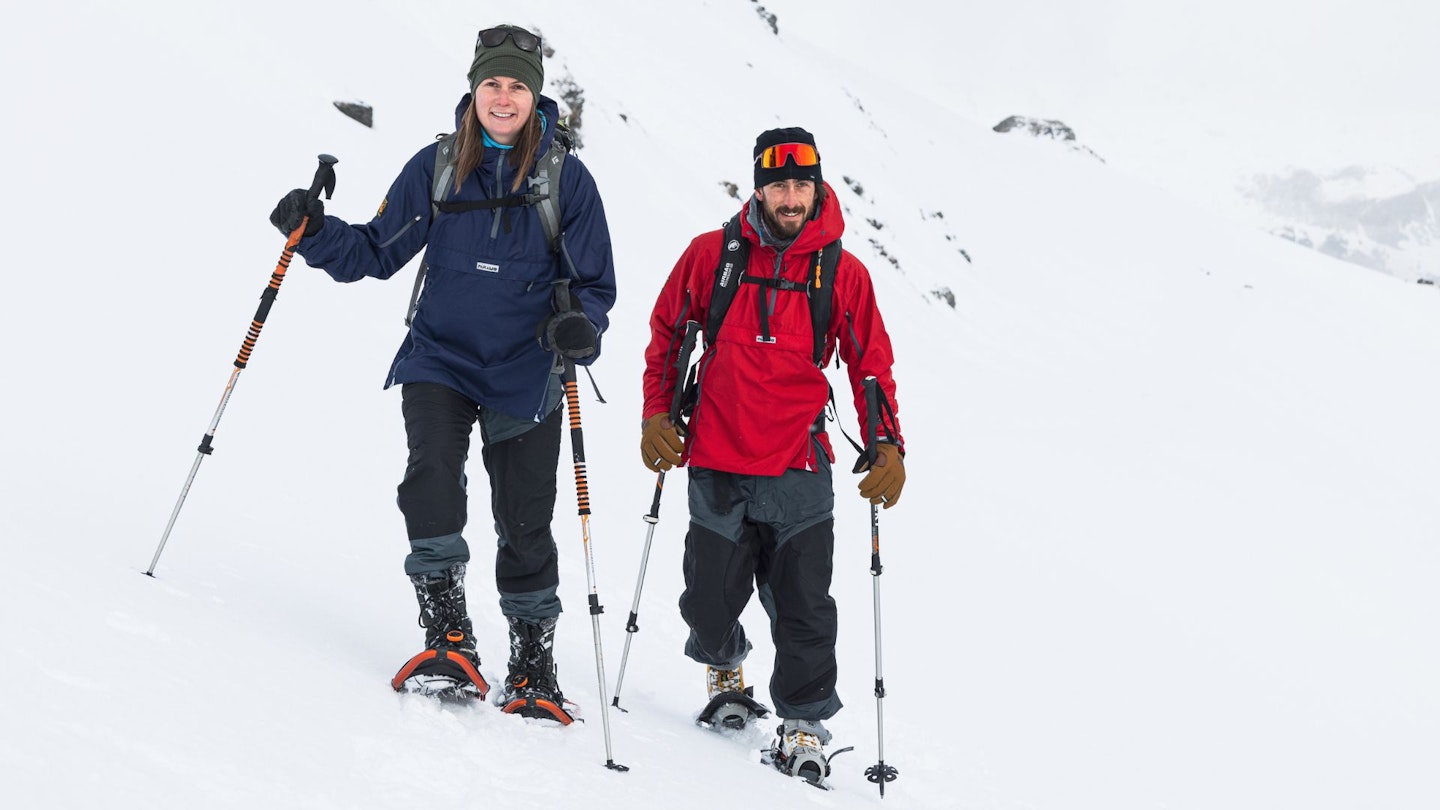 Páramo manufactures a wide range of garments that use the Nikwax Analogy waterproof system, including jackets and trousers for hiking, hillwalking, biking, climbing, mountaineering, wildlife photography and field work.
This includes the best-selling Alta III Jacket (a previous Trail magazine 'Best in Test' winner) and recently updated Halkon Jackets, as well as the very versatile Velez Adventure Smock, which we have chosen to profile…
Páramo Velez Adventure Smock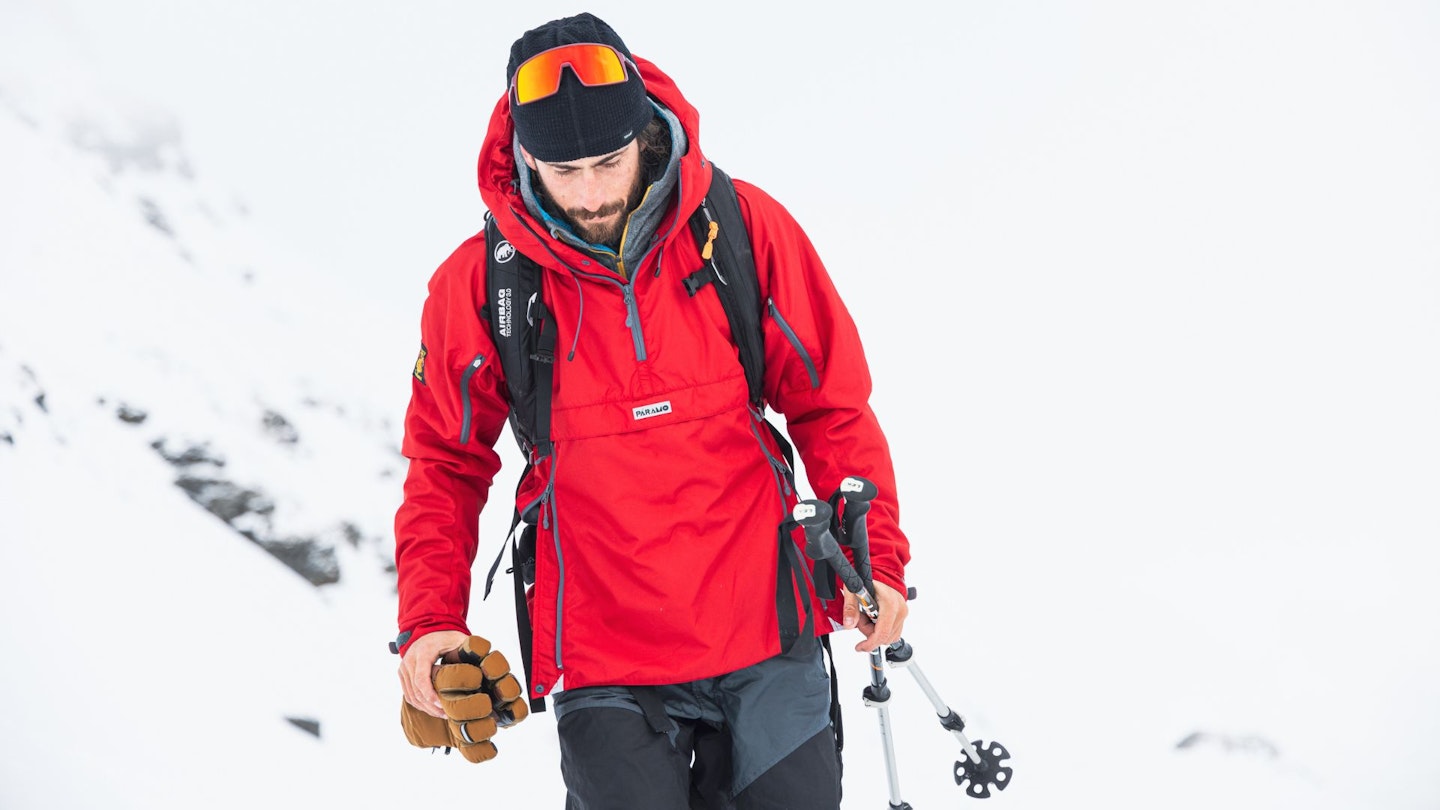 Price: £280 UK RRP 
Sizes: Men's S-XXL; Women's XS-XL 
Average weight: 710g
This is a durable, comfortable and performance-focused waterproof smock intended for high energy, multi-activity use in cold and wet conditions.
Equipped with two-way twin front zips and forward-facing arm vents, it delivers good temperature control plus complete weather protection. The design allows a backpack to be worn without compromising ventilation.
It also boasts a fully adjustable, stowable 'halo' hood with a wired peak, plus practical and secure pocketing that can accommodate OS maps, compasses and other outdoor essentials.
Fully articulated shoulders and elbows, and a cropped front, ensure maximum freedom of movement.
Like many Páramo garments, the Velez Adventure Smock is made in Bogotá, Colombia by brand partners Creaciones Miquelina, a member of the World Fair Trade Organization.
We recommend you team the smock with a pair of waterproof Velez Adventure Trousers for the ultimate wet weather protection combination.
Discover more at paramo-clothing.com
Get half-price digital OS Maps! Trail and Country Walking magazine members get 50% off an annual subscription to OS Maps for 12 months! Find out more here.
Don't forget to subscribe to the Live For The Outdoors newsletter to get expert advice and outdoor inspiration delivered to your inbox!