Whether you've just got into hiking or trail running, or you've been doing it for yonks, exploring new territory is always exciting. With OS Maps, doing so is incredibly easy.
In this guide, we take a look at the features on the OS Maps app and how it benefits your hiking and trail running. Armed with this new knowledge, you'll be able to find and create new routes, both locally and further afield. You'll also be able hit the trails with more confidence.
Get half-price digital OS Maps. Trail and Country Walking magazine members get 50% off an annual subscription to OS Maps for 12 months! Find out more here.
Ready-made OS Map routes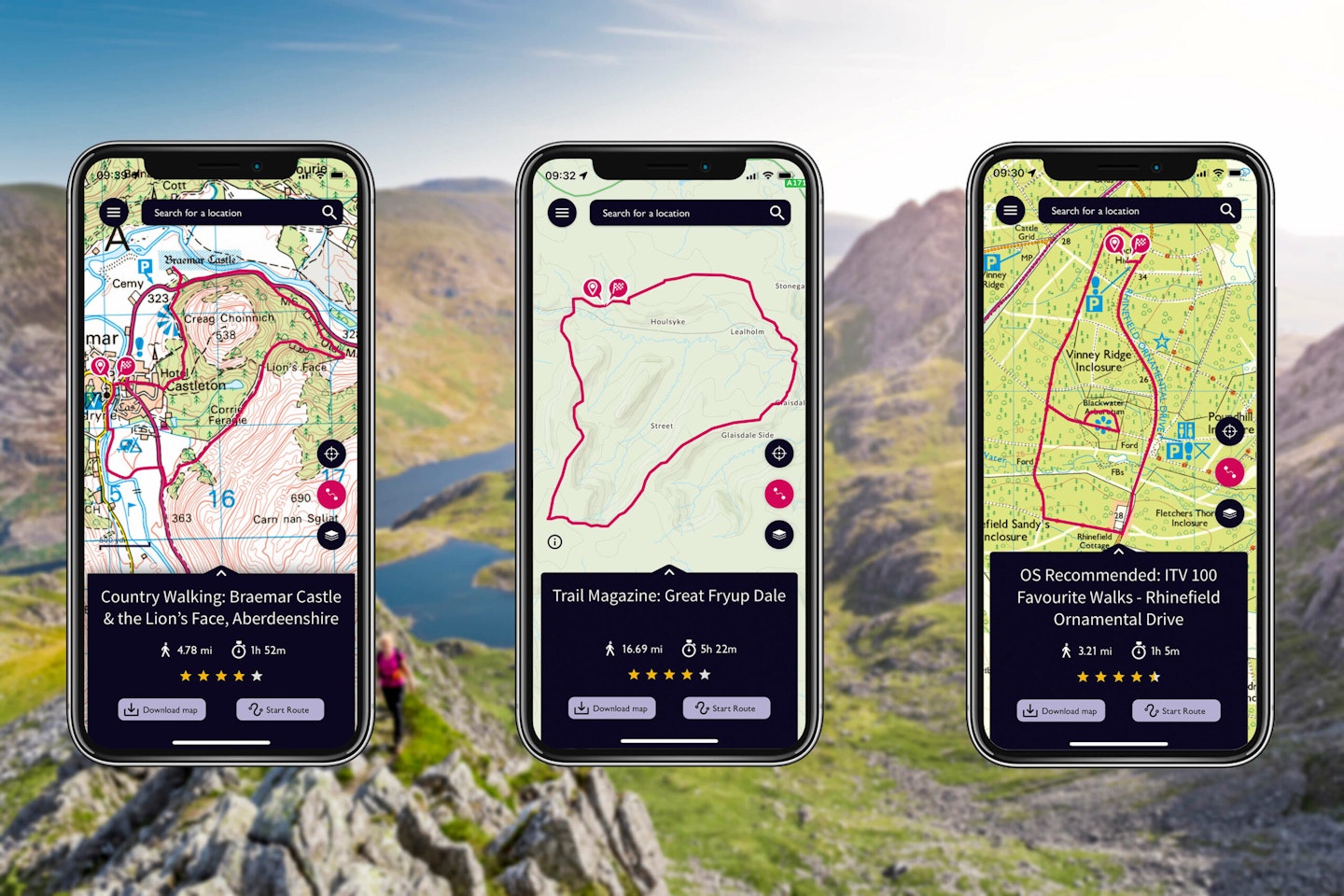 There are millions of ready-made routes on OS Maps for you to find and follow. We recommend plenty ourselves. You'll see these labelled as Trail Magazine, Trail Running, or from our sister title, Country Walking.
With the OS Premium plan, you also get a whole raft of additional features. These include premium topography mapping, 3D route fly-throughs, aerial 3D, map printing up to A3 size, and downloading maps for use offline.
Create your own routes on OS Maps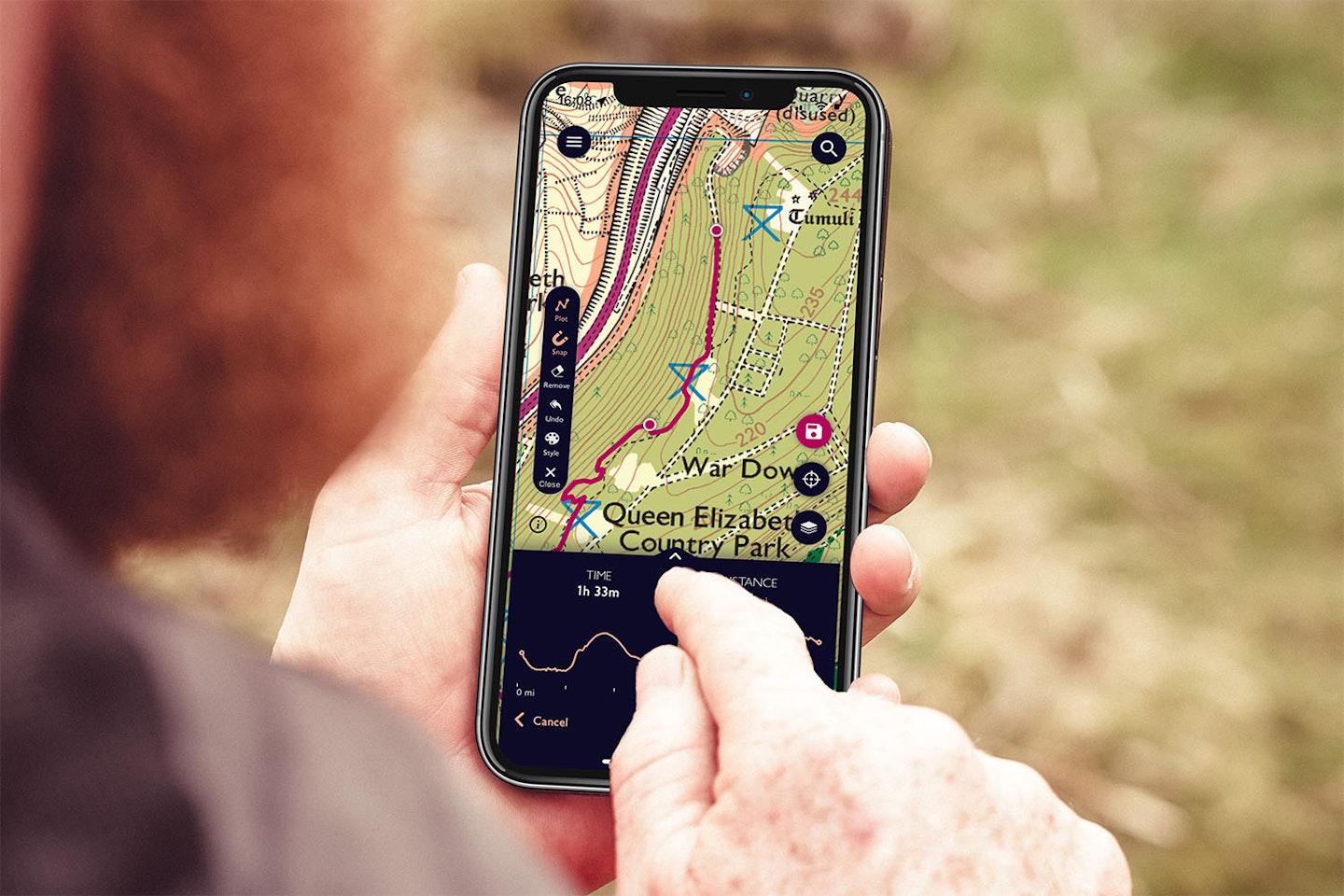 Not only can you follow pre-existing routes, but you can also create your own. And this feature is available to free and premium members. All you have to do is plot your route by adding waypoints as you go.
Once you've created a route you can see the stats on distance, time, speed and elevation. You can also choose whether to make your route public or keep it private.
No signal, no problem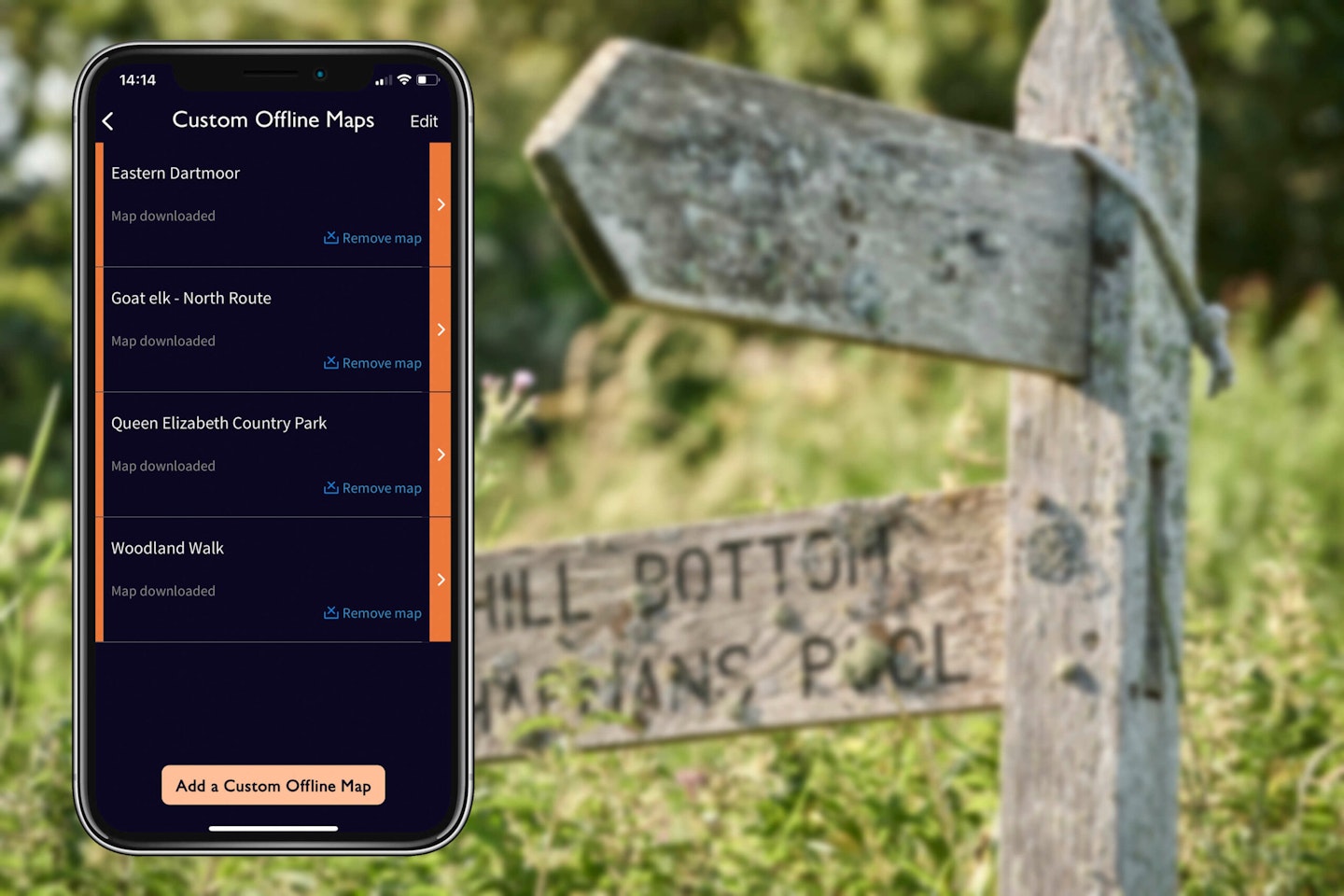 With the OS Maps Premium plan you can download maps offline. If you're out in the wildness of the British Isles and without phone signal, you've still got access to your OS map.
Download the routes and maps you need to your phone and head outdoors. With iOS, just make sure that the map is downloaded and saved onto the phone rather than iCloud. You can check and change this in the app settings. On iOS, you can also see which areas you have downloaded – you can toggle this in Offline Maps mode in the app.
Explore landscapes in 3D and stunning detail
In addition to a detailed, standard 2D map, OS Maps features a Premium Topo map. You can also explore landscapes in 3D on OS Maps thanks to the 3D feature. It works for any map type but Aeriel 3D is best.
OS Maps' 3D route fly-throughs feature is a brilliant addition. You select it from any route and it provides a 3D overview video, following the path. It's superb for getting an idea of your trail before heading out there.
The Premium service gives you access to the Premium Topo map type, National Park Pathways overlay, and 3D features.
Any device you like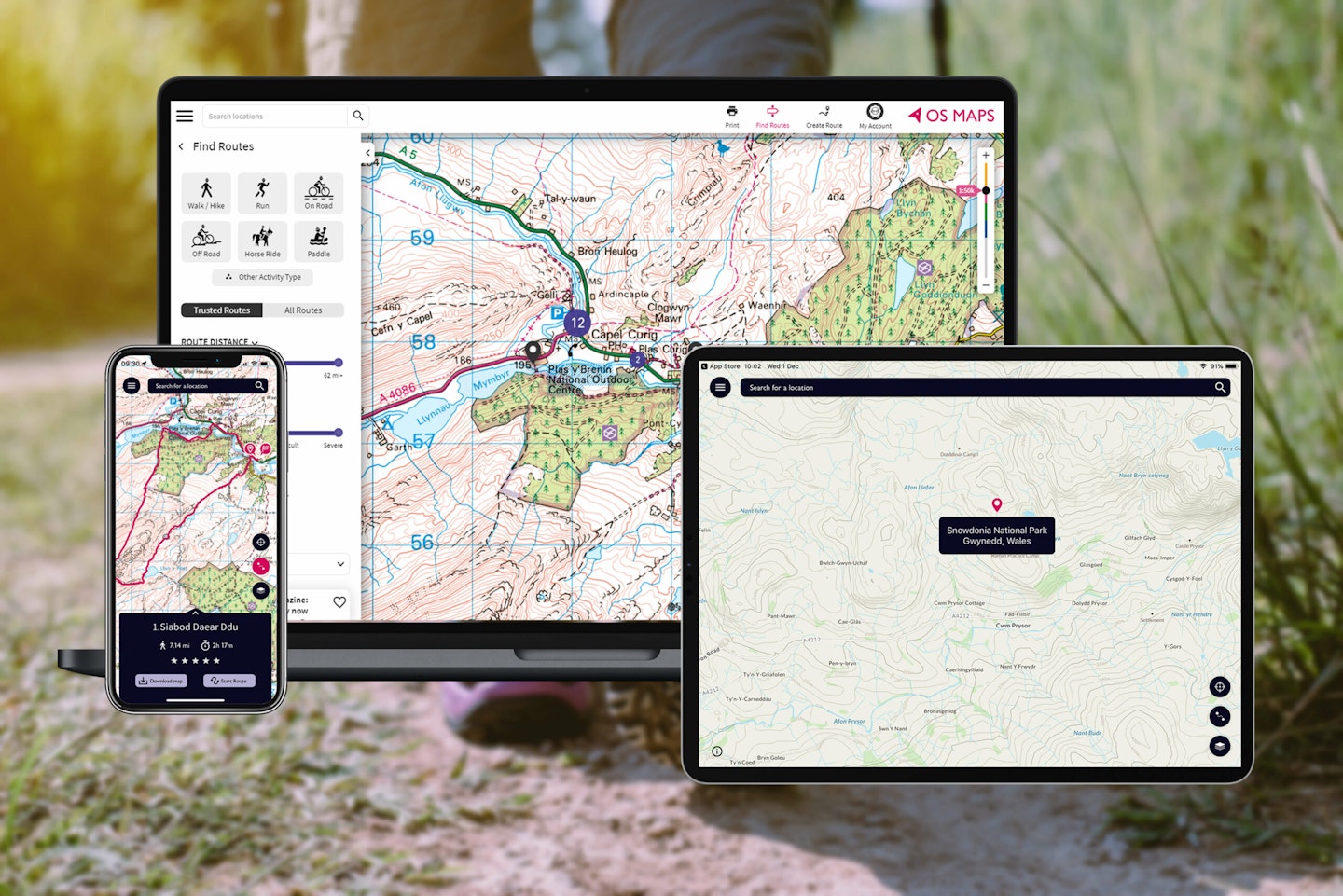 It doesn't matter what device you use – phone, tablet, or desktop – OS Maps works across all devices with a single account.
This means you can plan routes on your laptop and have them ready and saved on your phone when you hit the trail.
Finding routes near you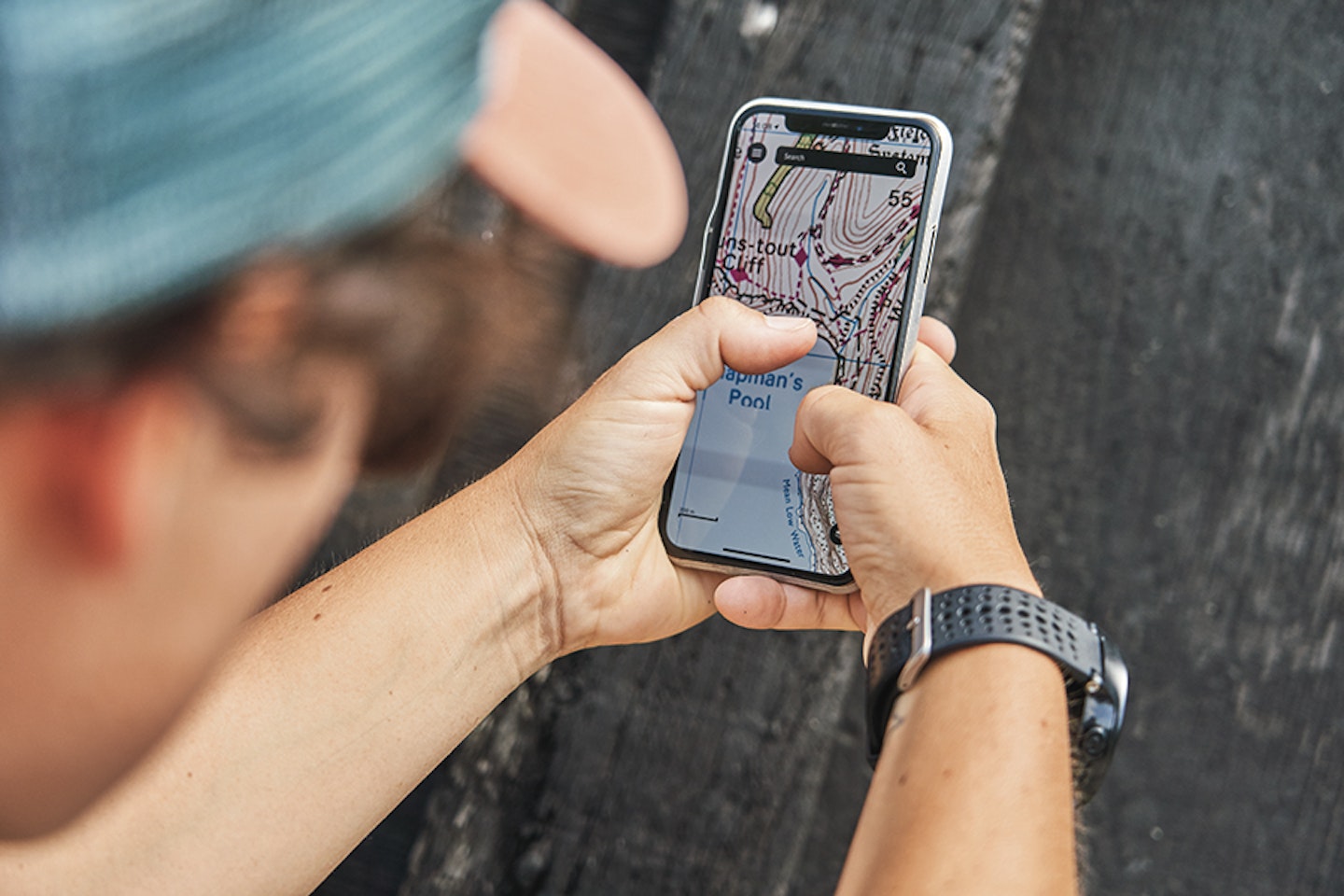 With this knowledge about OS Maps now under your belt, use it to find and create local routes. You'll be impressed by the volume of routes near you. And of course, finding more epic challenges further afield is just as easy.
Don't forget to subscribe to the Live For The Outdoors newsletter to get expert advice and outdoor inspiration delivered to you inbox.
For the latest reviews - including extra photos and kit that won't appear online - pick up a copy of the current issue of Trail Magazine.