One of the most exciting parts of planning a hike is choosing where to go and what trails to explore, but it can also be hard to know where to start.
However, by using a digital planning tool like AllTrails – the world's largest and most widely used outdoor app – you can find your way outside easily and choose the perfect routes to match the kind of adventures you love..
Here are 10 great reasons to use AllTrails to plan your next hike…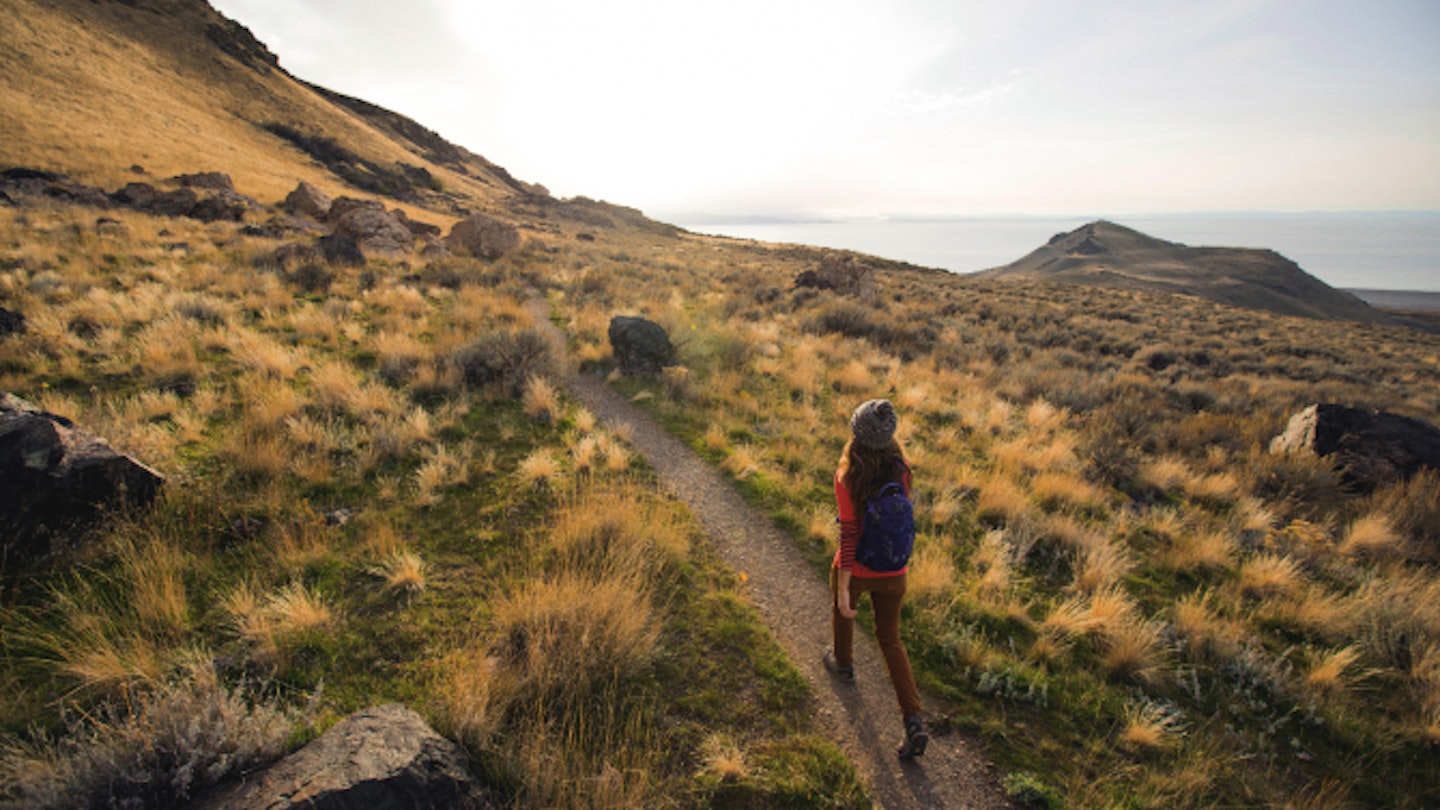 1. Get access to 40,000 verified UK routes
You've found time to get outside, so in many ways the hardest part is already done. Download the AllTrails app from your App Store, open it up, add a couple of details about yourself, and you're on your way. The AllTrails team have checked and verified all of the routes in the app, and constantly update them based on reviews and feedback from members.
2. Discover trails near you
Click explore and you'll be served with a range of top-rated local options – all with ratings, descriptions, and photos. You can simply click one to load its details to see reviews, member commentary, photos, and all of the route details you need.
3. Customise your hike
Find a couple of miles for the whole family to explore, plan an epic solo mission in the mountains, or choose from anything in between. In the Explore section of AllTrails, you can filter each trail by difficulty, length, member rating, and a range of accessibility options under the suitability filter.
4. Explore somewhere new
OK, you've decided to explore farther afield. You can type the destination you'd love to explore into AllTrails, or if you love maps, you can zoom out and back in again to the area you want to visit. That way you can see all of the available trails to hike in that area.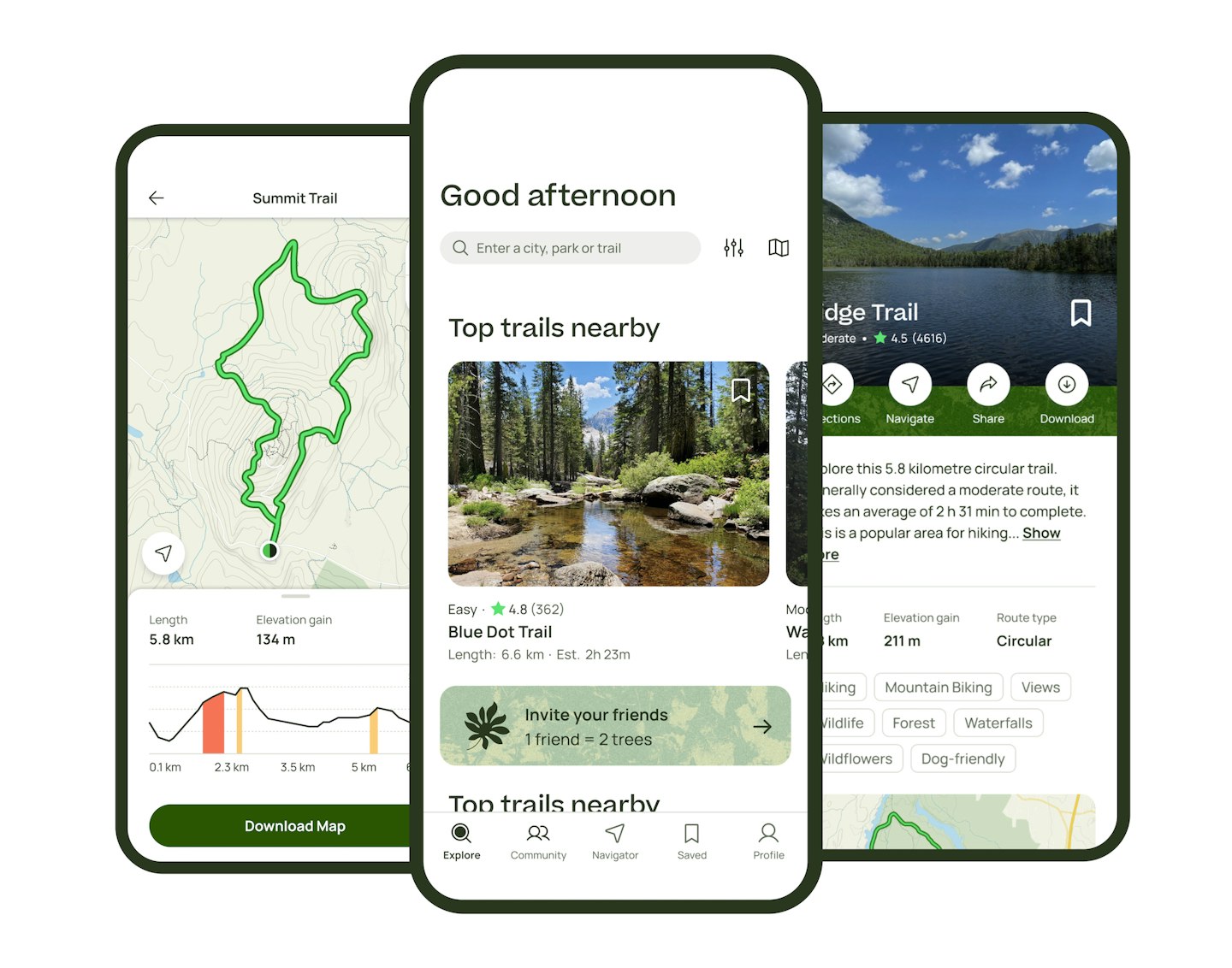 5. Find your perfect parking spot
Pack all your essentials, check the conditions, stock up on provisions, charge your phones, and then use AllTrails to navigate to the start of the route linking up with the driving navigation app of your choice. Seamless.
6. Navigate with confidence
Once you reach the start of your route, hit 'navigate' and press start to follow the trail. Your route will be clearly overlaid on your digital map, so you can track your progress and monitor your progress along the trail.
7. Share your adventures
Once you've finished your walk, AllTrails gives you the option to add a review with photos and commentary to help fellow explorers discover and enjoy the same trail. Your activity is then saved so you can share it easily with friends and family.
All of the above features are free. For the cost of a coffee a month (35.99 per year), you can upgrade to AllTrails+ tounlock even more tools like the ones below…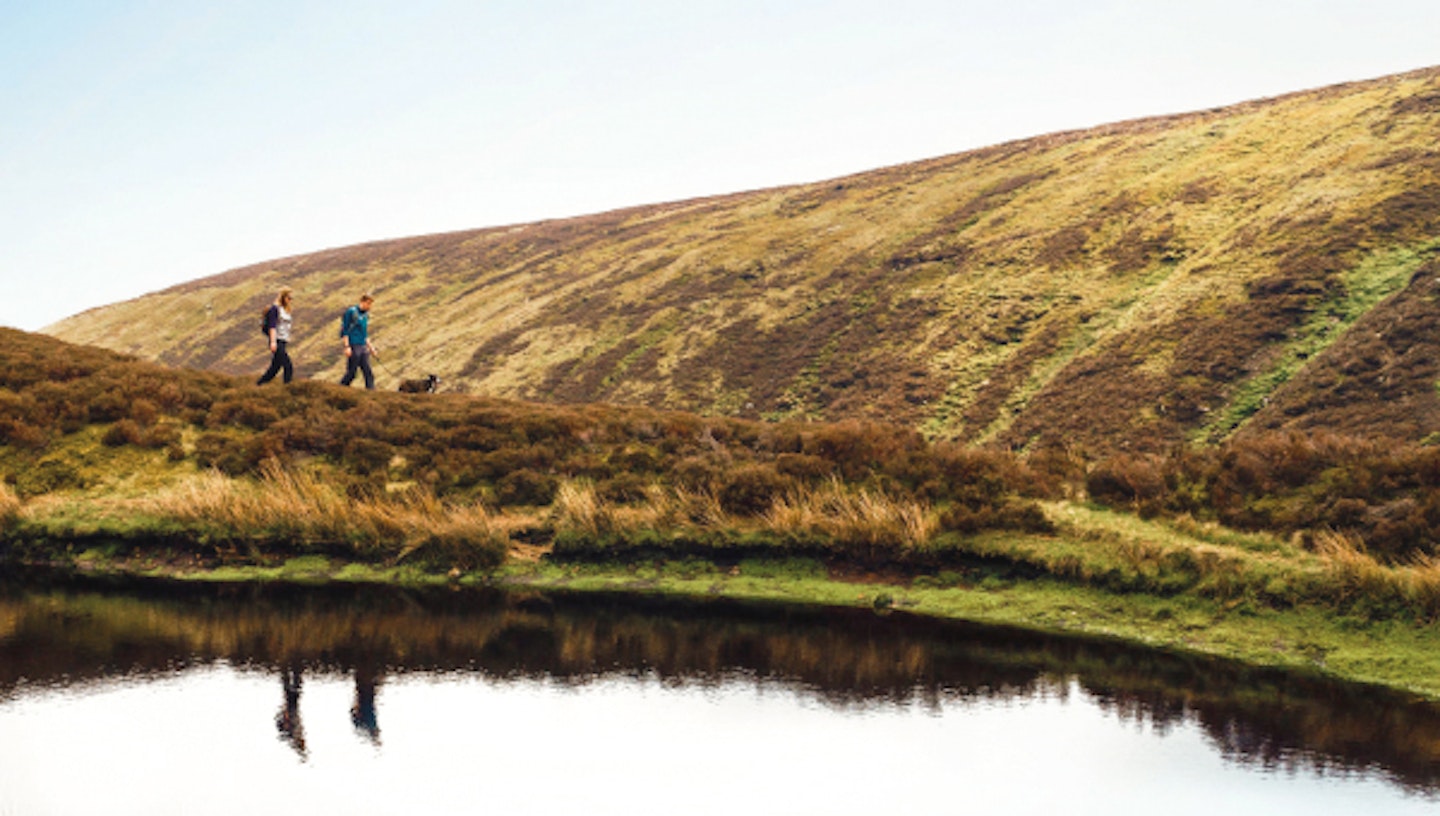 7. Download offline maps and print detailed maps
If you're planning to explore a remote trail, you may not be able to rely on phone connection to access your digital maps. As an AllTrails+ member you'll be able to download offline maps and store them on your phone for whenever you need them. You also have the option to print maps from AllTrails, meaning you can carry a paper copy as back-up.
8. Off-trail alerts
The app's off-trail alerts are there to warn you if you've taken a wrong turn and strayed too far off your route. This function allows you to put your phone away, focus on the scenery around you, and let it gently vibrate an alert if you take the wrong direction.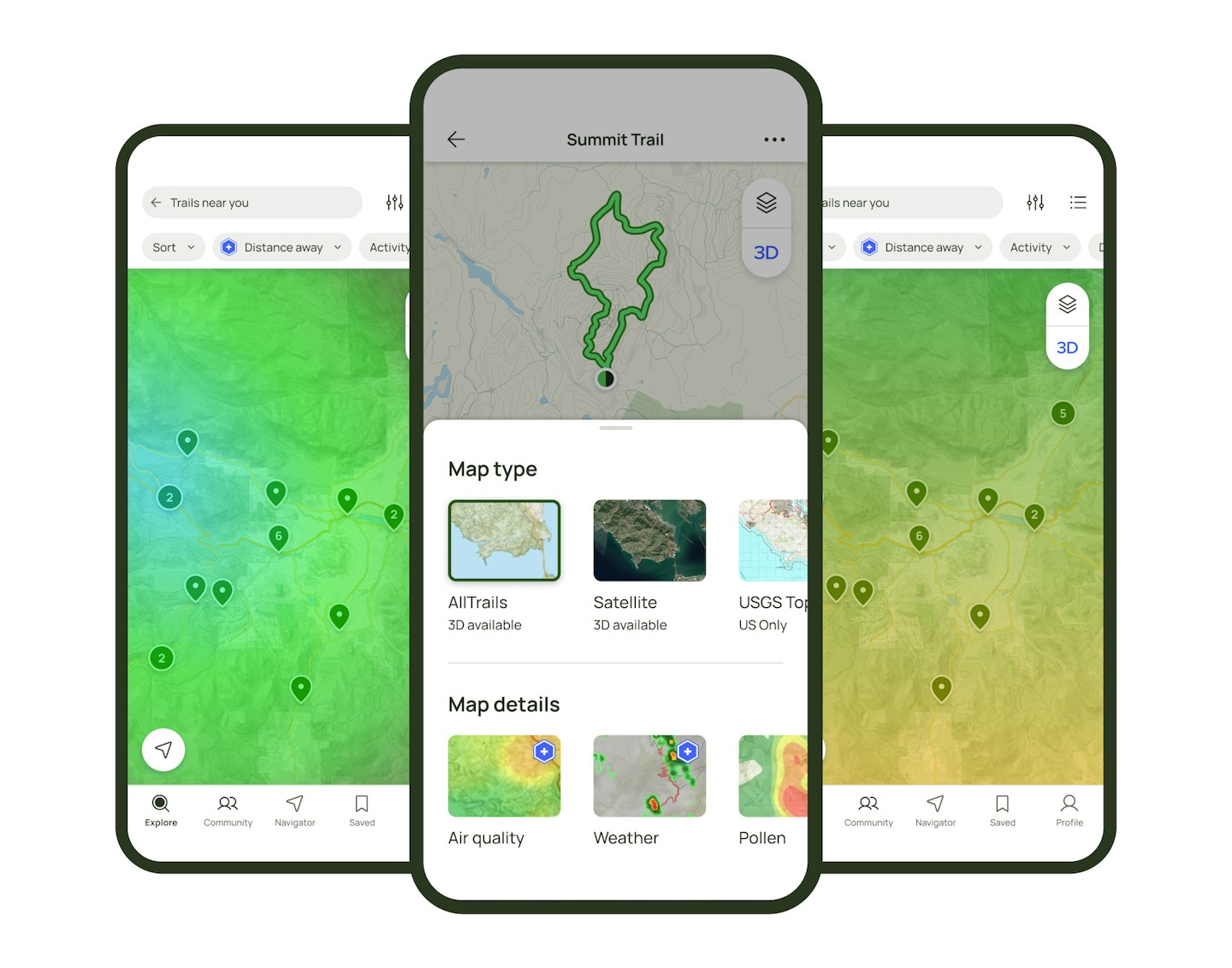 9. Trail previews and 3D maps
Just how tough are the climbs you'll encounter on your trail? Are you likely to get big views across the landscape as a reward for all your effort? You can answer these questions and many more by viewing an immersive trail preview and exploring the whole route on 3D maps for more detailed planning.
10. Give something back
AllTrails are 1% for the Planet members – a global network of businesses, individuals and environmental partners tackling our planet's most pressing environmental issues. They also contribute in the UK towards projects to improve access for all to the countryside, so by becoming an AllTrails member you'll be contributing to their environmental efforts.
Plan your next outdoor adventure today with AllTrails