FOR CAR CAMPING, CAMPER VANS OR BASECAMP USE, EXPED CLAIM THAT THE MEGAMAT IS AS CLOSE AS IT GETS TO SLEEPING ON YOUR BED AT HOME. WE'LL BE THE JUDGE OF THAT…
The problems with large camping mats can be mostly summed up as 'back related'. Thick air mats lacking insulation can often be cold, giving you a chilly back. The plastic material that many inflatable beds are made of doesn't breathe at all, giving you a sweaty back. The difficulties in getting the optimum inflation can result in a less than perfect night's sleep, give you a stiff back. So does the MegaMat back up its comfort claims?
Comfort rating: -48 °C
R-Value: 9.50
Thickness: 9.9cm
Length: 182.9cm
Shoulder Width: 103.9cm
Foot Width: 103.9cm
Weight Mat: 3340g
Weight Pump: 45g
Weight Packsack: 150g
Packed height: 55.1cm
Packed diameter: 30.0cm
Pack volume: 38.9 litres
IT'S GOOD
"That mattress is amazing!" That was my wife's verdict the morning after our first night's sleep on the MegaMat. She has never been a natural camper, and was not looking forward to our tent-based holiday, as previous attempts with 'value airbeds' and proved problematic for all the reasons stated above. But this was different. The mat is 10cm thick and its vertical sidewalls carry this depth right to the edge for an completely level sleeping surface. The open-cell PU foam insulation inside the mat provides an R-value of 9.50, meaning that it's comfort rated down to an astonishing -48°C. We're not likely to test it out in those sorts of conditions, but it's good to know getting cold is unlikely to be a problem. But neither is it too warm. The stretch tricot top surface is comfortable next to the skin and breathable, so there's no stickiness. There's a foam Mini Pump included to help get the the mat inflated, although the expanding foam gives you a head start.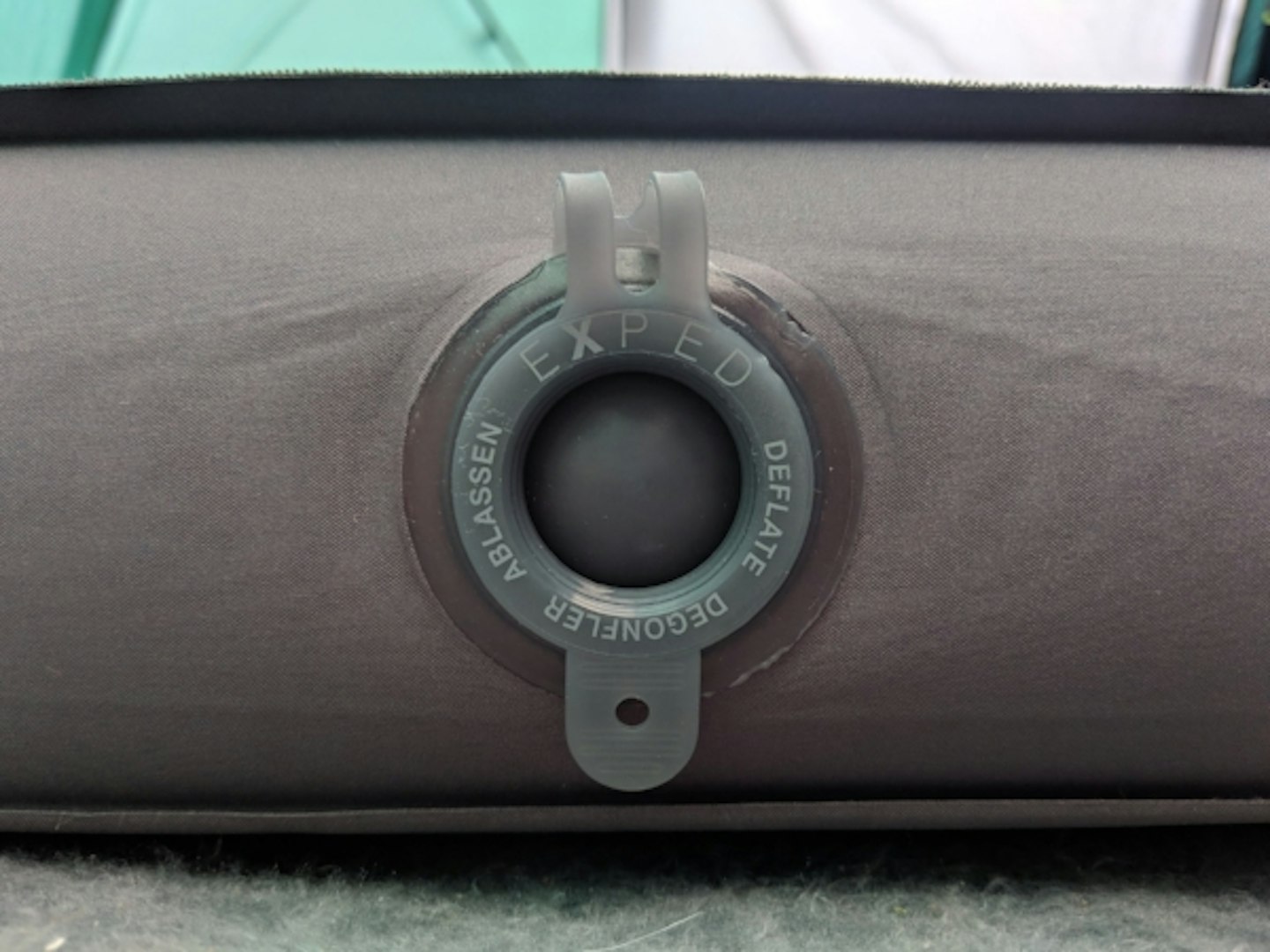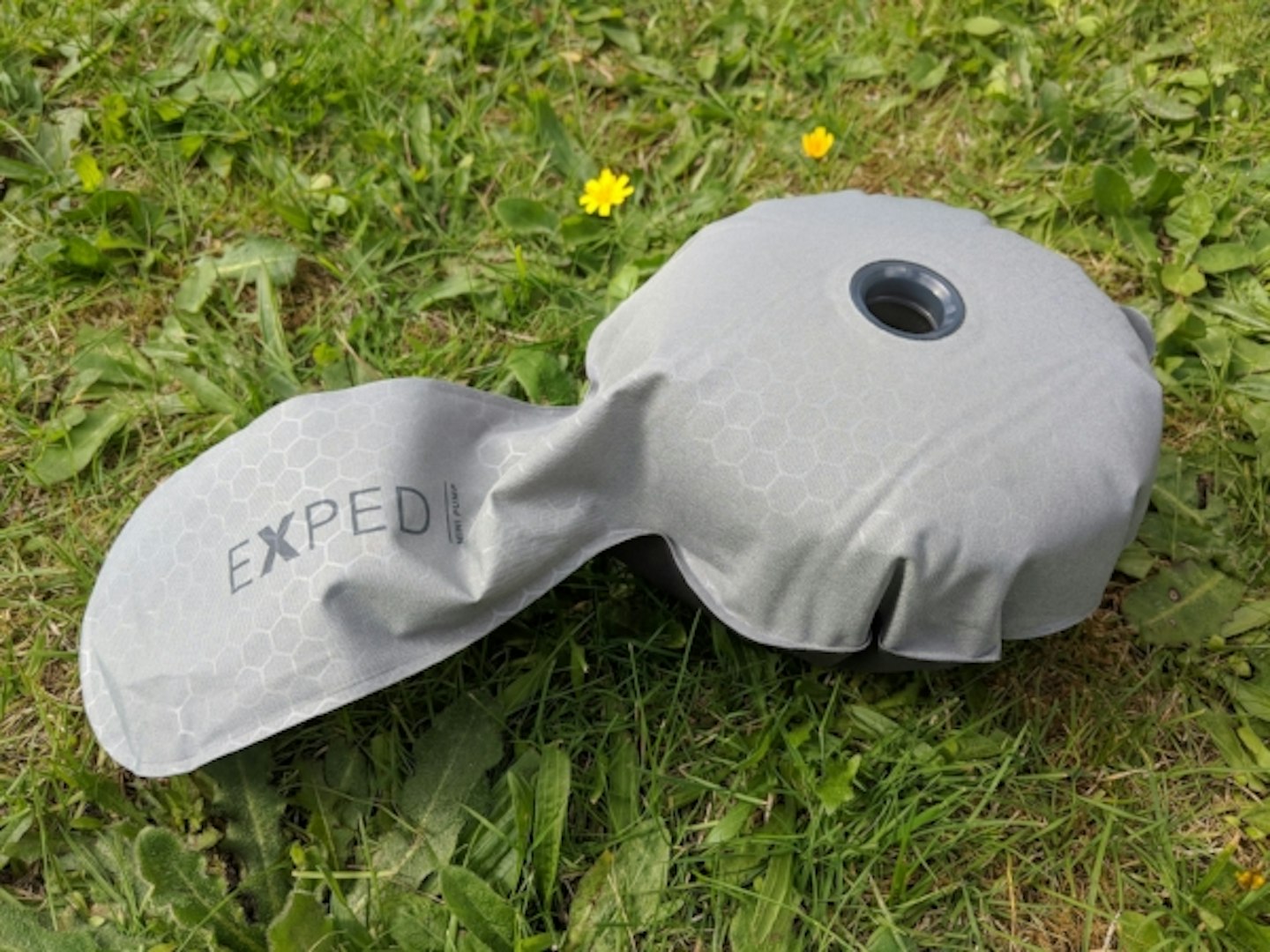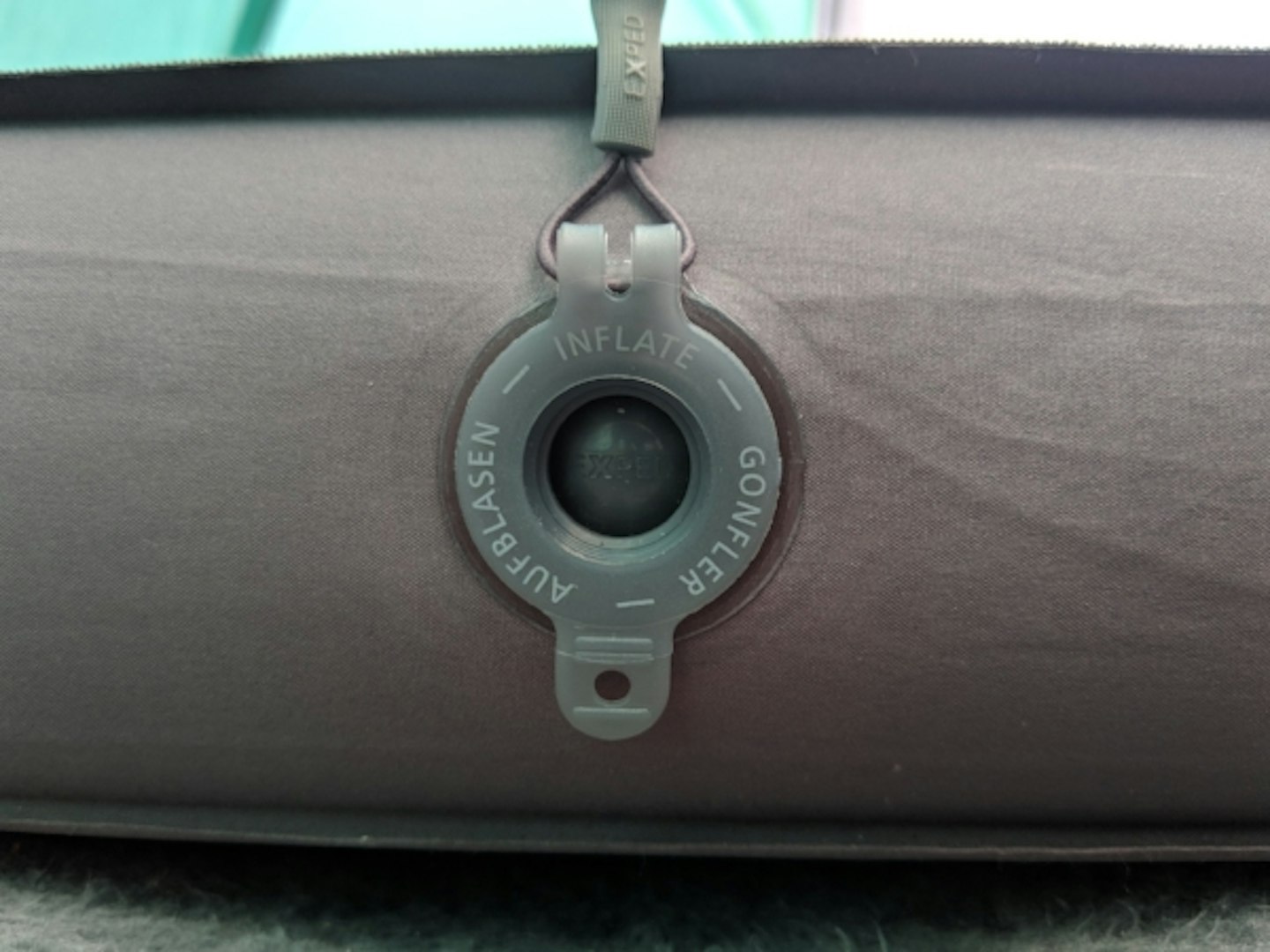 HOWEVER
Let's be clear - the MegaMat if for out-of-the-car-boot type camping set up. It's fairly hefty and takes up a fair bit of space when packed - this is not a mat to be carried in a rucksack. Pumping it up is not particularly quick when using the provided foam pump, but it's possible to connect an electric pump to the mat (using the foam pump as an adapter. It can be a little tricky to wrestle it back into its bag when packing up, but that's normal for this type of mat. The only real problem with the Duo, though, is its size. at a little over 1m wide, it's bairly much larger than a recular single bed mattress, so you need to be fairly cosy with whoever shares your mat. Campers used to sharing the close confines of a tw-person backpacking tent will be used to this lack of elbow room, but campers who prefer a little more space may be better off with the wider and longer MegaMat Duo LW+.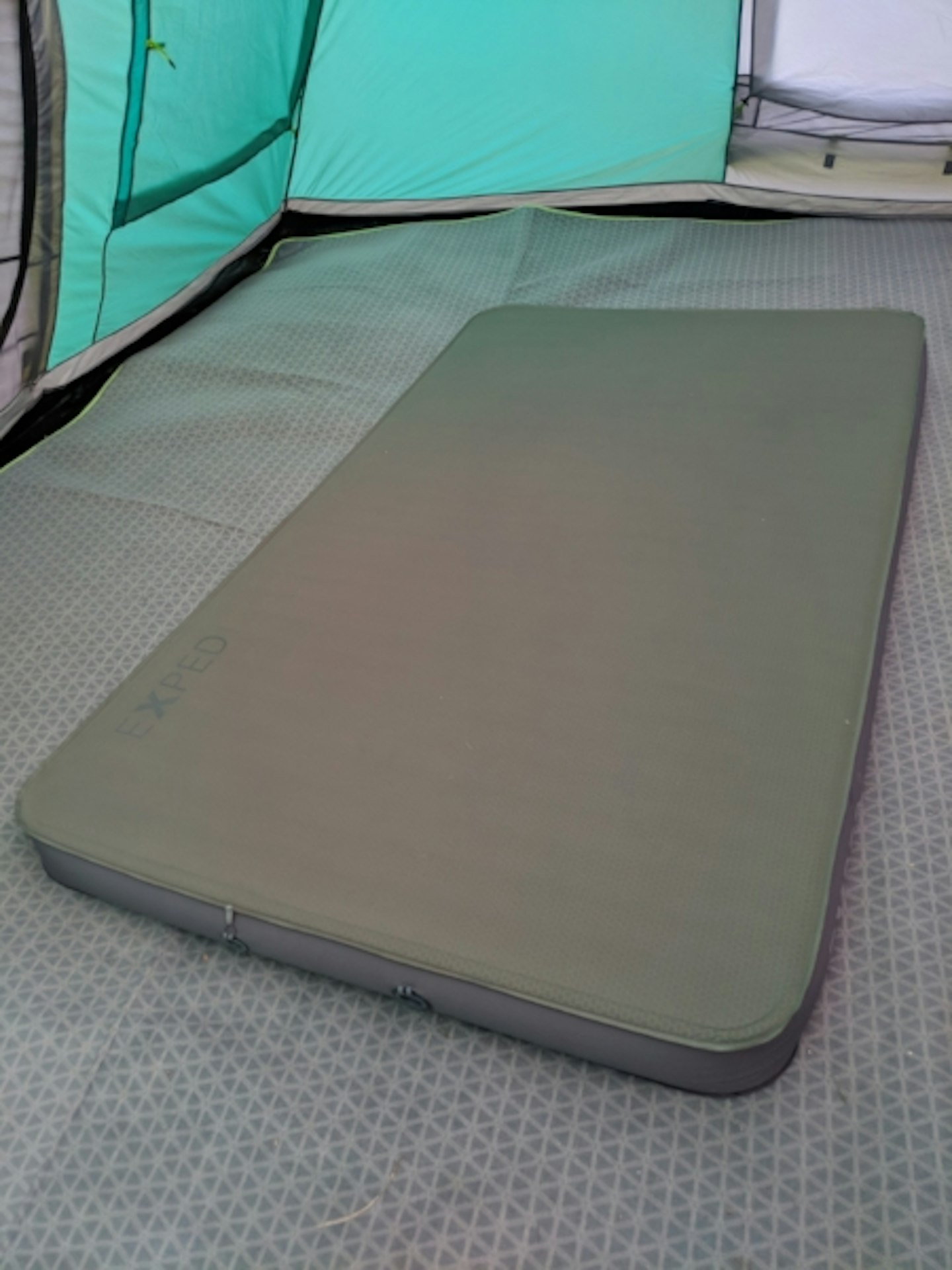 VERDICT
It's not light, small, or what you'd call a budget-buy. But if you regard a good night's sleep as a worthwhile investment, the MegaMat Duo comes approved by my wife, and that's high praise indeed!
Portability 3/5
Convenience 4/5
Design 5/5
In use 5/5
Value for money 3/5
OVERALL SCORE 80%