It probably goes without saying, but unless you've found a particularly flat, level, and springy moss-covered spot on which to pitch your tent, sleeping directly on the ground isn't usually very comfortable. Not only will lumps and bumps cause problems, but you'll lose lots of heat through the ground, making for a potentially very cold and unpleasant night.
This is where sleeping mats come in. They come in different varieties but they all share two main purposes: to offer some soft comfort underneath your sleeping bag, and to insulate you from the cold ground.
To help you work out which type you need for which season and use, we've put together this guide. Read on to ensure your nights out in the hills are comfortable ones.
Which design?
Sleeping mats come in three primary designs. The lowest-priced type is the closed-cell foam mat, which is durable and surprisingly lightweight, but quite bulky to carry and the least comfortable option.
Next up the price scale is the self-inflating mat, which has a layer of foam sandwiched between two layers of material; which provide air pockets for more comfort. They're more compact than closed-cell foam mats, but heavier.
Finally, the air mat, which has baffles inside to trap air once inflated. These are very lightweight and compact but tend to be a little bouncy and not generally very warm, unless they have additional insulation inside, which some do (but they cost more).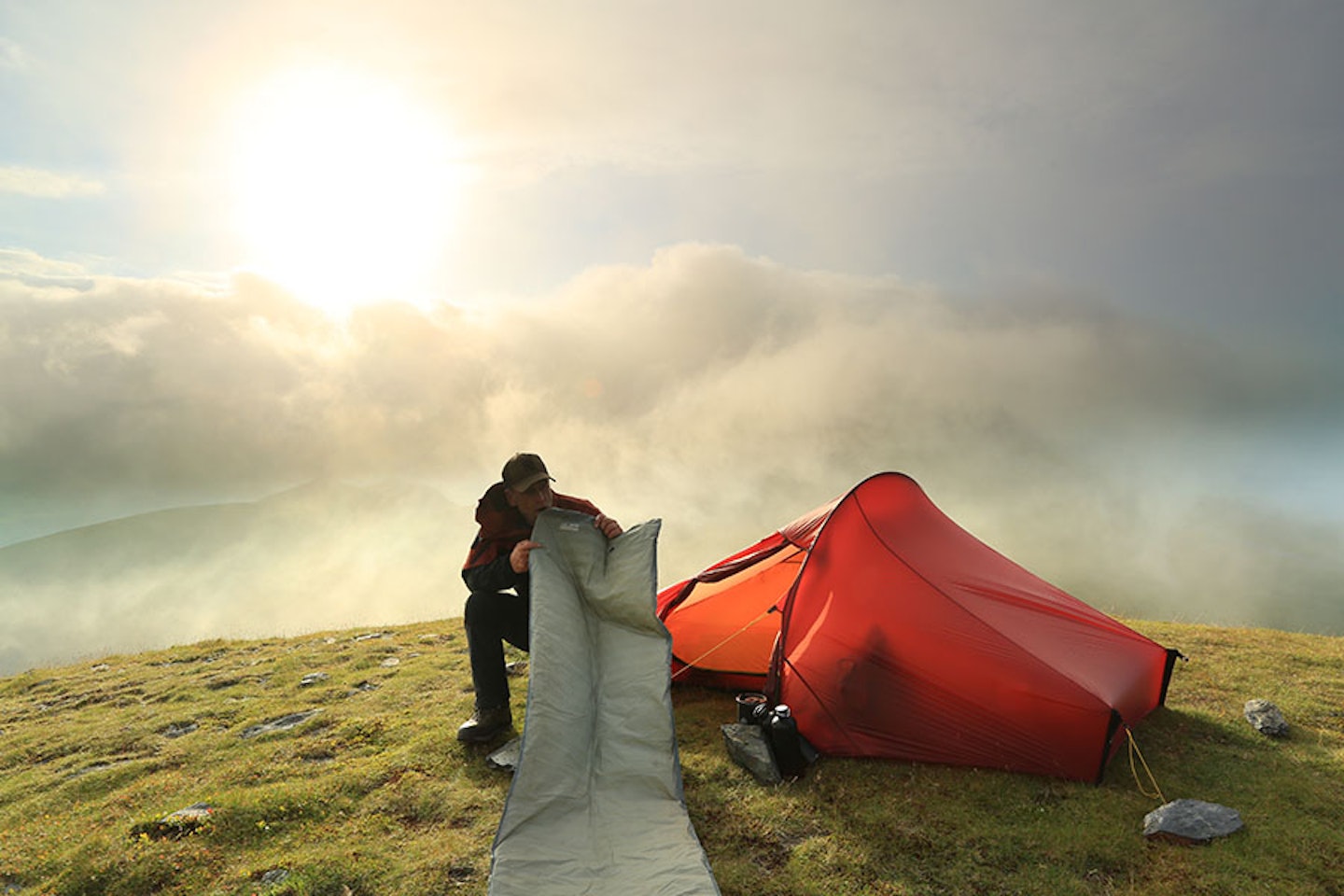 Watch your weight
The lighter the mat, the lighter your rucksack when backpacking. If you're camping near the car this weight is likely to be of little concern. But the focus for Trail readers is low weight with comfort – so all the mats we've reviewed are good for backpacking and wild camping when the mat has to be carried for a few hours at least.
Size matters
Most mats we test are around 180cm long and 50cm wide, which is the standard size; but you can get shorter and longer options either to save weight or to fit your body size better. The thickness of mats varies greatly, and this is important to note as it will affect comfort, as well as price, weight and packed size.
Material durability
Closed-cell foam mats can be punctured with no loss of performance, but this is not the case with an air mat or a self-inflating mat. Some lighter mats may need more care in use than heavier mats that use harder-wearing and more puncture-resistant materials. Some mats, such as the one shown, come with a puncture repair kit.
Heat retention
A mat will insulate you from the ground below. Its ability to prevent heat loss is important, so some manufacturers provide an R value, which is a measure of the heat resistance. A rating of 2 is good for summer while 6 is good for winter. Thicker pads generally offer higher R values.
Pack it down
When backpacking you'll need to carry the mat in or on your rucksack. The smaller it is when deflated and rolled, the easier it is to carry. Closed-cell foam mats often need strapping to the outside of a rucksack. More compact self-inflating mats and air mats can be carried inside a pack.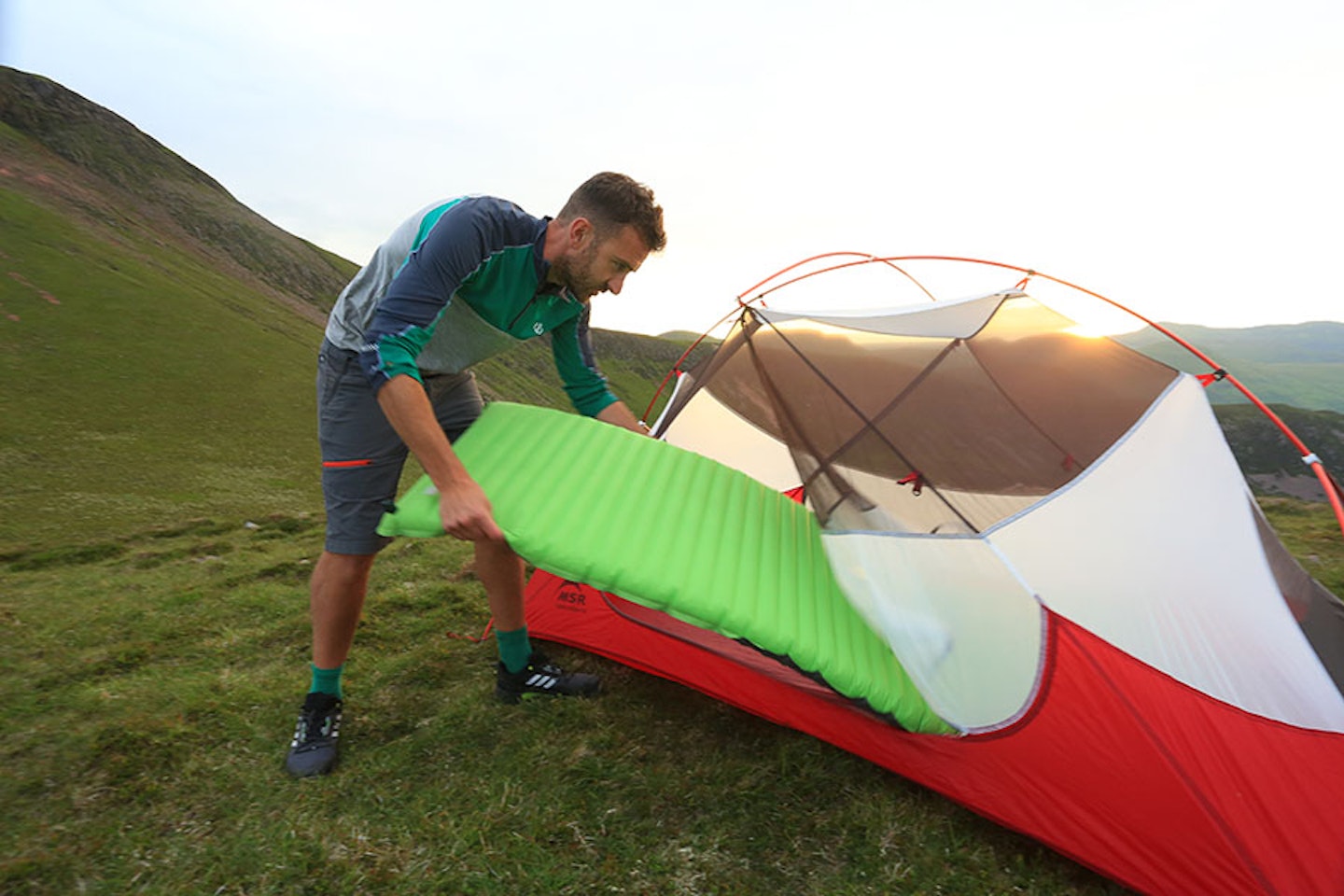 Don't forget to subscribe to the Live For The Outdoors newsletter to get expert advice and outdoor inspiration delivered to you inbox!
For the latest reviews - including extra photos and kit that won't appear online - pick up a copy of the current issue of Trail magazine!