To access the true, unfiltered tranquillity of the outdoors, you need to go wild camping. It's both physically and mentally rewarding, and, best of all, accessible to all keen walkers.
You need to have the right kit, some common sense, and some navigation skills, but with these, anyone can set off into the wilderness. The fundamental pieces of equipment you need for wild camping include a pack, tent, sleeping bag, and sleeping mat.
One of the keys to packing right for wild camping is packing light. Exped produces superb lightweight outdoor gear that is ideal for wild camping. In this article, we are looking at an Exped pack, tent, sleeping bag, and sleeping mat that are perfect for wild camping.
These Exped products are:
Hiking pack: Exped Lightning 45 
Tent: Exped Mira I HL 
Sleeping bag: Exped Ultra 0° 
Sleeping mat: Exped Ultra 1R Mummy
Let's take a deeper dive into each of these products – but first, a quick look at Exped's sustainability efforts.
Exped Sustainability
Wild camping brings you much closer to the natural world than you normally are. Consequently, it makes you so much more conscious of the impact of making the right purchasing choices.
Exped's sleeping bags, pillows, and sleeping mats are all carbon offset. And the company is aiming to be completely climate neutral by 2024.
In addition to reducing its emissions, Exped is also addressing how it uses materials and chemicals too. Exped says all materials used in its products are oeko-tex 100 or bluesign certified. It also has a target to be PFC-free by 2025. It is currently at about 85% PFC-free and doesn't use PVC at all.
Exped Lightning 45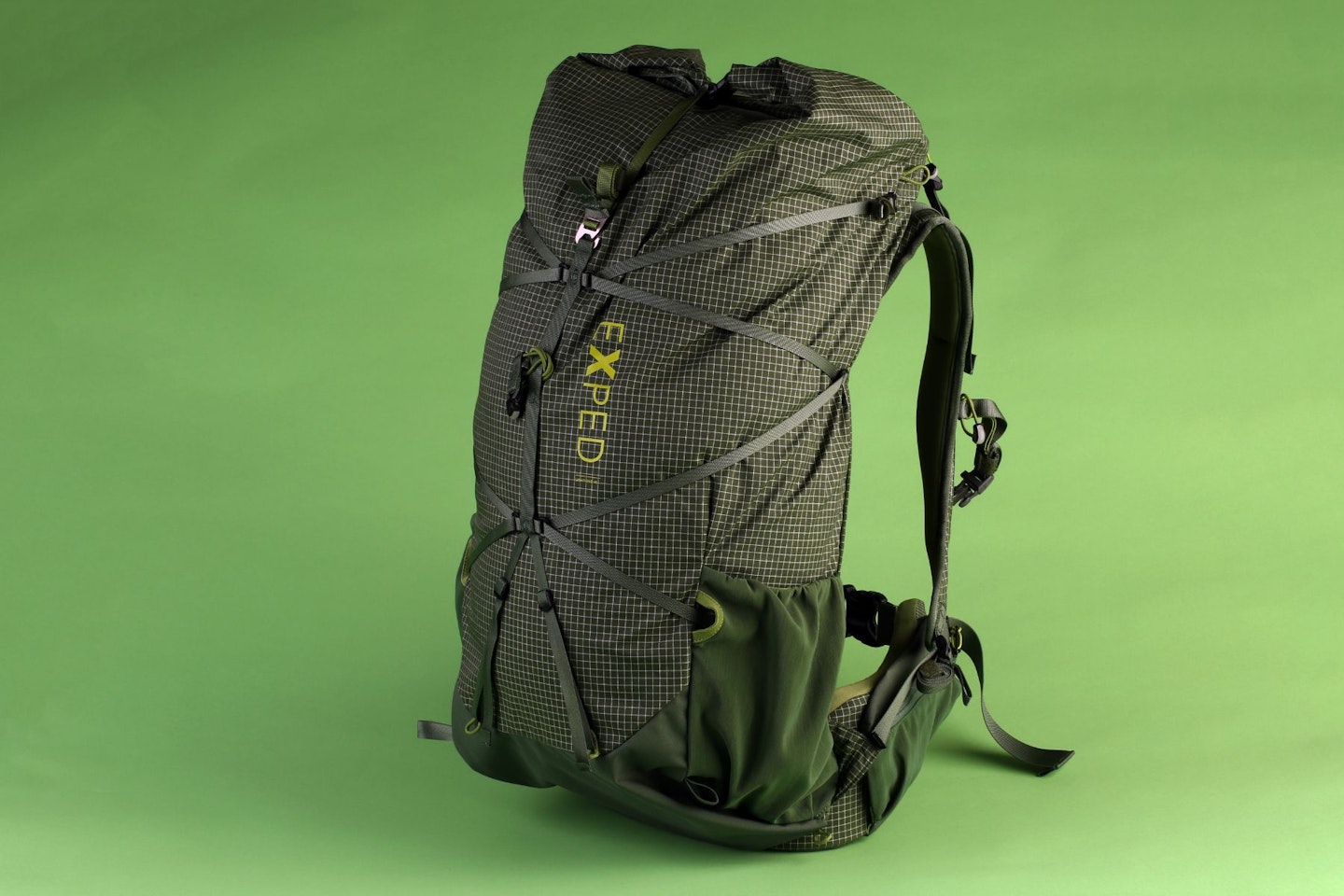 This moderate-sized hiking pack exists as a result of intelligent design and Exped's dedication to lightweight outdoor gear. Despite the Lightning 45 only weighing 1.18kg, it's packed with features, it's very comfortable, and capable of carrying up to 24kg.
The main fabrics used are 210D nylon and 600D polyester. Both are bluesign-approved, PFC-free and are water repellent with a 1500mm HH rating. It means you don't have to fret if it starts to drizzle.
The back system is stable and comfortable but has reduced contact points with the body in order to improve ventilation too.
A 45-litre volume is a versatile size, as it caters to both day hikes and overnight trips alike. But thanks to the roll-top closure design means you can control the size of the compartment. It's easy to attach walking poles, ice axes, and other gear to the outside of the Lightning 45 too thanks to its webbing strap and daisy chain.
Volume: 45 litres
Weight: 1180g
Back length: 41 - 58cm
Load limit: 24kg
Women's version? Yes (see here)
Fabrics: 210D ripstop nylon (1500mm HH, Oeko-Tex 100 certified); 600D Cordura polyester (1500mm HH, PFC-free, recycled, and bluesign-approved)
Exped Mira I HL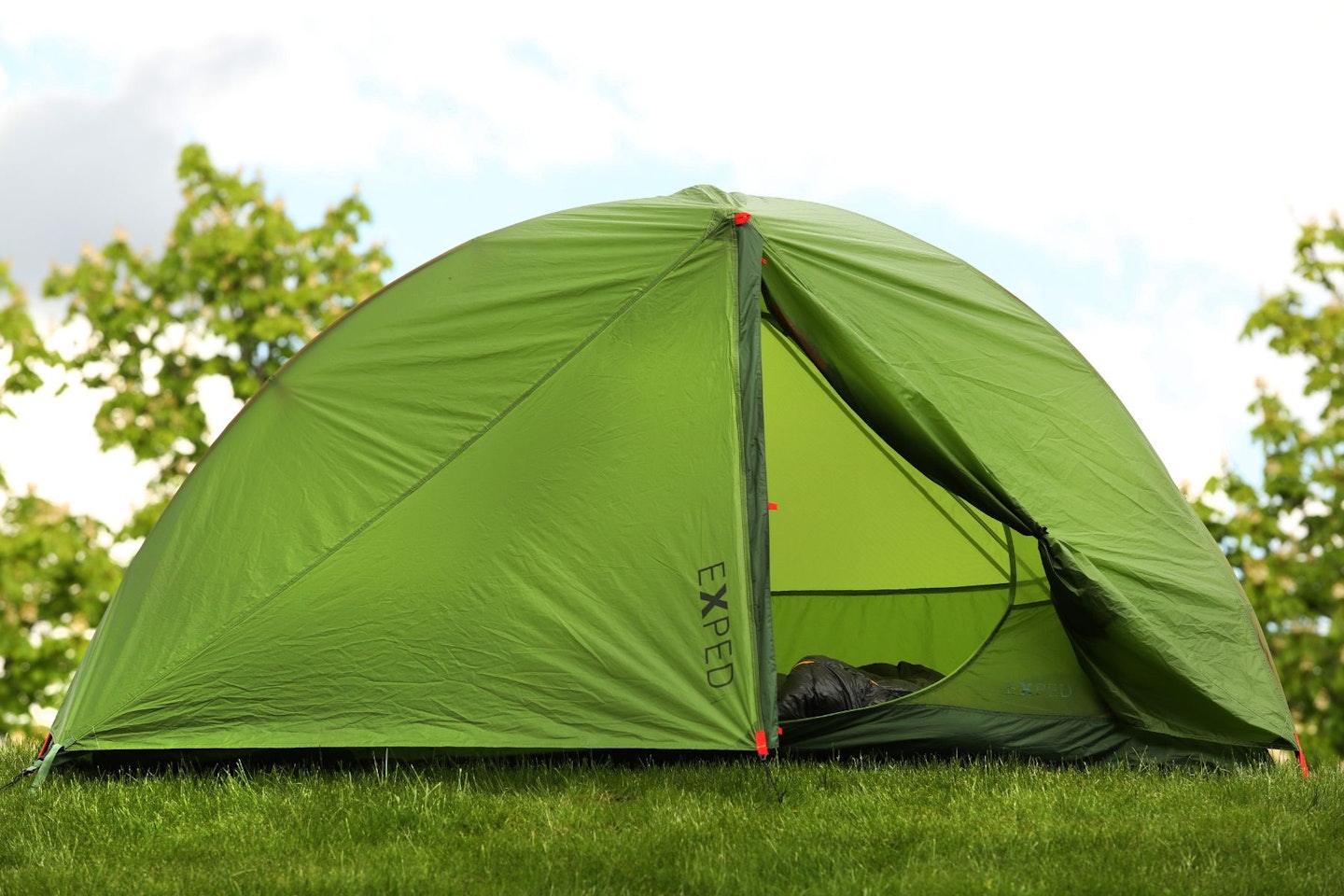 The function of a tent hasn't changed much over the last several thousand years. But the form certainly has. The Exped Mira I HL is part of the latest generation of super lightweight hiking tents.
The Mira I HL is designed for shorter trips in moderate climates. To achieve its remarkable weight of just 1.15kg, it's made from lightweight ripstop nylon and uses 8.7mm DAC Featherlite poles.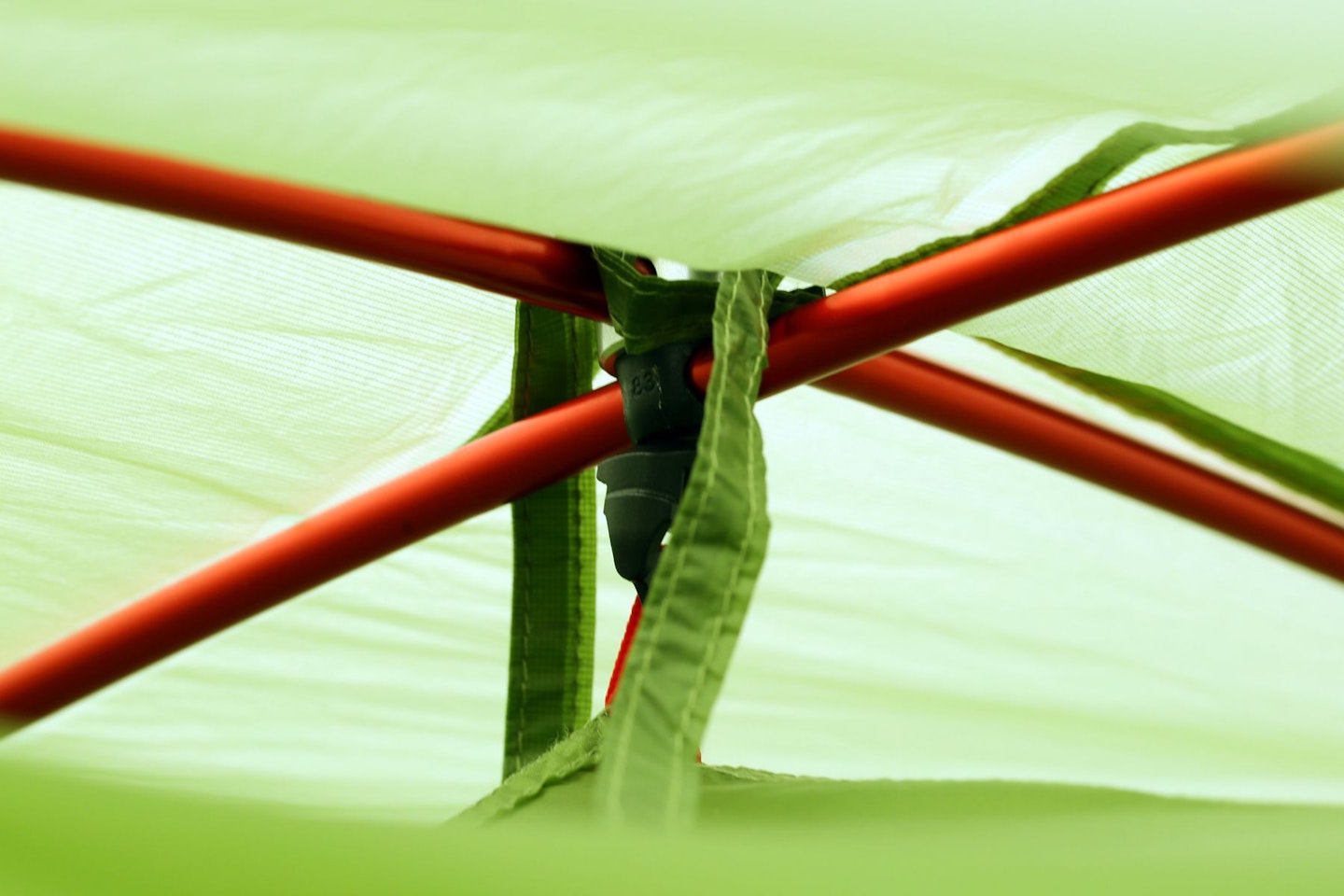 Despite its very low weight, internal space – particularly headroom – is really impressive. The main pole has a cross section at the top of the roof, which is key to this. There are also two vestibules – one 60cm wide, the other 30cm.
There are a handful of pitching options with the Mira I HL too, including just the inner because it's freestanding.
Capacity: 1 person
Weight: 1.15kg (0.87kg min weight)
Packed size: 13 x 37cm
Doors: 1
Vestibules: 2
Groundsheet: 20D ripstop nylon (PFC-free, 1500mm HH)
Fly: 10D ripstop nylon (PFC-free)
Inner: 15D ripstop nylon and mesh
Poles: DAC Featherlite 8.7mm
Exped Ultra 0°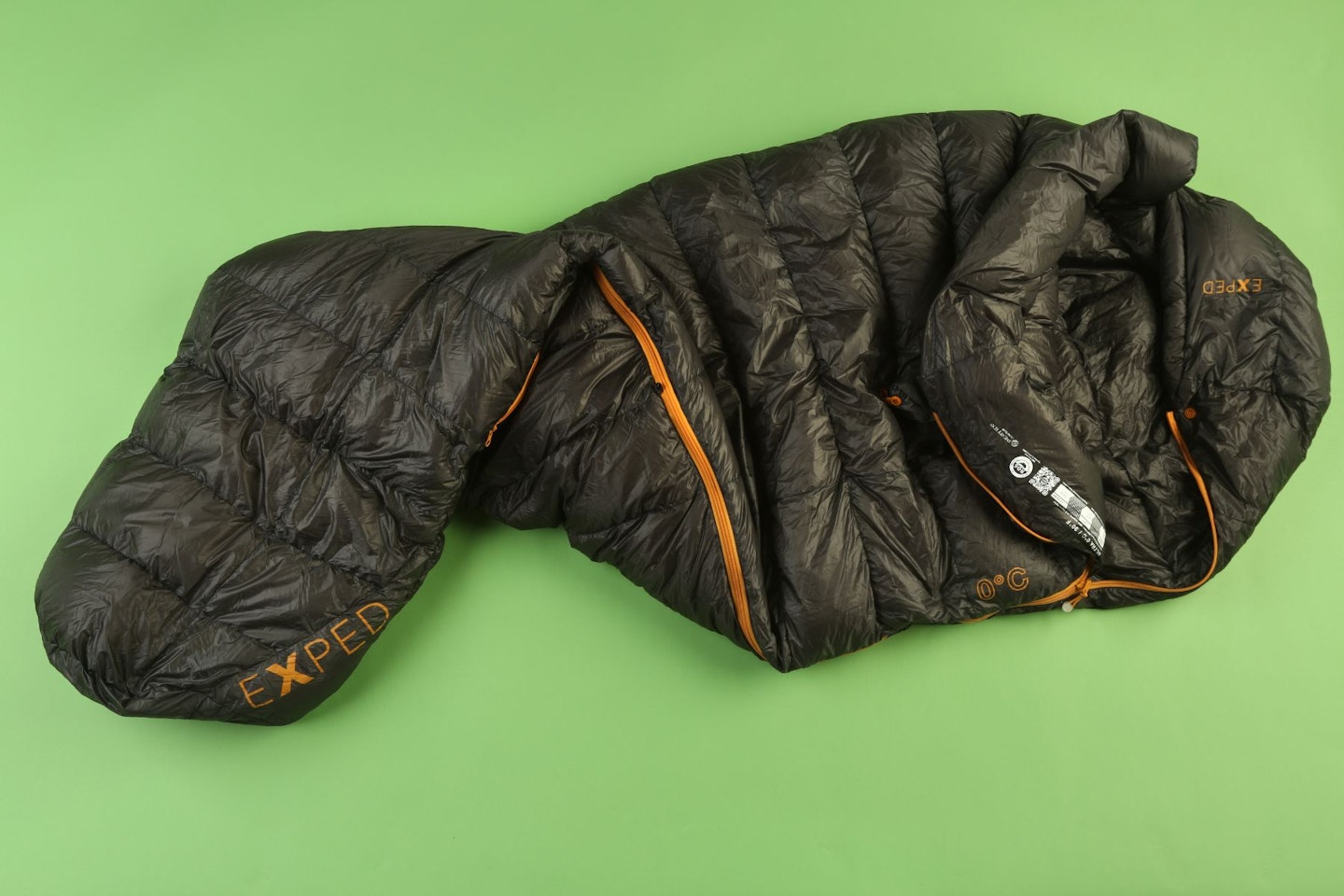 As part of Exped's Ultra series products, the Ultra 0° is all about the best performance for the lowest possible weight. As such, this summer sleeping bag has a comfort temperature rating of 6°C and weighs from 535g to 685g depending on size.
The outer shell is made from lightweight Pertex Quantum to keep moisture at bay. And the fill is 850+ RDS-certified and PFC-free goose down. 850+ is a very high quality of down with a lot of 'fluffiness', which means it has a very high warmth to weight ratio.
Exped hasn't forgotten about sustainability either. The main outer fabric is recycled, bluesign-approved, and PFC-free. Even components like the zip are made from recycled PET bottles. It's certified climate neutral, certified climate neutral product thanks to Exped's offsetting of its manufacturing and shipping emissions.
Temperature rating: 6°C comfort; 2°C limit; -13°C extreme
Weight: 535g - 685g (depending on size)
Packed size: 17 x 17 x 30cm (L size)
Fill: RDS certified 850+ goose down
Shell material: 10D ripstop nylon Pertex Quantum (PFC-free, recycled and bluesign-approved)
Exped Ultra 1R Mummy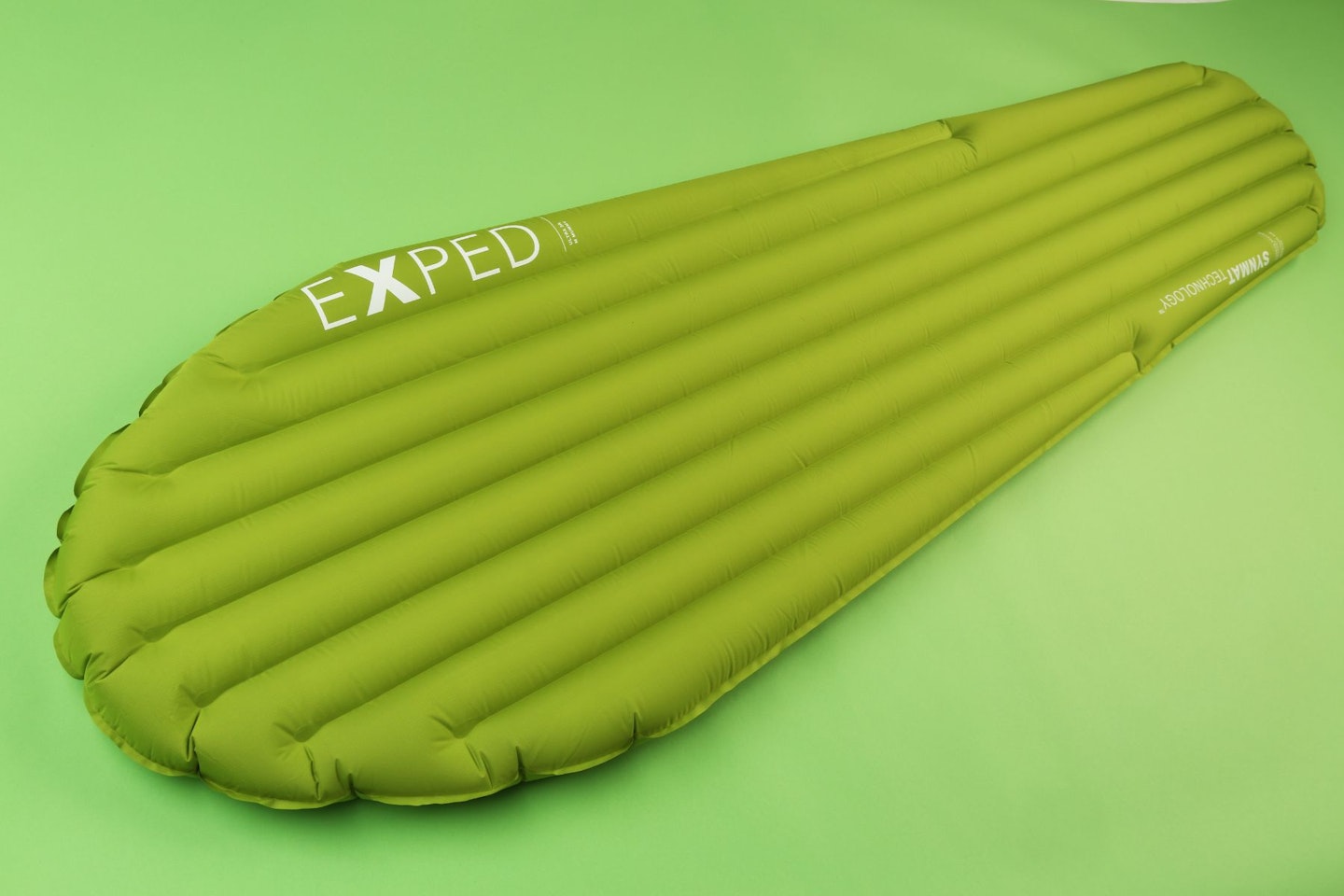 Exped's Ultra 1R Mummy sleeping mat is ideal for any type of outdoor adventure during the warmer months of the year. From alpinism to bikepacking, it's a superb lightweight sleeping mat.
Being a manual rather than self-inflating sleeping mat, the Ultra 1R Mummy very compact yet very comfortable and supportive. To make the task of inflation easier, it comes with a Schnozzel Pumpbag, which is not only faster than giving the sleeping mat mouth to mouth, but also moisture-free.
In addition to being lightweight and supportive, the Ultra 1R Mummy is more sustainable too. It's made from recycled and bluesign-approved 20D ripstop polyester and its Durable Water Repellent coating is PFC-free. Moreover, it's a certified climate neutral product, too.
Weight: 310g (M); 375g (MW); 405g (LW)
R-value: 1.3
Material: 20D ripstop polyester (PFC-free, recycled and bluesign-approved)
Get half-price digital OS Maps. Trail and Country Walking magazine members get 50% off an annual subscription to OS Maps for 12 months. Find out more here.
Don't forget to subscribe to the Live For The Outdoors newsletter to get expert advice and outdoor inspiration delivered to your inbox!