Whether it's for boiling up a brew on a chilly tea-stop in the hills, or cooking up a meal at a campsite high in the mountains, a compact stove is a backpacking essential.
Different stoves perform in different ways, with some being better suited to cooking food and other best reserved for simply boiling water. Which you choose can depend on a whole host of considerations.
If you've room in your rucksack for a backpacking stove but aren't sure what you're looking for, read on to be enlightened.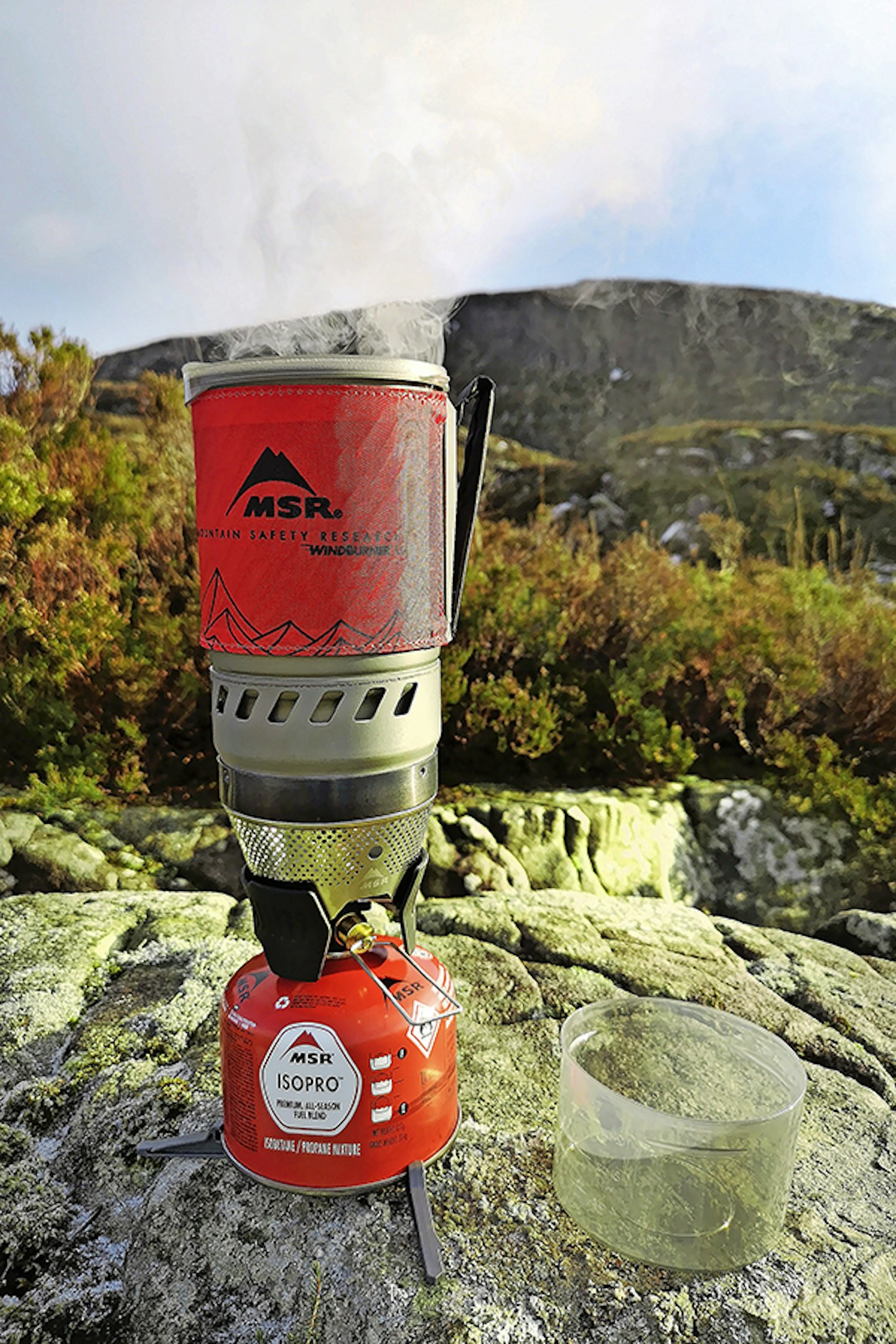 What type of stove do you need?
■ Integrated canister stoves are simple to use, compact, lightweight, fast, and perfect for solo walkers and short trips. The burner screws directly on top of the gas canister, and the whole things packs into its own pot. Many feature a corrugated heat exchanger and a wind shield, both of which help to increase speed and efficiency.
■ Individual burners are the simplest and smallest iteration of a camp stove, either screwing directly on top of a gas canister or connecting remotely via an insulated hose. You'll need to buy your own cookware, though, so the overall weight depends on the choice you make here.
■ Integrated cooking systems come with your entire cookset included (burner, multiple pots etc), usually packing into the largest pan and secured with a strap or in a drawstring bag. Most use either an in-situ liquid fuel burner or a remote gas canister, connected via a short hose. They have a low centre of gravity so are very stable, and you can use a variety of pots so they're great for groups and cooking proper food.
Fuel choices
Most camping/hiking stoves run on canister gas, usually a mix of isopropane and butane. Integrated cooking systems and canister stoves are designed to house a gas canister when packed. Upsides to this include light weight, low maintenance and simplicity of transport. Liquid fuel stoves tend to burn more readily at higher altitudes and lower temperatures, but often require priming and some maintenance.
Burner and ignition
Standalone stoves tend to be more powerful, but susceptible to wind. Integrated burners tend to be less powerful but have better wind resistance. Piezo igniters are common but can be fault-prone, so always bring another source of ignition.
Does it come with a regulator?
This compensates for the loss of pressure in a gas canister caused at altitude or as it empties. Stoves with this feature give you a steadily similar boil time throughout the lifetime of the canister while the performance of those without tends to drop as the canister empties or in high or cold conditions.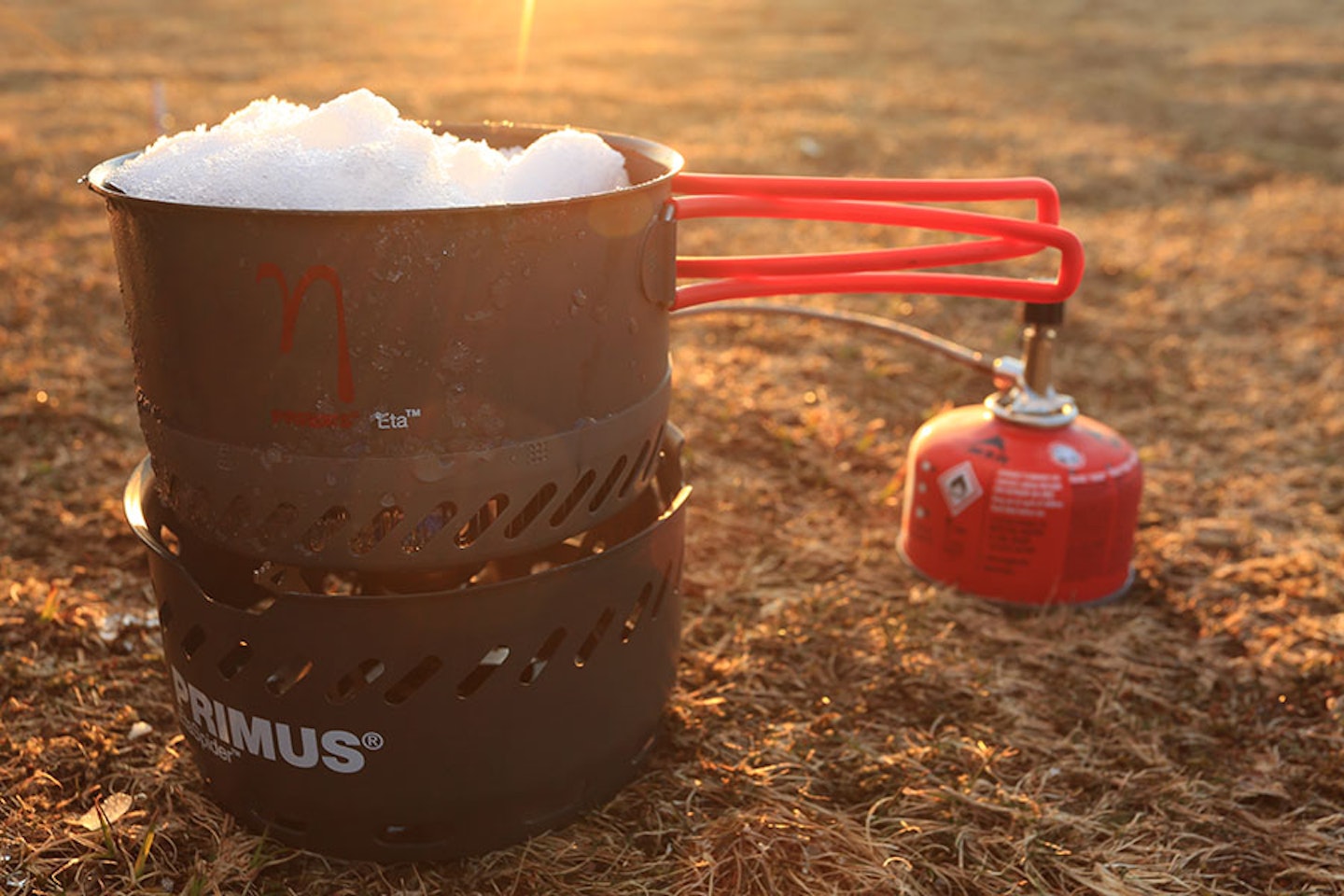 LFTO's top camping stoves:
Description
Verdict: u201cA light and compact stove with great simmer control and excellent wind
Vango Atom Stove & Ultralight Heat Exchanger Cook Kit
Verdict: "A convenient stove and pot combo at a competitive price, ideally suited for DofE, weekend campers and first-time wild camp adventurers."
Don't forget to subscribe to the Live For The Outdoors newsletter to get expert advice and outdoor inspiration delivered to you inbox!
For the latest reviews - including extra photos and kit that won't appear online - pick up a copy of the current issue of Trail magazine!