On sale 19th April to 16th May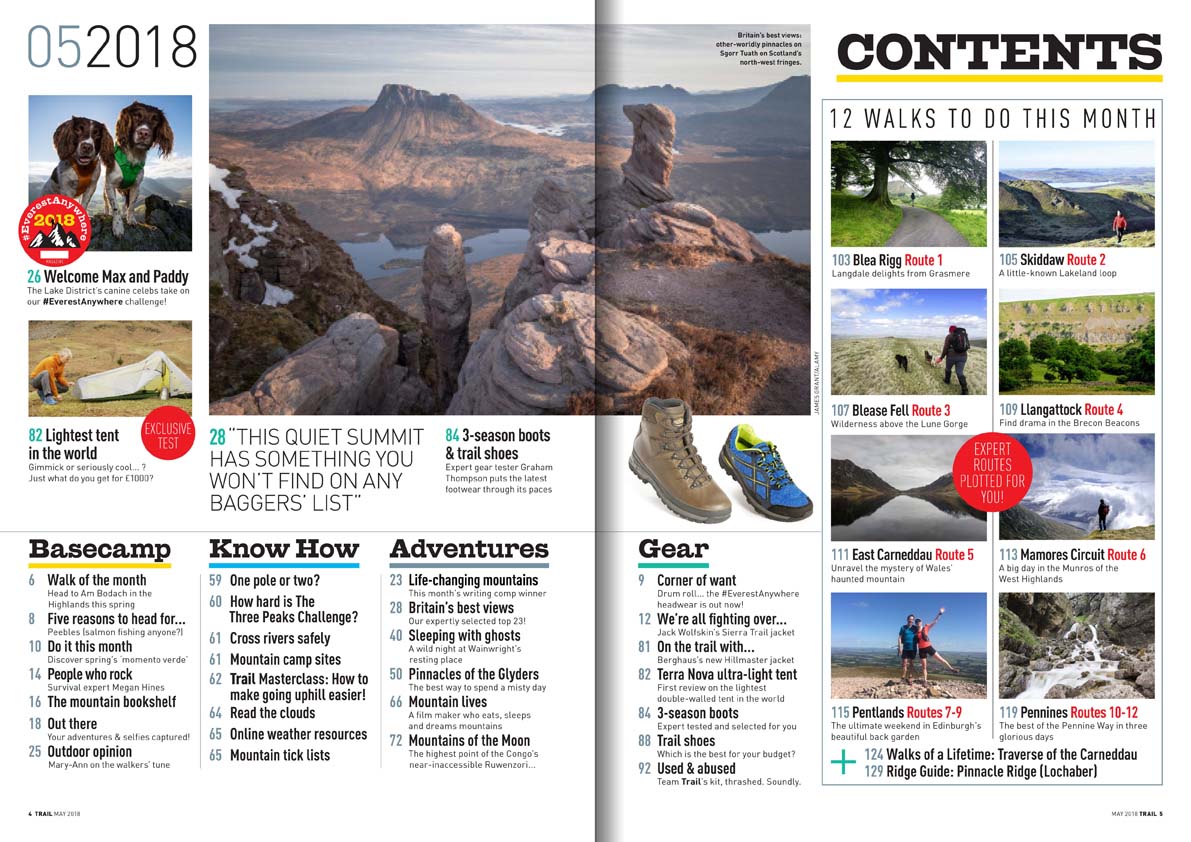 Views to thrill!
Plus...
WAINWRIGHT'S FINAL FELL - why this Lakeland tarn is perfect for a wild night out
GLYDERS IN THE MIST - Testing skills in Wales' most atmospheric hills
WONDER IN A WARZONE - why the Congo's highest peak is back on the map
Trail's Gear Guide 2018!
Get 100 pages of the year's hottest outdoor kit included FREE with this issue!
All of this and more can be found in the new May issue of Trail magazine - on sale Thursday 19th April.
Britain's best views
For walkers' eyes only: the 23 best views in Britain (and how to get there).
Sleeping With Ghosts
It's the final resting place of Lakeland's most famous character. But with so many picturesque fells to choose from, why did Alfred Wainwright settle on Haystacks? Trail beds down to find out...
Castles in the clouds
Castell y Gwynt refusing to submit to the gloom. Given the right mountains, a day in the gloom needn't be a day wasted. Trail heads for the Glyders...
"Eat, sleep and dream mountains"
Driven by dedication and commitment, and perhaps just a touch of obsession, there's always a way to find your way back to the mountains...
Mountains of the Moon
It's the stuff of adventurers' dreams... and nightmares. Join us on a
journey into the Congolese jungle, and the summit of Mount Stanley.
Plus...
Know-how, gear, and routes
All this and more in the May issue of Trail magazine
on sale 19.04.18