View the mountains in a different light - by exploring them in the dark!
The joys of night walking, an exciting ridge in Snowdonia's quiet east, the best way up Blencathra and a special guide to boots can all be found inside in the new December issue of Trail...
The Wicked Ridge of the East
Find solitude, scrambles and a slippery witch, on a horseshoe walk that forgoes the ordinary.
Straight to the top
Like the sound of a beguilling scramble that ends right on the summit of one of Lakeland's best-loved peaks? Hall's Fell may just be as good as it ges.
Only by the night
As the clocks go back and the world gets darker, don't hang up your boots and mourn the end of long days. Celebrate the beginning of long nights...
Europe's last great wilderness
Want to walk on the wild side, but kip in comfort?Sweden's 440km 'King's Trail', the Kungsleden, travels through some of Europe's most spectacular scenery with simple but affordable cabins (plus a sauna or two) along the way.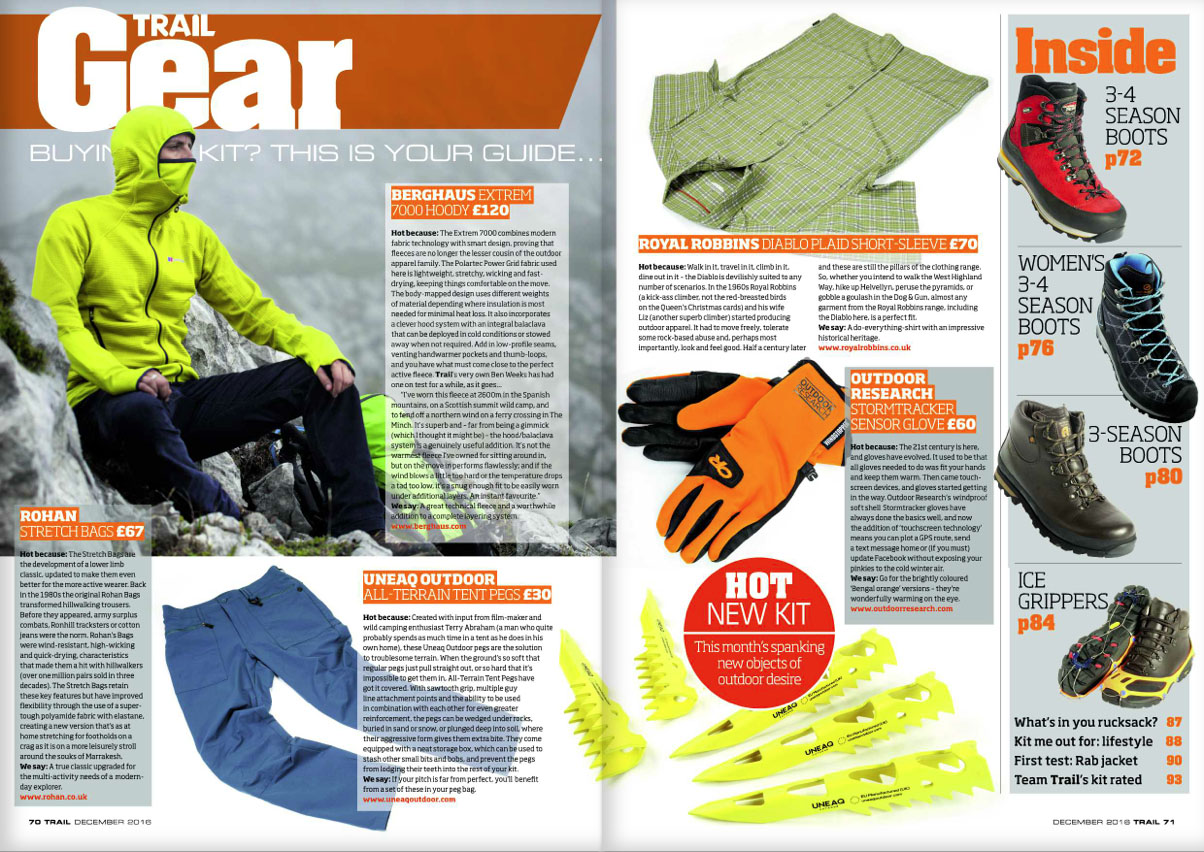 All this and more in the December issue of Trail magazine
on sale 03.11.16