If you're looking to step up your distance, whether it's from a 5k to a 10k, a marathon to an ultra – or to complete our Run 1000 Miles challenge – here's how to build endurance and tick off the miles.
Whether you're new to trail running or a seasoned pro, everyone can benefit from learning new skills and exploring your local trails.
If you fancy challenging yourself, now is the time to set your target. It could be that you've never run more than 10km and want to push yourself to complete a half marathon. Or perhaps it's that you've run a number of half marathons yet the idea of stepping up to the full 26.2 miles, or even further, fills you with apprehension. Or maybe you've been inspired by our #Run1000Miles campaign...
To help you get started, we've spoken to experts and pro runners to unearth their secrets to running further. Here are 15 ways to help you tackle distances you never thought possible, brought to you by our Run 1000 Miles Challenge.
How to increase your run mileage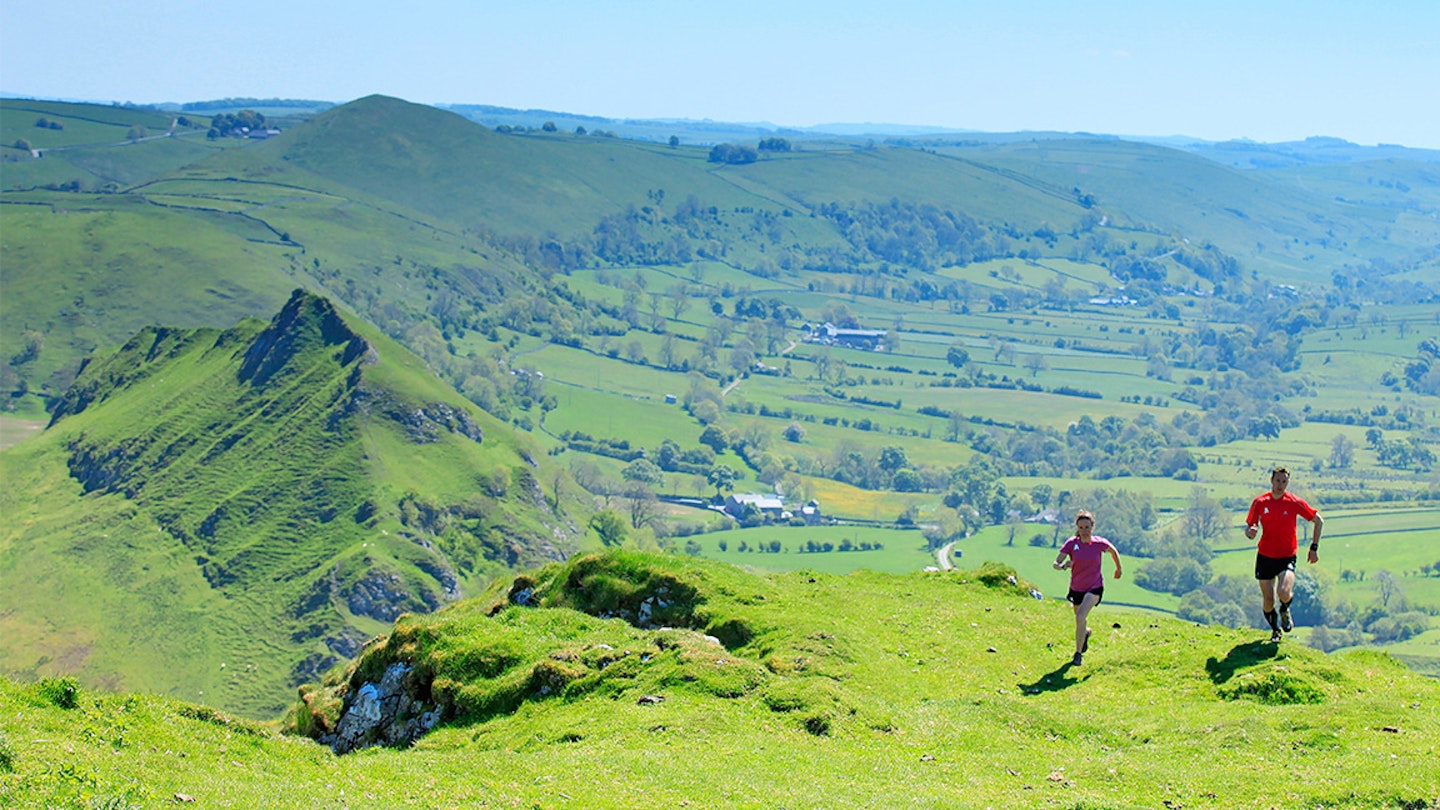 You'll require motivation to run a longer distance, so the first thing to do is consider exactly what it is you are training for. Working out exactly the reason why you want to increase the distance – whether it's aiming towards a specific race or simply a distance goal – will ensure that you're fully invested in training towards your goal.
Get the right shoes
Finding comfortable, well-fitting trail shoes can make or break a long run. Certain trail shoes are designed for longer distances. La Sportiva's Jackal, for instance, is built with ultra-marathons and long-distance workouts in mind, as it is lightweight with a high energy return midsole. And inov-8's Graphene range features soles that will last more than 1000 miles of trails. Our list of the best trail running shoes is a great place to start.
Build the distance slowly
The golden running rule if you're aiming to up your target distance, whatever the length, is that you should aim to increase the length of your weekly long run by no more than 10%. If you mix this session in with more intense speed training sessions during the week, you'll find that the regular long runs naturally make the distance, easier.
Plan scenic routes
"Running longer distances off-road is more pleasurable thanks to the joy of the scenery," says British ultra-runner Sabrina Verjee, who in 2020 broke the FKT for the Pennine Way and became the first woman to run all 214 Wainwrights.
"I enjoy the exploration, the adventure, and the journey. It takes my mind off the physical activity of running. Plan fun, scenic routes and increase your distance by exploring new places. Running from A to B is much more fun than running boring laps."
Make yourself comfortable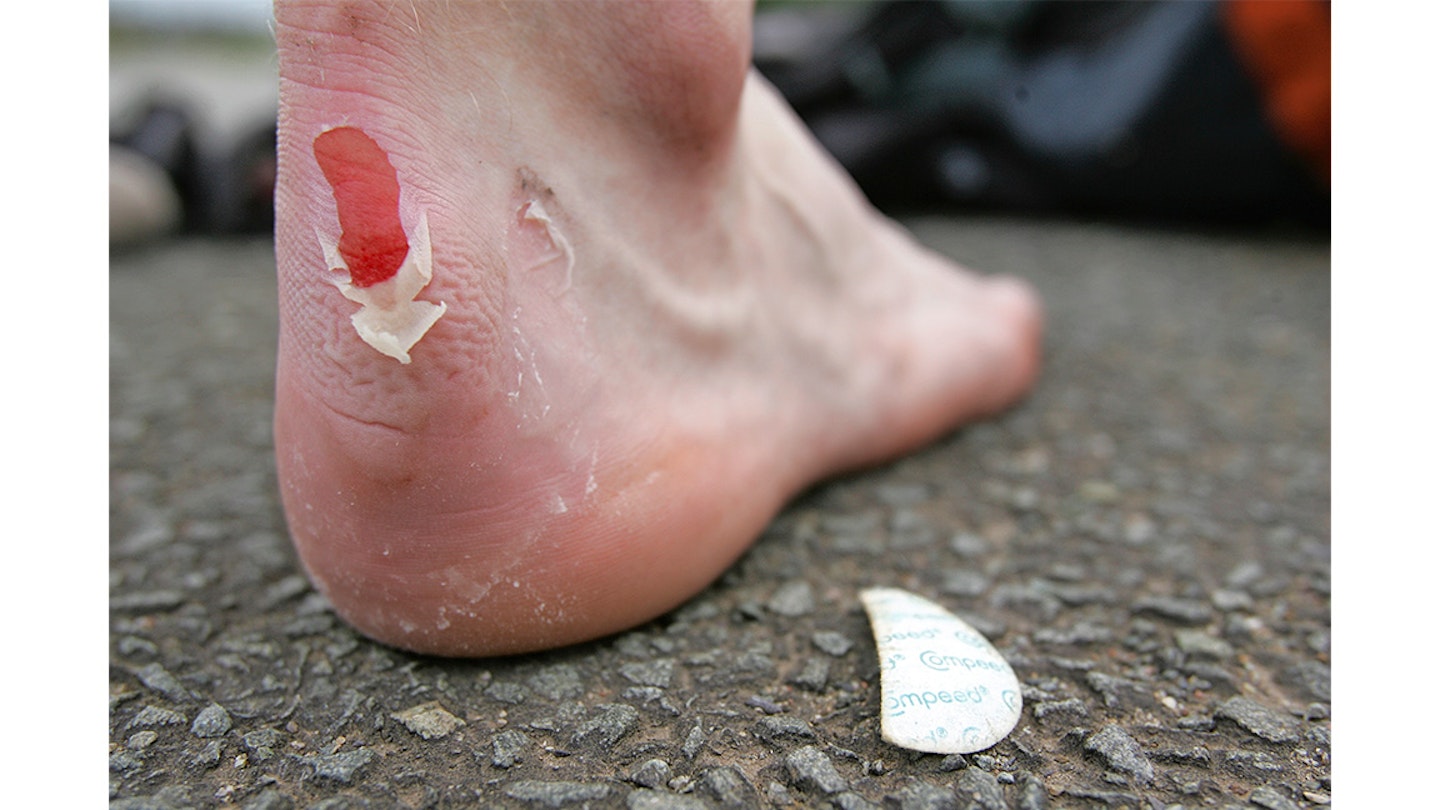 If you're running further, you will often find that chafing and blisters can derail your run. Investing in
some decent anti-chafing cream, such as Squirrel's Nut Butter – which is made from all-natural ingredients –
and getting comfortable socks will help to reduce the risk of pain.
Finding the right underwear and sports bra can also make a big difference. Runderwear has built a reputation for its reduced-rubbing, seamless underwear that many runners swear by, and now does well-reviewed sports bras, too. _Bridgedale'_s socks also come highly recommended.
Come up with a mantra
There's no avoiding the fact that while running further you'll experience low points. Tell yourself they will come, and when they do you will get through them stronger, both physically and mentally.
Many trail runners have mantras they repeat over and over when the going gets beyond tough. Tim Tollefson says 'Never ever give up', Tom Evans prefers 'Process not outcome' and Amelia Boone repeats to herself 'You get to do this.'
Vary training sessions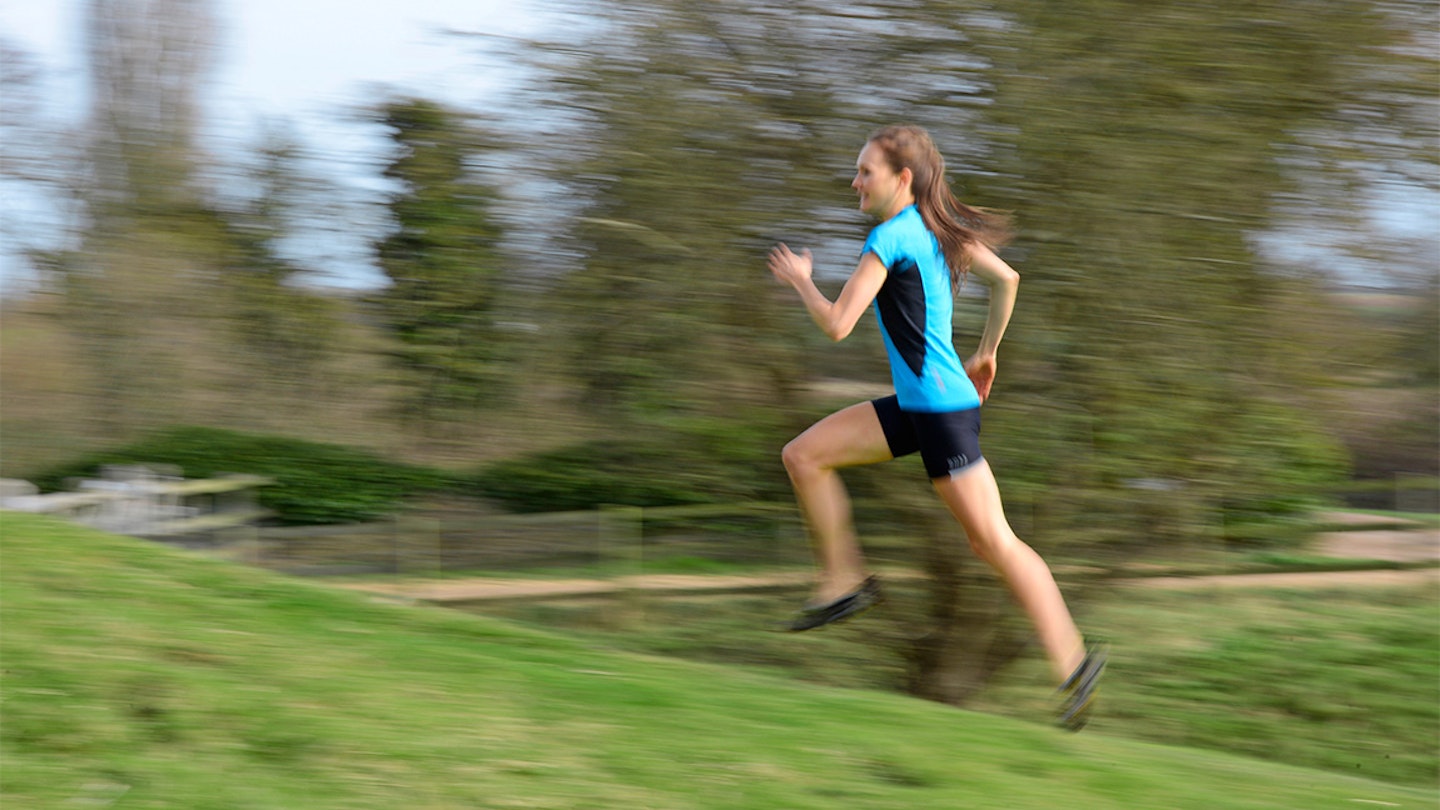 "In my experience, the simplest way to condition your legs for endurance running is through a mix of long runs over hilly terrain and shorter faster efforts, such as uphill sprints or flat intervals," says Adidas Terrex mountain runner and 2:14 marathoner Robbie Simpson.
"As you gradually build up the duration of long runs, the muscles adapt, and you can last longer before fatigue kicks in. The higher intensity workouts also help you build explosive strength and recruit more muscle to make you more efficient."
Build strength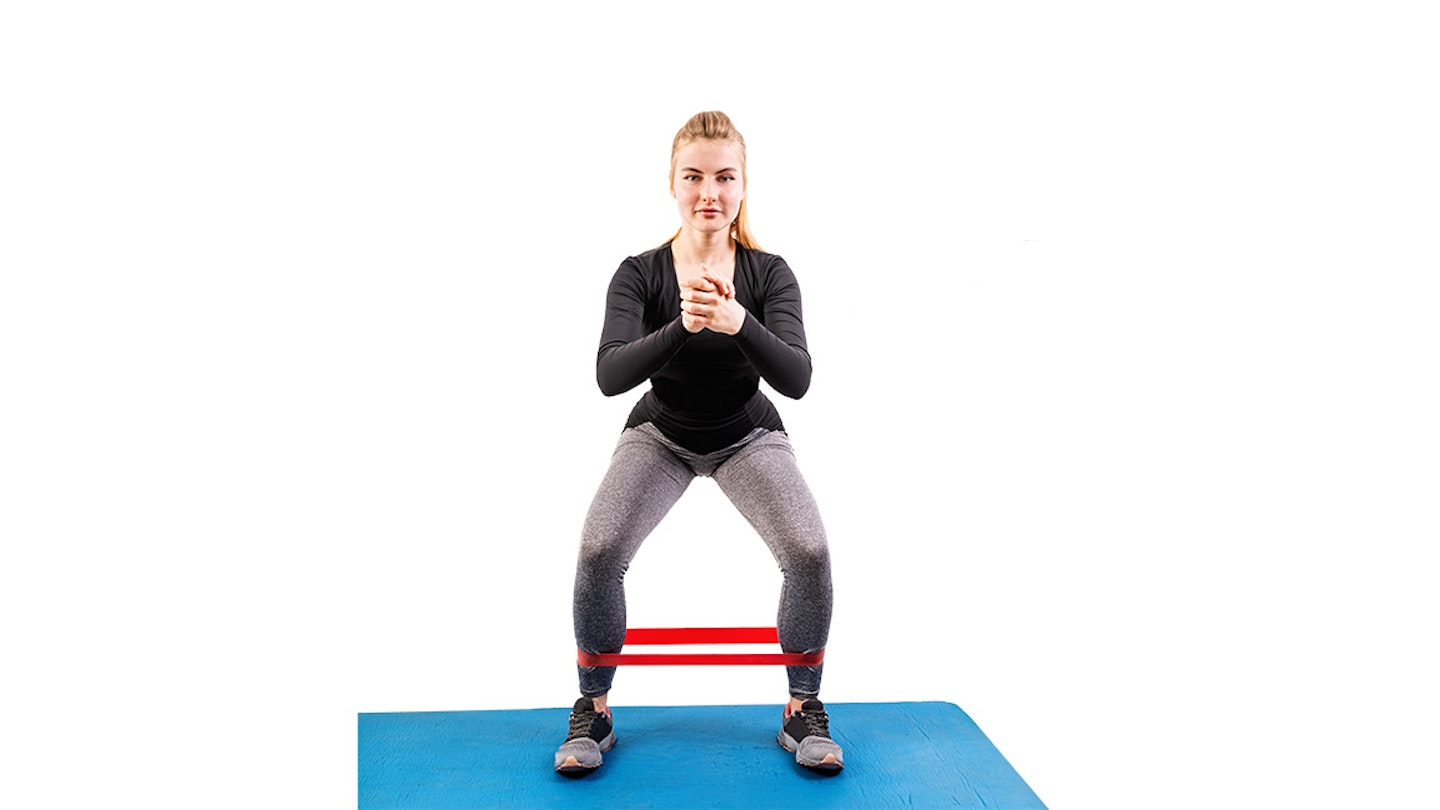 Increasing leg and core strength is a key factor in you being able to run further. SISU Racing endurance running coach Duncan Grainge says that doing a specific exercise – the strict lateral squat walk – regularly will see big results in terms of how far you can run.
"Doing this prior to a run will improve hip, foot, and ankle stability as well as knee joint stabilisation," he says. "This will in turn improve efficiency during your run. It helps train correct movement patterns at the knee joint so it doesn't cave in or out, which is critical for the foot impact phase of running."
To perform the exercise, place a mini exercise resistance band around both legs above the ankles. Perform a mini squat with hip hinge (move bum back keeping your knees slightly forward of your ankles but not over your toes), then take one step to your side. Now stay in the squat position but make sure you keep your knees, feet and hips in line (don't let your knees bend inwards). Do 3 sets of 10 side steps in one direction, then 10 in the other direction.
Walk when you need to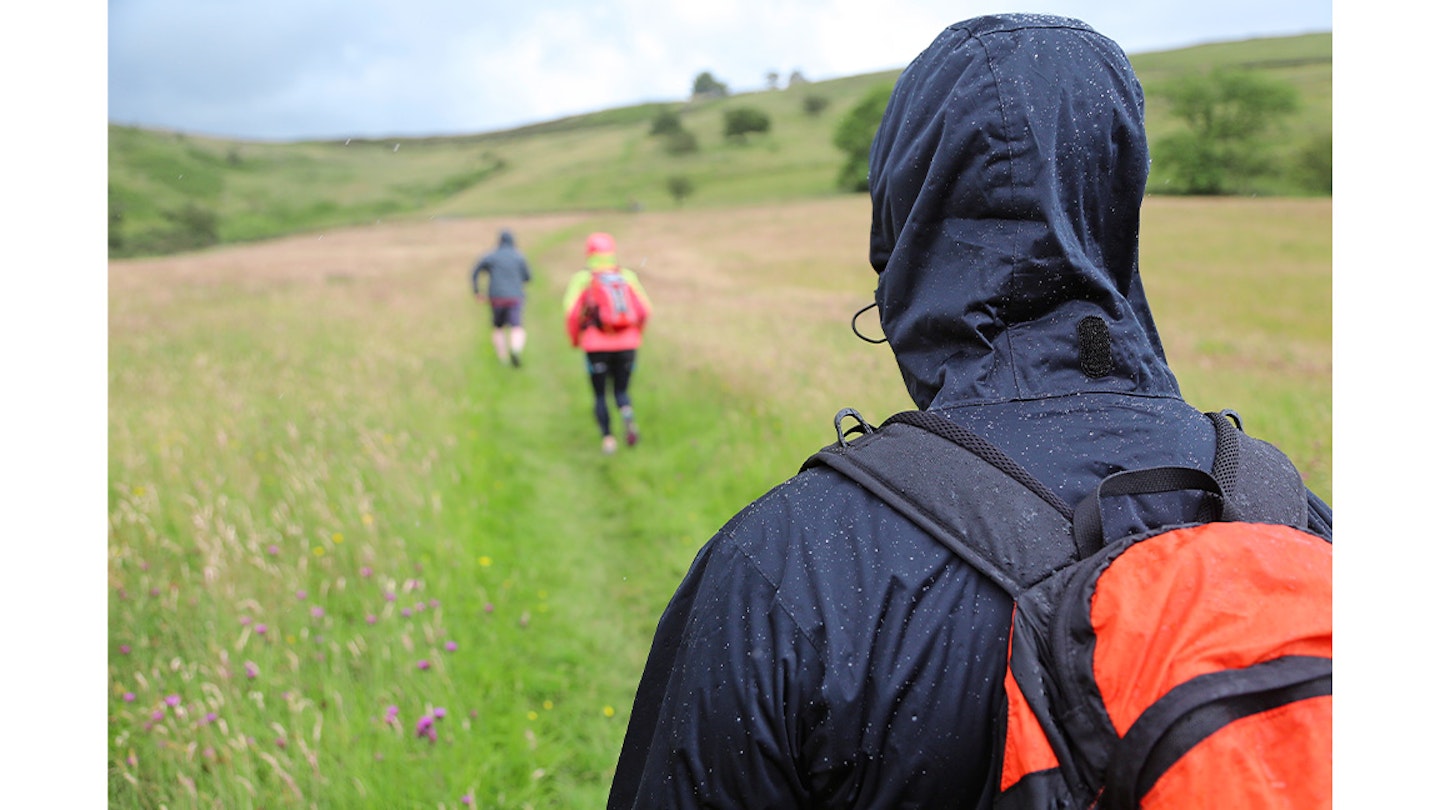 Don't put pressure on yourself to run the entire distance. If you're feeling fatigued, take some time to recover by walking up inclines. Always tell yourself that this is meant to be enjoyable and fun. Breathe and take in the nature surrounding you as you regain your energy.
Plan something to look forward to
It could be a takeaway pizza. It could be a tub of Ben & Jerry's. Or a massage. Whatever your preference, it helps while running to formulate plans for when the run is over. Especially during any low
Have faith in your body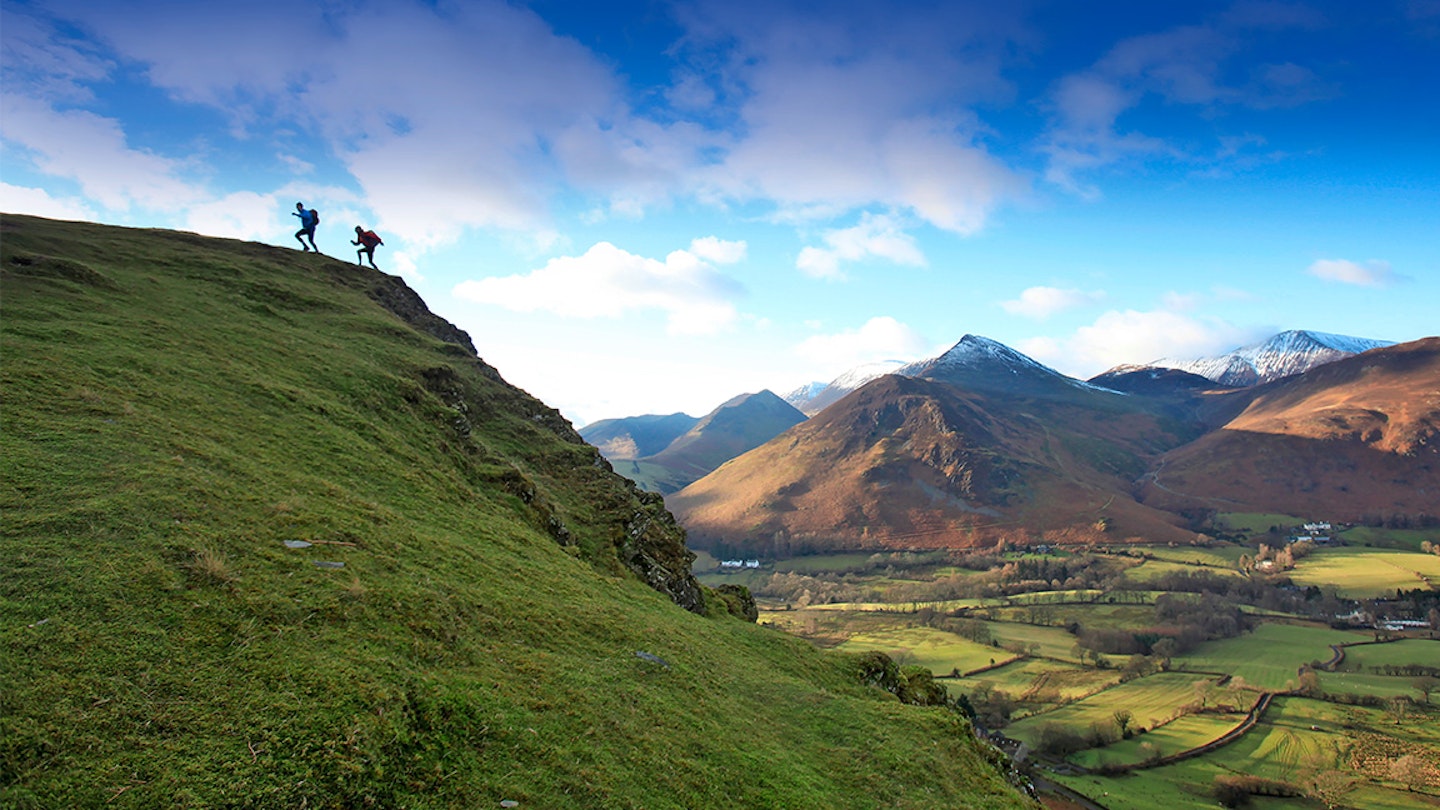 Salomon athlete Courtney Dauwalter has plenty of experience running crazy long distances, racking up victories in the UTMB, Western States 100 and Moab 240, among many others. "Our bodies are amazing and capable of more than we think," she says. "When I started, I told myself that running 100 miles wasn't for me, and that I wasn't nearly as strong or capable as any of the runners who did that distance.
"It's easy to dismiss the idea of running that far because it's too hard – and running 100 miles is hard – but that's exactly why it's worth trying. Travelling that far on your feet, being out on the trails for more than a day and staying tough through the difficult miles is beyond rewarding once you reach the end. Give it a shot and see. Why not?"
Lift your head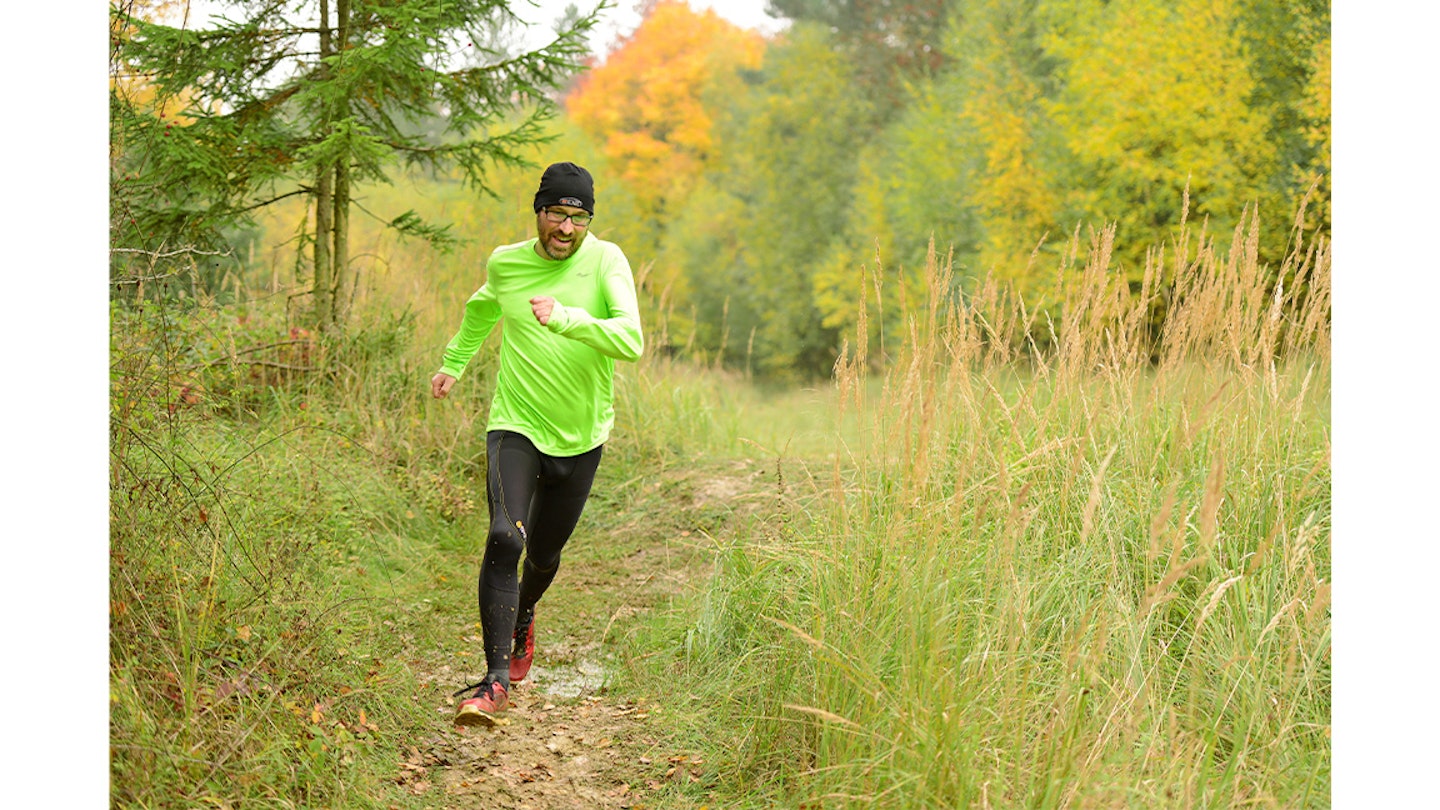 Assessing your body position and posture can make a difference to how far you can comfortably run. Running coach and author of The Lost Art of Running, Shane Benzie, advises looking at your head position. "The human head weighs around 12lb. Every inch forward it comes it adds another 10lb, so if you're running and looking at the ground with your head 3in forward, you then have a 42lb head," he explains.
"That weight is taken by the spine, so for trail runners in particular who tend to look at the ground, it can be a problem." A simple way to fix this is to keep your eyes on the horizon. "The head goes where the eyeline goes, so it should be on the horizon, with you regularly flicking your eyes down to assess the trail. This will make your body feel a lot lighter."
Check the weather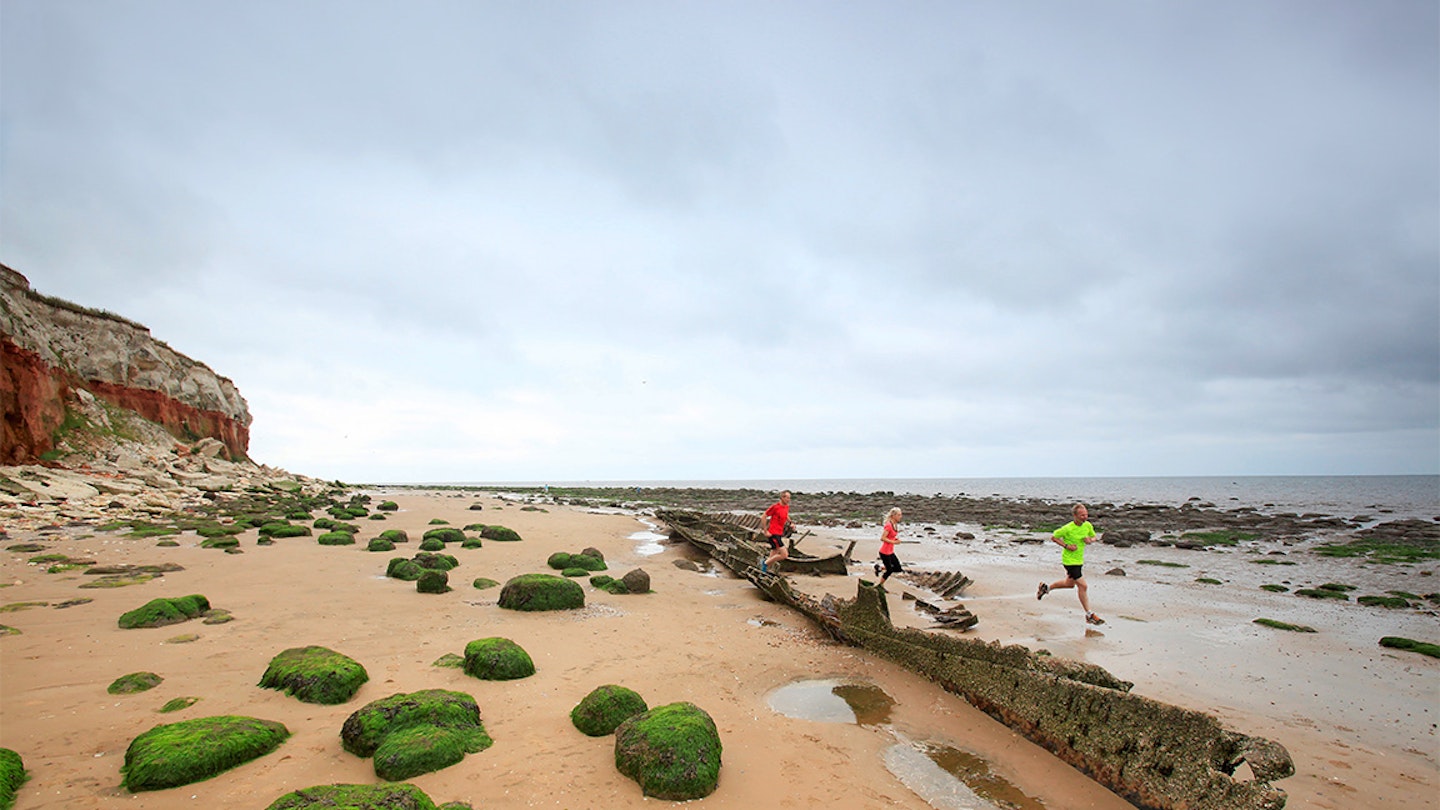 A simple tip that's open overlooked. If you're heading onto the trails for more than a few hours, you should prepare for the British winter weather turning apocalyptic.
Carry a running belt, such as the Montane VIA Bite 1, with a packable waterproof jacket and trousers, gloves and hat stashed within. Then, when you find yourself battered by horizontal sleet in the middle of open moorland, you won't find yourself turning for home.
Break the distance into segments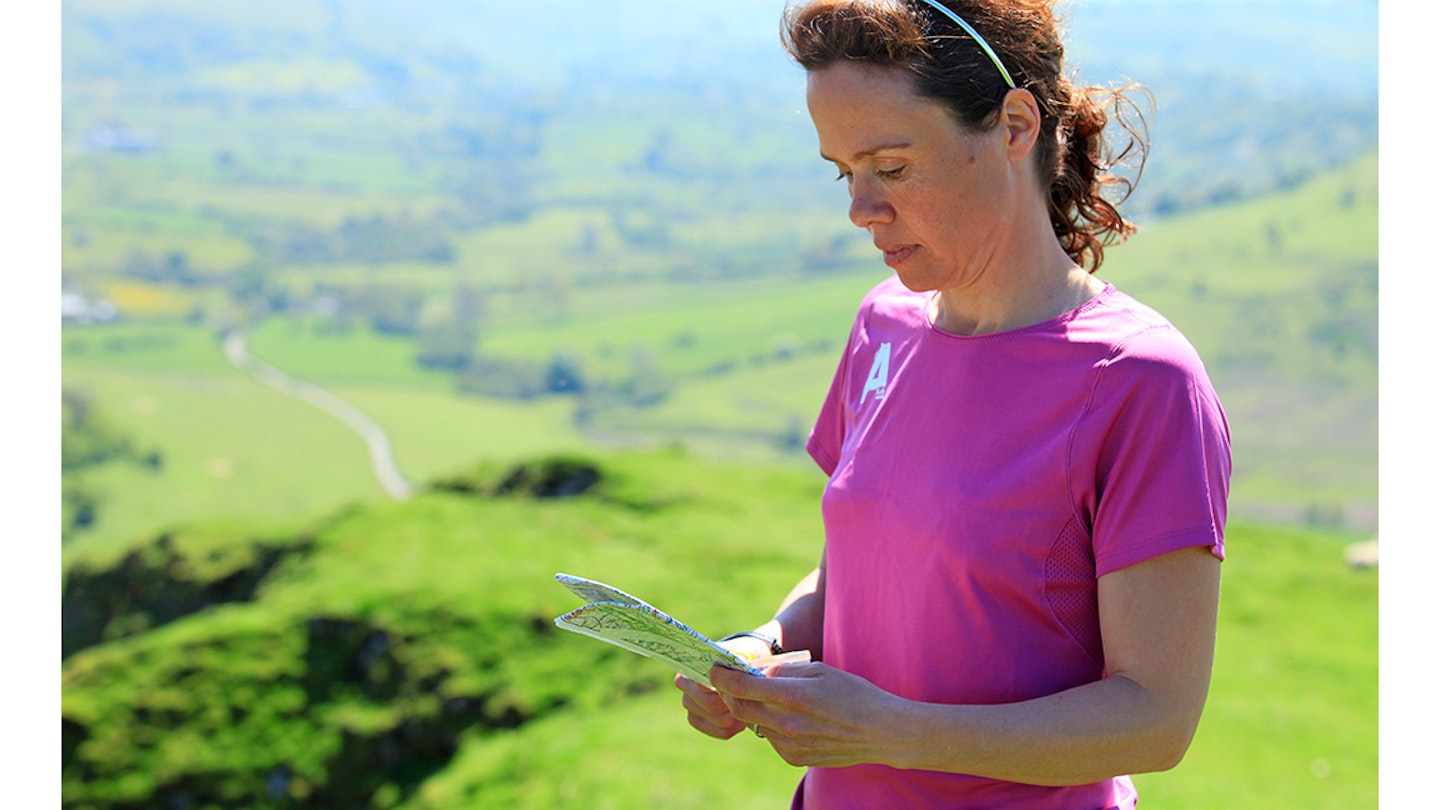 Five-time Olympian Jo Pavey has experience competing at distances from 1500m to marathon, and as a result knows plenty of tips on how to run further.
"It can be daunting to run 15 miles, so I find it useful to break it into five-mile chunks and do the first five miles easy, then the middle five at a faster pace, then five miles easy," says the Saucony running ambassador.
"Slowly increase the length of the middle section each time you do this session until it becomes comfortable and less daunting. And don't forget, every step is getting you nearer to your goal."
Learn to eat and drink on the move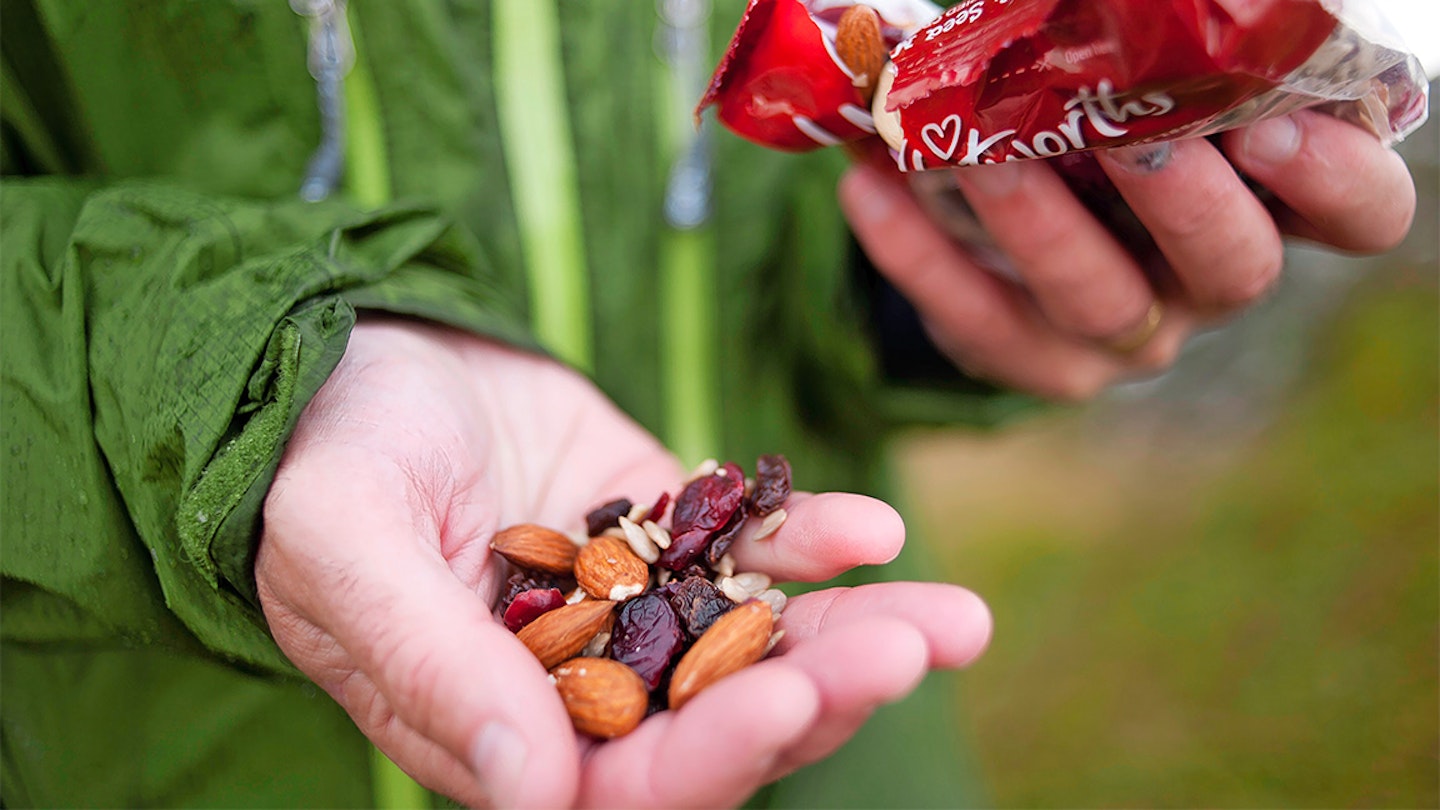 If you're aiming for a distance above 10k, you'll need to take in calories while you're on the move to keep you fuelled. This could be in the form of energy drinks, gels or bars, but aim to consume between 60g and 90g of carbohydrates per hour of exercise to avoid your body crashing.
Your weekly long runs are the perfect time to experiment with different brands and types of products to see which works best for you.
This article is brought to you by the official Trail Running Run 1000 Miles Challenge.

Don't forget to subscribe to the Trail Running Newsletter to get expert advice and inspiration delivered to your inbox!