Over the past decade we've explored some spectacular trails. It might be known for its rain above all else, but the UK has countless hidden gems if you're prepared to don your trail shoes and go look for them.
Even better, we've compiled our favourites all in one place for you to peruse. Our experts have been roaming the British countryside for decades, here are the top 10 trail running spots we just can't get enough of...
1. Lake District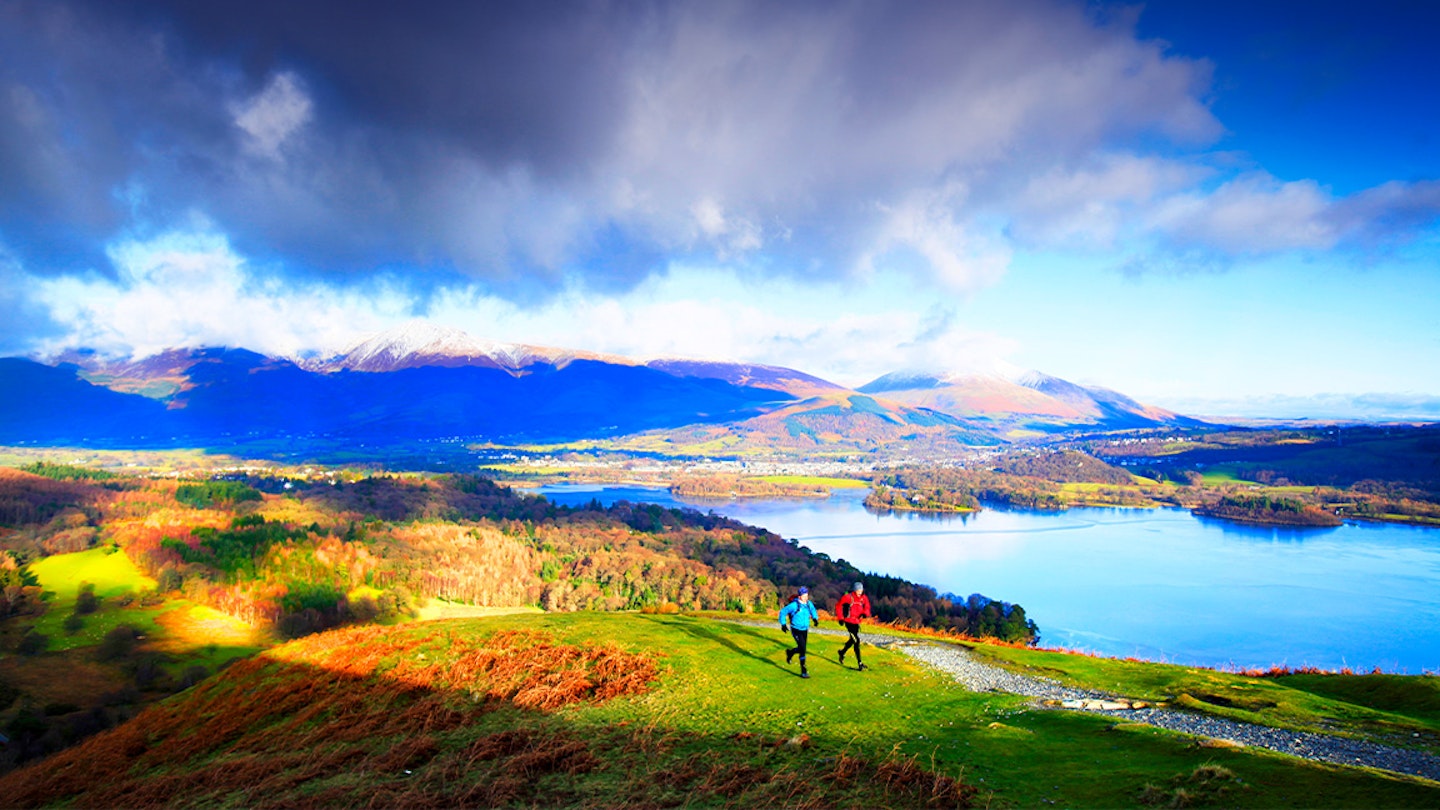 You don't need reminding, but the Lake District has all you'll ever need when it comes to providing the ultimate off-road experience. What do we love the most? It's the fact that if time is tight you can run just a few miles from your accommodation and experience stunning views. Or, if you feel bold and have all day, well then head out into the wilds for a memorable adventure.
But perhaps this location best sums up the Lakes and how they always provide the unexpected: Start your run in the unpromising Staveley Industrial park just outside of Keswick and within five minutes you're deep into an incredible run! No wonder several of the big outdoors brands base themselves right here and encourage their staff to spend most lunchtimes running in the surrounding hills.
2. Jurassic Coast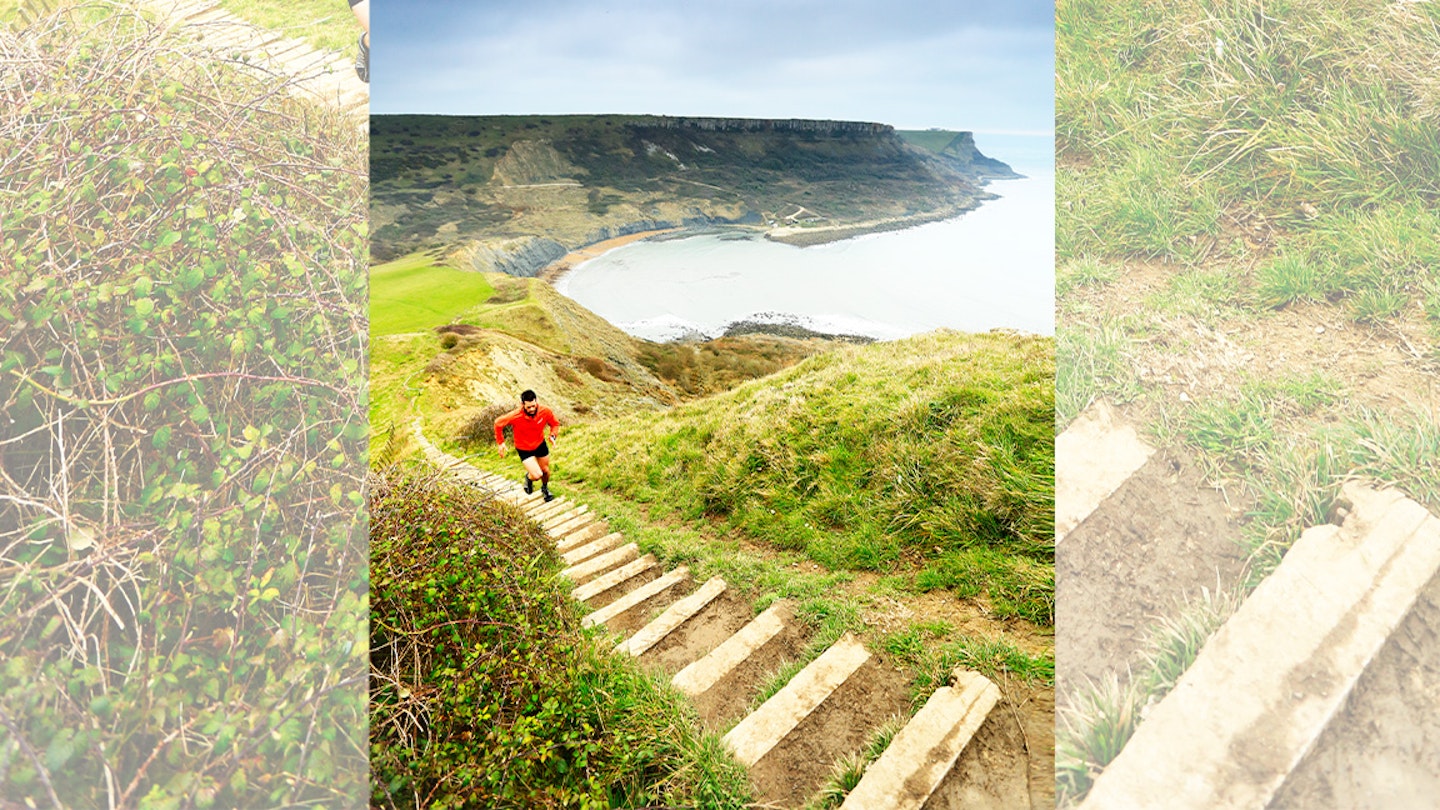 Let's start with the weather. In summer the Jurassic Coast is almost Mediterranean in its look, with the sparkling ocean far below you as you run along the cliff tops. Forget Majorca; Bournemouth and beyond has all you need in that department.
Mind you, that can change in an instant when the autumn winds pick up and that soft landscape suddenly takes on an altogether more rugged and aggressive feel, almost daring you to take it on.
Rough seas will drive huge waves into the sheer cliffs beneath your feet for an unrivalled feel of satisfaction that you've taken on nature and won. Obviously, terrain like that means some great races take place along the historic paths that follow the sea for as far as you can see.
Take it on, but be ready for the prehistoric story it will treat you to. And speaking of treats, take some cash for an ice cream after your run. It's pretty much obligatory in this neck of the woods.
3. Conic Hill, Scotland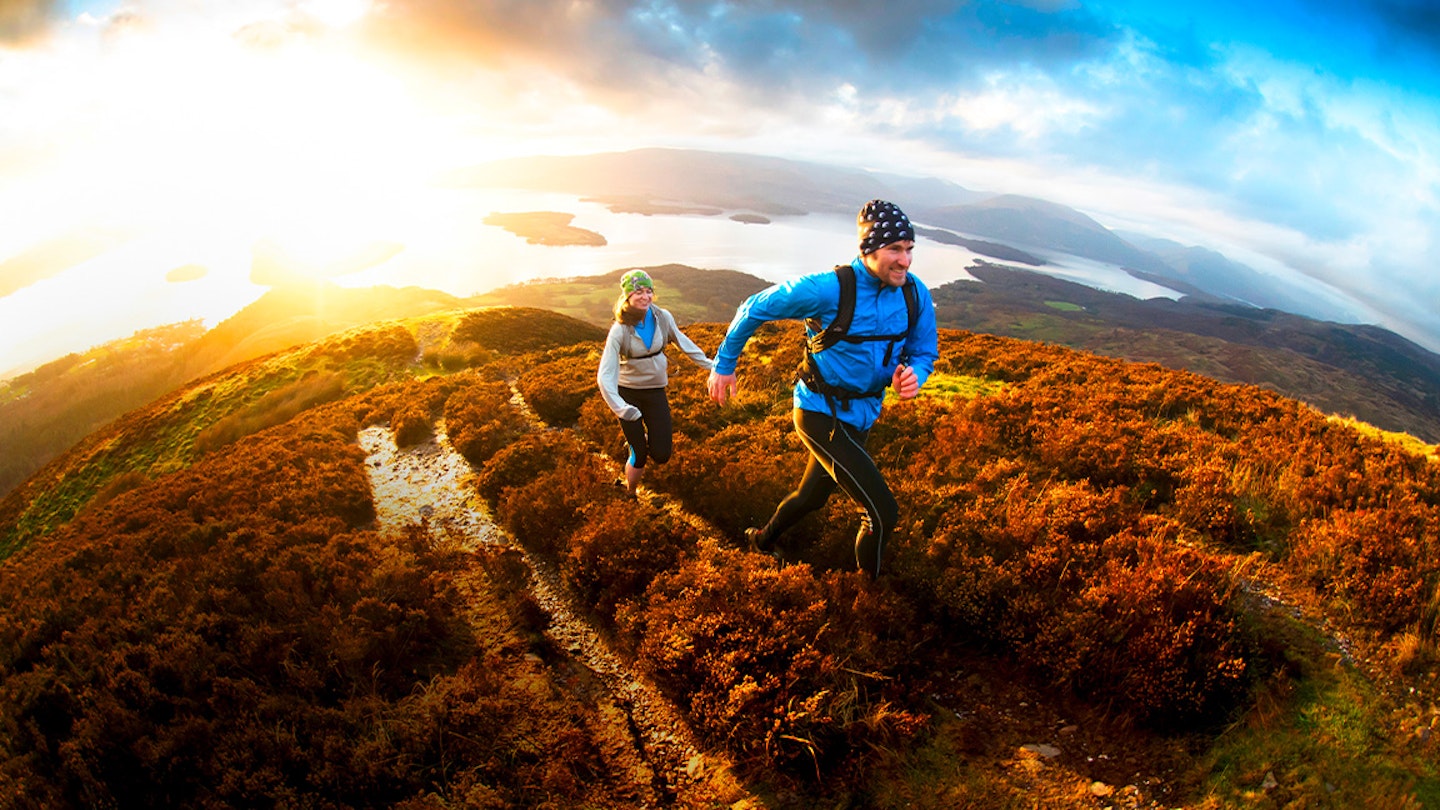 For what is a relatively easy climb to the summit – just 350m along friendly, well cared for paths – you're rewarded with an iconic view of Loch Lomond. And the mountains clustered around the upper end of the loch include the Arrochar Alps and Ben Lomond, all of which are simply breath-taking.
It's the conclusion to a great run that allows you a great view of a string of islands flickering in the sunlight (hopefully). They form part of the Highland Boundary Fault. Plus, we'll all be familiar with the challenge of the West Highland Way and this run takes in a short section of that. Perfect!
4. Richmond Park, London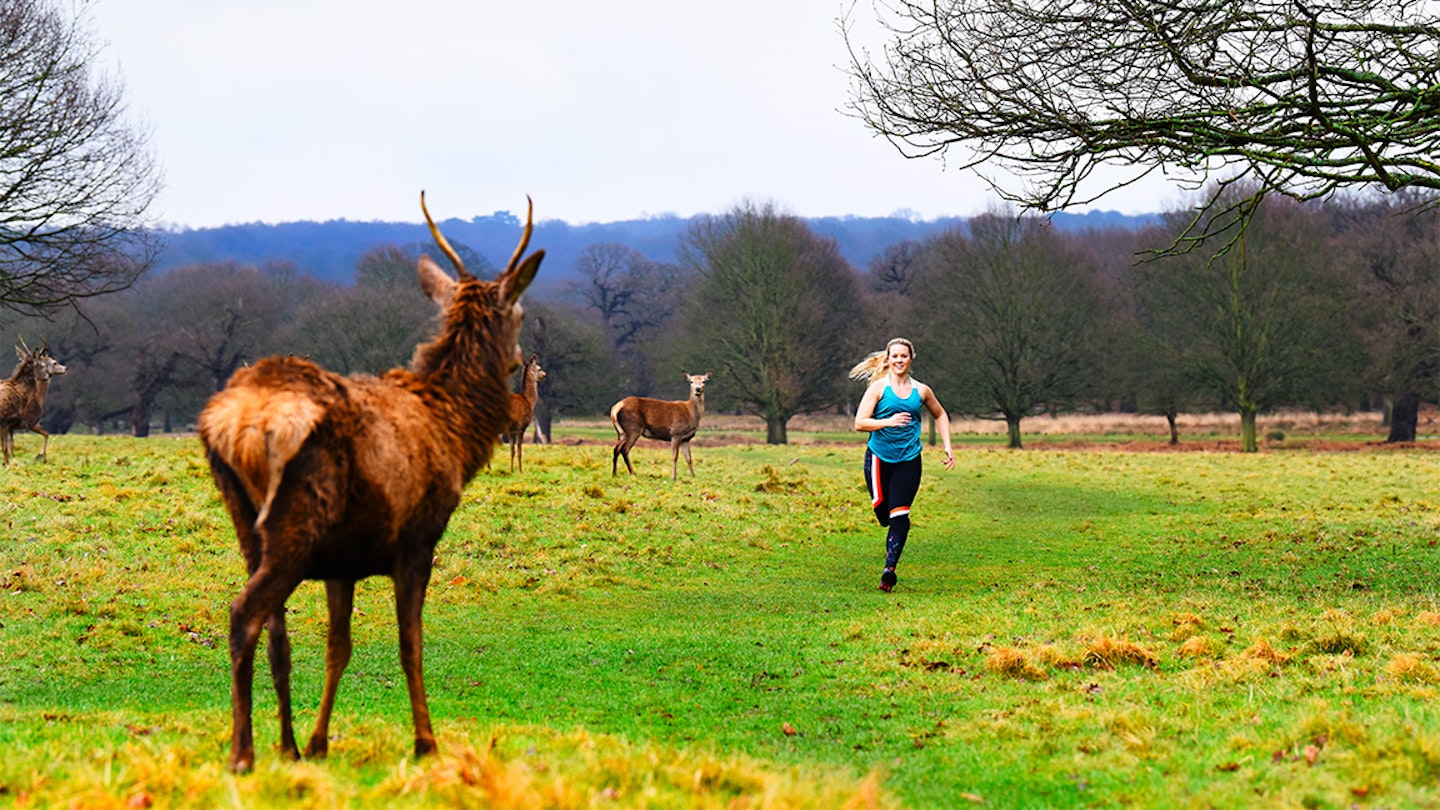 This royal park situated just a few miles from the centre of London never fails to impress. There's the rolling rugged countryside complete with deer roaming freely as you run. Or if you want to run laps around the lake, no problem, there's plenty of shoreline to choose from.
If hills are your thing, again not an issue; indeed, the park has one or two climbs that will test the best of you (it was actually part of the 2012 Olympic cycling course because of the rolling hills).
Perhaps you like the sense of freedom not following a path provides – great, that option is available. Or are you a set loop type of runner? Tick that box; there are miles are rolling, well-groomed tracks to follow.
And better, after it's all over and you've lost count of the deer you've seen, there are many coffee shops and bistros for you to experience and celebrate another amazing run, given the park's location.
5. Snowdon, Wales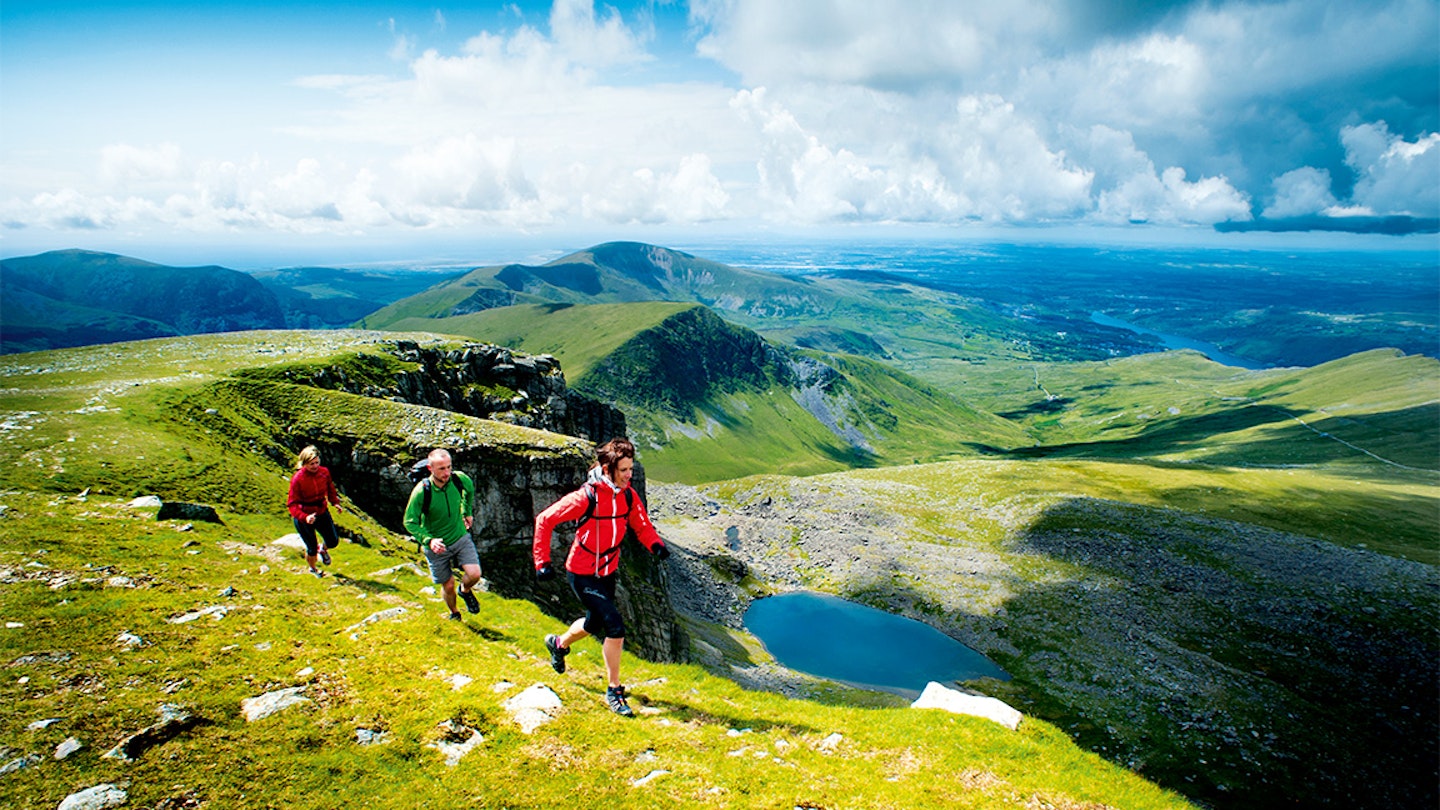 For those of you yearning for an Alpine experience, Snowdon provides all you require. Over the years, we've been time and again, but always the best weekend was with a runner, John Fisher, who asked us to join him on a five-hour adventure he had planned. An invite like that is not out of the ordinary, but what really got us interested was the nonchalant way he added that he's a heart transplant patient.
We ran, walked and climbed for a few hours before plucking up the courage to ask, "What we do if you keel over dead?" "Run on", came the reply. We had a great day, as did John! And more than a decade later he still is – running ultras and doing more than you can imagine. But taking on Snowdon and winning will do that for you.
6. Wells-Next-The-Sea, Norfolk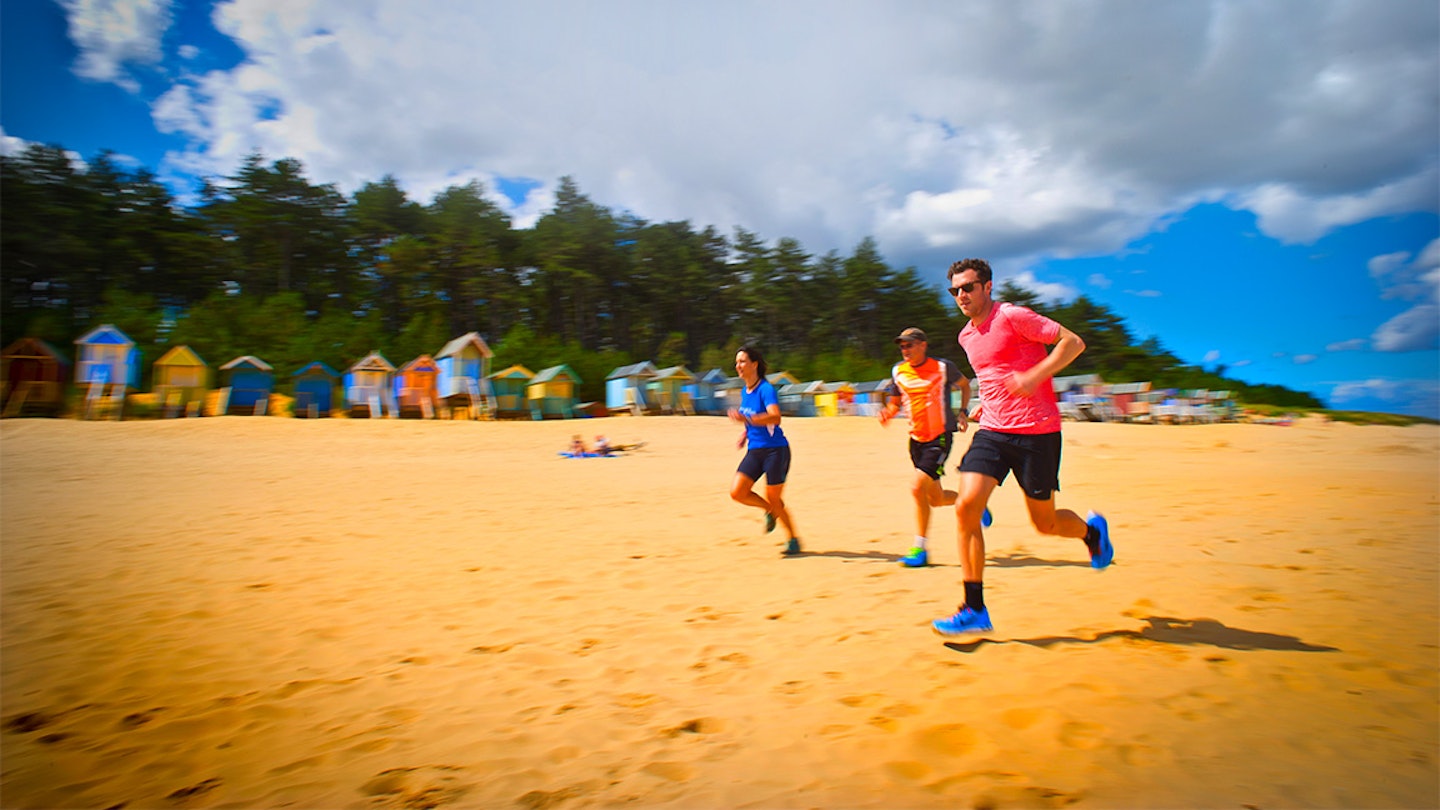 This path has such a relaxed feel to it, you can't but help smile as you crest a hill and emerge from the Scandinavian-style forest along this part of the east coast. It is perhaps even the best beach in Britain.
Miles and miles of empty, pristine sands invite you to test your Chariots of Fire legs, while the sandy paths that roll in and out of the dunes create that serene feel that is so central to trail running.
If you need a location, start in Wells, home of the most amazing fish and chips, and head towards Holkham, where the Queen's Cavalry water their horses in the sea – a real treat to behold. But honestly, anywhere will do on this wonderful trail.
7. Chrome Hill, Derbyshire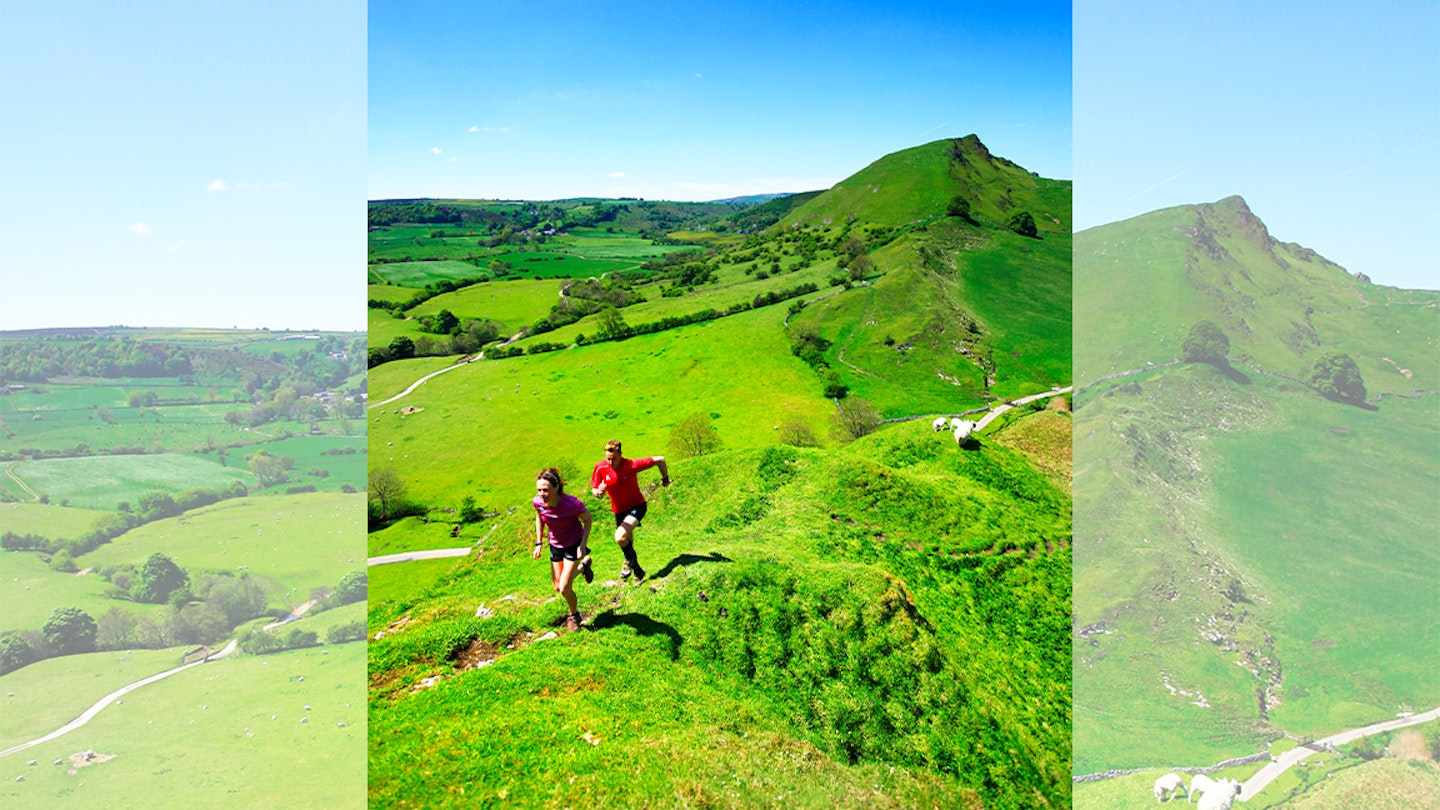 Always a favourite, partly because of its accessibility and partly because of the distance – just 10km or so. This is a great place for a run. Close to Buxton, you'll quickly find yourself running along the Dragon's Back range, often called the only true peaks in the Peak District.
They are a line of pinnacles said to resemble the 'plates' along the spine of a stegosaurus; it takes seven short, sharp climbs to conquer each one. Of course, what makes the Peaks so rewarding are the hay meadows and soft pastures which make up the higher Dove Valley.
Needless to say, this run and its surrounding equivalents are a firm favourite of ours. It's an area that offers everything a trail runner needs, and we're all pretty lucky to share it as the route has been open for only 20 years.
8. Swaledale, Yorkshire Dales
Swaledale runs broadly from west to east, from the high moors on the Cumbria, Yorkshire boundary following stone walls, as it climbs and dips with inspirational regularity stringing together bridleways and well-groomed footpaths.
There's no time to dawdle as you'll always be ready for another climb or descent. Needless to say, fell running is very much at the heart of a Swaledale resident, but for us trail runners, it's a marvellous way to dip your toe into this historic sport. One thing, though; be ready for a mighty cold wind. This is a memorable location for just that!
9. New Forest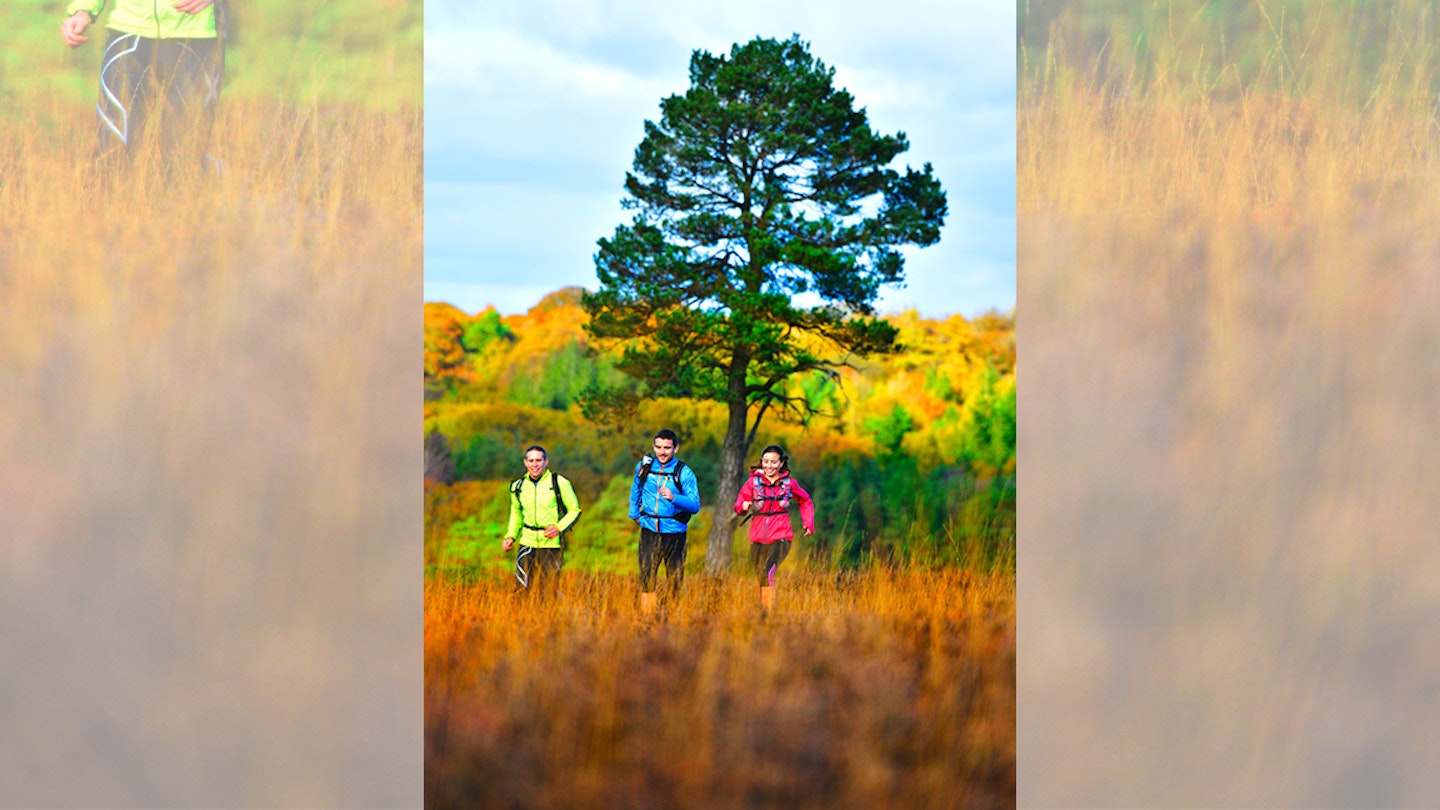 This has always been high on our list and not for a mere decade, either. It's been a must-visit location ever since a cross-country match against Sussex, Hampshire and Kent through the heather and forest tracks in 1980.
Back then, it was called cross-country, but today it would most definitely be described as a trail race. Of course, there are the ponies, but think more about the wide, inviting paths and the amazing array of wildlife any run will involve. Technical and demanding? Not really. Super friendly, with soft rolling ascents? You bet.
10. Cornwall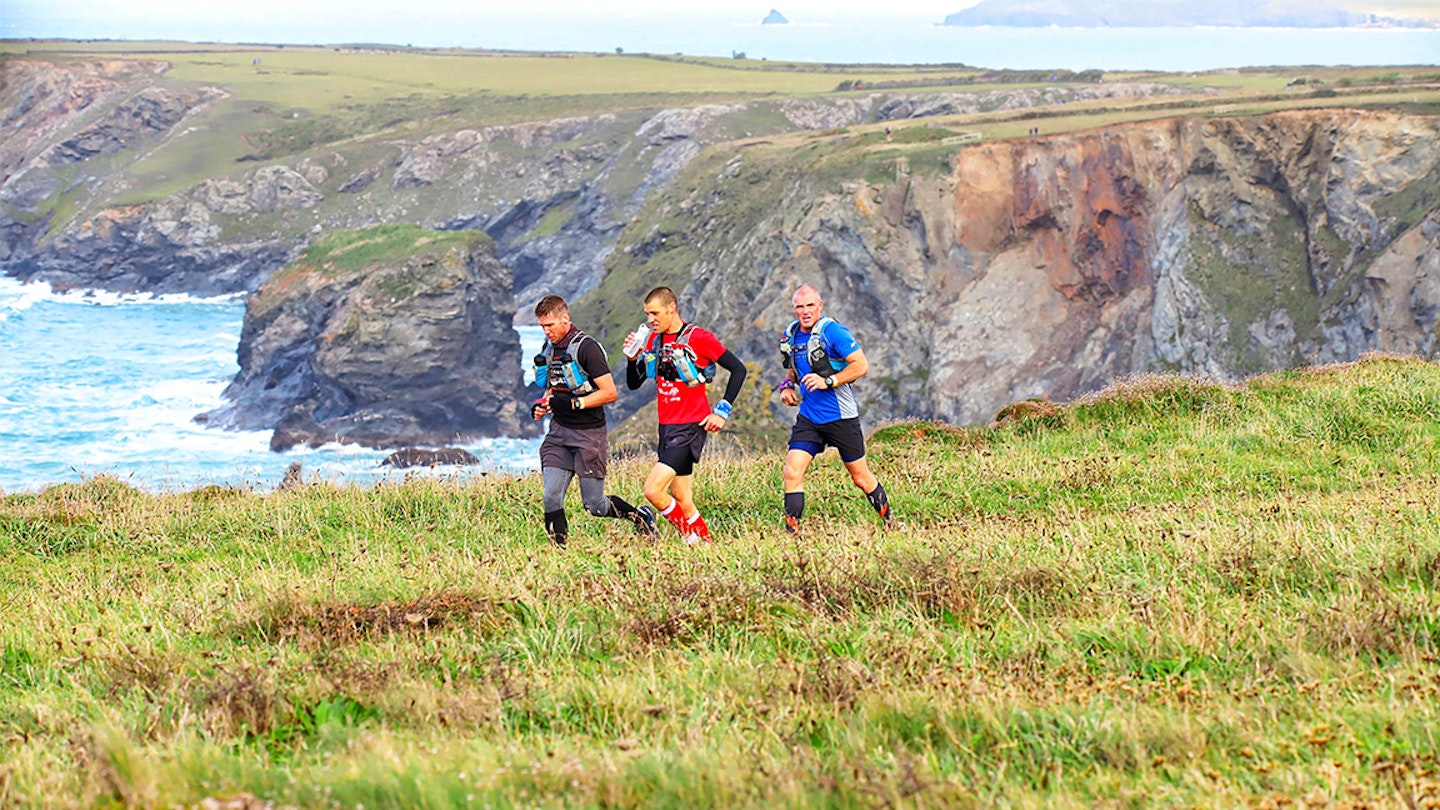 Last but certainly not least, who doesn't love Cornwall? Even a short spin from the overtly touristy Jamaica Inn up Brown Willy (we can hear you laughing at the back...) on Bodmin Moor and back is a supremely trail running-like experience complete with testing climbs, soft, forgiving paths and that feeling of achievement.
But of course, it's the rugged Cornish coastline that most of us will enjoy. Pick a seaside village, any one you want, turn left (or indeed right) and you're away, immersed in an almost primal running experience. Smugglers' coves, tin mines, waves crashing on empty beaches – this area of the country has it all.
A real favourite for us is to head out from Porthleven with the sea on your left. Quickly, the infamous church that appears in BBC news bulletins when the sea is pictured crashing in during a storm becomes a distant memory as you focus on Land's End. It's 21 miles into the distance, but you can't help but feel it's so, so accessible. If you're ultra-fit, then take it on. But don't worry if you can't; the choice of routes around here is near-limitless.
Don't forget to subscribe to the Live For The Outdoors newsletter to get expert advice and outdoor inspiration delivered to your inbox.
For the latest reviews - including extra photos and kit that won't appear online - pick up a copy of the current issue of Trail Magazine.