Articles in this issue...
Articles in this issue...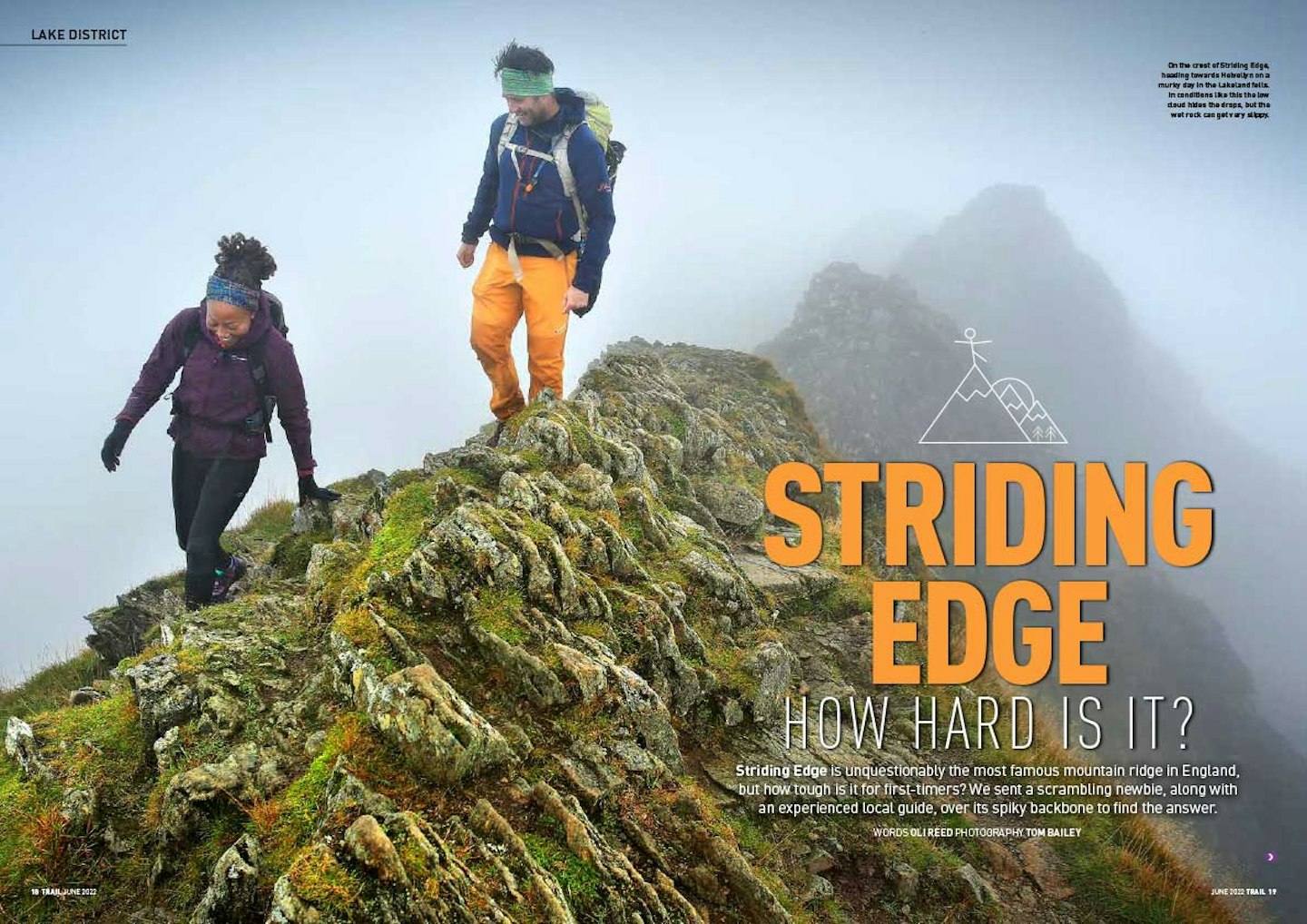 1 of 6
Striding Edge: how hard is it?
Striding Edge is unquestionably the most famous mountain ridge in England, but how tough is it for first-timers? We sent a scrambling newbie, along with an experienced local guide, over its spiky backbone to find the answer.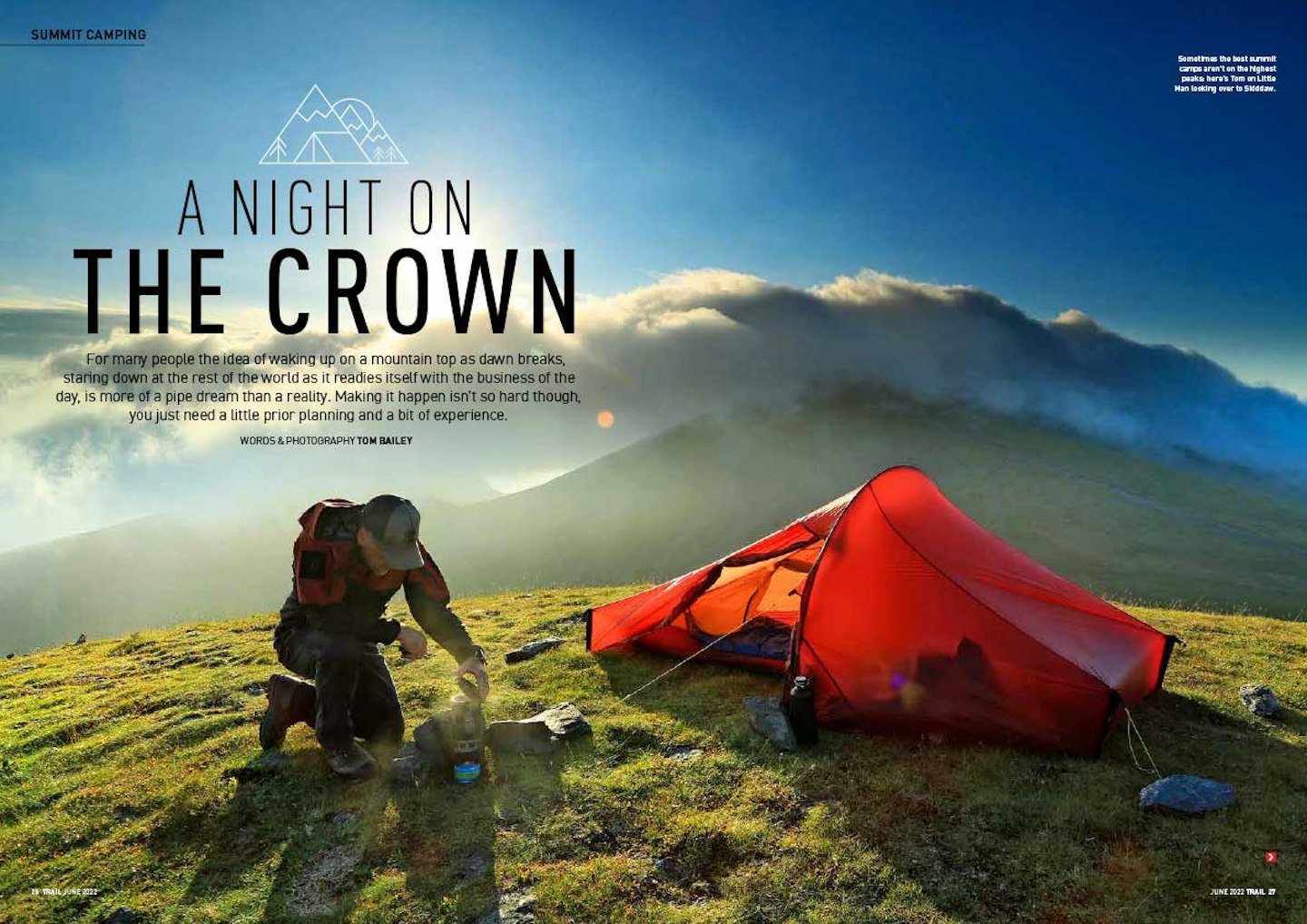 2 of 6
A night on the crown
For many people the idea of waking up on a mountain top as dawn breaks, staring down at the rest of the world as it readies itself with the business of the day, is more of a pipe dream than a reality. Making it happen isn't so hard though, you just need a little prior planning and a bit of experience.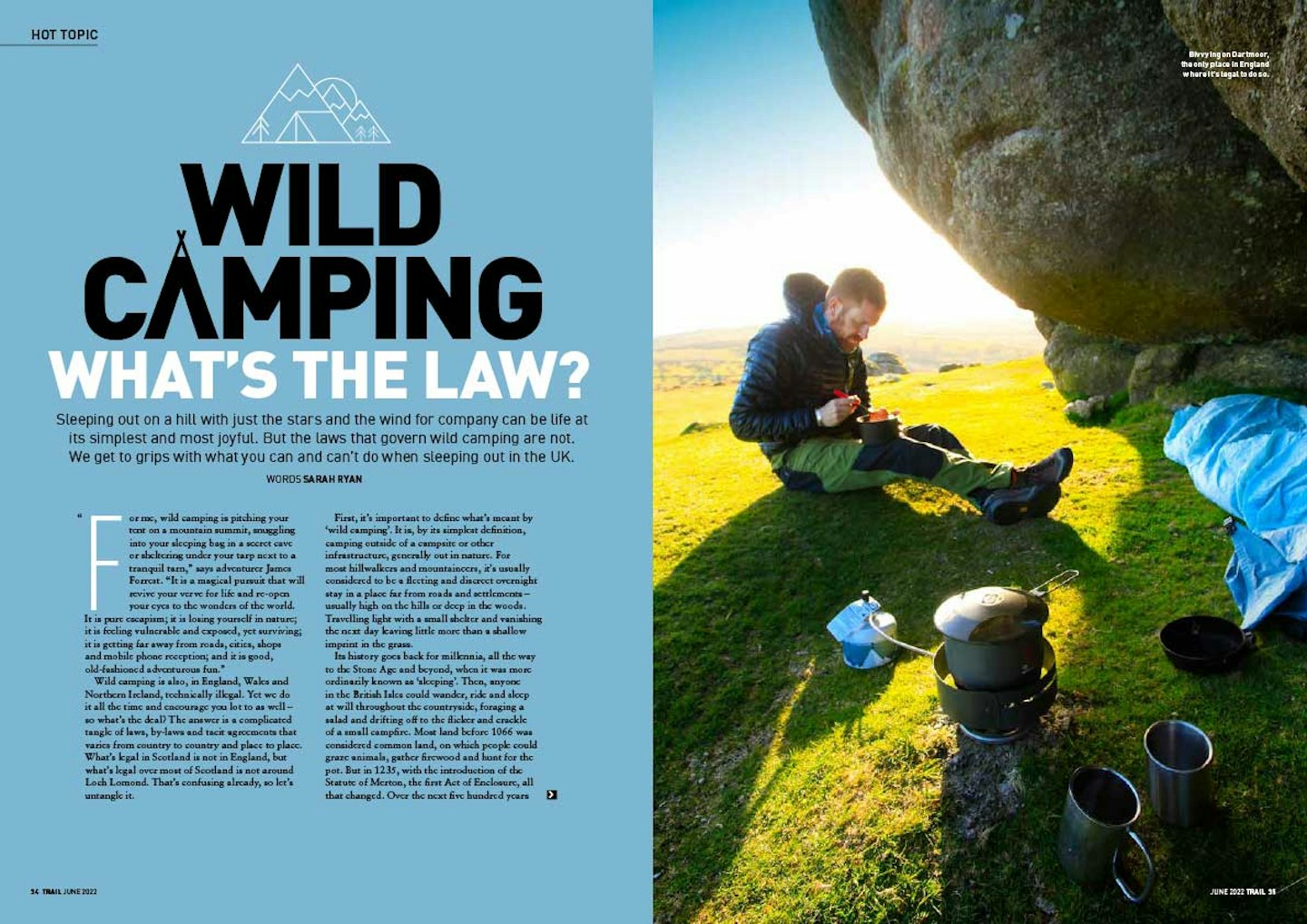 3 of 6
Wild camping - what's the law?
Sleeping out on a hill with just the stars and the wind for company can be life at its simplest and most joyful. But the laws that govern wild camping are not.We get to grips with what you can and can't do when sleeping out in the UK.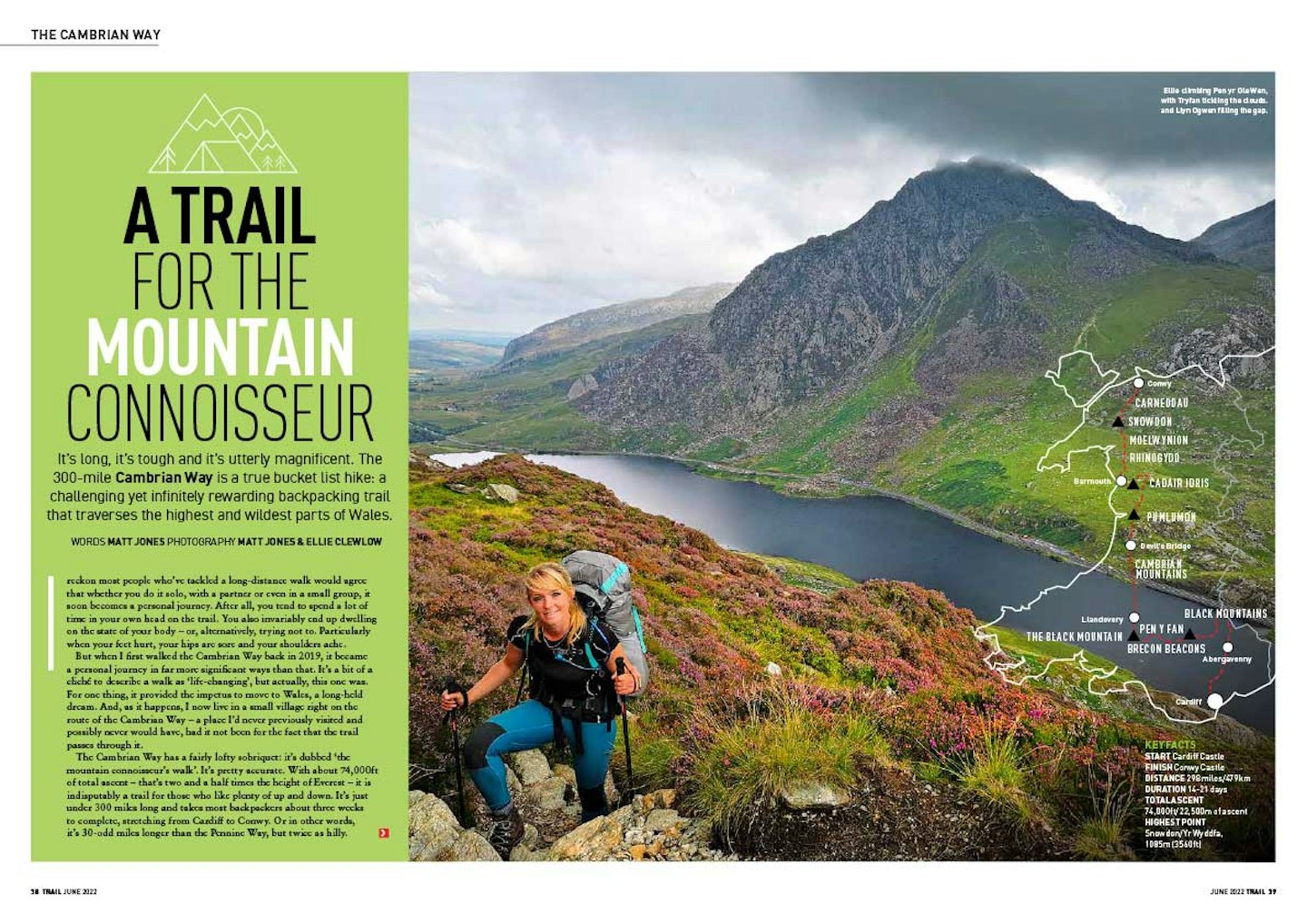 4 of 6
A trail for the mountain connoisseur
It's long, it's tough and it's utterly magnificent. The 300-mile Cambrian Way is a true bucket list hike: a challenging yet infinitely rewarding backpacking trail that traverses the highest and wildest parts of Wales.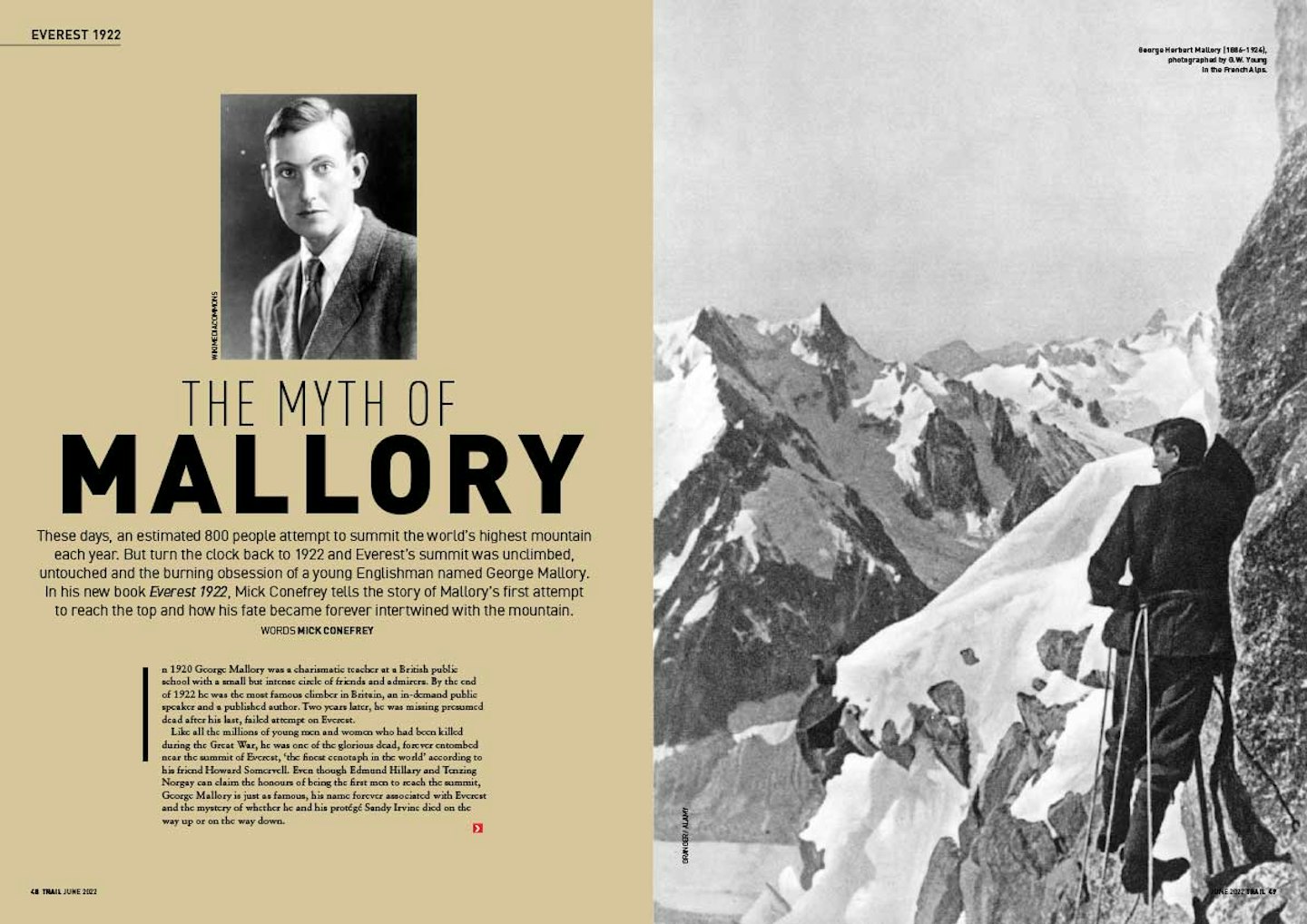 5 of 6
The myth of Mallory
These days, an estimated 800 people attempt to summit the world's highest mountain each year. But turn the clock back to 1922 and Everest's summit was unclimbed, untouched and the burning obsession of a young Englishman named George Mallory. In his new book Everest 1922, Mick Conefrey tells the story of Mallory's first attempt to reach the top and how his fate became forever intertwined with the mountain.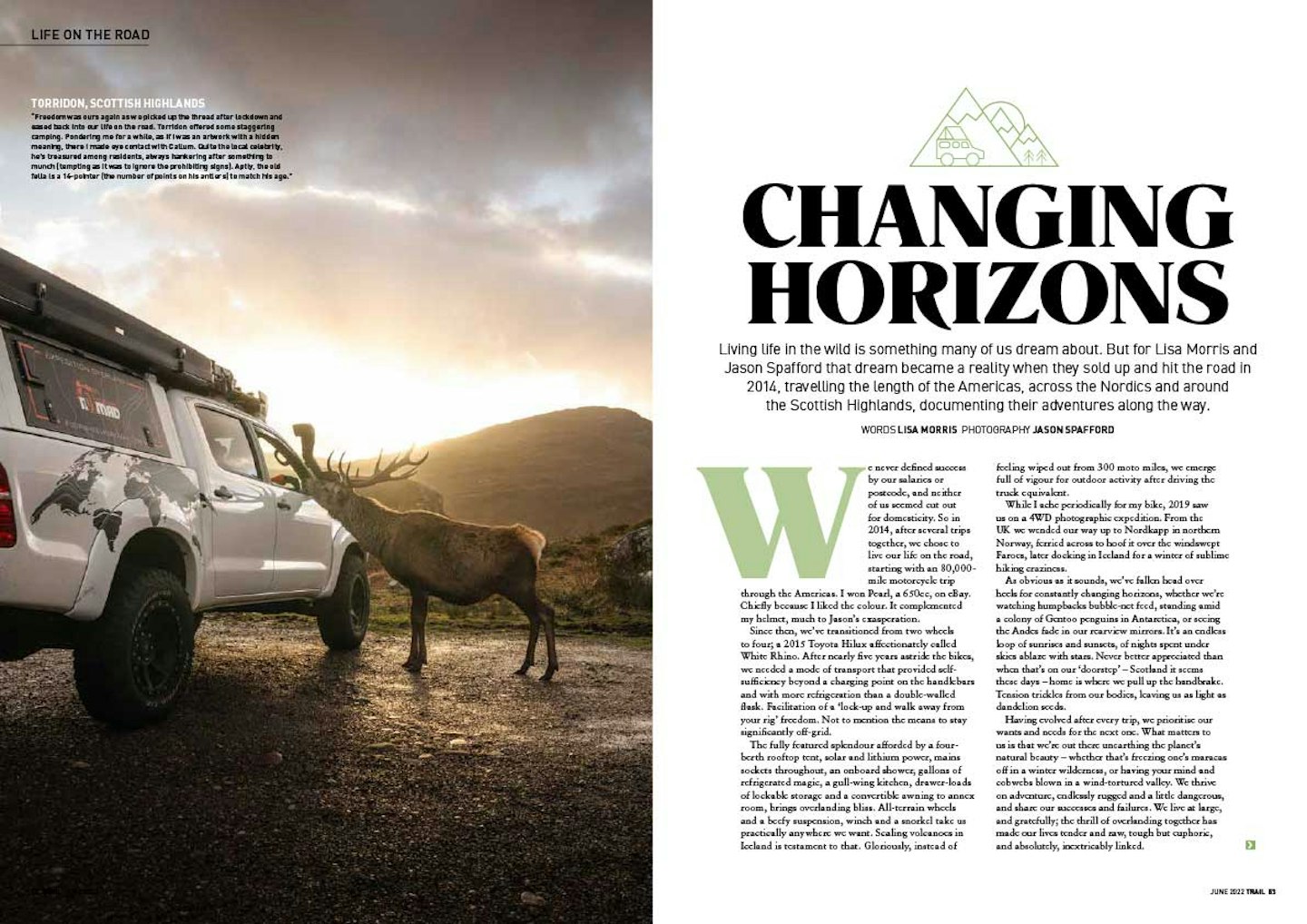 6 of 6
Changing horizons
Living life in the wild is something many of us dream about. But for Lisa Morris and Jason Spafford that dream became a reality when they sold up and hit the road in 2014, travelling the length of the Americas, across the Nordics and around the Scottish Highlands, documenting their adventures along the way.
Plus...
Tips, skills and know-how | In-depth expert gear advice | Mapped mountain routes for you to explore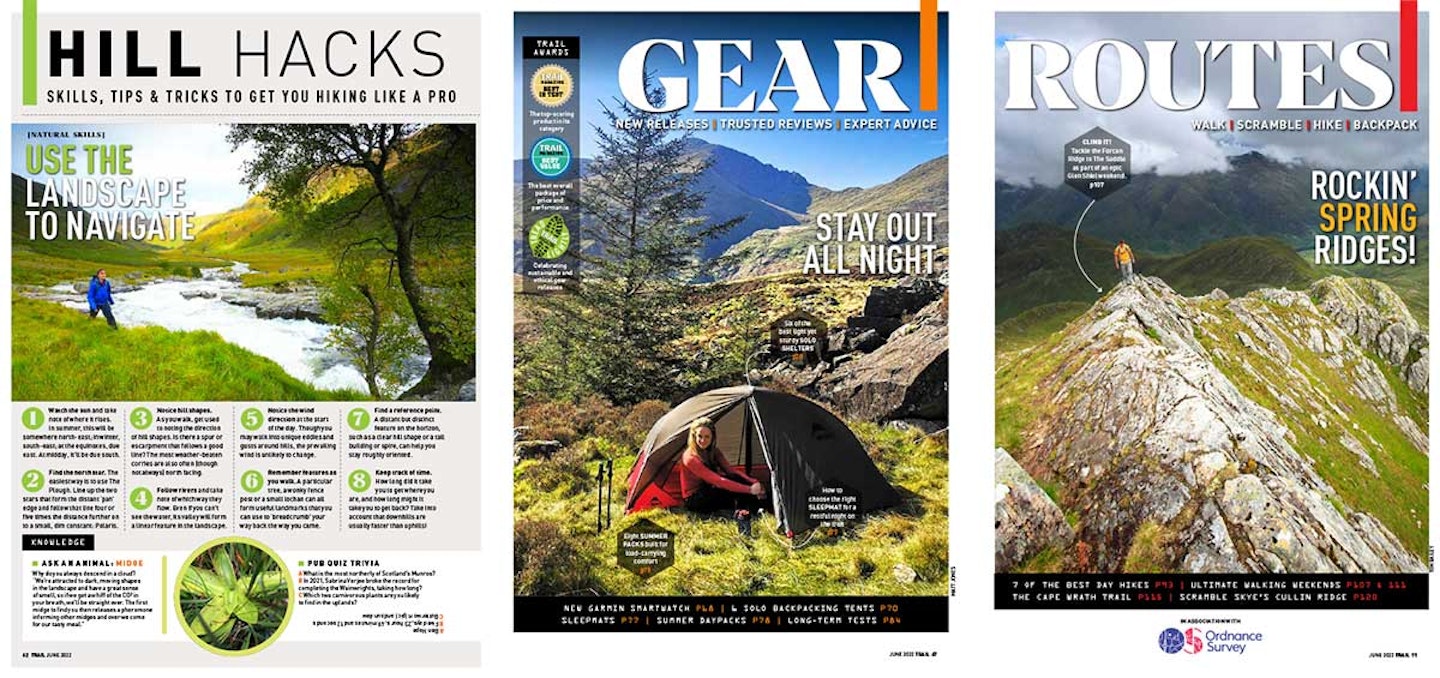 And much, much more...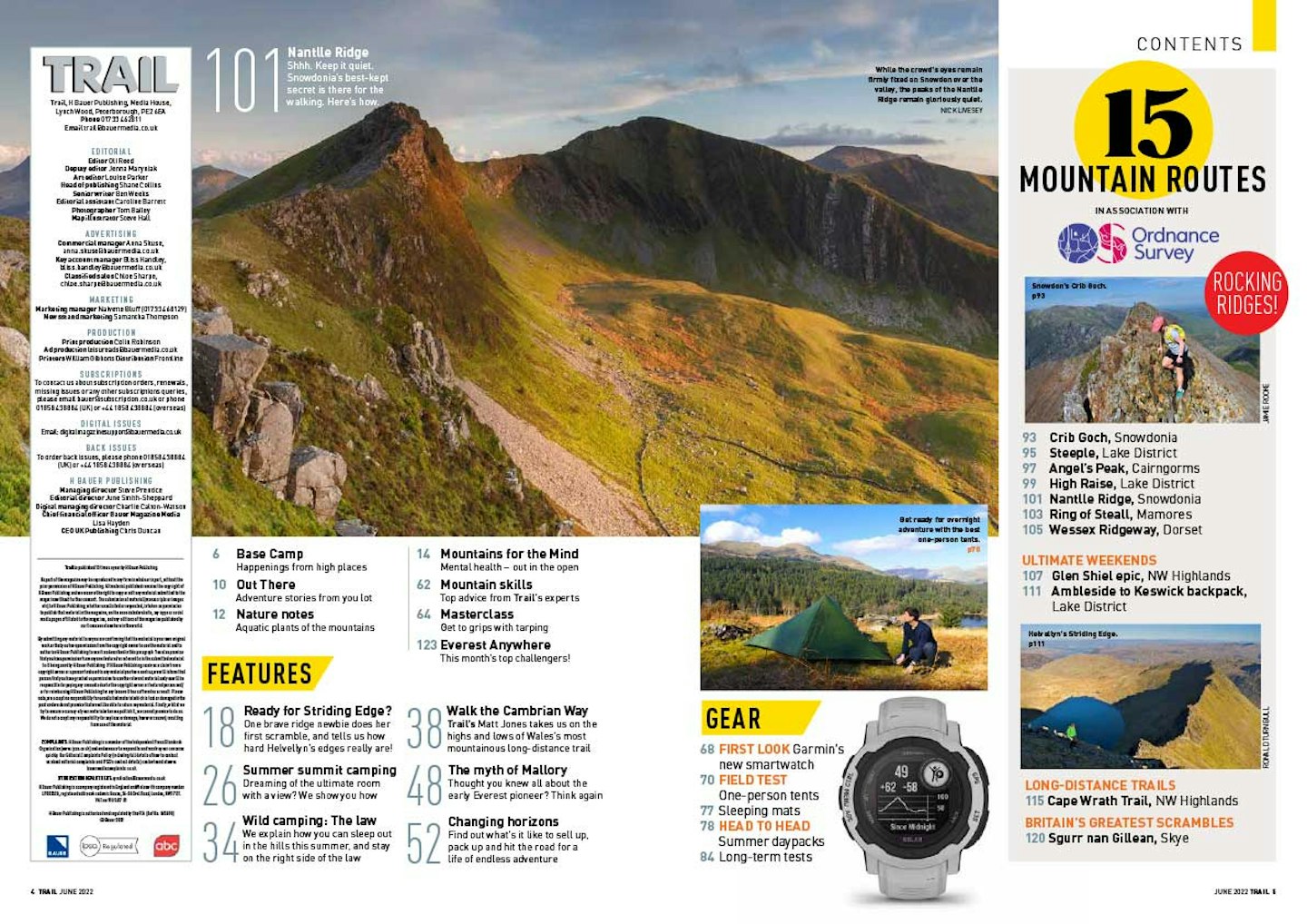 All of this can be found in the new June issue of Trail magazine - the UK's best-selling hillwalking publication – on sale from Thursday 12th May.