IS ZAMBERLAN'S EPIC WOMEN RANGE OF FEMALE-SPECIFIC BOOTS JUST ANOTHER MARKETING PLOY, OR IS THERE REALLY SOMETHING REVOLUTIONARY ABOUT THE MARIE?
Price £230
Material Upper Hydrobloc Full Grain Waxed Leather Lining Gore-Tex Performance Comfort
Outsole Vibram Lite Wolf
Sizes 36-43 (including half sizes)
Weight 1215g (pair, size 40)
When Zamberlan announced its new 'Epic Women' range – totally designed and tested for the needs of the feminine fit, weight, performance and aesthetics, by an almost all-female team – my initial reaction was surprise. It made me wonder whether, until now, women's gear hadn't been made with actual women in mind after all.
When it comes to gear, though, it's often a case of you don't know what you're missing. I remember a time many years ago when I used to walk in a baggy cotton T-shirt, a hand-me-down men's rucksack, and a pair of cheap and cheerful walking boots. But now I'm spoiled with female-fit wicking base layers, a short-backed women-specific rucksack and custom-fit boots…
THE FEMALE-FIT DEBATE
When the most technical boot in the Epic Women range – the Zamberlan 330 Marie – arrived for testing, it sparked an intense and somewhat heated debate in the office about women's gear. The question that remained at the end of it all was: are women sufficiently different to need specially-designed boots? We decided the answer was, in a lot of cases, yes. So, according to Zamberlan, what is it that I've been missing out on with its new women-specific range of boots?
First Zamberlan carried out detailed research on the needs of today's female mountain, hill and nature lovers. Then rather than tweaking an existing men's model, it designed a range of boots built to specifically accommodate the foot, fit and posture of women. Finally, it wanted to capture the spirit of pioneering female climbers and mountaineers. So how do these concepts translate into the 330 Marie boot?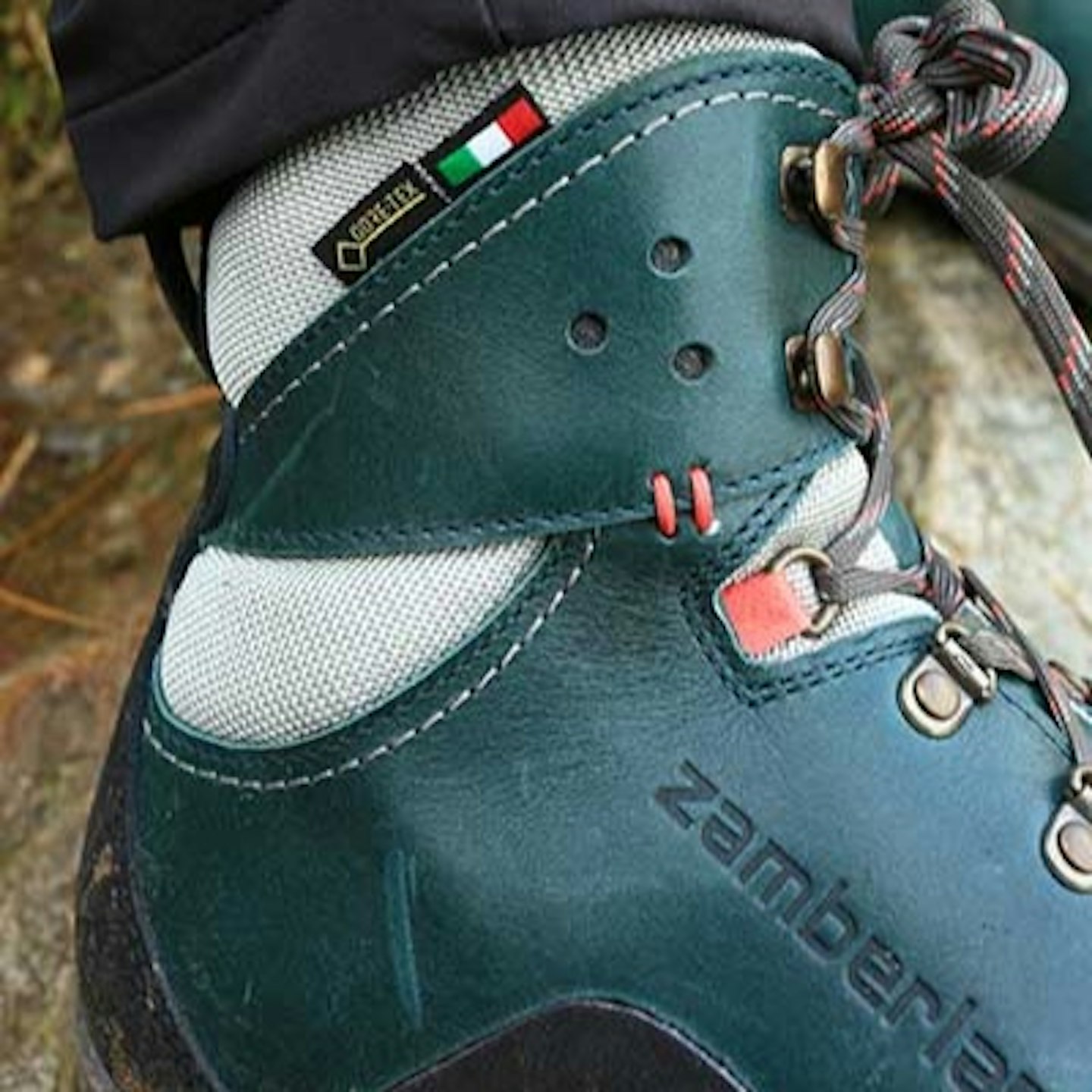 INSTANT COMFORT
On the foot, the Marie is immediately and very noticeably more comfortable than most boots suitable for 3-season high mountain terrain. This seems to be down to a combination of a really nice cushioned footbed, a soft collar and padding around the ankle, and a robust but flexible sole. The shape of the boot appears to be slightly narrower at the ankle and wider at the toe, which suits the shape of my foot perfectly and is a common requirement for the female foot.
While some boots lack good support for the foot, this was not a problem with the Marie. Even without fitting my beloved custom footbeds, my foot felt well supported and I was treated to a nice straight footfall with no inward rolling. Fit is a very personal thing though, and all female feet are, of course, not the same, so having your boots professionally fitted will still always be best.
ITALIAN DESIGN
To look at, the Marie is clearly a quality boot, made in Italy and incorporating full-grain Tuscan leather, a Gore-Tex liner and rubber protection at the toe and heel which protects the necessary parts from abrasion. They feel very light compared to other full-leather boots, which was welcome when my legs got tired. I wasn't initially sold on the peacock green leather, but they're also available in camel – which still makes a change from the traditional brown leather boot we're all used to seeing, albeit less of a 'statement'.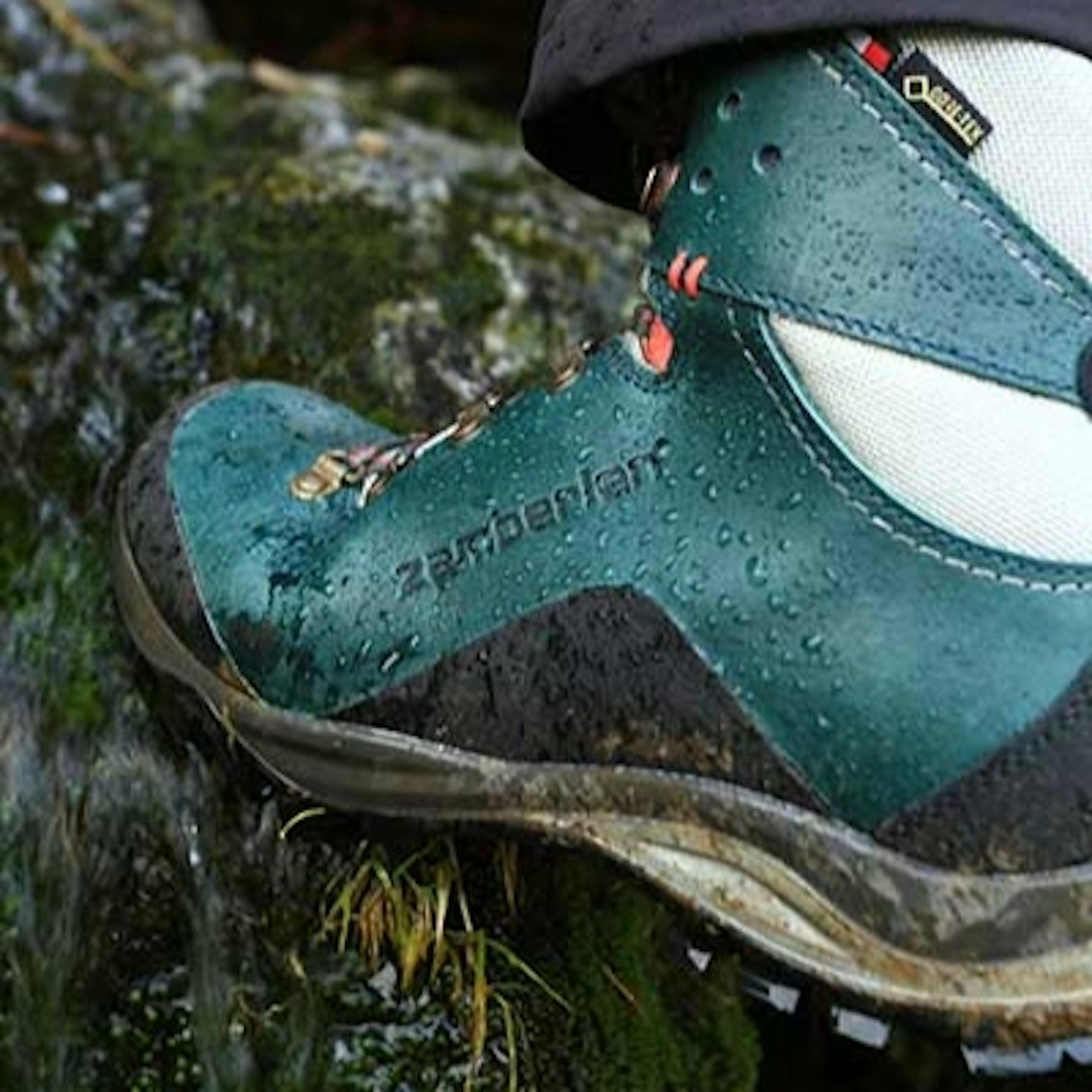 GREAT GRIP
On test in Snowdonia, the sole gripped superbly on all terrain, from sodden grass to the slippery rock of Tryfan, and protected the foot well. Durability is yet to be tested over time, especially as the sole rubber is slightly softer than some, but they are re-soleable if required. The lack of stitching is also likely to aid longevity so long as the leather is cared for.
Zamberlan has chosen to name each boot model in the Epic Women range after pioneering female mountaineers. But while the intention is clearly a celebration of women in the outdoors, I can't decide if I find it a touch patronising – 'Epic Men' anyone? That said, given it wasn't that long ago that mountains were places few women dared to venture, perhaps us women need a reminder that we can indeed be epic too. And to commemorate female pioneers – like the Marie boot's namesake Marie Paradis, who was the first woman to reach the summit of Mont Blanc way back in 1808 – surely can't be a bad thing.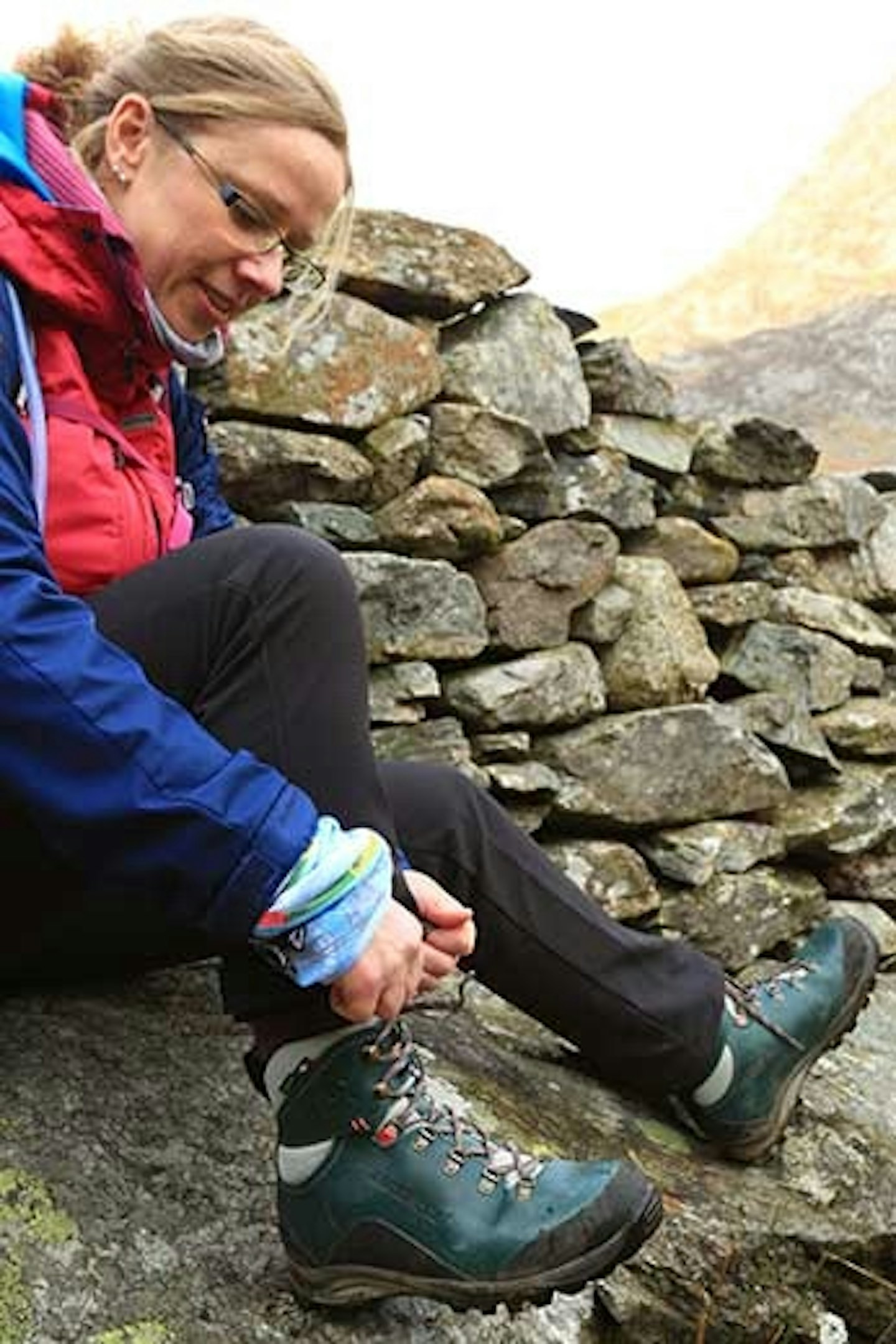 VERDICT
The Marie is a supremely comfortable, quality boot, and one which will stay in regular use for my 3-season walking.
Features 4/5
Fit 5/5
Comfort 5/5
In use 5/5
Value for money 4/5
OVERALL SCORE 92%