The norms of mountaineering boot design were kicked off the cliff edge in 2017 when Scarpa released the Ribelle Mountain Tech OD.
This stiff 4-season, B2-rated boot featured a striking design with an internal Sock-Fit integrated gaiter for fast and lightweight alpine use.
Having shaken up the market, Scarpa has now released the Ribelle Lite, with a slightly more conventional ankle cuff and a softer sole flex but still sporting many of the benefits of its Ribelle stablemate.
But is the striking outer design of the boot matched by a striking performance? Stay on for our review of the Lite version from Scarpa Ribelle Family.
Key features
Material: Upper Tech Fabric and Microtech (synthetic), Outdry waterproof lining
Sole: Vibram Pentax Precision III
Sizes: Men's 41-48, Women's 37-42
Crampon compatibility: C2
Weight: 1548g (size 46 pair)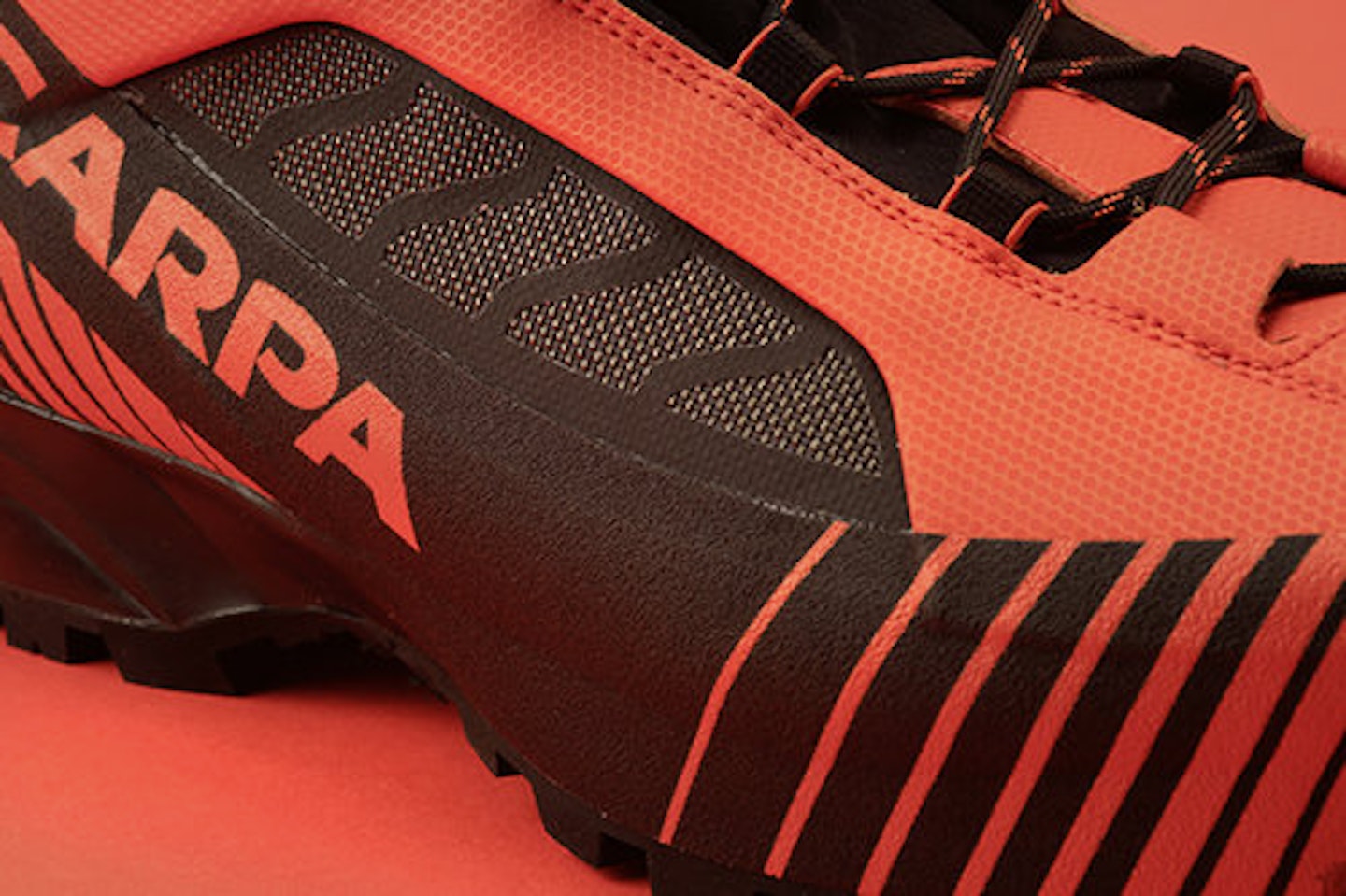 Review
You cannot talk about this boot without first talking about the style, as this is no ordinary blue, grey or brown mountain boot.
This is a stunning orange boot that will turn heads on the hill. The striking upper is made from synthetic materials with an impressively high tech sounding 'Exoskeleton, TPU Micro-Film, ergonomic welded cage', which is enough to send you searching for a dictionary and a microscope. But the important bit is that the upper is smooth, without too many seams, and there is a TPU rand as well to improve abrasion-resistance further.
Inside you get an Outdry waterproof breathable laminate which is bonded directly to the inside of the upper materials, meaning there is no need for seam sealing.
The result is that water cannot gather in the gap between the outer and the waterproof lining, as there is no gap, so this whole construction method improves breathability, keeps weight down and improves drying times. The only question perhaps is will this construction be as durable as a heavier leather design?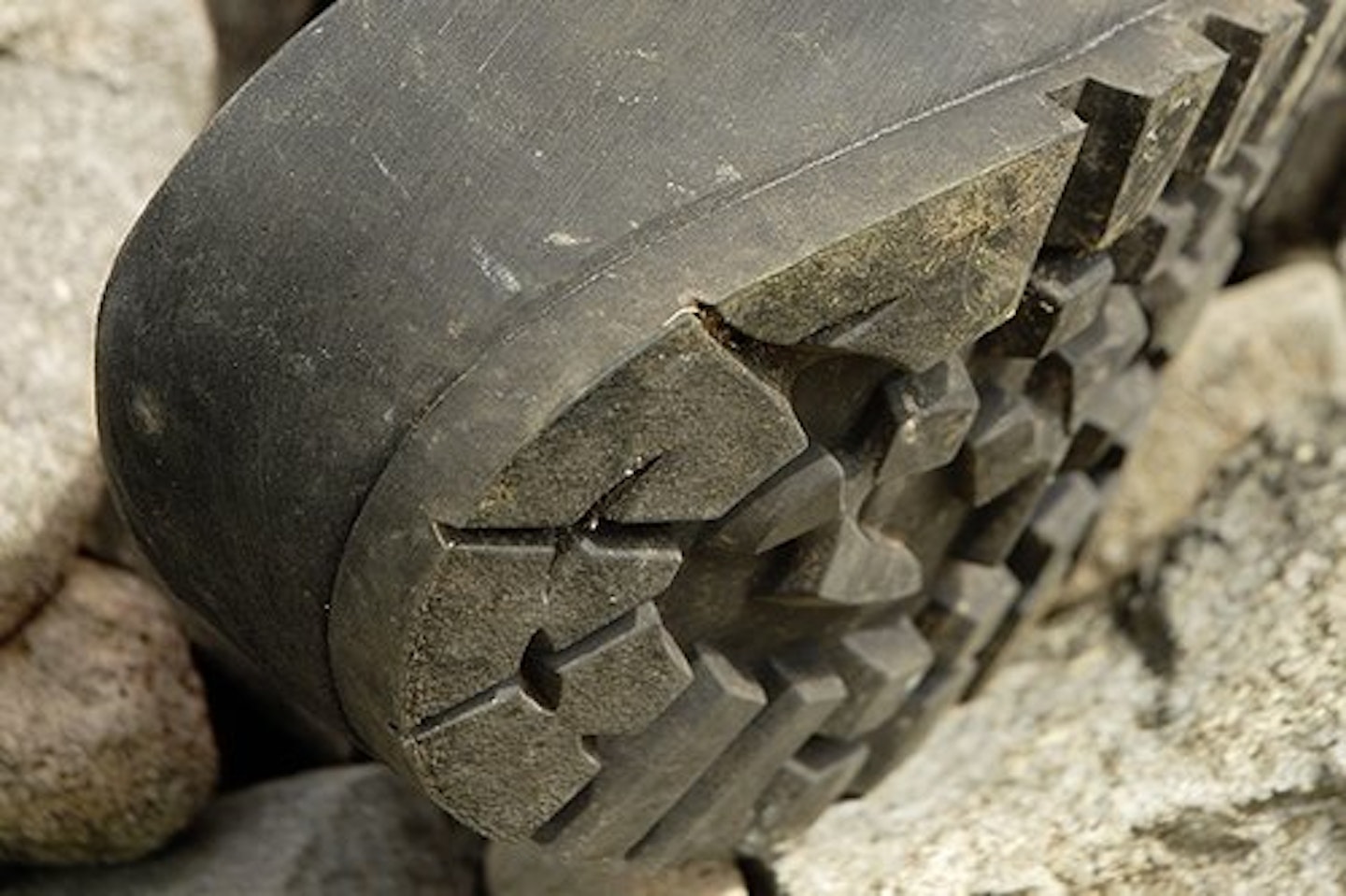 Underfoot the Vibram sole unit has deep, well-spaced lugs, and is well stiffened. Scarpa says this can be used with C2-rated crampons but it also says it has a softer flex than other B2/C2-rated boots, so it is rated as something like a B1+ or B1.5, being a softer flex than most 4-season boots and is stiffer than most 3-4 season boots.
Scarpa describes the Ribelle Lite OD as ideal for technical trekking, via ferrata and alpinism. So it should be ideal for scrambling and walking over rockier British mountains from autumn through to spring when there can be a mix of snow and ice, rock and scree, or mud and grass underfoot.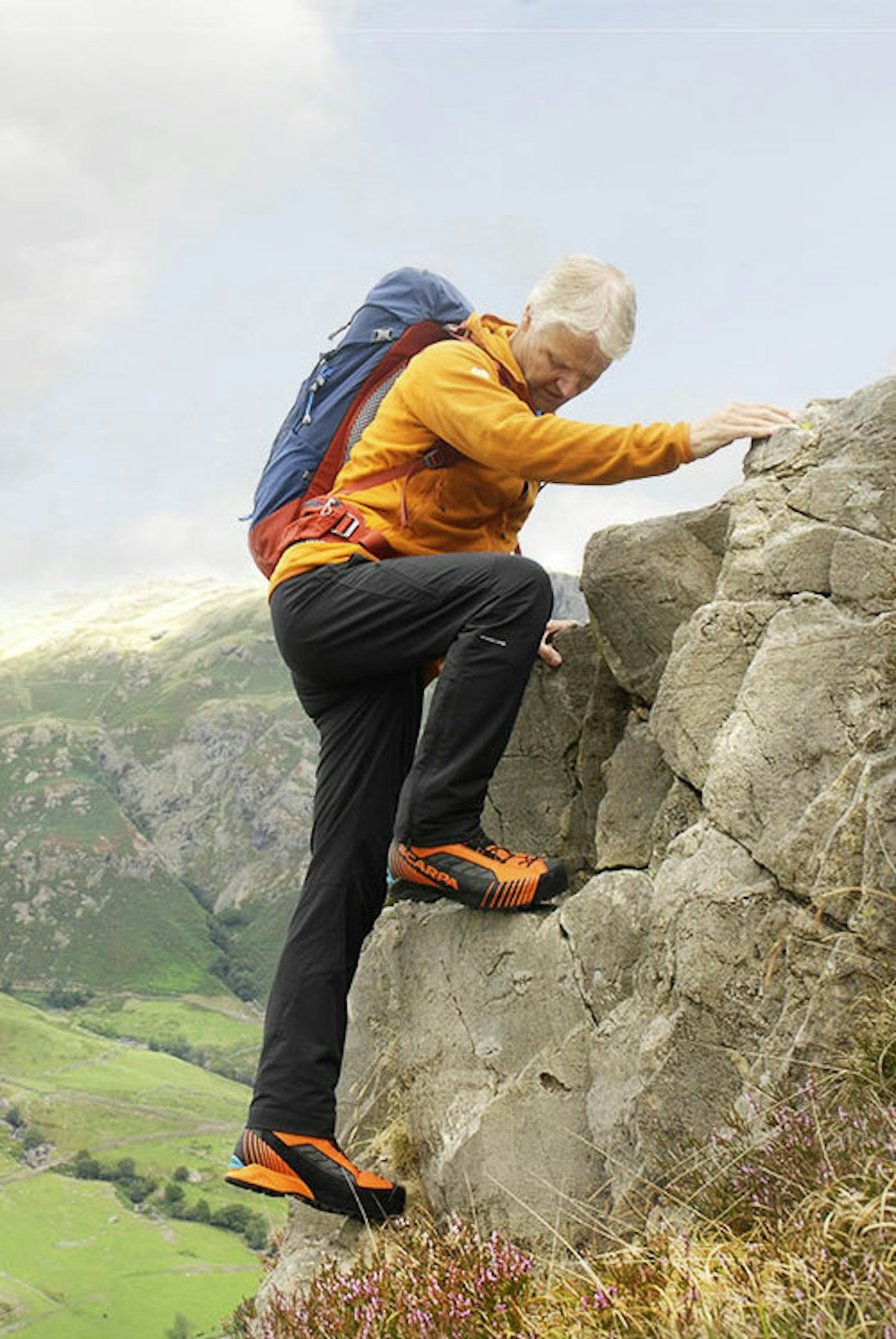 I took the Scarpa Ribelle Lite OD to the Lake District for some scrambling between the popular lines, and made my own way off-path to the tops.
Instantly I noticed how spacious the forefoot and toe box was, something not normally associated with via ferrata-orientated designs. But while the forefoot did feel spacious, the heel area was far closer fitting. There was also a gentle flex underfoot that allowed a fairly natural gait when walking for this type of boot.
The deep lugs clawed successfully at mud but importantly the sole flex was great when scrambling over rock. The sole seems to grip the rock well and it was easy to feel where my big toe was to allow a good degree of precision when looking for toe holds.
The sole flex also allowed me to use the flat of the forefoot, rather than having to rely on an edge when scrambling. Of course this flex does mean that on more technical ground the toe will roll off smaller holds, but for general scrambling and walking on easier snow slopes the degree of flex feels great.
The ankle cuff will flex forward just enough to allow easy scrambling and walking, yet magically also has enough support to make scrambling and traversing slopes easy on the ankle muscles. Overall I felt the ankle cuff was ideal for the sort of terrain this boot would be used for by hill and mountain walkers in the UK when scrambling up a rocky ridge or tramping across a snow slope.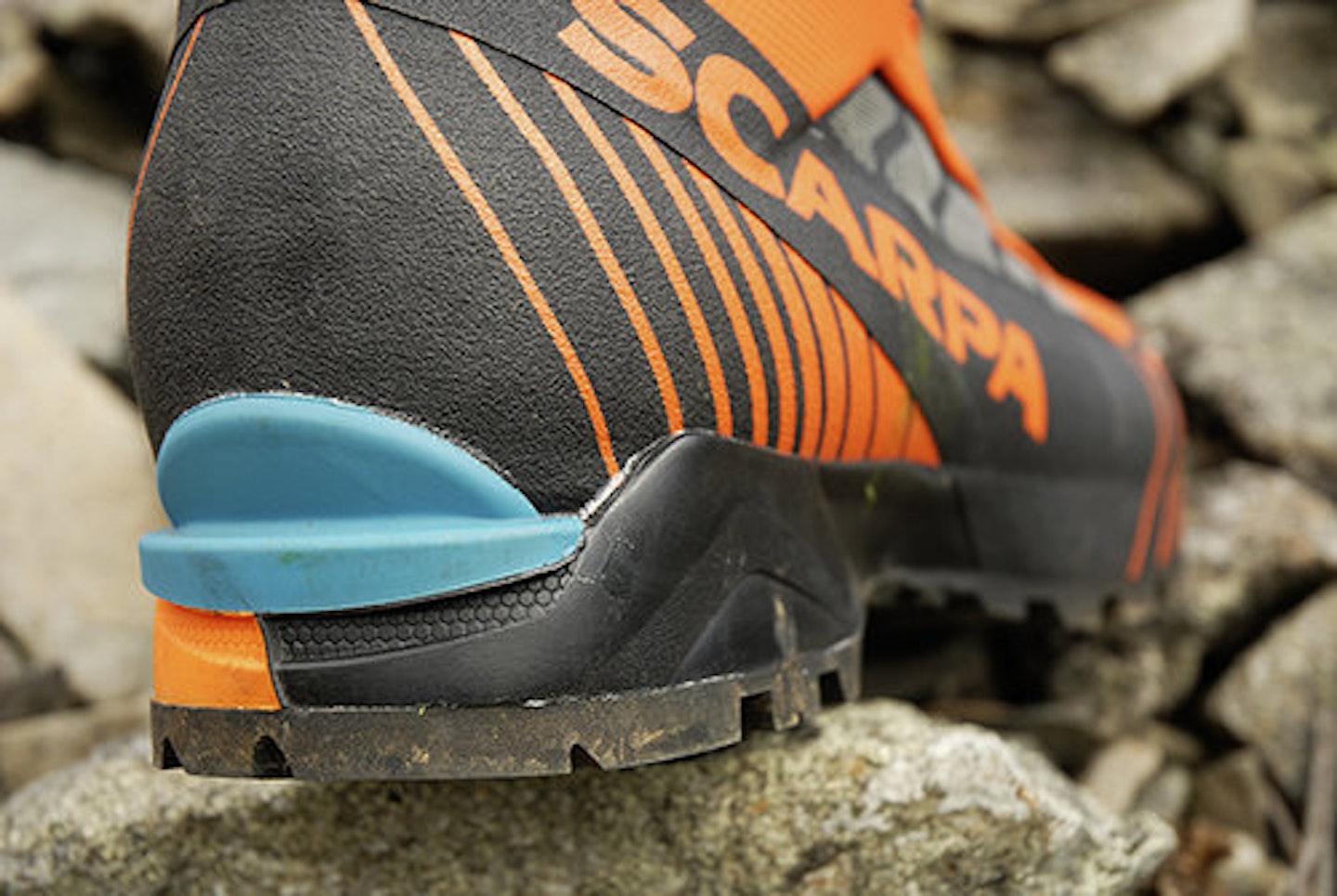 At 1548g (size 46) these are very light for the stiffness and performance, with most other boots in this category weighing between 1700g and 2100g for this size. The price is a little steeper than others though, with many being between £210 and £265, so you are paying for the low weight. Heavier boots may be more durable for really hard users, but only time will tell.
These are superb 3-4 season boots for the British mountains, with both weight and performance being ideal for those who want to mix easy scrambling over rock with walking over easier snow slopes in crampons. Bring on the hard winter!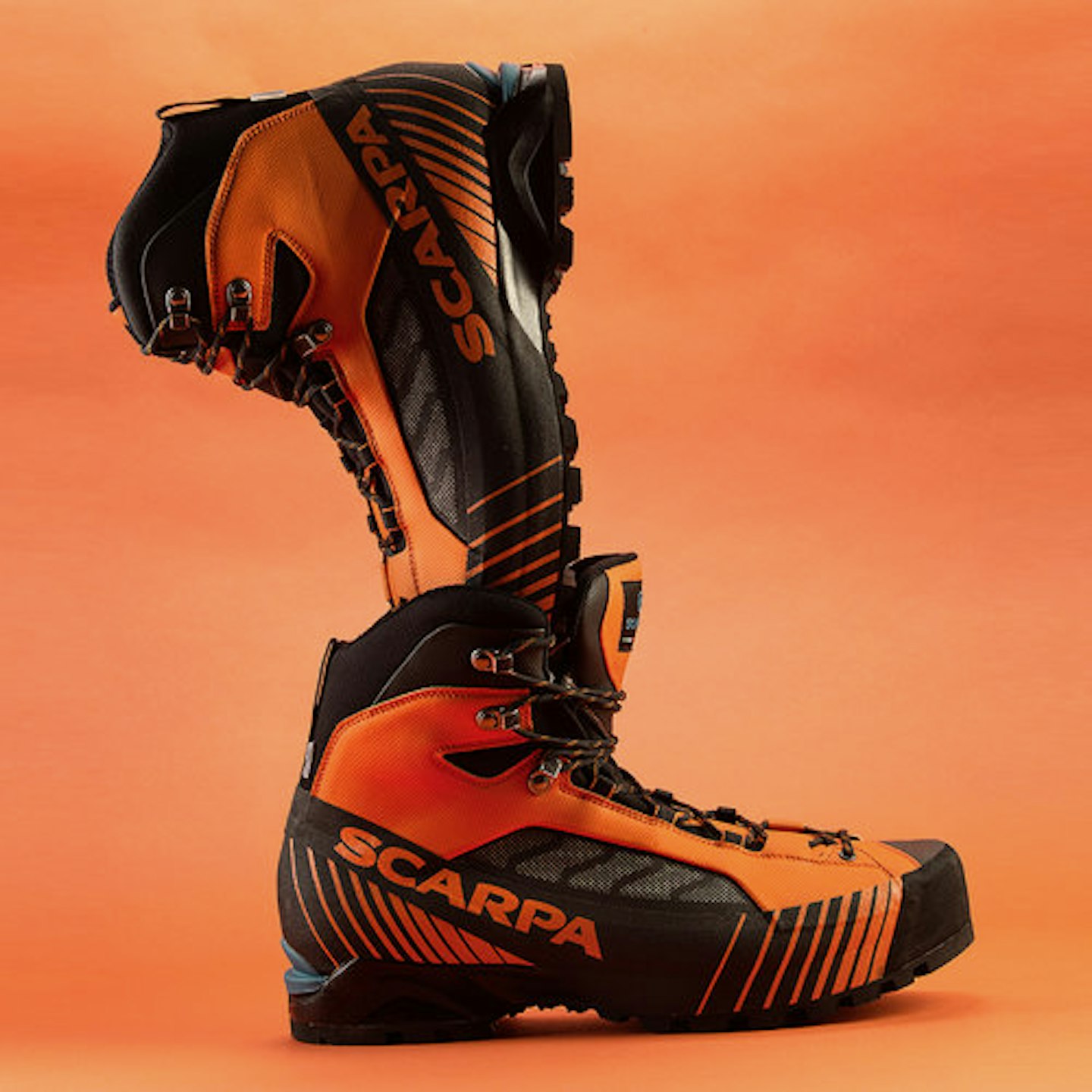 VERDICT
With its combination of new standards of construction, design and performance, the Scarpa Ribelle Lite OD marks a step-change in mountain footwear that will be welcomed by anyone in search of snowy walks or rock scrambles to the tops.
The final rating