DESIGNED TO BE LIGHTWEIGHT AND COMFORTABLE IN THE ANKLE CUFF WHILE MAINTAINING SUPPORT, COULD AKU'S NEW BOOT SET A NEW STANDARD FOR HILLWALKING?
Upper Air8000 synthetic fabric, suede leather, rubber rand, Gore-Tex waterproof lining
Sole Vibram Curcuma
Sizes 3-13 (unisex)
Weight 1364g (size 11 pair)
Year-on-year boots are getting lighter and more comfortable, and 2018 has seen a surge in development, with many brands sporting more flexible ankle cuff designs for increased comfort. But AKU's Tengu Lite GTX has taken this trend a step further than most by not only increasing ankle cuff flexibility and comfort but by also building in the support and sole grip that is needed to make light work of walking over everything from moorland to mountain summits. Could this be one of the best boots for hillwalking this year?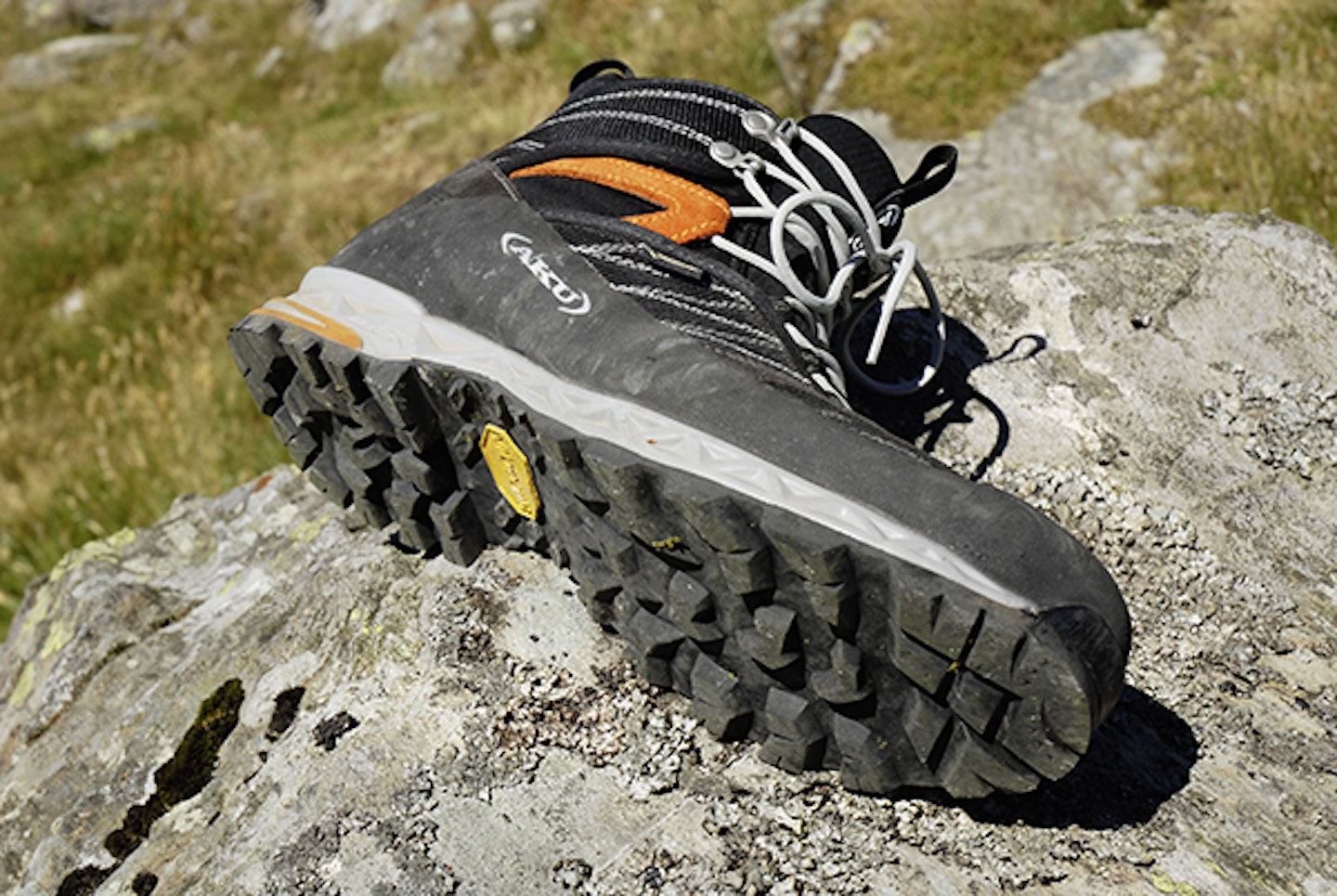 Ever since people have walked the hills there has been a quest to make footwear lighter and more comfortable, while maintaining all the performance needed to remain safe. This has been a tough challenge, which at times has resulted in footwear that cannot keep a good grip, or that puts too much strain on the foot. Or heavy, stiff boots that restrict movement to such a degree that they take all the joy out of hillwalking. Between these extremes is a small band of boots that meet hillwalkers' needs well, and the AKU's Tengu Lite GTX could be the latest incumbent.
Firstly, AKU has designed the Tengu Lite GTX to be very lightweight, and at 1364g (size 11 pair) they are certainly that. This factor alone places these boots in a league above many typical boots designed for hillwalking. Secondly, the Gore-Tex lined elastic sock design means the tongue and ankle cuff are able to hug the foot comfortably, while also being flexible enough to allow plenty of freedom of movement. But the winning feature has to be the external fingers of stiffer material that wrap around the ankle cuff from the heel to provide support. The result is comfort in the ankle, with excellent forward flex and good lateral stability support for rockier ground.
SOLE BENEFITS
However, there's more to this boot than the ankle cuff, as you also get a very practical sole unit with deep, well-spaced lugs and a good heel breast so you can keep a solid grip on softer terrain. There is also very good stiffness both toe-to-heel and laterally, so the boot doesn't buckle underfoot when you cross rockier ground. And if that isn't enough, there's also lots of cushioning in the sole, so walking over rocky paths is very comfortable even when the surface is rock hard. Finally AKU's Elica Natural Stride System provides plenty of support, to ensure your foot is able to roll through each step in comfort.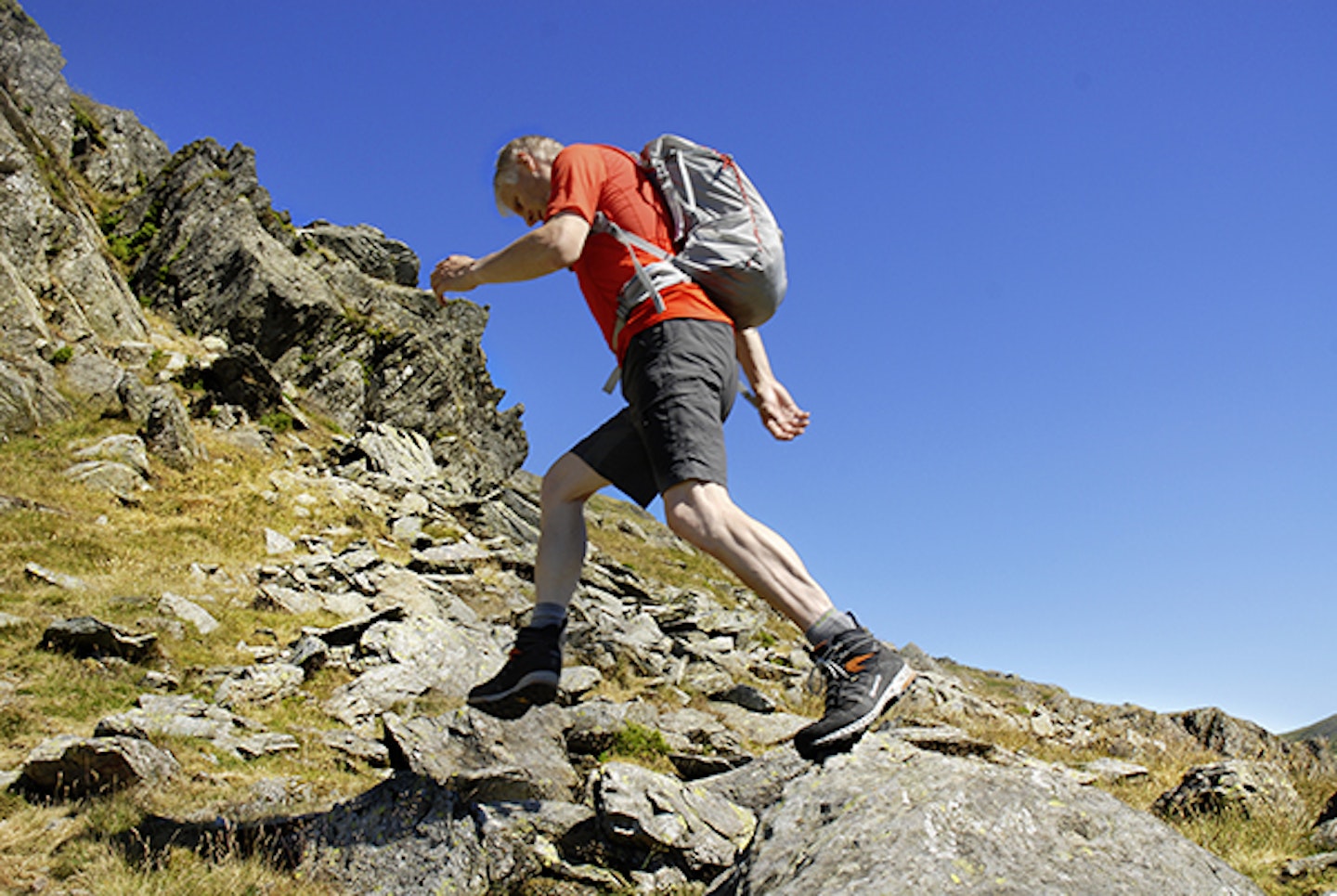 I've been taking this boot over the rockier parts of the Lakeland Fells and have found it to be outstanding from the very first wear. It is the combination of features that sets this boot apart, as you get all that great ankle cuff comfort and support you need, plus all that sole performance. This adds up to being able to effortlessly and comfortably walk along roads and up stone-clad paths to the foot of the hills, but then cross scree and scramble up rocks with precision of foot placement and safety before traversing boggier ground later in the day.
There are drawbacks though, as these boots only come in a unisex design, so while they have a size range of 3 to 13, women may find gender-specific designs fit better. Also the upper is made of fabric and suede, so while well designed for rockier ground in terms of support, I would be surprised if this upper would be as durable as a single-piece leather design. That said, you do get a rubber rand at least and, of course, a leather boot would be heavier and also carry a higher price tag. The price itself is up there with the best 3-season boots, so it is not cheap, but it does sit quite comfortably alongside its competitors.
So for me this is a great boot that is at home on the British mountains. It would also be great for trekking and backpacking abroad in any situation when you want low weight, comfort and performance in one great boot... which surely means just about every hillwalk?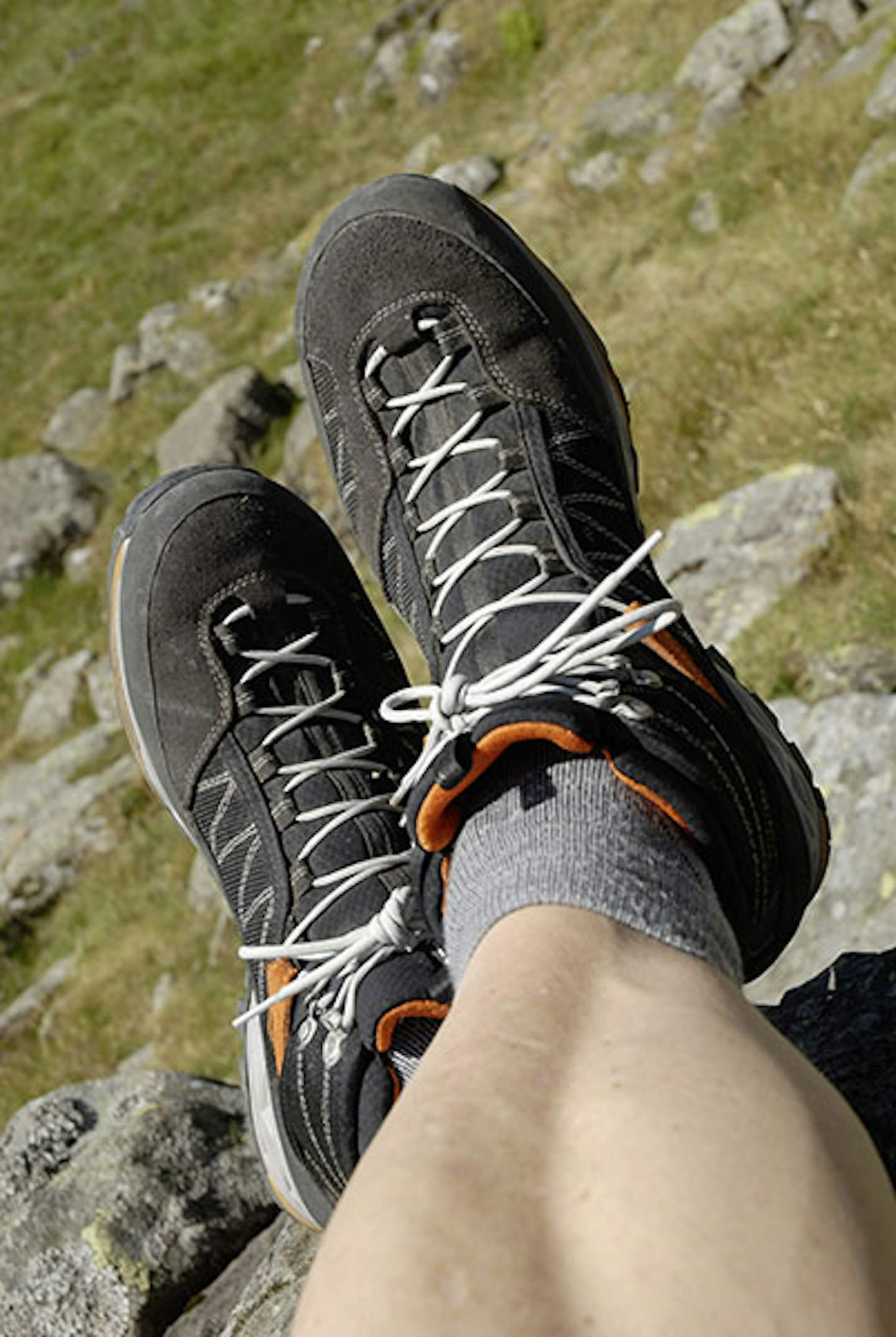 VERDICT
A great new boot that combines a more flexible ankle cuff with great comfort and all the support and grip you need for a wide range of typical hillwalking and trekking situations both at home and abroad.
Features 5/5
Fit 4/5
Comfort 5/5
In use 5/5
Value for money 3/5
OVERALL SCORE 88%