The Guide hiking packs from deuter are the brand's mountaineering option. They've undergone an update for 2023 and are now even lighter and more cleverly designed.
Front access lets you get at your gear in no time. To cut down on extra weight, the hip fins or helmet holder can be detached and the frame removed. The Alpine back system creates a snug, secure fit on the body to prevent load wobble. An internal U-shaped frame is now even more flexible so that it adapts to your every move, especially when tackling challenging terrain.
Let's have a look at the Guide series in more detail.
deuter Guide capacity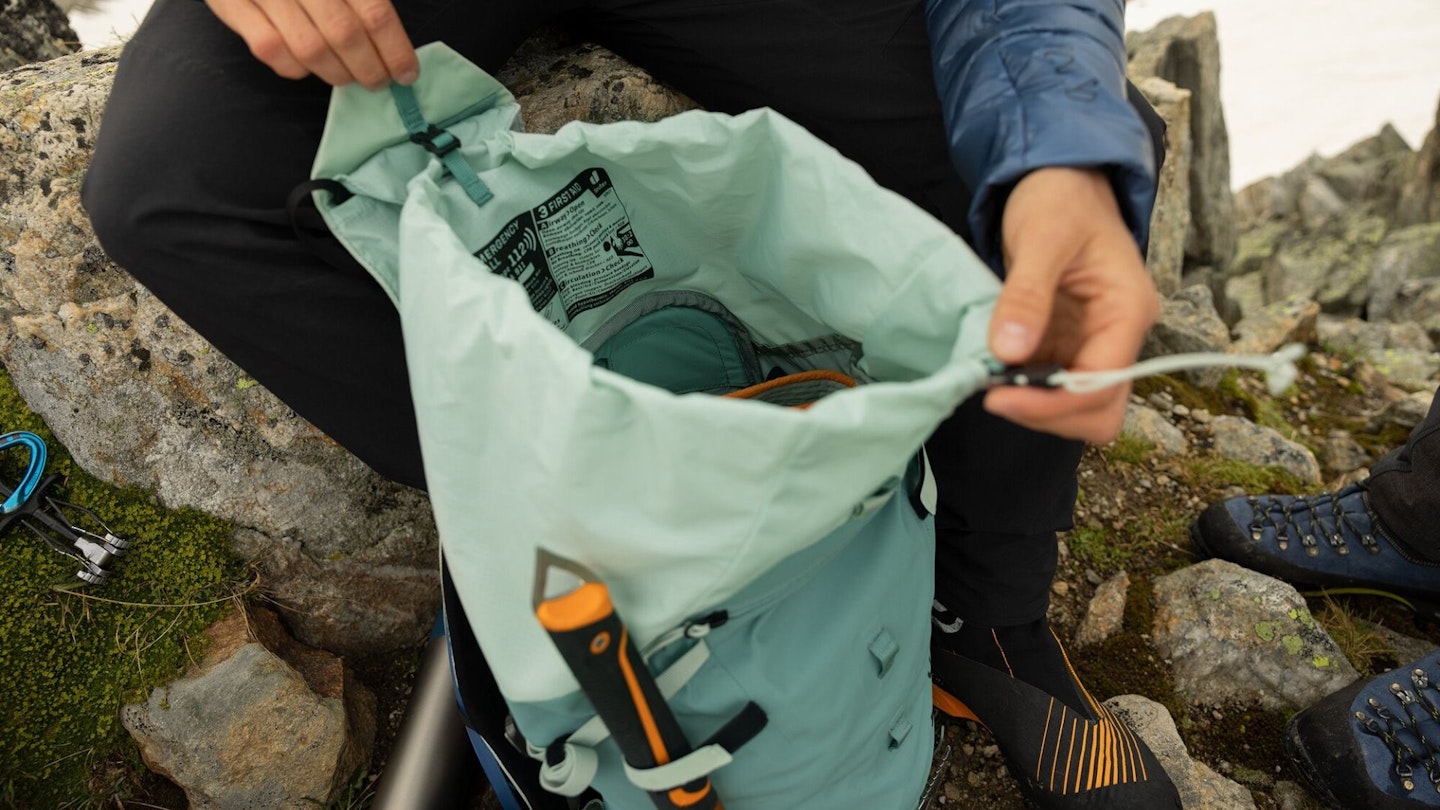 The range of volumes available in the Guide series is impressive:
24 litres/22 SL
30 litres/28 SL
34+8 litres/32+8 SL
44+8 litres/42+8 SL
This means there are Guide packs suitable for day excursions and extended mountain trips alike.
deuter Guide features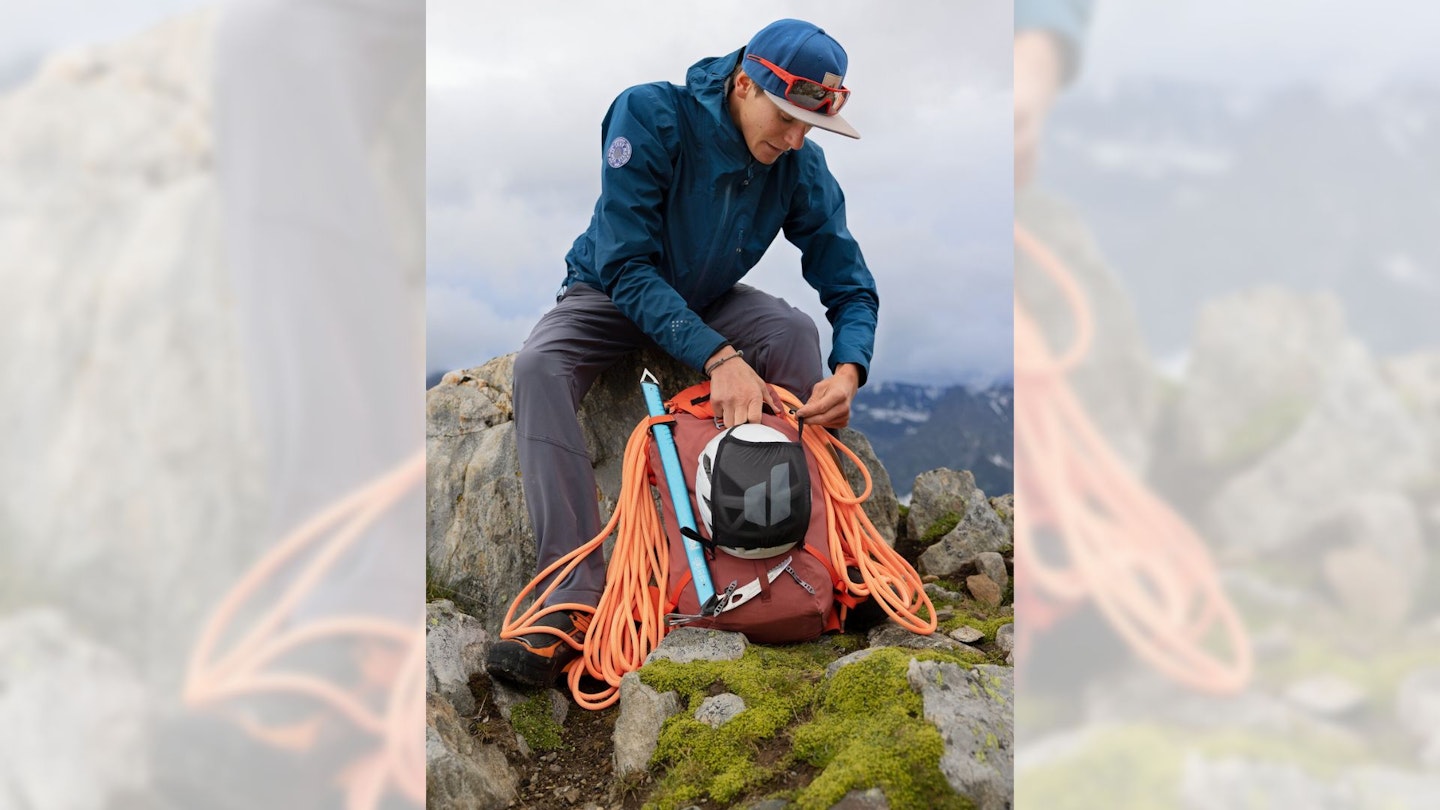 The Guide series of packs are incredibly well thought out and show deuter's many decades of experience. All sizes feature a stow system for glasses on the shoulder strap, for example. The Guide packs also have a mesh helmet holder integrated into the pack lid. But it can also be redeployed on the front of the pack, which makes the way you pack more flexible.
These being mountains packs, they have attachments for ice axes, rope, and other gear you'll carry externally.
Durability and lightness are important for mountain packs. The Guide series are made from tough 420D ripstop fabric. Yet even the largest capacity version still only weighs 1270g. To cut even more weight, the hip fins and helmet holder can be detached, and the frame removed.
Other very useful features include an SOS label, stretchy internal compartment, and hydration bladder compatibility.
deuter Guide back system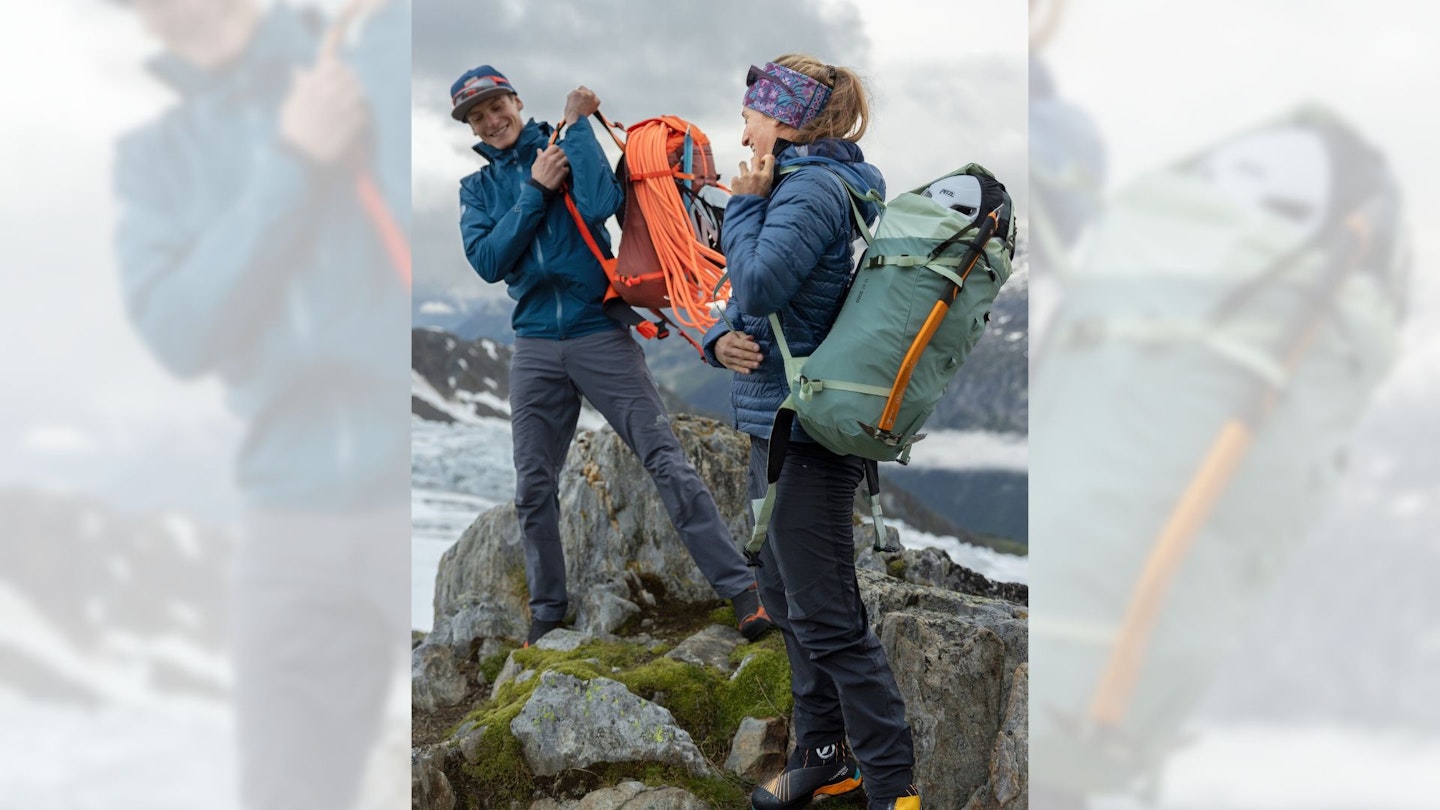 The Guide series use deuter's Alpine Back System, which are focused on durable but lightweight comfort. The Alpine Back System allows the wearer to efficiently and securely carry moderate to heavy loads through alpine terrain.
Its back pads mould themselves to the shape of the back, creating a snug, secure fit. The U-shaped aluminium frame evenly distributes weight and has flex, which improves mobility.
Ergonomic S-shaped shoulder straps eliminate chafing on the neck or arms.
deuter Guide sustainability
deuter does a lot to ensure it abides by sustainable business standards and continues to improve. It is a Fair Wear Foundation member with 'Leader' status. deuter is also a bluesign partner, uses only RDS-certified down (since 2015), and has been PFC-free since 2020.
The Guide series of packs is one of several collections of deuter packs that are also certified climate neutral.
deuter SL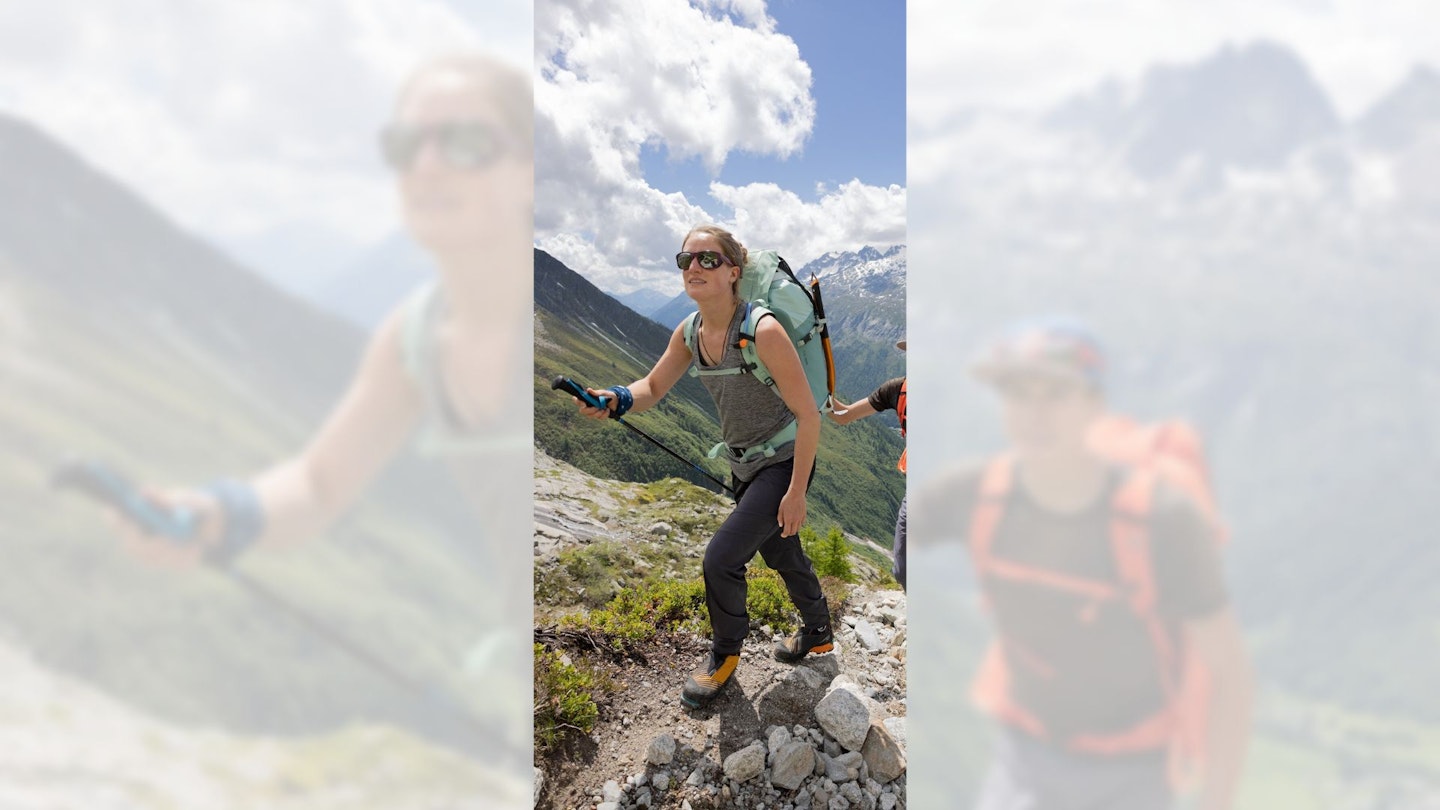 The SL versions of packs are deuter's female specific models. They have a shorter back, slimmer-cut shoulder straps with rounded edges, and hip fins shaped for female hips. Every volume of deuter Guide pack has an SL version.
deuter Guide series at a glance
Price: £120 - £180
Volume: 24L - 44+8L
Weight: 710g - 1270g
Get half-price digital OS Maps! Trail and Country Walking magazine members get 50% off an annual subscription to OS Maps for 12 months! Find out more here.
Don't forget to subscribe to the Live For The Outdoors newsletter to get expert advice and outdoor inspiration delivered to your inbox!