Whether you're carrying the bare minimum of supplies for a short walk on a beautiful summer's day, or shouldering everything you'll need to live and sleep for multiple nights in the mountains, the chances are that your pockets won't be enough to hold it all.
What you need is a means of transporting all your kit that will hold and protect your gear and won't put too much extra strain on you. In short, you need a good hiking rucksack.
There are loads of excellent walking backpacks available, but first you need to know what you want and what you're looking for. From capacity and back systems to pockets and weatherproofing, this guide will help take the load off.
Rucksack diagram: the parts that make a rucksack
In learning about rucksacks, knowing the pieces that make a rucksack is very important. Otherwise many words appear as jargon when looking for a new rucksack. It's worthwhile remembering that due to the variety of sizes and styles, not all rucksacks have exactly the same features. But many share fundamental parts.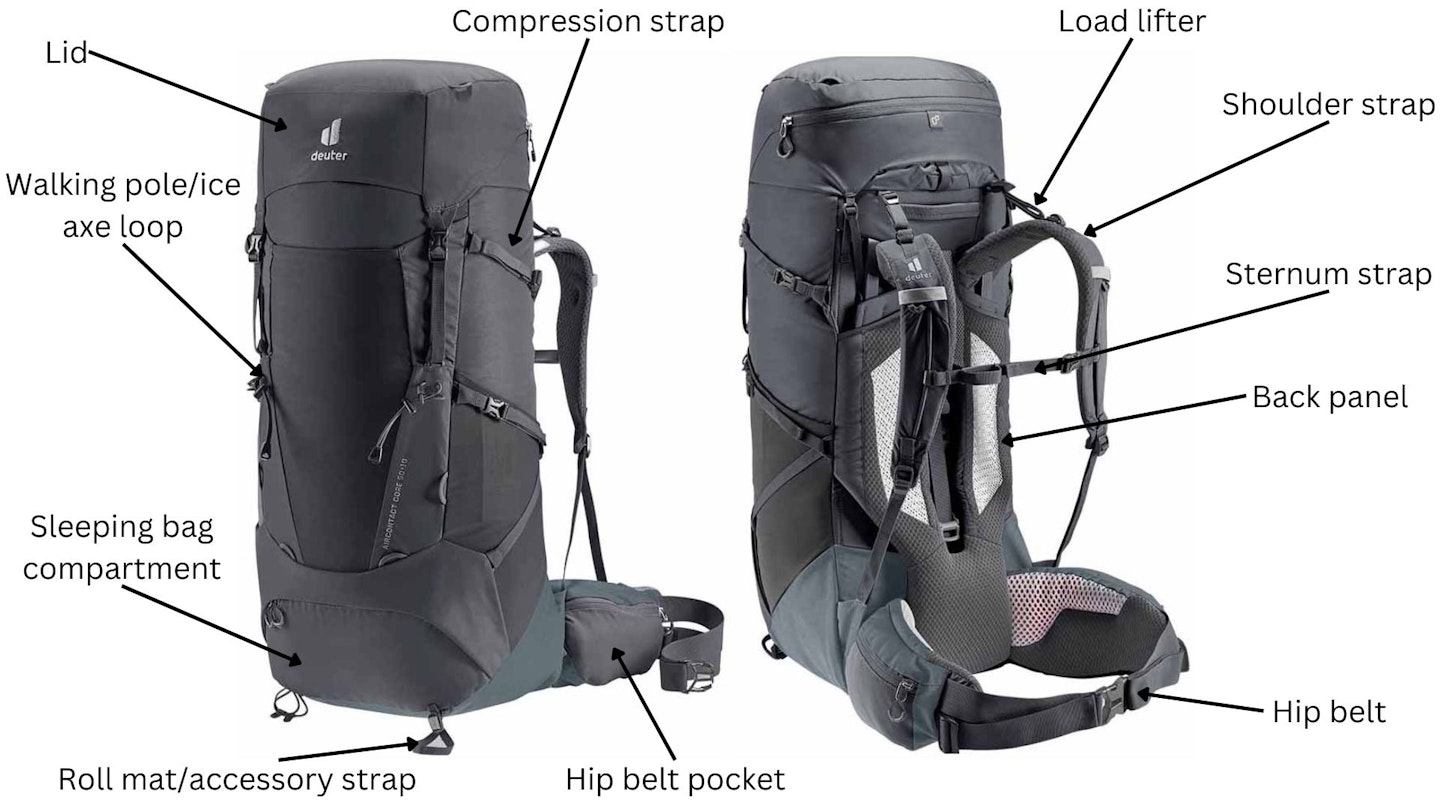 Front features:
Lid: Seen on rucksacks featuring a top-load design, the lid allows easy access into the pack. Sometimes the lid has an extra pocket and may be removable for weight-saving purposes.
Front access: Some packs, particularly those intended for travelling, feature a zipped front access panel. This also allows easy access into the main compartment.
Pockets: Rucksacks feature various front stash pockets, such as those intended for drink bottles, or for stuffing your jacket if the going gets a bit toasty.
Walking pole/ice axe loop: Use these to attach your walking poles or ice axes. Some winter packs also have attachments for skis.
Sleeping bag compartment: The internal compartment of a bigger rucksack is usually divided into two spaces to make organisation much easier. The bottom section is called the sleeping bag compartment because that's what it's most often used for. The divider is often a toggled drawstring and can be opened to have a single large space, if you prefer.
Roll mat/accessory strap: Use these to attach various pieces of equipment to your pack. Rolled up foam sleeping mats are the most common use for these.
Hip belt pocket: Pop your small essentials you want easy access to into hip belt pockets. These might include your phone, snacks, or head torch.
Compression strap: Compression straps help reduce the volume of your pack, especially if it isn't full, thereby helping to stabilise the load.
Back features:
Load lifter: These connect the shoulder strap to the top section of the pack and can be adjusted to change the angle of the pack relative to your body. It's important for comfort that the load is held closer to you and more centred on the hips.
Shoulder strap: Ever since your school days, you've known what these are for. Shoulder straps can be heavily padded or quite thin, depending on the pack design. The former offer greater comfort, while the latter offer better breathability and flexibility.
Sternum strap: Attached to both shoulder straps, the sternum strap stops shoulder straps from slipping and helps improve the overall stability of the pack.
Back panel: Back panels are usually adjustable and tend to come in two forms: foam padded or suspended mesh. Foam cushioned back panels offer great comfort and can offer reasonable breathability if the design is right. Suspended mesh back panels have much better breathability and are therefore better suited to warm weather.
Hip belt: Hip belts are crucial to evenly distributing the load on your back. They need to sit just above the hip bone, and vary in terms of padding and size, in the same way shoulder straps do.
Choose by activity
Rucksack categories are often split into trekking, backpacking and mountaineering. Trekking daypacks vary in size from around 15-45 litres and are designed for everything from summer hikes to scrambling routes and winter mountain days. Backpacking and expedition bags have a large capacity, plus lots of features to help you carry and access everything you need for multi-day trips. Mountaineering packs tend to be more stripped back in terms of features to keep them light and simple.
Pick the right capacity
What capacity do you really need? Buy too big and you'll fill it with unnecessary junk; go too small and you'll end up leaving stuff behind. Here's a rough guide to the size you need for specific types of walk.
15-25 litres: Fast or superlight hill walk.
25-35 litres: Shorter hikes in spring, summer or autumn.
35-45 litres: Longer mountain walks, scrambling and mountaineering.
45-55 litres: Winter mountains, lightweight wild camps, hut-to-hut trips.
55-75 litres: Camping expeditions, long-distance trails.
75+: litres Epic expeditions!
Measure yourself
As well as different capacity sizes, some packs also come in different fit sizes or back lengths. We're all different, and although many packs come with adjustable back lengths, start by measuring yourself and make sure you try it on when you buy.
Don't be bewildered by back systems
You've got a few options with back systems. Either go for a padded foam-type design that fits snugly against your back, a channelled back system that ventilates hot air away from your back, or a suspended mesh system that lifts the whole bag clean away from your back. This is purely personal choice, so try a few and see what works best for you.
Brands use a lot of technical-sounding names for their back systems. But these are just names and don't let them befuddle you.
Keep your gear organised
The choices are almost endless when it comes to different types of pack openings, compartments and pockets. If you just want to chuck all your gear inside and forget about it while you walk, go for a single compartment with a drawstring and buckled closure. But if you like dividing your kit up and accessing it on the go, look for a pack with multiple compartments, pockets and zipped entry points. You can get them on the front or side of the pack, and sometimes even at the rear.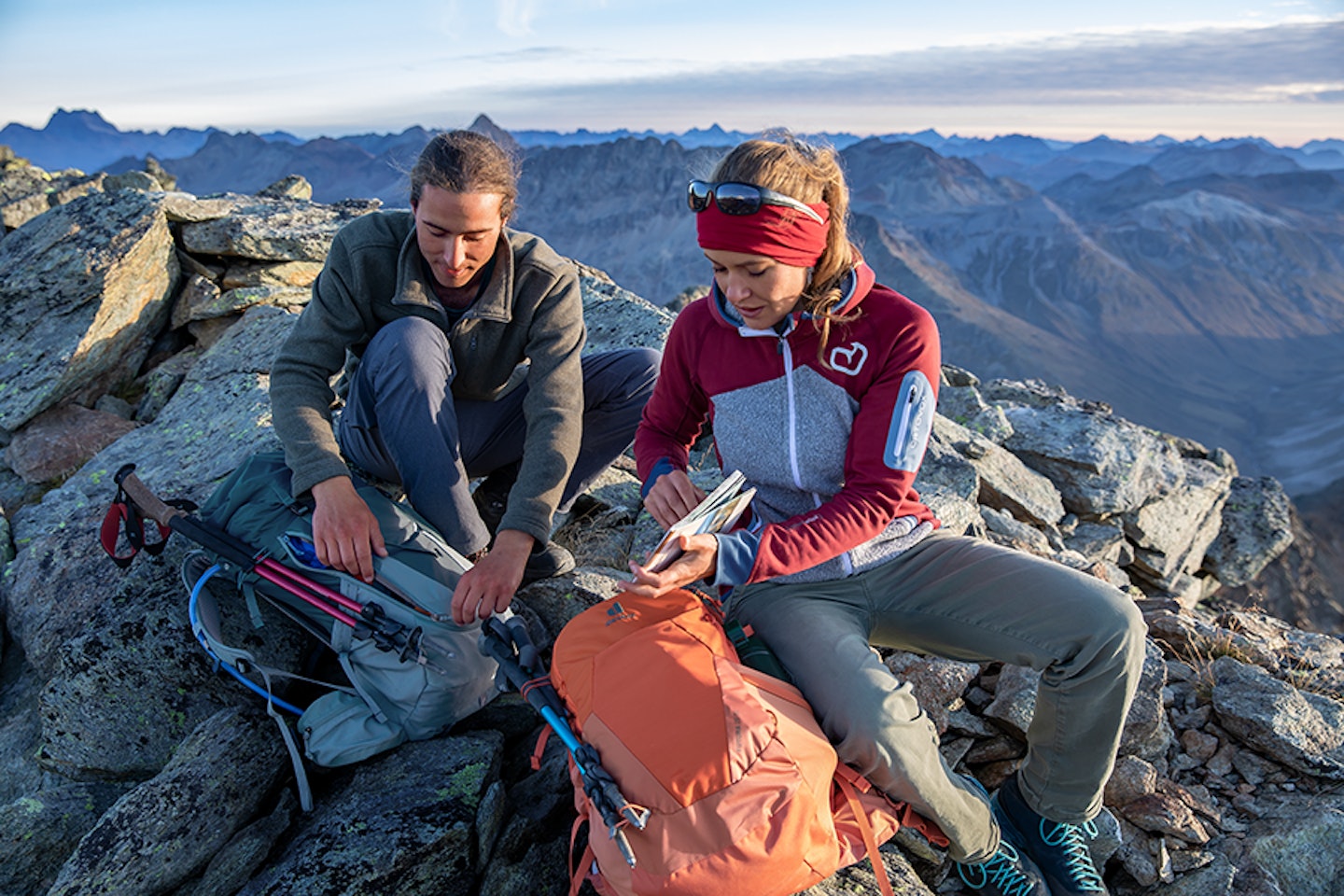 Weatherproof your kit
Very few hiking rucksacks are fully waterproof. Many have a DWR (durable water repellent) coating, so they'll withstand a bit of rain but when it's really chucking down the water will get through. Try to find a pack that comes with a detachable raincover (often stashed in a small pocket at the base of the pack). Alternatively, order yourself some good waterproof dry-bags to protect your kit inside.
Stowing & stashing
Big side pockets, compression straps, trekking pole loops and ice axe attachments are great if you like stowing gear on the outside of your pack to access in transit. Hip belt pockets are also useful for stashing things so you can grab them without taking the rucksack off, but check you can actually reach them.
Comfort is key
You'll be carrying your pack a long way and possibly filling it with a lot of weight, so it needs to be comfy. Look for padded shoulder straps that fit snugly, and a hip belt that sits on your hips (not waist) to take most of the weight. Before you buy, load it up with weight in the shop and walk around with it to make sure you're happy.
Rucksack care and maintenance
A dependable rucksack is an investment, and you'll therefore want to take good care of it. Rucksacks get a good workout while on the trail, getting wet, carry sweaty clothing, and the like. That's all good, but the fabrics need to be properly cleaned and conditioned to ensure they continue to perform as well as they can.
Depending on use, a rucksack should be cleaned properly at the end of each season. But, if you've just come back from a bit multi-day trek, you should clean it properly then too. A neglected pack is a fast-deteriorating pack. Fortunately, cleaning rucksack is super easy, as we explain in our rucksack care guide.
Top hiking rucksacks:
Description
The well-designed alpine backpack guarantees absolute robustness, a snug fit and maximum control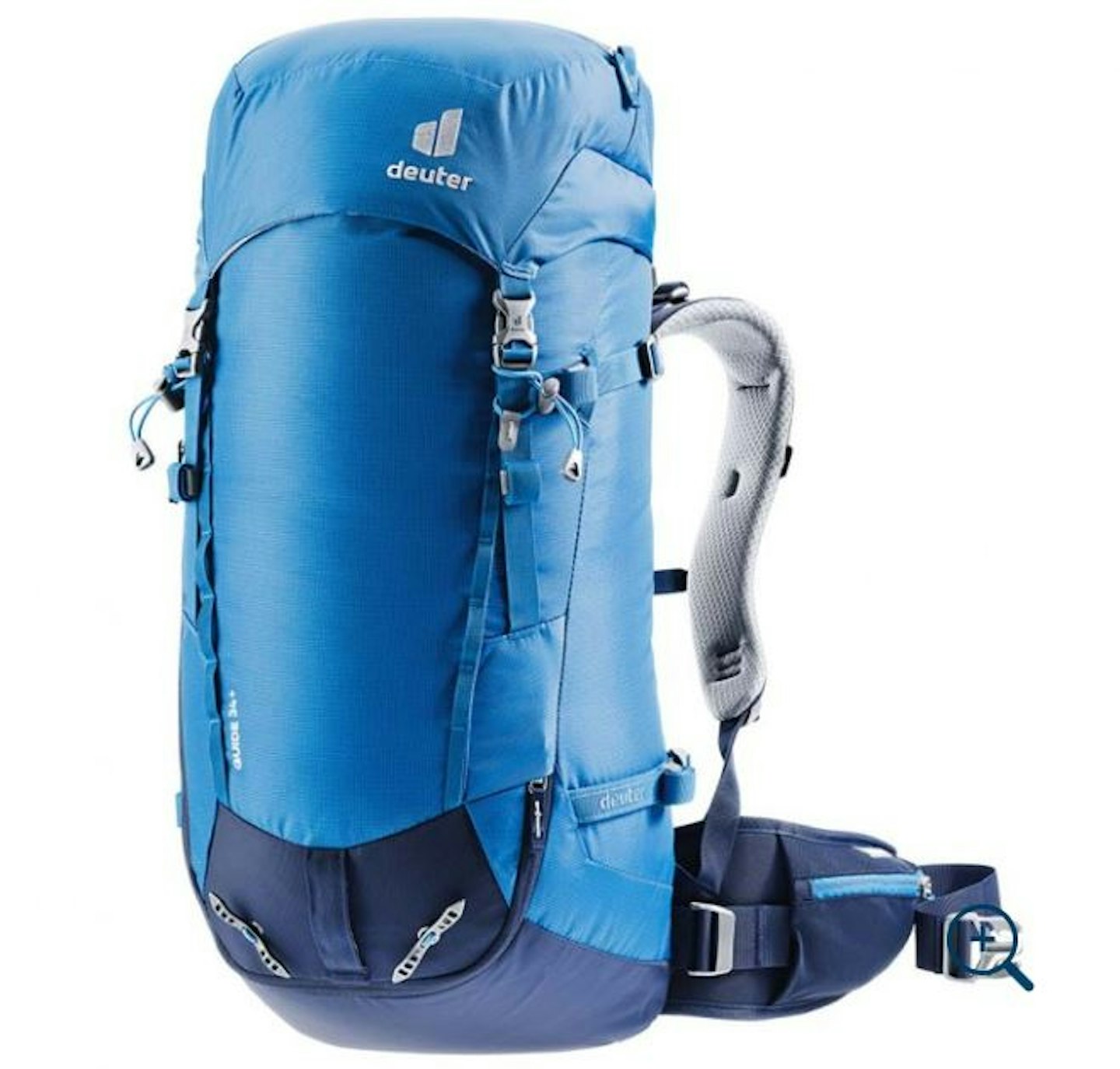 Description
The well-designed alpine backpack guarantees absolute robustness, a snug fit and maximum control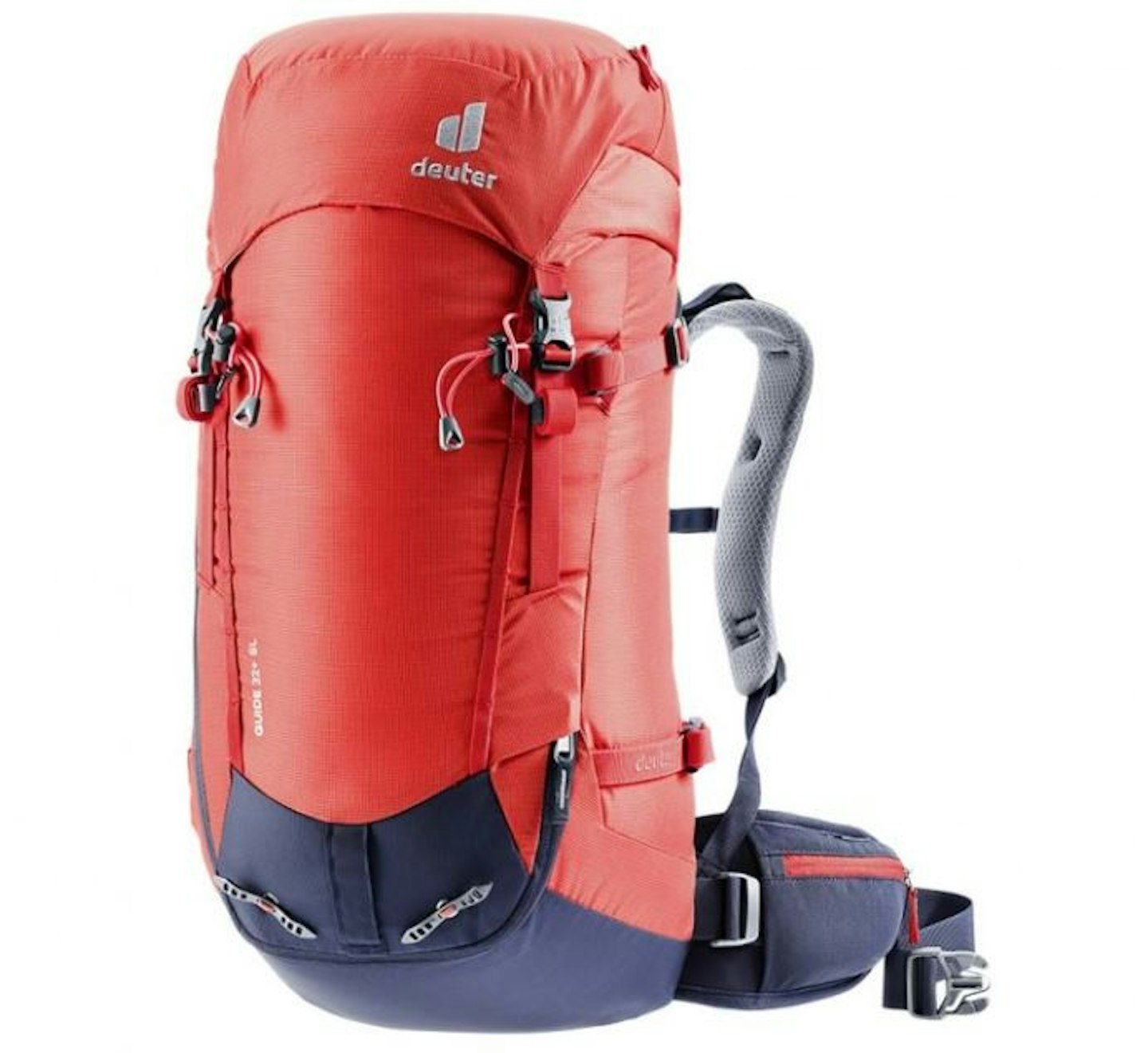 Description
The Futura Pro SL, which is designed to fit the female anatomy, was developed for multi-day tours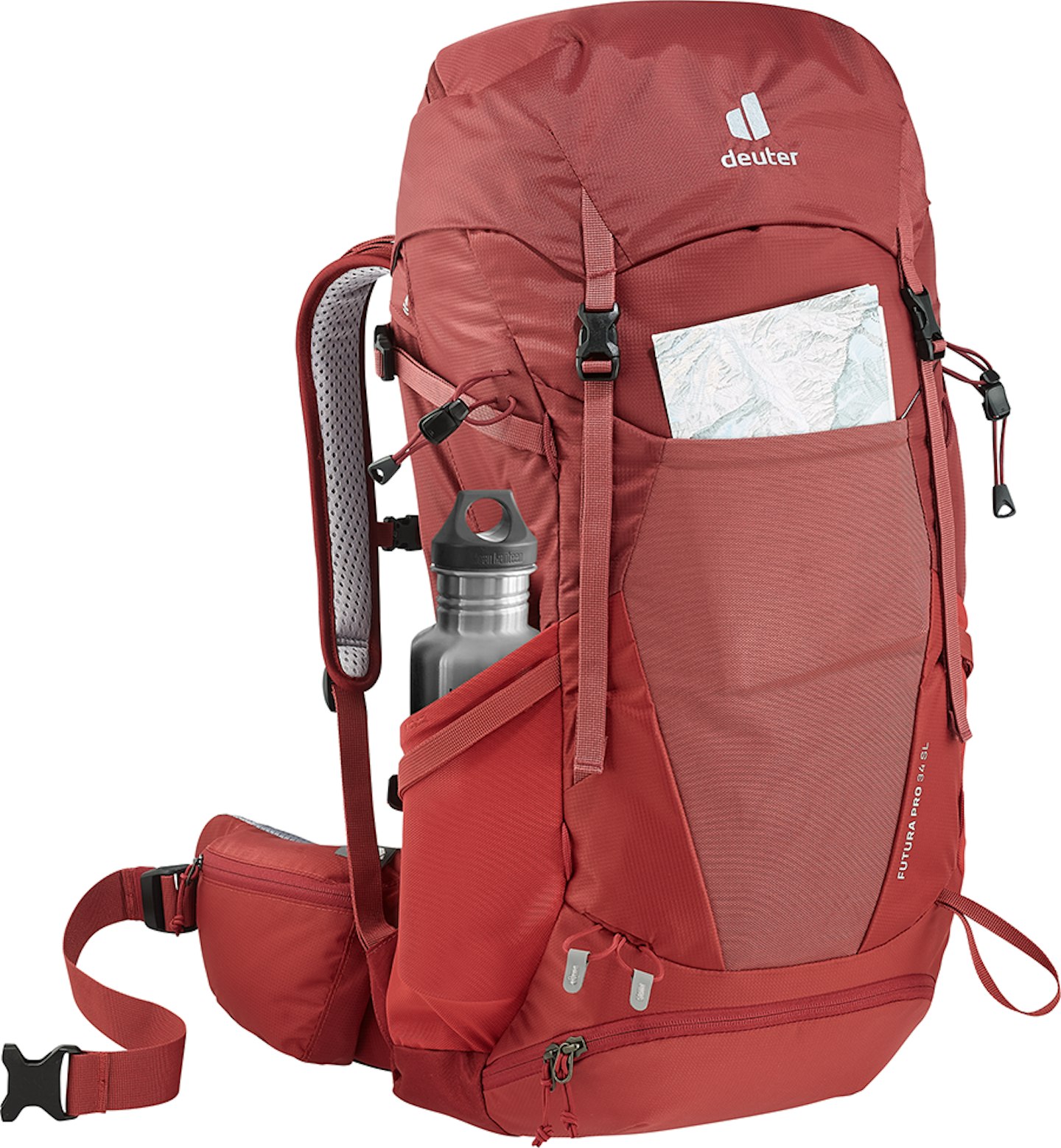 Description
The Futura Pro, thought out in every detail, was developed for multi-day tours where comfort must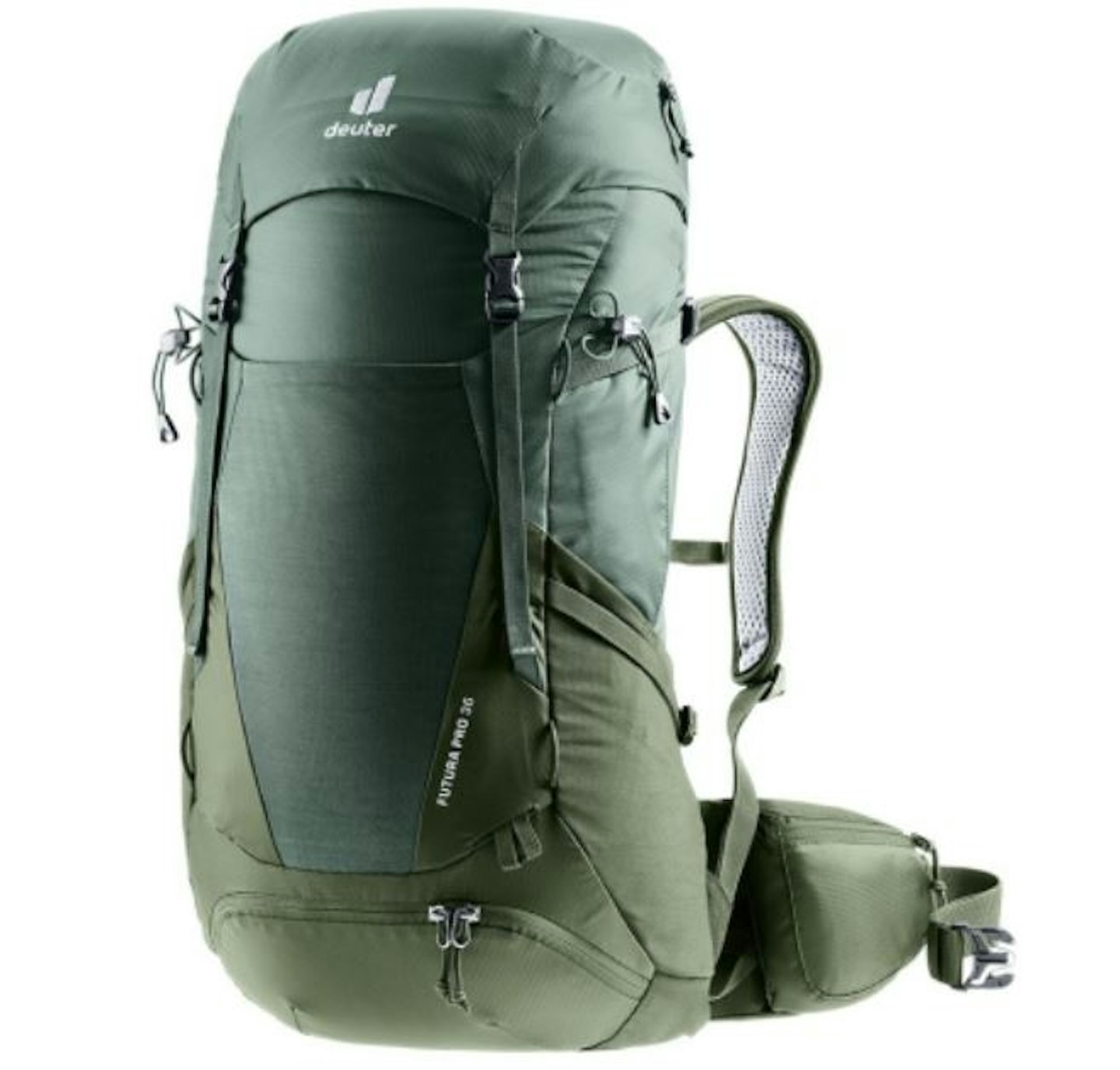 Description
A pack for multi-day excursions and equipment intense outings: the Trail Pro is a super technical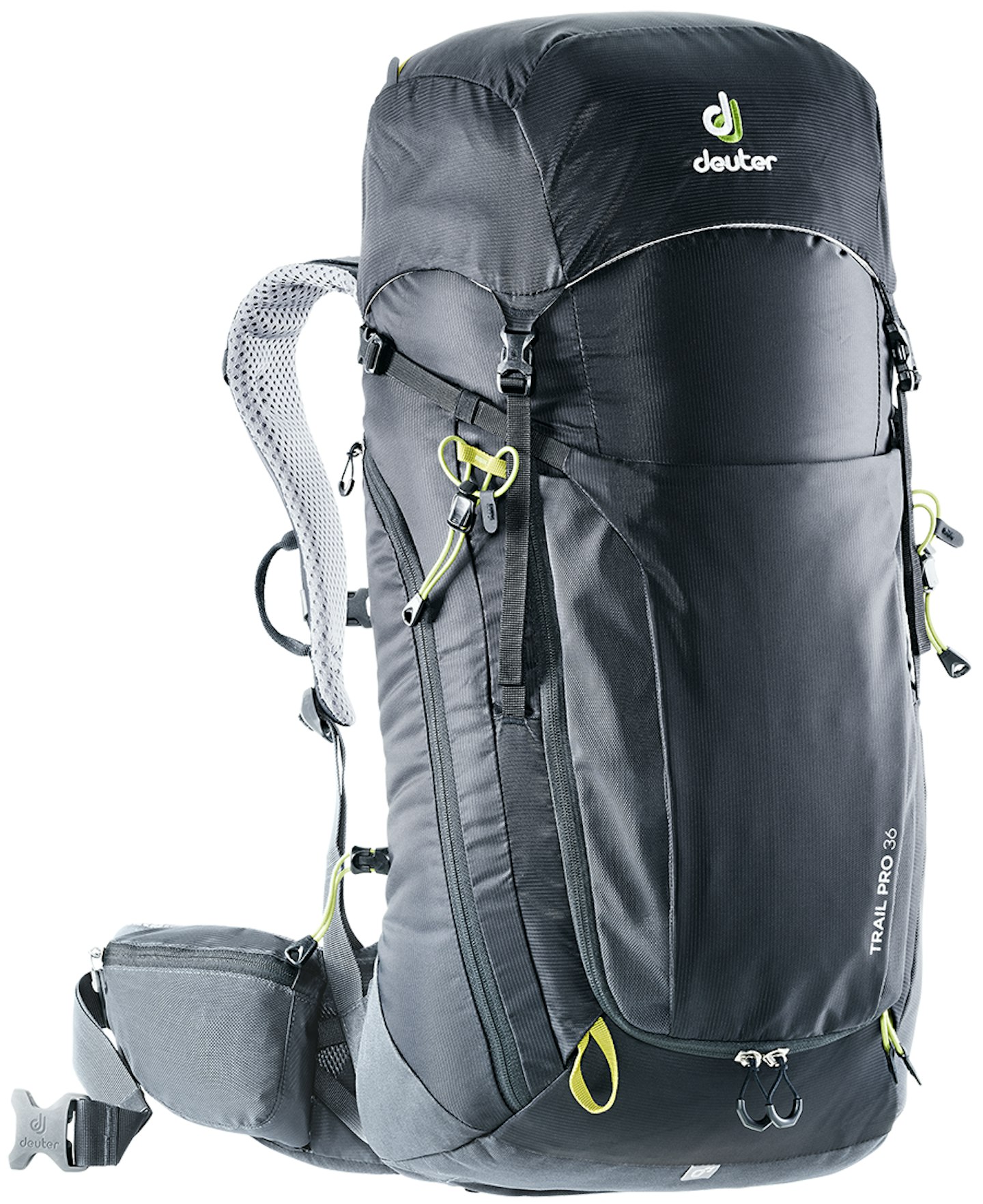 Description
The professional among the hiking backpacks can carry everything needed for a multi-day tour.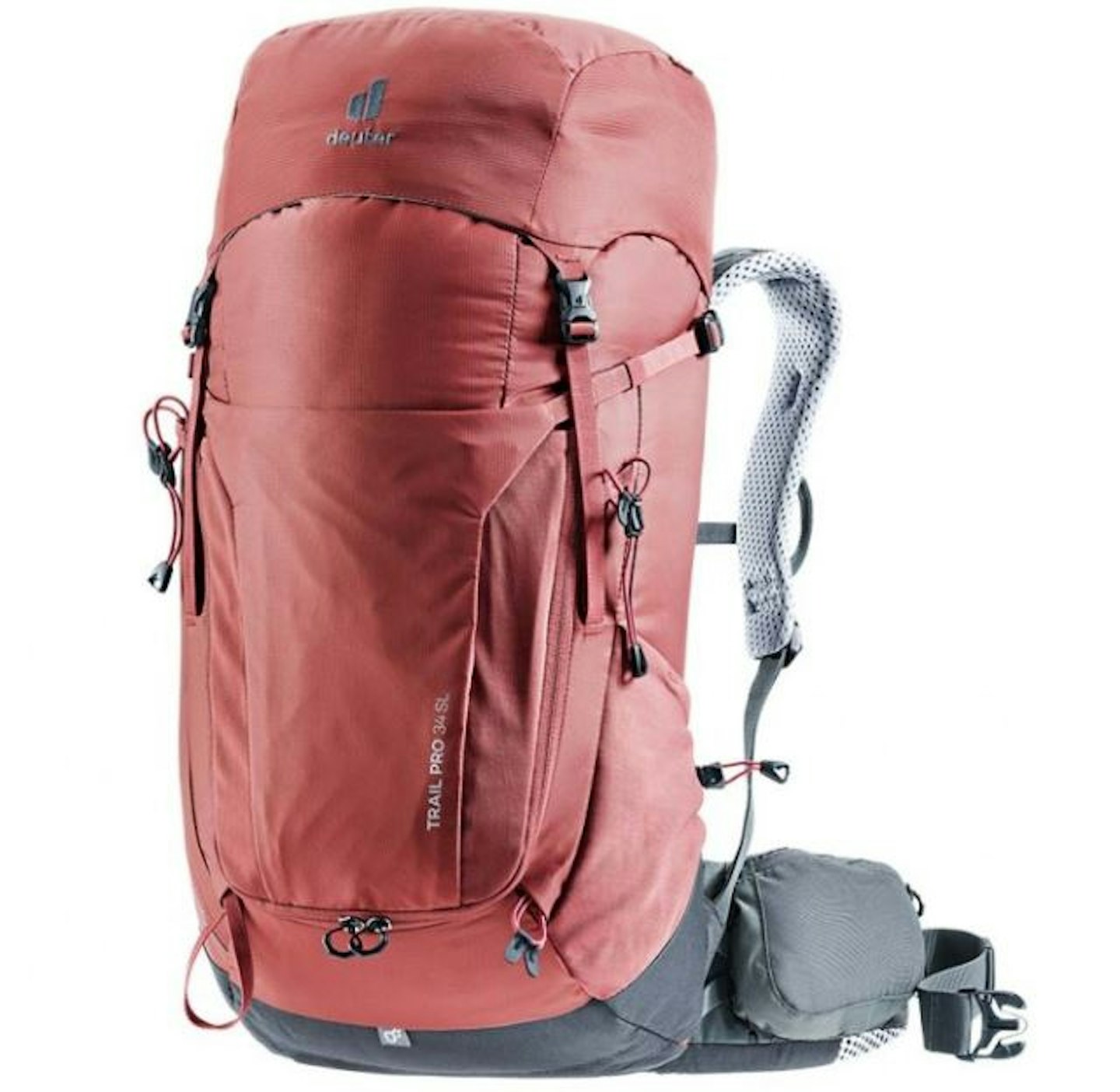 Description
The Speed Lite provides great carrying comfort and pleasant ventilation for athletic tours or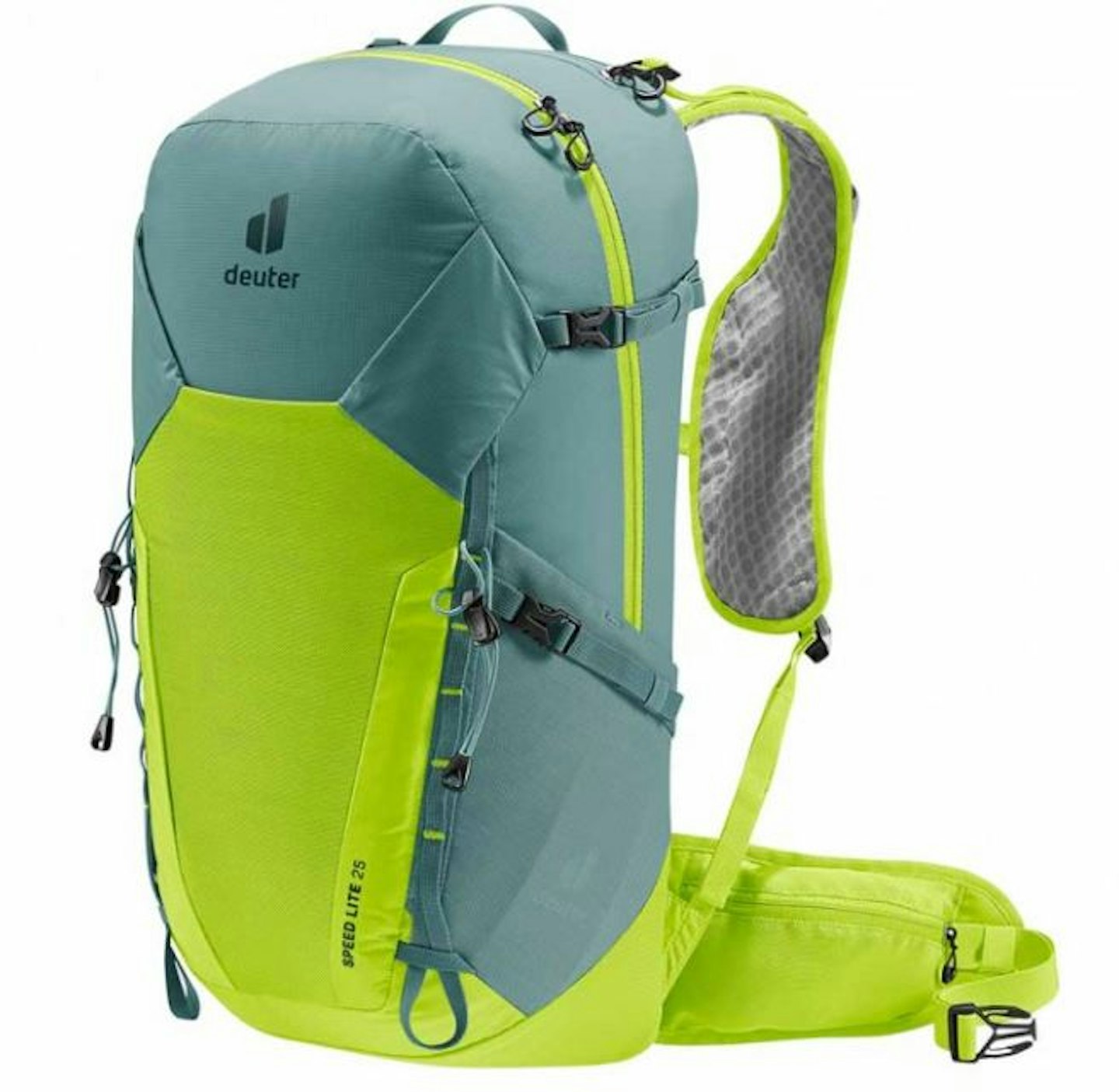 Description
The Speed Lite provides great carrying comfort and pleasant ventilation for athletic tours or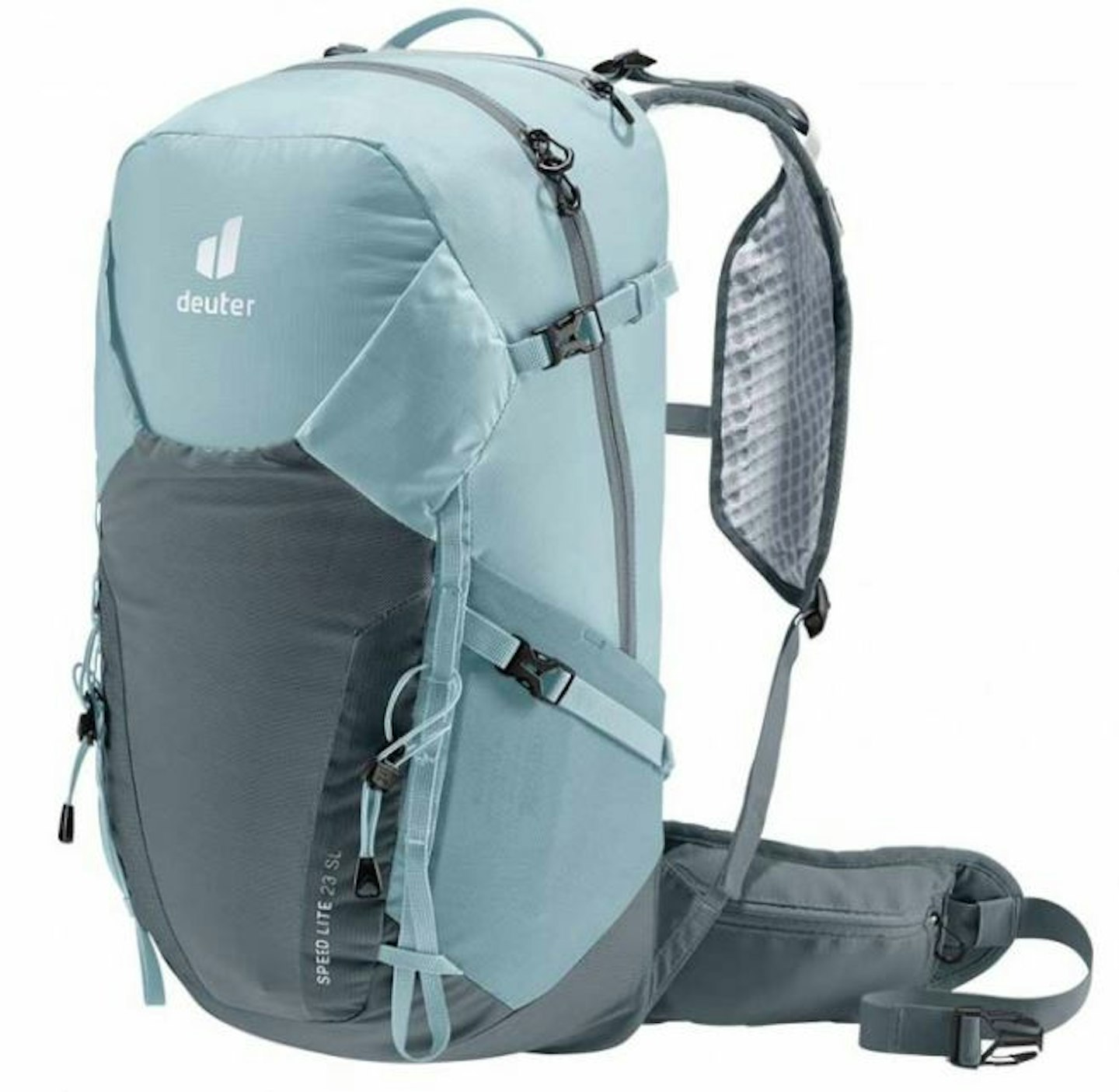 Don't forget to subscribe to the Live For The Outdoors newsletter to get expert advice and outdoor inspiration delivered to you inbox!
For the latest reviews - including extra photos and kit that won't appear online - pick up a copy of the current issue of Trail magazine!