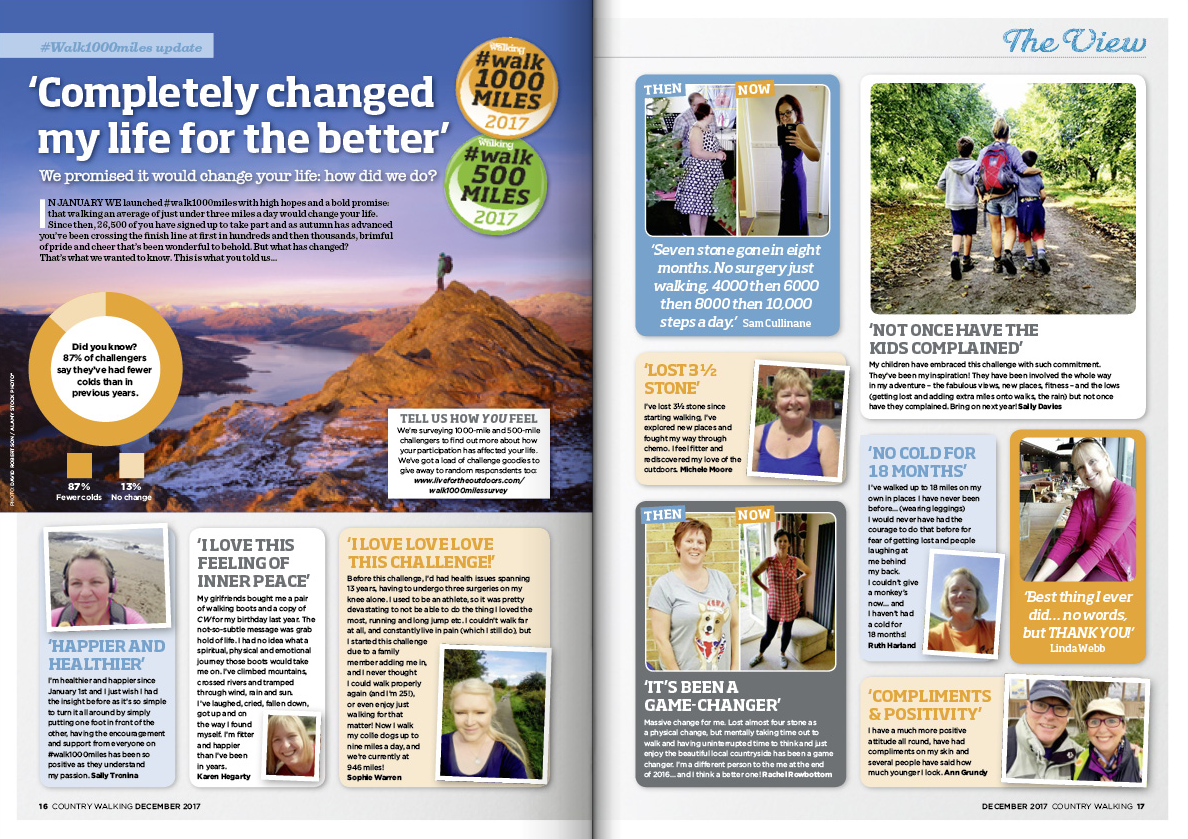 The new issue is packed with festive trails of mystery and wonder, brimful of ideas for presents walkers really want and contains a special Christmas message!
Grab the latest issue issue of the UK's best-selling (and fastest-growing) outdoors magazine and let our team of friends and experts guide you through a Christmas on foot.
(In shops Thursday 9 Nov – order now with free delivery.)
Get ready for #walk1000miles 2018
Fly before you walk
One reason (of many) you might want a premium OSmaps subscription...