What will you do next?
 
In shops 3 March
What would you like to do next? See more of? Get better at? Whatever your ambition, Country Walking is here to help. Whether you dream of trying your first hill, walking a long-distance trail, taking on a thrilling ridge or exploring the wildest reaches of Britain, in here you'll find the fullest, frankest and friendliest advice on how to do it.
We've taken some of the most common ambitions of the walking world and built a step-by-step series of suggestions for each one that will help you get started, get confident, get better and eventually feel like an expert.
So let's get cracking. You're about to turn your dreams into plans. (Even if your dream is to GO ON A WALKING HOLIDAY WITH JULIA BLUMMIN' BRADBURY!)
• Win a holiday in the South Downs with Julia Bradbury
• Try out our spring walker's spotting ticklist
• Get a #walk1000miles Ruff neck tube, mug, t-shirt, badge & more!
• Best rucksacks for day walks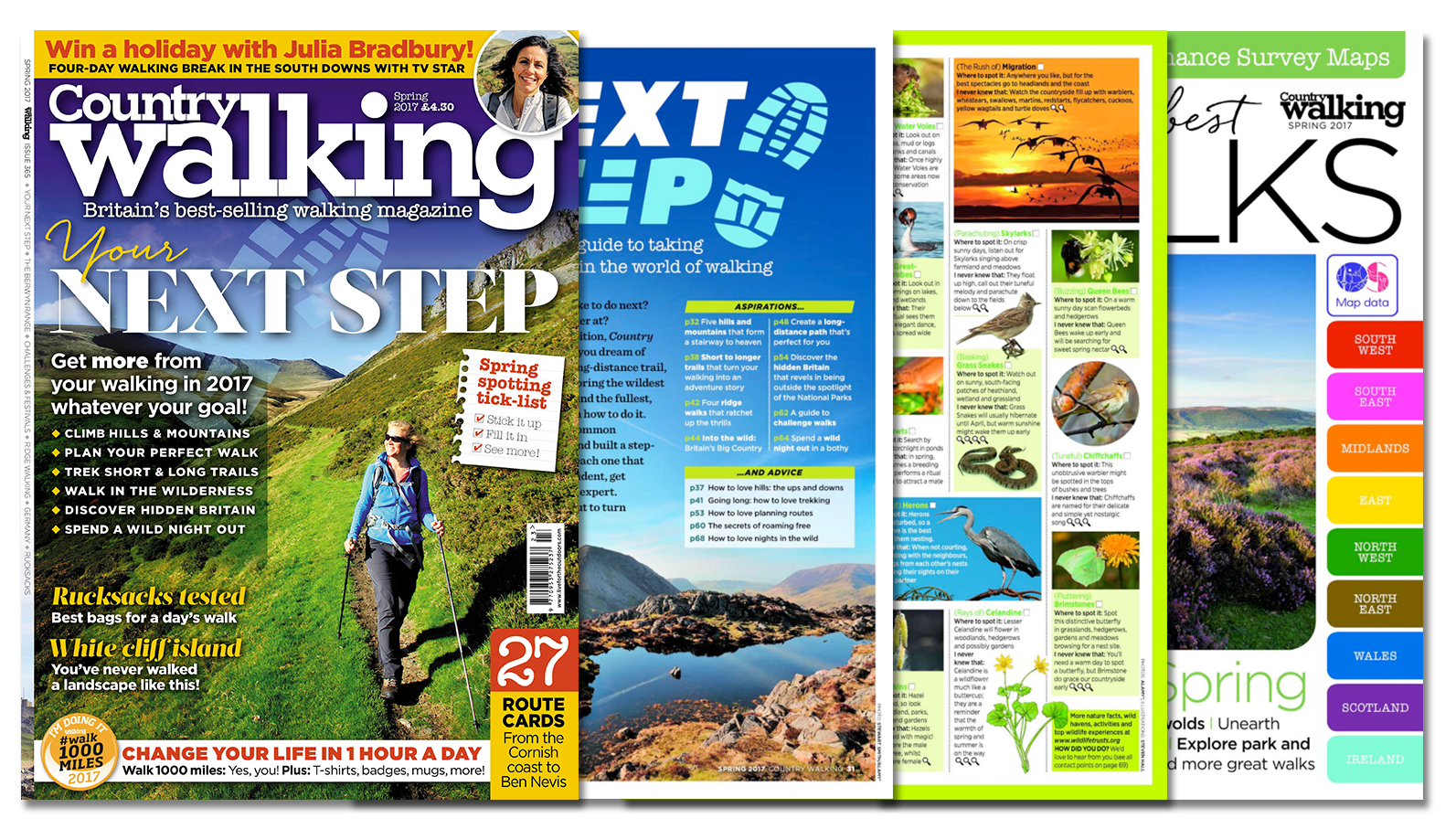 Preorder your copy today from free overnight delivery: click the mags-direct option after clicking the button below.