What's worse than craving a cold one and then discovering that your car boot has cooked your colas to near boiling? Literally nothing. Having a good cool box can make you the most popular person at a campsite, so when the drinks start flowing, it's best to be prepared.
You have several options when it comes to keeping food and drink cold at camp. A classic cool box is king when it comes to insulation and capacity, but these can be quite laborious to lug around. The rigid plastic or even metal construction means boxes can get very weighty as well, especially when full.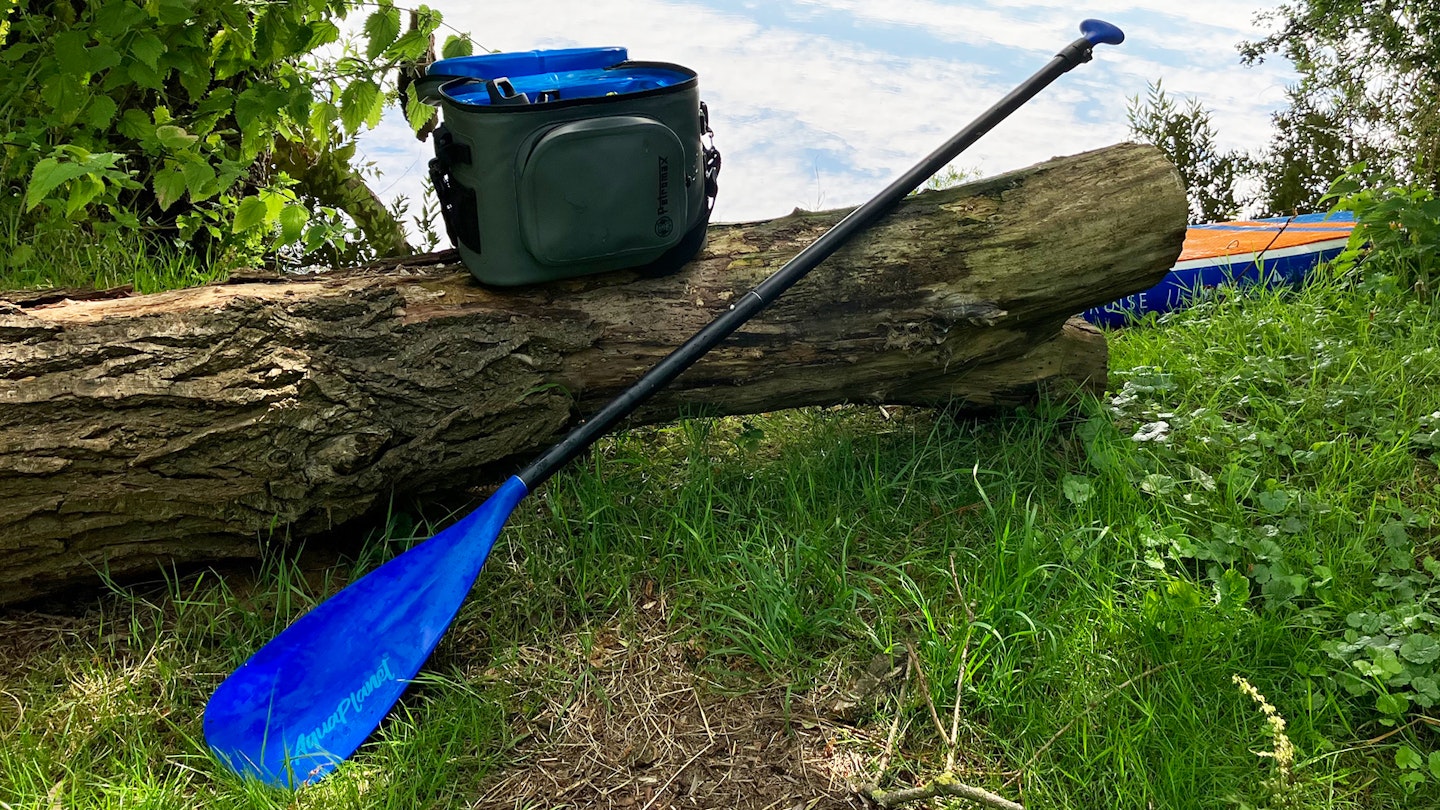 But, once you've set it down, it is nice to have a reliable and sturdy container for brews or fresh food. The best cool boxes can keep things chilled for days, making them an essential camping accessory if you're far from a Londis.
Meanwhile, cool bags have the benefit of portability while also being flexible and easily packed down once emptied. They may not stack up to boxes in terms of duration, but they're fantastic if you're planning on cracking cans during a day of hillwalking.
Our Shortlist
Yeti Roadie 48 Wheeled Cool Box - Best in Test
Quecha Rigid Cooler 24L - Best Value
Outwell Fulmar 60L - Best large cool box
Stanley Adventure Easy Carry Outdoor Cooler 15.1L - Best compact cool box
Dometic Patrol 20L - Best rugged cool box
Outwell Cormorant L - Best large cool bag
Petromax 8L Cooler Bag - Best compact cool bag
Quecha Isothermal Backpack 20L - Best backpack cool bag
You can't get much better than reaching a summit after a few hours, slipping a cooler backpack off your shoulders, and hearing that chhk as you open an ice cold glass bottle. But of course, one drawback of bags is their lower capacity.
There's a trade-off with either choice, which is why we've reviewed our fair share of both. Take a look at our selection, or scroll to the bottom of this page to see some buying advice and a couple of extra gismos to make your life that little bit easier.
The best cool boxes in detail
Best rolling cool box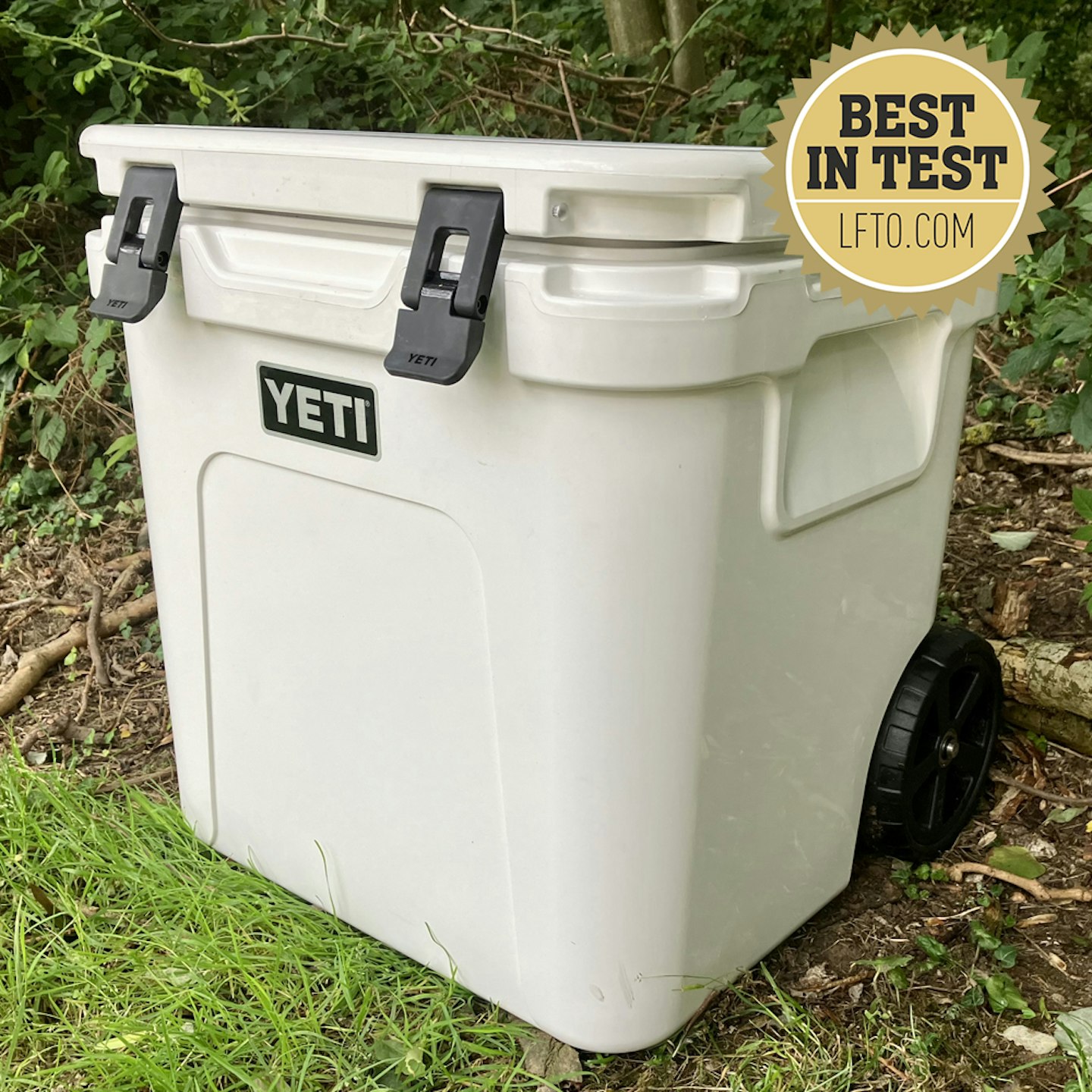 Live For The Outdoors
Description
We already know what you're thinking: 'This thing had better be seriously good if you're expecting
Pros
Large capacity (42 beer cans)
Excellent multi-day cold performance
Feels indestructible
Valve for quick drainage
Puncture-resistant wheels
Cons
Bulky to store and transport
Heavy at 11.7kg
Best budget cool box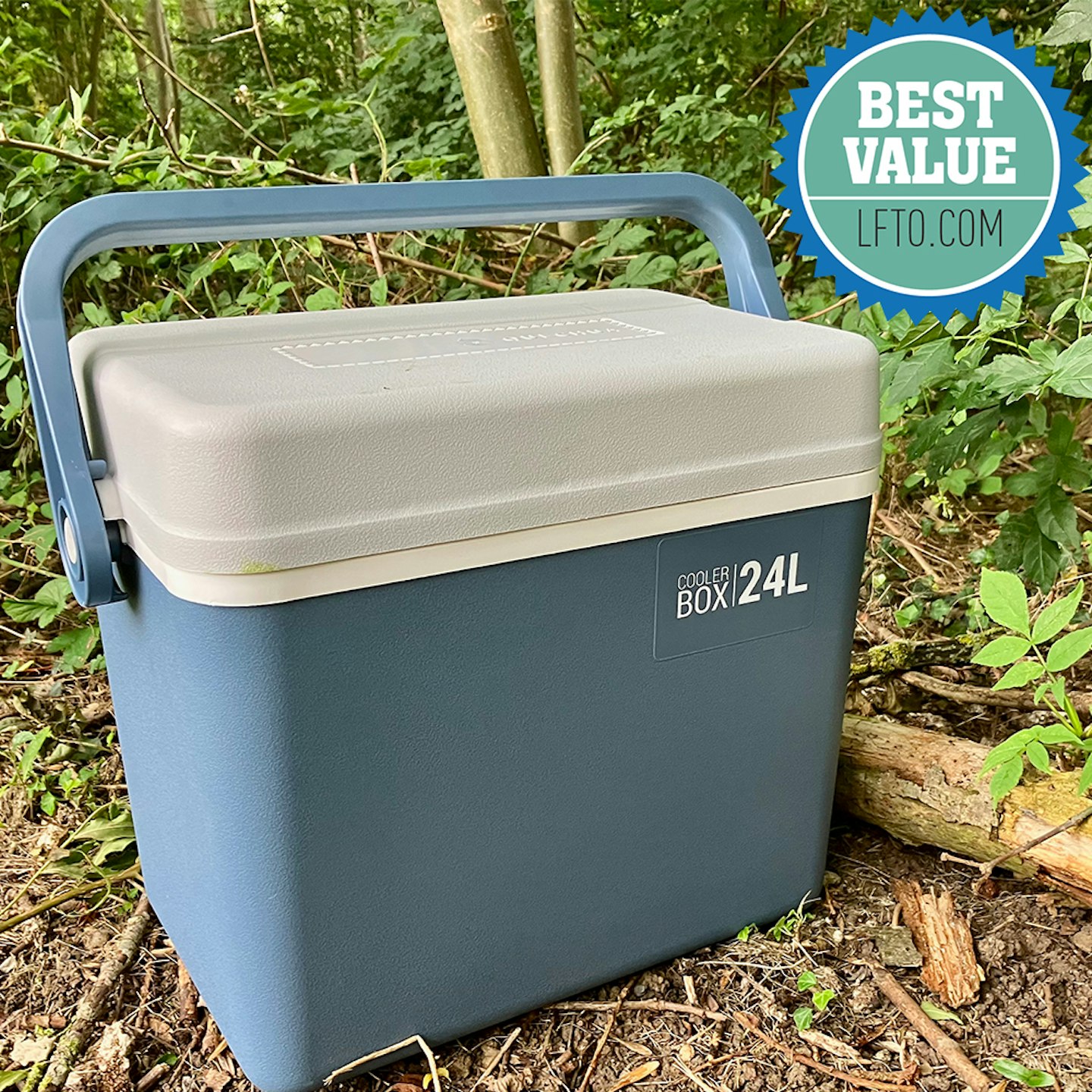 Live For The Outdoors
Description
If you ever want to see what great value camping kit looks like, take a walk around your local
Pros
Incredibly lightweight
Holds six large 1.5L bottles
Keeps food and drink fresh all day
Tall, narrow design for easy stowing
Cons
Lid has a habit of falling off
No drainage
Best large cool box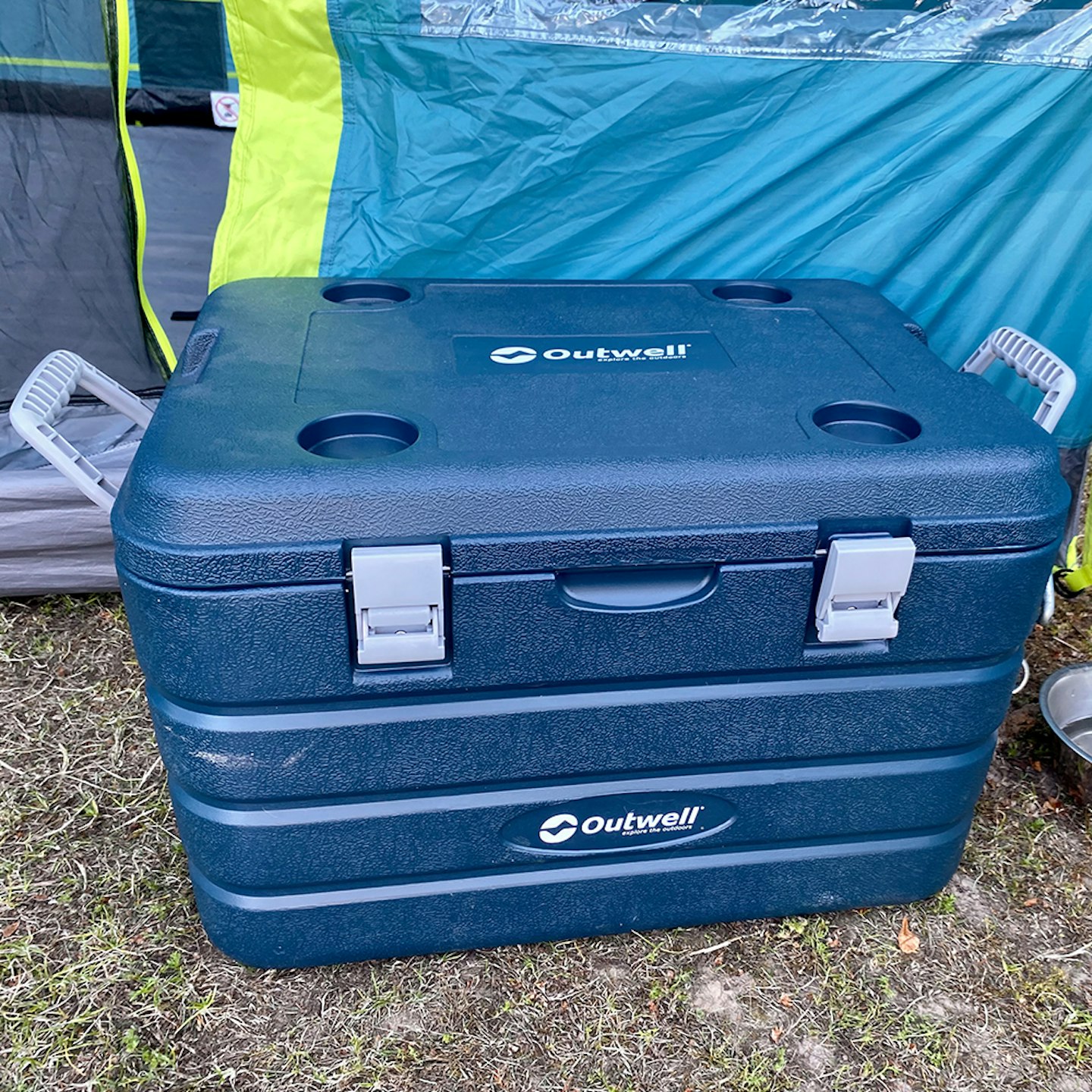 Live For The Outdoors
Description
If you're planning a long road trip, or you're camping with a large family and won't be anywhere
Pros
Enormous capacity
Low empty weight
Cup holders on the lid
Feels durable strong and durable
Valve for easy drainage
Cons
Bulky to store and transport
Best compact cool box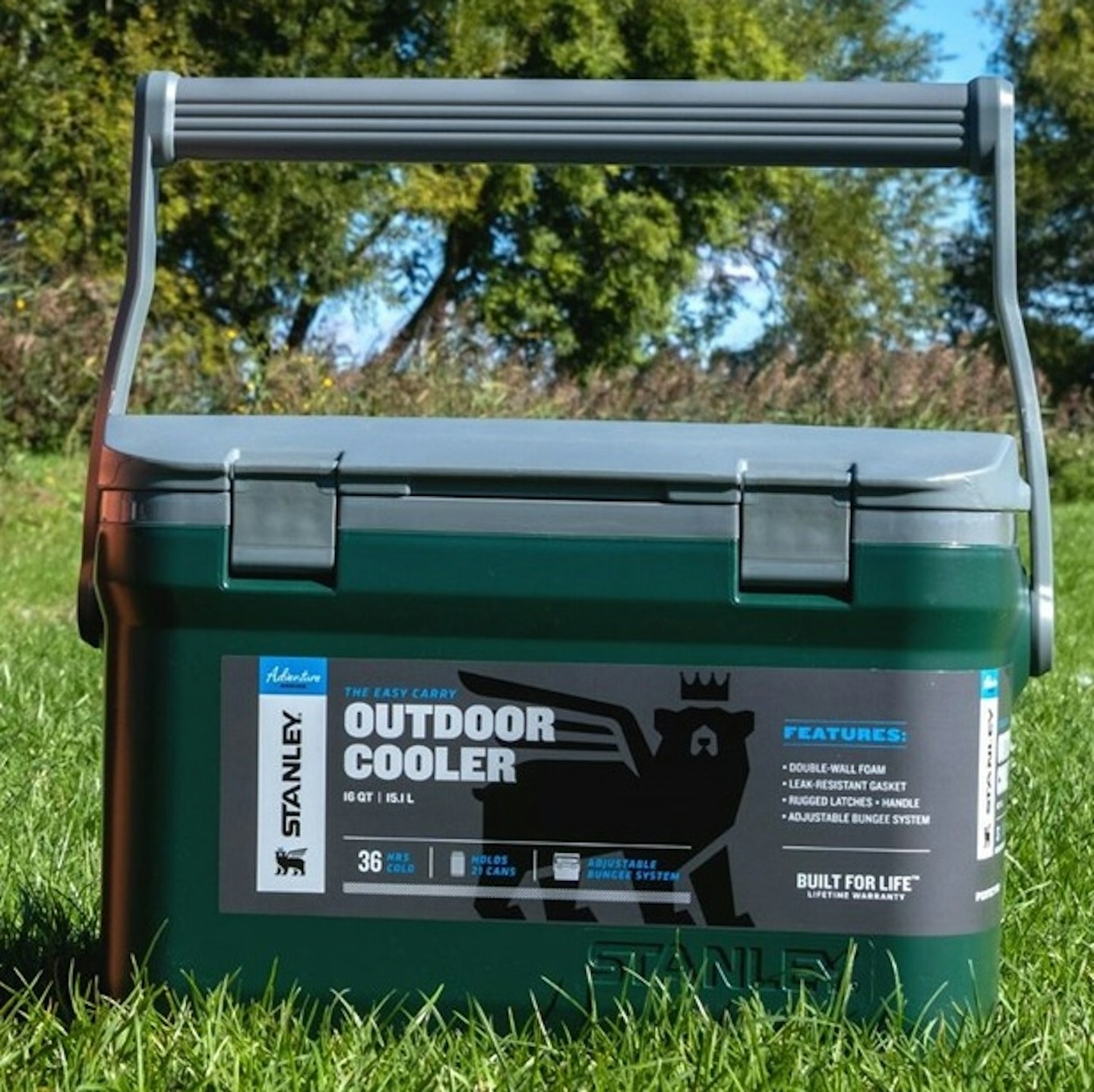 Live For The Outdoors
Description
Stanley is famed for its flasks and its food containers. They're tough, beefy things that will
Pros
Robust and durable
Great long-term value
Useful lid bungee straps
Larger and smaller volumes also available
Cons
Cool bags are still easier to carry
Best rugged coolbox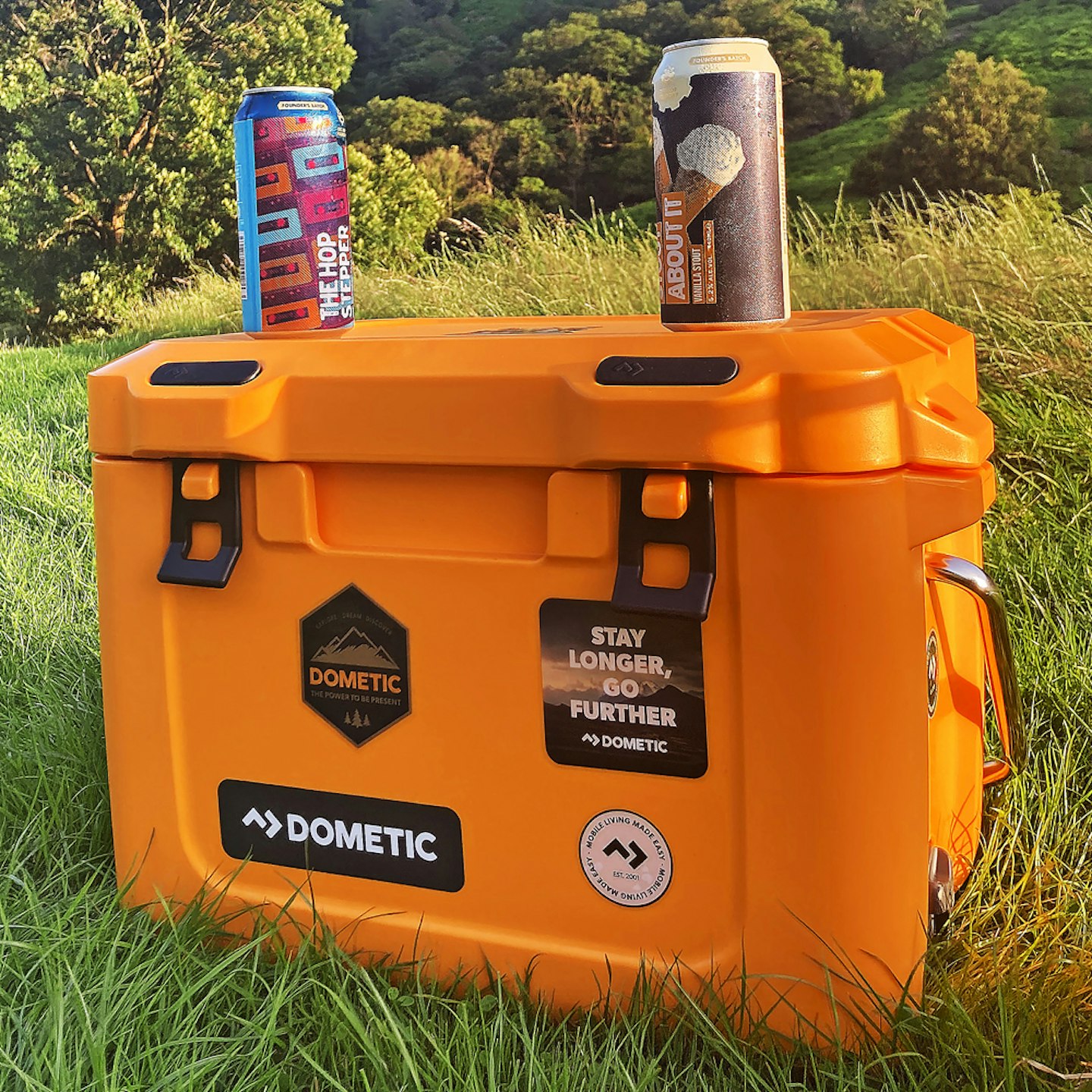 Live For The Outdoors
Description
The military-grade Dometic Patrol Coolbox range has been specifically built for rugged outdoor
Pros
Keeps ice frozen for days
Military-grade toughness
Has the 'wow' factor visually
Available in 7 colours
Good drainage valve
Cons
Capacity slightly smaller than name suggests
Excellent insulation adds bulk and weight
The best cool bags in detail
Best large cool bag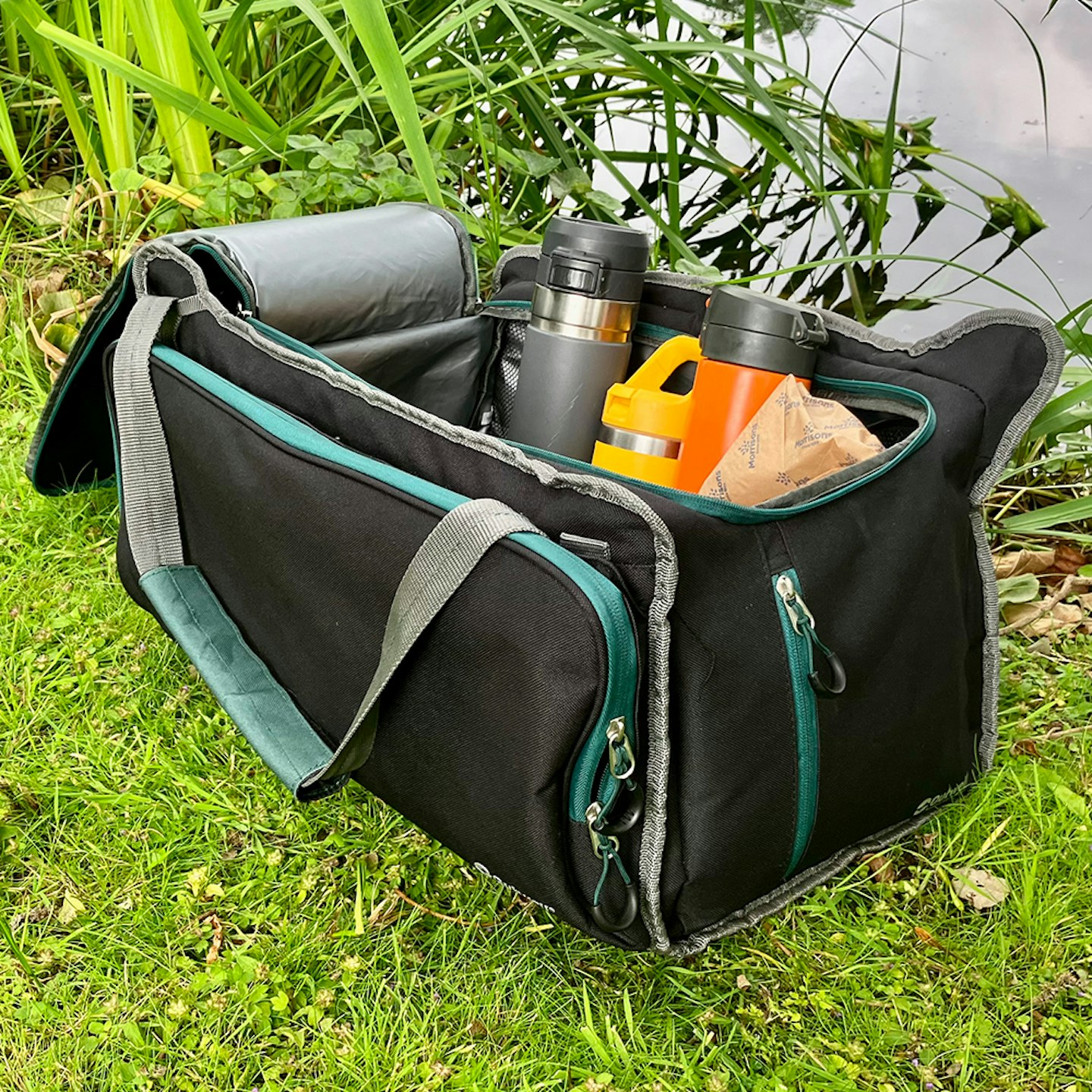 Live For The Outdoors
Description
If you don't fancy a big, rigid cool box to keep your food and drink chilled on outdoor trips,
Pros
Huge capacity
Comfortable carry
Lots of compartments for organisation
Large opening for easy access
Cons
Only chills food and drink for 8 hours
Best compact cool bag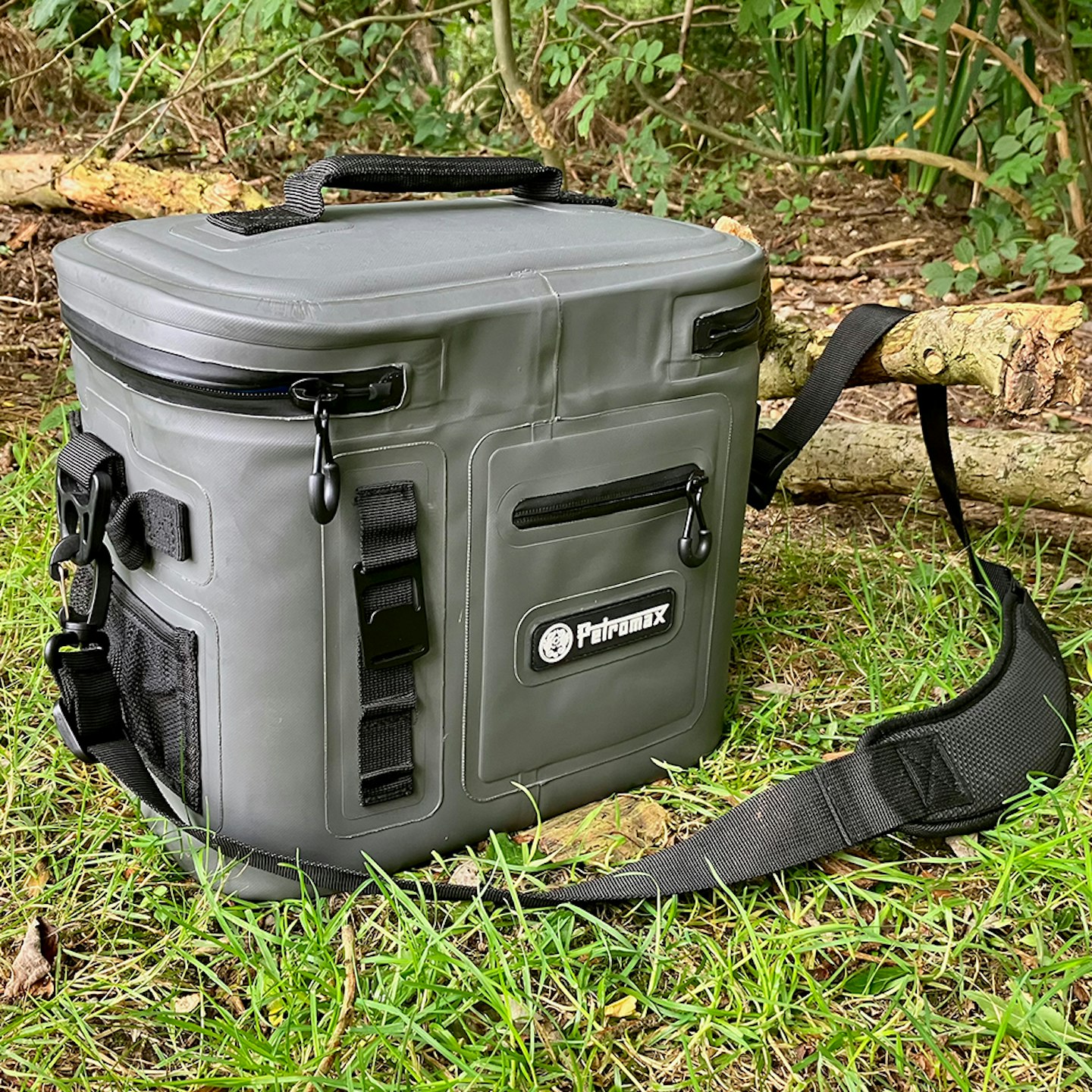 Live For The Outdoors
Description
The Petromax 8 Cooler Bag is basically a halfway house between a cool bag and a cool box. If you
Pros
Multi-day cooling performance
Fully water-resistant
Tough and durable materials
Love the attached bottle opener!
Best backpack cool bag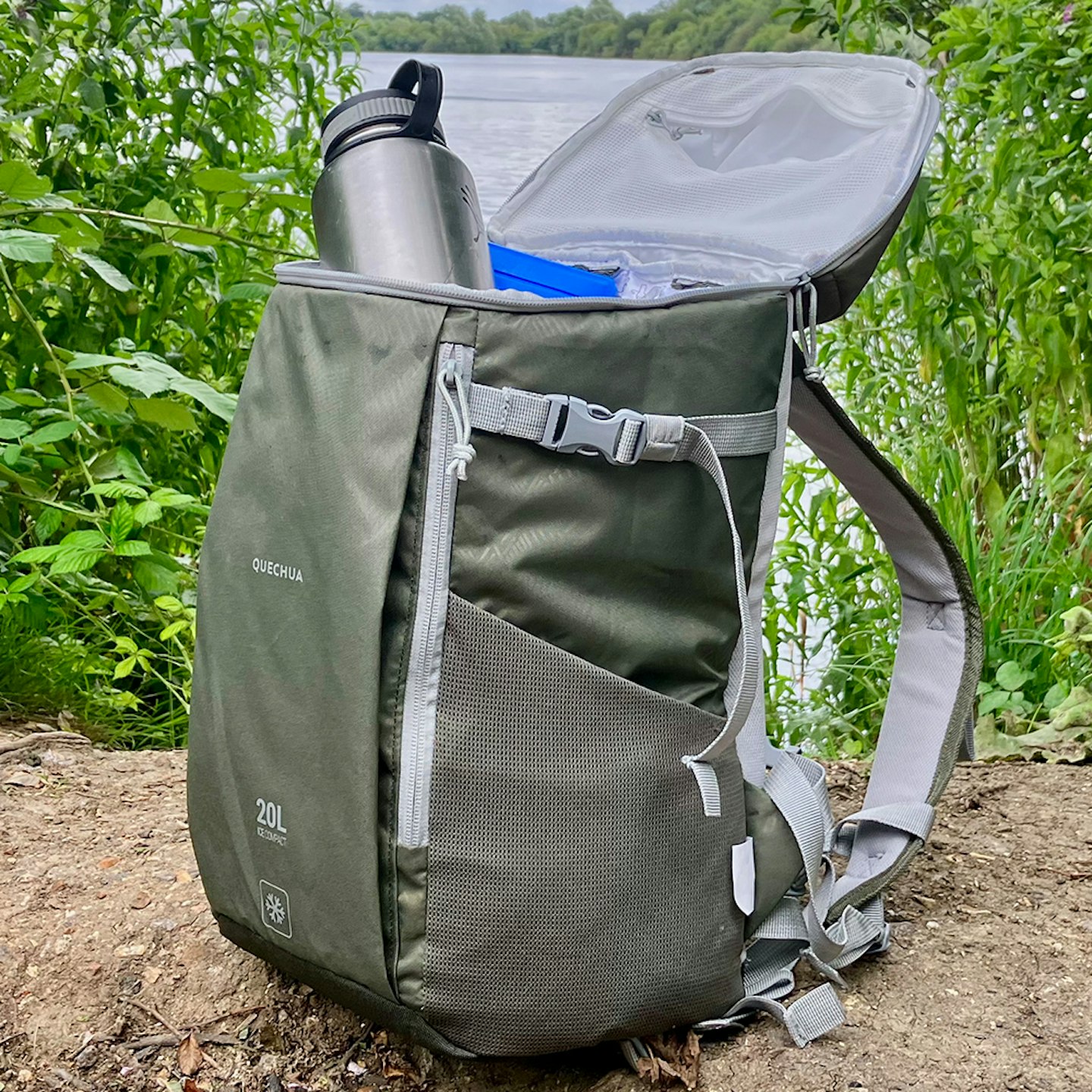 Live For The Outdoors
Description
A quick Google search will reveal there are plenty of backpack cool bags on the market these days,
Pros
Comfortable carry
Adjustable straps
Good capacity
Extremely practical
Cons
Limited cooling performance
How we tested the best cool boxes and bags
This was a slightly more complicated test to conduct than many of our more standard outdoor gear reviews, because it involved reviewing a wide range of products that varied not only in terms of size and shape, but also in terms of their intended use. And in some cases – for example a rolling cool box and a backpack cool bag – we were trying to compare completely different types of products.
So we've taken our time with this test, casting the net far and wide to make sure we got our hands on a full range of cool boxes and bags that should cover off most types of outdoor trip requiring food and drink to be chilled. We were lucky to get a month of very warm temperatures at the start of summer 2023, which allowed us to put all of these products through their paces on everything from family camping trips and music festivals to day hikes and overnight expeditions into Britain's more mountainous regions. We've also been using some of these products, such as the Dometic Patrol 20 and the Outwell Cormorant L, for a couple of years, so can vouch for their durability too.
What to Look for in a Cool Box or Cool Bag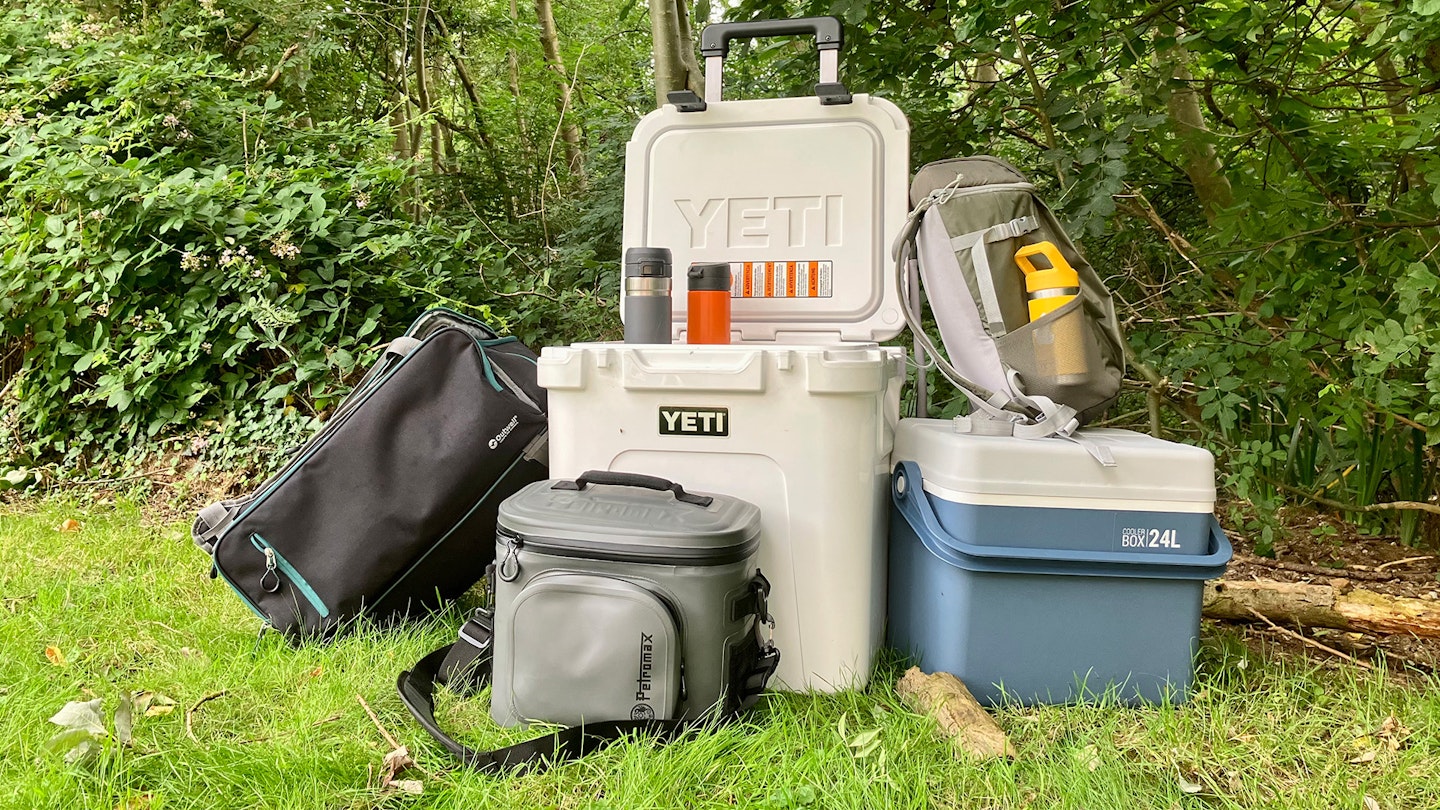 Breathability
When you're out camping, a cool box or cool bag should effectively keep your food and drinks cold, but it's also important to consider breathability. Opt for materials that offer good insulation to maintain low temperatures while allowing any moisture or condensation to escape. This is crucial to making sure your food doesn't get soggy. It's less important if you're only packing glass bottles.
Insulation Rating
The insulation rating is maybe the most important element of any cooler. Look for models with high thermal performance to ensure your perishables remains chilled for an extended period. Insulation properties are often measured by thermal conductivity (TC) or thermal resistance (R-value). A higher R-value or lower TC indicates better insulation, keeping your food cool even in hot outdoor temperatures.
Construction
Cool boxes and cool bags come in different constructions. For camping, consider the robustness of the design and materials used. Cool boxes with rigid exteriors and well-insulated walls are more durable and better suited for rugged camping conditions. On the other hand, soft-sided cool bags with reinforced inner linings are great for portability and can easily be folded or collapsed for space-saving storage.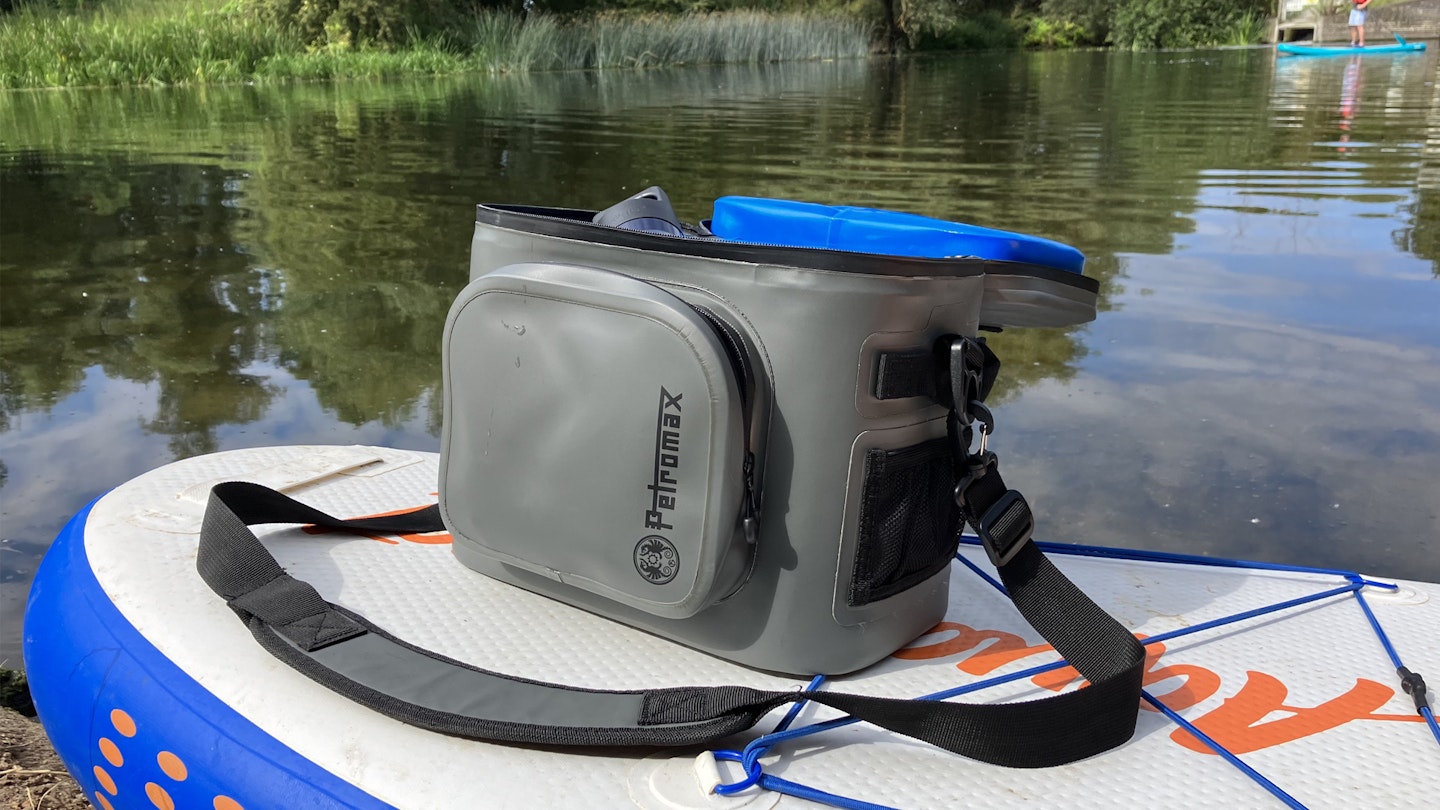 Capacity
your trip's duration and the number of campers will dictate the ideal capacity for your cool box or cool bag. Larger cool boxes are suitable for extended camping trips or group outings, allowing you to store more food and beverages. Conversely, smaller cool bags are ideal for shorter excursions or solo camping, providing just enough space for essential supplies.
Portability
Portability is paramount when camping, so choose a cool box or cool bag with convenient carrying options. Look for models equipped with comfortable handles, shoulder straps, or backpack-style straps for easy transportation to and from your campsite. Lightweight and compact cool bags are particularly useful for hikers or campers with limited space.
Closure Mechanism
To retain the cold temperature and prevent water or dust from seeping in, pay attention to the closure mechanism. Cool boxes often come with hinged or removable lids that provide a secure seal. Cool bags may have zippers, Velcro fastenings, or drawstrings to keep the contents insulated. Ensure the closure system is robust and effective in maintaining the desired temperature.
Additional Features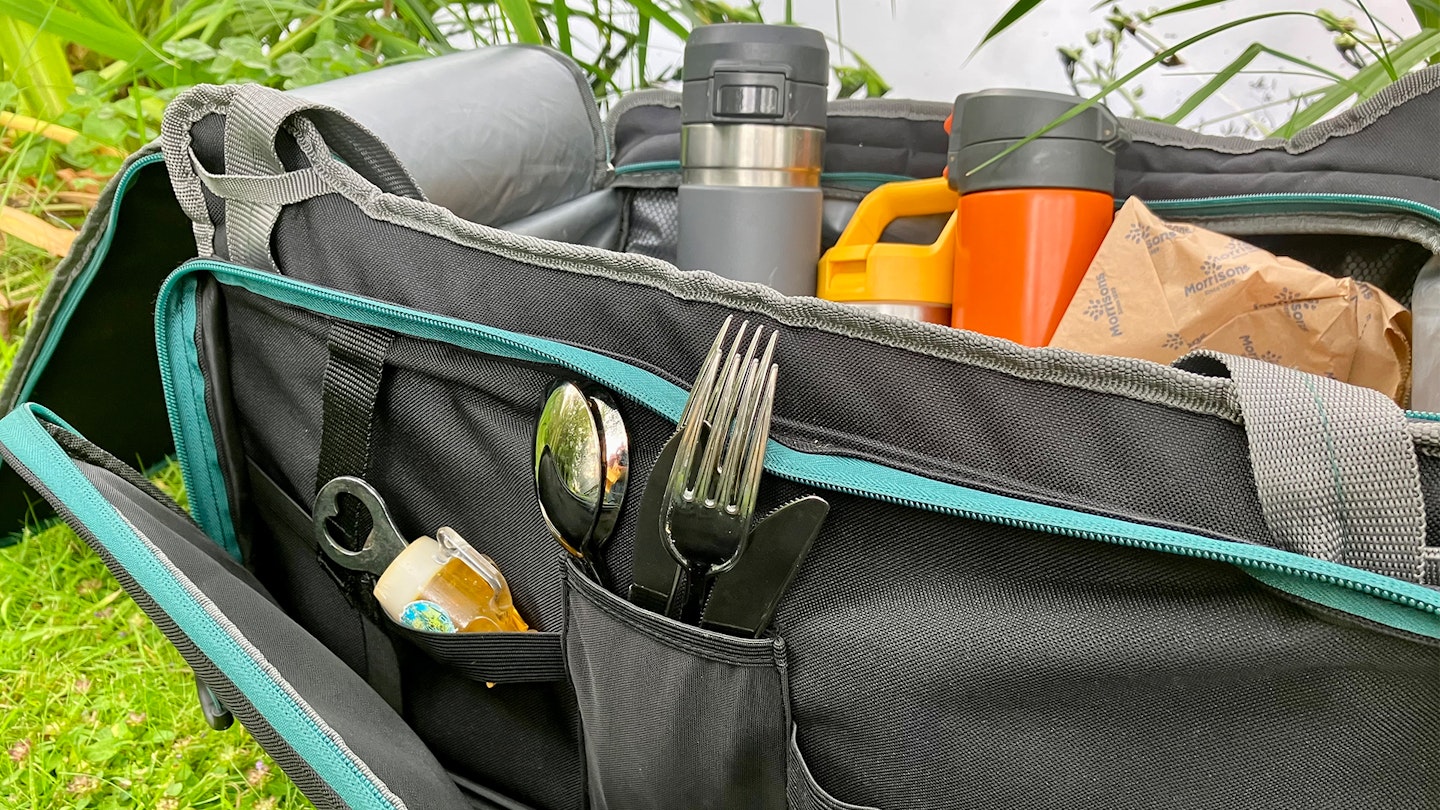 When choosing a cool box or cool bag for camping, consider any extra features that may enhance your camping experience. Look for models with exterior pockets to store utensils or smaller items. Ventilation options, such as mesh-lined pockets or built-in vents, are more useful than you may suspect. Managing internal temperature and condensation buildup is key to making your cool box or bag last.
Durability
In the same vein, durability is paramount when investing in a pricey piece of camping gear. Your cool box or cool bag is no exception. Opt for products made from high-quality, water-resistant materials that can withstand rough handling and exposure to the elements. Reinforced stitching and sturdy zippers or fasteners will ensure your cooling solution lasts through multiple camping adventures.
Get half-price digital OS Maps! Trail and Country Walking magazine members get 50% off an annual subscription to OS Maps for 12 months! Find out more here.
Don't forget to subscribe to the Live For The Outdoors newsletter to get expert advice and outdoor inspiration delivered to your inbox!